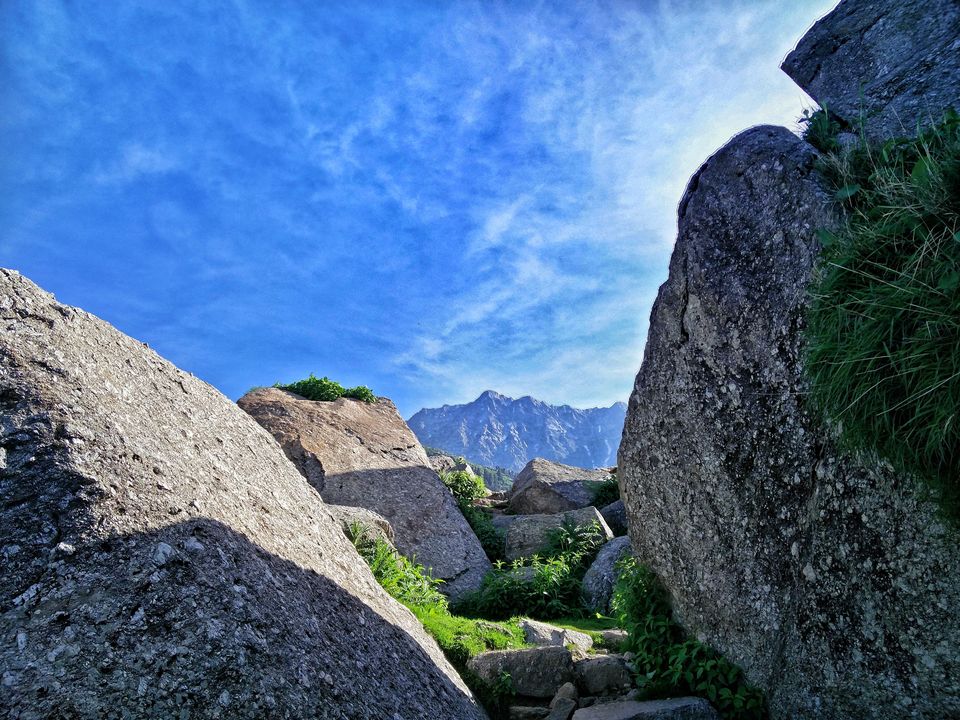 When you will search for beginner's trek you would definitely see Triund in the search result and it surely deserves to be in that list. After going through so many options I decided to go for Triund. Now, this was going to be my first trek ever and I was excited to go all the way up and experience the view that I had seen in the pictures. The day before I had reached Dharamkot which is 2kms ahead of Mcleodganj. The trek actually begins from Gallu Devi temple which is 1-1.5 kms from Dharamkot and can be covered by taxi or auto(tuk-tuk) or you may also opt for a better and environment friendly alternative that is by foot.
I started marching towards Triund from Dharamkot at 10:00 am. In about thirty minutes or so I reached Gallu Devi temple where the actual ascent to Triund begins.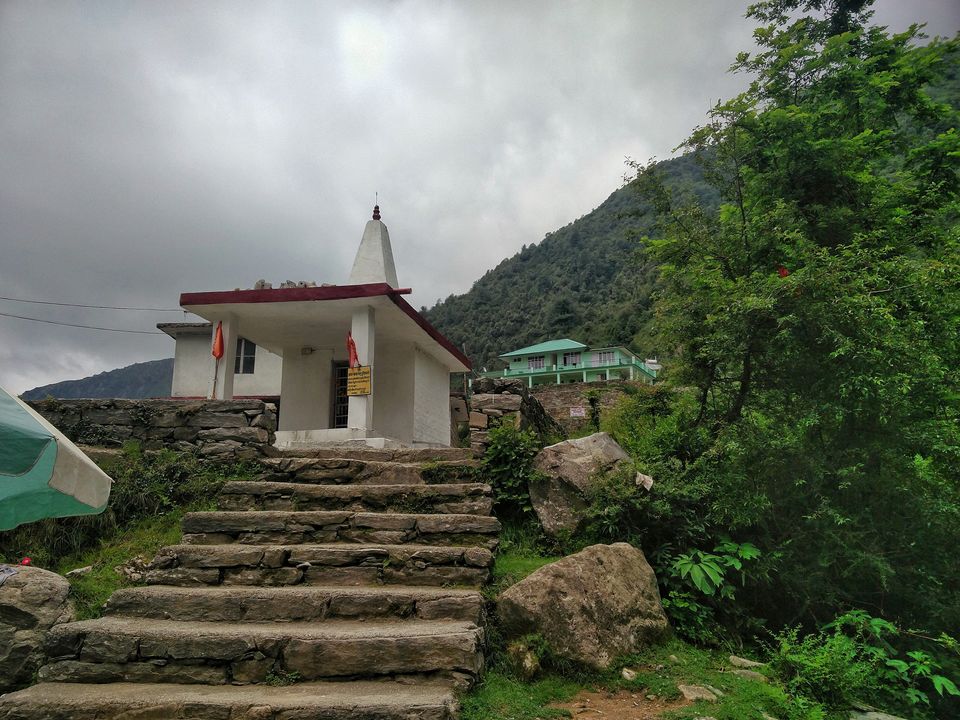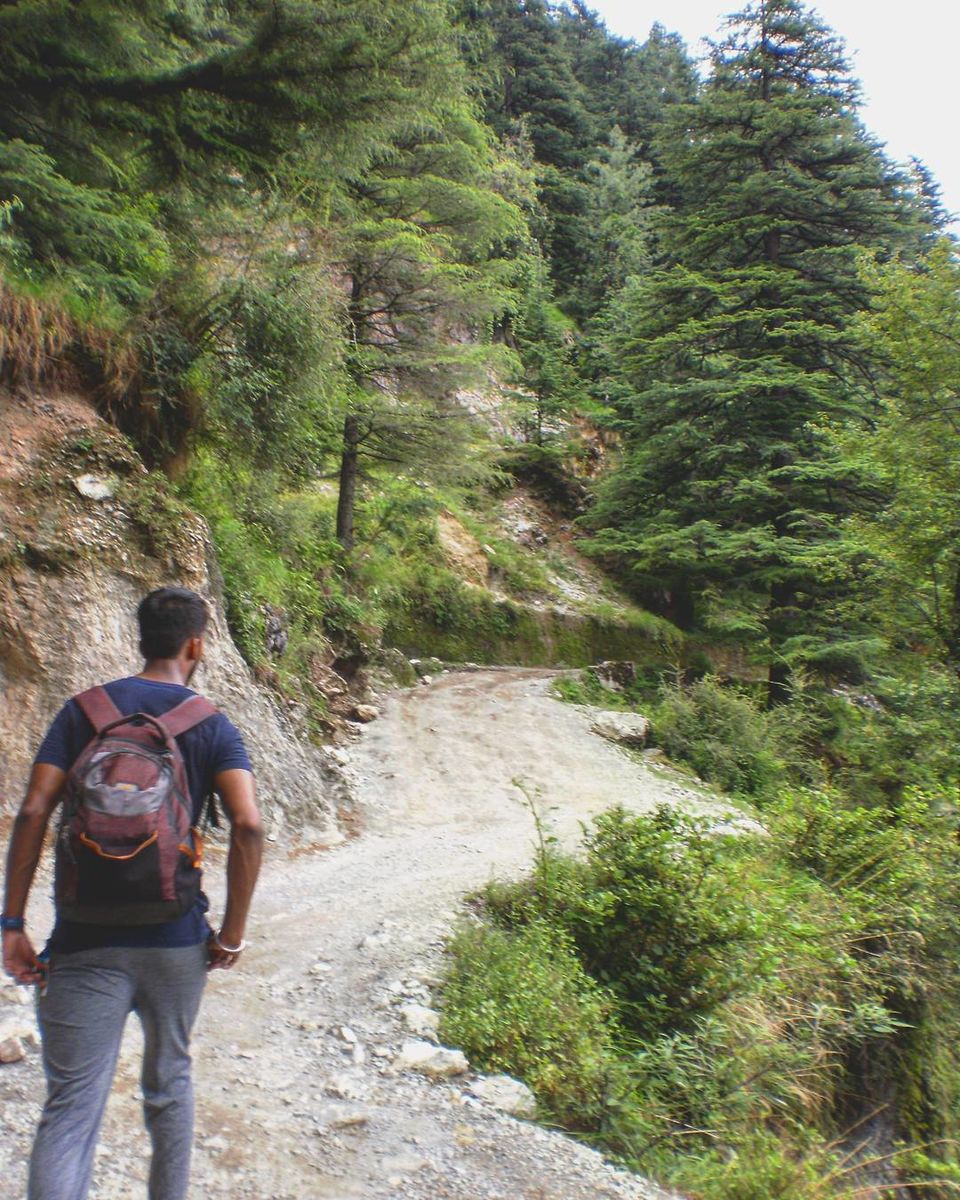 So the trek began and I had already realised it's not going to be an easy task. As a beginner I didn't know how much to carry and ended up packing so much that I could feel the weight on my shoulders. With every step I was moving closer to the destination but also loosing strength to move forward. With the help of water and snickers I kept moving. The beauty of the trek was that at every other point I had this lovely view of the city of Dharamsala.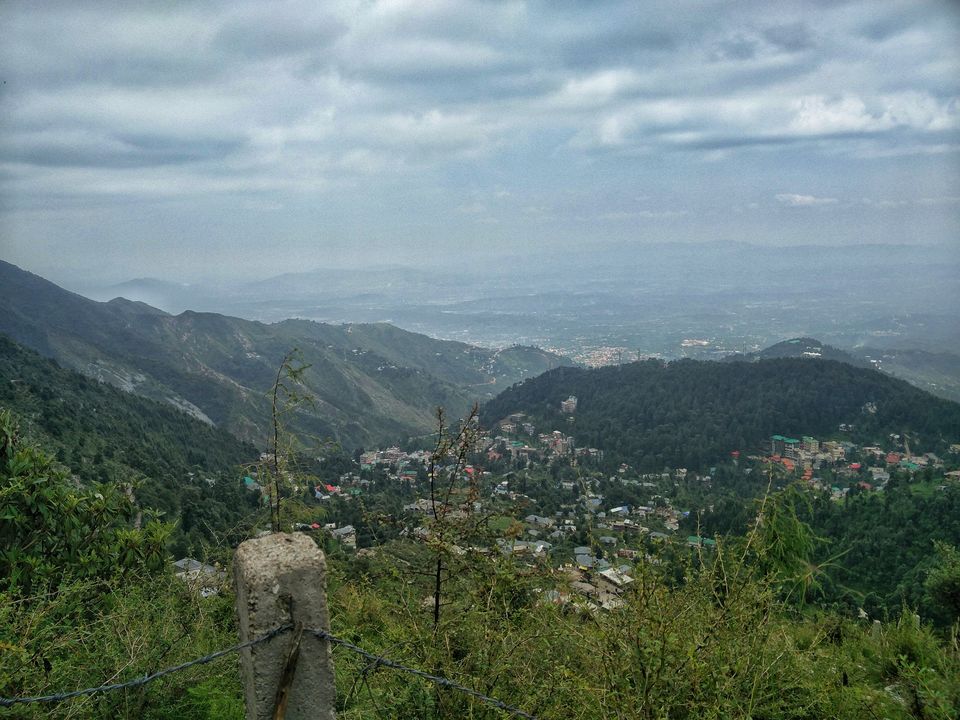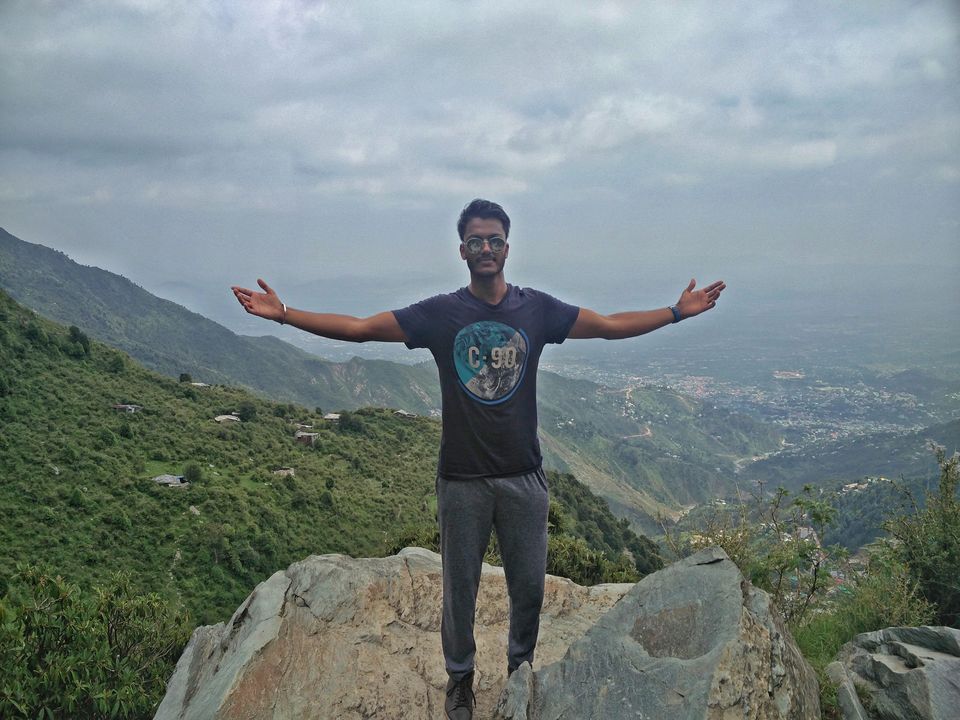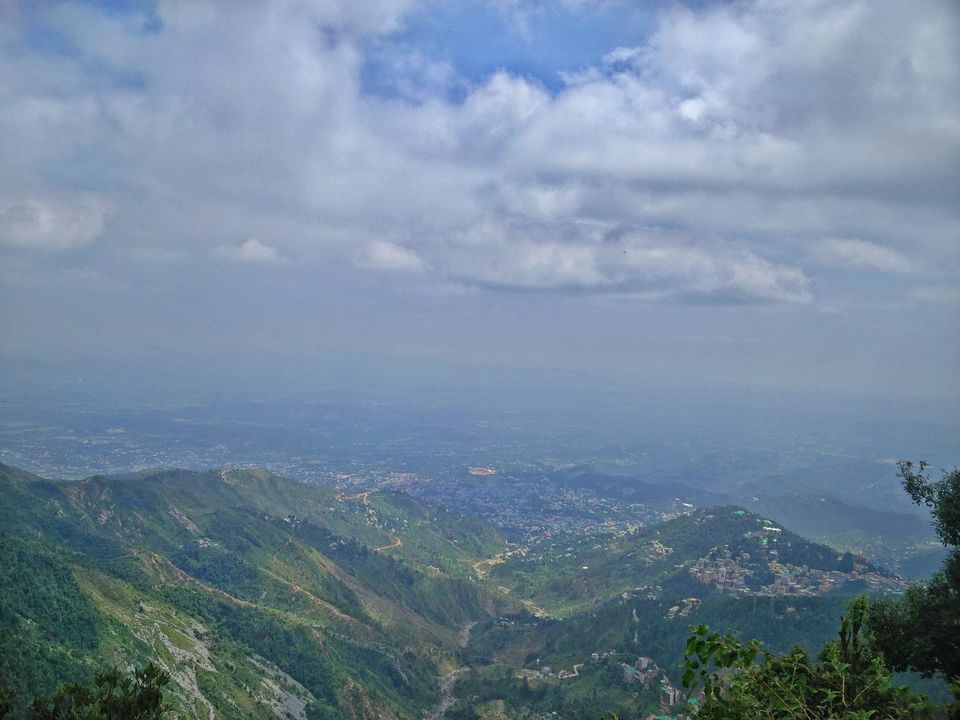 Slowly and steadily I reached Magic view cafe which indeed would give you a magical view. Next to Magic view cafe was Best view cafe which made me ask this to myself, which one actually has a better view(you decide yourself)? Now, after reaching at this point I could realise that I was almost there and it was just a matter of time that I'll experience the scenic view for real which I was looking on a computer screen a few days back.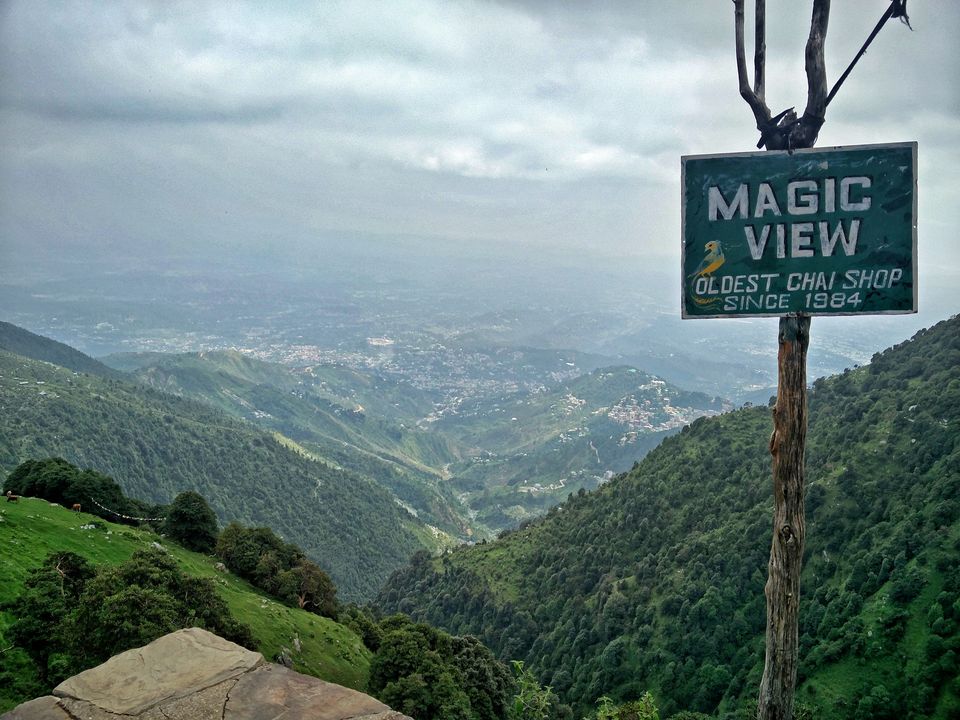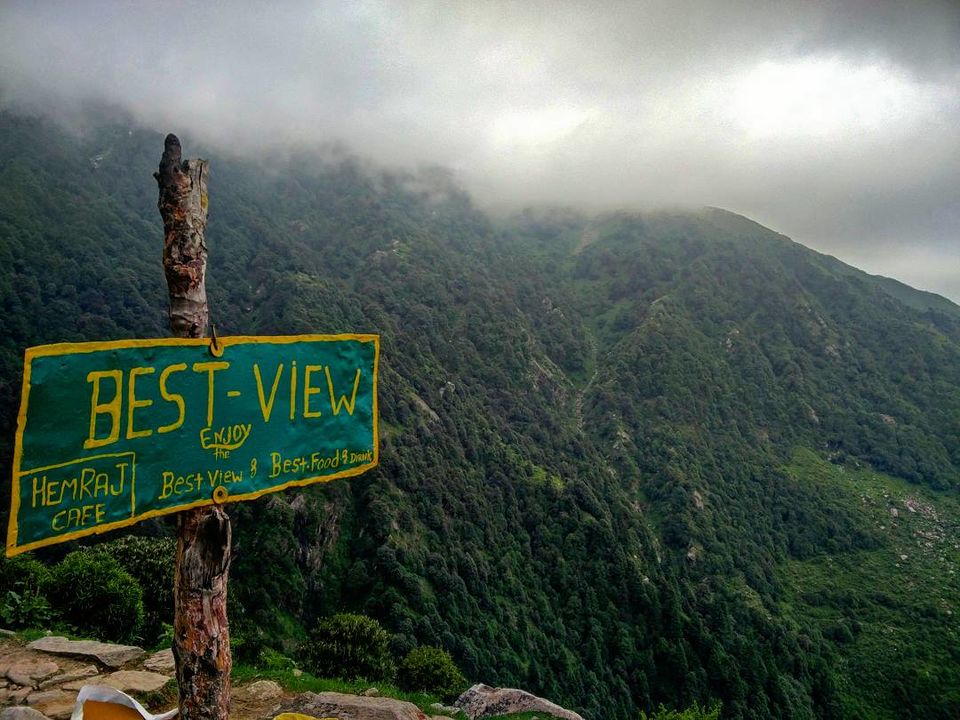 Thinking about that I resumed my trek but after this point it was not getting any easier. The real steep started once I moved from this cafe and this last patch of the trek was the most tiring one. After trekking for almost 4 hours I was able to reach the top and as I reached it was all foggy and I thought to myself that it is nothing as I saw on my computer. BUT it all changed in few seconds, it was all clear and sunny and the snowline could be seen clearly.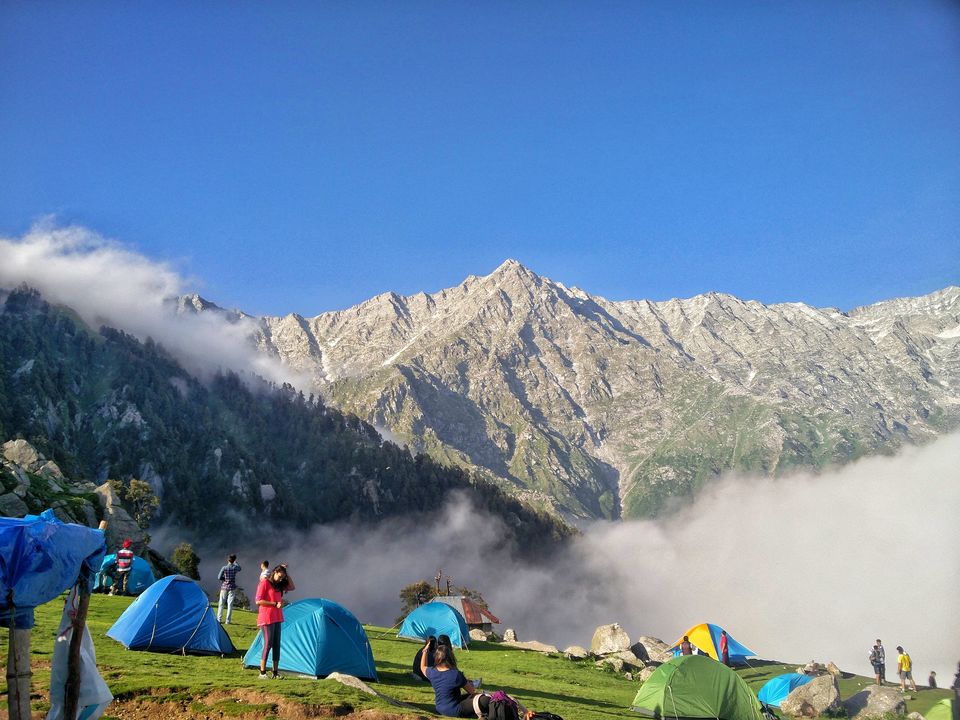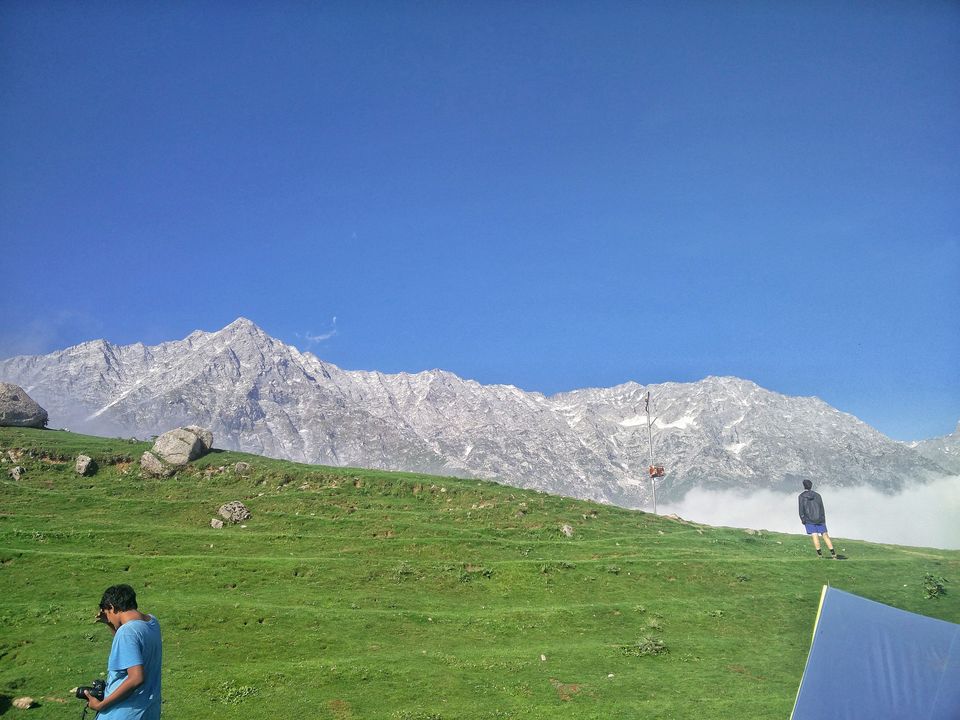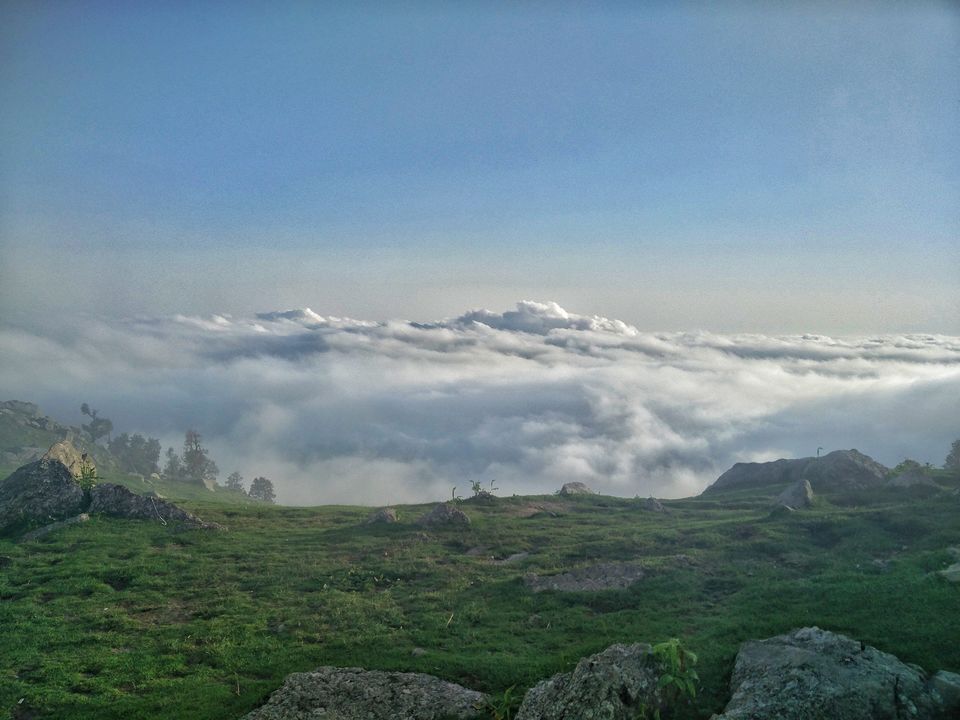 Eating maggie up there and looking at this view just made the 4 hours of trek all worth it. I was not able to go back the same day so I decided to spend the night there in a tent. After getting a good sleep of 6-7 hours I got up early at 6 am and I must tell you Triund in the morning is such a beauty you shouldn't miss. Watching the sun come up from behind a mountain just like in some movie was something I had never seen in real. After spending an hour or two I packed my bag and headed back to Dharamkot.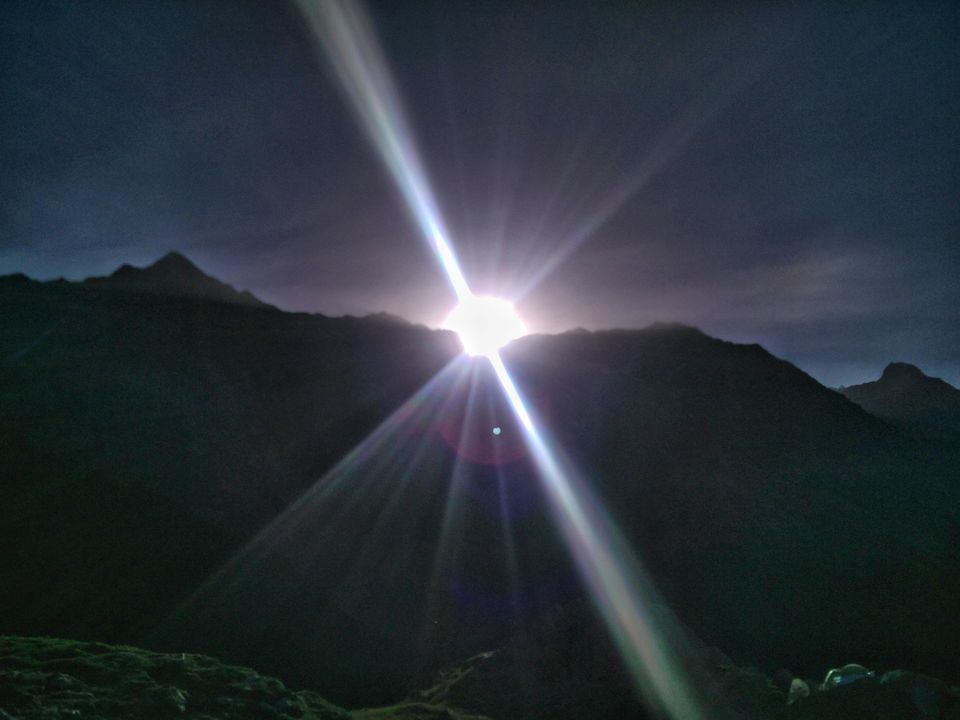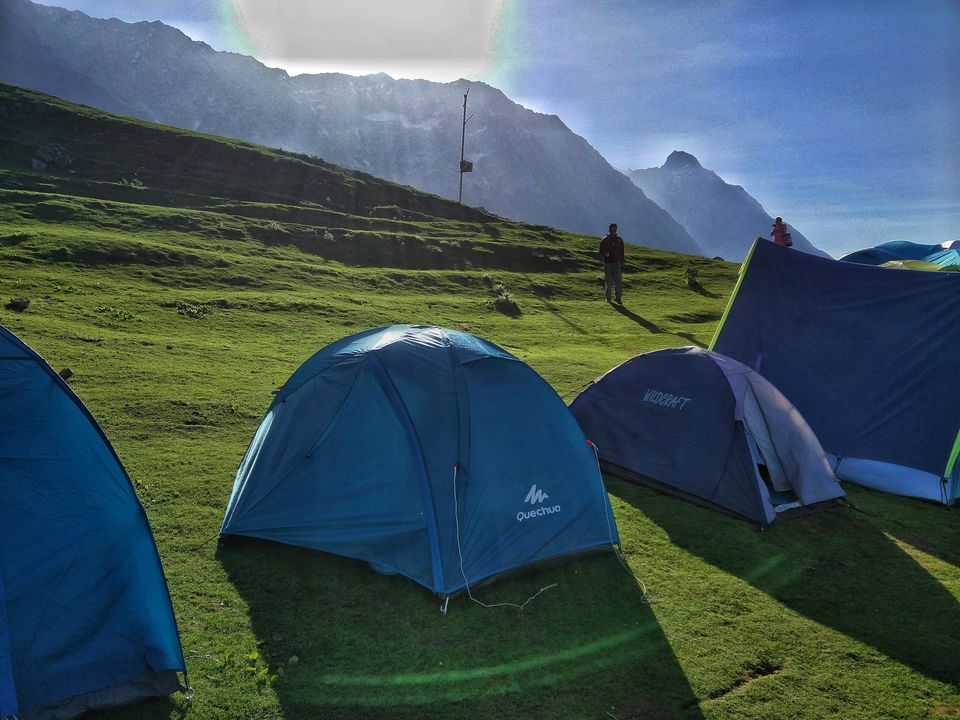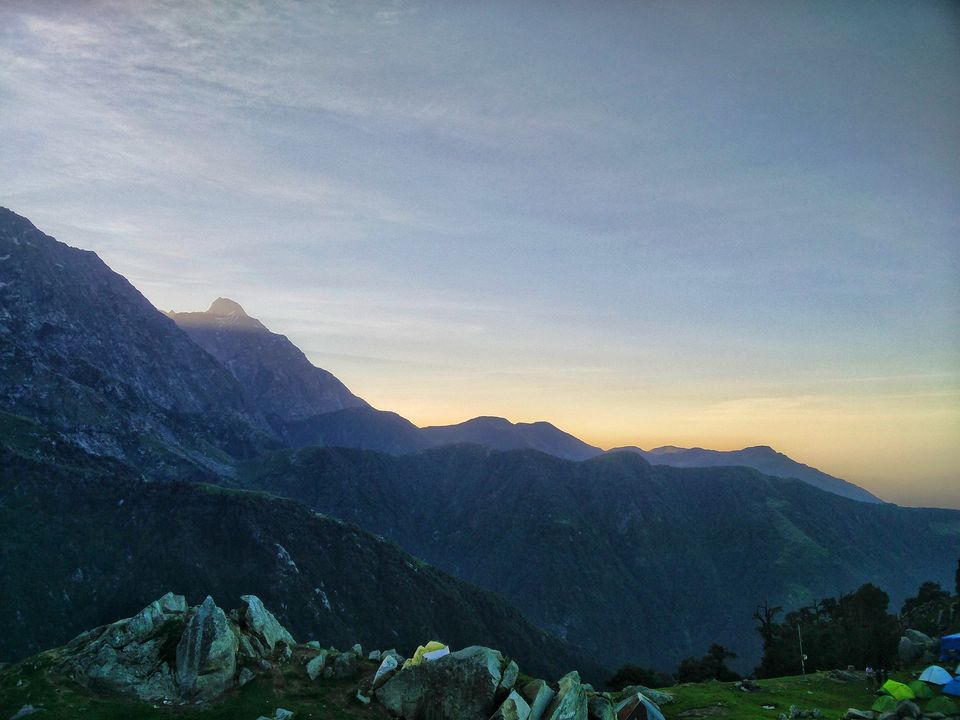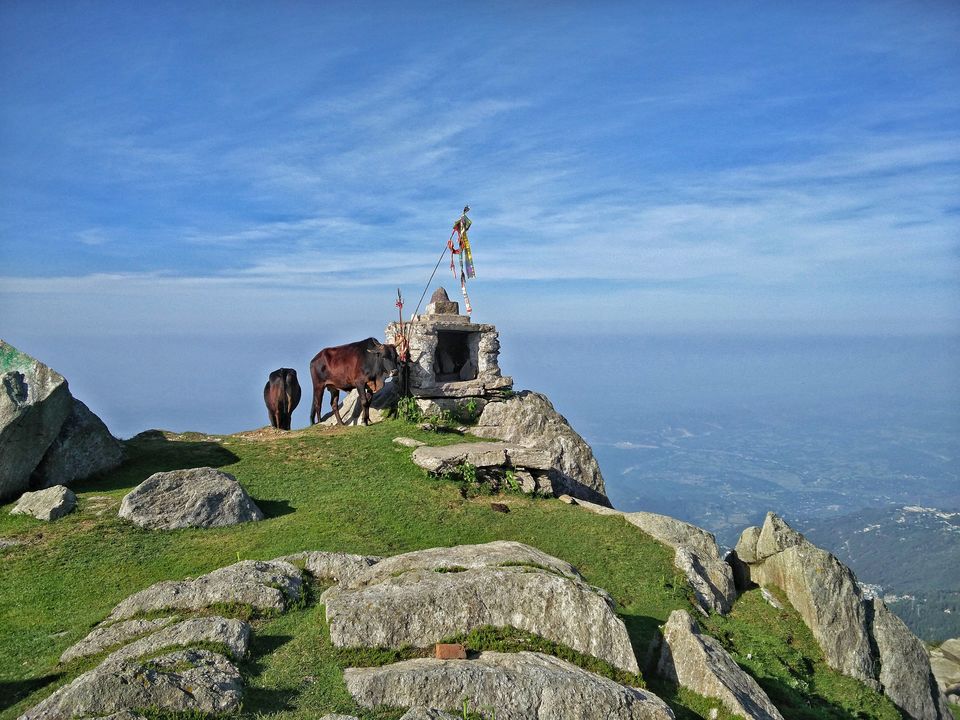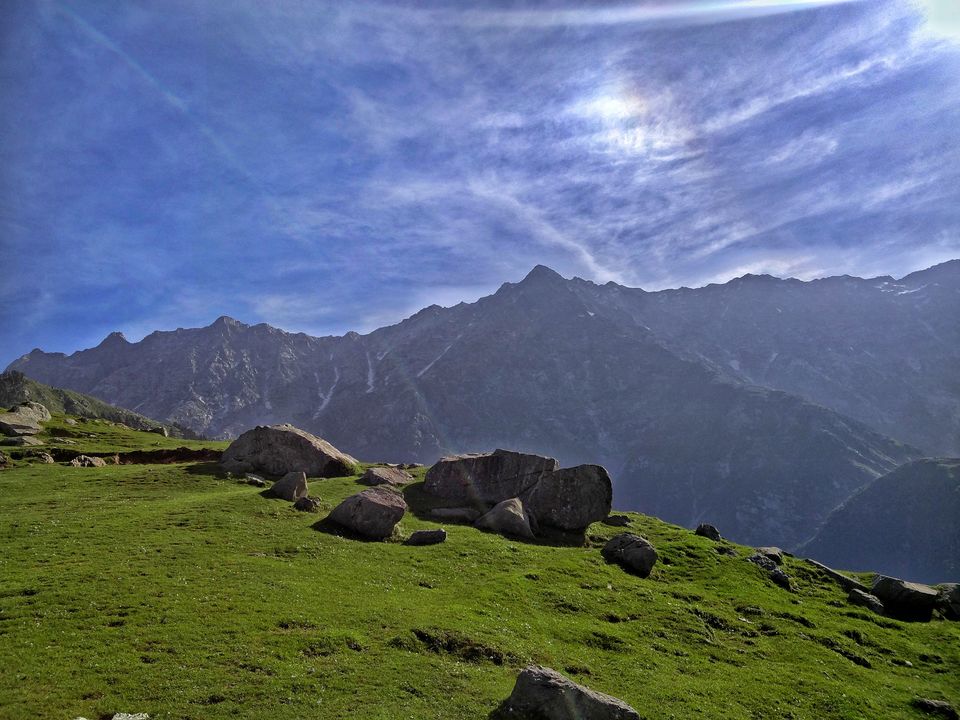 Trekking is a test of how much you can push yourself, how much do you believe in yourself. It tells you that happiness is in the simplest of things. Take a step, breathe and repeat, it's as simple as that.
On this trek I realised how beautiful the nature is and how it connects with your soul giving you a positive attitude towards life,taking all your stress away from you and filling you up with optimism. Now I understand why most of the people go to mountains whenever they want to take a break from their hectic life. 
Now before you go on this trek just one thing to keep in mind is that do not, I repeat DO NOT LITTER. The rest of the tips are the same that you see on google.