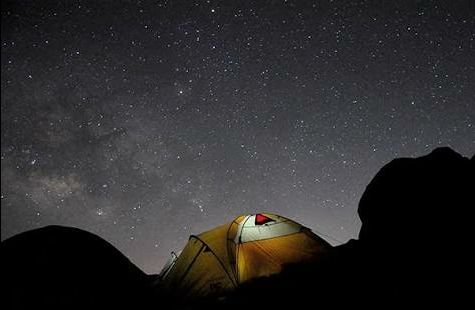 "If people sat outside and looked at the stars each night,I bet they would live a lot differently" - Calvin and Hobbes(daily comic)
It's surprising, how a children's comic has given the most profound dialogue ever. I realised the same during my trip to Mcleodganj and first trek experience-TRIUND.
The trip was organised by Punjab University. Students from different colleges affiliated to PU had come forward to be a part of this trip; there were groups of friends and I was the only student from my college who decided to take this trip. So yes,it was kinda "solo trip".
Fortunately, I met lovely and free-spirited souls during this beautiful journey, who played a big positive role in this trip and ultimately,in my life.
We explored the market streets of Mcleodganj ,buddhist monastery and the bhagsu waterfall situated uphill, where we took number of photographs. Other day ,we started our trek to Triund.
After approximately 6 hours of trekking ,we reached to our breathtaking destination. It was during night, we got totally exhausted from all the climbing and arrangements of our tents when we finally decided to have rest on a big rock lying just at the end , facing in front of the magnificent snow-covered mountains.
And while we were all together on that giant rock, discussing our hilarious incidents of life and laughing hysterically, there came the moment of complete silence and ecstasy when everyone laid down and started stargazing. If I have to define that experience in one word ,it would simply be "MAGICAL" , because that's exactly how it was. It was as if we were finally HOME.
Then one by one each one of us shared our desires and fears. Things which we had no idea about,things which otherwise were unheard. We sang songs of "John Mayer" and evergreen "RHTDM",we danced and we cried. Each one of us having our new shine.
I looked up at Stars and then at my friends' eyes,when I got to know that the science is right.
Those-Up there and here- us, are all infact made of stardust.