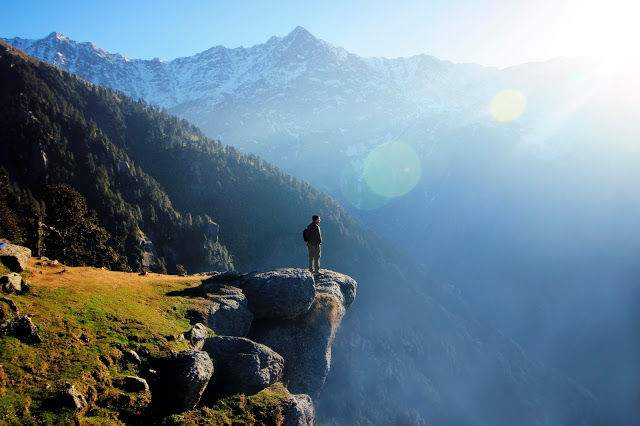 I had visited Macleodganj for the first time in 2009, heard about the Triund Trek from locals, but we were not mentally and physically prepared, since we didn't have any prior experience of trekking. I decided next time I will. I planned for same, when we (me and my friends) went to Rajasthan for winter vacation, that we will go for Triund in April 2016.
Finally, the day arrived. We boarded the Himsuta Volvo from Chandigarh at night around 10.00 pm and reached Dharamshala early morning at 4:30 am. From Dharamshala, we hired a taxi for Macleodganj. The distance between Dharamshala and macleodganj is 10-15kms. We reached macleodganj at 5:00 am. We booked a room at hotel. We rested for 2-3 hours, thereafter we were all set for our first maiden Trek. We hired a taxi from Macleodganj to Dharamkot (populated by Foreign tourist) where we had our breakfast at Radha Krishna Restaurant. It is my favorite restaurant. The food quality is very good. If you ever get a chance to visit macleodganj then visit the same Restaurant. Triund (2875m above sea level), is the closest point to the Snow Line and the Dhauladhar Mountains Range. IT is accessible by 7Km trek from Dharmakot (9km from Mcleodganj), no motorable road is available from Galu Temple to Triund.
After breakfast, by 10.45 am, we started to trek. I walked barely a kilometer, my shoe tore up. I was confused as whether I should continue or go back to Macleodganj and buy a new pair, as I did not have a spare one. After some discussion with my friends, I decided to complete the trek with the same. We started again and after few minutes, found ourselves in the middle of pine forest, walked up through the forest for 15-20 minutes, we arrived at Galu Temple where you could see valley on both sides. There is a small tea stall shop. I bought the water bottle from that shop and moved ahead. The real nature journey starts from here. Trail offers you a panoramic view of Bhagsu; Macleodganj; Dharamshala and Kangra Valley which was magnificent. But one has to be very careful on way, a small mistake can be fatal. The weather was too hot. View of Dhauladhar Range fully covered with snow attracts you. There are two cafes on the way, one of which is known as "Magic View" (the oldest Chai Shop Since 1984) & another one is "Best View" Both are situated in the midway of the Trek. There are 6 or 7 Tea/Maggie stalls on the way. My friend was hungry so he ordered for Maggie at Magic View and at the same time I also got the chance to rest my feet & enjoy the breathtaking panoramic view of the Valleys.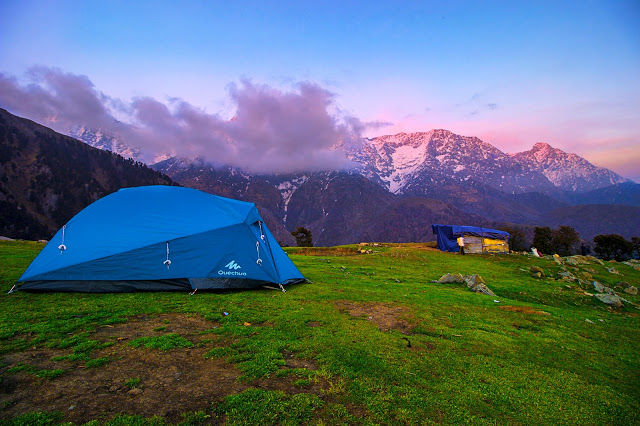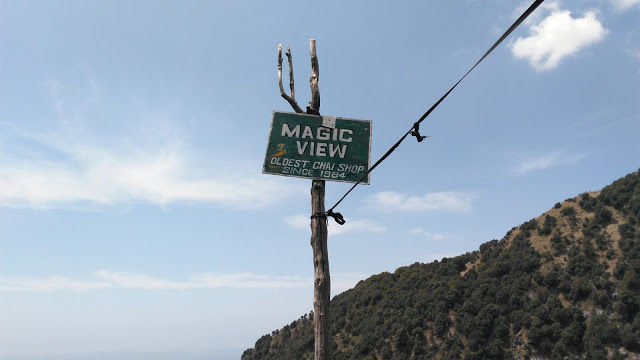 After the 10 minutes break, we continued our journey. The Trail becomes steep hereafter. On the way, I met two ladies who seemed very tired because of heavy backpacks, also I came across some foreigners who greeted me with a "Namaste". I was happy with the thought that they are communicating in Hindi. On the way, I saw may small birds that we generally don't get to see in cities nowadays.
Weather was turning pleasant now, sun was covered with dark clouds. It looked like it would rain, I was worried about my shoes. Luckily, the weather cleared and I took a long deep breathe to cover the last kilometer to reach the final destination. The trail narrowed and it was a rocky path. We took a rest of 5 minutes, before embarking on the trail for final destination.
Finally, we reached the Triund Top after 3 and half hour trek. We were amazed by the beauty it offered. The Dhauladhar Snowy range, floating clouds between the mountains. When we saw the view, we felt like the 3.5 hours of climb was all worth it, it was heaven.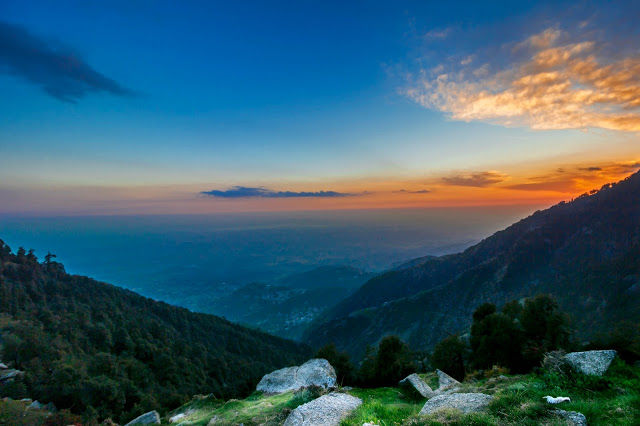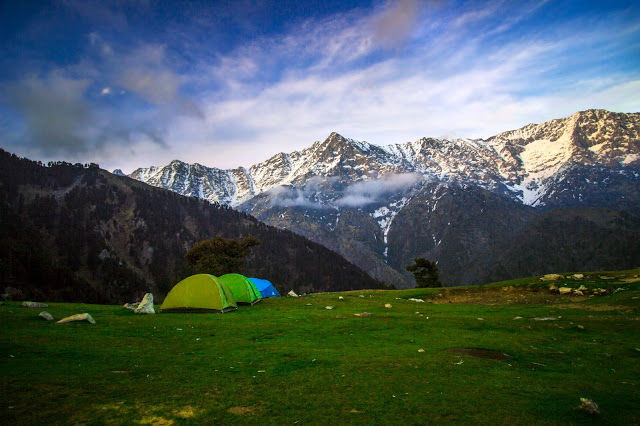 There were few stalls, may be 3 or 4 providing meals, tents alongwith sleeping bag. We hired a tent for Rs. 900 for three of us. There is also a Guest house, which can be pre-booked at dharamshala office. I ordered tea and took my worn-out shoes off. With every sip of tea, I was mesmerized by the surrounding view.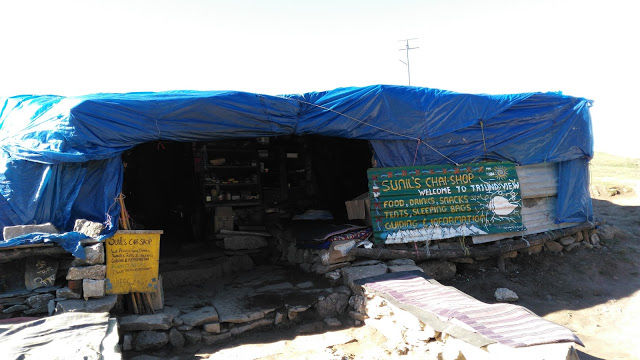 After the refreshment, our photo session started, LOL. There were lots of people, some from schools, colleges, offices or some trekkers. The sunset view of Kangra Valley and Dharamshala Valley was awesome. Last sunlight over the Dhualadhar range during the sunset was breathtaking.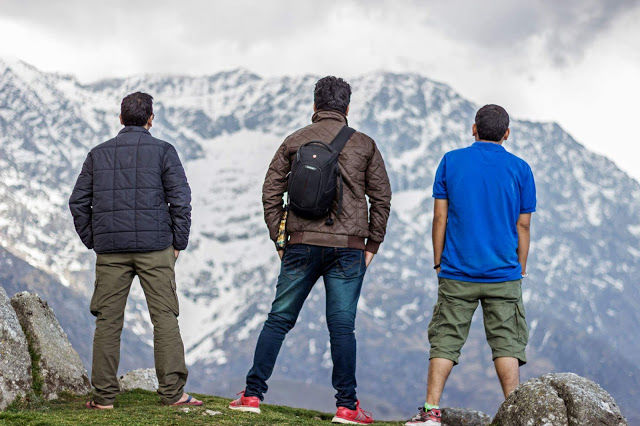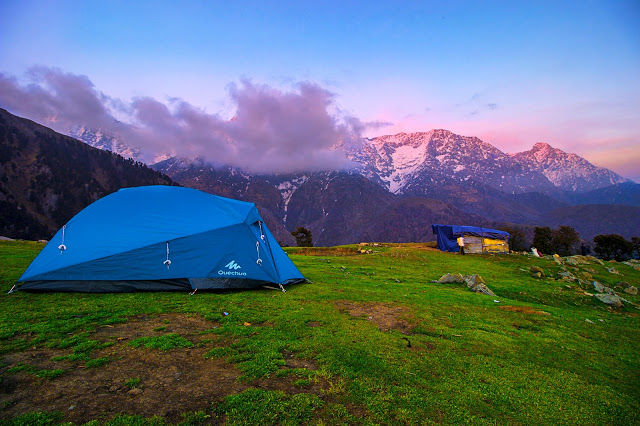 After sunset, we laid on the ground, to watch the starry sky. Usually, in cities you never find the stars like this due to pollution.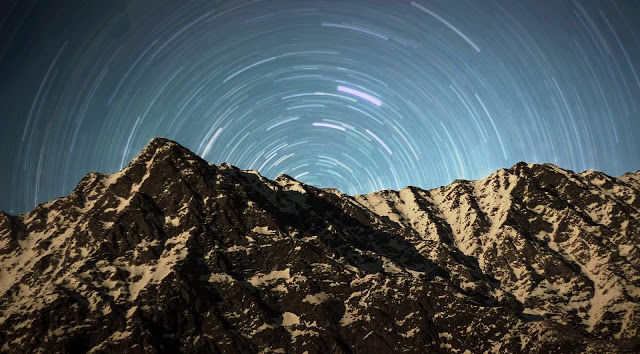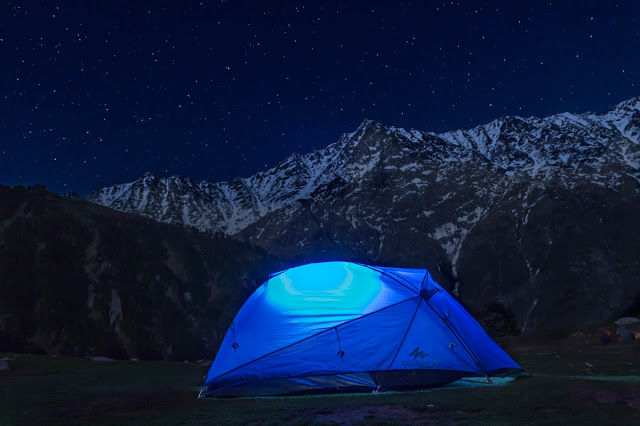 We had "Daal-Chawal (only option)" in dinner. Never ever I felt that Daal Chawal would be so yummy, loved it. After dinner, we went for walk and found many people there. Some were dancing, some were singing, everyone was enjoying there. We woke up at 7 O'clock, missed sunrise. We had our breakfast (Maggie, Bread Cheese, Bread Omelet).
For travelers, there is no electricity, mobile network & sanitation facilities available.
I tied my shoe with a rope for support; condition was very bad. Around 8.30 am, we started to descend. We reached mcleodganj at 11:15 am.