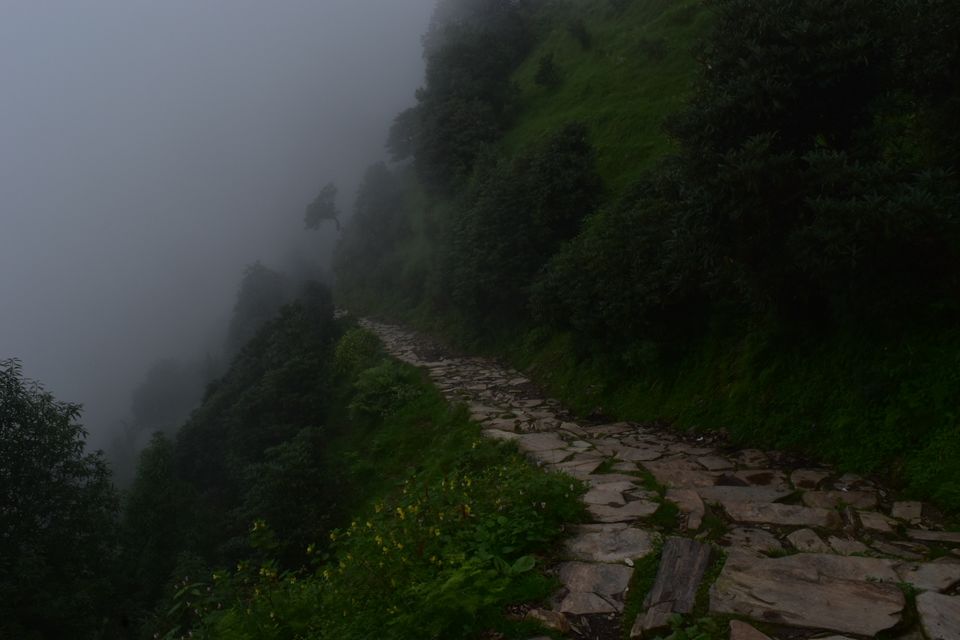 Triund is located in macleodganj, district Dharamshala, Himachal Pradesh. Direct buses from Delhi to Dharamshala is easily available and it is an over night journey. By train you can take train till pathankot ,Punjab and then from there buses for Dharamshala is easily available,  it will take 3 hours from pathankot to Dharamshala.
Once you reach dharamshala you may easily find jeeps for macleodganj ,which is 6km from Dharamshala.
Jeep will drop you on the stand and you have to walk straight for dolma chowk. Dolma chowk is the main chowk of macleodganj where restaurants,  cafes, hotels and small shops are available.
I reached in the evening to macleodganj. It was end August so it was monsoon in himachal. I like monsoon treks because the beauty of the treks are at there peak.
From trivago I booked the hotel , you can directly ask for hotels as well. I freshened up and left to haul the market. For the trek we went to an agency and confirmed our seats for the triund trek for Rs. 1300/- each including guide, tents, lunch, dinner and next morning breakfast. The trek was for one day only.
In macleodganj you will find more chinese food than any other food.
Next morning we started our trek at 10 A.M with our guide. Trek starts from macleodganj only. It is 9km from macleodganj to triund top. The trek started with a steep climb surrounded with deodhar trees which are as tall as MNC in Delhi.
After a km the way divides and the mountain starts which will lead you to triund. The way is cloudy, silent, and mesmerizing.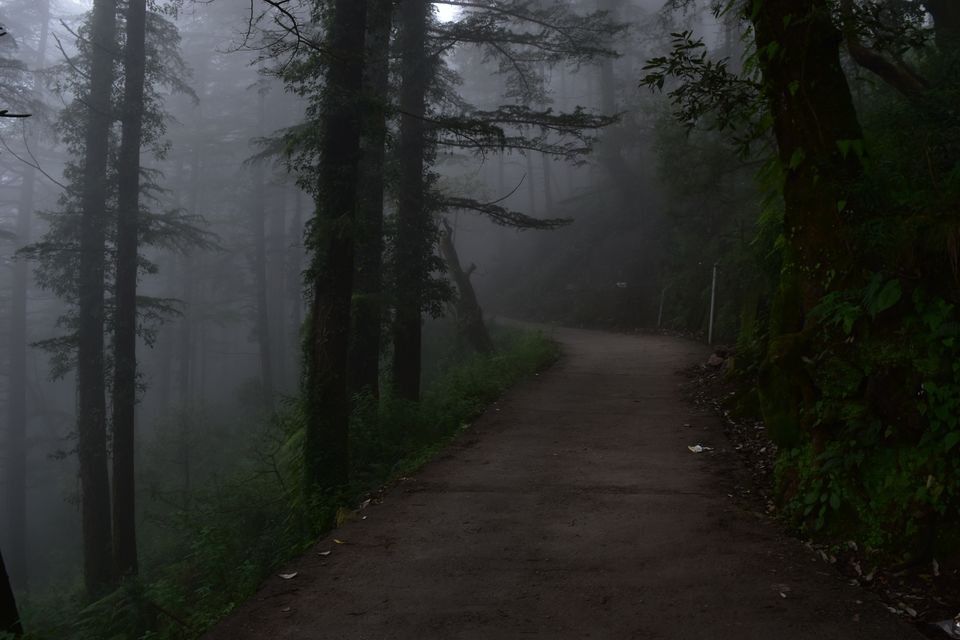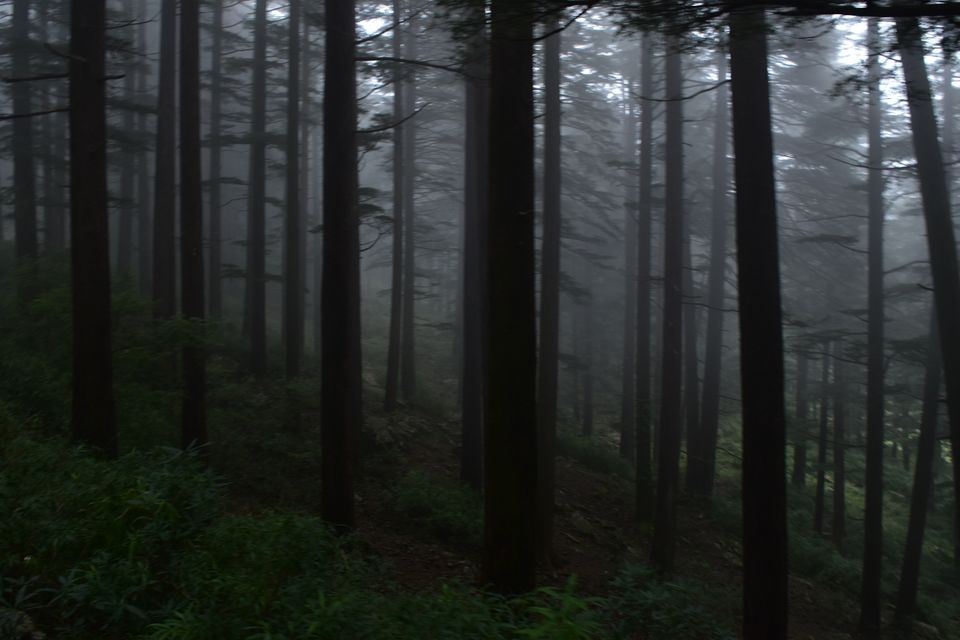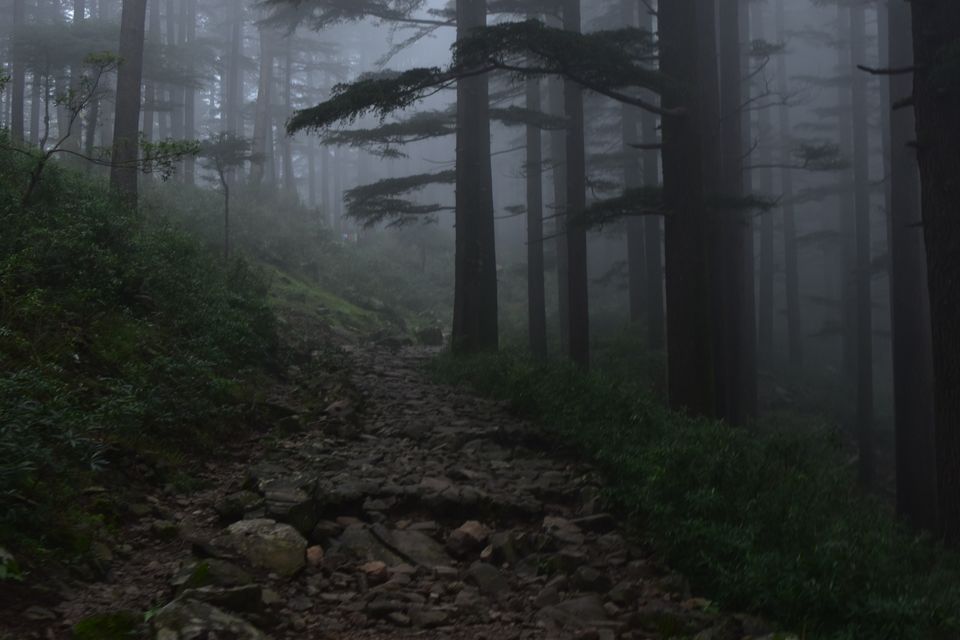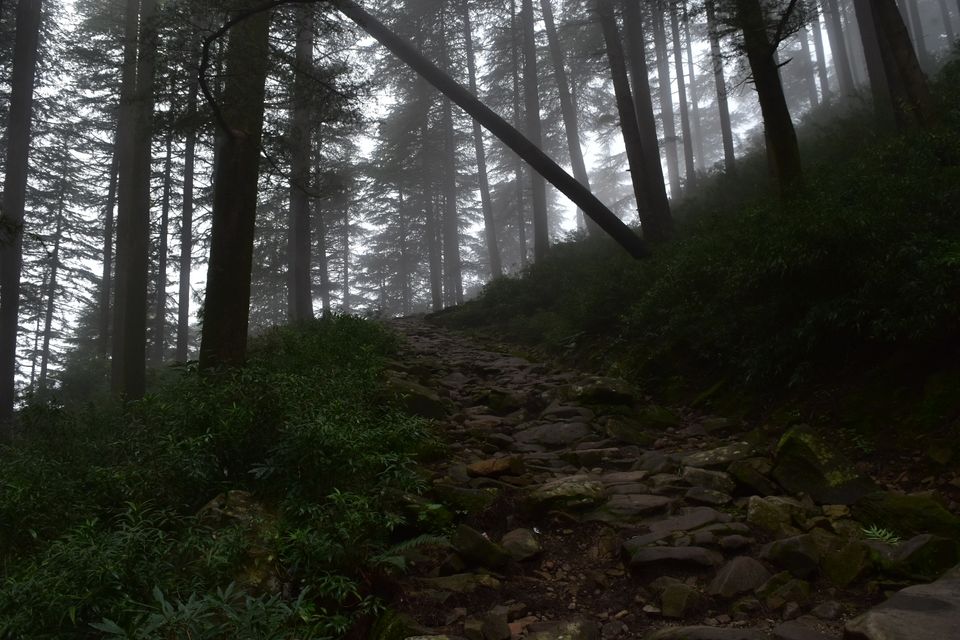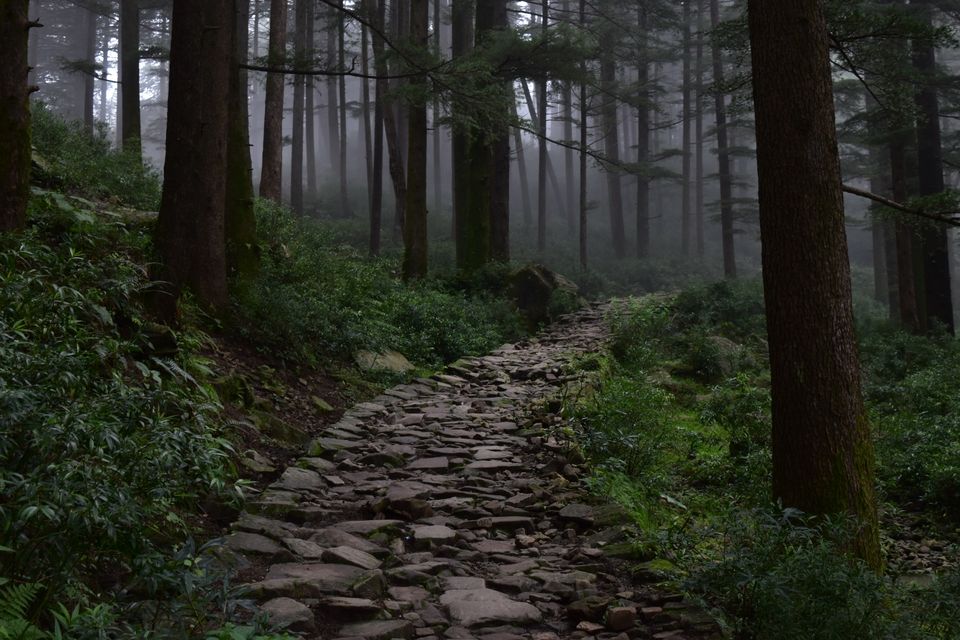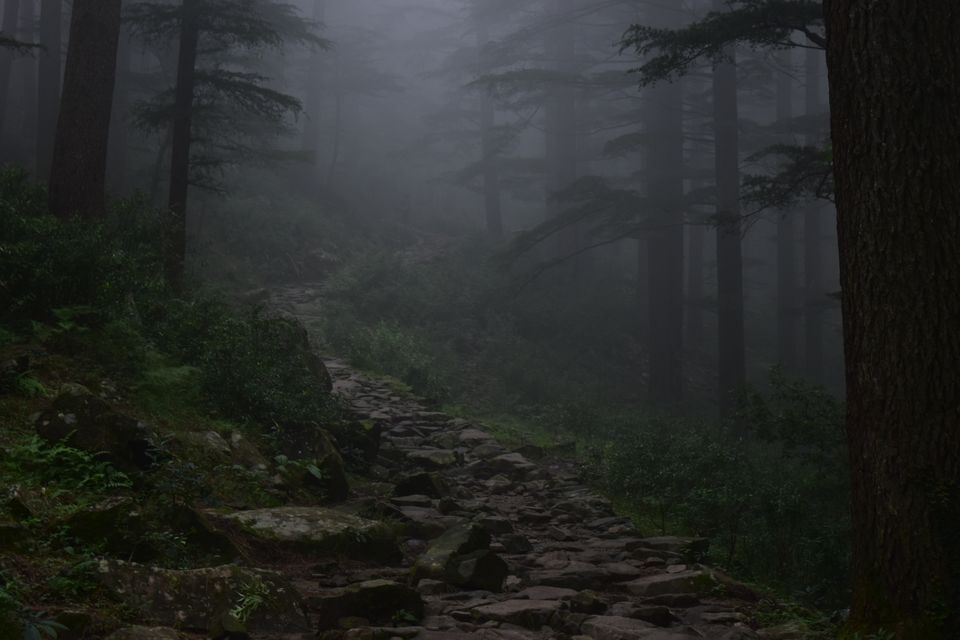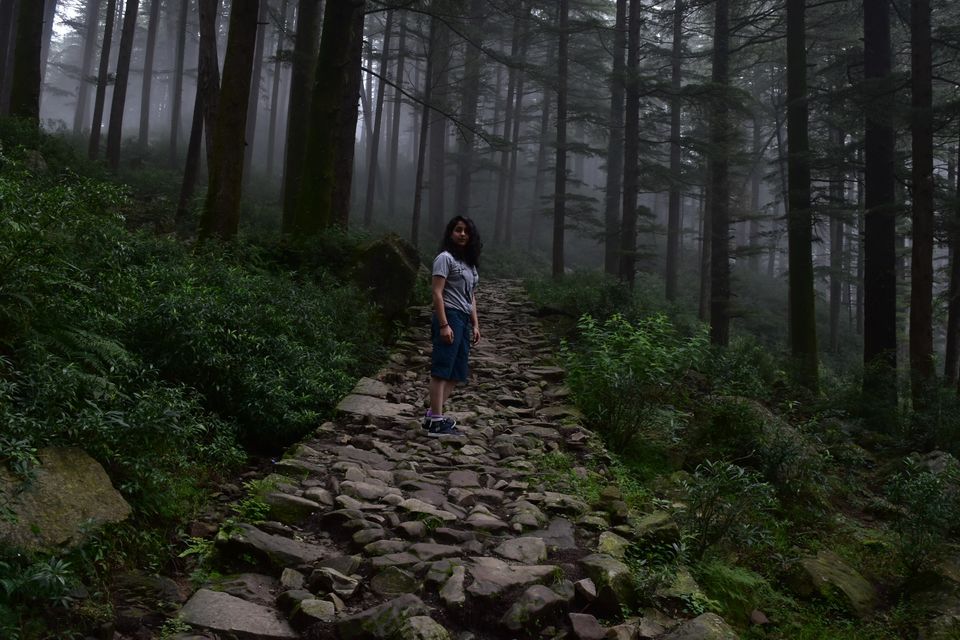 It totally feels like you are walking towards heaven. It was so refreshing and beautiful. Continue walking there will be a check post where you have to write your name and number of people you are travelling with. It was raining heavily and made the trek more adventurous. Walking upwards on the mountain in the rain , surrounded by clouds was totally a walk for something very beautiful.
Many cafes will cross your way. The most famous one is magic view cafe and it actually has magic view...with in seconds there is sunlight and other second clouds.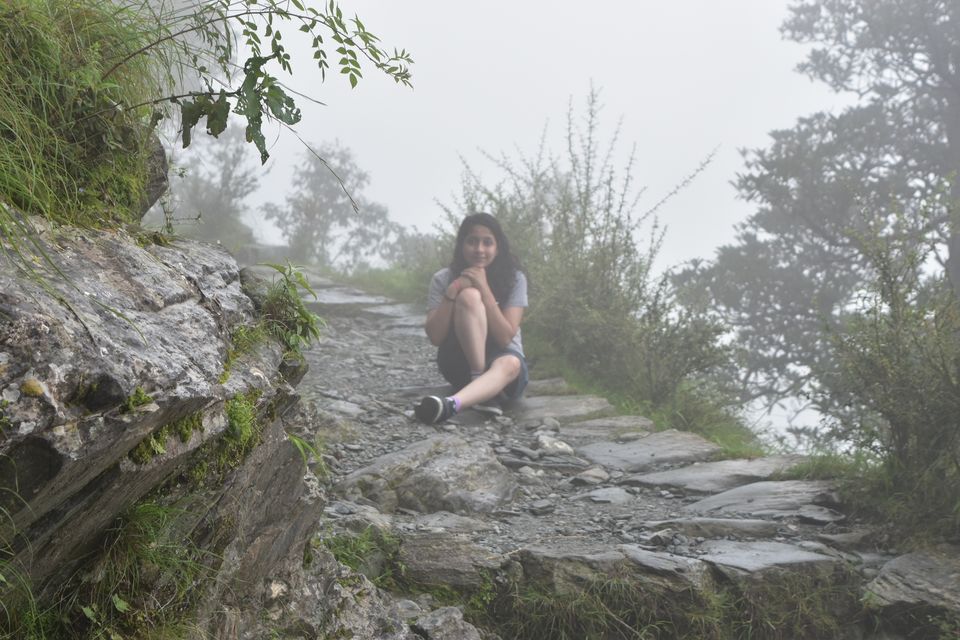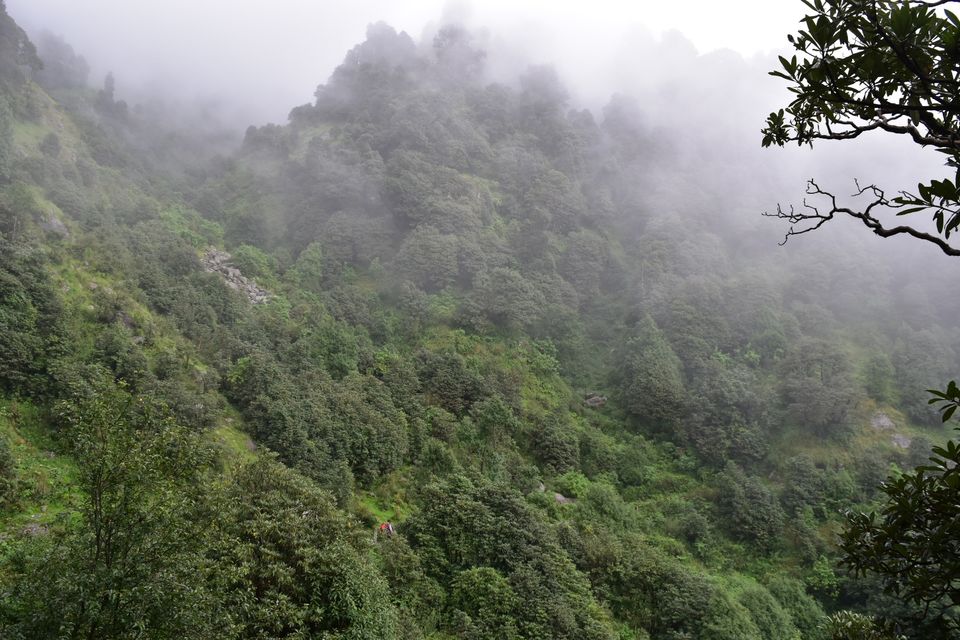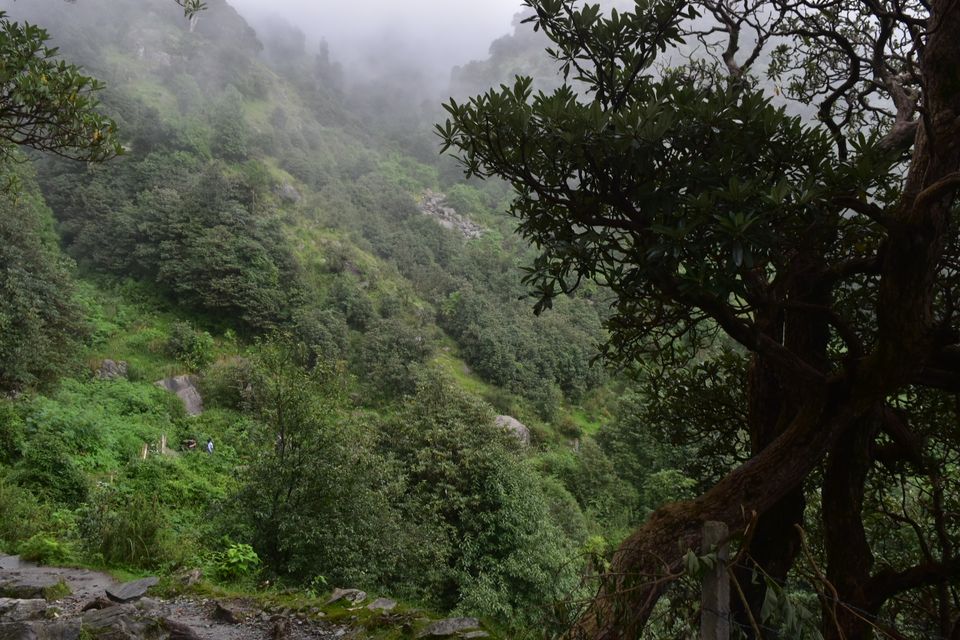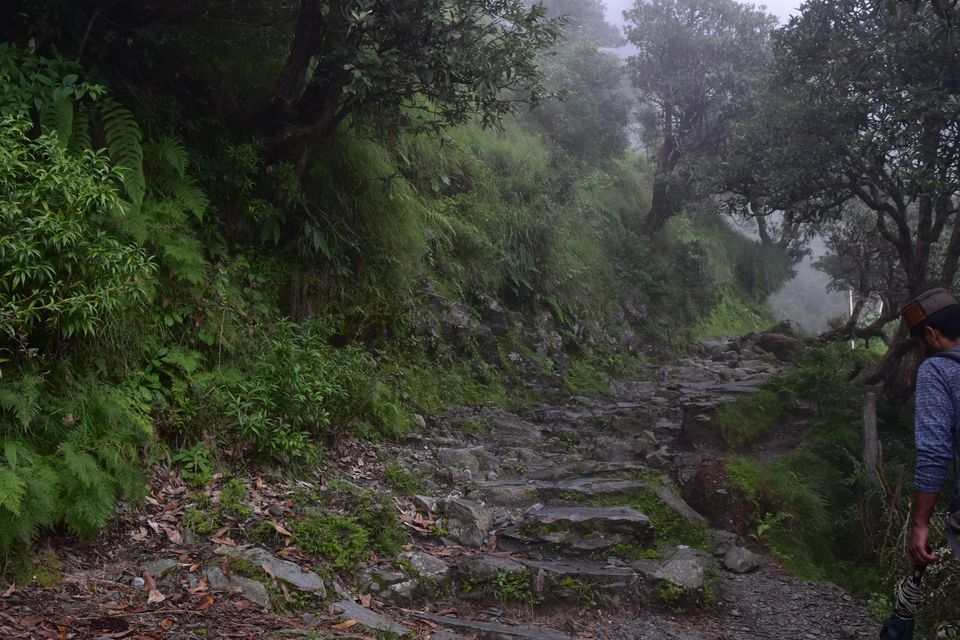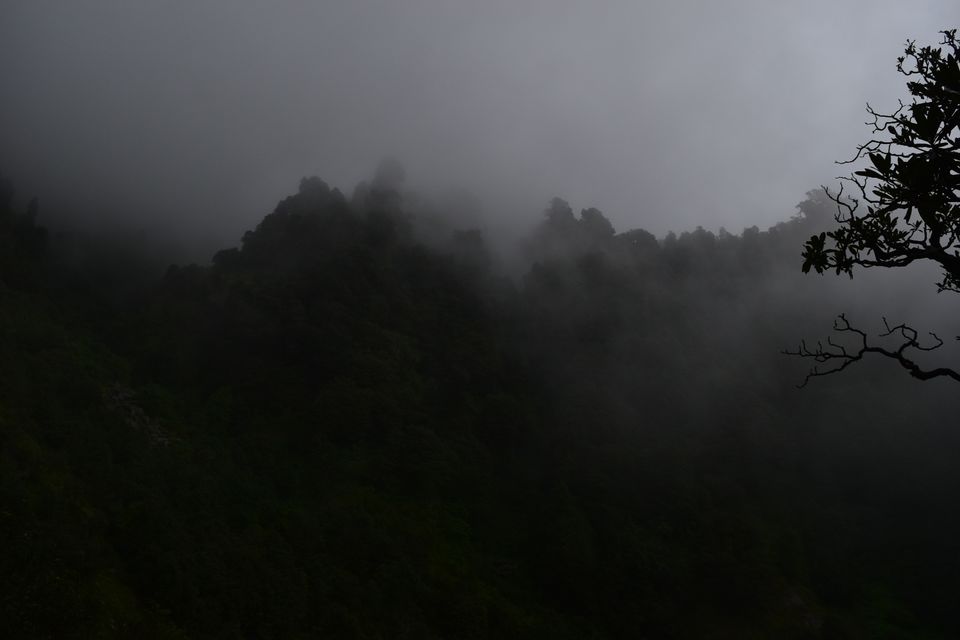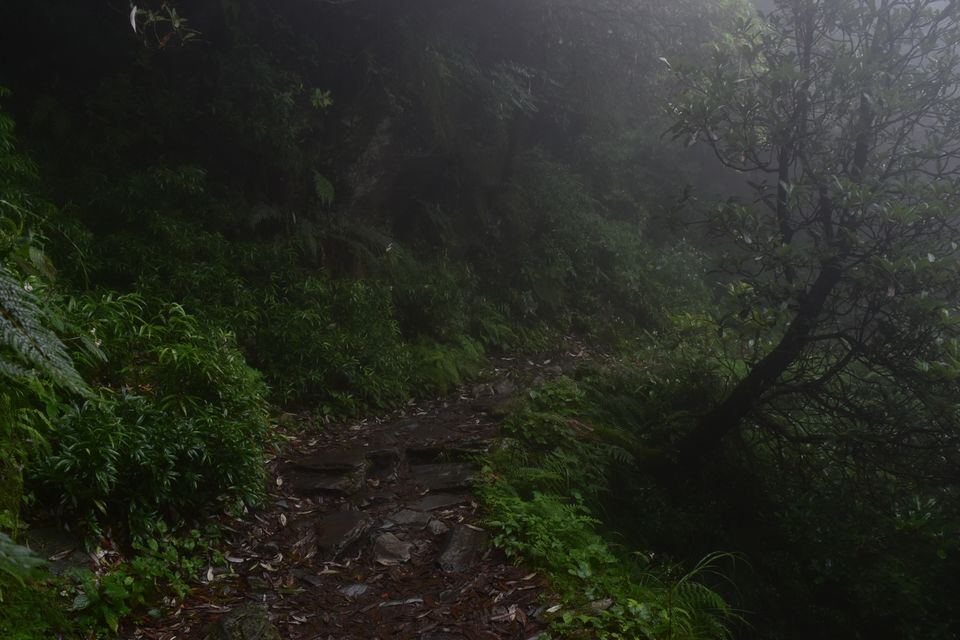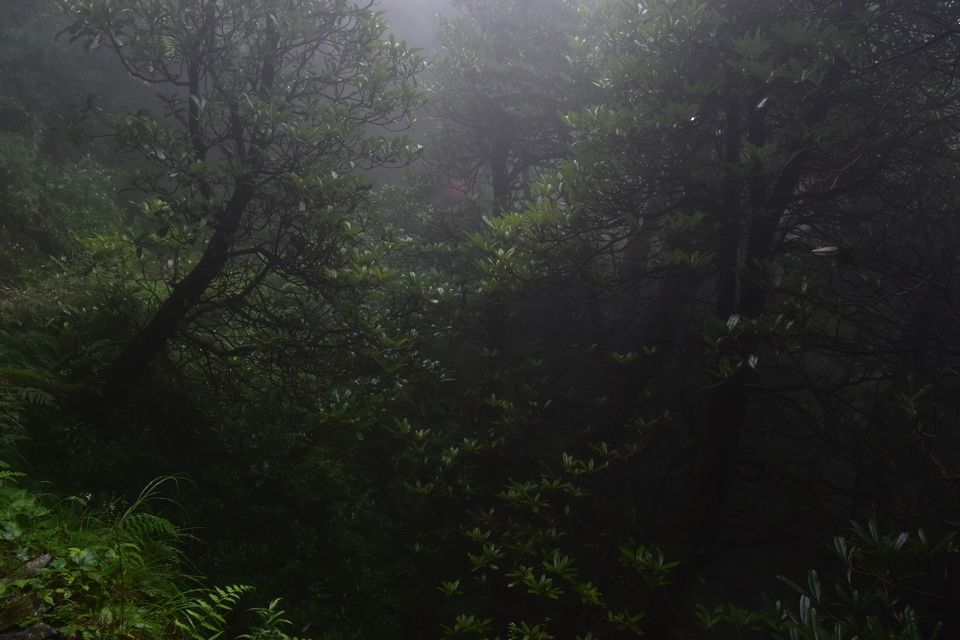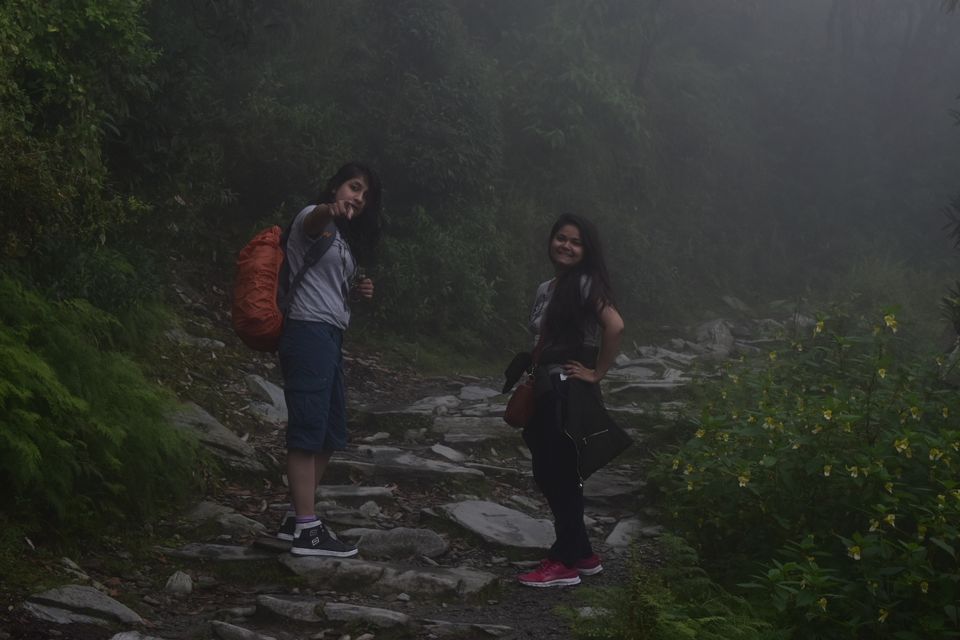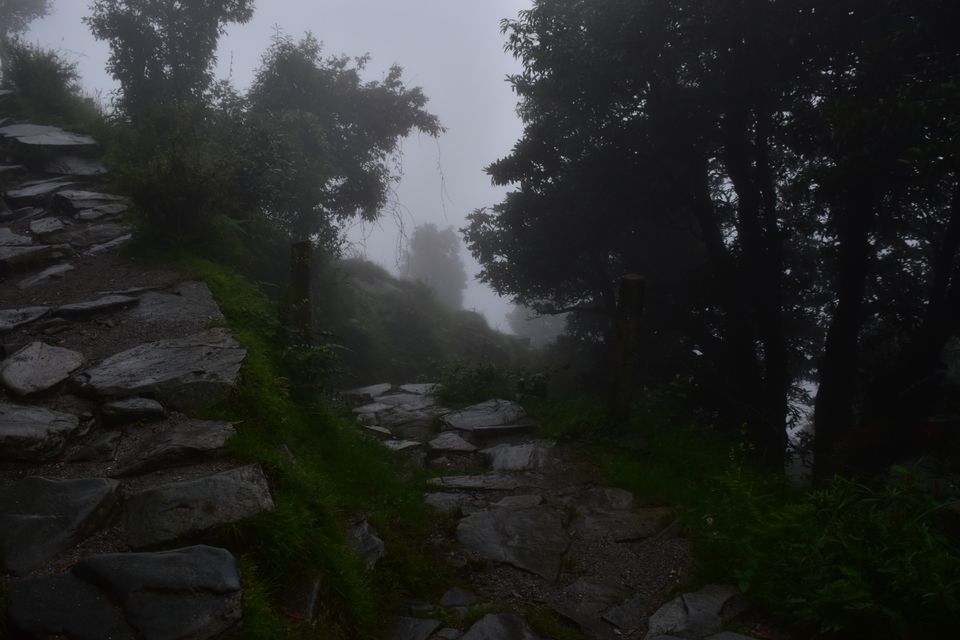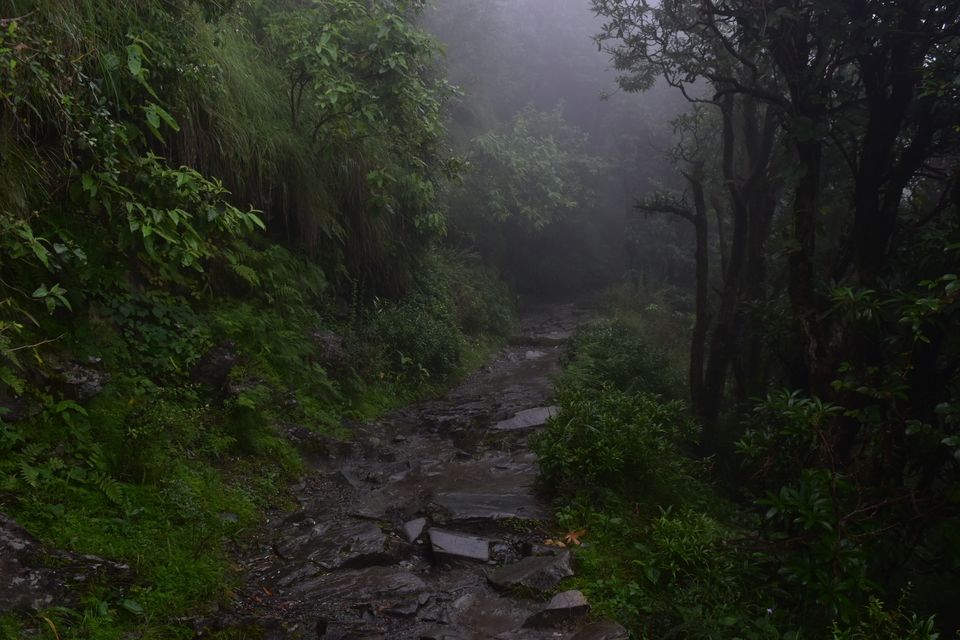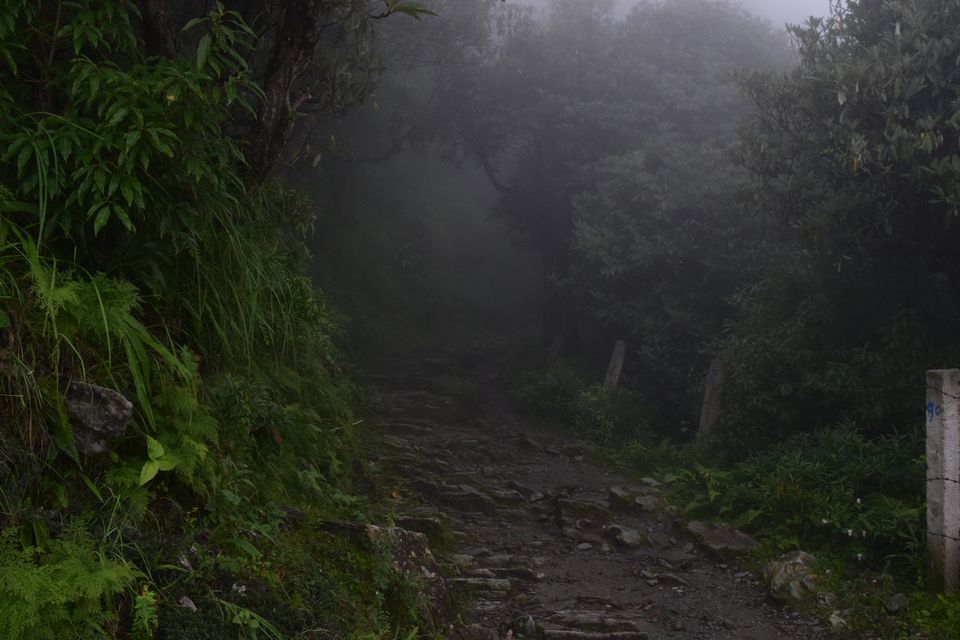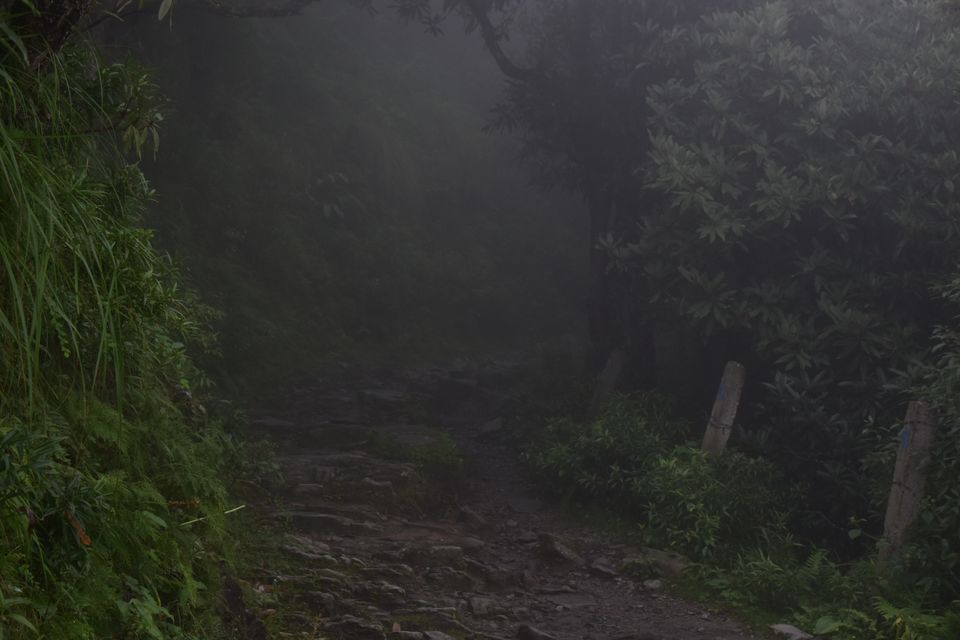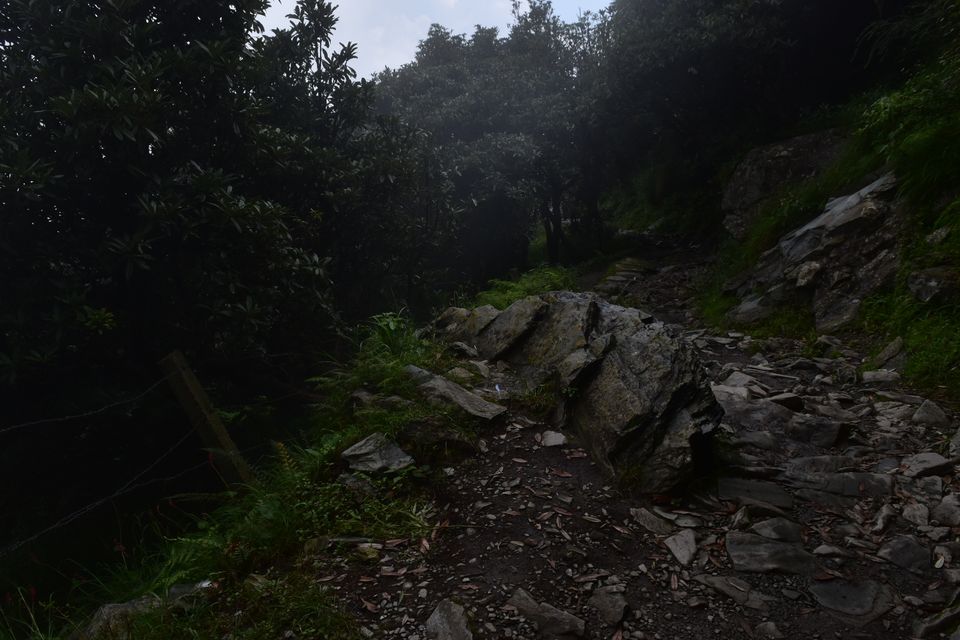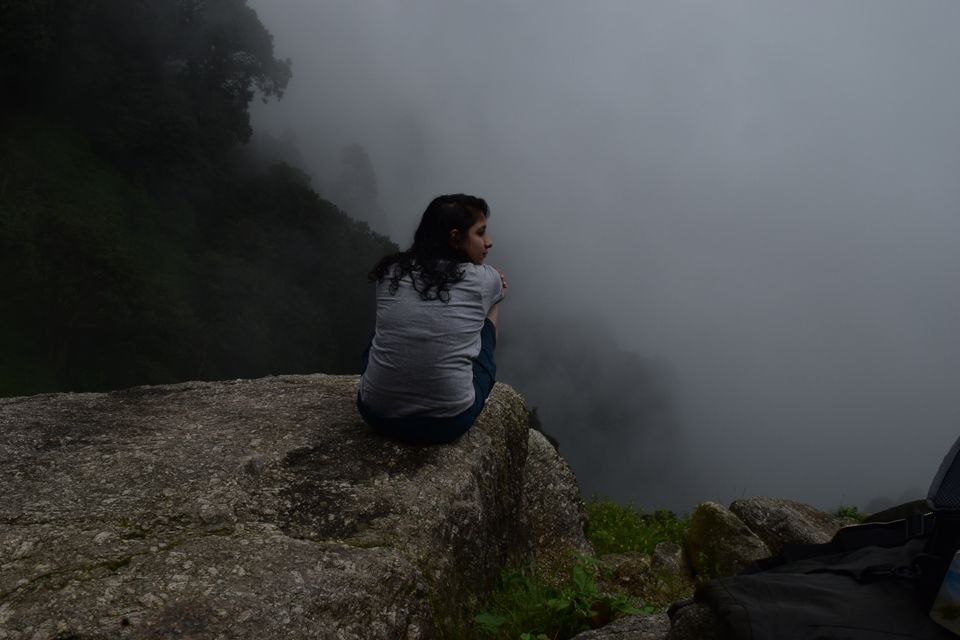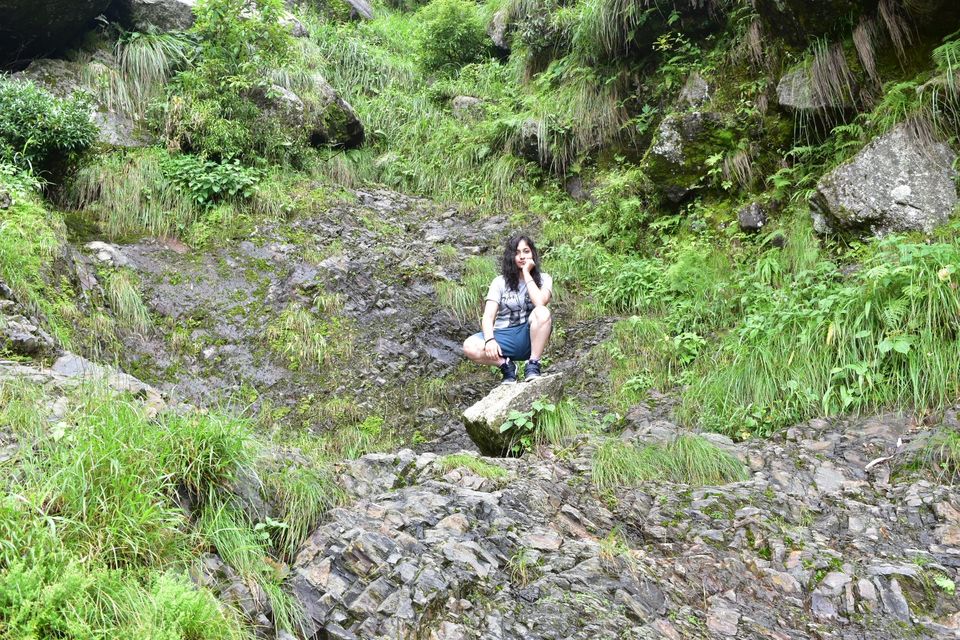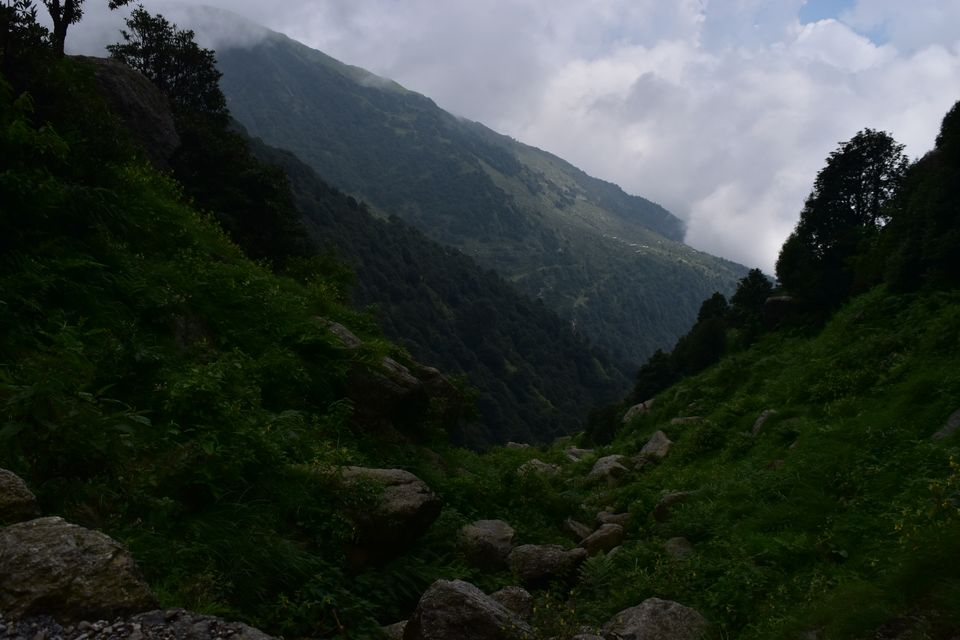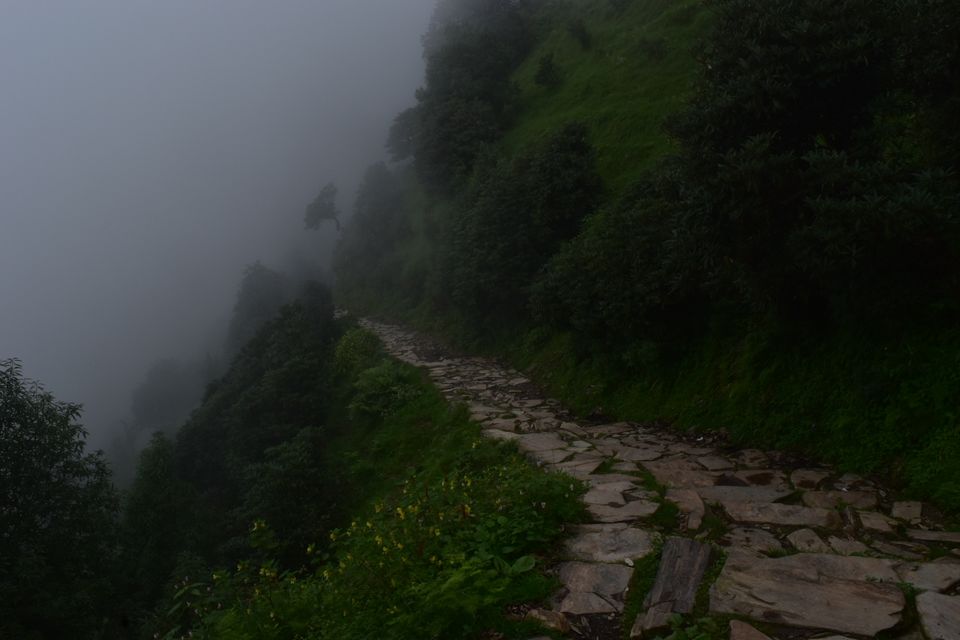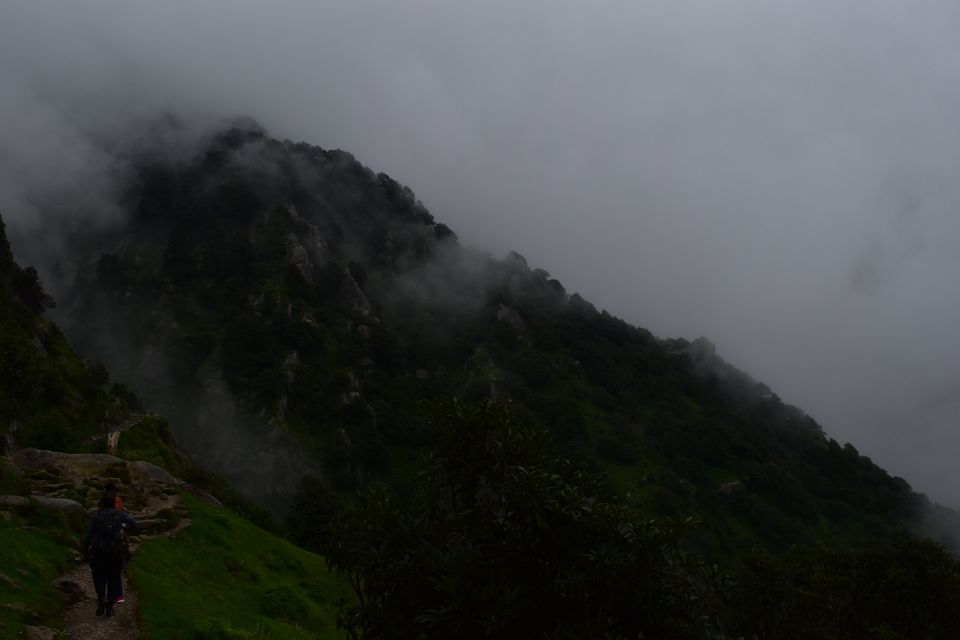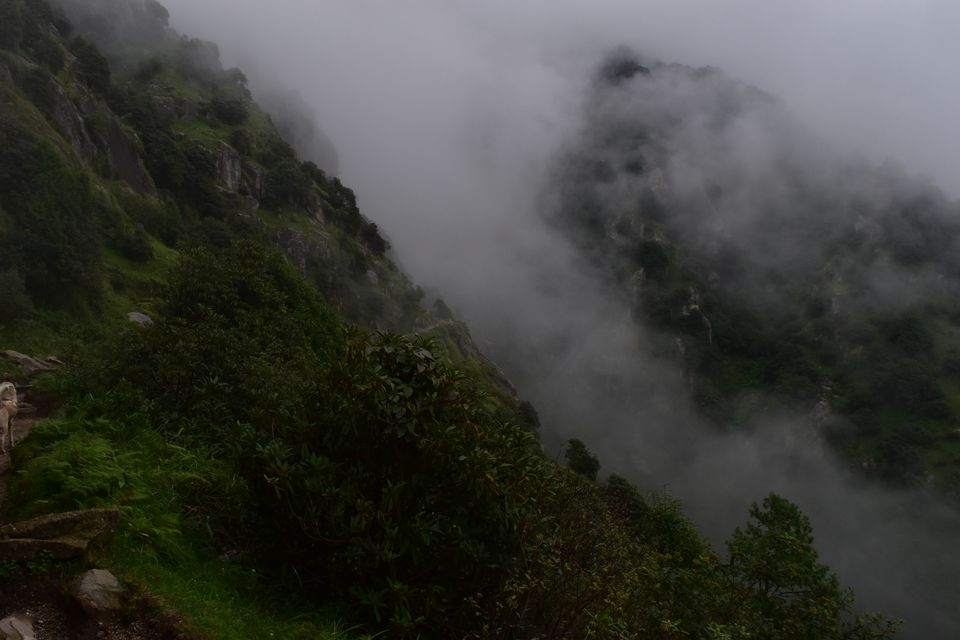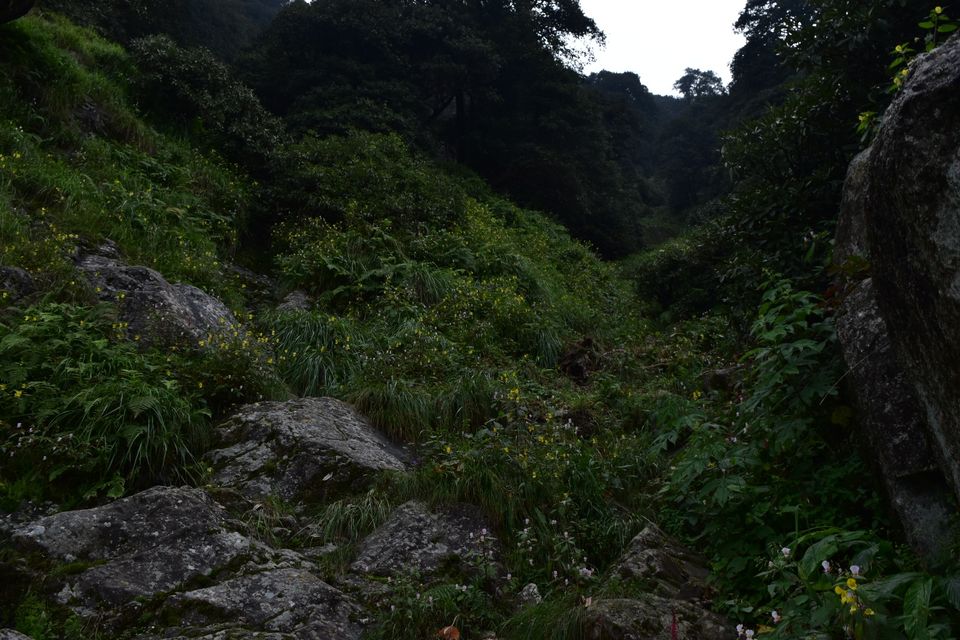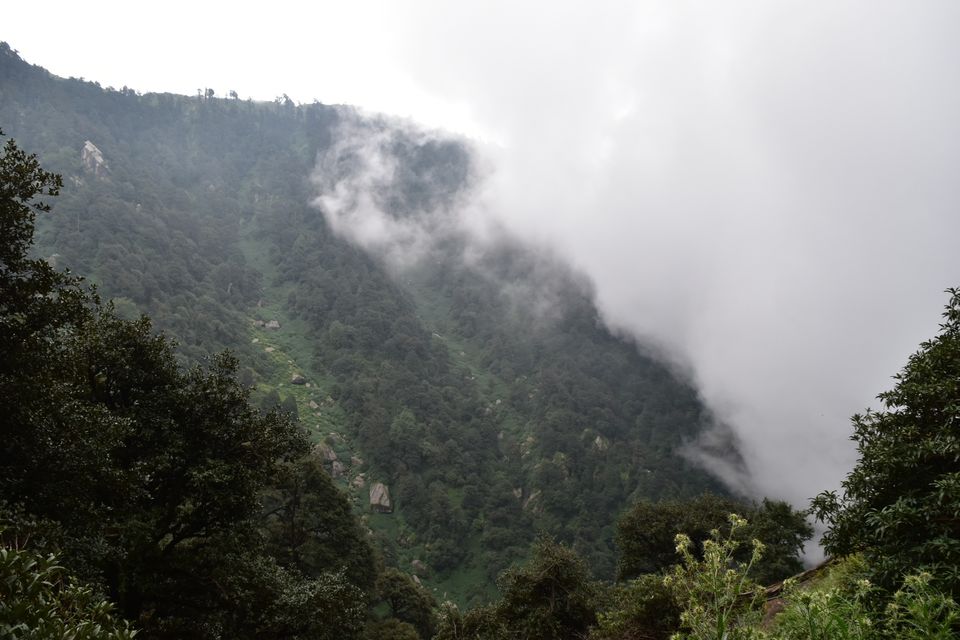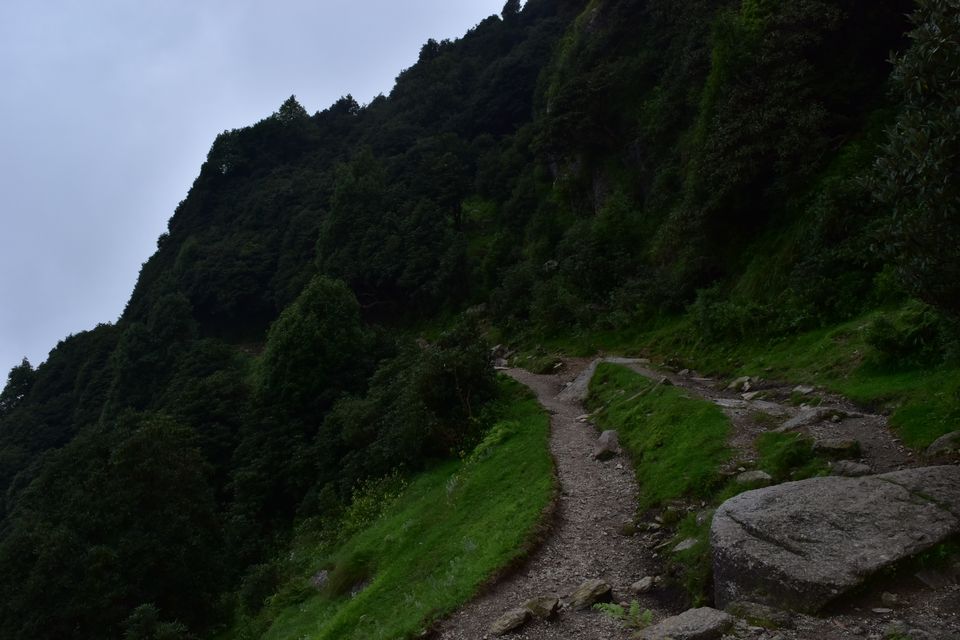 some trek area is covered from both the sides while some areas are totally open like huge sky calling nature at it's best.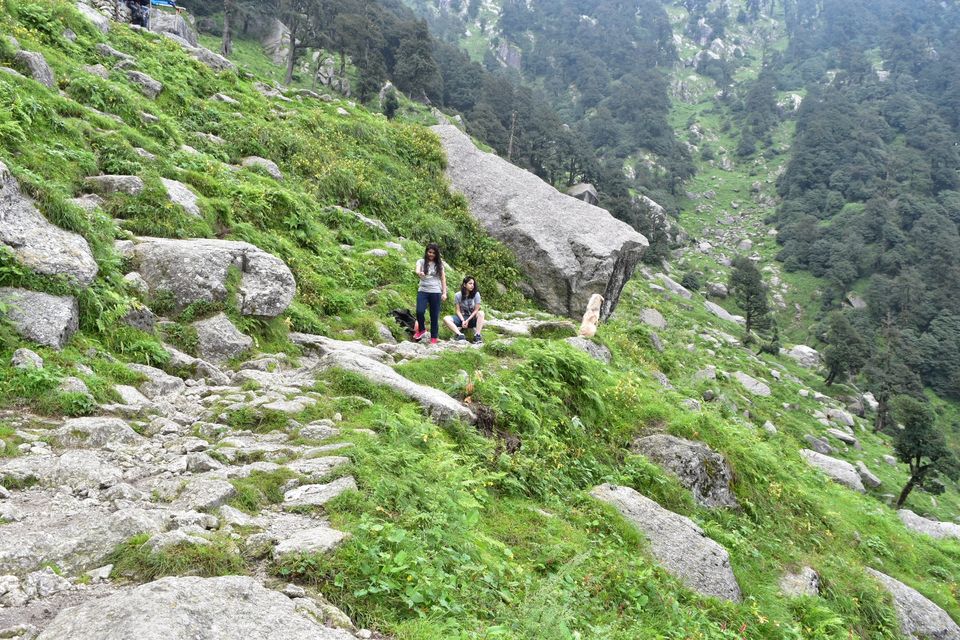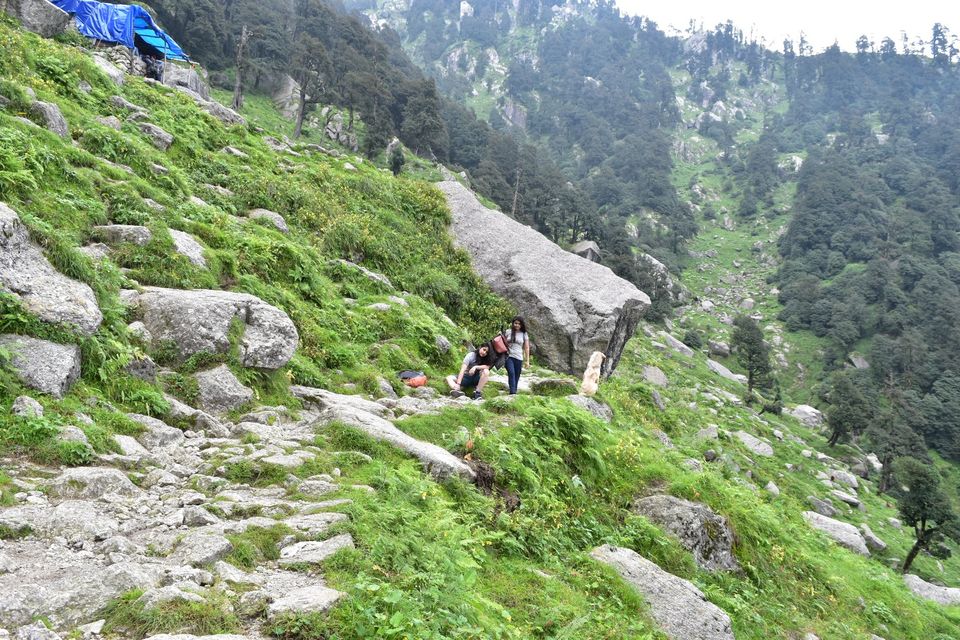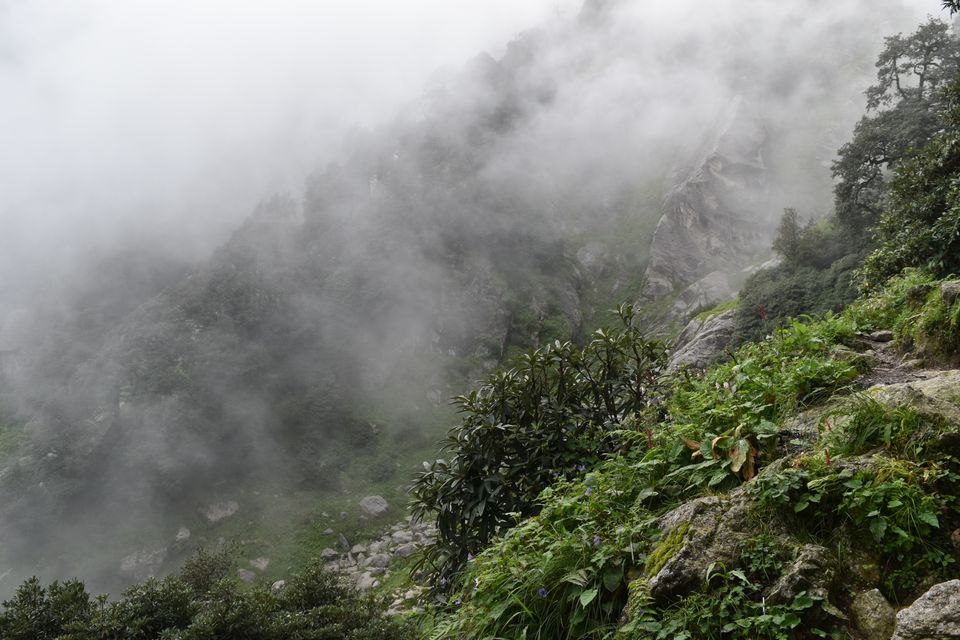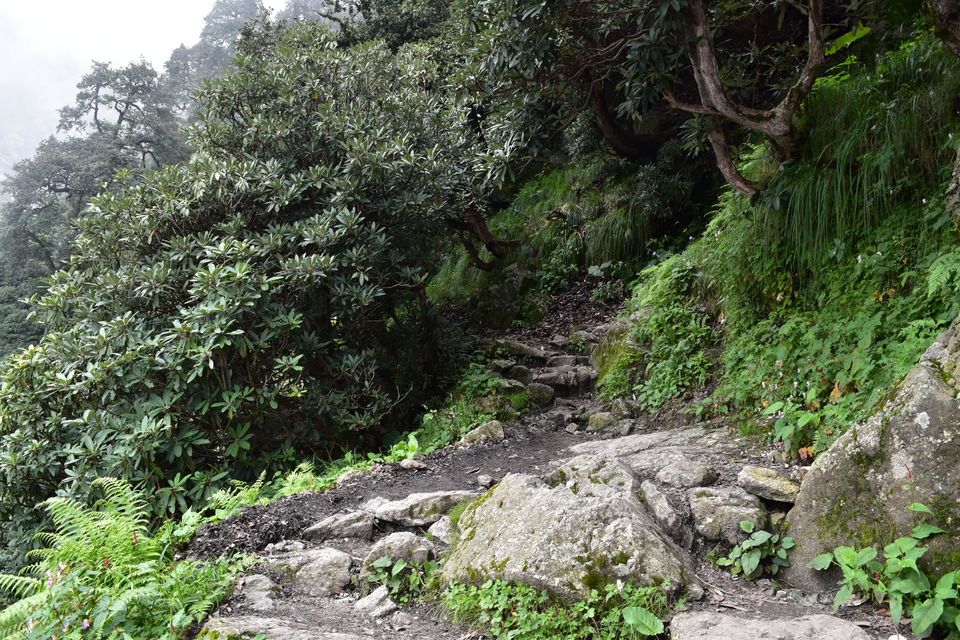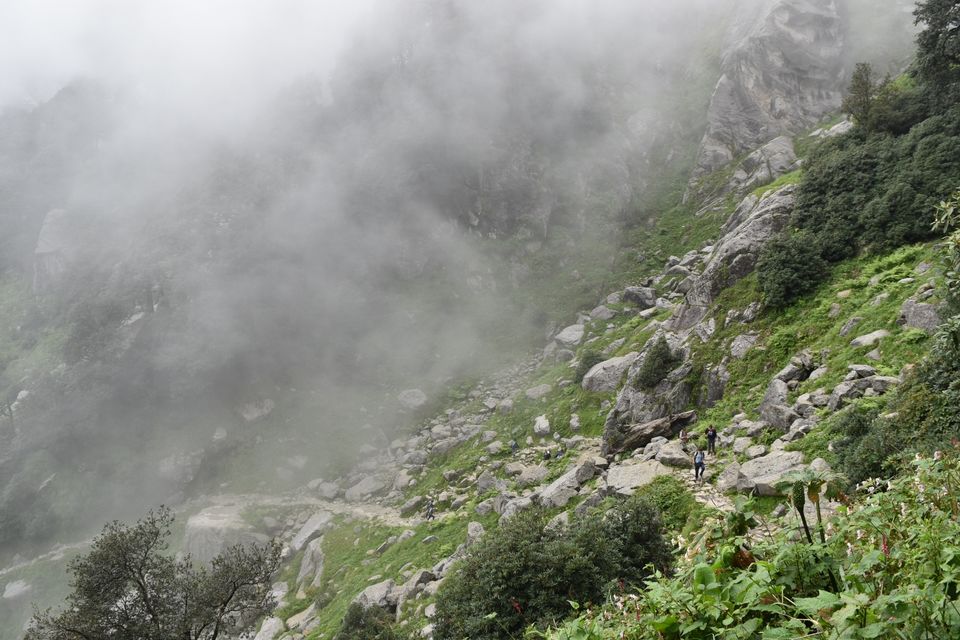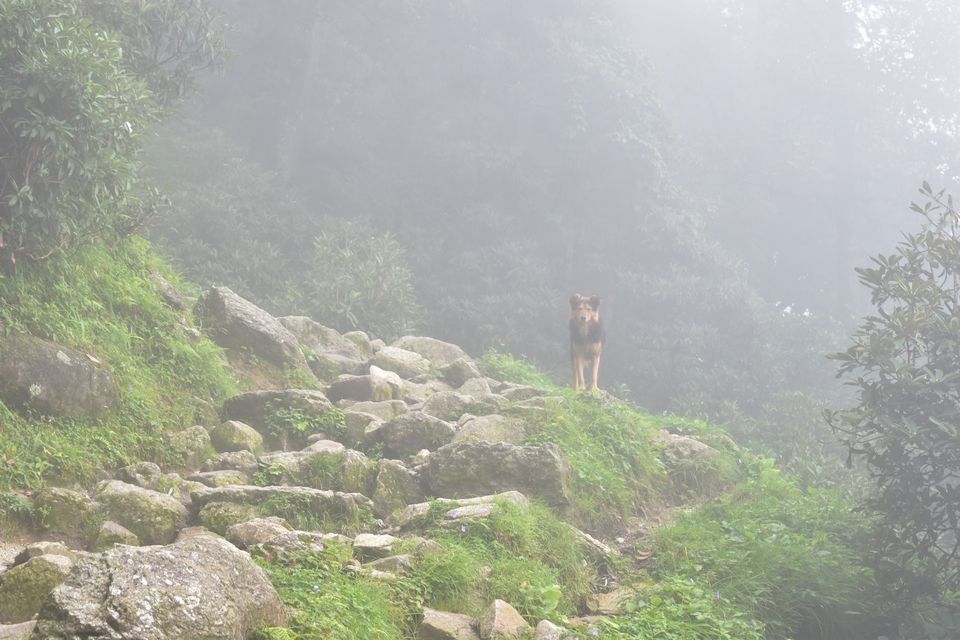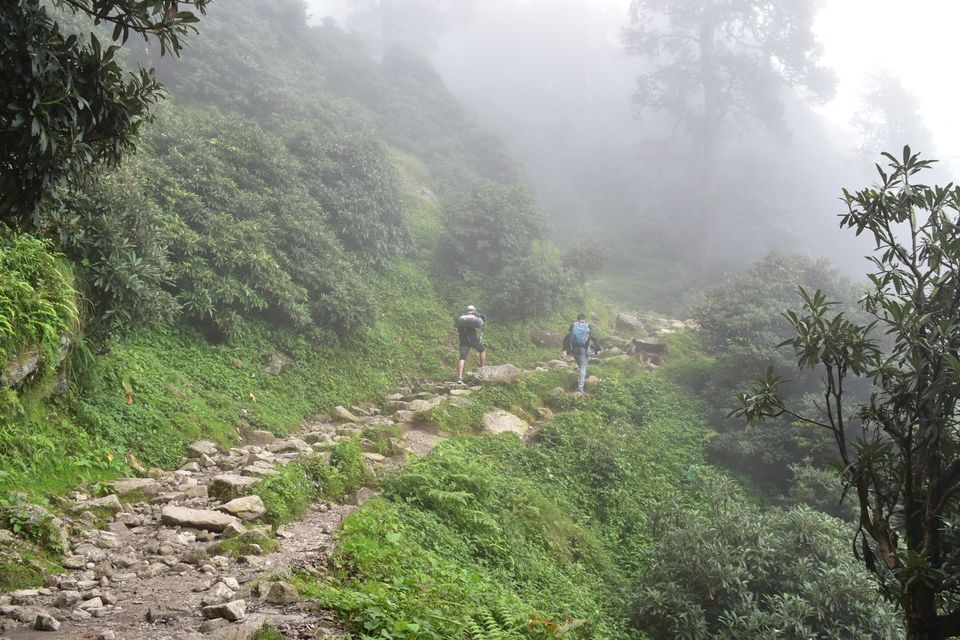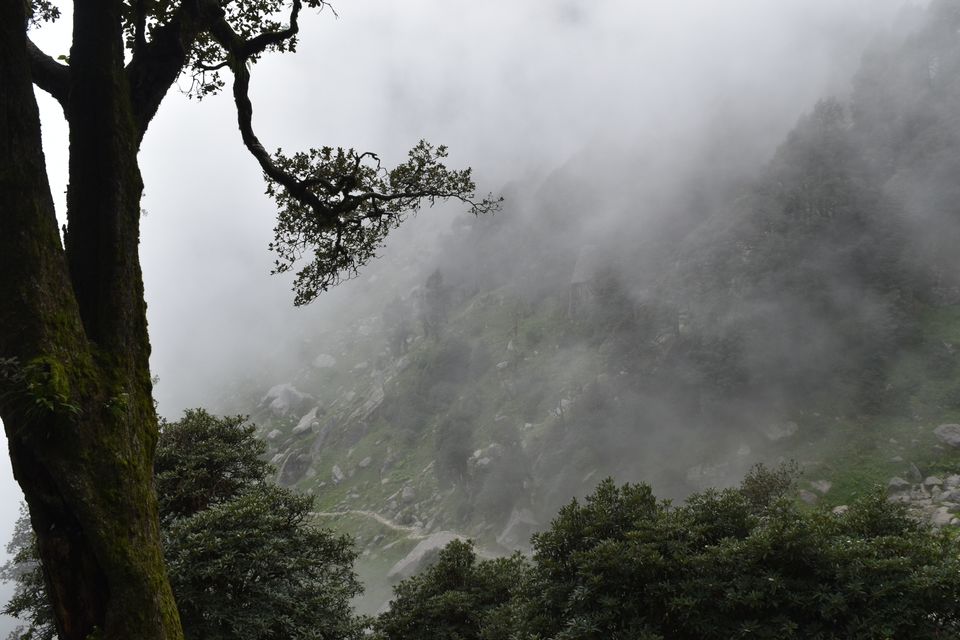 it took us around 4 hours to trek till top. When we reached at the top ,rain stopped but clouds were still there and from a corner of a cloud sun raise were touching the top of a mountain.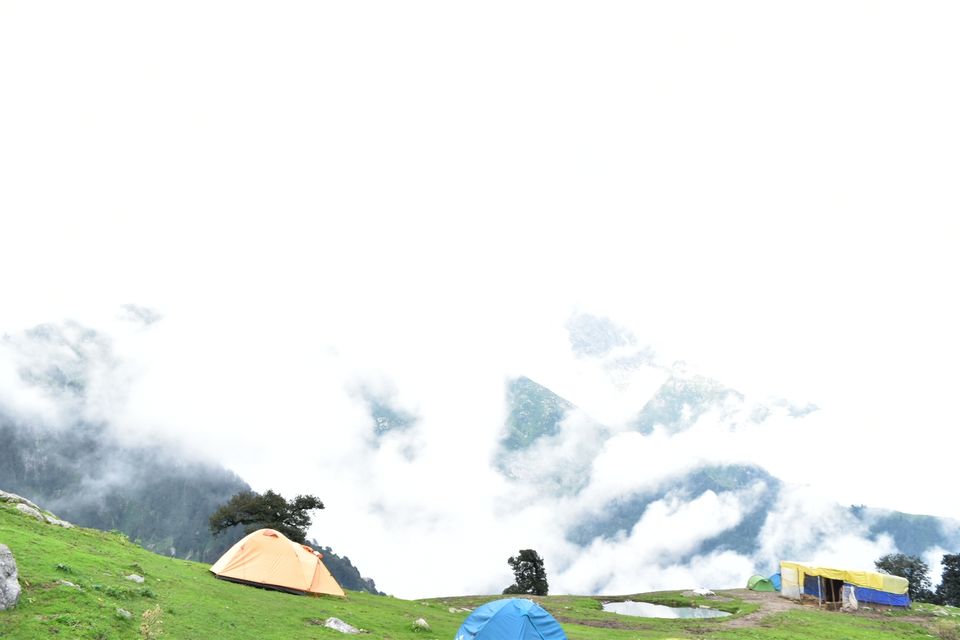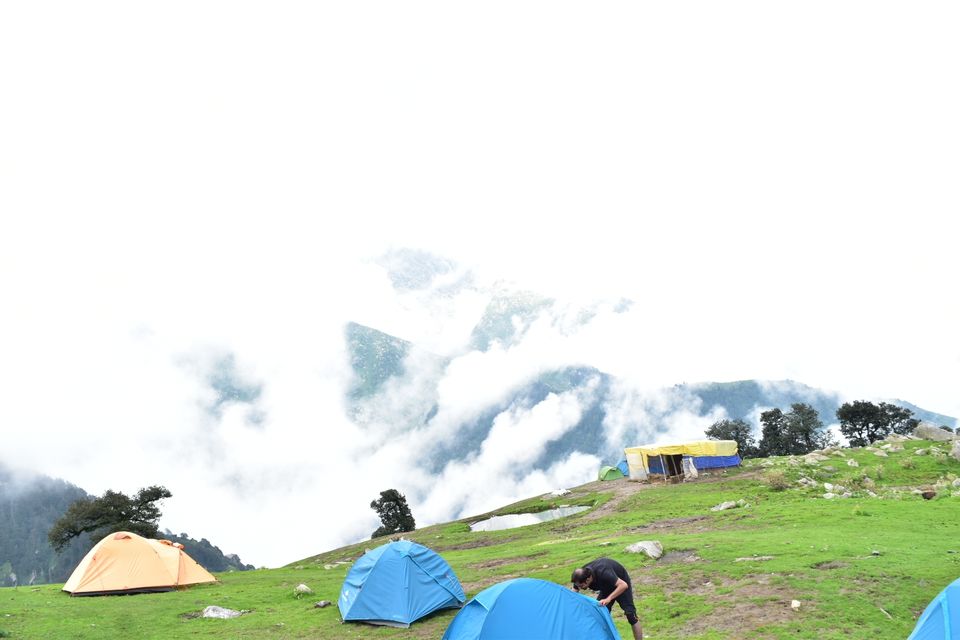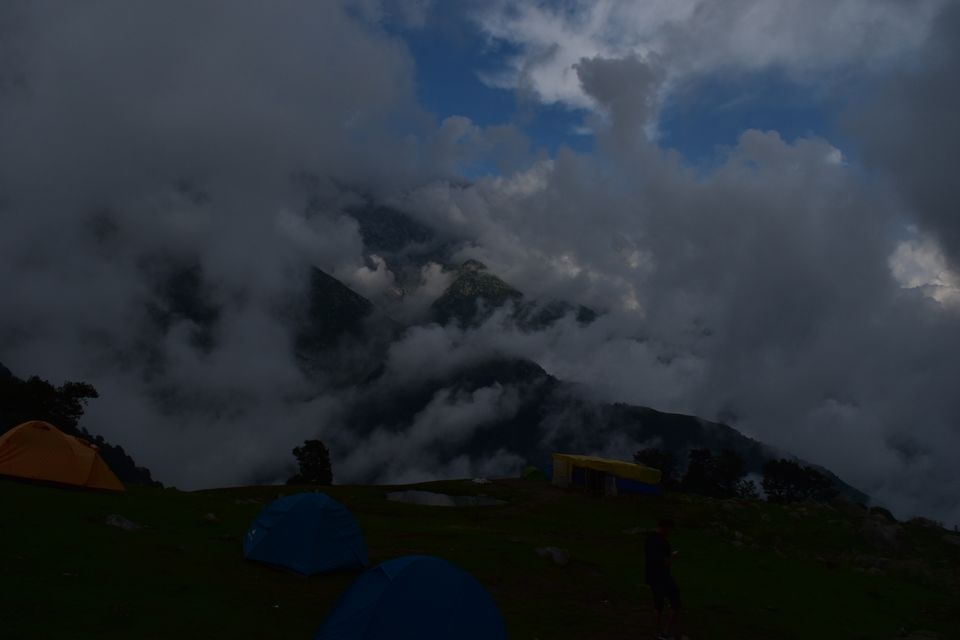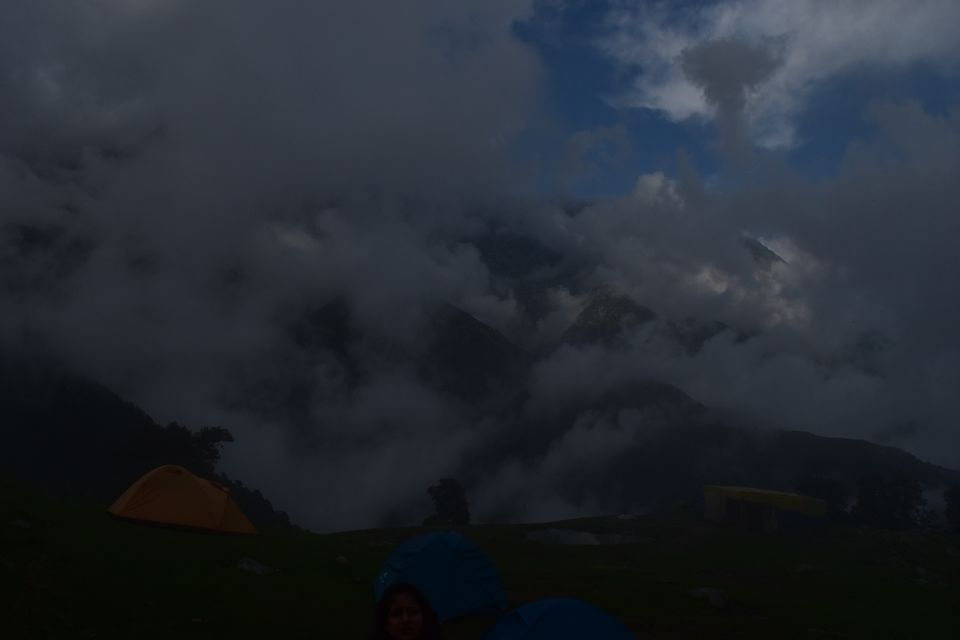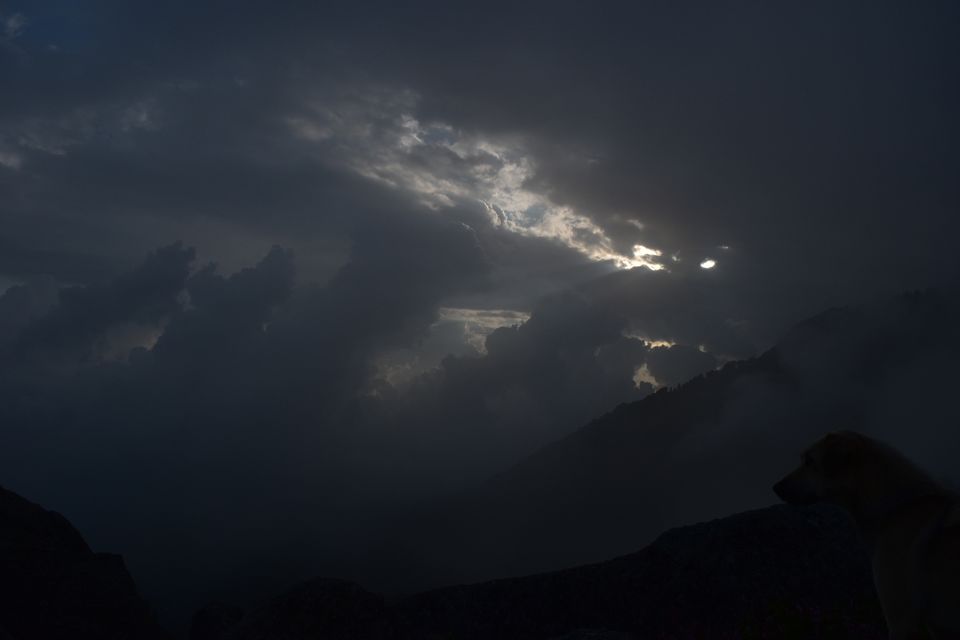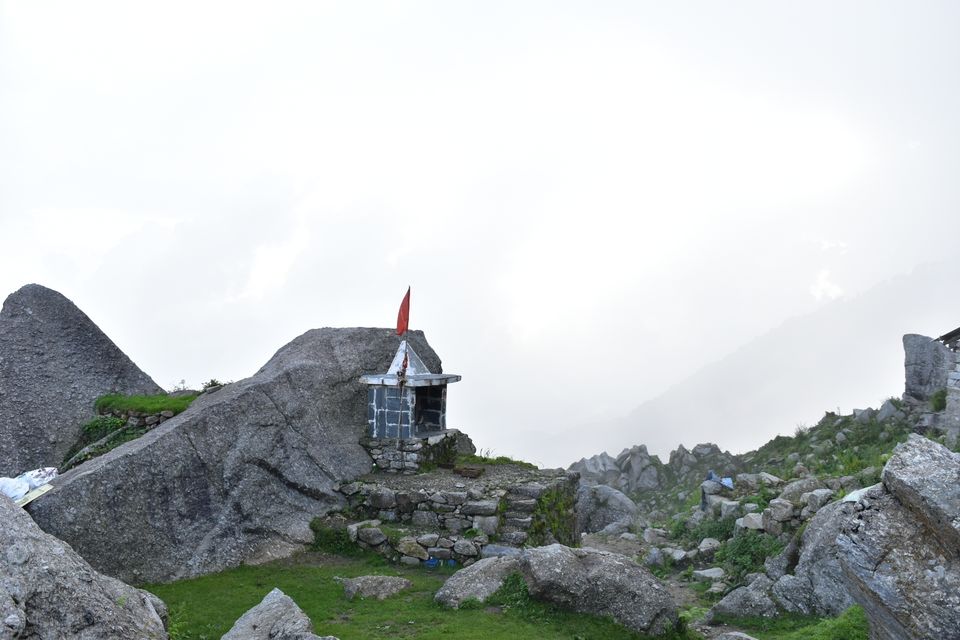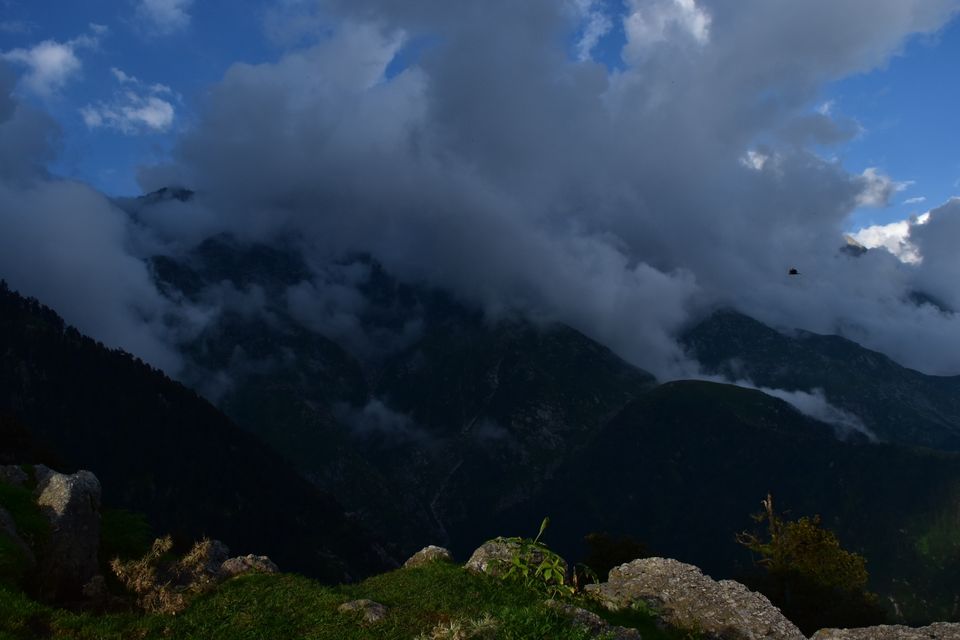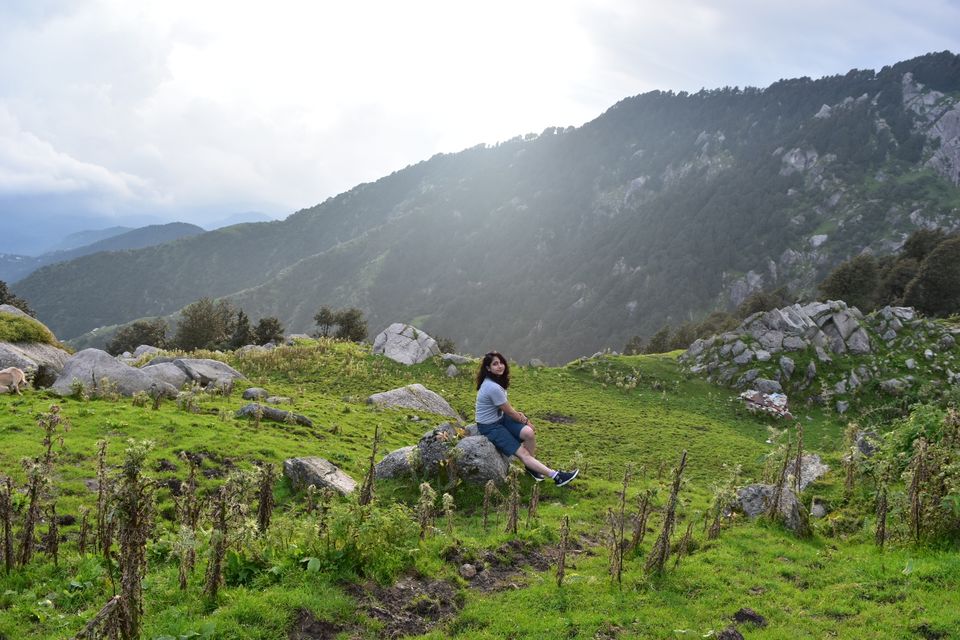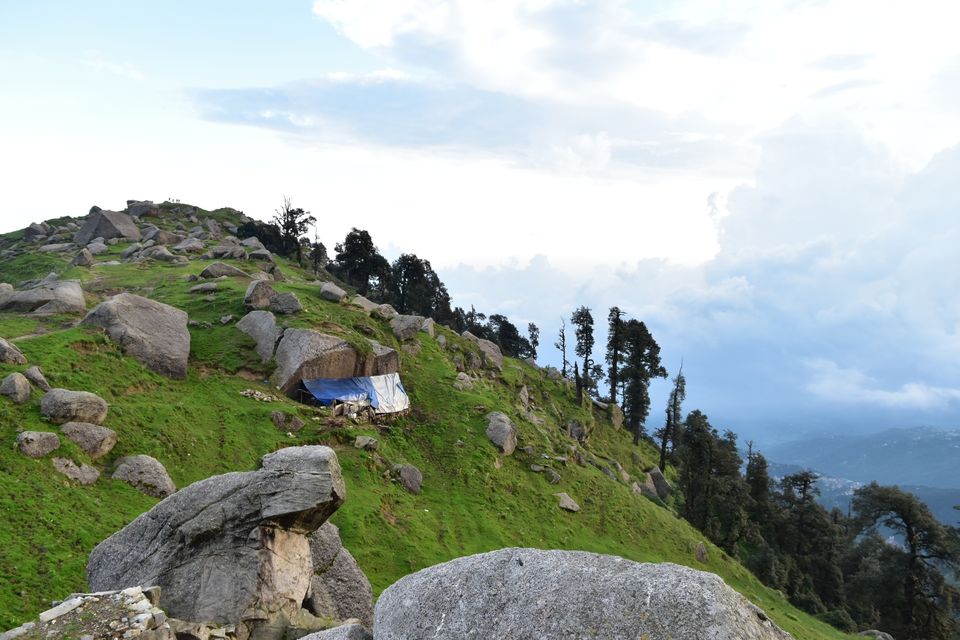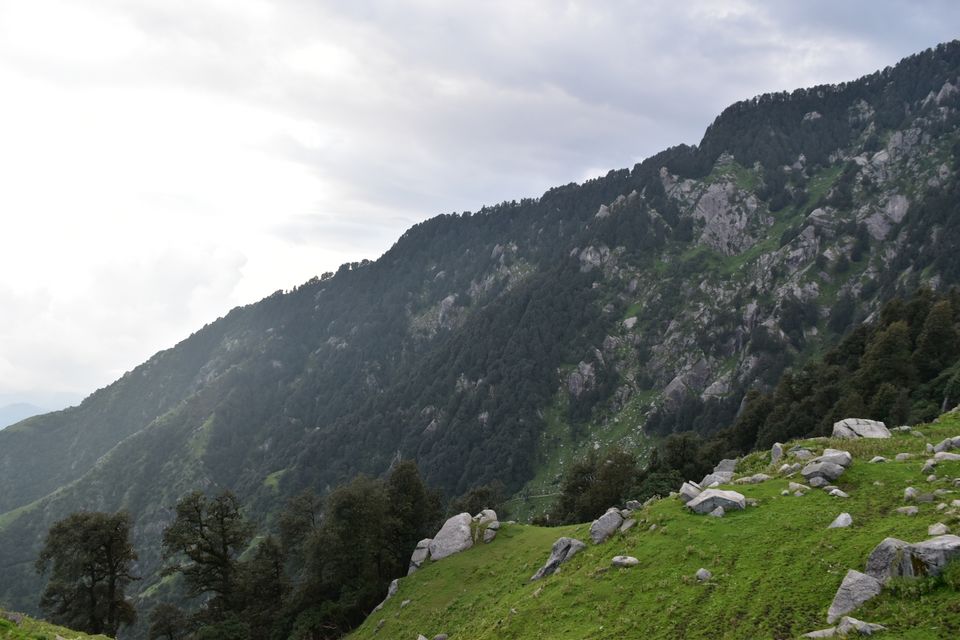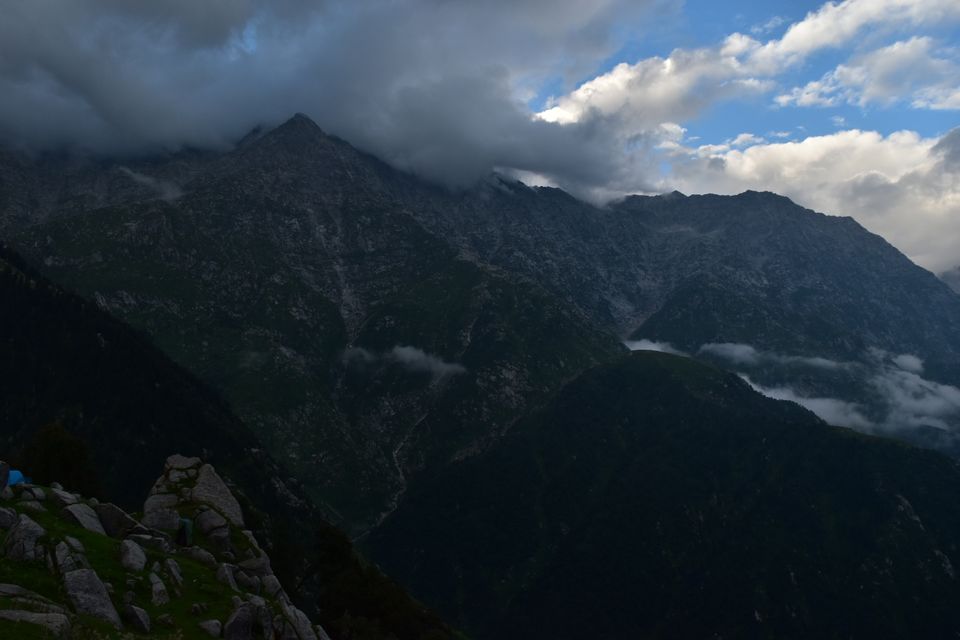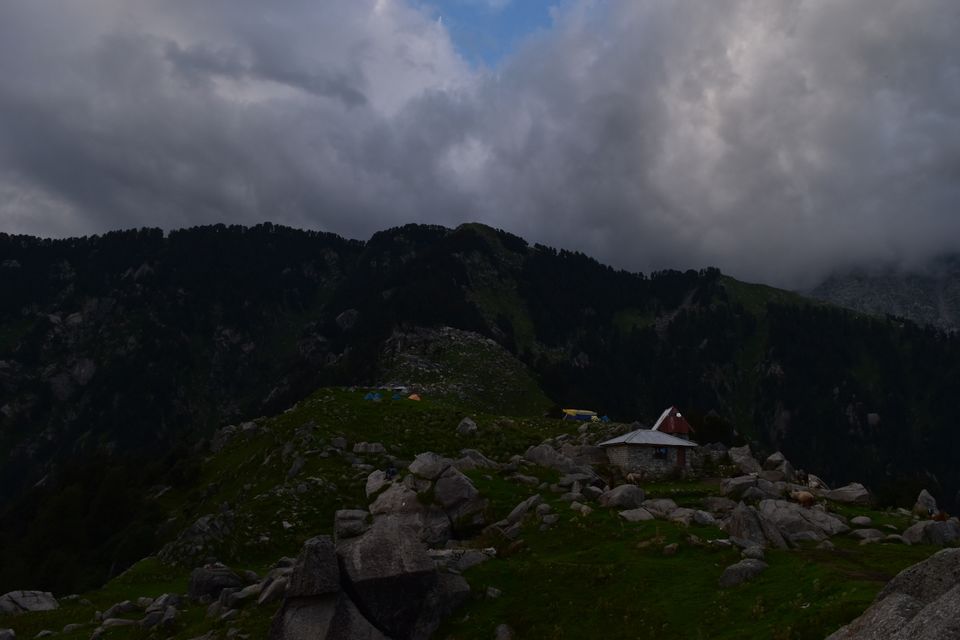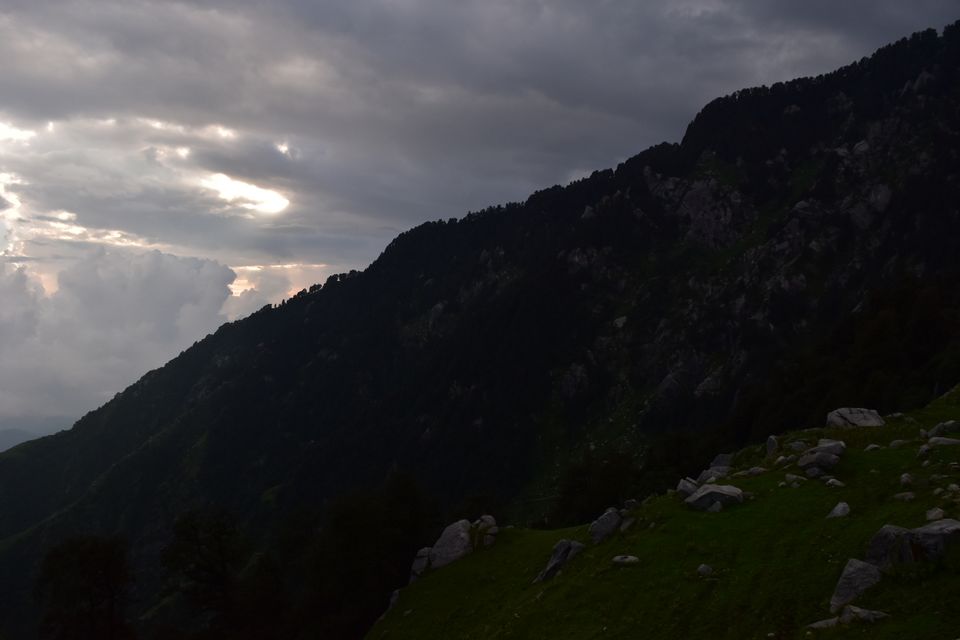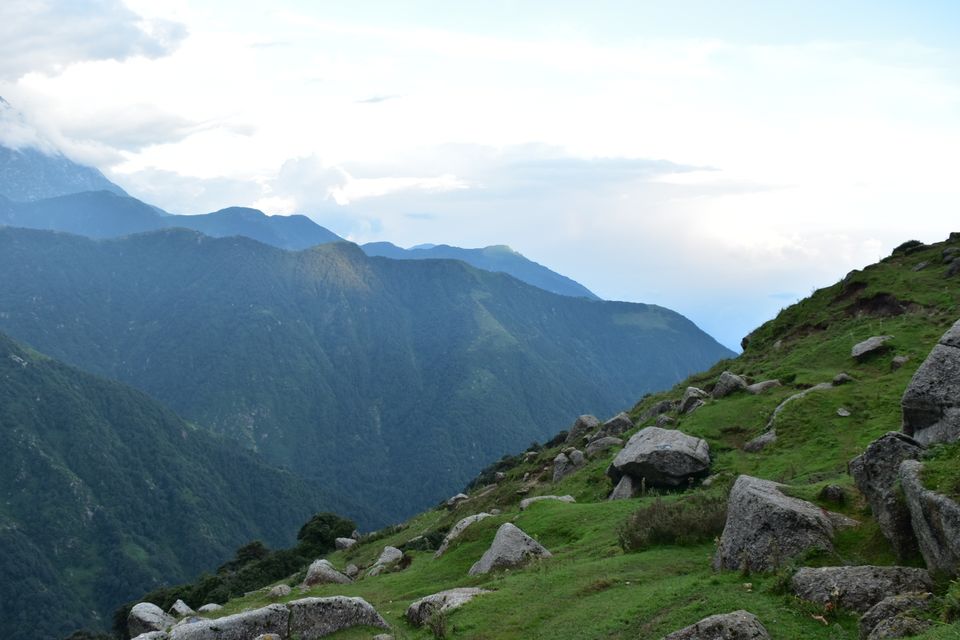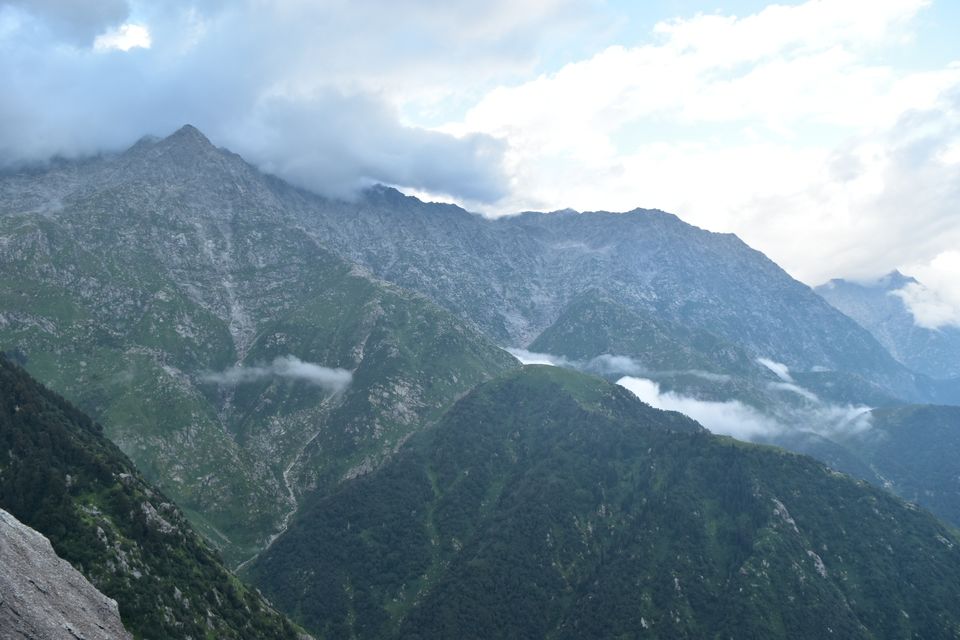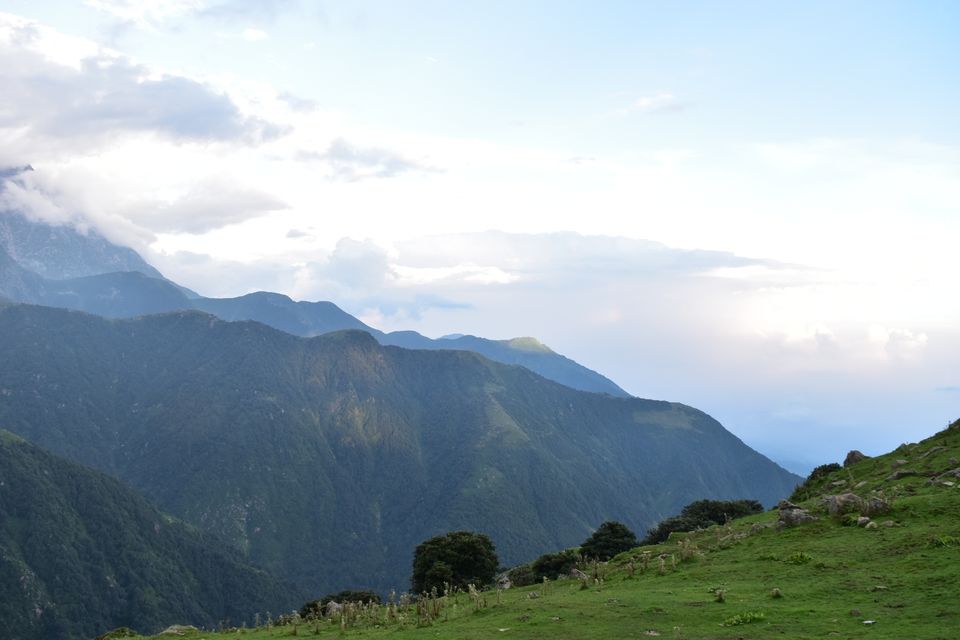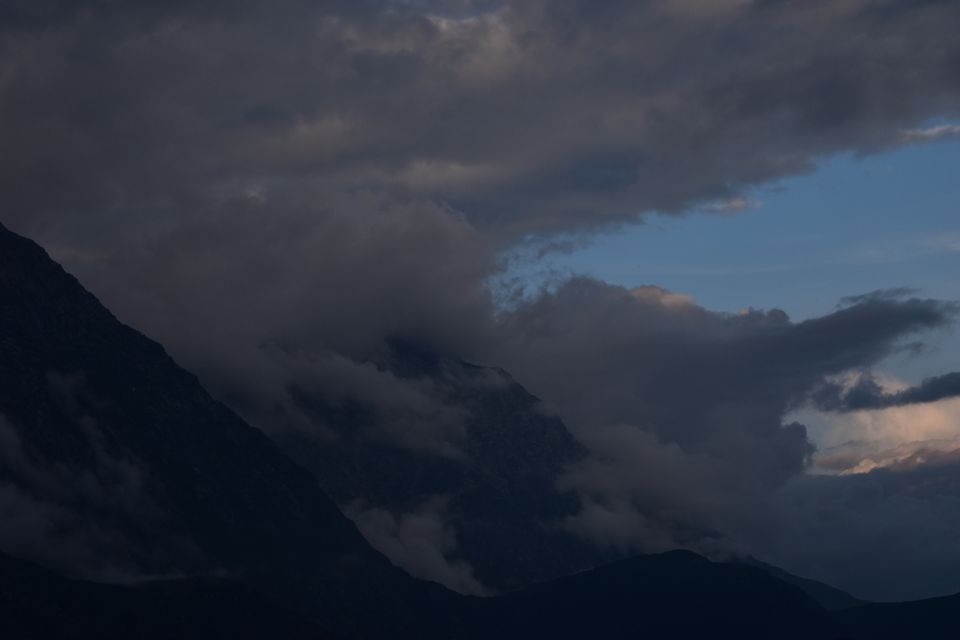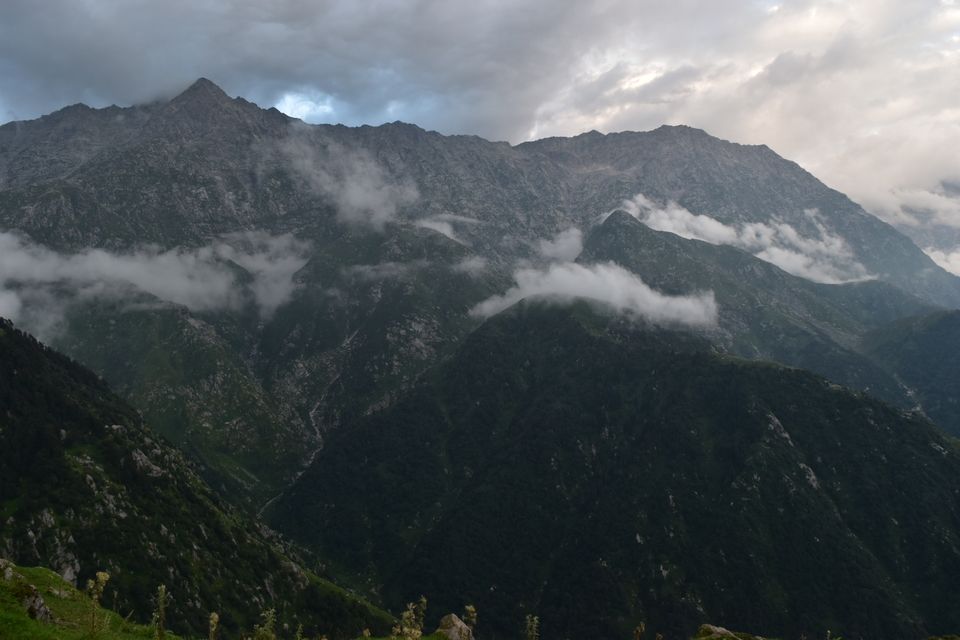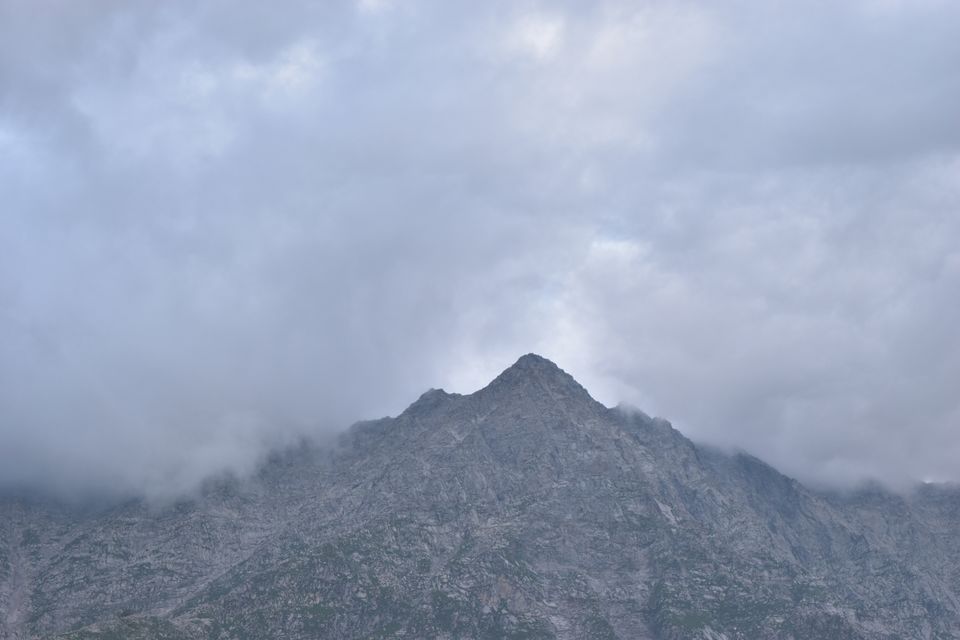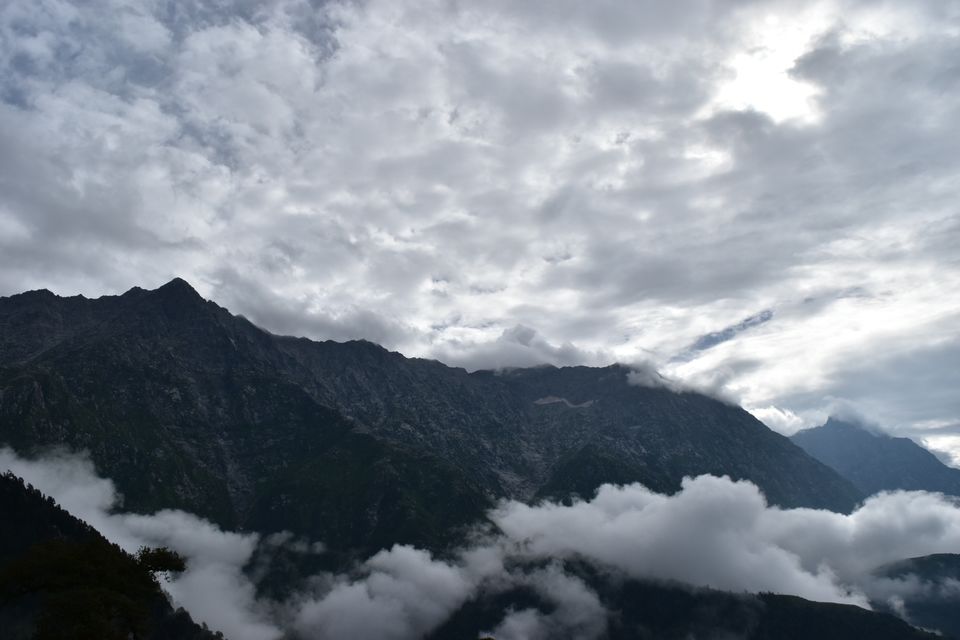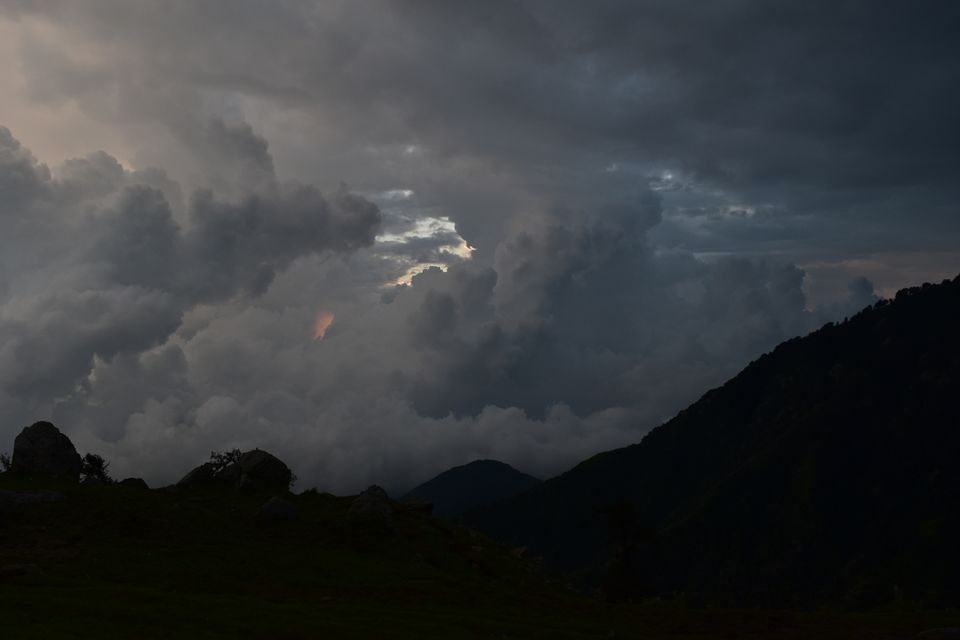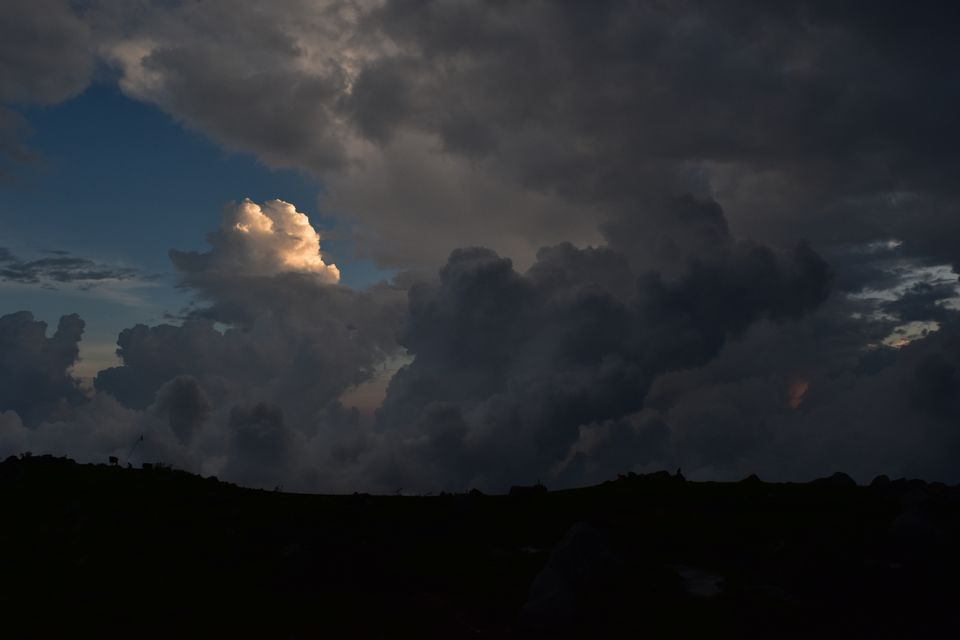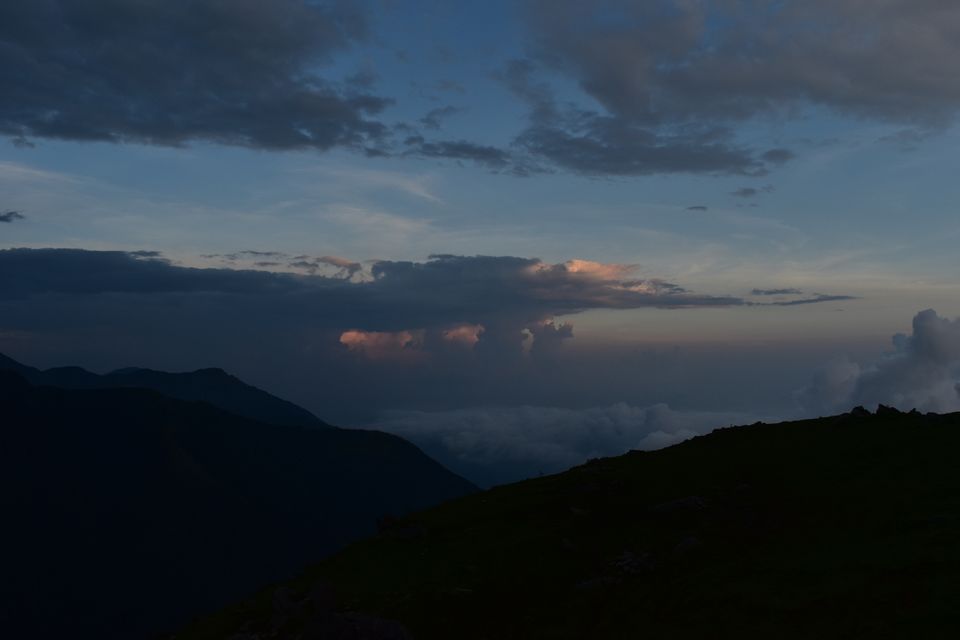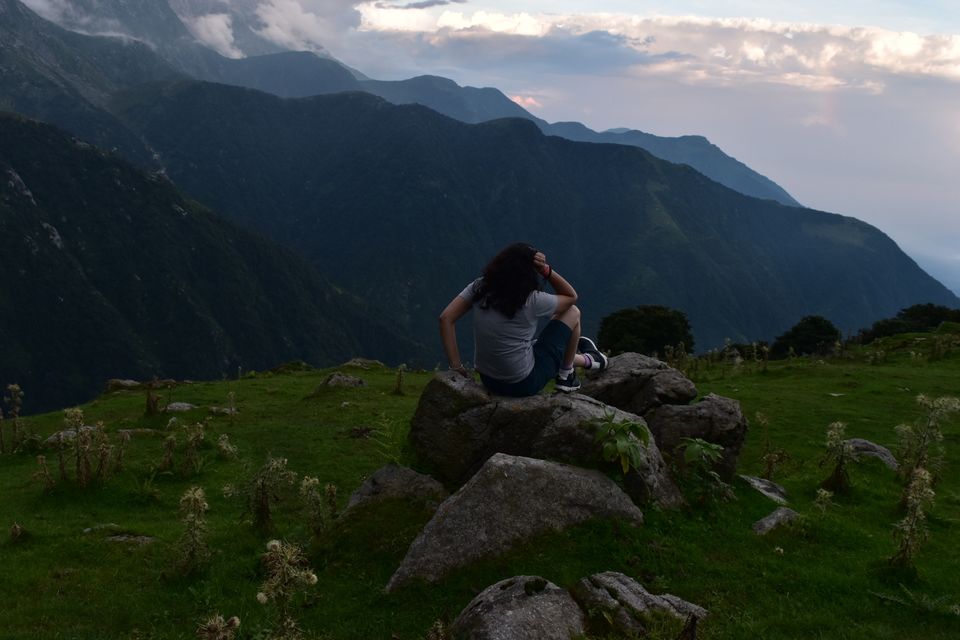 we had our lunch and then explored the top of triund. It was mesmerizing. Fresh air , cold wind and drizzling. We came back to our tents when it started getting dark. Sang songs ,enjoyed , had dinner and went to sleep.
Next morning we woke up by 10 , there are no washrooms so you better find a big rock to do your stuff. It was also an experience to do stuff in open. We had our breakfast and left for macleodganj.  We reached macleodganj at 2 p.m .
Triund is a short trip. 5000/- is the total amount per head for triund.

TRIUND WAS MAGICAL