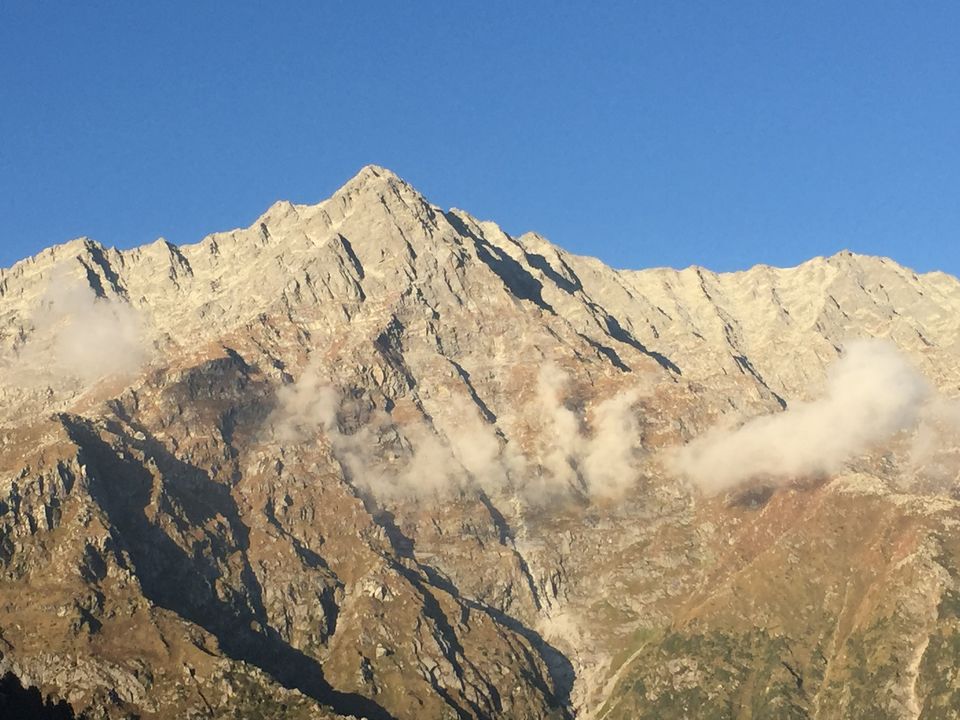 #CoffeewithTripoto
To find the solitude, breaking from the chaos of a city, mountains always cheers us with a sip of adventure and a bit of adrenaline rush in our mind. Triund trek, situated in the laps of Dhauladhar Ranges in Dharamshala, Himachal Pradesh, would give a perfect getaway for your band of friends. To get there, one has to take bus from Delhi to Dharamshala or from Delhi to Pathankot via train and then take a bus to Dharamshala. I would suggest to go via Pathankot as the scenic beauty will mesmerize you all the time and the nature in itself is very beautiful over the route. There are numerous trains from Delhi overnight which will leave you at Pathankot early morning.
We went there in the month of October and it was already very chilled. October to March are the best months for the hike.
Day 1 at Pathankot
As the name is already been in news for various reasons(needless to mention), on reaching there we searched for the buses operating between Pathankot and Dharamshala. I was with my friends so we decided to book a cab since there are many picturesque locations midway the journey that you are compelled to stop and take a sip of tea by the roadside with the river flowing on the other side.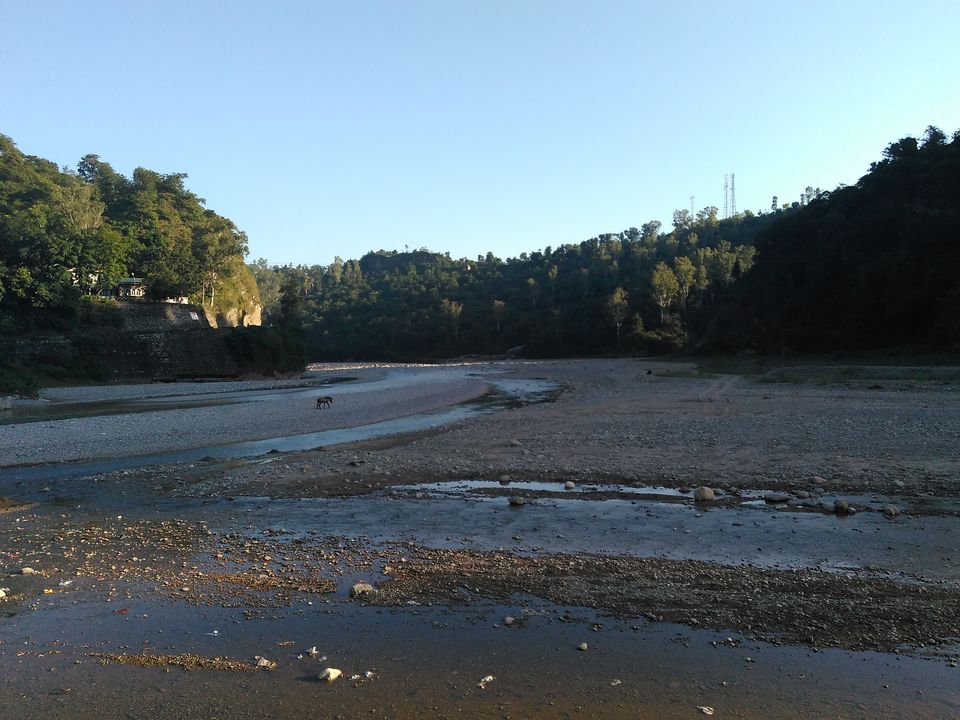 On reaching Dharamshala, either you can visit local market or head to your hotel to relax. I would suggest don't book your hotel online(Trivago is shit) as the price is much higher. instead, reach Dharamshala or you can go to Mcleodganj and search for hotels. At very nominal price you can find one and yes they are ready to bargain if you have some skills. I stayed in BhagsuNag just 1 km far from Mcleodganj main square.
Nights are usually fun since cafes are and restaurants are at full peak and fellow tourists from different countries will give your more chills. If you like something trippy(if you know what I mean) with a sip of alcohol, Welcome cafe in the uphills is the spot. Be there at the cafe since they hardly allow any Indian after 7pm. We were lucky enough to get into the cafe and my god, the night was amazing with loads of people dancing and enjoying the moments. There was hardly any Indian sitting in the cafe. Mostly were from Israel as we were sitting next to some.
Day 2 - Triund Trek
We got up in the morning and after the breakfast, we went for the trek. Alert!!! Before commencing, have enough water, some crocin tablets that will save you if you have any altitude problem or dizziness at heights. Total trek is of 9-10 kms, but up to 2-3kms taxi or traveller can go to save time and save some of your energy. We started our trek at 12 in the noon. I would recommend to reach the peak before sunset since there are no lights on the trek and sunset looks amazingly beautiful from there.Also, there isn't any network available on the uphill. Along with us many people usually aged from 20-25 were going to the uphill. There are shops midway on the trek for water, Maggie and some refreshments. People on the trail were full of enthusiasm going uphill, meeting fellow tourists, hearing there stories and adventures made our journey much more adventurous.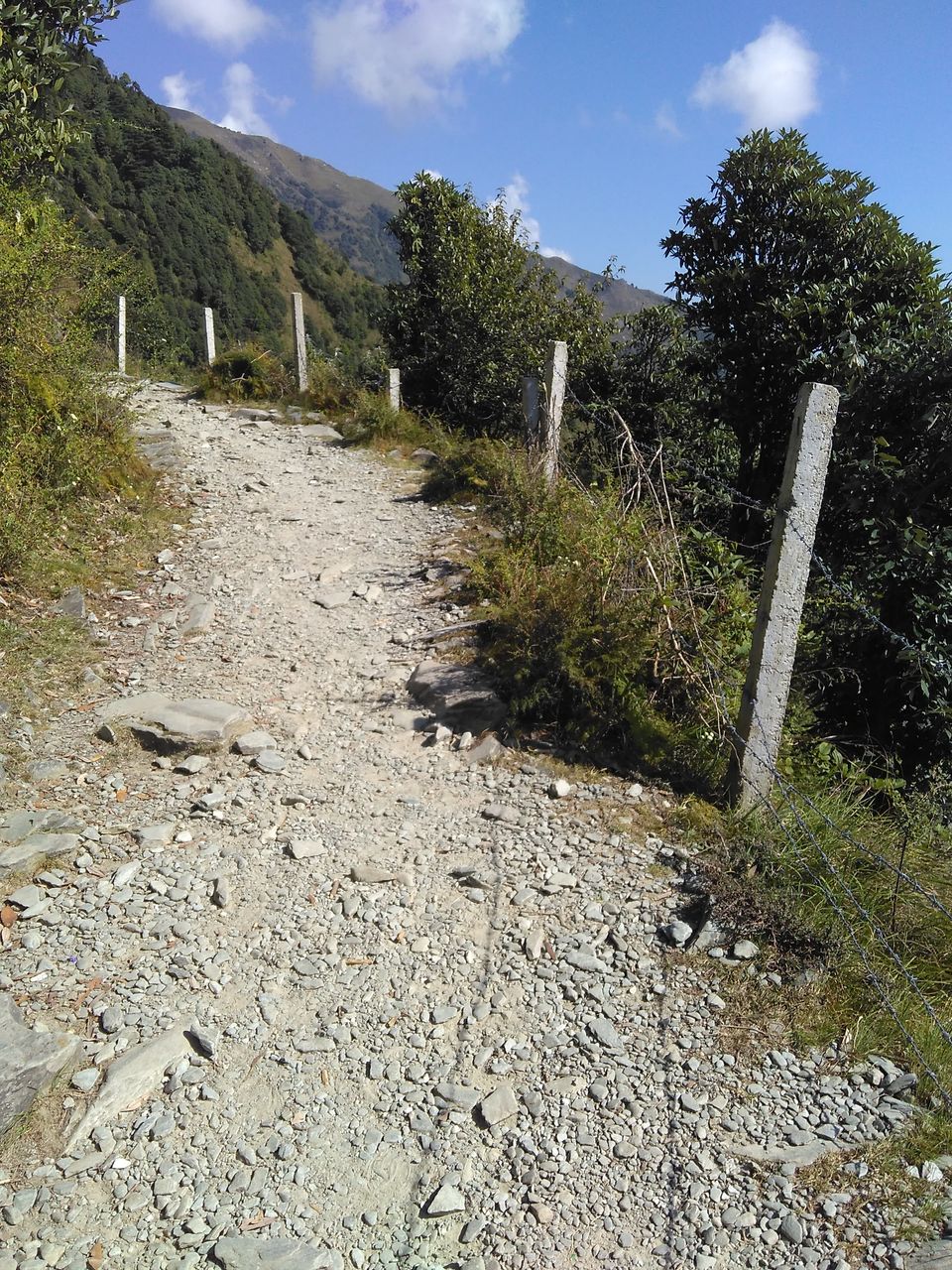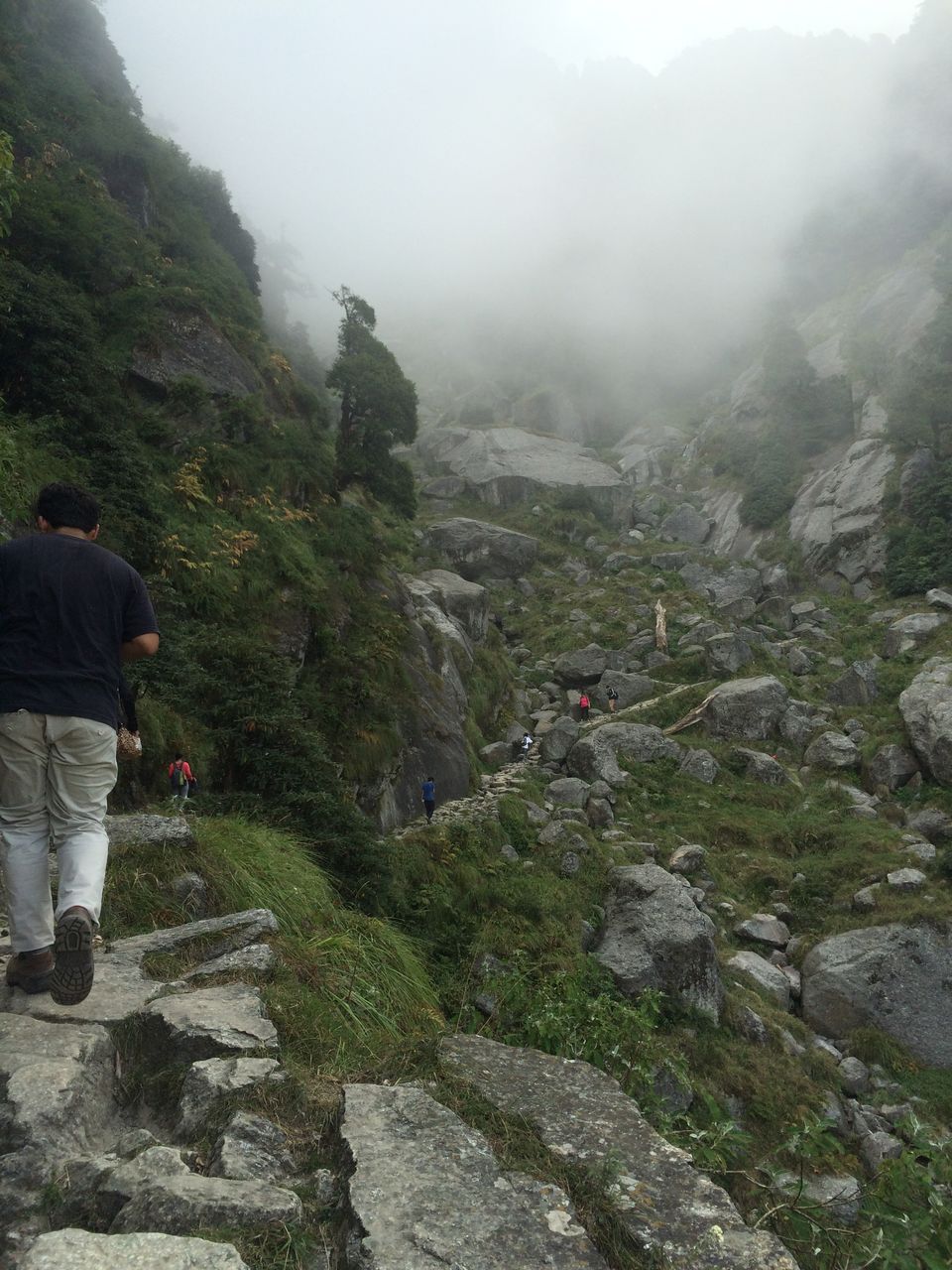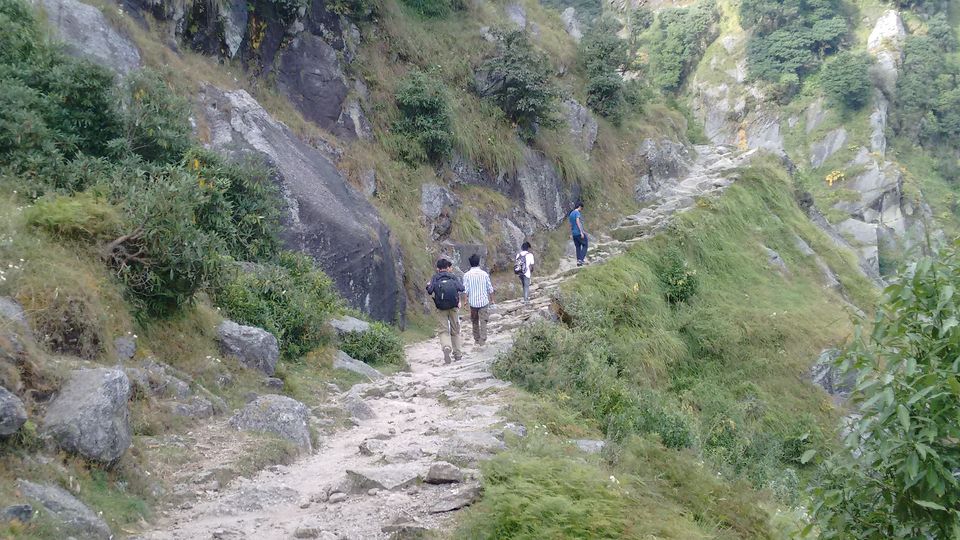 Halfway to the trek is easy. After Midway point, trek is little difficult as there steep rocks to cross. Somehow in the sync with fellow people, we reached the peak at around 5 pm in the evening. Reaching there and watching the sunset is all you need to re-energize for the night to come with more camping and starry nights to watch for hours. For the night, food is available over the uphill with not many options.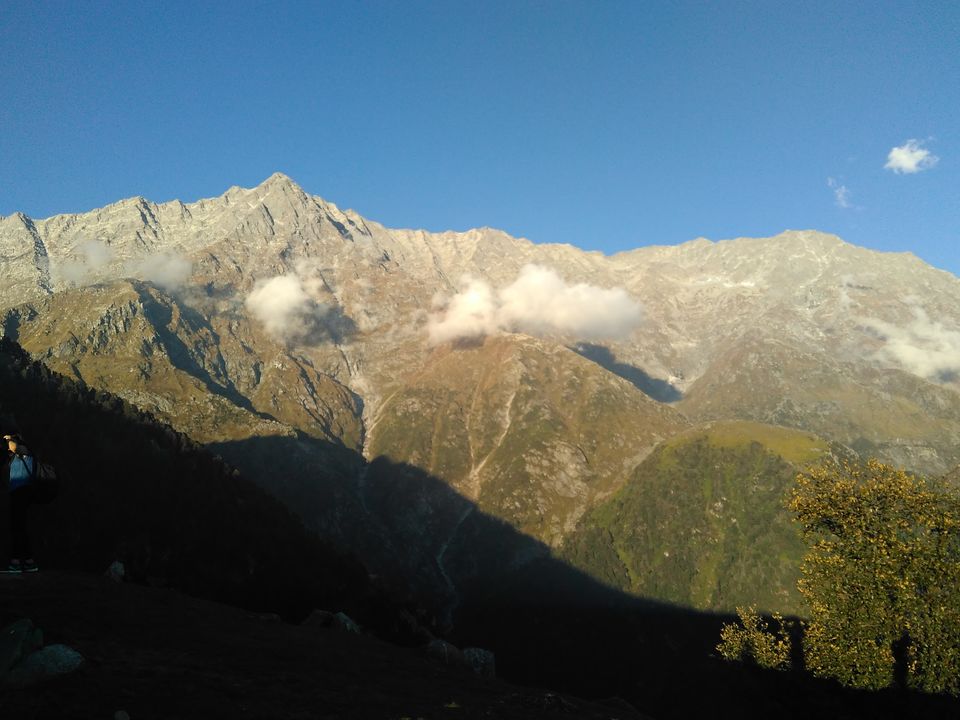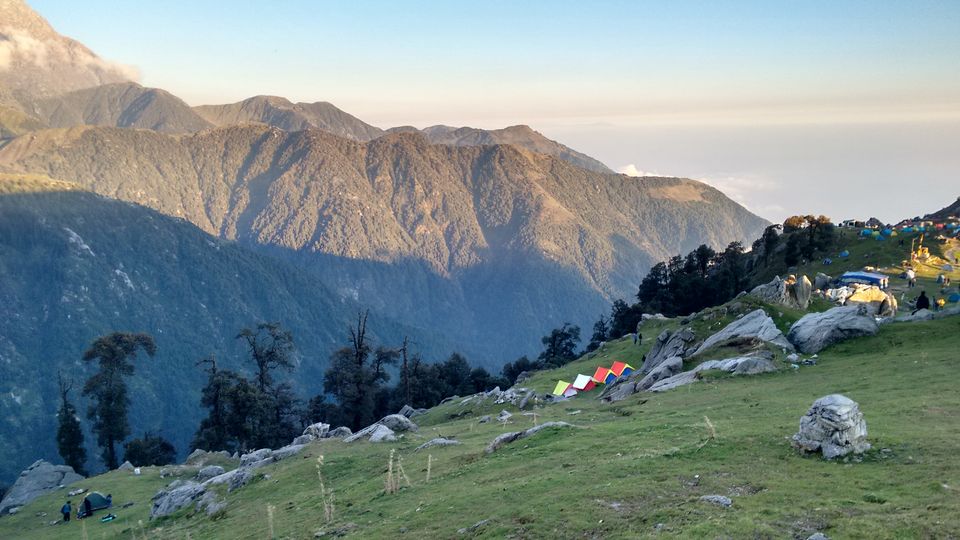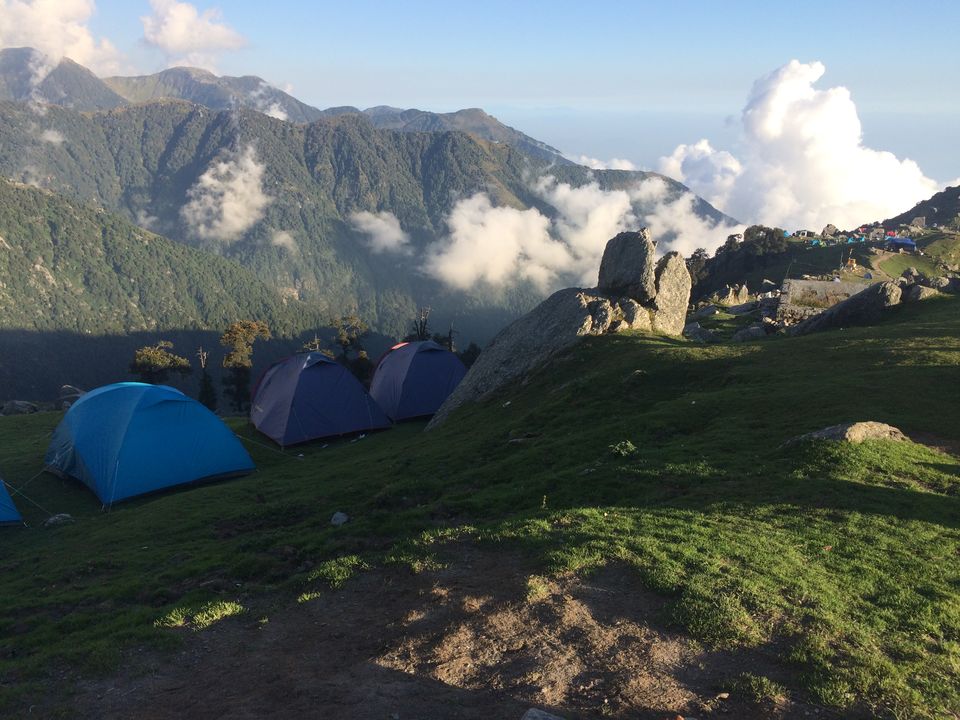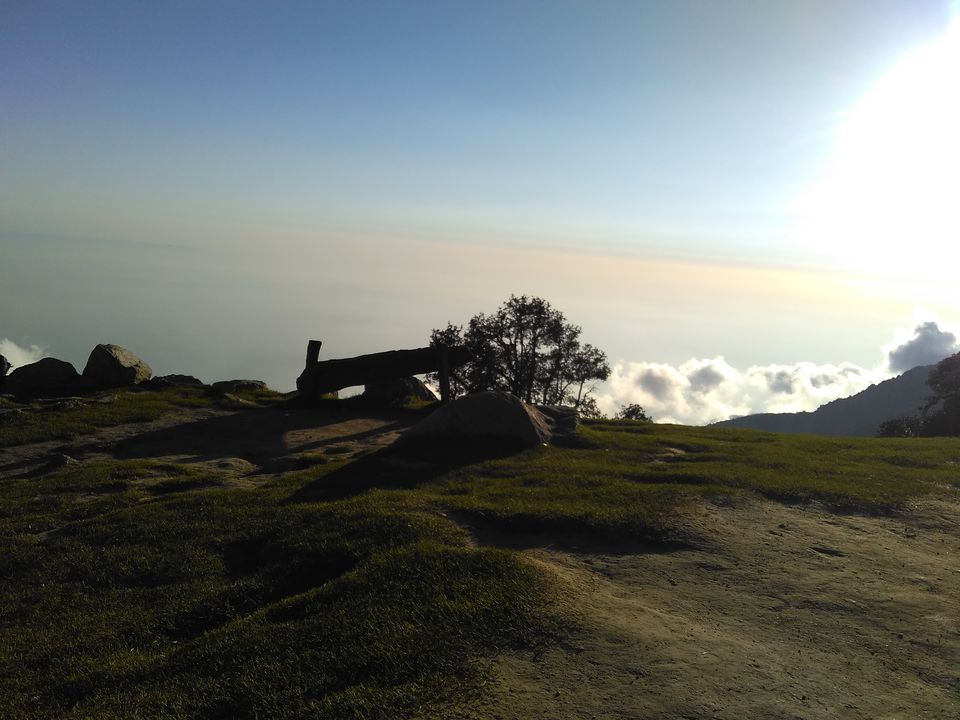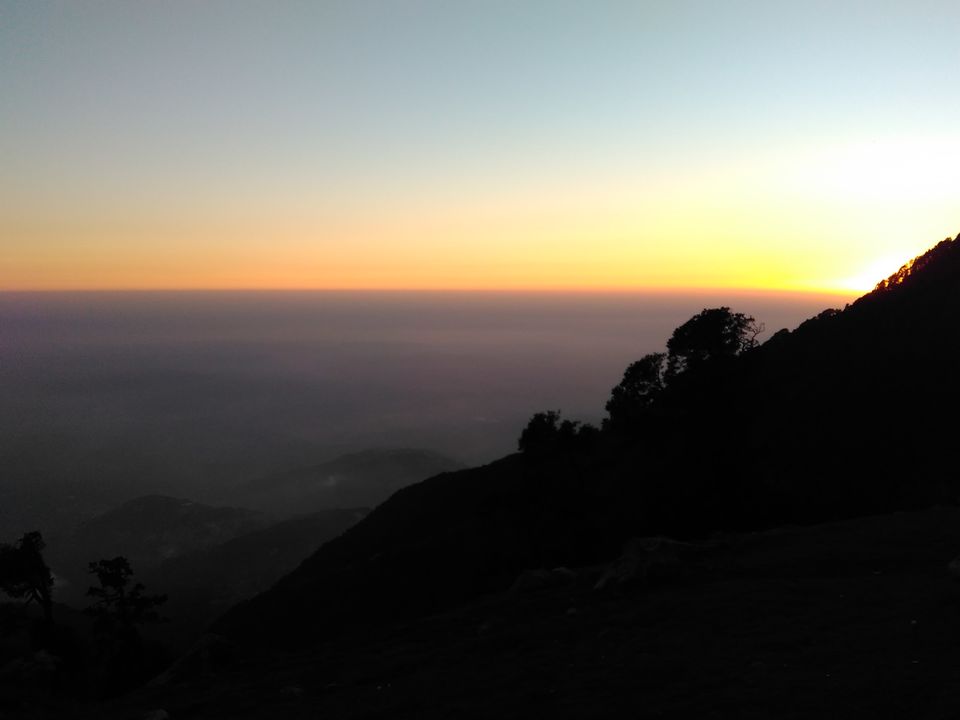 Since nights are very cozy and cold, Old Monk was our Savior and can save your ass from being cold. Tents are available at very nominal rate but its better if you carry one with yourself to avoid any hassle.
Day 3 at Mcleodganj
Next morning we left for McLeodganj in the morning. We went to Dalai Lama monastery and some other temples. One more attraction is Bhagsu Falls. If you get a chance, you may take a bath in falls. For the rest of the day we roamed around the local markets and tasting local food. I would recommend to go around local markets as they have old antiques and hand made crafts and art crafts.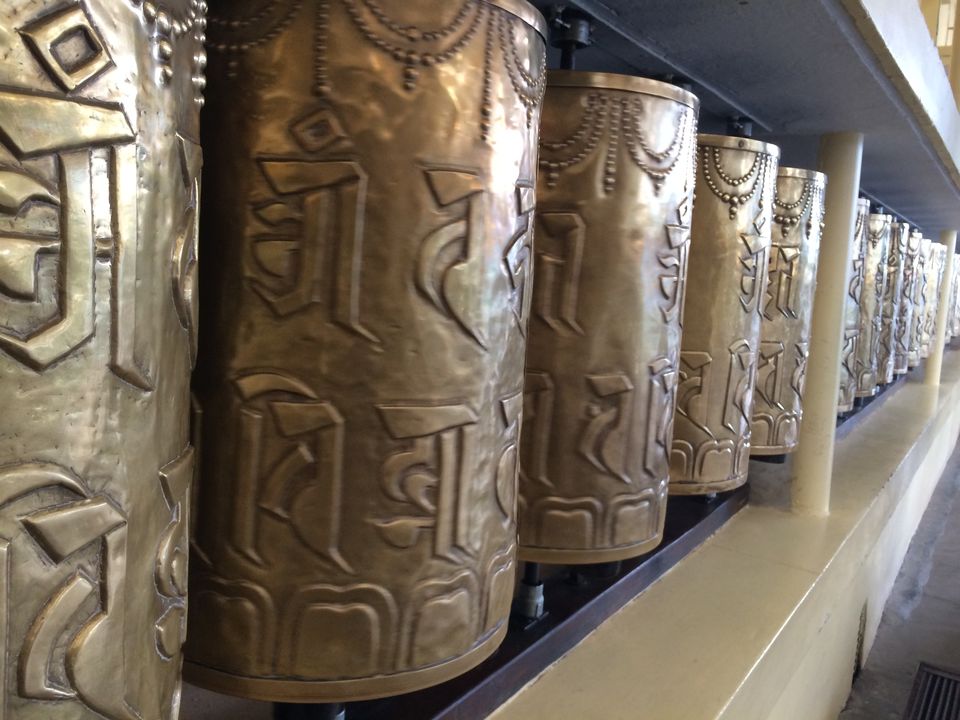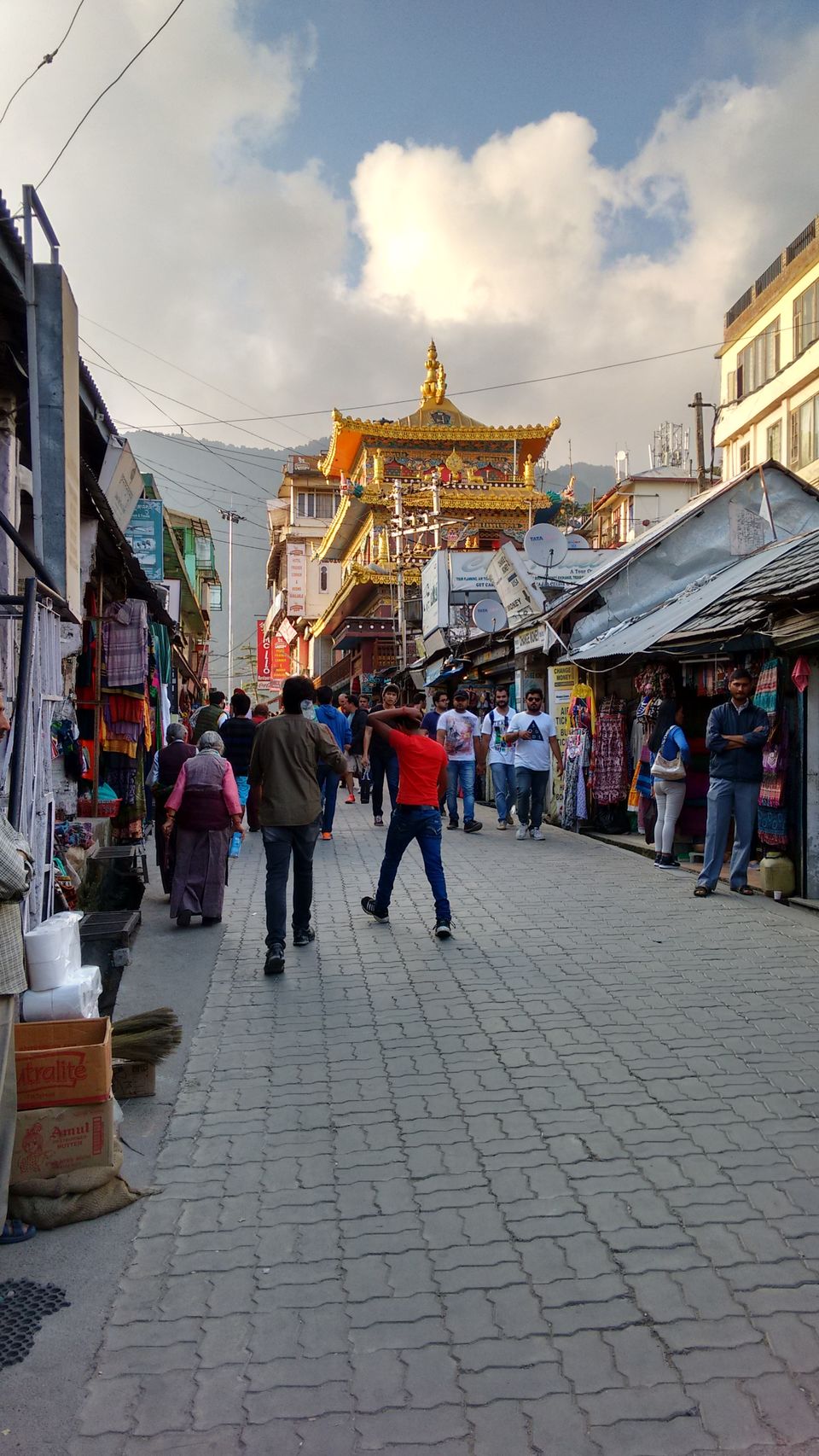 On the next day we left for Delhi via Chandigarh. Taxi and Buses are easily available from Mcleodganj as well as from Dharamshala.
Do not let yourself keep you away from the hills; and experience the soothing lullaby of nature!
Happy reading!