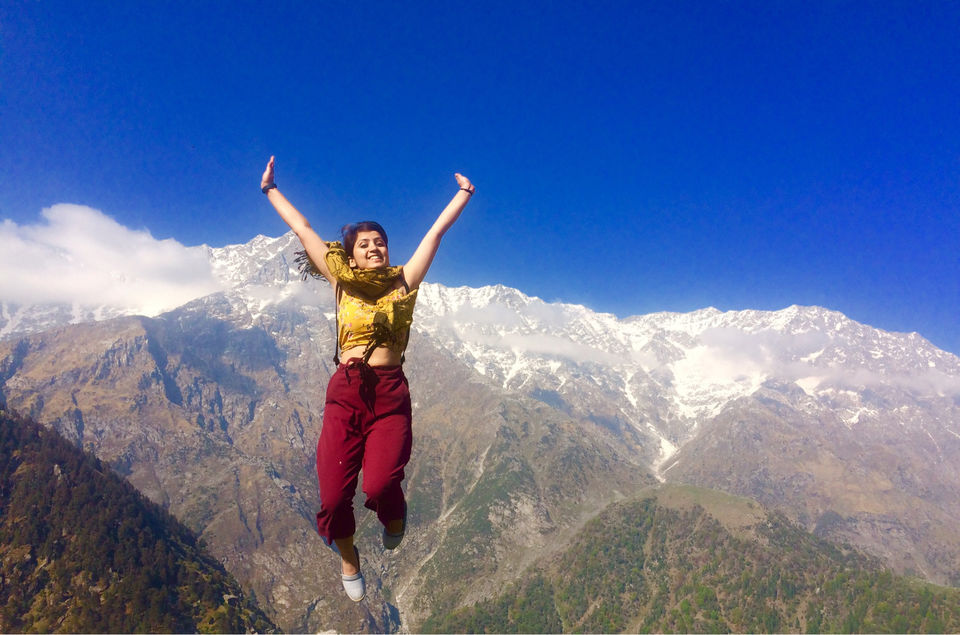 It is a serene & attractive destination nestled in the lap of Dhauladhar Range, It offers jaw-dropping view of the snow covered Dhauladhar Range on one side & charismatic Kangra Valley on other side.
It attracts tourists every year from all over the world. It is a moderate trek and can be easily done by almost all age groups.
The amazing panoramic views from the top at different times of day highlights the beauty of Triund.
"Chasing angels or fleeing demons go to mountains " - Jeffery Rasley
Triund is also a gateway to reach & cross the beautiful and a bit tougher trek to the mountains called Inderahara Pass.
Best Time to Visit
Accessible throughout the year, except Jan & Feb, due to heavy snow fall. The best time to visit is from March to June.
How to Reach
Nearest Airport: Gaggal (13 Kms from Dharamshala)
Nearest Railway Station: Pathankot (185 Kms from Dharamshala)
Buses: Direct Volvo or ordinary bus service between Delhi & Dharamshala
Trek Details
Total Trek Distance : 9 Kms from McLeod Ganj, (4-5 hrs )
Difficulty Level: Easy
Starting & Ending Point: McLeod Ganj
The Trek for Triund starts from McLeod Ganj near Dharamshala. McLeod Ganj is said to be the place where Dalai Lama stayed in exile when he came from Tibet to India. It is also known as "Little Lhasa or 'Dhasa' " because of its large population of Tibetans.
The place features the energetic & unmistakable Tibetan culture. One will be fascinated to see the splendid Monasteries, Prayer Wheels, Flags & Lamas.
How I Got to the Triund Top
The Itinerary
McLeod Ganj to Triund: ( 2875 m elevation / 9 kms Trek / 4-5 hrs )
We started around 11 AM, a bit late than planned. We planned to stay at the Top for whole night. One can complete the trek in one day. Though, it is recommended to camp at Triund (cost around INR 600-900 including dinner + Breakfast), there is guest house available too. It is run by the Forest Department & can be booked there directly or at McLeod Ganj.
The 9 Kms trails from Dharamkot takes you through Galu Devi Temple, which goes through a beautiful mixed forest of Oak, Deodar and Rhododendron.
It is fairly easy for 1st 7-8 Kms but last one Km may require a bit efforts. The last one km is popularly known as "22 curves" as it has 22 tiring curves before you finally reach the top.
You will find many food points on the way. We reach the top around 4 pm and got the chance to enjoyed the sunset and the serene around. Night camping at Triund Top is one of the best experiences one can have. Day ends under the sky full of starts and with Dhauladhar peak shining in the moonlight.
Pro Tip: There is no water supply at the Triund top. Please carry your own bottles. Also, there are no toilets, so prepare accordingly.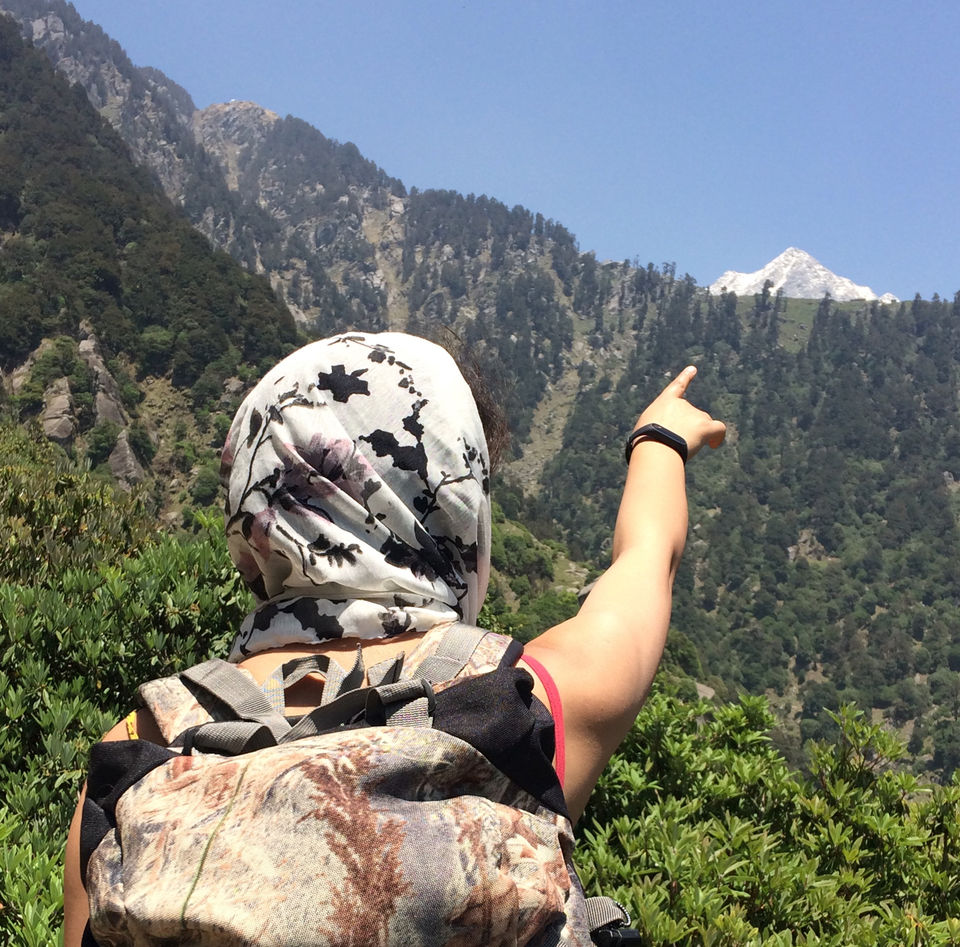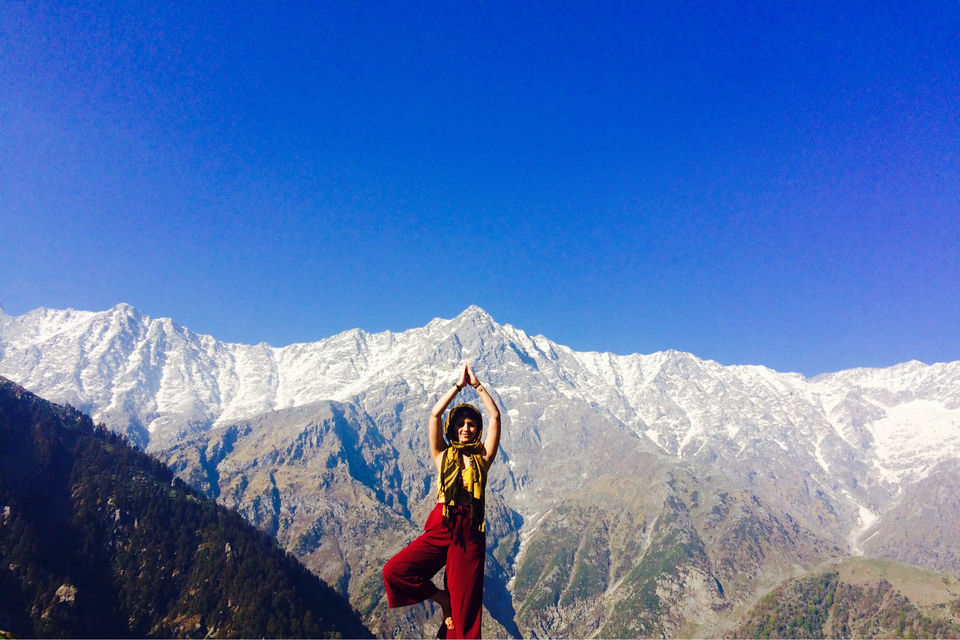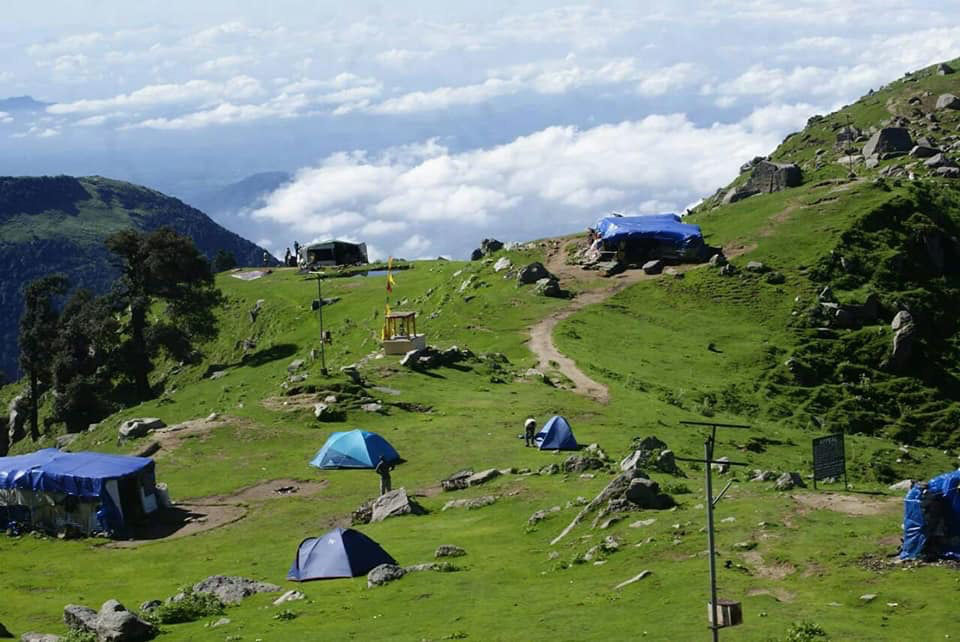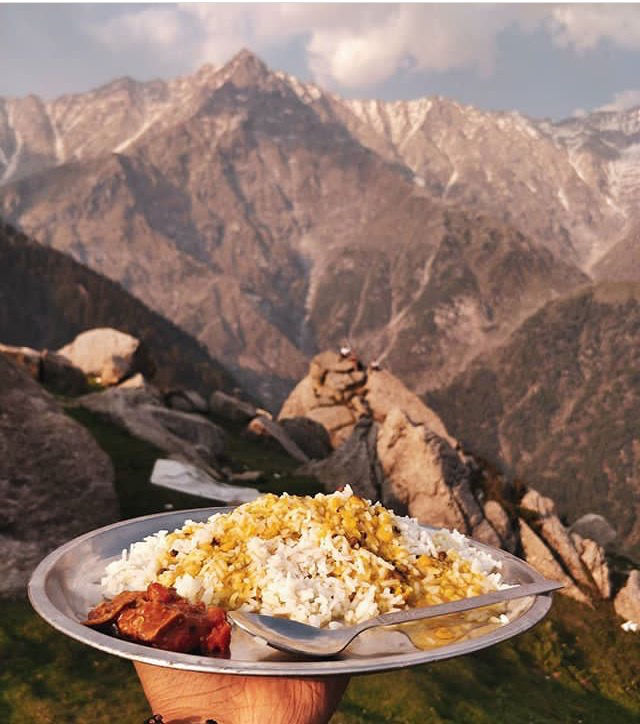 Triund to Mcleodganj: We started our day early in the morning. It took us 3-4 hrs to reach back to McLeod Ganj. We booked a Hotel there which cost us INR 1800 per room (2 beds).
Then after resting for 2-3 hrs, we started our day by exploring the McLeod Ganj area.
Things to do in McLeod Ganj:
1) Shopping is the one of the best thing to do in McLeod Ganj. Shop for popular Tibetan accessories, clothes, prayer wheels, flags & jewelry.
2) McLeod Ganj is nestled in narrow streets & hilltops, a place bustling with cafes & restaurants that offer savory delights to travelers.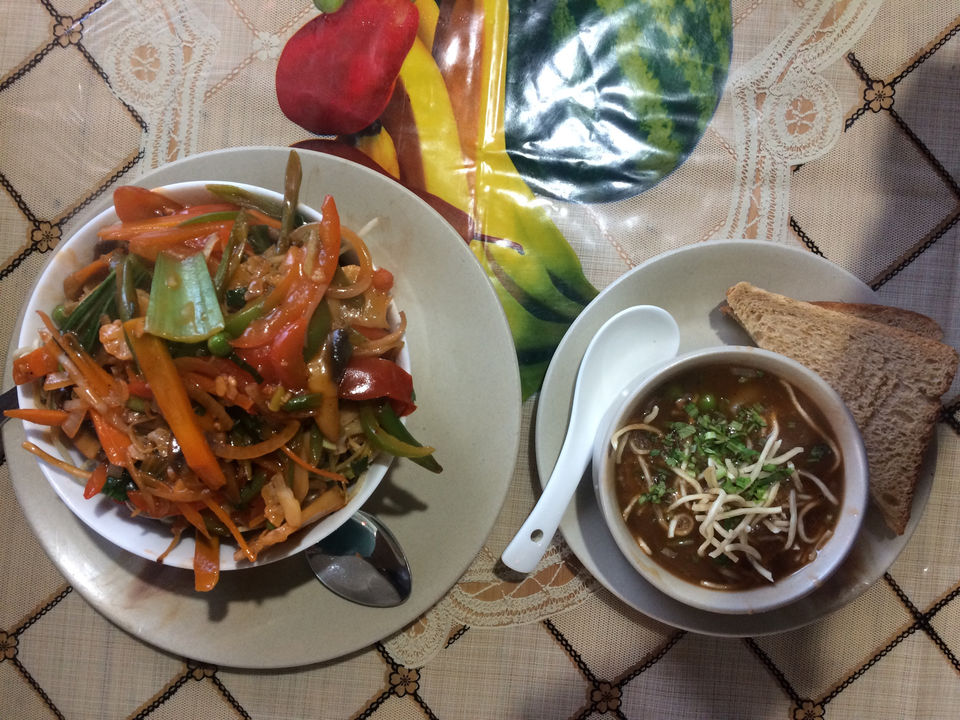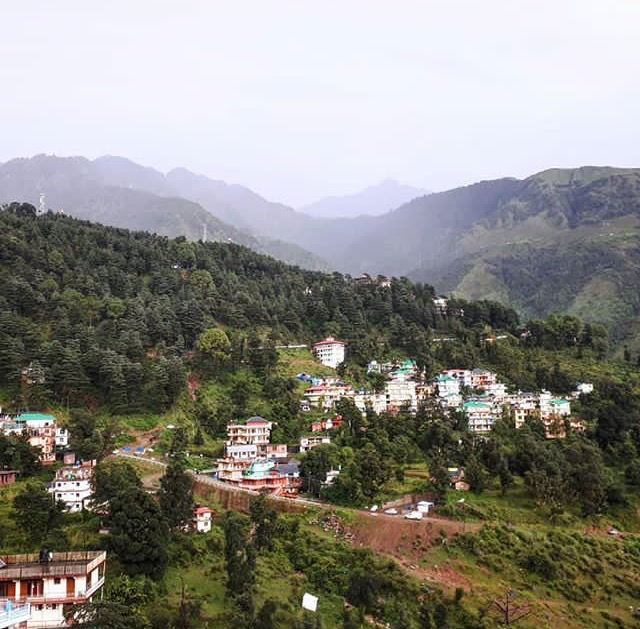 Places to Visit when in McLeod Ganj:
1) Bhagsu Falls
2) Nangyal Monastery
3) Bhagsumath Temple
4) Dharamkot
5) Dal Lake
6) Church of St. Johns
7) Tibetan Museum
8) Kareri Lake Trek
9) Triund Trek
10) Galu devi temple
"Each place that you encounter will seem to transport you way back to time. The quaint places are set amidst beautiful vistas & feels as if it is a piece of heaven"
McLeod Ganj to Bir : (70 km distance/ 2 hrs journey)
You can hire a taxi which will cost you around INR 2400 or travel by Bus. Although bus is cheaper, availability is scarce between McLeod Ganj to Bir.
Bir is a village located in the west of Joginder Nagar Valley in the state of Himachal Pradesh. It is also referred as " Paragliding Capital of India". Bir is also a noted center for ecotourism, spiritual studies and meditation. While Billing is takeoff site for paragliding and Bir for landing, collectively known as "Bir Billing".
We arrived Bir at around 8 am, after having breakfast, then we went ahead to Billing for paragliding. You can book agency for paragliding at Bir or online. It will cost you around (INR 2000-2500 per person including video). The agency will take you to take off point (Billing) which is 16 Kms from Bir, approx 1 hr journey. One can also have some leisure at Bir and take time to explore Bir Tibetan colony area, and monastery.
You can stay there and explore more or can leave the Bir same day. There is direct bus service between Bir and Delhi.
Pro Tip: The paragliding ride is around 20-25 minutes of awesomeness. Best time for it is during morning hours. So, ensure that you reach there early morning or do a night stay over.