How to reach there????
            There are different routes to reach there. You  can come through by bus, train, flight depending on your interest. I came from Jabalpur to Allahabad through train. Depending on the availability of transport from your location you can choose yours. It took me 8hrs journey to o reach there and make sure that you had reservation otherwise you will face a lot of problems in train. And after reaching the railway station come out of the station and there you can find a general auto to triveni Sangam and he will charge normal. No need to take a separate auto.
Where can we see the mix of three rivers??????
                    Here the name Triveni sangam itself indicates the mix of three rivers. And the three rivers are Ganga,Yamuna and invisible Saraswathi.
                     Here after reaching the the triveni Sangam area in auto there you can see boats in the river.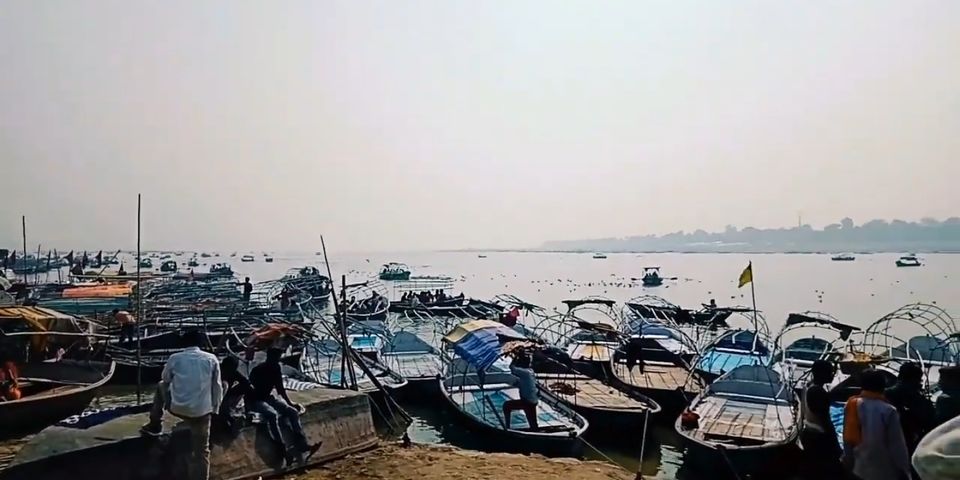 Hey guys welcome  back. Hope you all doing good. Now in this I am gonna tell you about  one of the famous holy place and that is prayag.
Here be aware of the people  because the persons who rides these boats will come near to you and they will tell more money for boating. So if you came single join in any group or you came with  family that's fine. For each person generally they will take 100rs if you have a large group or you will have less number means they will charge 150rs. And after getting into the boat they will take you to a place where you can a big line of boats are floating in middle of river.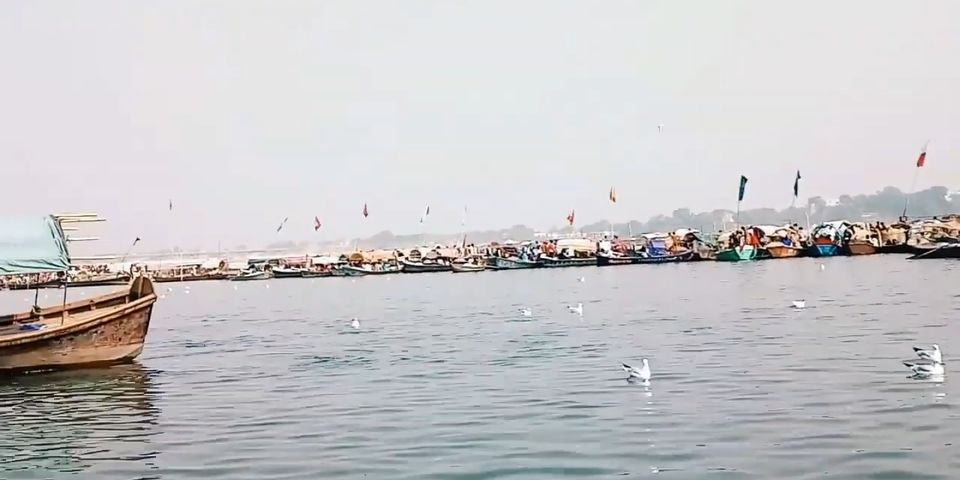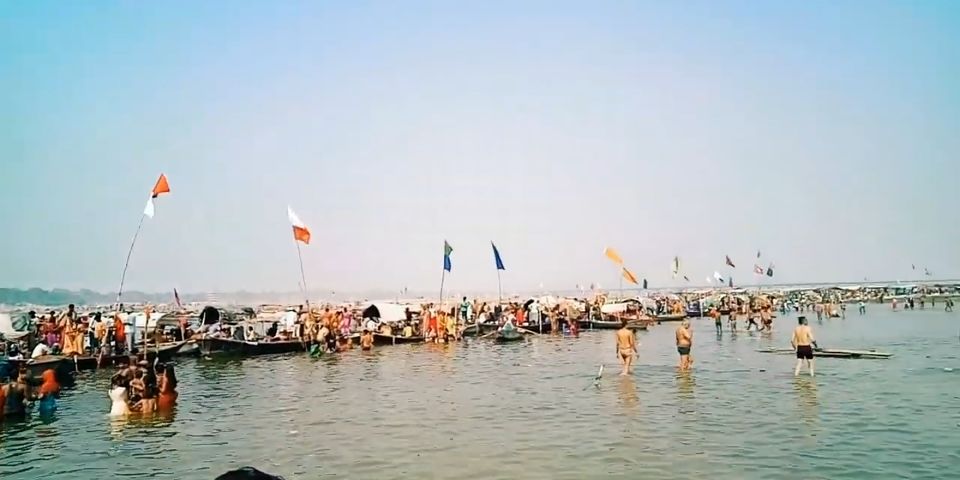 After reaching here they will stay upto half an hour so that you can go and take  bath in river. Here you have to pay 50rs to enter into water. After that you can go and have bath in river. From inside you can go and clearly see  that the two rivers ganga and yamuna will flow next side by side  but they will not mix you can clearly see the color difference of water and sarswathi river will flow under it and you can't see it that is why it is invisible. Even while coming in boat also you can see the two rivers flow.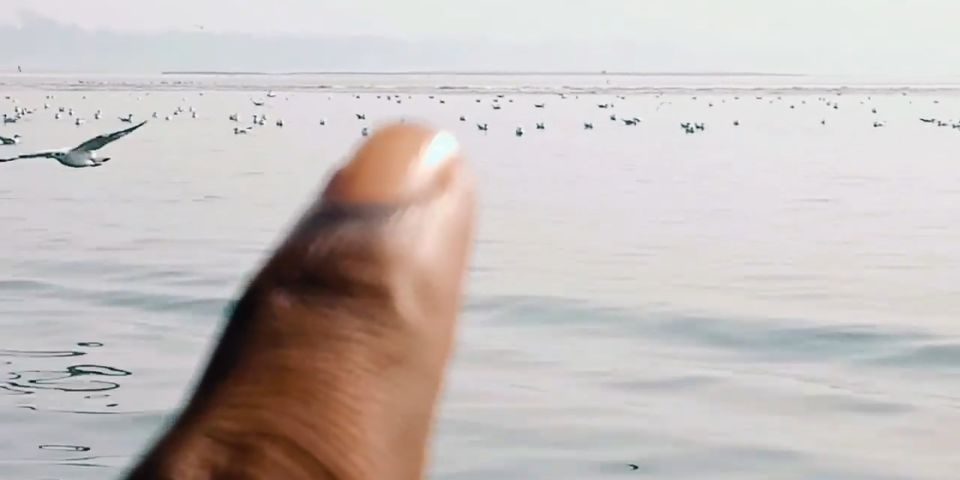 And many people visit this place daily. Even the foreigners will also come to see this place. And people believe that you can remove your sins by talking bath in that river. Even before coming here I thought there will be nothing here it is simply water. But after talking bath my mind completely  changed there is some magic in that water and you can feel it.
                  Here you can also see the beautiful nature through boat. After completion of bath he will take you to back.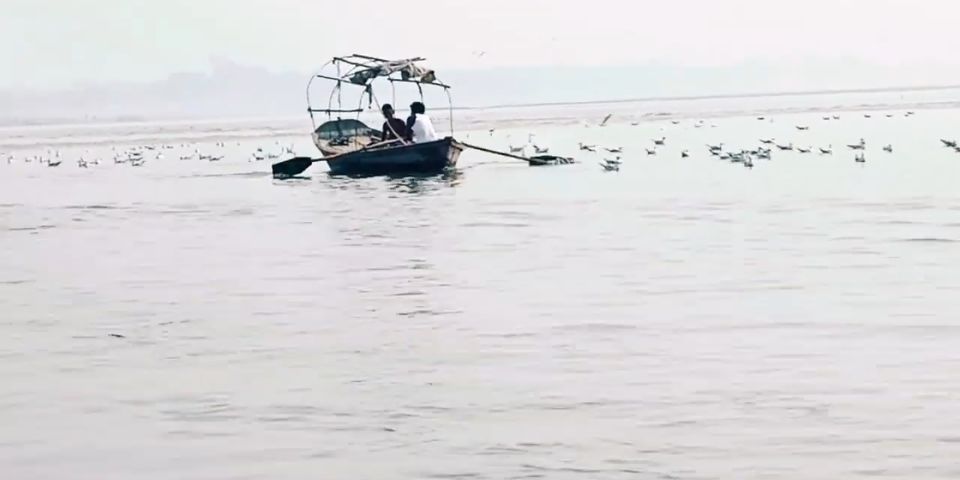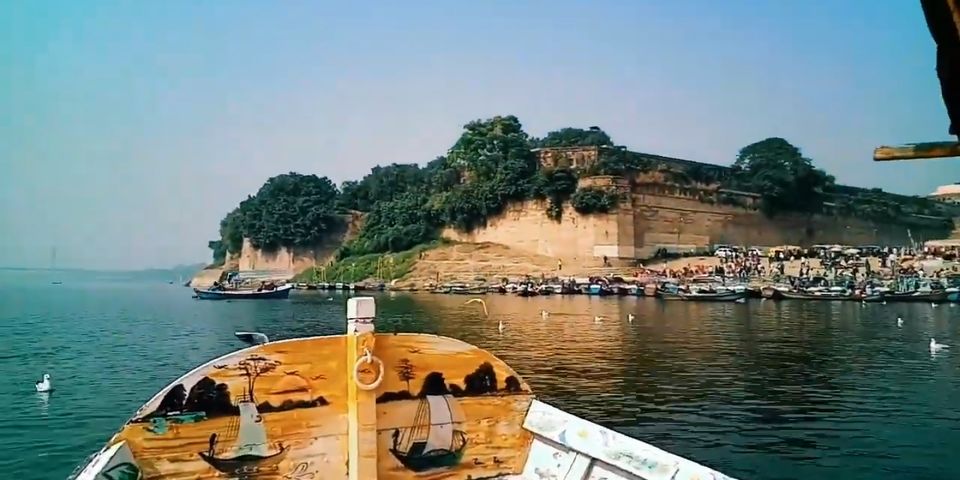 That is the trip I went and I have shared all my experience through this. Next  time I will come with another beautiful destination, until then take care peace #22#