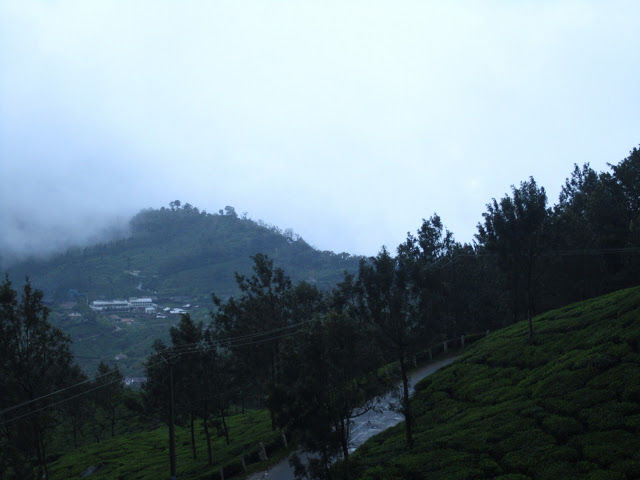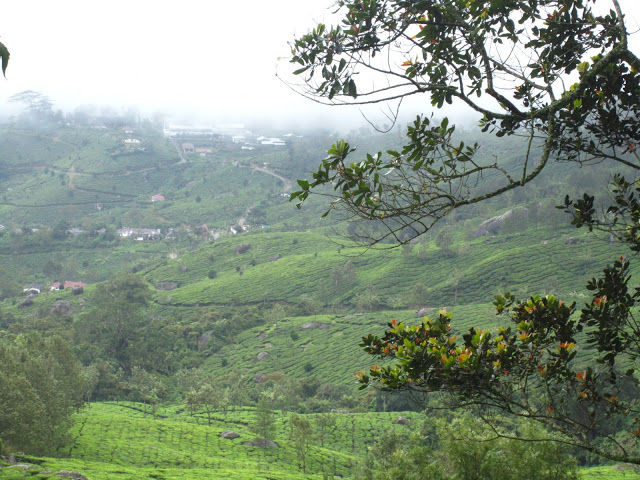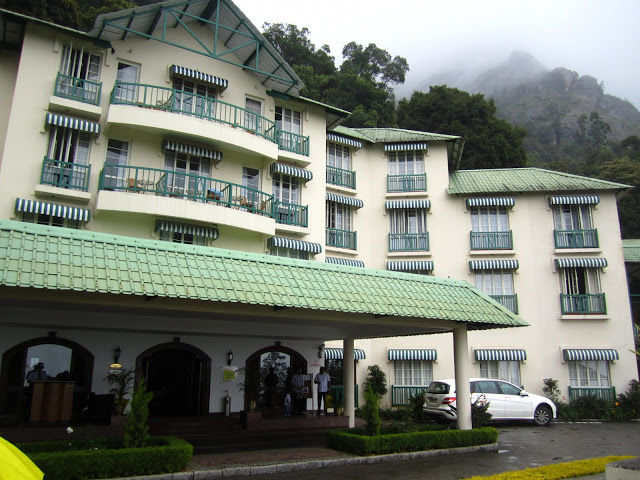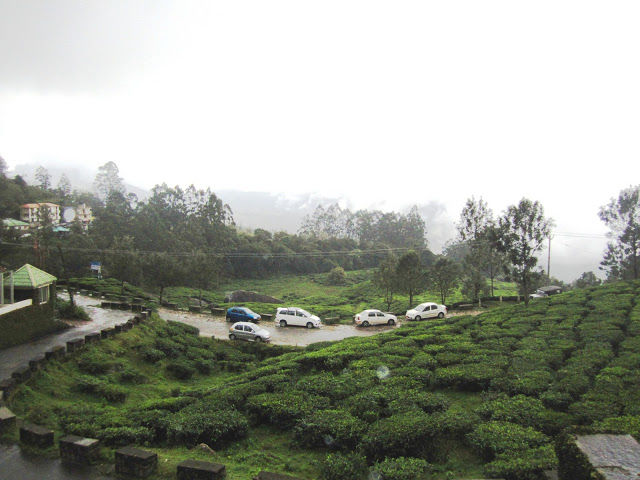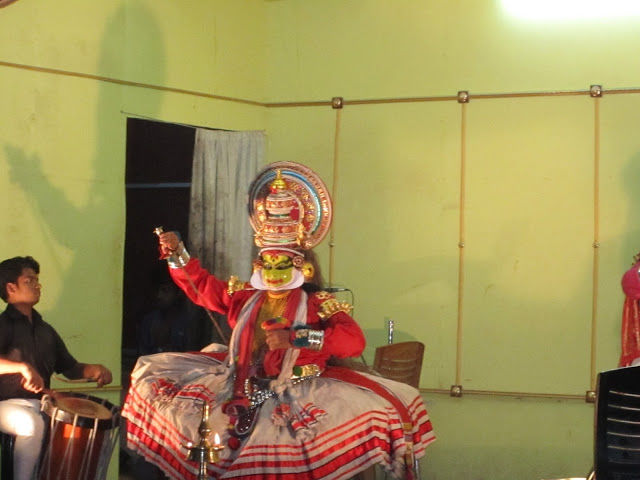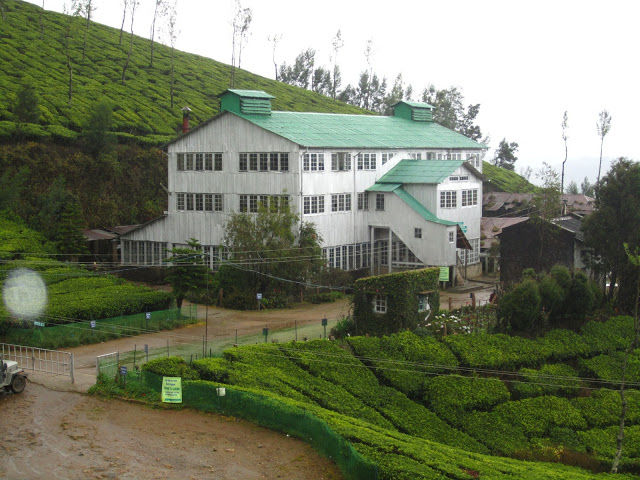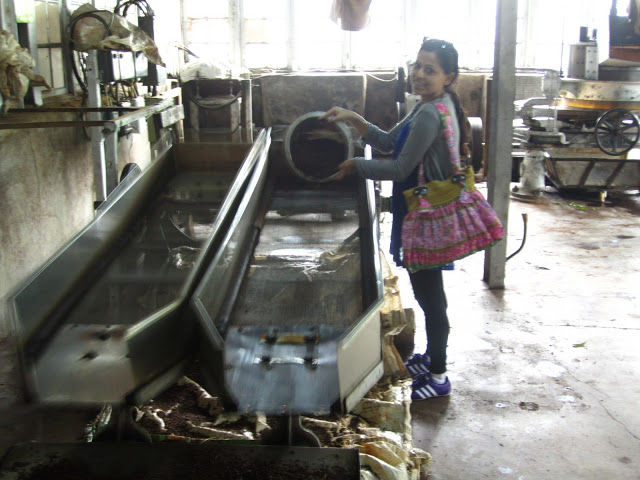 Believe me when I say that my camera has not done half the justice to the actual beauty of this place. Probably because the pictures were taken on cloudy and rainy September days. We took a trip to Munnar in September 2012. After considering places like Udaipur, Kashmir and Kumarakaom within Kerala itself, we zeroed in on Munnar, as my dad who is a member of Club Mahindra offered us some free stay vouchers for this resort. Although, we would have preferred to have explored more of Kerala by visiting Kumarakom/Allepey for the backwaters and Kovalam for the beach, we did not do so as we had keep our vacation as short as possible -merely 3 days, the reason being that we just wanted a short relaxing vacation that wouldn't be too heavy on the pocket. This was more like a break for me before I joined my new job.
About the place:
Munnar, is Kerala's tea country. Apart from the beaches and the backwaters, Kerala is also known for its hilly regions like Wayanand and Munnar. Munnar just like its counterpart in Tamil Nadu is lush green, and a tea growing region. The weather throughout the year remains chilly and is one of the highest rainfall receiving regions of India.
Travel:
Munnar is a good six hour drive from Cochin. We flew from Mumbai to Cochin and then booked a cab (prepaid online) for our entire stay which included the travel to and from the Cochin airport. Our flight tickets cost us a bomb- Rupees 10,000 per person because we didn't realise that our travel dates clashed Onam (the Malayalam New year). No wonder the tickets rates were so steep.
Accomodation:
As mentioned earlier, we stayed at the Club Mahindra resort in Munnar. My taxi driver mentioned that it is the best resort Munnar has, and it was originally a part of the Taj group of hotels and later taken over by Mahindra. Since, we are members, the stay for us was for free. Again because of Onam, the studio apartments and the cottages were full and thus, we had to stay in a ground floor hotel room, which had absolutely no view. (A lesson learnt. Must check for local holidays before making travel plans). From whatever hotels I could see from outside, Mahindra did look the biggest and the best. Since, we did not get to stay in the cottages/studio apartment, we were slightly disappointed. Our room was like any other other hotel room. Not very small but not very spacious. We however forgot to take pictures of the room. The resort is huge and has a club house, a spa, two restaurants and a coffee house. There is no swimming pool as the weather in Munnar does not permit one to have an outdoor pool. During our stay, we did avail the services of the Kerala spa there, and I must say that it was quite relaxing. The staff is extremely hospitable and friendly.The food is good if you stick to Indian. One can't really experiment here although they serve all cuisines. They have a buffet during lunch as well as dinner. One can opt for either the buffet or go for a la carte. The buffet for members was around Rs 650 per person per meal. We had the best time enjoying their filter coffees and pakodas during the evening overlooking the rain. They were delicious.
Things to do:
There's not much to do in Munnar except for some R&R (relaxing and rejuvenating). However, we did do a couple of things there:
Visit the town and watch a Kathakali show: We are all for encouraging local art forms, also, I had never seen a live Kahthakali performance. So on one one of the rainy evenings, we decided to check out the market and the Kathakali show. The ticket prices were nominal (around Rs 250) and there was also a martial arts performance the name of which I cannot recollect, which my driver said was also an interesting watch.
Shopping: After the Kathakali show, we went to the market to buy Kerala's famous banana chips fried in coconut oil. They are yellow in colour and heavenly. We were also told to buy various handmade chocolates and we bought lot of packets as gifts for our family. Also, worth checking out are sandalwood collectibles and the handmade massage oils and soaps.
Visit the highest tea plantation in the world - Kollukumalai: You know what they say that it's not the destination but the journey that matters. Well, this place is one of those places. Once you reach Kollukumalai, you'll feel no different than being in any other part of Munnar but the journey is one hell of a ride! It's nothing less than sitting on a roller coaster, only this one is more scary. Being the highest tea plantation, this lace is 7500 kilometres above sea level and one needs to hire a jeep and a trained driver to take you here, as the roads are very narrow and rough. The views on the way are spectacular and reminded me of some of the Scotland landscape pictures I had seen. But if you have a back problem or a heart problem, this journey is definitely not meant for you. This tour was arranged by my driver, he didn't drive of course, and the jeep driver took Rupees 1100 for a return journey. But it was well worth it.
Other things that we missed out on but can be done:
Visit the Matupetty Dams - there's also boating there.
Visit the Rose gardens.
Waterfalls.
Anaimudi National park.
Have you been to Munnar? How did you find it? Do share your stories and feel free to ask me details in case you are planning a trip there.
This trip was originally published on Straight Talk.