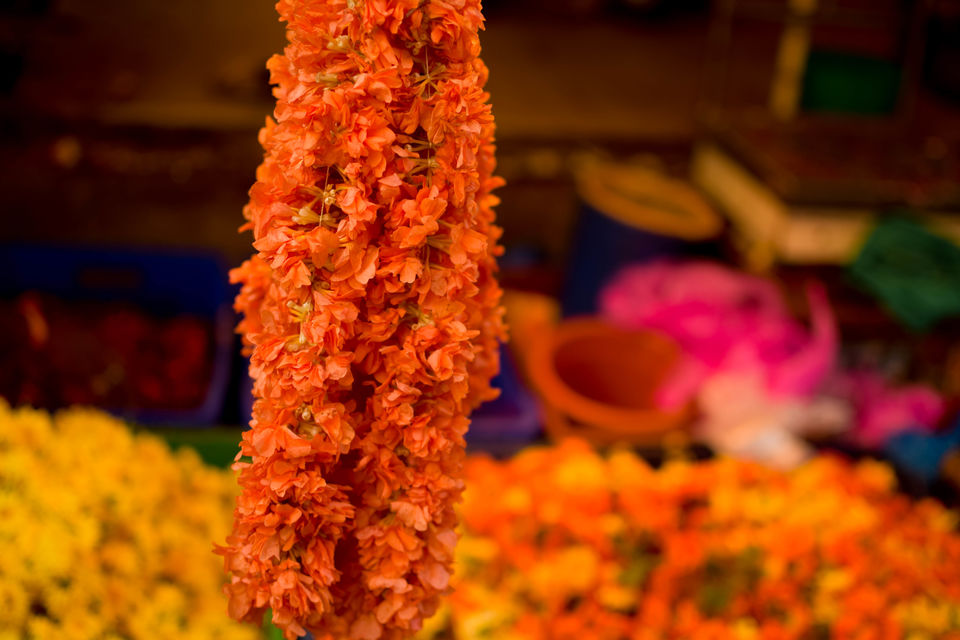 Our history books tell us that Chennai was once a Dutch base and later it moved into the hands of The British. The former presidency and current capital of Tamilnadu has acquired its culture through a rich History. The city that worships Rajnikanth is mostly used by travellers as a pit stop en route Pondicherry. Rarely do they know that Chennai is filled with markets, temples, beaches and food that is absolutely rich and diverse.
Chennai is not a destination where a certain itinerary will show you everything about the city. Chennai's essence lies in the alleys selling flowers and spices. A visit down to various temples will tell you how rich the history of this city has been.
Today, numerous groups conduct various walking tours of the city. These walking tours are divided in themes and run for an hour or two. At the same time, you can take these tours by yourself and make your experience personalized.
Chennai Flower Market Tour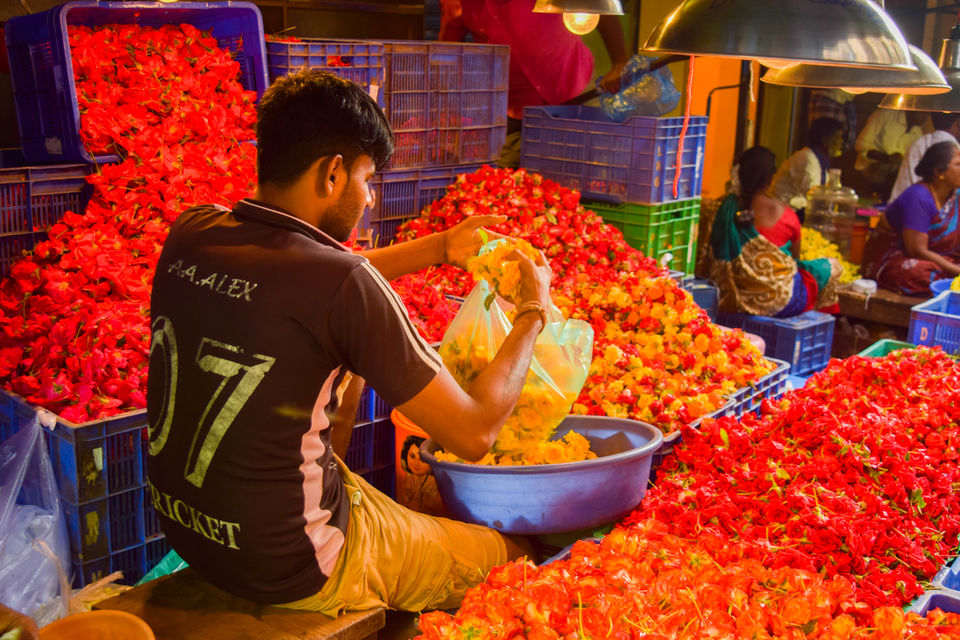 The flower market tour is the best way to get introduced with the raw and rugged structure of the city. Located in a lane next to Parry's corner, this flower market starts at 7 AM and continues till late evening. The flowers for every temple are purchased from this market. Spotting it is not that tough as the entrance is filled with aroma of roses, jasmine and lilies. The best time to start the flower market tour is early morning or in the evening.
Spice Market Tour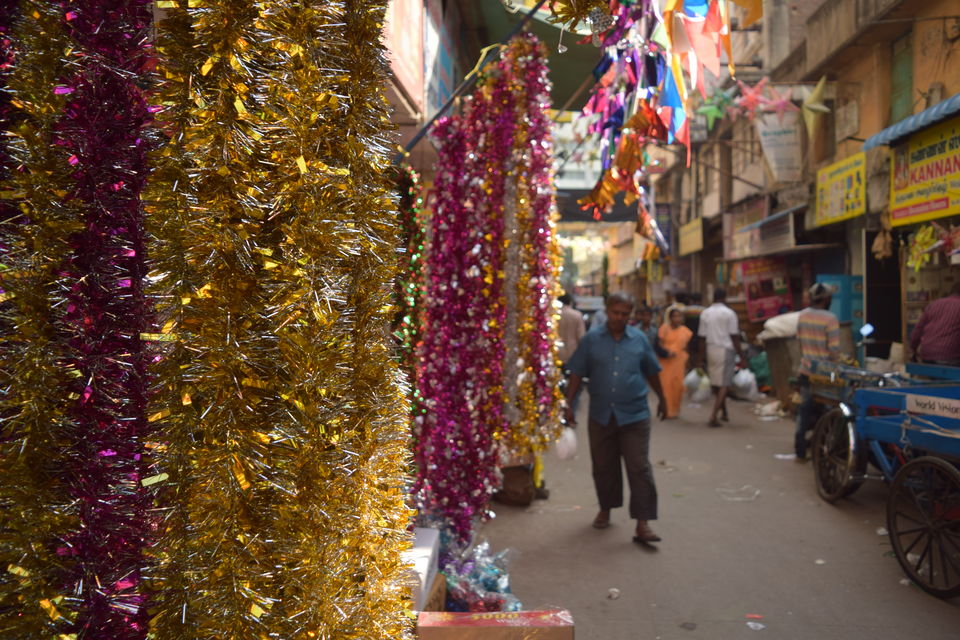 Chennai's spice market trip is also known as the tamarind trail. The reason Chennai invited the Dutch, French and British traders was because of the rich variety of spices grown in the nearby areas. Today, Chennai's spice market is located near the flower market but it takes time to explore everything on your own. A guided tour will also introduce you with the history and how these spices add flavour to the food.
Temple Trail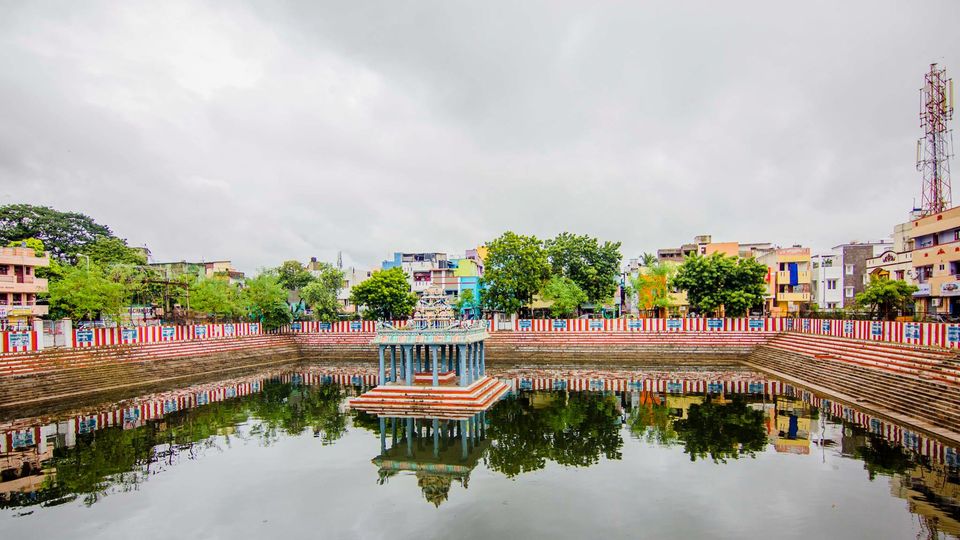 Tamilnadu has some of the most intricately designed temples. From Rameshwaram to Mahalbalipuram, these temples guarantee to get etched in the soul of the visitors thanks to the architecture and designs. Chennai's temple trail is also a part of this beautiful legacy where you get to visit Kapaleeshwarar Temple where it is said that Shiva's wife Parvati once worshipped. Parthasarathy temple and Marundeeswarar temples are is dedicated to Lord Krishna. Chennai's temple exploration requires an entire day and if you don't want to take a guided tour then the best option is to hire a vehicle for the day (which is probably costly). Getting a hold of local bus routes is also helpful but this way you'll be able to cover fewer temples.
Countryside trail
The outskirts of Chennai are filled with abundant greenery and tranquil villages. Some of these villages are located right before Mahabalipuram and others around the beach town. Spending some time between these simple folks is a lovely change from the fast metropolitan life that Chennai is.
Steeplechase Trail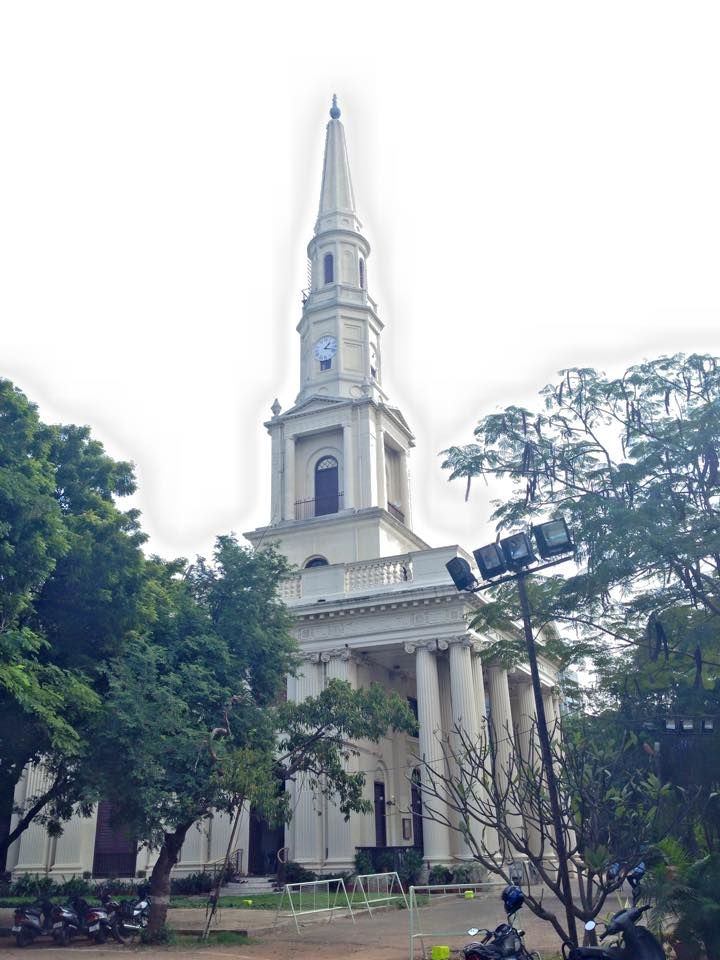 Steeplechase is for those who would love to learn about the rise of colonists in Madras and how their presence influenced the lifestyle of the city. Steeplechase trail is probably the longest trail in Chennai as it takes 4 to 5 hours. Walking through the lanes filled with Christian and Anglo Indian history that has thrived in the city.
The Sowcarpet Food Trail
Just like the architecture and the markets, Chennai has a unique culinary history. Most of the eateries of Sowcarpet area are hole-in –the-wall kind of establishments which have been passed from a generation to another. Their special dosa, idili and varieties of Biryani will leave you craving for more. Served on a banana leaf, Chennai's eateries know how to follow the trends and make every visitor a part of it.
The history, art and culture of Chennai is a blessing for every traveling soul who wants to explore something new and totally out of the books. Next time you are on a trip to Pondicherry, don't forget to spare a few hours for the Tamarind City.