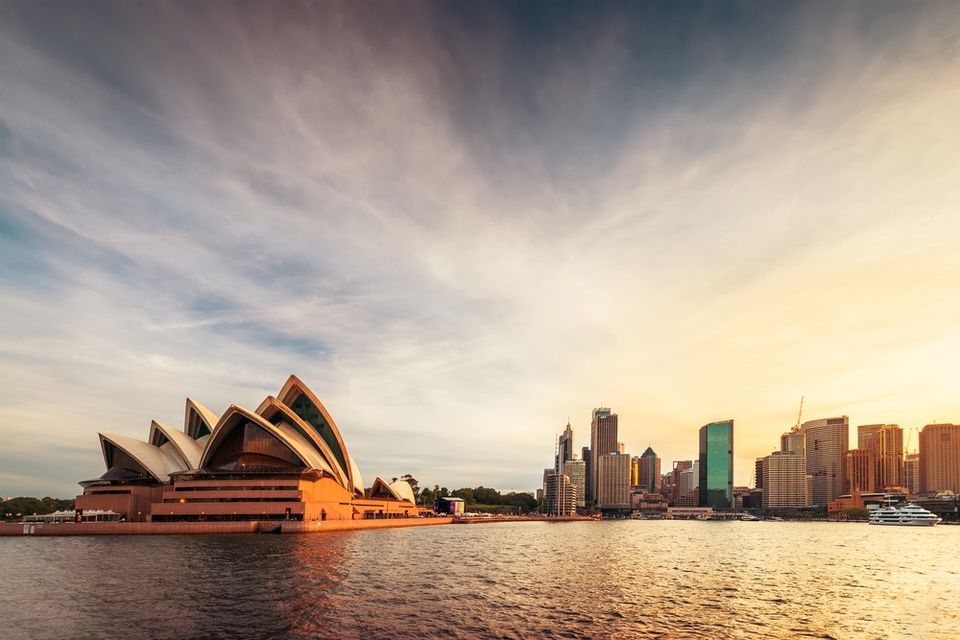 Sydney is a fantastic city to live in, offering a variety of activities, a rich culture, and a vast array of entertainment. Once you've decided to move to this great city, finding the appropriate hotel accommodation is your next consideration and websites such as Stayz, Totally Australia Hotel Accommodation or Furnished Properties can help with your search.
You may also want to consider an extended stay furnished apartment in Sydney will be a priority. The following provides information for finding an apartment and answers several important questions regarding long term furnished apartments in Sydney.
Before Getting Started
Before starting your search for the ideal apartment, there are a few things to consider to help narrow down the options. For starters, is location of prime importance or is anywhere within the city limits acceptable? Is having two or three bedrooms necessary or is a studio apartment large enough? Is having a pet-friendly apartment a necessity? Finally, how much are you able or willing to spend on an apartment? If you've answered all these questions you've already narrowed down your search considerably. Now it's time to begin looking for a long term furnished apartment.
Where to Look for Long Term Furnished Apartments
It can be overwhelming when beginning the search for a long term furnished apartment. Starting the search online is where potential renters should begin. There are dozens of websites and ads featuring furnished apartments in the Sydney area. Furnishedproperties.com.au, apartmentservice.com, and stayz.com.au are a few websites that can be used to narrow down the search for apartments in the Sydney area. There are other companies and websites that feature furnished apartments in particular areas of Sydney. Riverview Apartments, located on Lane Cove is 5 minutes from Lane Cove Shopping Village and features several great amenities including a tennis court, a gym, a heated spa, and an outdoor pool. Harbourside Apartments is a serviced apartment hotel located in North Sydney along the waterfront.
Should You Stay in an Apartment or a House?
Deciding between staying in an apartment building or finding a furnished living space in a house are two options that are available. Each choice presents benefits and drawbacks that need to be carefully considered. While there are options in almost every area, large apartment buildings are generally easier to find in the heart of the city and in busy downtown areas. Apartments in a house are often found in more suburban areas. There is usually a higher level of security in larger apartment buildings and a greater chance of finding amenities such as laundry service, tennis courts, and spas. If having access to yard space and a private garage are important it will be easier to find these options when renting an apartment in a house. It's more likely you'll be able to keep a pet in a house apartment as well. While furnished apartments offer greater privacy than a hotel, renting from a house often offers the most privacy among all three of these options.
How Much Do Furnished Apartments Cost?
Prices will vary considerably depending on the size of the apartment and the location. A two bedroom furnished apartment overlooking the harbor will cost considerably more than a studio in a less trendy area of the city. A one bedroom studio apartment in Surry Hills can be found for $850 a week. This particular apartment is located on Crown Street. Near Bondi Beach a one bedroom studio is priced for $625 a week.
With sparser furniture and a smaller window, studios in Sydney City on Pitt Street are priced at just $595 each week. For those desiring more luxury in an upscale location, Harbourside one bedroom apartments will cost $600 a night for a harbor view. Even though furnished apartments are sometimes more expensive than unfurnished rentals, renters need to remember all the benefits they're getting. Buying furniture as well as moving furniture you may already have is a hassle as well as being expensive. When you finally find the perfect apartment, moving in will be a breeze.
Whether you are spending a few days at your destination or you are going to be there for a few weeks, you may be surprised to find that furnished apartments are your best option for an amazing visit similar to what the people at Furnished Properties offer.
The five most important benefits to renting furnished apartments when you are on your travels!
Comforts of Home
A hotel room can be a lovely choice when you are only staying for a very short while, but if you are staying for more than a few days, you will quickly realize that you will miss the comforts of home. The ability to walk in after a busy day of sight-seeing and flop on a couch is something that is not to be overstated, and when you want to really relax, having a real room with real furniture to do it in is amazing. Hotels are always very stiffly formal, so relax in the more casual surroundings of a furnished room.
Full Kitchen
One of the most amazing benefits of renting a furnished apartment for your travels is that you will have a great kitchen to work with, complete with all of the tools that you need to make the meals that you love. When you are travelling, eating out all of the time can put a serious dent in your wallet. You have to find restaurants, and half the time, the food that you can get is not the food you really want. When you rent a furnished place, you will have a great kitchen, and then you can simply head to the local food markets to get what you want.
Not only does this allow you to eat fresh produce and to make your own food, you will also get a great chance to experience what the locals do. Try some of the local delicacies, prepared exactly the way that you want in the privacy of your furnished apartment.
Better Locations
When you rent rooms in hotels and motels, you will largely be spending your time in the commercial areas. The truth is, if you really want to get to know a place well and you are invested in learning more about it, you should go to where people actually live. For example, Sydney's downtown is amazingly vibrant and exciting, but you will not learn about what it is like to actually live there. Instead, when you get to live in a furnished apartment, you will be able to get to really know the city the way that the locals do. You will achieve a rhythm that is more relaxed and more in keeping with the city's spirit, rather than simply keeping up at a tourist's pace.
Perfect for Group Trips
When you want to make sure that you are planning a great vacation for your friends and family, it is a good idea to skip the hotel rooms entirely. You and your companions will have an amazing time at a rented apartment. You'll be able to be much more relaxed, enjoying your own rooms at a fraction of the cost of a similar number of rooms at a hotel. You will be more yourselves, and in the evenings, when you are in and relaxing, there will be more space to spread out.
More Privacy
Remember that furnished apartments are always more private than hotel rooms. You can clean up after yourself, there will be no interruptions from cleaning staff, and you know that your things will be safe when you leave for the day. If you are a private person, and you don't like remembering to put a "Do Not Disturb" sign on your door, a furnished apartment is absolutely better than a hotel room.
When you are ready to head out on a trip, consider where you are staying. A furnished apartment can turn a good trip into a great trip, so see what you can find!