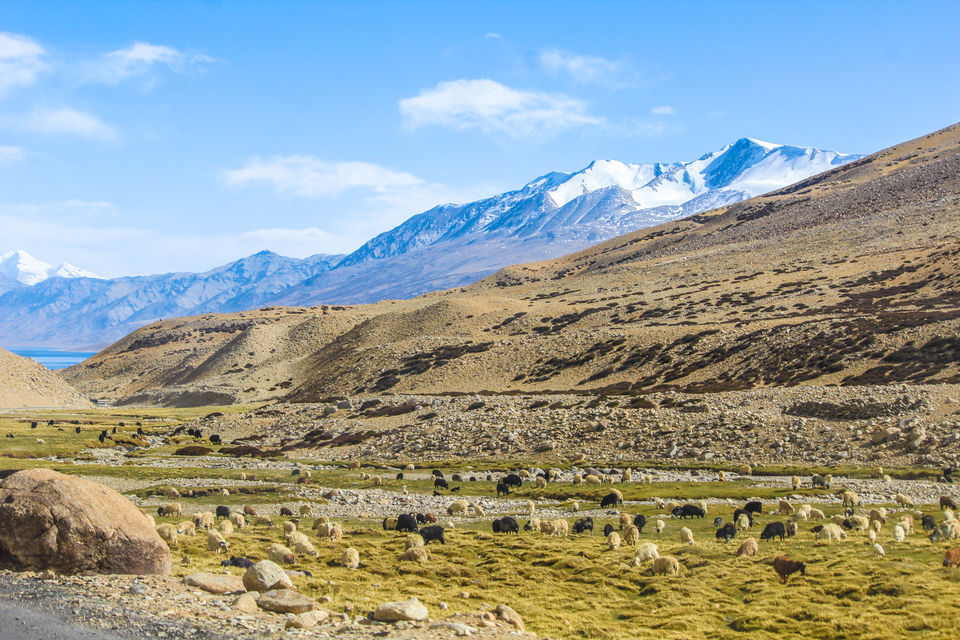 Have you ever heard of a magical place? For me a magical place is the one which helps you to forget all the chaos in life, forget your office desk and the only feeling you get is to never go back.
As a young girl,I was brought up amidst the beautiful mountains of Arunachal Pradesh and as a person I always love the slowness and calmness of the hills. The explorer within me, so desperately wanted to visit to this lesser know place of Ladakh.
Tso Moriri is close to 360kms from the famous Pangong Lake. The drive is lengthy and little difficult because of the road conditions. However, it is a safe way to travel via this route. You may feel puzzled while driving this terrain, try to follow any local taxi drivers or can download the offline google maps.
The best way is to start early in the morning from Pangong and reach your destination by the afternoon. The landscape of the drive is mind-blowing and bewildering. The road is very close to the China border, hence you can spot many Army bunkers and Army posts.
Tso Moriri is completely untouched. It's clean, beautiful and sparsely populated. Don't expect to get cafes or eating joints like Pangong. Also, this place is considered to be sacred and thus, no alcohol and non vegetarian food is served here. Nonetheless, you can carry your own booze and have it in your camps, there is no restriction of consuming it but not publicly. Accommodations are limited here, but you will definitely get one, as tourists/travelers are less. Camp life is good here, you can opt either camps or cottages. I stayed in a camp, a decent place can be bargained at 800-1000 per pax.
The alluring lake is just a km away from the center. If you are a nature's person, you would simply enjoy yourself engaging by the lakeside. Many migratory birds from Siberia can be spotted and it's a spectacular view.
So, don't miss this place when you visit Leh/Ladakh. Explore the variety offered by mother nature.