Ever dreamt of opening your window to breathtaking views of Himalayan peaks while being smitten by lush green gardens and valleys? White Heaven Resort in Uttarakhand is the place where this dream meets reality. Tucked away in a quaint village in Mukteshwar, the resort offers an awe-inspiring experience and unforgettable memories that take you back to the dreamland.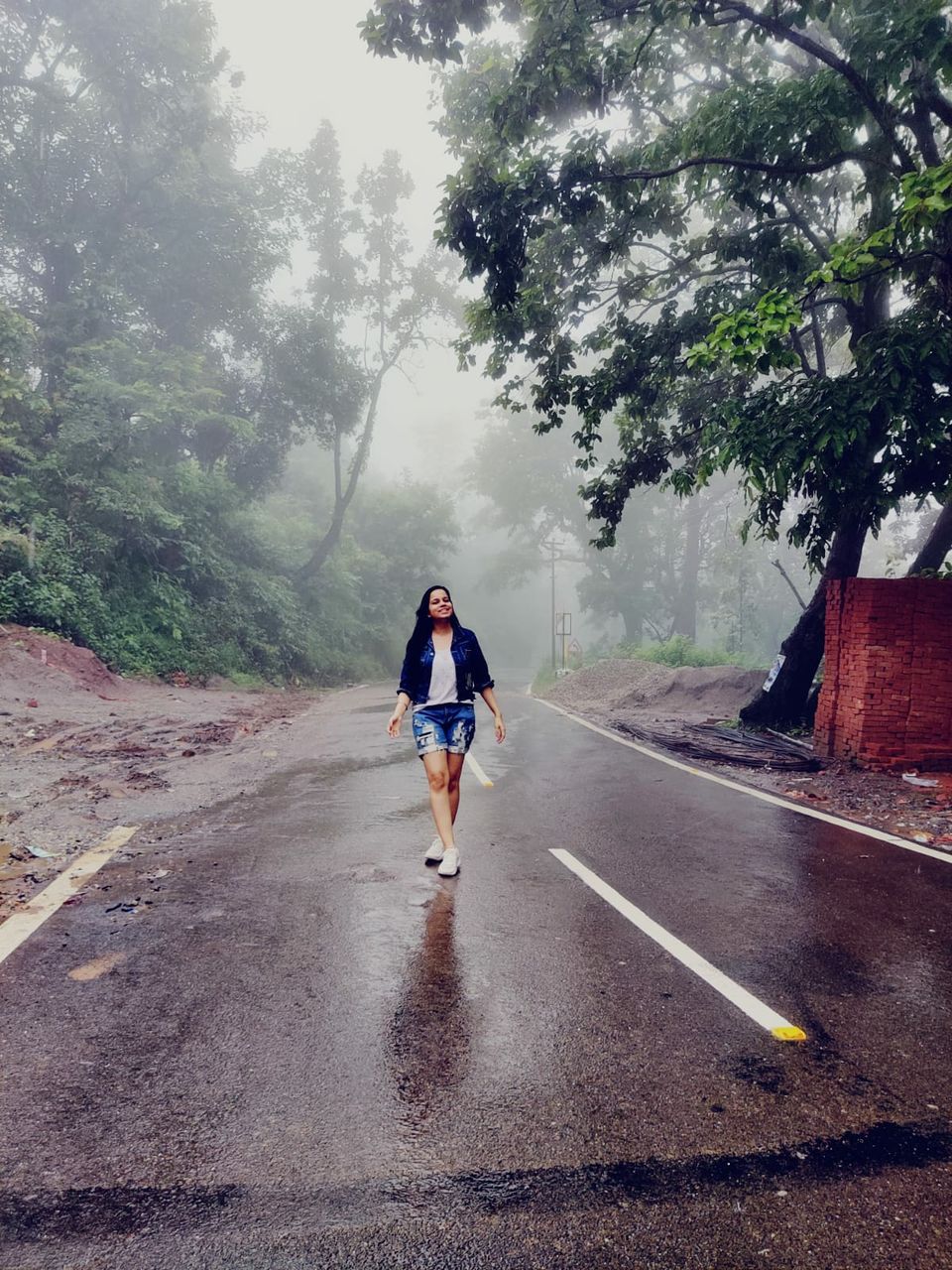 Delhi-Nainital-Mukteshwar
My journey started from Delhi and after an exciting road trip to Nainital, our spirits were slightly dampened by downpour that confined us to a hotel room- the least exciting place to be, while on a trip with friends! As the downpour reduced to drizzles, we went out to explore the lake and market in the evening and came back hoping to have a better day at our next stop - Mukteshwar.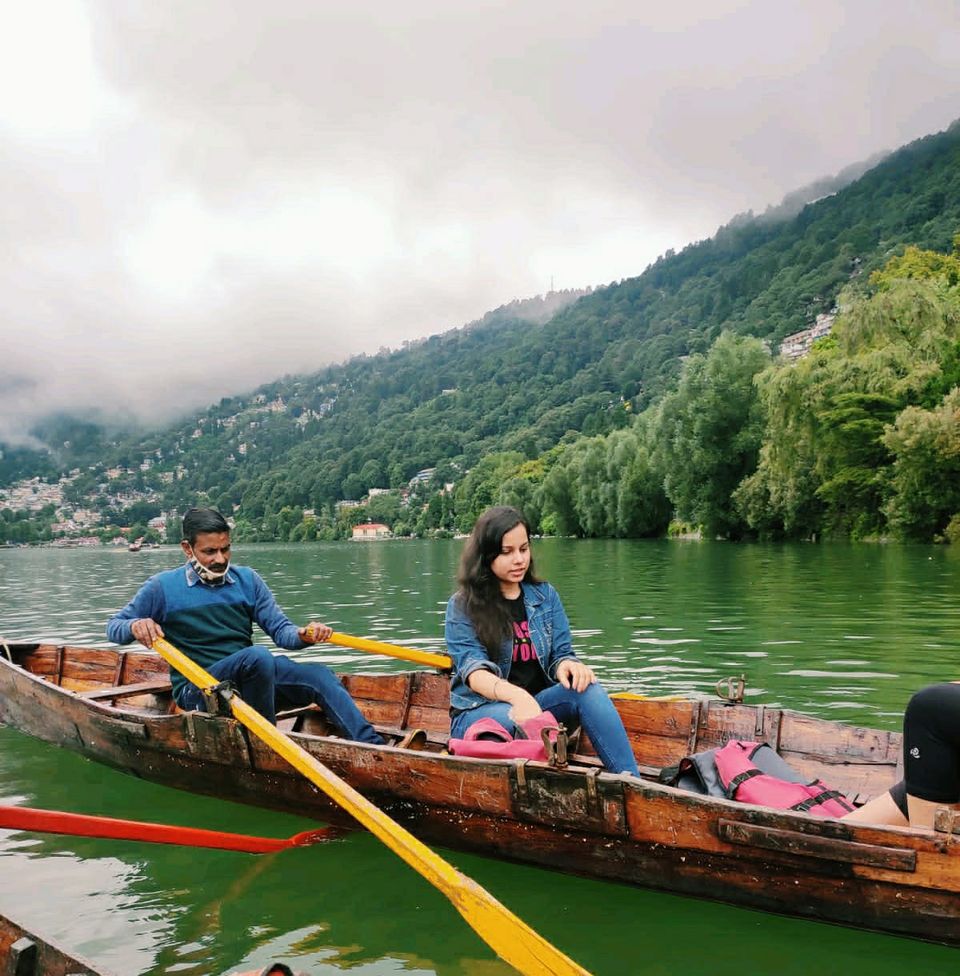 The road from Nainital to Mukteshwar lifted our spirits again with unparalleled beauty and majestic vistas of hills and valleys but what made this trip truly unforgettable and mesmerizing in every possible way was our resort in Mukteshwar. We knew we had booked a home away from home when the staff came down to drive us up the narrow road that leads to this heaven aptly named 'White Heaven Resort'.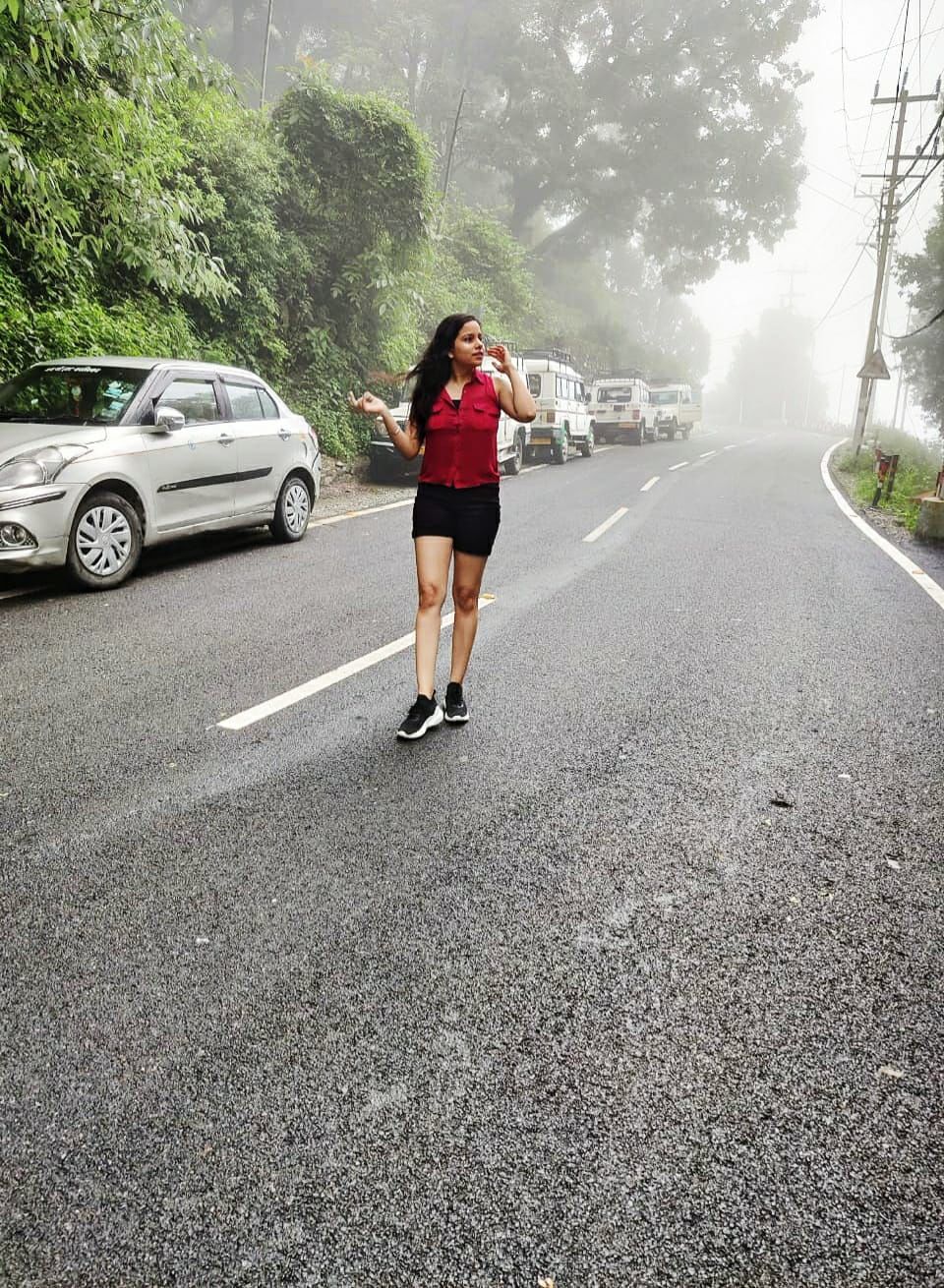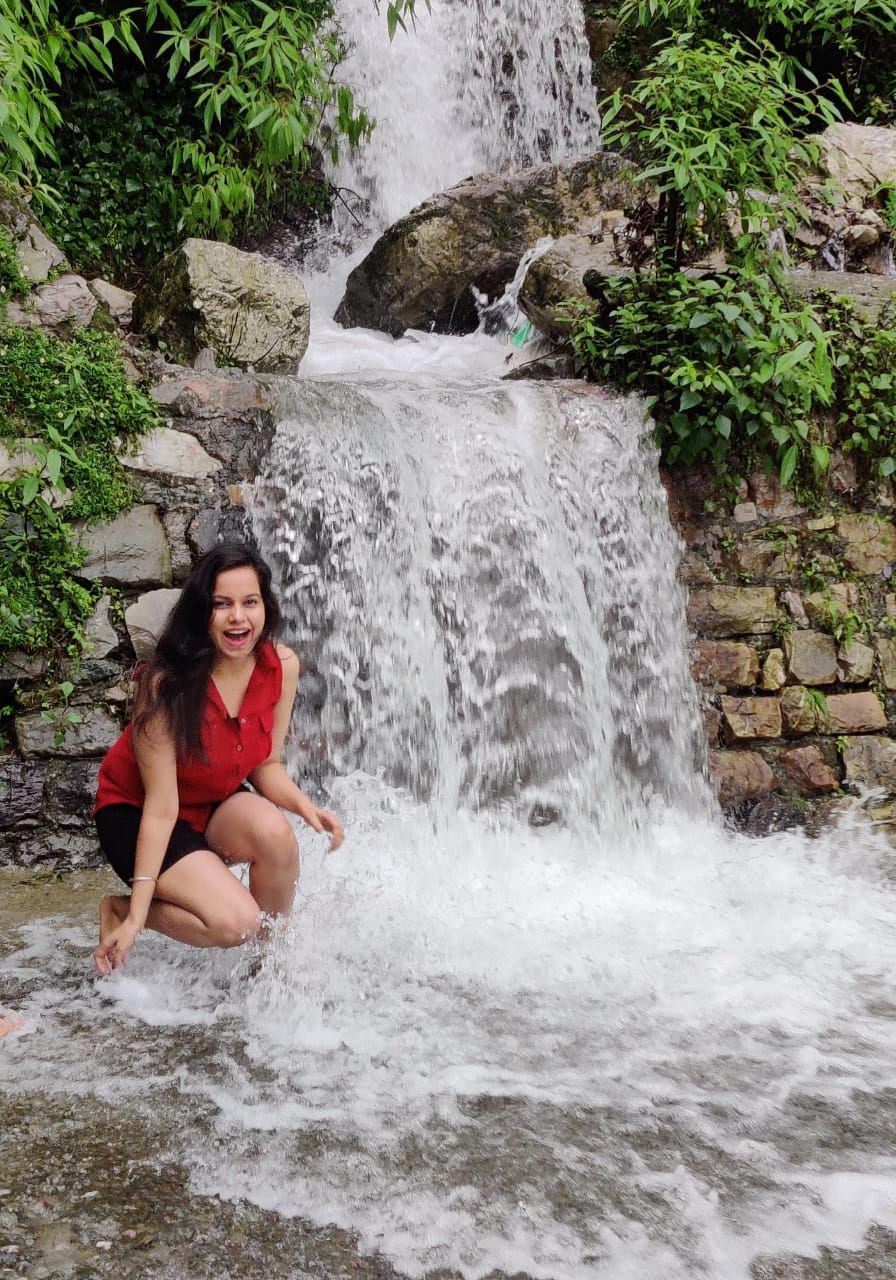 White Heaven: A Paradise in Mukteshwar
While I was already enchanted by the views from up there, a staff said: 'This is nothing against what awaits you ahead" and I couldn't imagine a more beautiful sight than what I was capturing on my phone.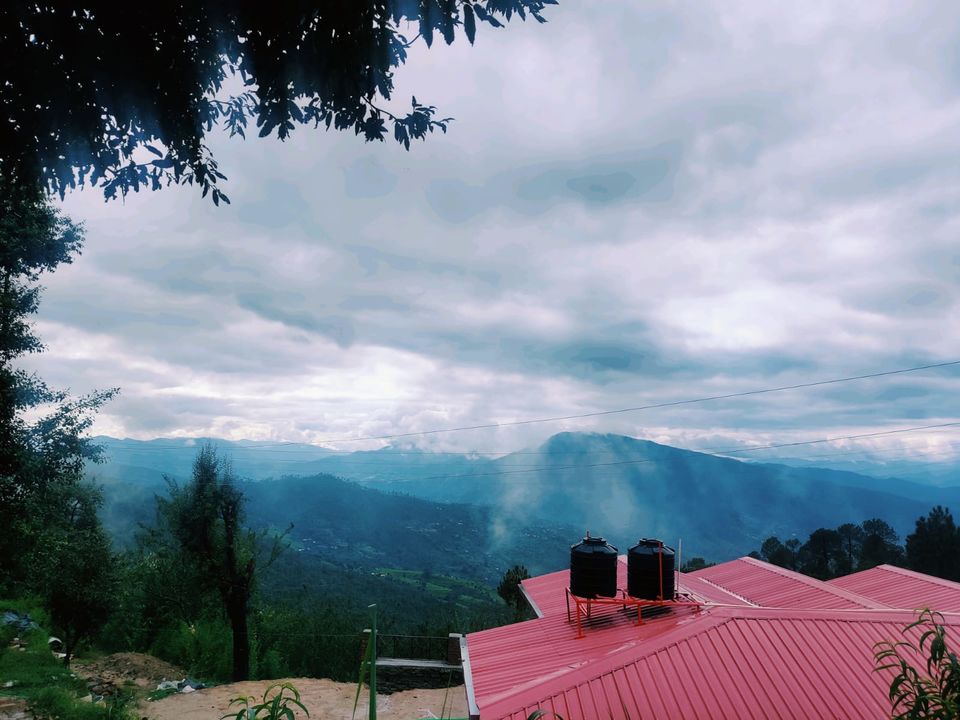 As we entered the resort, accompanied by their rescue dog Tipsy, the entrance brought a smile to our faces. A fruit garden with beautifully designed seating arrangement greet you at the entrance and the stairs on the right take you to the cozy rooms.
As we headed to our rooms, the host Ankit asked us to come back quickly as he wanted to show us around. "You won't stay in rooms after I show you the real place to spend the day," he said taking our excitement a notch up. Up there, at the lobby, a staff pointed towards the mountains and exclaimed "See, Himalayas!" As our cameras began to roll and record, he added "You're lucky to spot Himalayas as the sky is clear today else guests often stay back to witness this scene."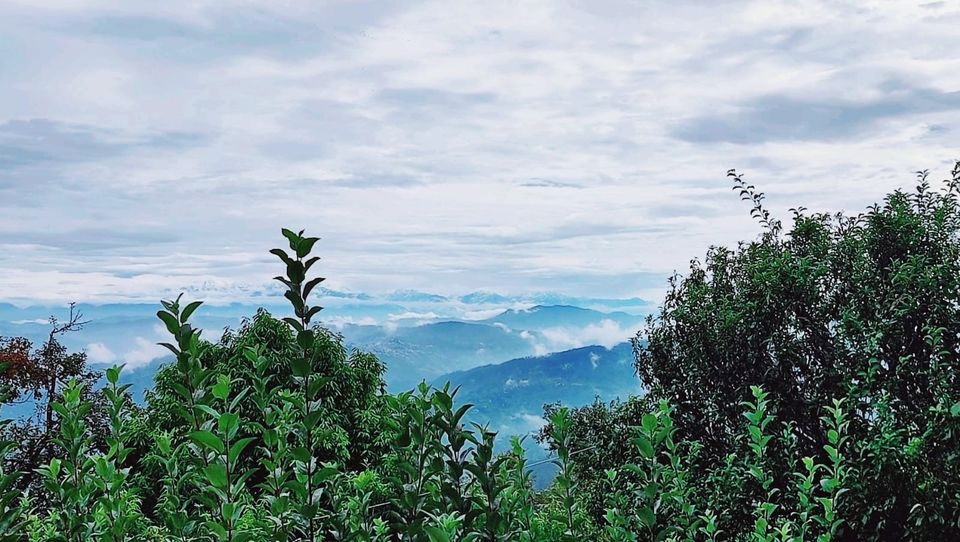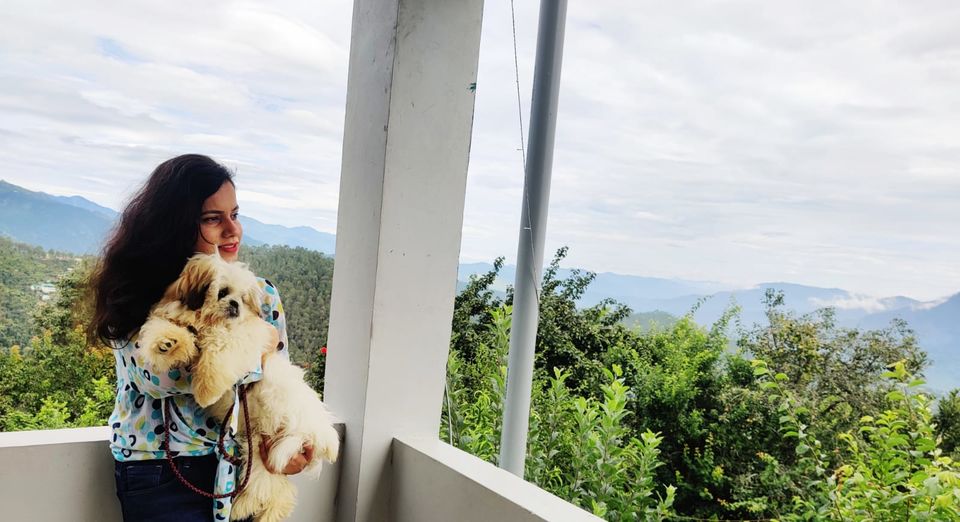 Ankit was eagerly waiting for us and we all rushed down and followed him to behold a scenery we had only seen in wallpapers so far. A narrow path through lush green gardens that leads to the fascinating views of mountains and forests as far as our eyes could see. Bedazzled by the view, as we started clicking pictures, we were up for another surprise!
A swing amid forests, three pets & unlimited fun
He pointed down towards a swing and my eyes were filled with joy as I carefully walked down to take a swing happiness. These little moments of joy help you pack bag full of memories when you head back home after a pleasant stay at a resort that offers a an experience as heartwarming as this.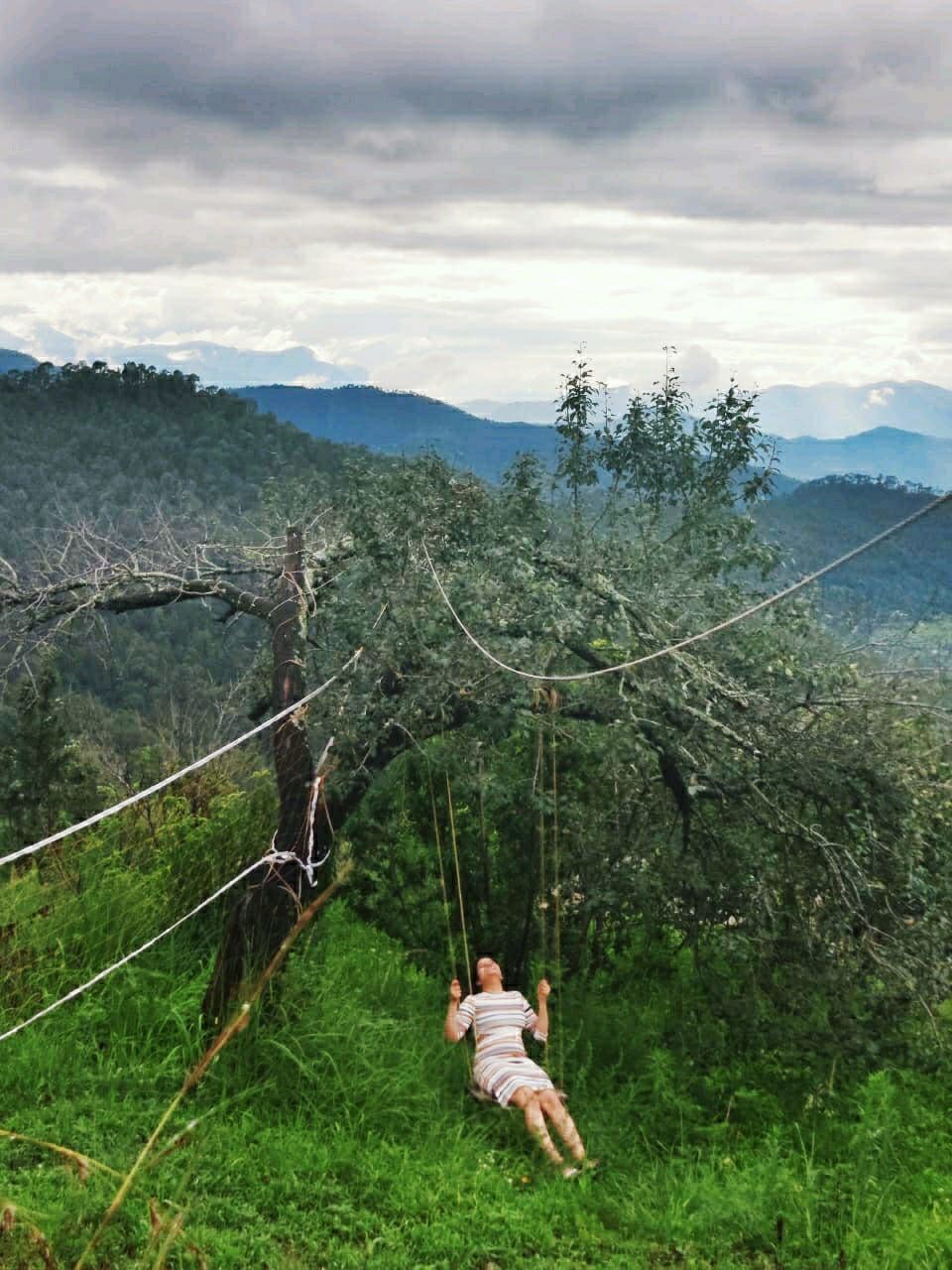 Coming back, I spotted a cat and I was told it was their pet named Puchi. The resort has three pets and the way the staff cares for the furry friends speaks volumes about their hospitality. Puchi is a typical cat, who doesn't give a damn and still makes everyone happy with her presence. Tipsy is a rescue dog who comes to greet the guests and loves to be with them throughout their stay at the resort. Coco is a pet Shih Tzu who is extremely friendly and adorable. With so much love and warmth around, who would not want to go back to the place that welcomes you like a home.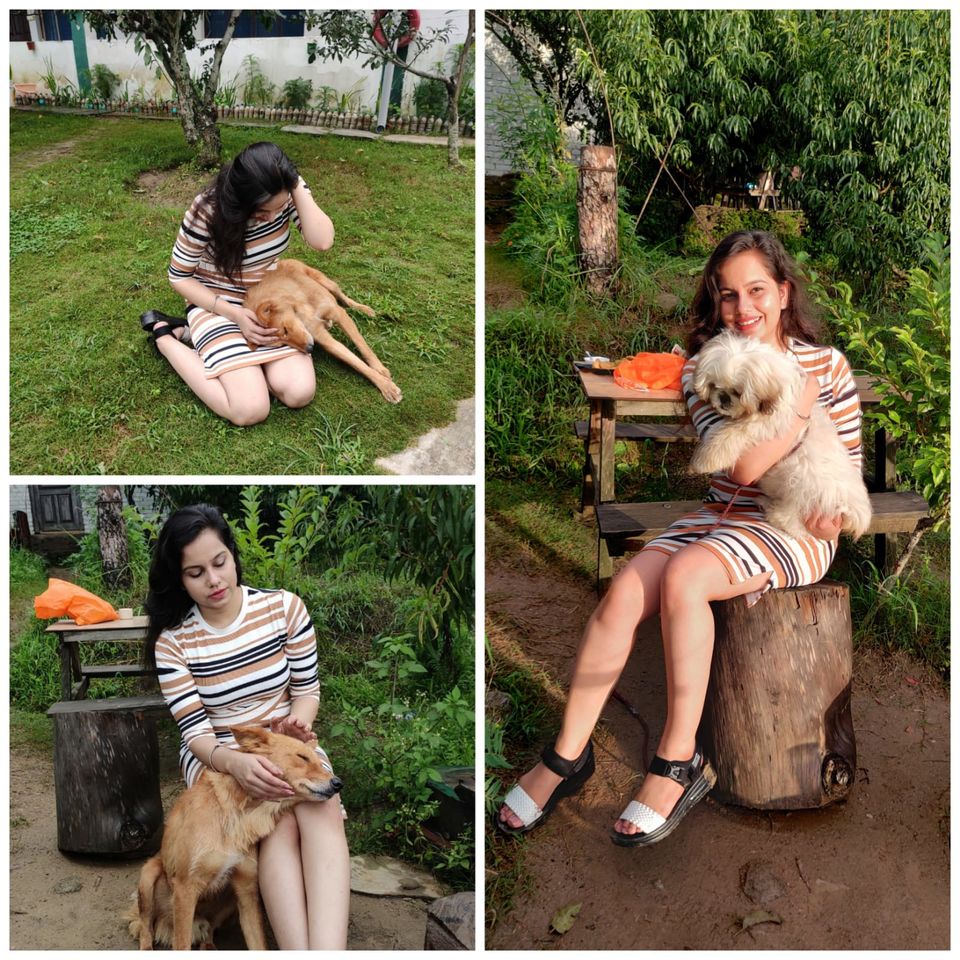 Spectacular sunset & scrumptious food
As we waited for snacks, the host walked to us with a smile and served freshly picked fruits from the gardens. "This is complimentary for you," he said - a small gesture to ensure that you have something to munch while the chef prepares delicious food.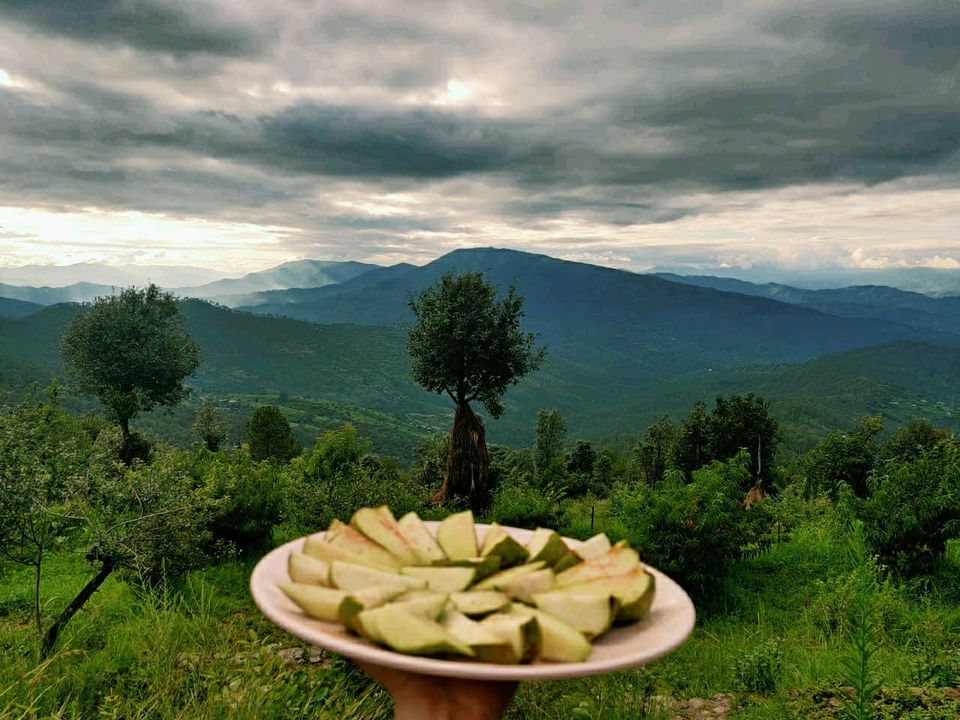 It's almost like the staff hears the voice of your heart as they not only decided the best menu for us but also ensured lively music to add some melody to our enchanting evening. We spent the rest of the day beholding the mountains and listening to soft songs as the sun shone brightly and gradually went down to offer us the sight of the best sunset ever.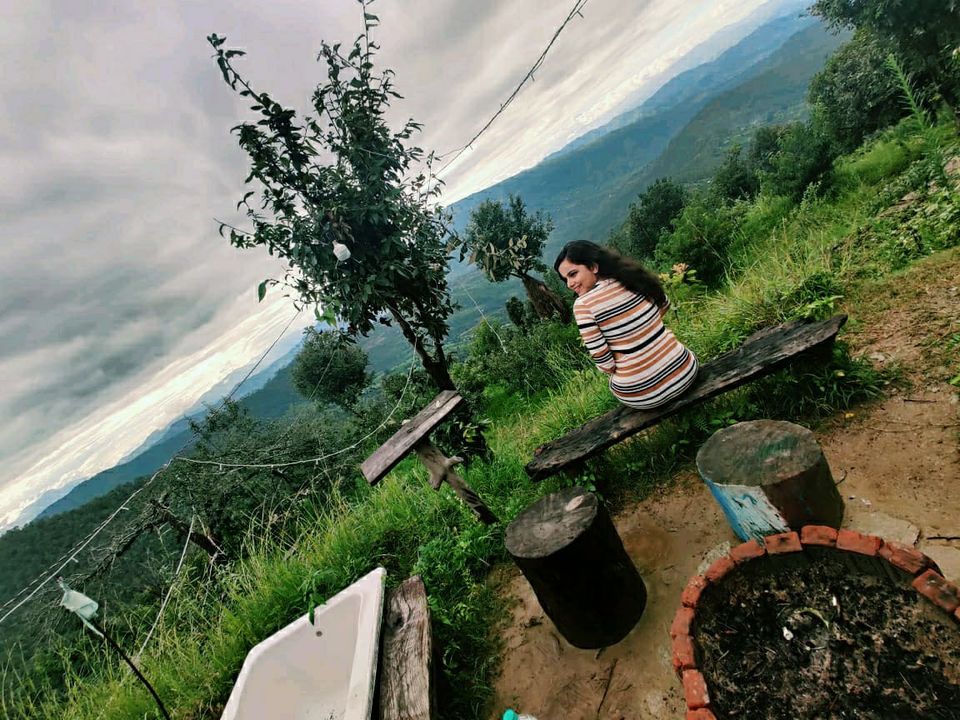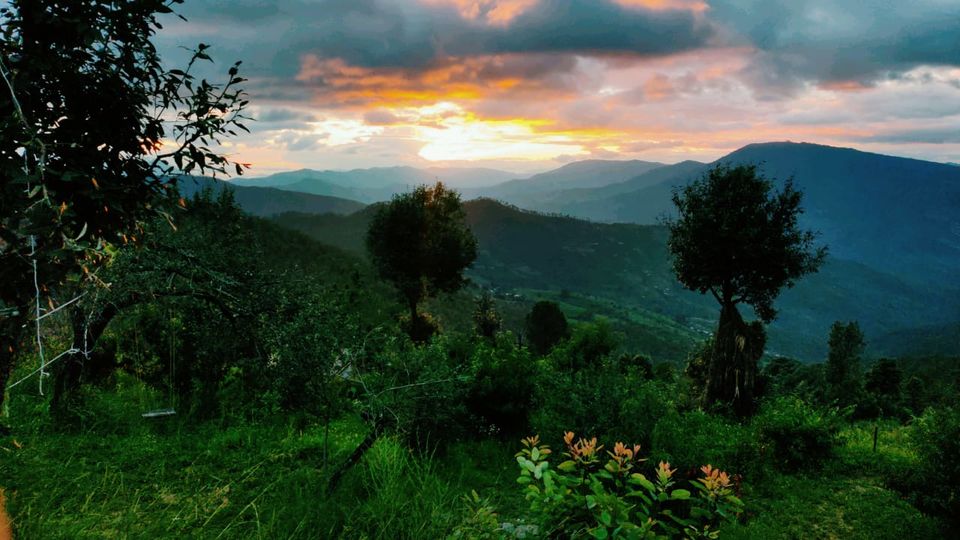 The weather wasn't permitting a bonfire but looking at our dull faces, the staff arranged the woods to light up the night. Our soft sighs immediately changed to loud cheers! Mountains, forests, good food, lively music and bonfire- we really couldn't ask for more. Around mid night, we went for dinner and while their faces were visibly tired, a smile ensured hospitality and comfort.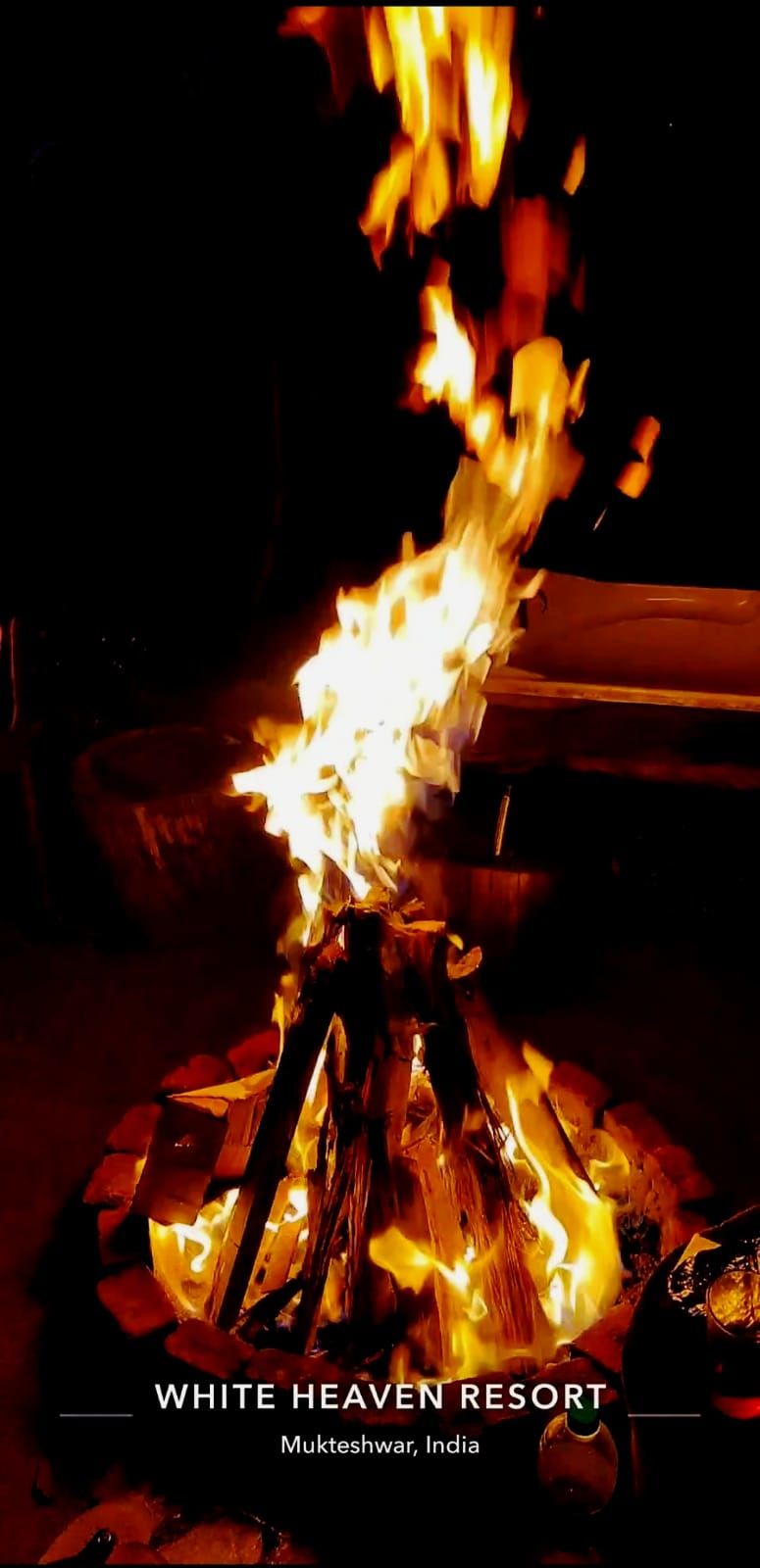 Smoky, delicious dinner and a service that ensures you eat till you are full. As we turned off the speaker, stories turned on and the staff had so much to tell- from the stories of the village to the mischiefs of the three pets and their furry friends. The night passed in a blink!
How to plan your trip to Mukteshwar?
We planned the trip on weekdays to avoid crowd and the plan worked well. If you are looking to spend some time away from the maddening city crowd, The White Heaven Resort in Mukteshwar promises a dream-like stay with all COVID protocols in place.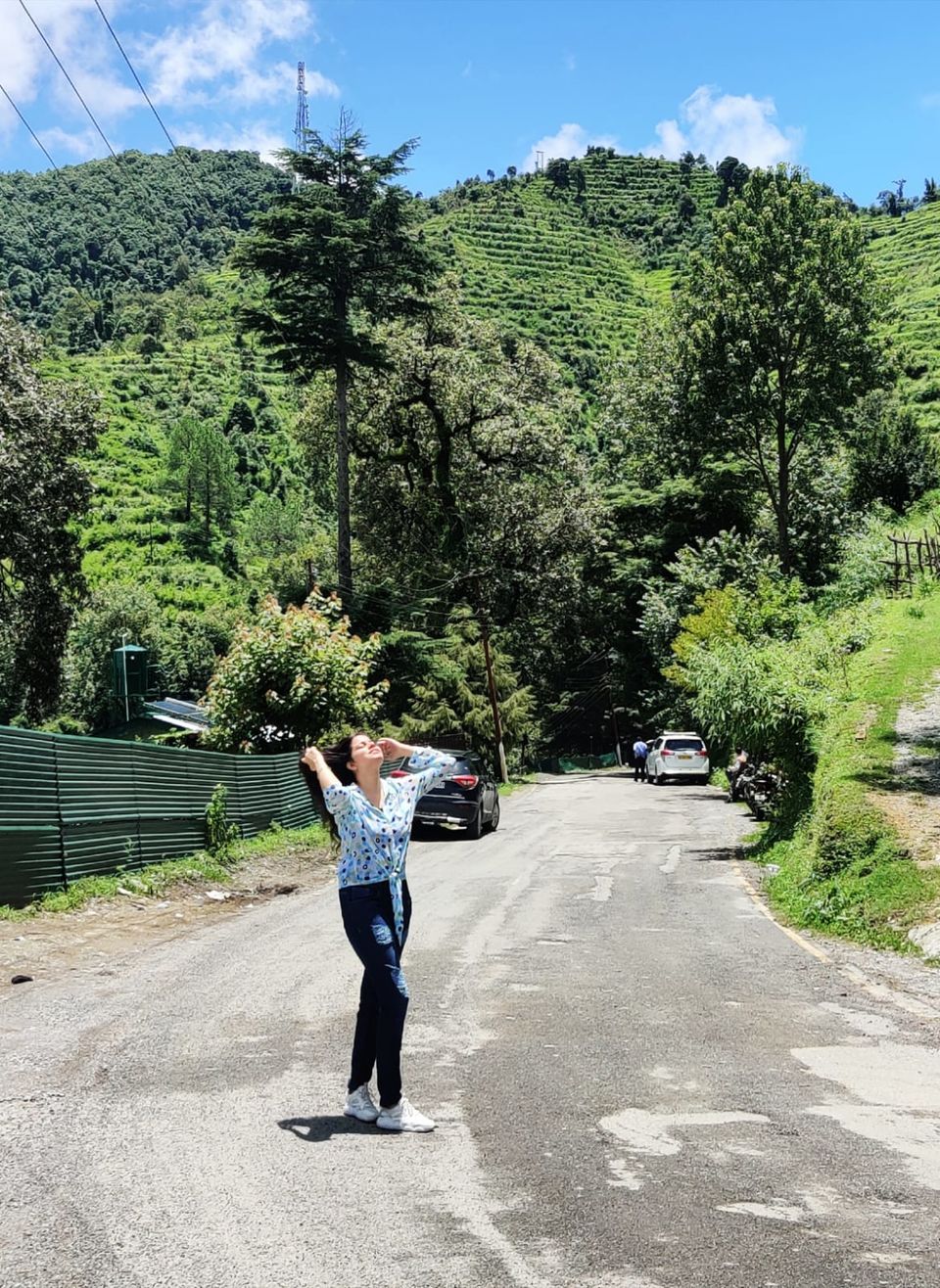 If you found the details and pictures too tempting to resist, here is more information to help you plan your trip.
Where: Vill. Satoli, near Himalyan Ashram, Mukteshwar, Uttarakhand 263138
Price: Start from approx. Rs 2500 per night. They also have special work from home packages.
Ideal for: Anyone who loves nature
What to expect?: Stunning views, friendly staff, delicious food, adorable pets and a bag full of memories to come back with a smile.