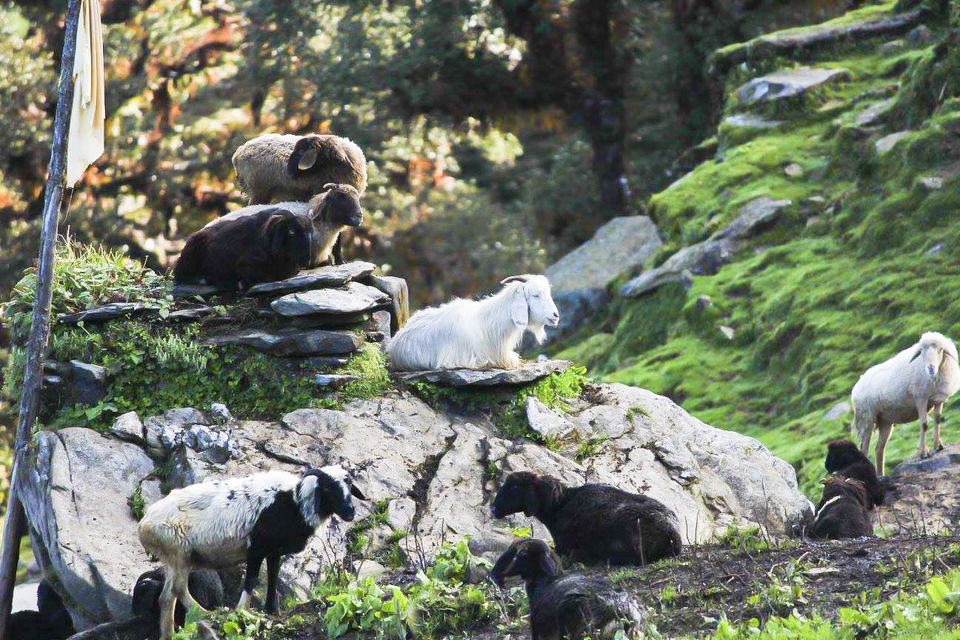 I was a bit confused when my cousin's asked me to join them for this trek, as to go for it or not, whether it is worth doing or not and so. I was in a double mind. But after doing a small research I agreed. We were a group of 4 people and it was a pure budget trip so we planned to start at 6:30 P.M from Delhi and reached Rishikesh around 6 a.m.From Rishikesh we took a bus for Rudraprayag which was an estimate 5 hours journey. After reaching Rudraprayag at around 12:30 P.M we had our lunch on a roadside dhaba and again headed towards out next destination which was Ukhimath (2 hours journey from Rudraprayag). Ukhimath is a pilgrimage in Rudraprayag district. From Ukhimath we hire a taxi to Chopta and we finally reached there 5:30 p.m.
Chopta is a small region of meadows and evergreen forest area and it has the most picturesque sights. And is also the base for trekking to Tungnath . I have witnessed the best sunset of my life here. And not to forget it is also known as Mini Switzerland.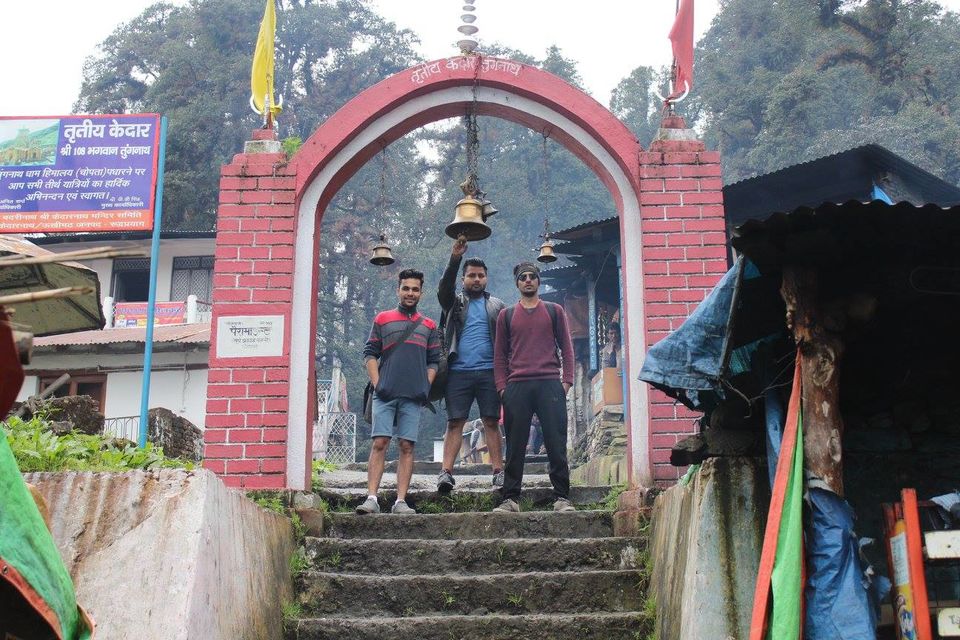 The next morning we have decided to start our trek for Tungnath which is located at an altitude of 3680 m (12,073 ft). But before starting our trek we've decided to stuffed ourselves with aaloo parantha's with chai. And we started our trek at around 10a.m in the morning. As we started we have encountered the breathtaking views of bugyals, sharp blue sky with beautiful formations of clouds. But that was not for too long, I think we have not even reached to the middle of the trek and it started raining out of no where. That is when it made us difficult to trek further as there was no visibility. After walking like 15-20 mins in that rain we found a small stall where we had chai and maggie. Because of the rain there was change in the weather now, it was extremely cold , cold beyond our expectations.But we were so motivated and energetic that even the rain and weather was not enough to ruin our plans.The excitement of reaching to the top was the only thing which kept us going.
We reached Tungnath at around 2:30 p.m despite of so many hurdles and decided to spent the rest of the day there to feel the beauty of that place. We were among some of the lucky ones as the main temple was open by that time and we did Darshan. Tungnath (literal meaning : lord of peaks) is the highest Hindu shrine dedicated to lord Shiva and it's believed that the temple is 1000 years old and among the third (Tritiya Kedar) of the Panch Kedars. The place was calm and serene, there was positivity and a feeling of unending happiness all around. After the darshan we did some chit chat with the locals and found a place to spent our night there itself as the rain was playing hide and seek. Rain was a little disappointing thing for us as we were planning to witness the Sunrise at Chandrashila which was only possible if the weather gets clean by morning. So hoping for the best we all slept off as we were a bit tired.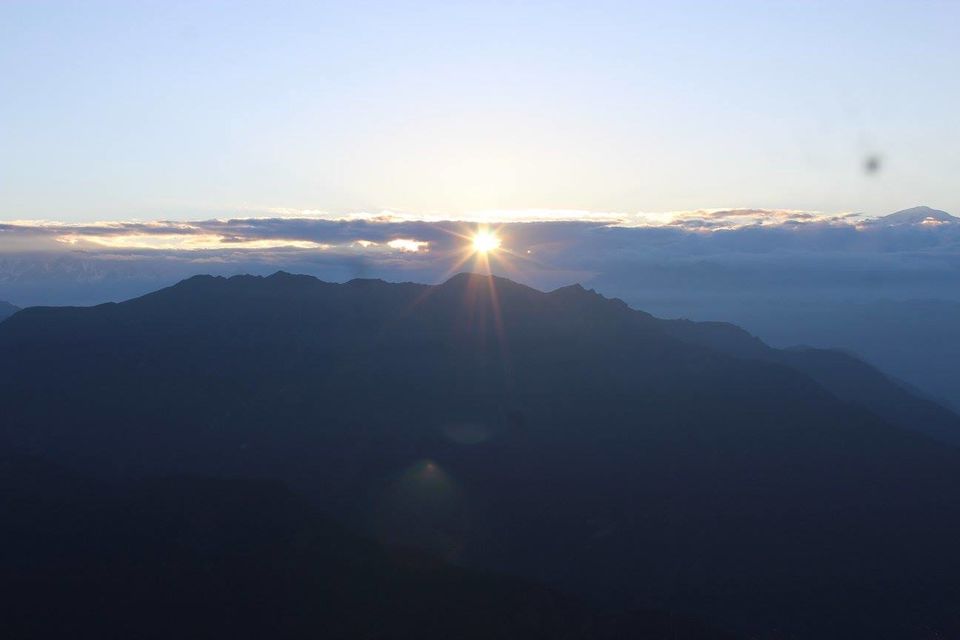 Wake up before the sunrise..Yeah that's what we did.We wake up at 4:30a.m and started our trek. And to our surprise the weather was all clean we could see the stars shining bright as it was dark. Chandrashila is a summit of Tungnath located at the height of about 4000m (13,000 ft). As we started the trek we soon realized that it is not at all easy.It was steep and as it was dark as well. We have made a target to reach by 6 a.m so that we can see the sunrise.
The summit of Chandrashila peak provides a breathtaking 360 degree view. View's, which goes far beyond the simple "views of mountains".The snow covered white mountains on one hand and the green mountains on the other side signifying the life in this serene place. The Sunrise at Chandrashila was a real experience in its own.
This peak provides a spectacular view of Himalayas, especially Nanda Devi , Trisul , Kedar Peak and Chaukhamba Peaks , and according to a popular legend this is a place where Lord Rama meditated after defeating Ravana. We spent like an hour there after the Sunrise and absorbing the beauty of the place which was full of all flora and fauna.
After the spectacular sunrise we started descending to our guest house at Tungnath, after reaching there we had chai and maggie as it is difficult for us to get paranthas their and finally we reached Chopta at around 10a.m. I was so mesmerized with the pure beauty of the place that i made a promise to myself to return to this place again as we left for Ukhimath. We loved everythnig about this place has to offer as it was a treat to eyes.