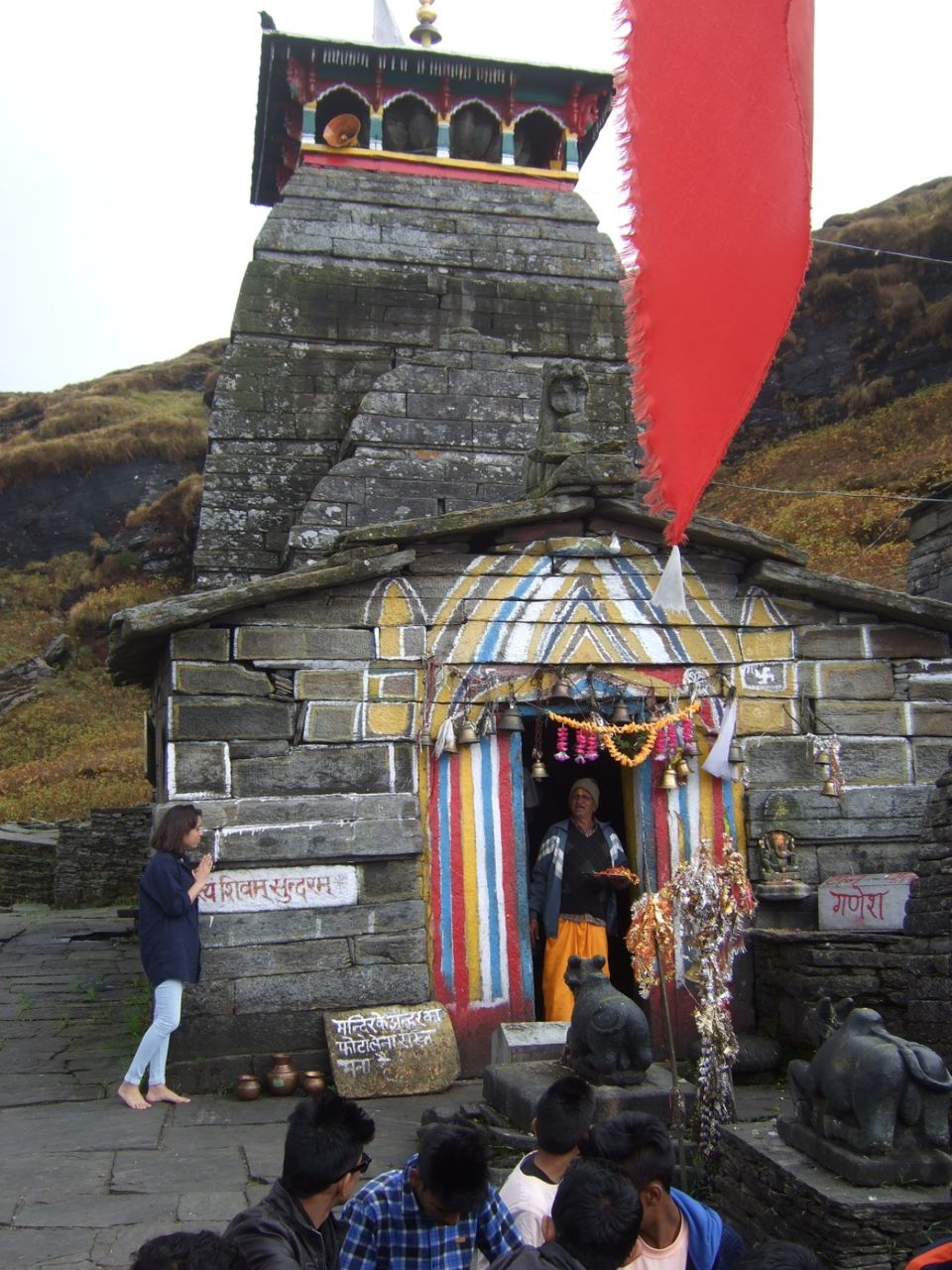 DEVPRAYAG
Devprayag is one of the panch prayag, where Alaknanda and Bhagirathi river meets and take the name Ganga.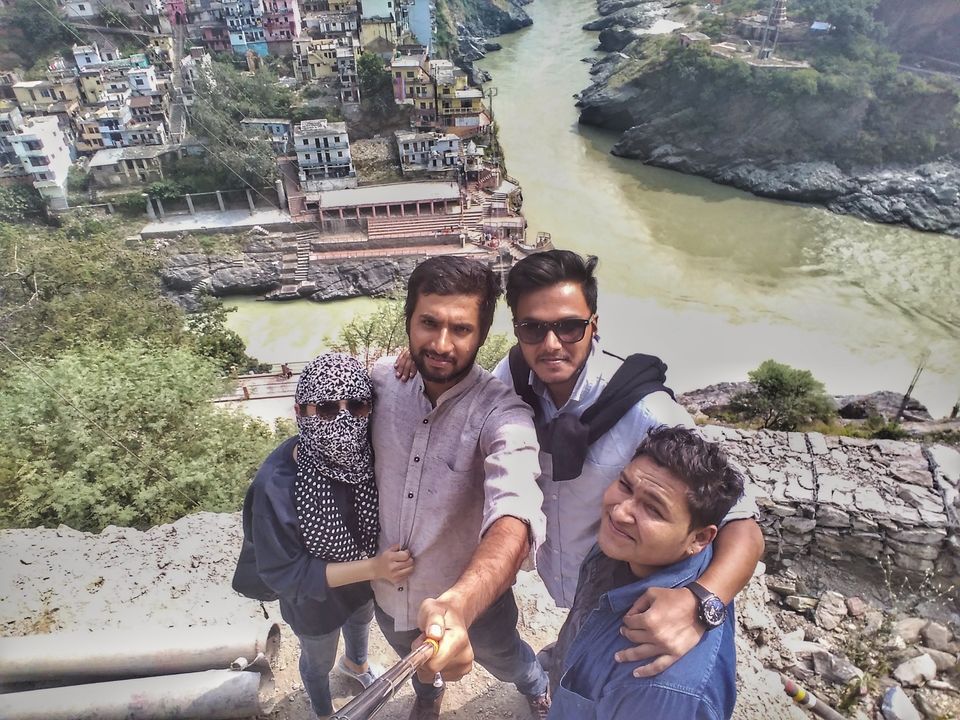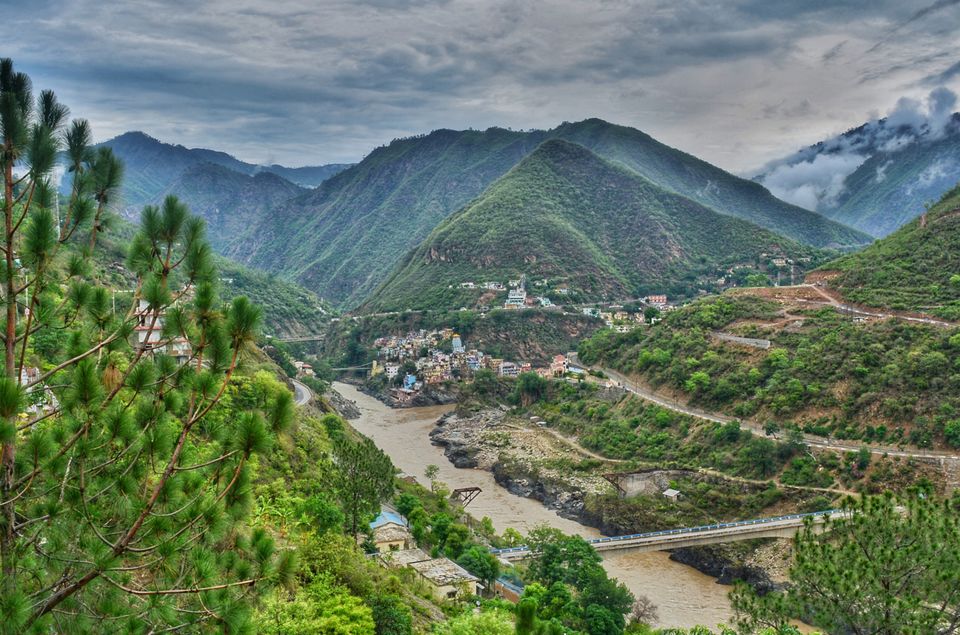 We have started our journey from dehradun around 7 o' clock in the morning and the beautiful journey begins.
It was a winter morning and the weather was so clean, pleasant and cold and we were enjoying the roads and the nature.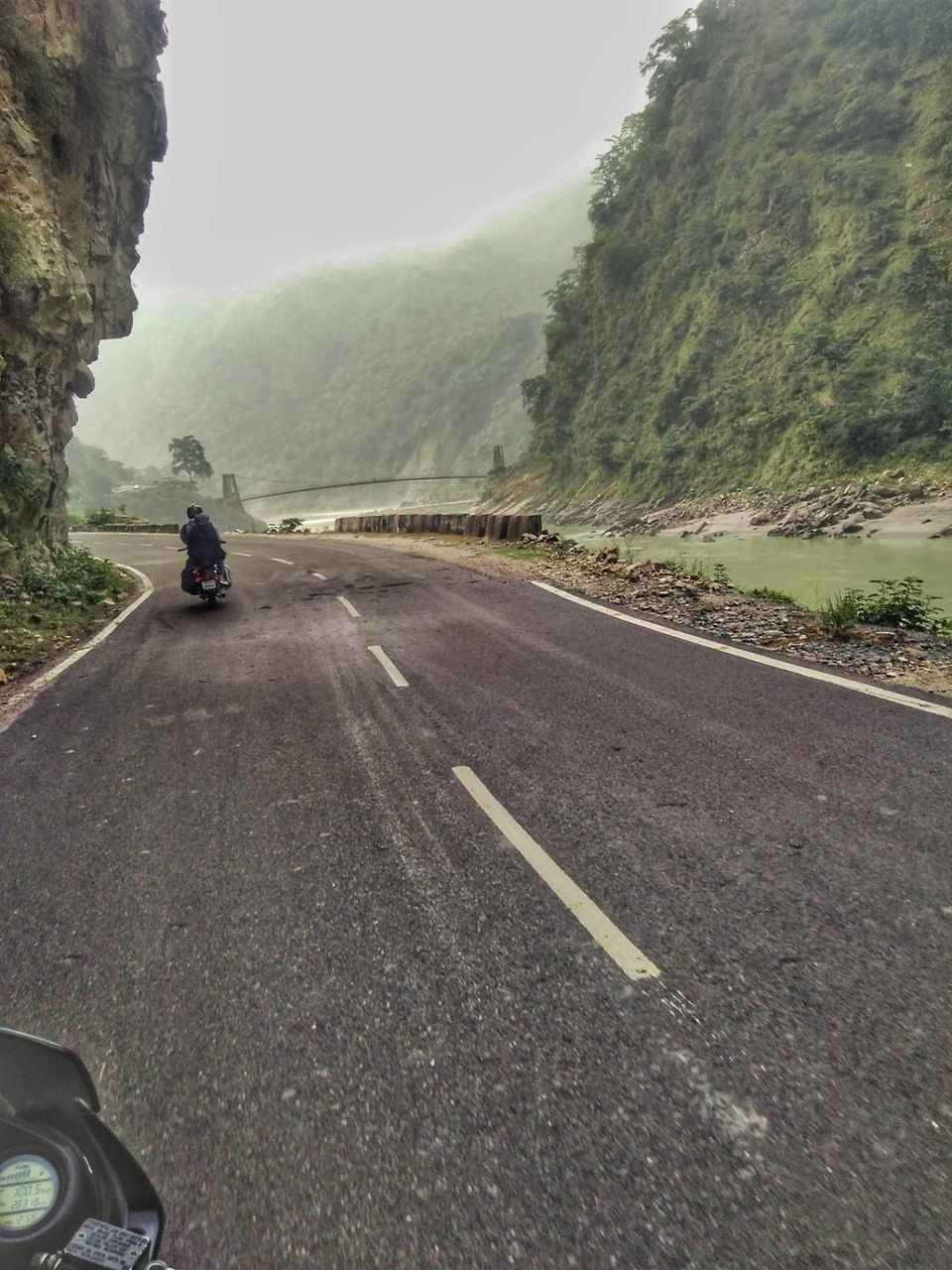 We reached Devprayag around 11:30am. which is 114km from dehradun.
After that we started from their again about half an hour and now we reached somewhere between Rudraprayg and Ukhimath.
We were so enjoying the nature, rivers, roads and everything which comes along our way.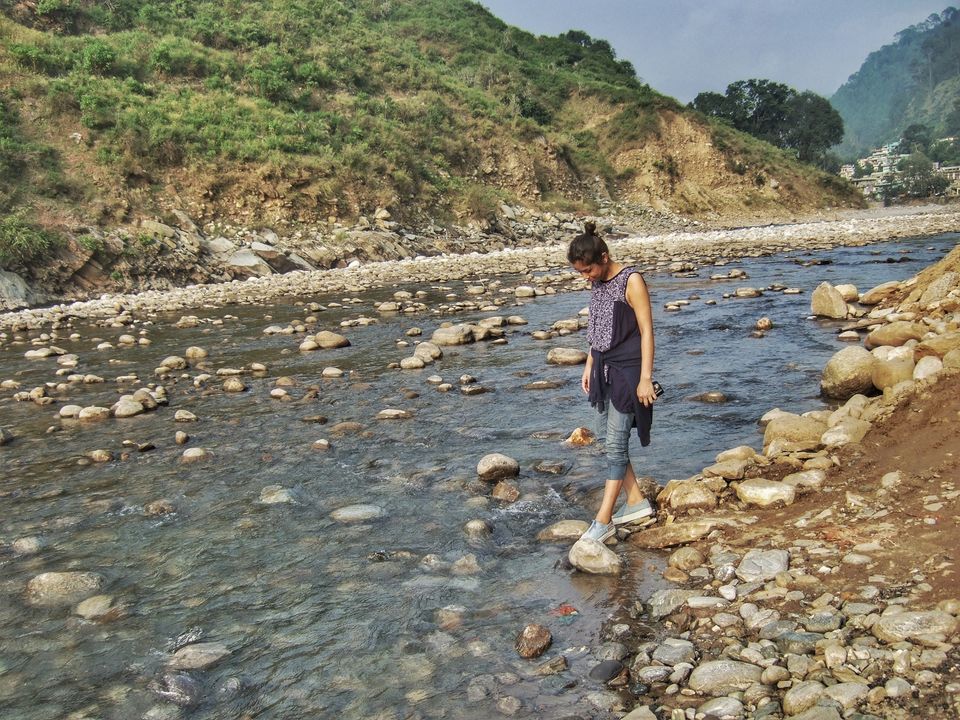 It was 5pm and the sun was set behind the mountains we had no idea where we were and we had to reach chopta the same evening. After taking photos, some rest then we started non stop riding to chopta. We had to reached until the hotel closed.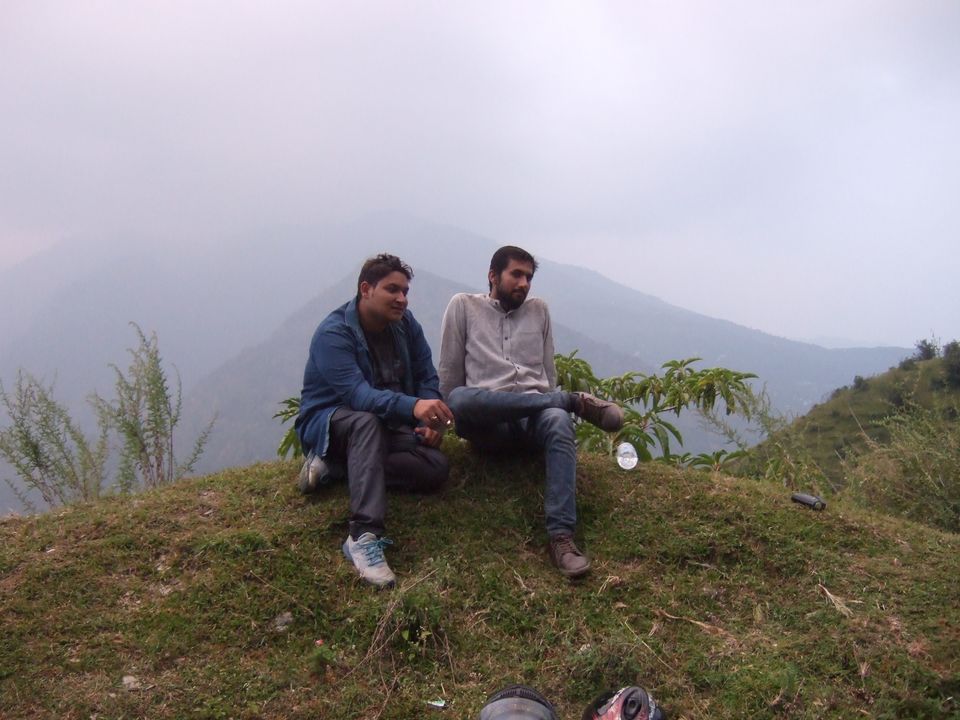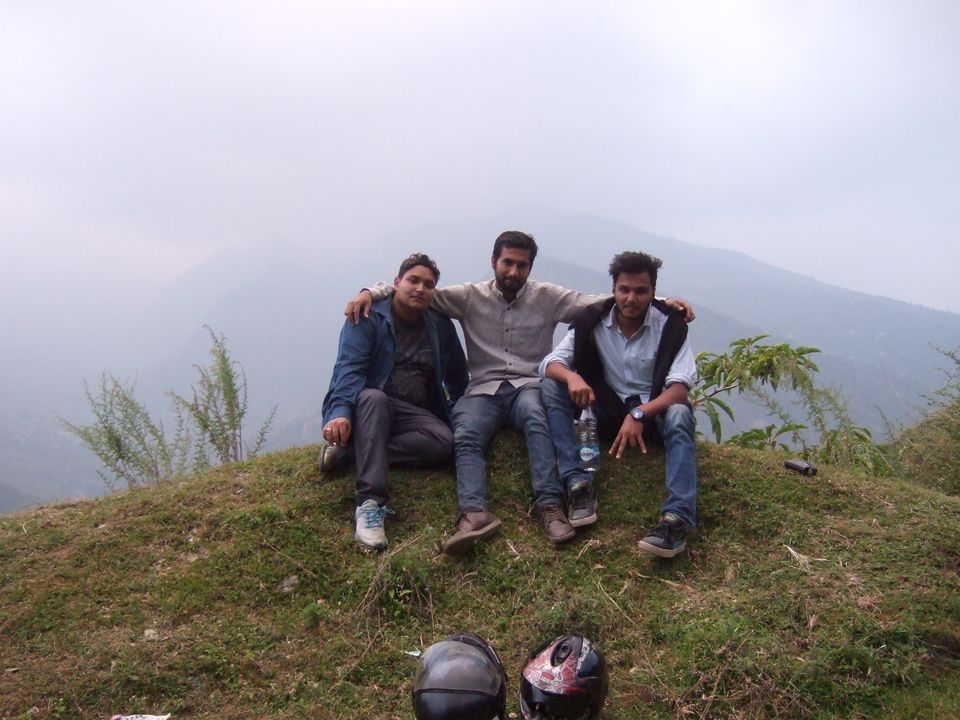 It becomes dark and still had 27km left. We were in jungle roads it was little bit scary but we did not know that we were collecting the memories for lifetime. After enjoying the lovely and scary jungles roads we boarded a hotel for night stay and had dinner.
Chopta to Tngnath trekking- chopta is a base camp for trekking to Tungnath which is also a part of Kedarnath wildlife sanctuary located in Uttarakahand state, India.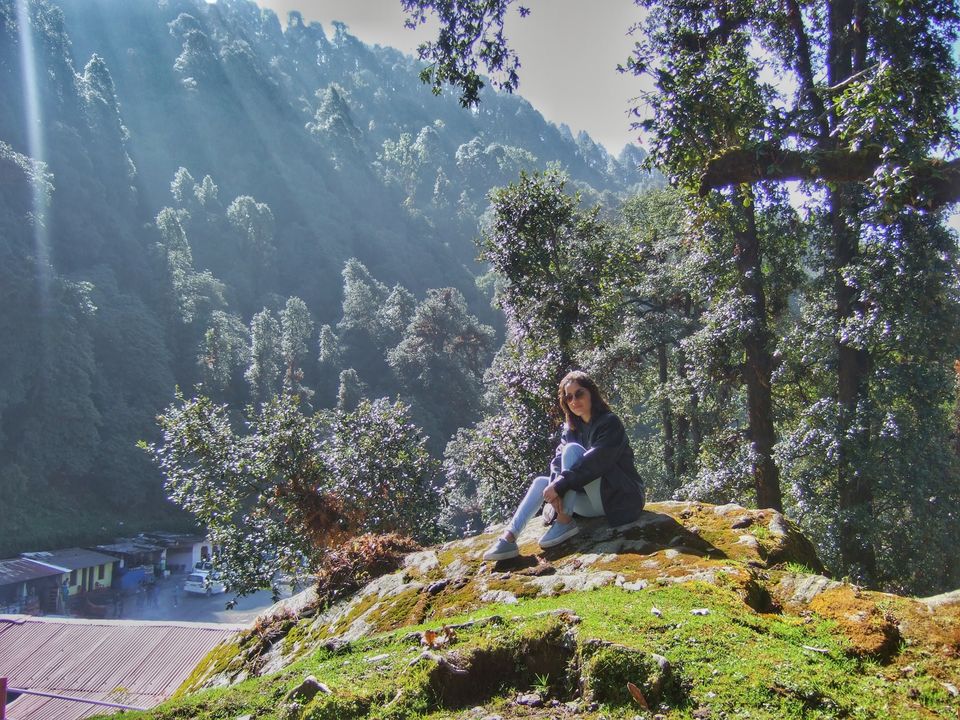 Around 9 o'clock in the morning we started our trek to Tungnath. From Chopta to Tungnath it was 4km trek and it took us 4 to 5hrs to complete the trek. It was first time I was trekking so it was little bit hard at the beginning but when I complete 1km then I feel great and I was non stoppable.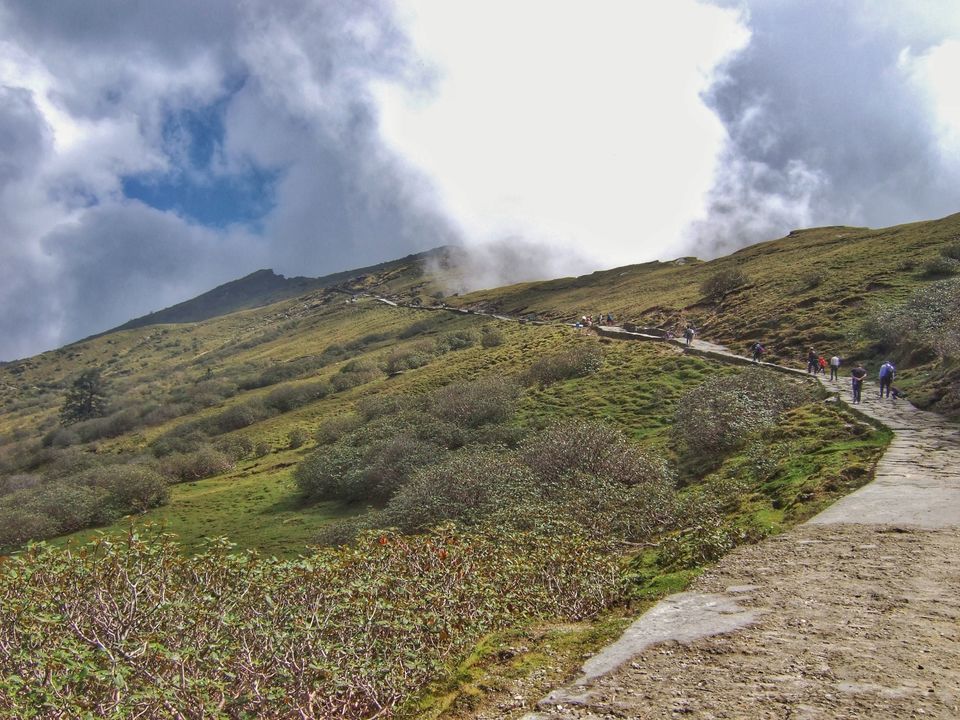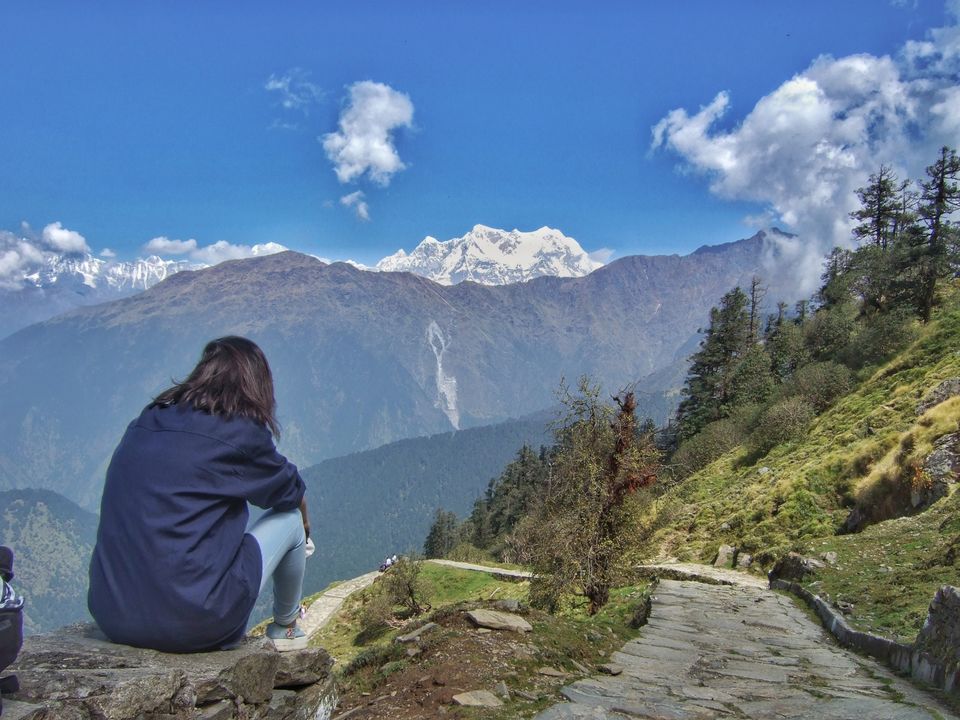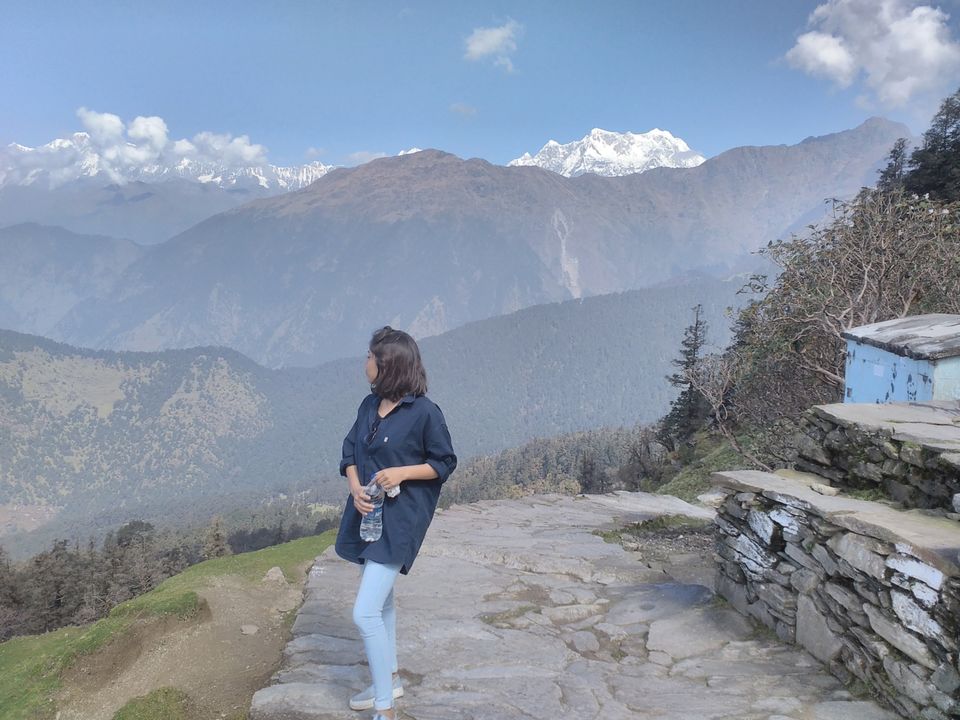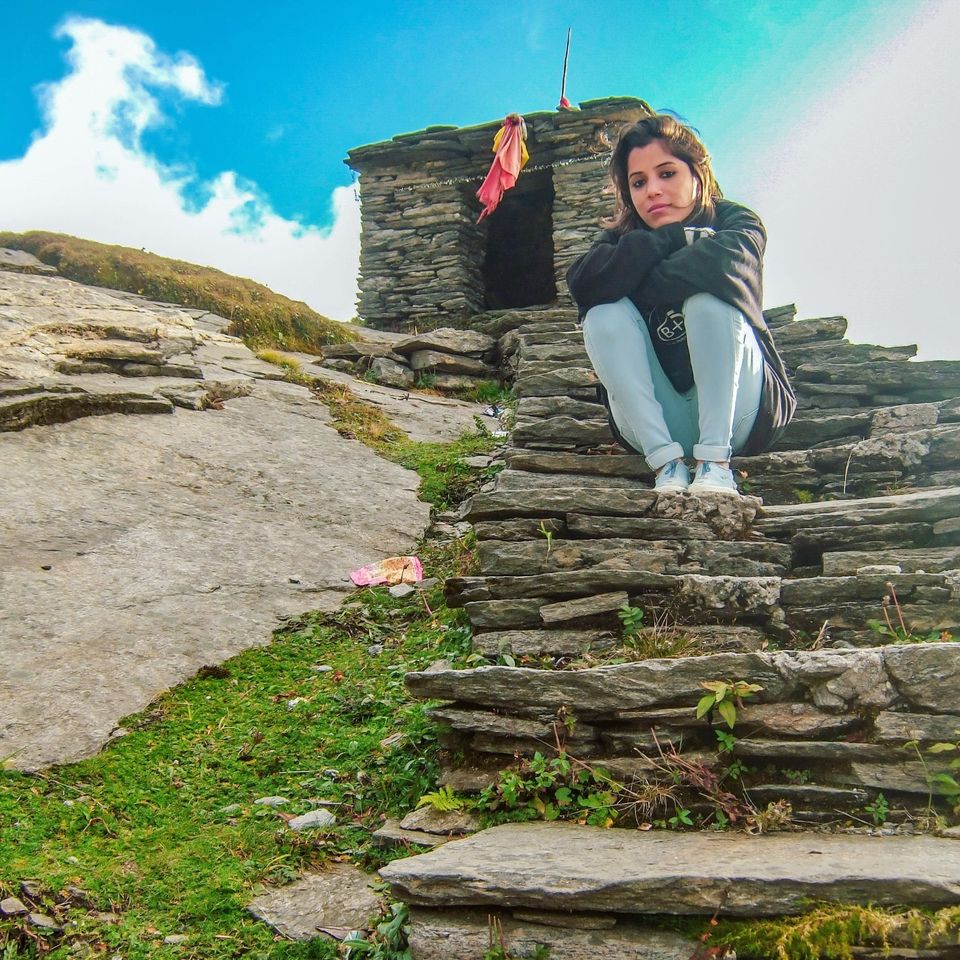 Then we reached Tungnath temple around 12:30 at noon. Tungnath is the highest lord shiva temple in the world and also highest of the five panch kedar located at the mountain range of rudraptayg district uttarakhand.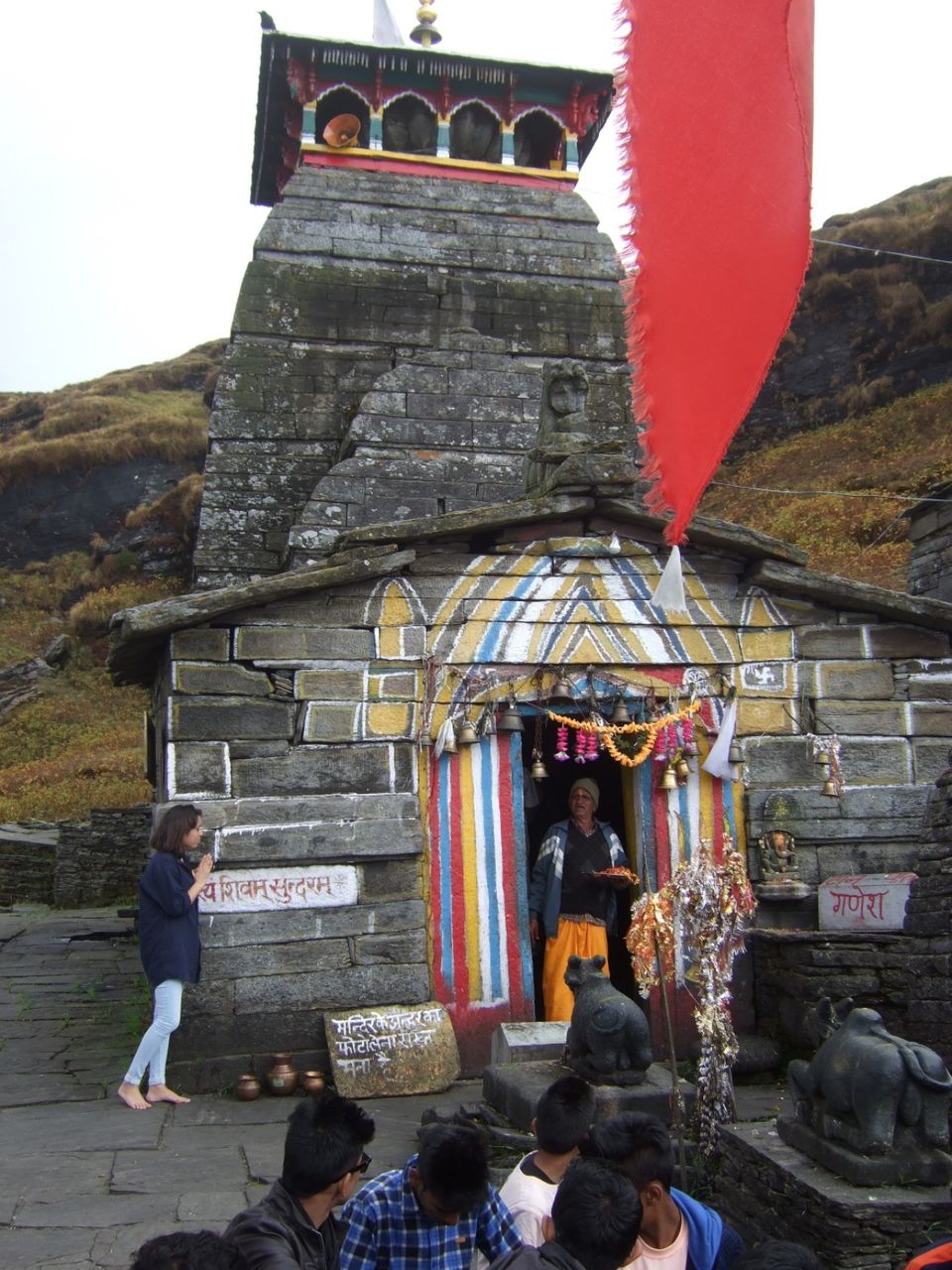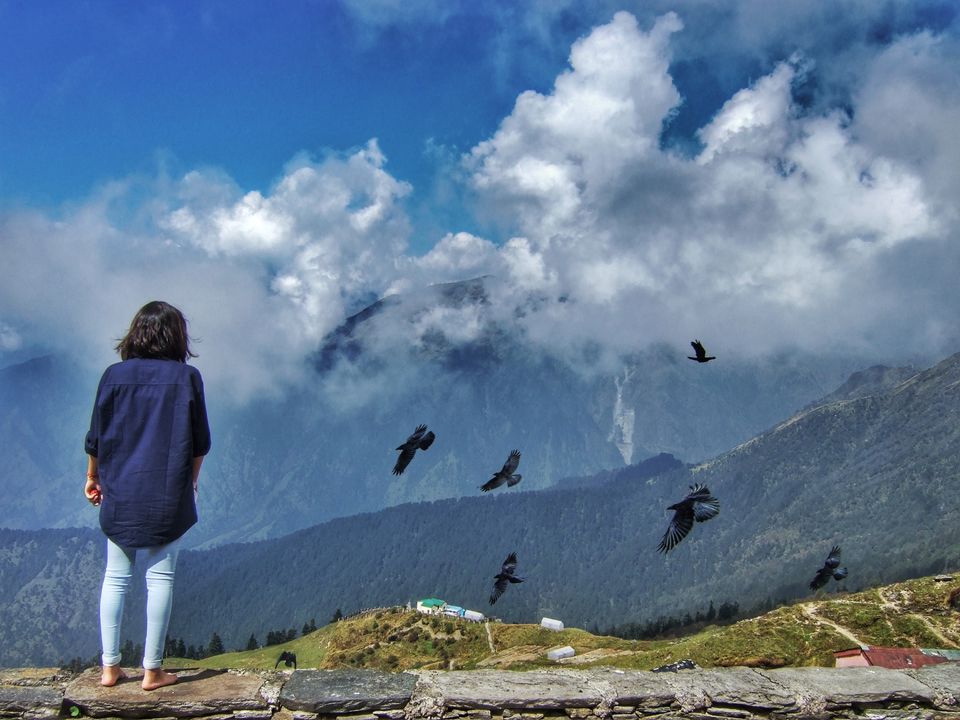 Tungnath temple to chandrashilla peak-
Again we started our trek to chandrashilla peak from Tungnath around 2pm at the same day. And the trekking between Tungnath to chandrashilla was amazing. I never feel so quite, so peaceful in my life before. I literally cry while trekking and still crying while writing this content. I thanks to Mahadev for being with me at the hardest time of my life. It was so different feeling like i never wanna go back to cities and only wanna stay over their for lifetime. Then I reached chandrashilla peak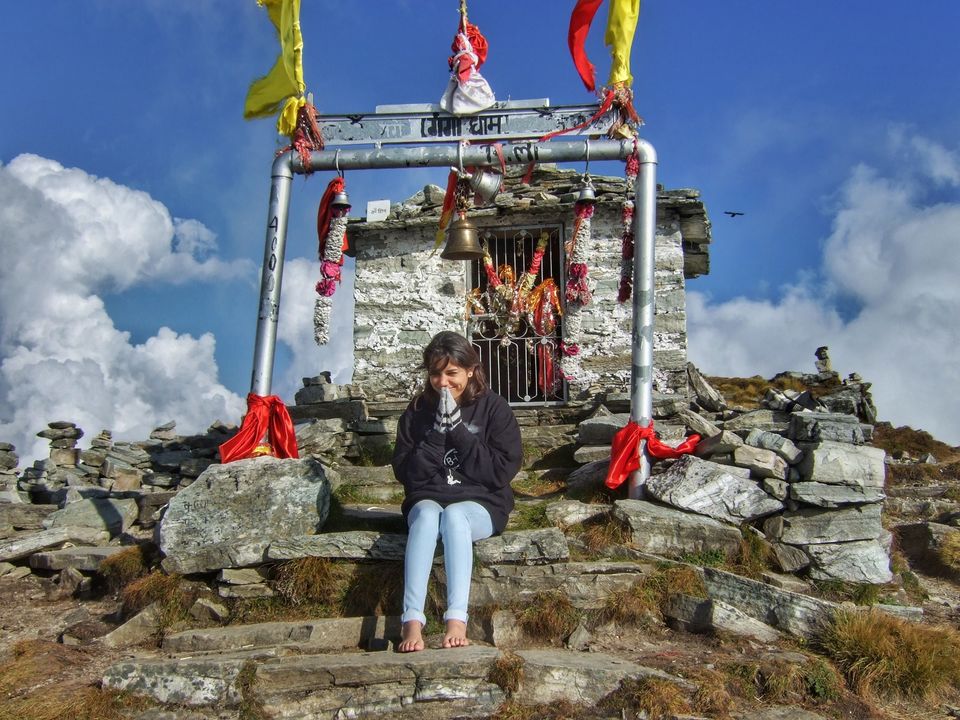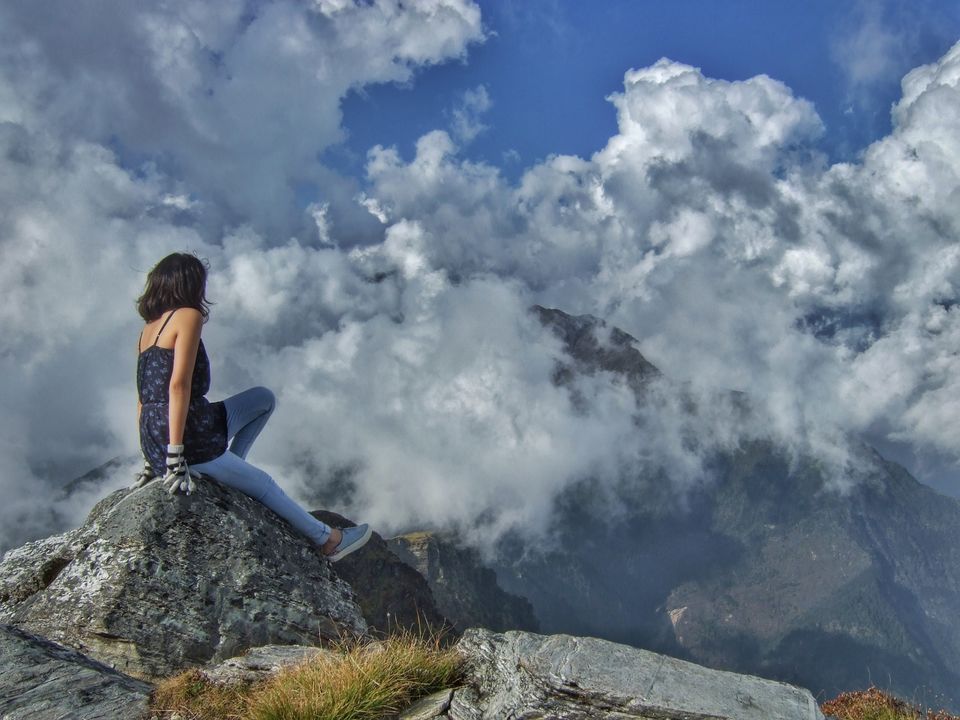 Chandrashilla is summit of tungnath and it is also known as moon rock. This peak provides 360degree veiw of valley and I did complete first summit of my life and I was so happy.
So i feel lot of peace that day and then we came back from chandrashilla peak to chopta around 7pm.
This was my first trek and I had no idea that I am gonna fell in love with the mountains and Thank you shiva for giving us such a beautiful earth.
After Tungnath trek I have done lot of treks and the trekking will goes on forever.
And the next day we started from chopta to Dehradun which is approx 204km.