There's nothing more spectacular than a 'view from the top' of any place – it somehow makes it all look a lot better from far above. And then there's that joy of flying like a bird too! Who wouldn't like a hot air balloon ride once in a while?
The good news is that you don't have to go all the way to Cappadocia, Turkey, for this amazing experience anymore. We have our own hot-air balloon rides with quite some spectacular views too, here in India.
Here's a list of eight such hot-air balloon rides spread across that make you experience what was previously an exotic adventure sport right in your own homeland.
If you've been to Lonavala, you already know how beautiful the place is with its picturesque Sahyadri mountains, lakes and lush greenery everywhere. Imagine taking in all of that from a 1000 feet above the ground level. That's what you get by trying out the hot air balloon ride here and all of that just a 2 hour drive away from Mumbai.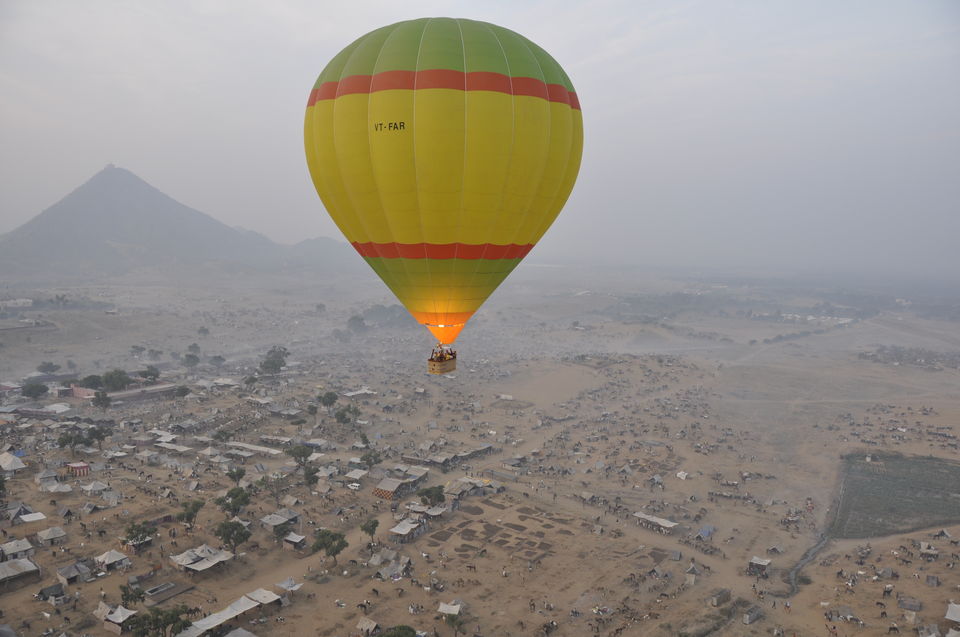 All the vast forts and palaces of Jaipur can definitely seem far more beautiful and magnificent from far up in the sky – there's no arguing with that! What more can we ask for than a hot air balloon that takes us on a mid-air cruise above the pink city? Lakes, Aravalli range of hills and the palaces all of these put together make quite a view from the top.
When is the best time : September to June
How much does it cost : From 6000 for children to 12000 for adults
Organizers : Skywaltz, Adventure nation, Travel triangle, Thrillophilia, Gautamandgautam group, 365 Hops
Among all the fun things to do in Goa, hot-air ballooning is definitely worth a try. Watching the beautiful blue oceans of Goa and the city with all its patterned greenery and the city all together from far up in the sky is an experience you will relish long after you are done with it.
When is the best time : September to March
How much does it cost : From Rs 10,000 – Rs 14,000
Organizers : Klook, Adventure nation, Thrillophilia, Wander trails
Tucked away in its own quiet from all the hustle and bustle of the rest of the world, Hampi is a place where you can get lost in the ruins of the past (literally and figuratively). Imagine having to watch all of these really ancient structures in all their beauty and timelessness from far above the ground. This experience is no longer a dream, with the hot-air balloon rides of this place making it all real.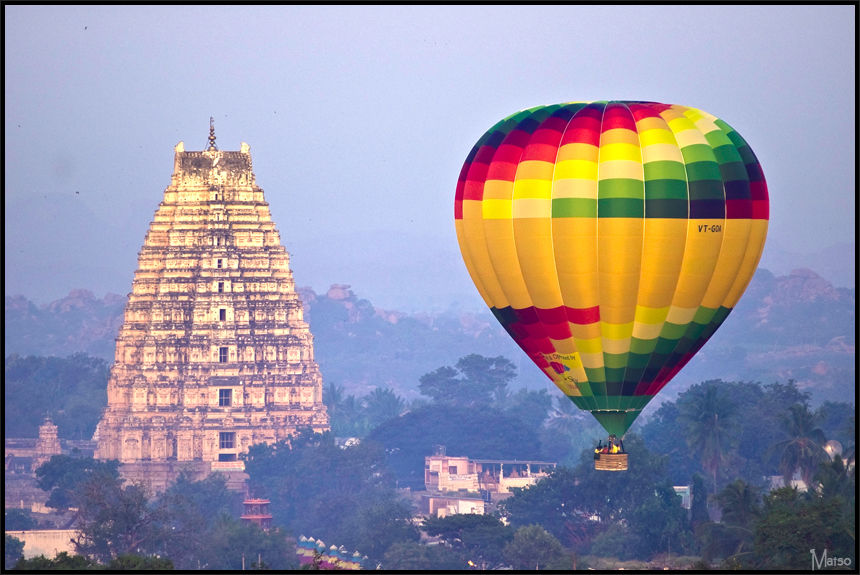 When is the best time : Winter through the early spring
How much does it cost : Rs 12,000
Organizers : Holiday India, Tiger Balloon Safaris
One of Darjeeling's new attractions is the hot-air balloon rides. Recently introduced, this is one of the best ways to experience this beautifully scenic hill-station. The balloon ride is far cheaper here as it needs at least 15 people on it for an hour's ride. It does not go far too up into the sky either with its height reaching up to just 300ft.
When is the best time : October to May
How much does it cost : Rs 1500
Organizers : Antilog vacations
Manali's snow-capped mountains and beautiful lakes are all the more mesmerizing when we watch them from a few hundreds of feet above the sky. The hot air balloon which operates in some seasons here is definitely worth a try for this magical experience. However, it gets a lot colder as we go further up into the sky so make sure that you are covered up well.
When is the best time : October to December and May to July
How much does it cost :
Organizers : Astvinayak travels , Adventure Valley
Along with the famous camel-fair, Pushkar is also known for its hot-air balloon rides that take place twice a day along the lakes of this town during the fair days. With camels, the camps and the temples of the place, the view from 100 feet high can be quite a treat to the eye.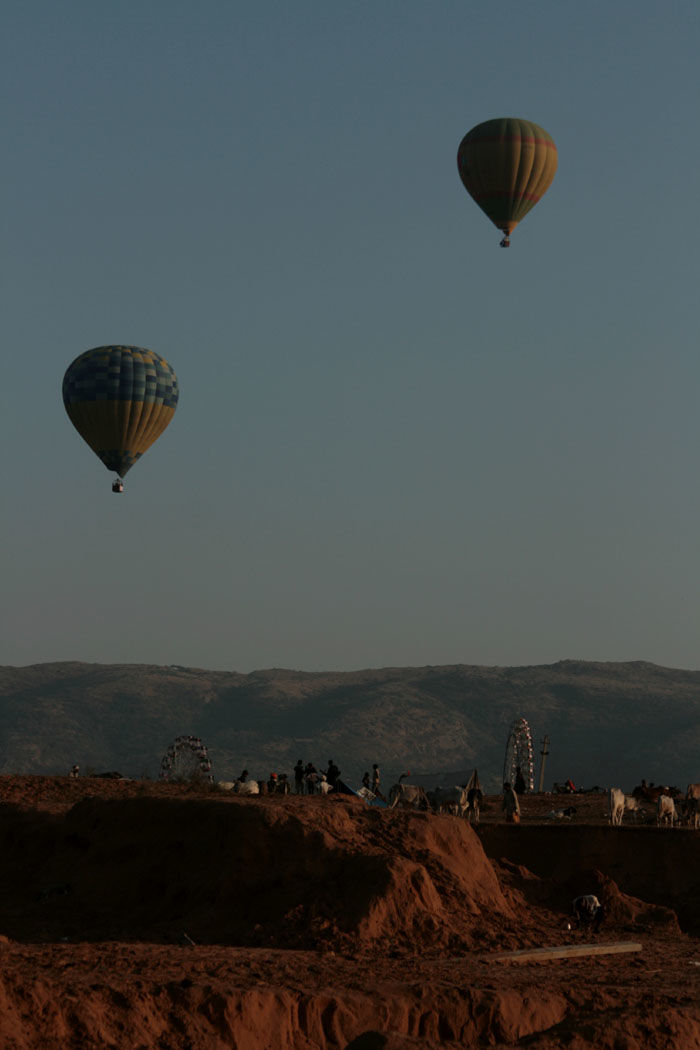 Watching the Tajmahal up close is spectacular, we agree. But imagine watching it from the sky, about 500 feet above it. It's definitely going to be breathtaking. We get to see this monument in all its beauty and glory this way.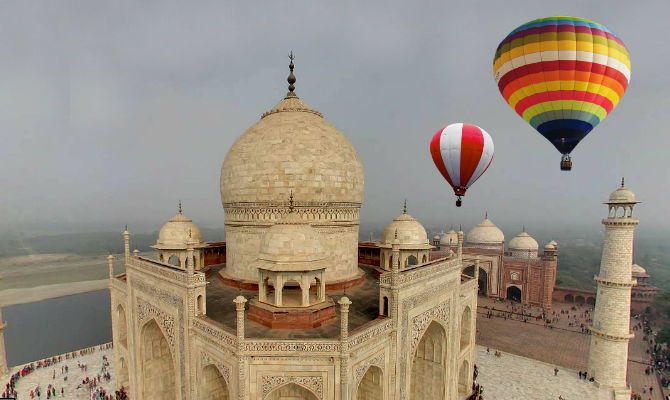 When is the best time : November to March
How much does it cost : Rs10,000
Organizers : Taj Balloon festival, Carrent India
Do you have your own hot-air balloon experiences to share with us? Let us know here. Also, don't forget to check out Tripoto's Youtube channel for some amazing travel videos.