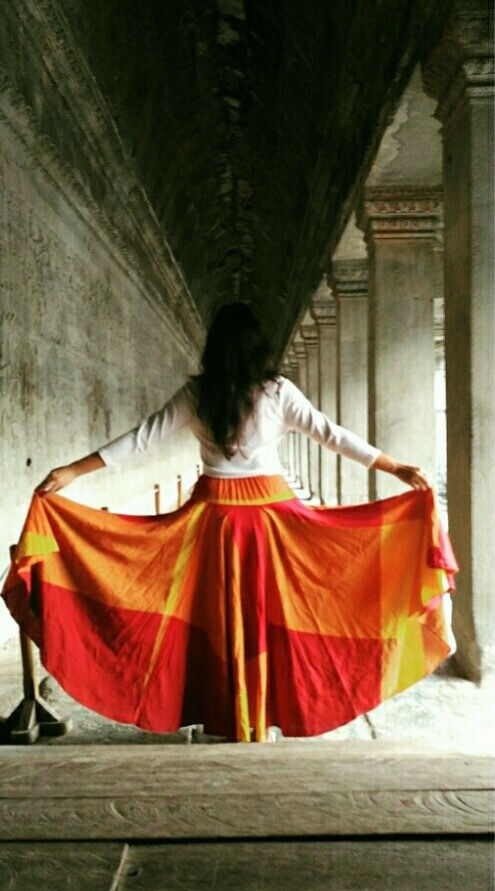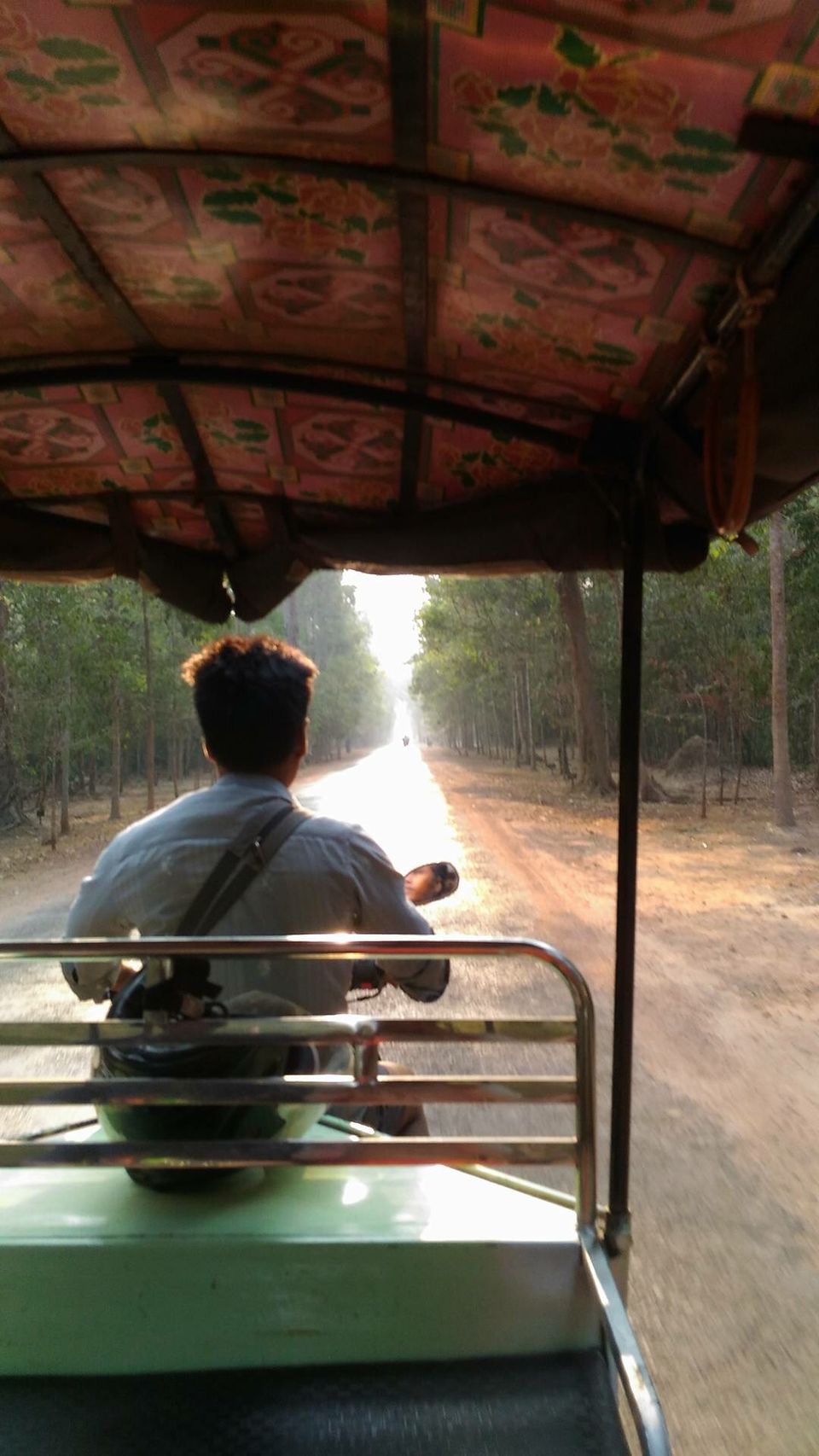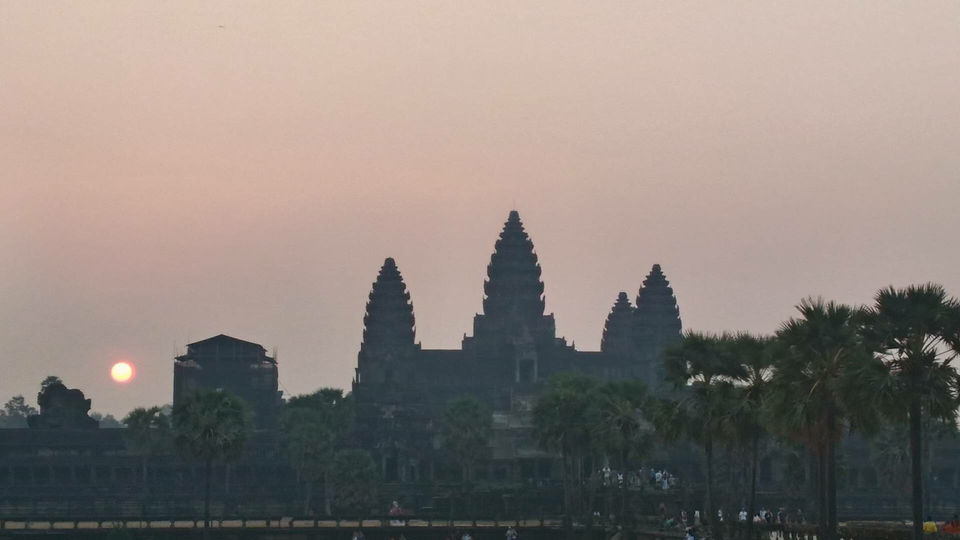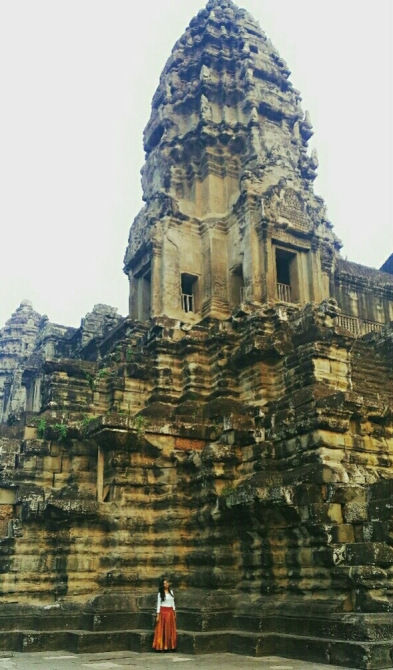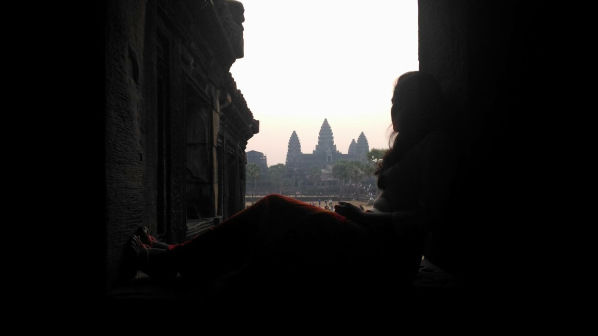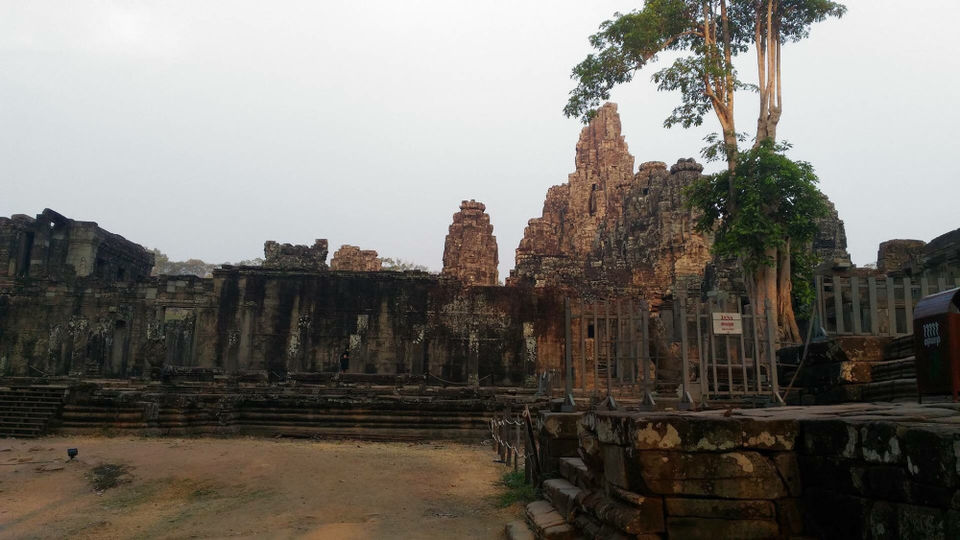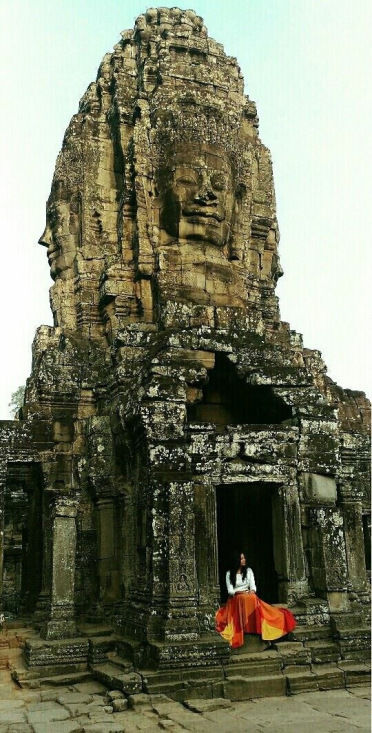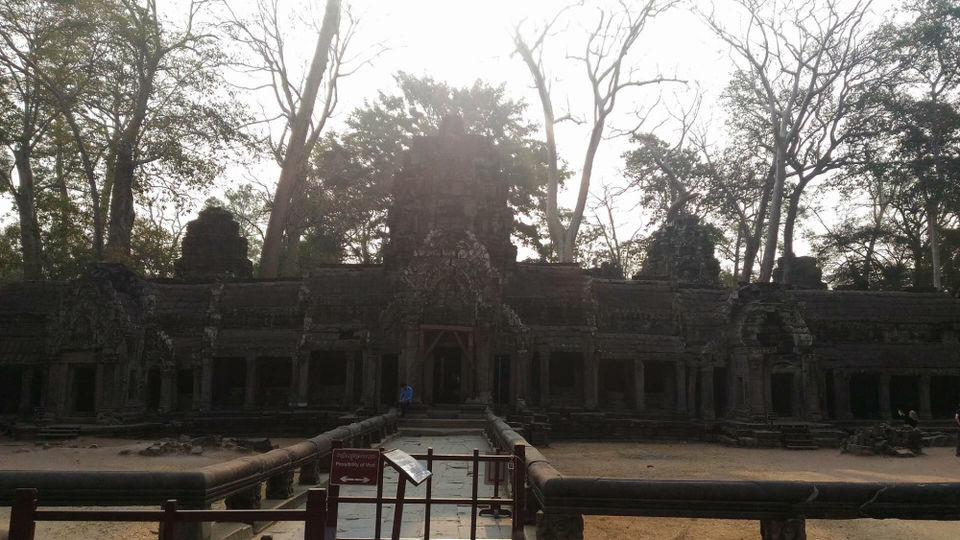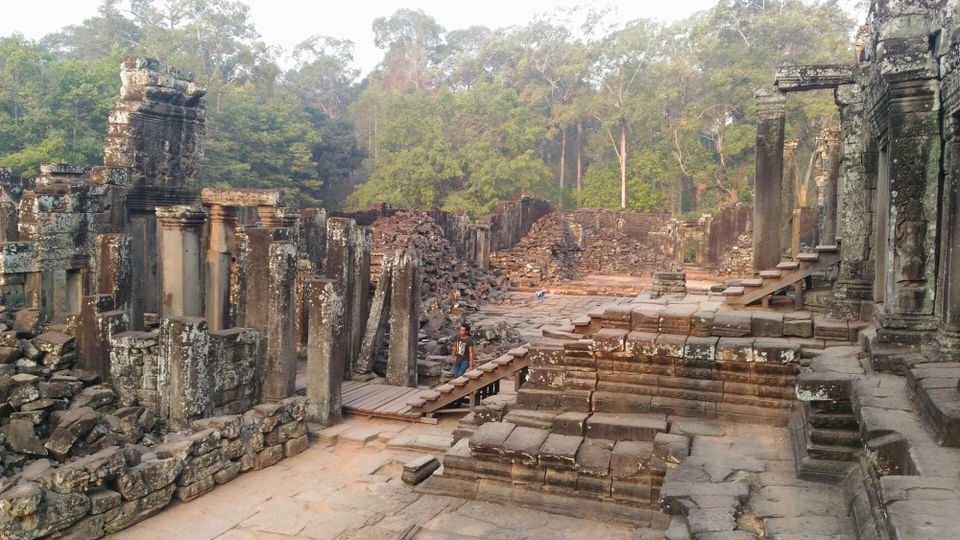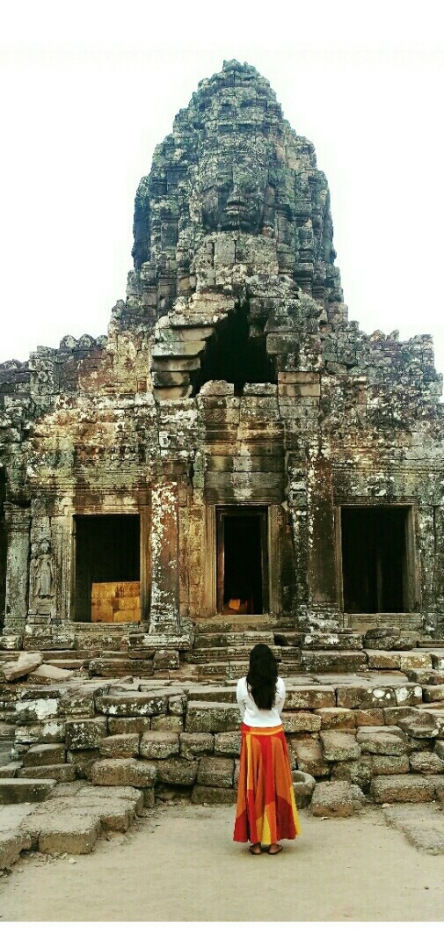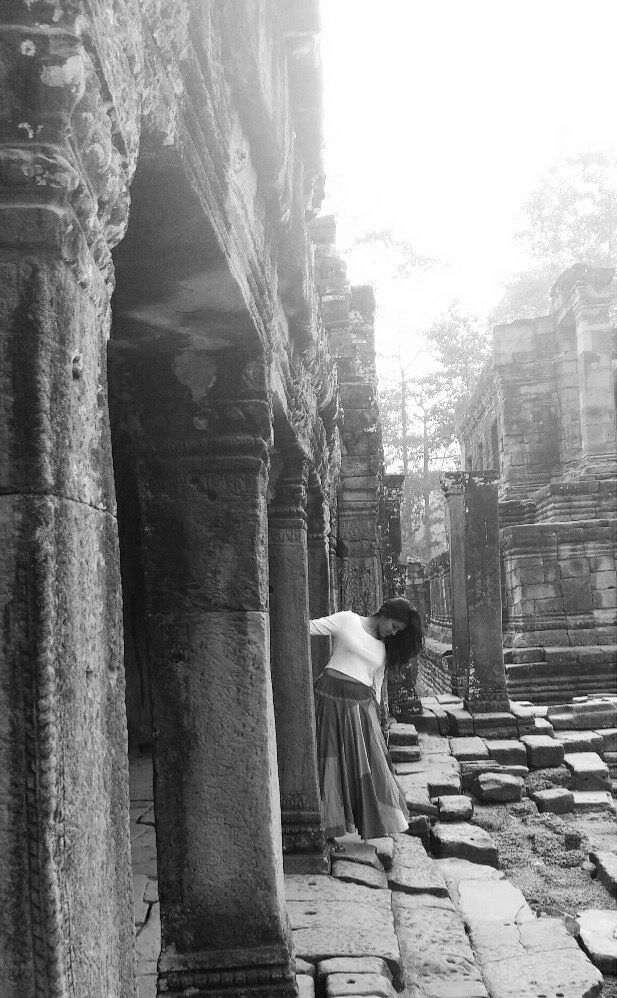 I was psyched out of my mind at the prospect of visiting the Angkor Wat temples when I first decided to go to Cambodia. Out of all the temples that I have ever been to in my life, Angkor Wat is definitely my favourite. Angkor Wat lies in the province of Siem Reap. I reached Siem Reap via an overnight sleeper bus from Sihanoukville. Siem Reap is a nice city, better than Phnom Penh, at least I thought so. It's clean, less crowded and has a good old school vibe to it. I tasted a few traditional Khmer curries for lunch which were pretty alright and that's just about as far as my experimentation with food went as the next speciality of the city was deep fried tarantulas. Yes, that.


At night, I took a walk around the Pub Street which is the most happening area of Siem Reap . The nightlife in Siem Reap doesn't come close to that of Thailand, or even Phnom Penh, but you should be able to find what you are looking for. From intimate places for a quiet cocktail, to Khmer "disco type" places, one can get Beer here for less than $1 and the traditional Khmer beer for even less than that. The only mode of transporation in the city is by foot, cycle or by tuk tuks.
Angkor Wat is a UNESCO world heritage site and was built from the 9th to the 15th century. The Angkor Park has a group of temples located at some kilomteres from each other. It is also the largest religious monument in the world. And its pretty darn cool.
I booked a tuk tuk to take me around the park for about $14. The avg price is $15 and you can probably bargain it down to $12 if you're lucky enough. I woke up at 4am and got out to brave the morning to visit the ruins of Angkor. Thankfully my tuk tuk wala knew how to speak English, so getting around was easy . I first went to the ticketing centre to get the $20 ticket and then my driver drove me to the Angkor Park which was a 20 min ride. The Angkor Park is massive and just really massive. It's like a clean jungle with ancient ruined stone architectural marvels around you and to me it felt like i've been transported back by a thousand years or something. In bits and pieces it felt like i was in a live though less dangerous version of Temple Run.
I started with visiting the main Angkor Wat temple to catch the sunrise. And boy, it was crowded. 5 am and hundreds of people there to catch the sunrise. God only knows how crowded it must get later in the day. It was originally constructed as a Hindu temple for the Khmer Empire, and gradually transformed into a Buddhist temple towards the end of the 12th century. It's customary to cover your knees and shoulders otherwise you aren't allowed entry into a few temples. Well, it was evident that a lot of people didn't beleive in that.
After sitting outside the temple for about 30 min, i saw the sun rise, right behind the temple and it was such a beautiful holy sight. The temples then opened their gates and everyone got in to explore the ruins. It took me about 40 minutes or so to cover it, it's pretty massive and a whole lot of walking. A lot of people took guides also but i'd recommend reading up about it before hand or googling it as and when visiting the temples.
After this, my tuk tuk wala took me to the Bayon temple at Angkor Thom, which I personally liked the most. Its not too huge but really magnificent with its distinctive feature of smiling stone structures that jut out at the top. Thankfully there weren't many people there so I was able to enjoy exploring the temple in peace. With every passing minute, I could literally feel everything getting hotter. The cambodian heat was absolutely brutal but I had still had 1 more temple to visit before I was done. So – Sun's out, Gun's out y'all! Angkor is also known for being the famous backdrop to Angelina Jolie's Tomb Raider. And that did not hurt, feeling cool walking on the same ground where Jolie fake-killed bad guys haha
My last temple visit was to Ta Prohm. Ta Prohm's state of ruin is its state of beauty. Banyan and Kapok trees spread their massive roots over stones, and their branches and leaves intertwine to form a roof over the structures. Trunks of trees twist amongst stone pillars giving it such a haunted charm. It's not been restored completely so one cant walk into it all the way but still the scriptures are fascinating and you'll just be in awe of it.
Honestly I'm not someone whose into architecture as such, but the Angkor Wat blew me away. There are many temples in the complex that one can visit and honestly its tough to do that all in one day. The park has accommodation also so one can live in the forest and rent a cycle and cycle around and visit all the temples properly over a few days or so. I was pretty "templed out" and close to a heatstroke by about 11 am and I had to catch my bus to Bangkok which is why 3 is as far as i could go. However, one should come visit the complex early around 5 am because later in the day either it gets ridiculously hot or ridiculously packed. I wish I could catch the sunset also at Angkor because that's supposed to be as beautiful as the sunrise but I had a bus to catch and do some overland border crossing so I had to leave.
If I could do this trip once again, I'd definitely live at Angkor for a few days and explore it more because that's just what it deserves! For all you history lovers out there, add Angkor Wat to your bucketlist if you haven't already. And for those who aren't into historical architecture like me, still go visit these temples and you're bound to be awestruck!
This trip was originally published on Loving Lost