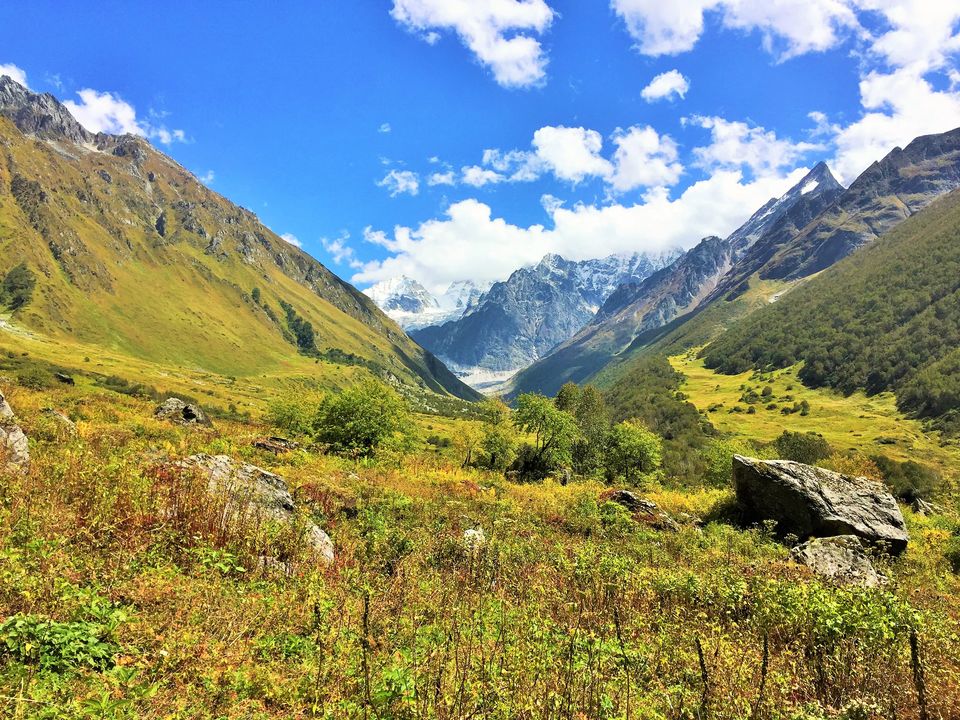 Rough paths, scary mountains, dense forests are the symbolic conception of the word 'Trekking' but believe me-'The best view comes after the hardest climb.'

With six days in hand, mind and soul full of commitment to have adventure excitedly, intelligent planning, and focused effort; we embarked the long trekking adventuresome journey extending to near about 44km in Uttarakhand, India.
Here we started with our most soothing experience during excursion to Valley of Flowers, known for its meadows of endemic alpine flowers, richest diversity of flora and fauna including several rare and endangered species; Hemkund Sahib or Gurudwara Sri Hemkund Sahib Ji, a pilgrimage site of sikhs in Chamoli district, Uttarakhand, India and one of the Char Dhams- 'The Badrinath Temple' dedicated to Lord Vishnu, situated in the town of Badrinath, Uttarakhand, India.
We started with the night journey on 12th Sep, 2017 and boarded the bus from ISBT, Kashmere gate, New Delhi to Rishikesh, Uttarakhand at around 9:00 P.M. For others Train from NDLS to Haridwar is an alternate option which we didn't choose. The journey of 5 to 6 hours to Rishikesh tickled every nerve, filling our mind and soul with excitement with each passing minute taking us near to nature's lap. After reaching Rishikesh, we took the bus to Govindghat, a small town at a distance of 300 km in Chamoli district, Uttarakhand, India that was our first stopping point to start trekking. For the convenience of passionate trekkers like us, both local government bus (costing around 480 bucks) or private cabs (though expensive costs 14000 bucks both way) are available that takes around 10-11 hours to cover 300 km stretch of mountainous terrain. Due to tight pockets, we opted for government buses and reached Govindghat on 13th September, 2017 around 4:00 PM. A decent hotel with panoramic view (Hotel Bhagat) was already booked that facilitated hassle free stay. Pre booking and hot water facility were the prime things kept in mind to start trekking next day.
Next day i.e. 14th September, 2017, early morning, we checked out and started trekking to Ghangharia (last human habitation on the way to Valley of Flowers and Hemkund Sahib). Though the trek stretches to 11 km, we took shared taxis are available up to 4 km that took only 15- 20 minutes from Govindghat at a cost of 40 bucks per head. Hiring a personal taxi for 350 INR approx. seem waste. For trekking, do ensure you must have few essentials like a good trekking bag, sun cap, sunscreen lotion, sunglasses, raincoat, water bottle, dry-fruits and glucose for energy, knife, torch, personal medical kit. It took six hours (reached Ghangharia at 3:30 PM) to cover 11 km of long, rocky and exhausting trek, however the scenic beauty provided an internal serenity that combatted the travelling pain and motivated us every now and then. Searching hotels was not so tiresome due to limited availability of options; still Hotel Kuber Annex was the best with all the necessary facilities. Cherry on the cake was the off season tag that gave chances of good bargain, with biding price of 1000 bucks per night for 3 nights and 100 bucks extra for each boil water bucket :-p.
Ensure that you attend Gurbani in the evening at the Gurudwara, which will allure your soul toward a life of harmony, to seek a calm spirit.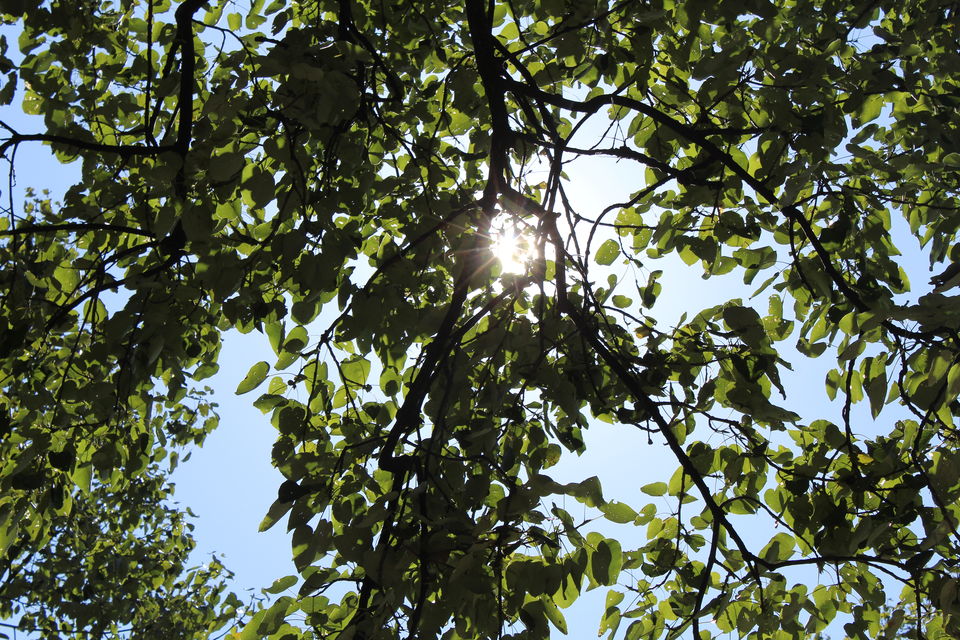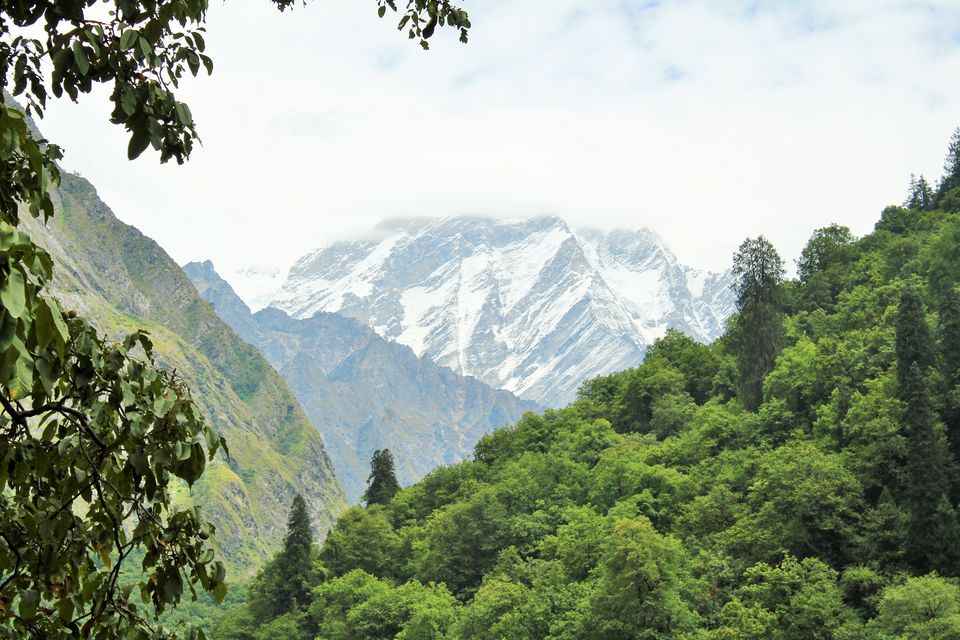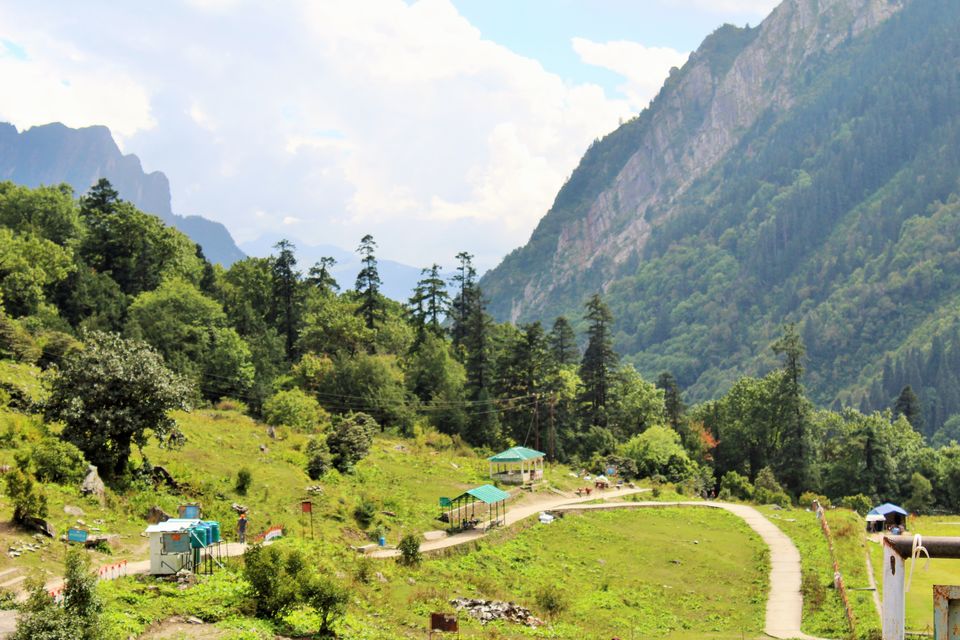 On 15th September, 2017, we started trekking to reach Valley of Flowers (3658 metres altitude) early morning in order to return back before evening after a trek of 12 km. Start your day with light and healthy breakfast facilitating easy walking as no transport is available, all you have is your two legs :-D
Carry minimum things in handbag with a jacket and a camera to capture the beauty of the valley. Trekking fees is nominal (150 bucks/person) and an entry record to ensure you come back :-D.
The dangerously adventurous, heart-taking trek was a gravelled narrow path and somewhere no path, steep ridge, dense forests that caused adrenalin rush in excitement and fear. But the gorgeous natural landscape of blue pine forests, colorful flowers, high ridges, snow-capped mountains and pristine waterfalls paid the fair price to our hard work and painful legs. Lolz… After a trek of 6-7 km came 'the valley of flowers' with variety of mind boggling and eye opening varieties of never seen before flowers. We came back around 3:30 pm, all in pieces, accumulating all our, not so left, potentials to spread on our beds like deads. Rest of the day was enjoyed in the Hotel room with a hot cup of tea and some snacks and playing cards. Proper rest will surely gear you up for the next level sport.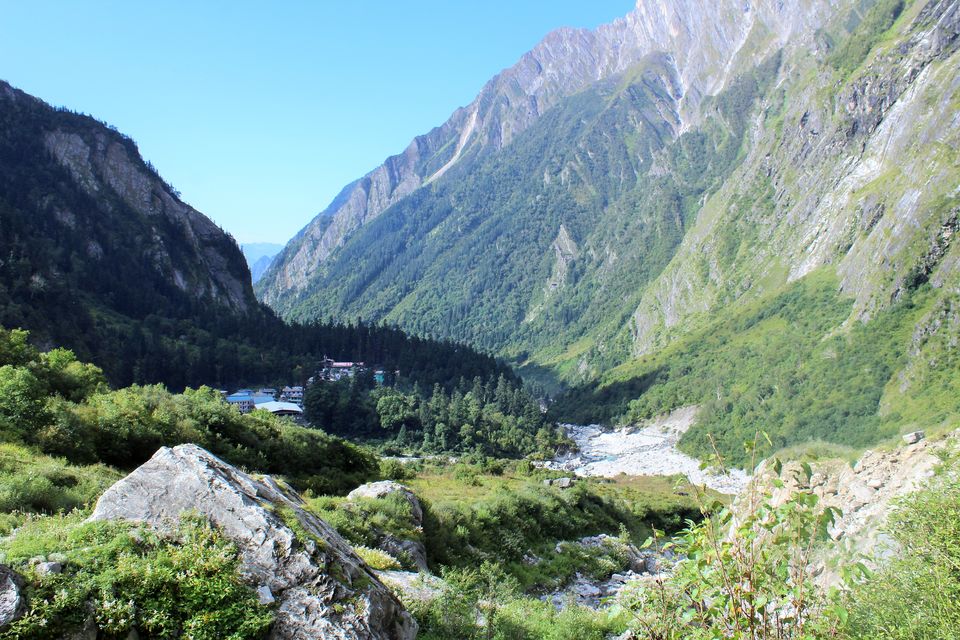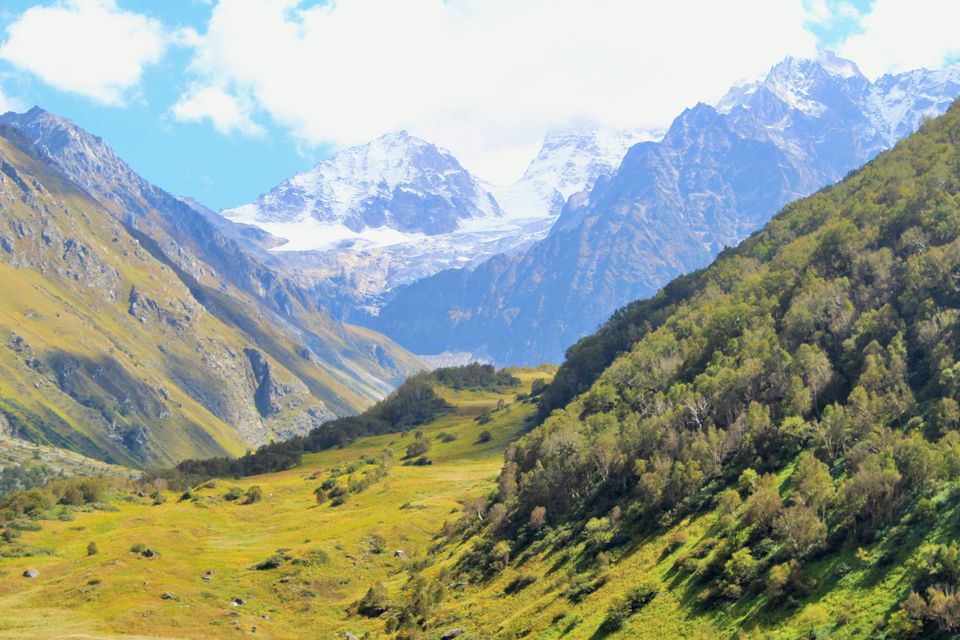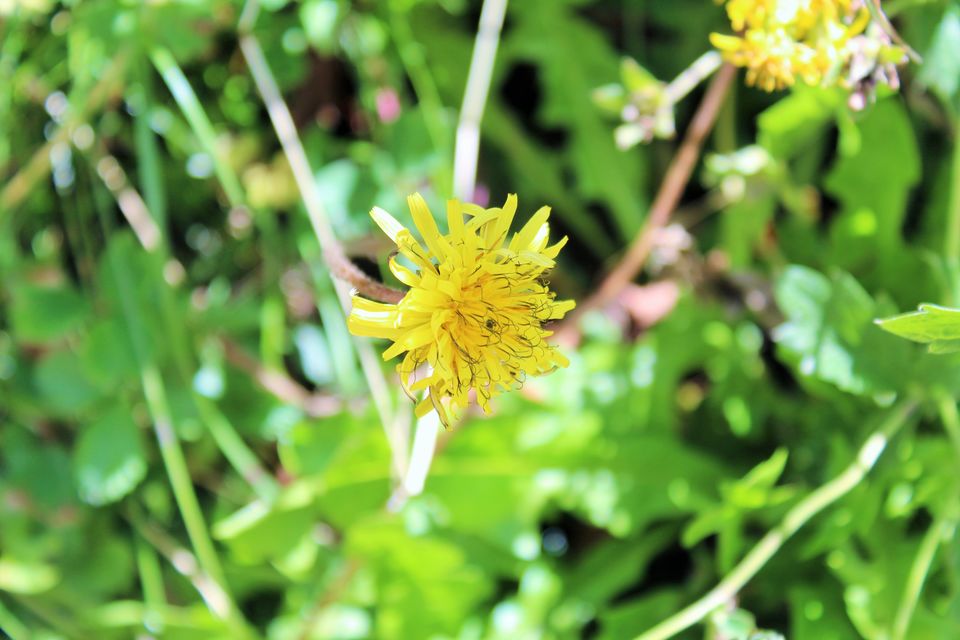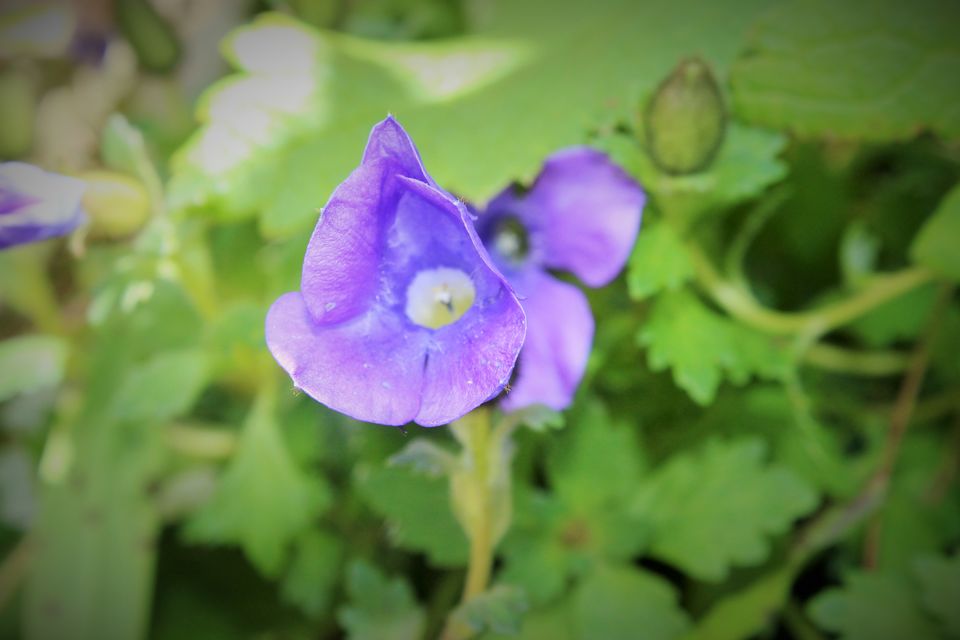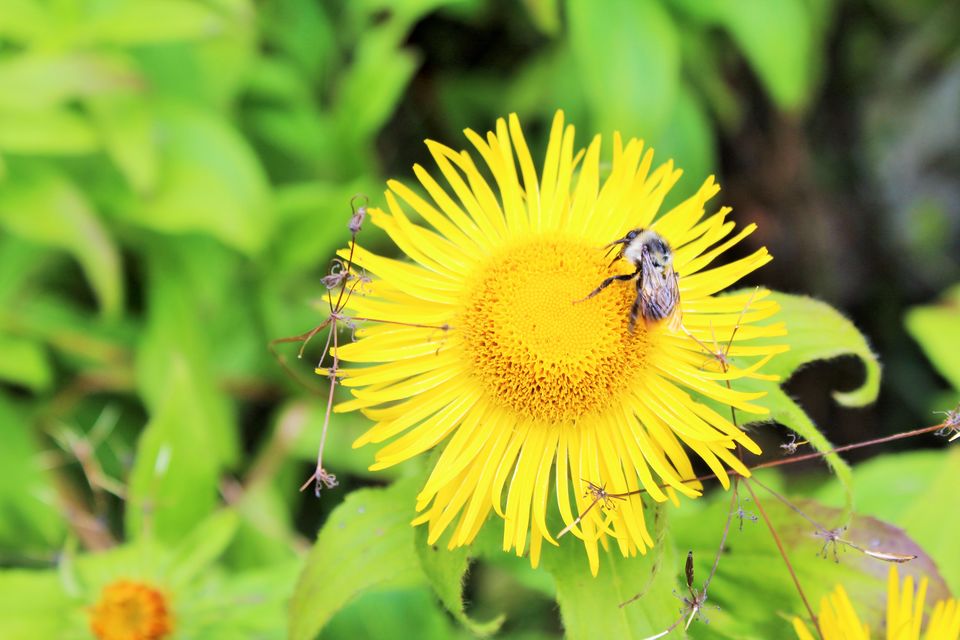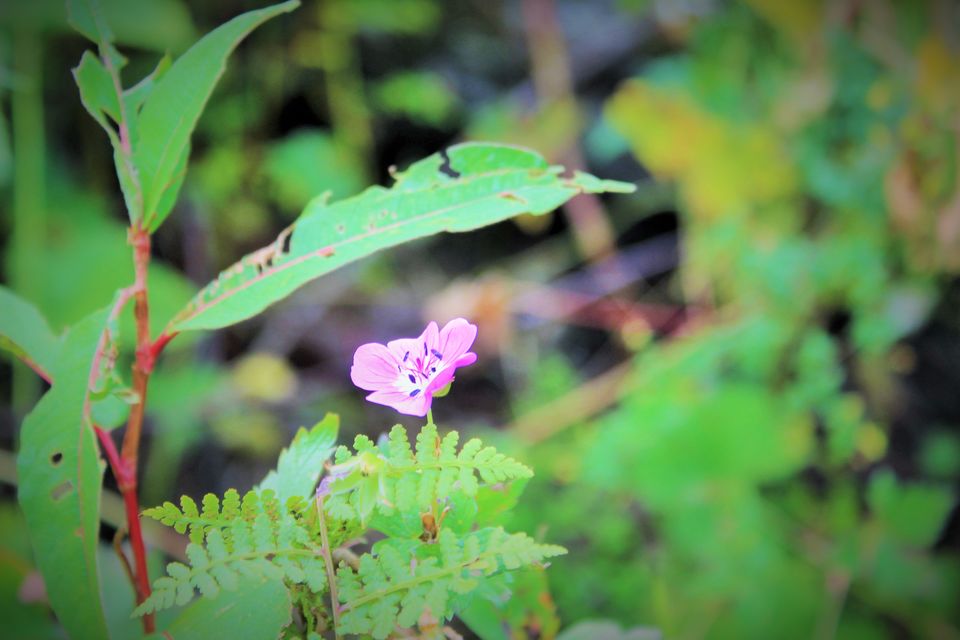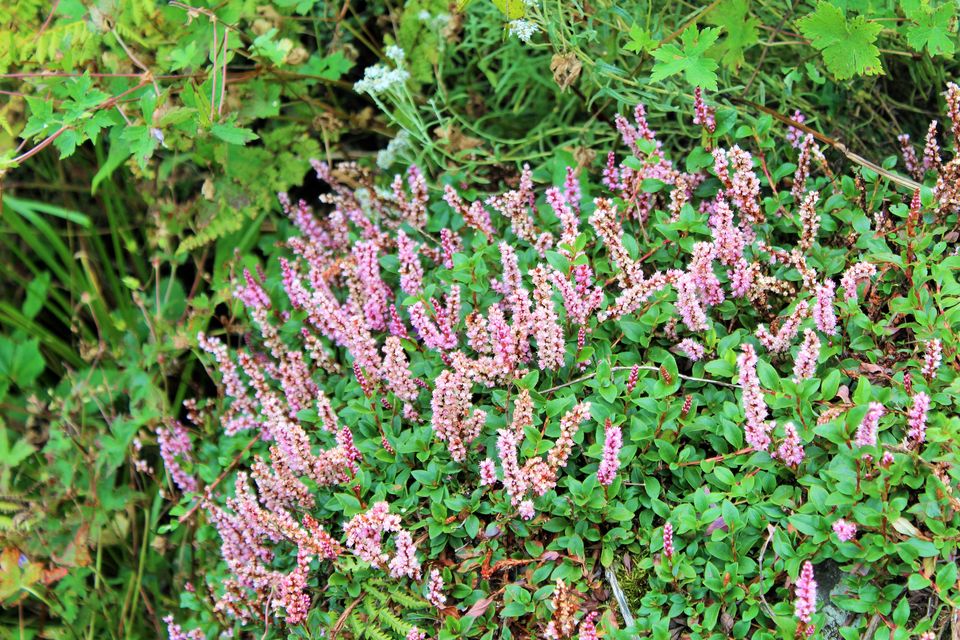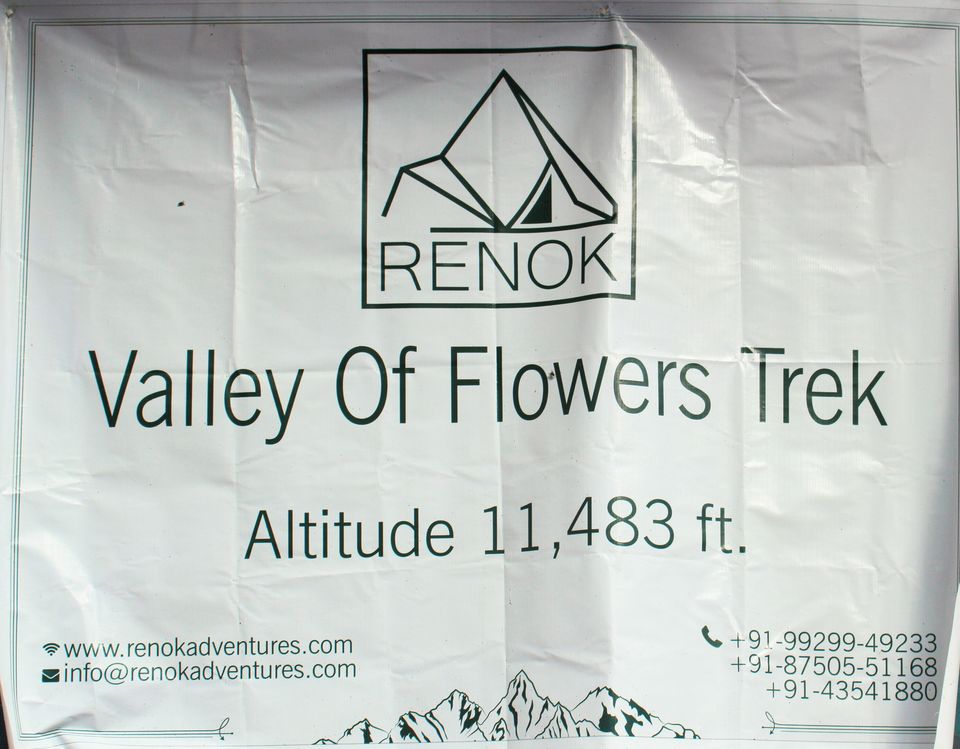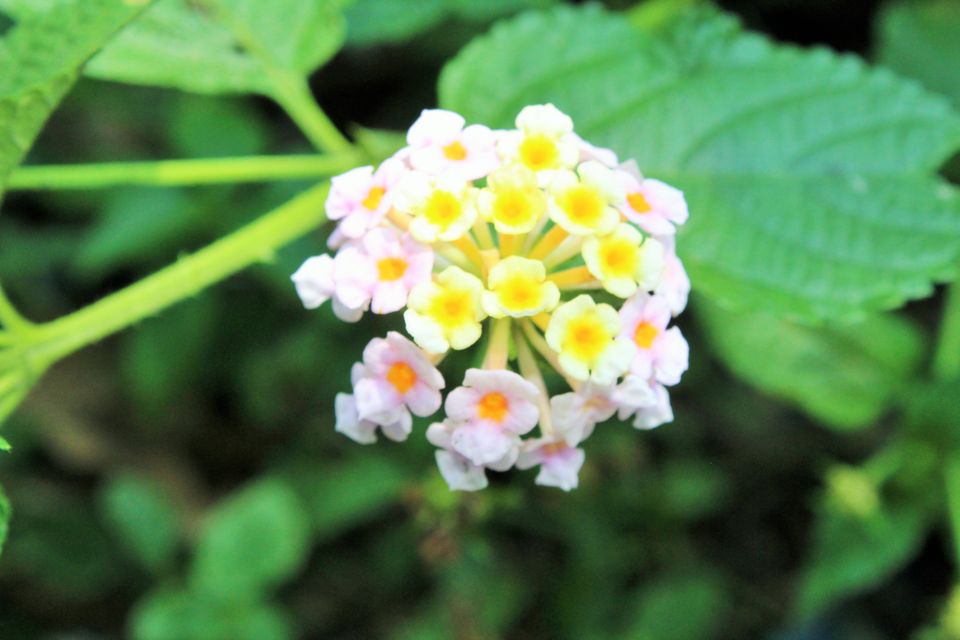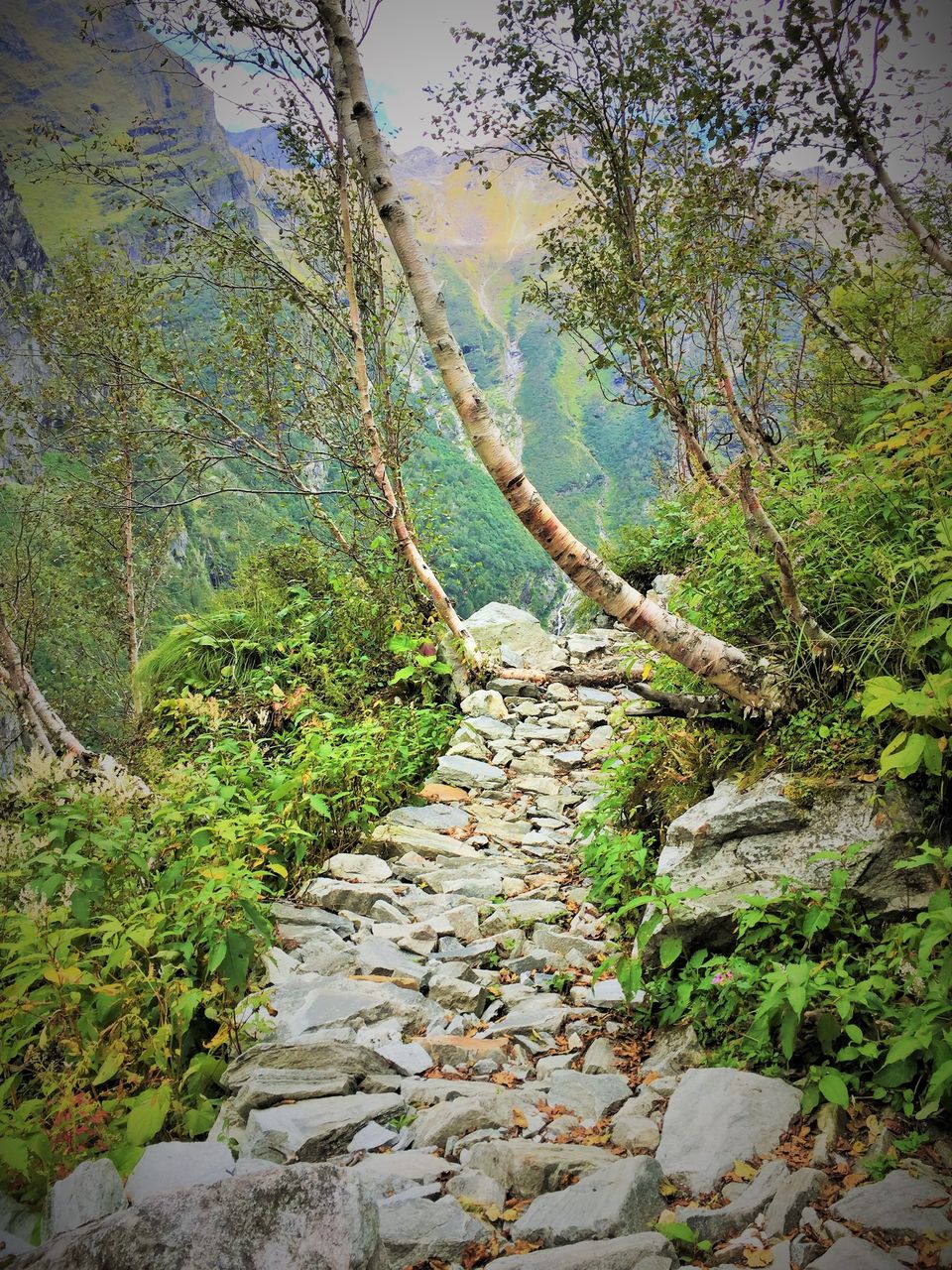 On 16th September, 2017, we were ready for the most difficult trek with very steep and slippery path to reach Hemkund Sahib (4632 m altitude, 6km per way). It is always suggested to reach back by 3:00 PM after which it's not safe owing to animals in the wild. To test the patience and zeal, god of rain, Indra, bestowed us with its most powerful tool i.e. rain making the roads as slippery as slimy eel and temperature 7 degree Celsius. Though mules were available but we opted to trek cherishing the pleasant weather, snowcapped mountains covered with clouds. On the way you will get many places to relax and eat and continue the journey with more enthusiasm. Low voice of Gurbani echoing all around and people chanting "Wahe Guruji ka Khalsa, Wahe Guruji ki Fateh" gave us the divine power to reach the Hemkund Sahib Gurudwara.
We offered prayers and took a dip in the sacred holy kund, listened Gurbani which starts at 10:30 AM and then in the afternoon. The best thing was the "langar" after so tiredsome and protracted journey. While going back, we were more cautious due to slippery and steep track. We were constantly praying if someone can drop us to our Hotel but knew- we are our best helpers.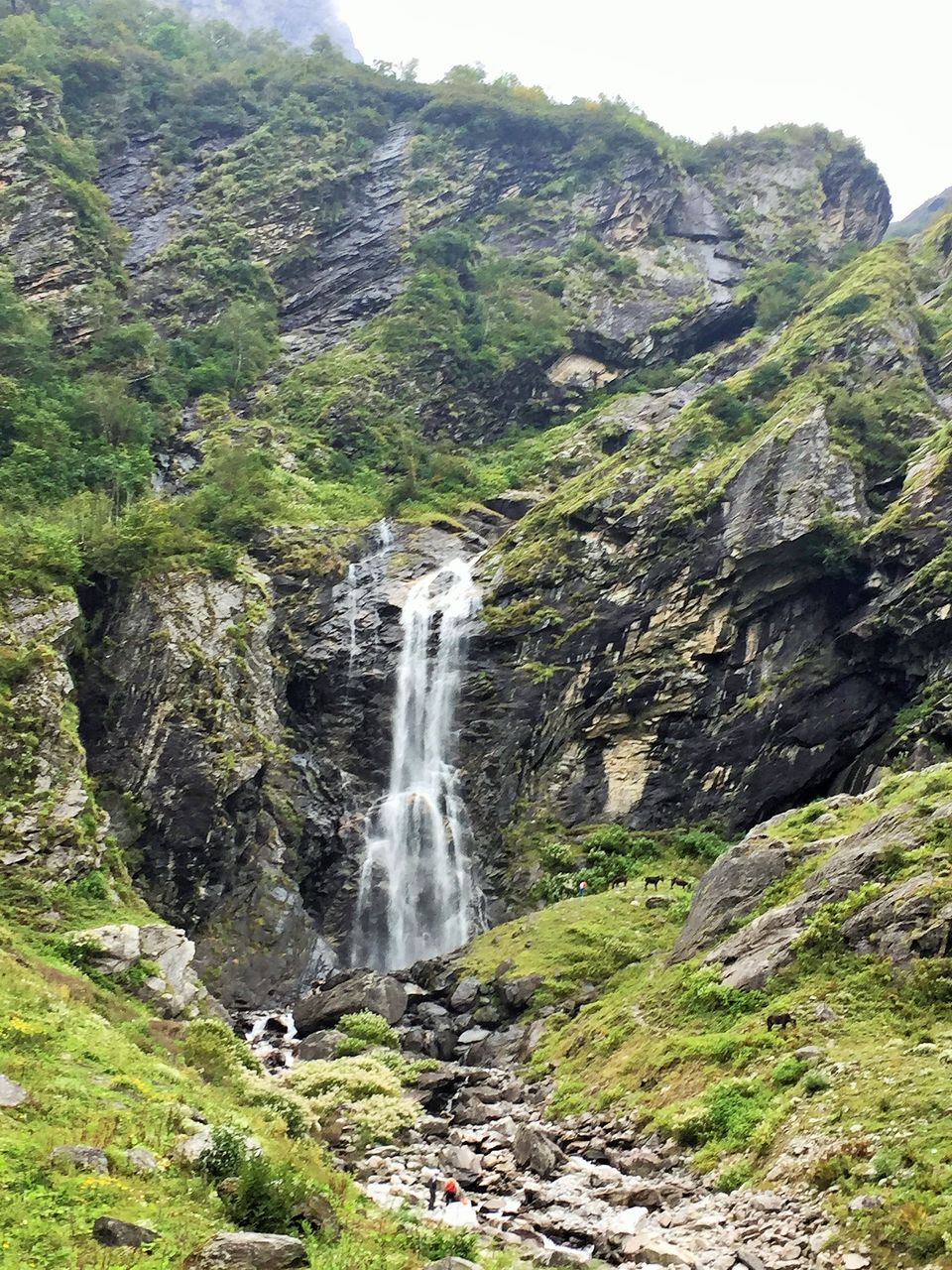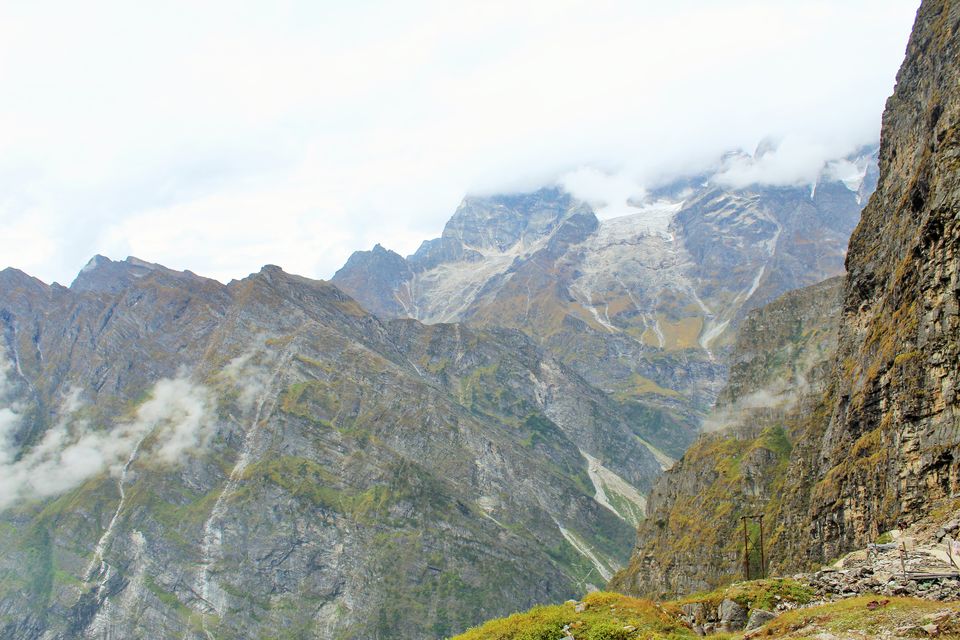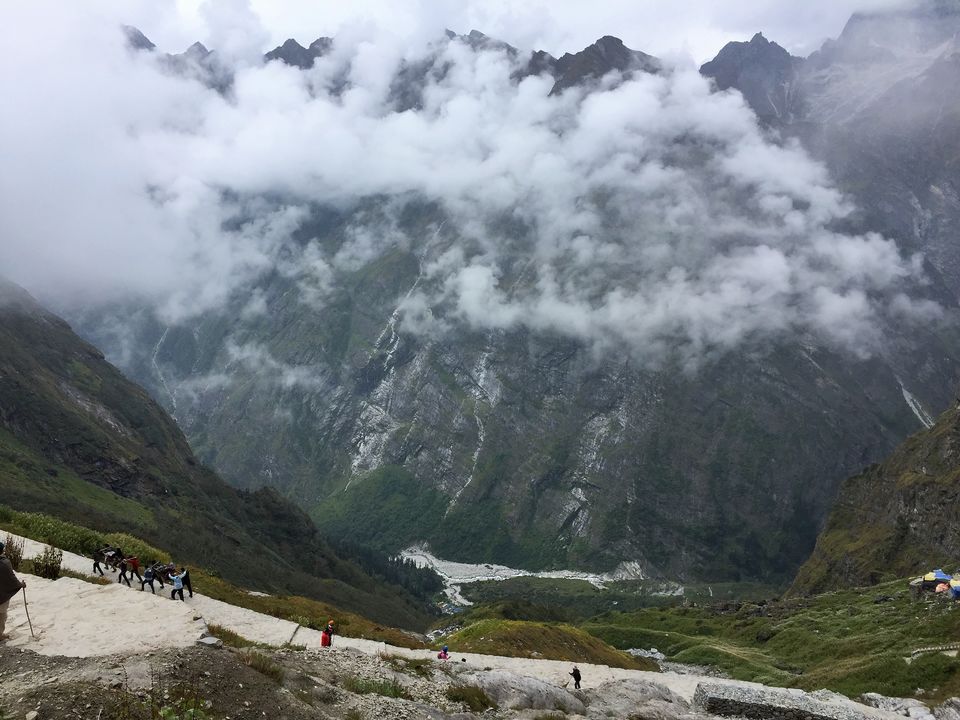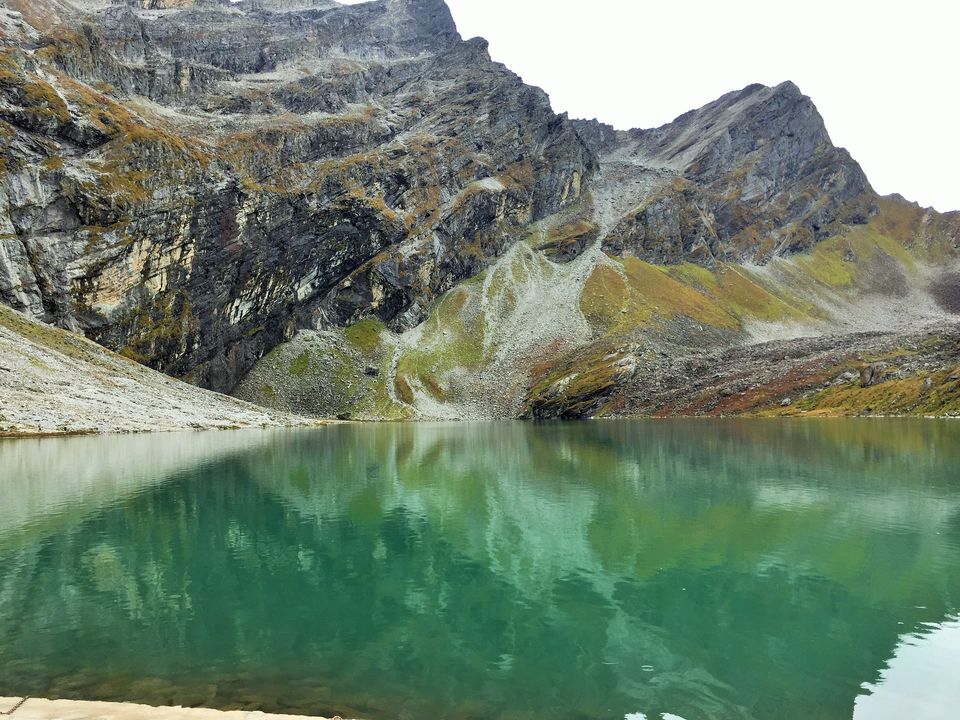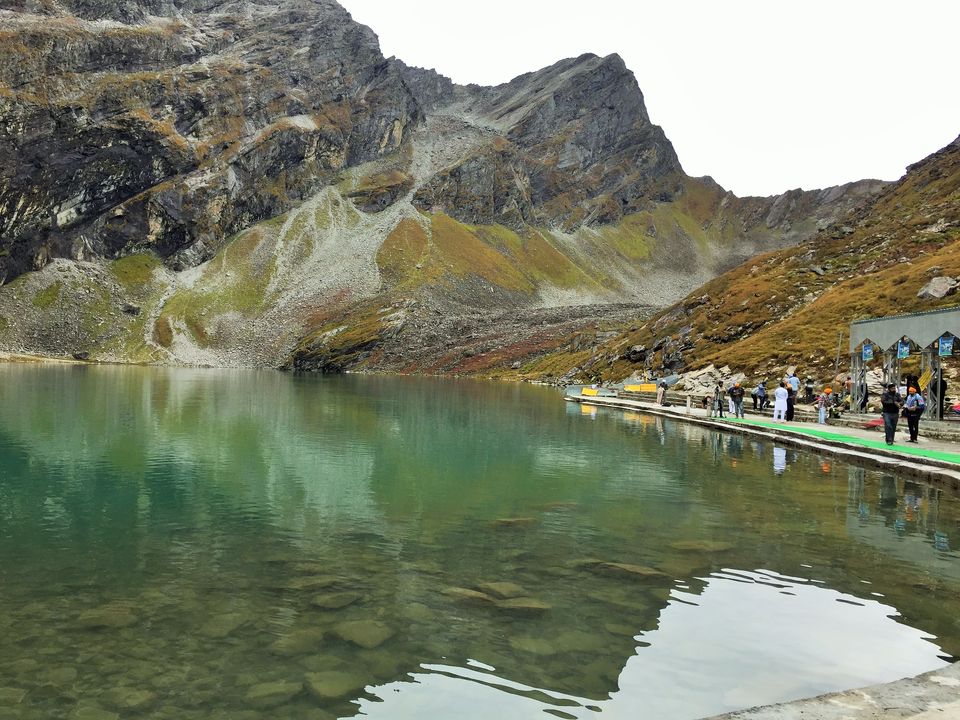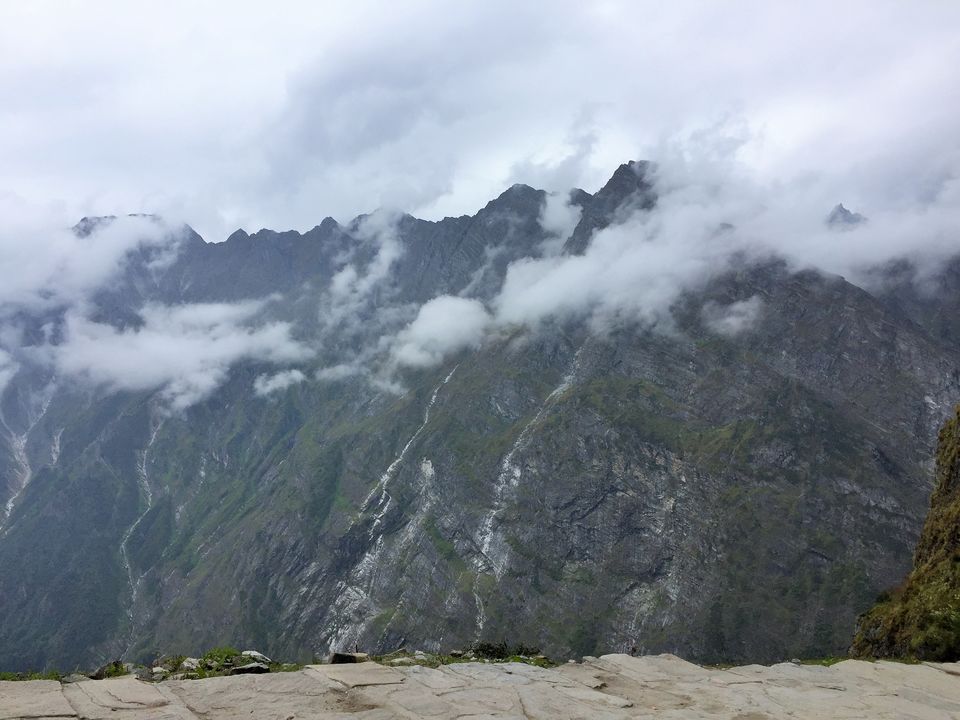 Plan to visit badrinath (25km from Govindghat) was instant and spontaneous. To visit badrinath, we had to trek back to Govindghat from Ghangharia. That 11km stretch was not like the one before, we were deadly tired. On 17th September 2017, we checked out before 12 PM in order to save the extra room fare, came trekking back to Govindghat (2:00 pm). We were in bit hurry to reach Govindghat by noon as no transport is available in the evening for Badrinath Temple. Raincoats were the savior while trekking in heavy rain. After a wait of half an hour we got the bus for Badrinath which cost you around 50 bucks. The way to Badrinath was full of twist and turns and risky landslide zones with deep valley and full flowing Alaknanda river. It will be a good journey of 1 hour with enthralling view. We reached Badrinath by 3:30 pm and started searching for Hotel for a day to relax; finally we booked a clean, hygienic, Budget Hotel (Dharamshala) for 700 bucks per night. Overpowering our mixed feeling and lazy tiresome condition due to chilling cold and rainy weather, we went to Badrinath temple, prayed and had dinner way back hotel. In Mandir, you have the option to take sacred bathe in Hot water Pond ("Tapt Kund") but we were very tired and rather decided to bathe in our Hotel's room only.
On the way back we interacted with localites and came to know about favored trekking routes into the pristine ranges of the Himalayas beyond Badrinath like Satopanth Tal, Swargarohini  opening our new plans for next trek :-p.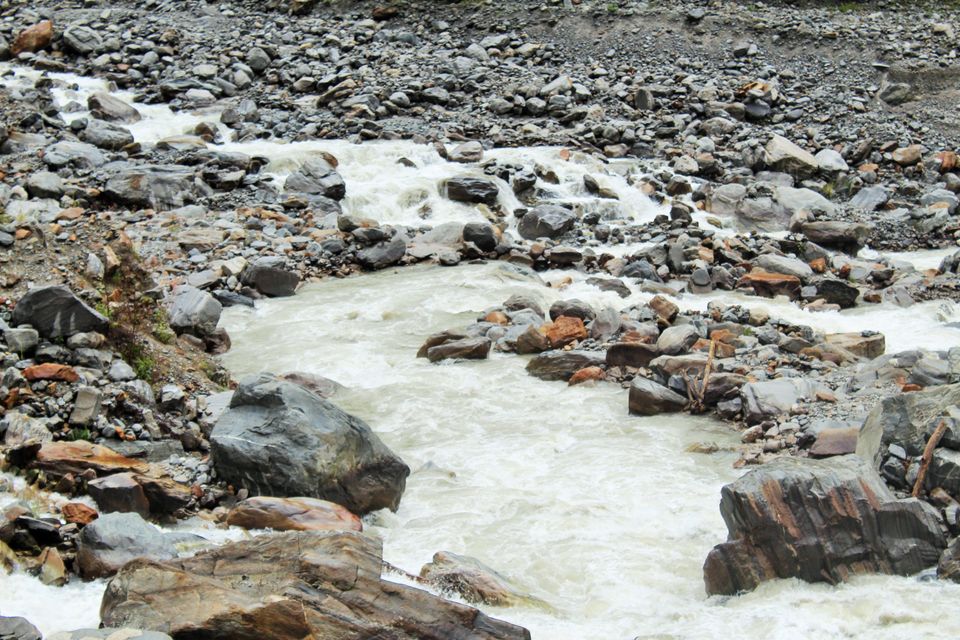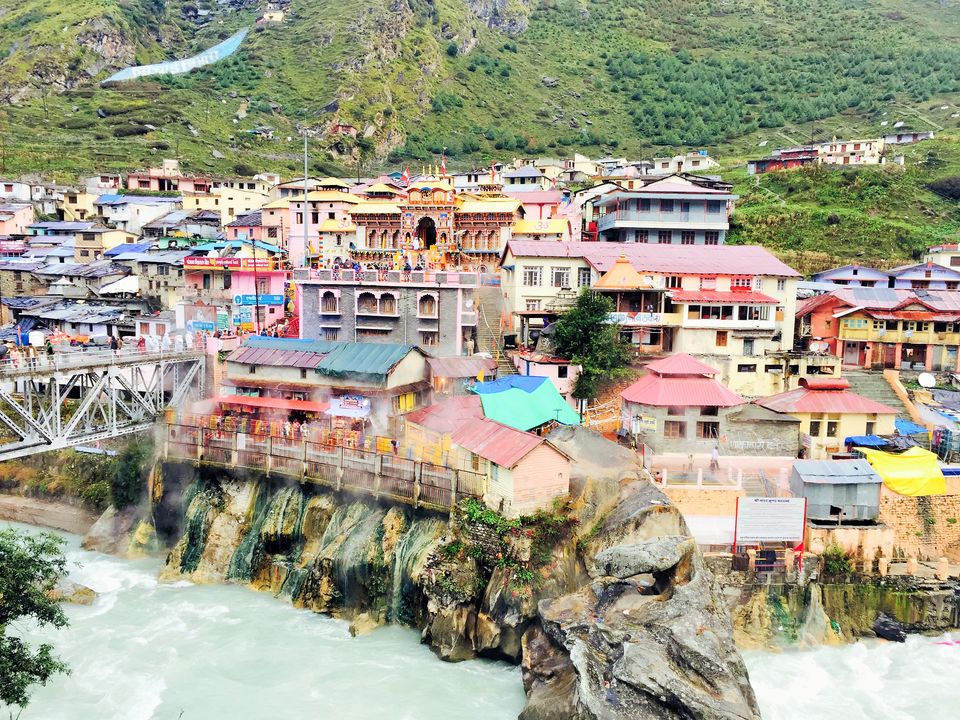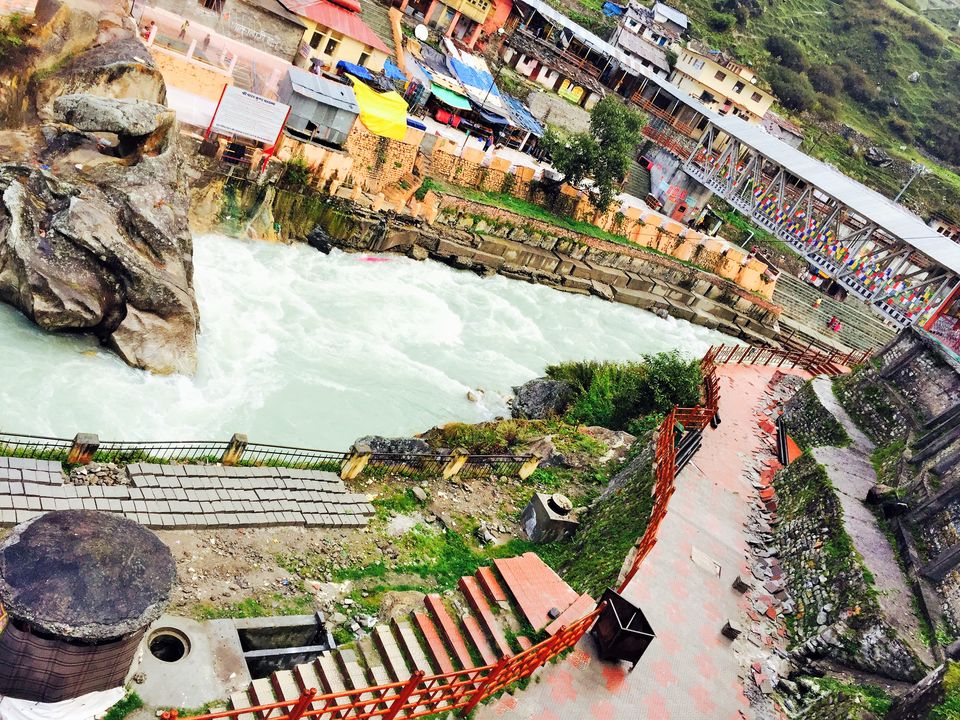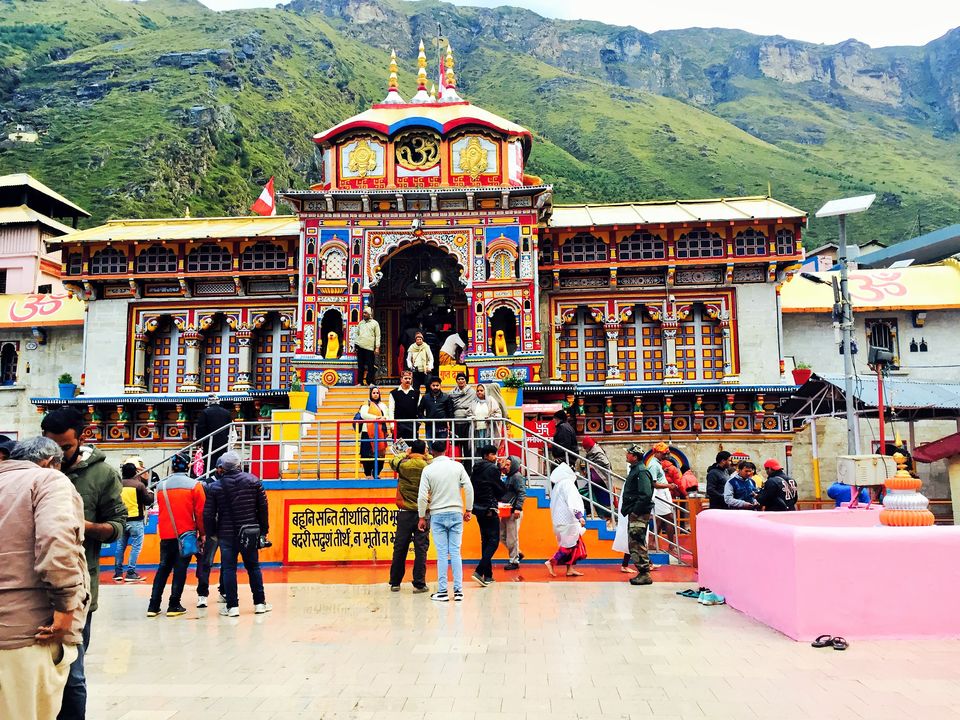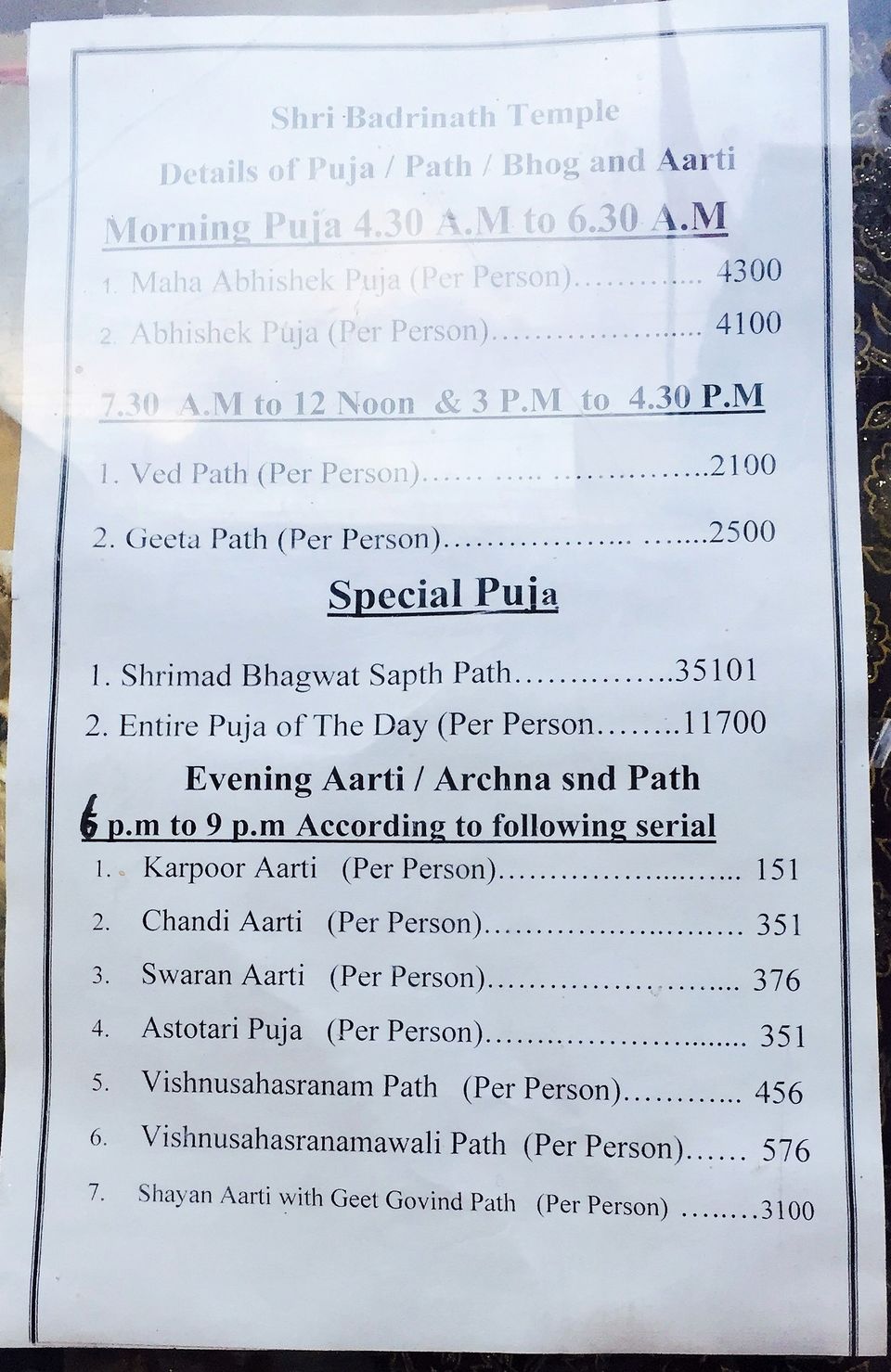 To reach Delhi by night, we boarded early morning bus at 4:00 am, next day, instead of other bus options available for 7:00 am and 11:00 am. The thrilled experience didn't end here, Landslide delayed our bus by 1.5 hour, further adding twist, our bus got punctured which delayed our bus one hour more. It appeared that Uttarakhand wanted us to be with it. Finally, after many we reached Delhi late night.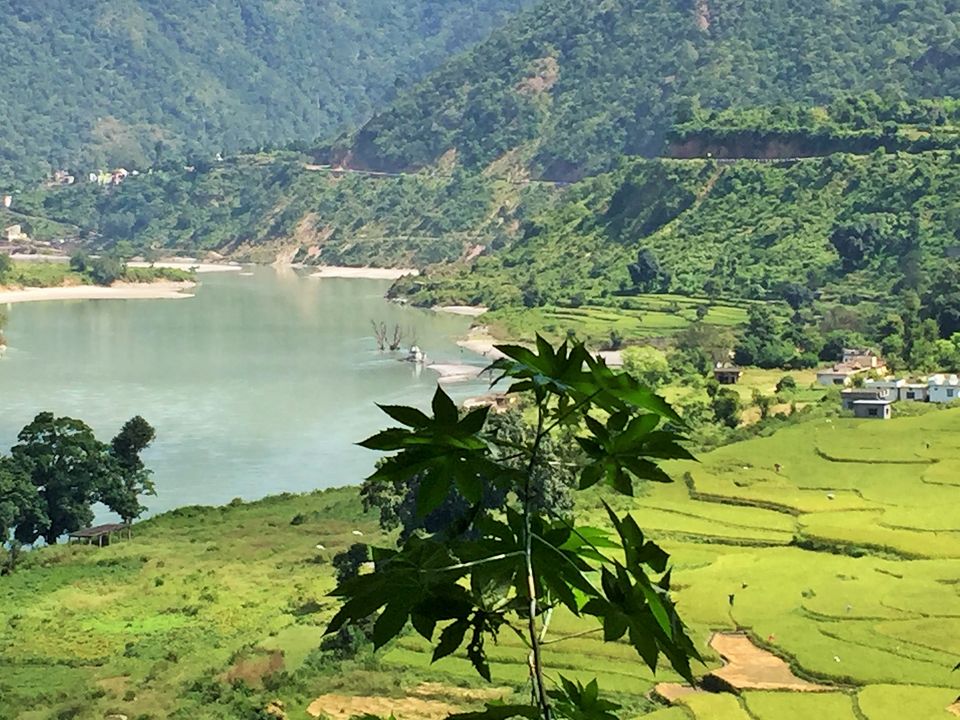 The trekking experience was not only worth experience for an adventurous person like me but brought out the best of me, made a naïve girl stronger, both physically and mentally :p