Bangalore is a fast paced metro with lot of hustle and bustle. It is blessed to be located close to many travel destinations which can provide a much needed rejuvenating break to the residents. Here, we are highlighting two such places which lie at a close distance and are perfect for a quick relaxing trip.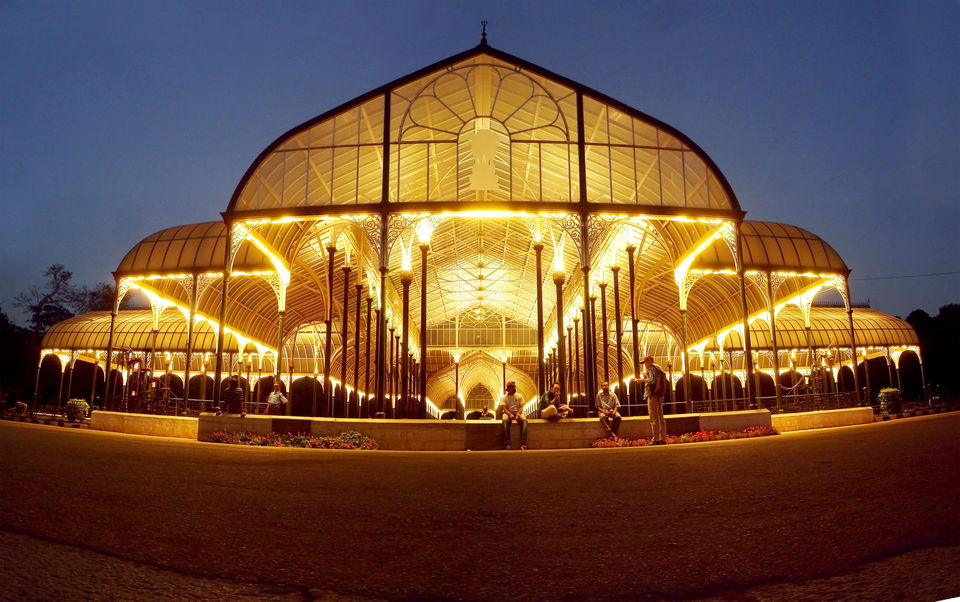 Shravanabelagola: Located at 140 kms from Bangalore, Shravanabelagola is one of the most popular Jain pilgrimage centres in India. The place derives its name from a pond situated at the centre of town, Bela-Gola means White Pond. It is a popular weekend getaway from Bangalore and a major heritage site in South India. Hiring a Bangalore to Shravanabelagola taxi is the most convenient mode of travel.
The most prominent attraction in the city is the Bahubali Statue which is the tallest monolithic stone statue in the world. It stands at 58 feet and is perfectly carved out of a single block of granite. The statue is positioned in Gomateswara temple which is built on top of Vindhyagiri Hill at an altitude of 3347 feet. Devotees have to climb 620 steps from the bottom of the hill to reach the temple. People whose health don't permit trekking the hill can take carriages available at the entry for a nominal charge. The statue was built between 982 and 983 CE by a minister of Ganga King Rajamalla. Apart from Gomateswara temple, the town houses many other Jain temples and historical sites. The great emperor of Mauryan Dynasty, Chandragupta Maurya spent last days of his life in Shravanabelagola after becoming a follower of Jainism. Emperor Ashoka, his grandson, built a basadi for him on Chadragiri hill in the 3rd Century CE.
Shravanabelagola has two hills called Vindhyagiri and Chandragiri where majority of the monuments are located. In addition to the famous Gomateswara Temple, Vindhyagiri hill is home to numerous temples including OdegalBasadi, SiddharaBasadi, ChennannaBasadi, TyagadaKamba, AkhandaBagilu etc. Chandragiri hill has about 14 shrines out of which ChamundarayaBasadi, Chandragupta Basadi, KattaleBasadi, ChandraprabhaBasadi and ParshwanathaBasadi are most important.
It normally takes one day to visit all the heritage monuments in Shravanabelagola. Once in every 12 years Mahamastakabhisheka festival is celebrated in Shravanabelagola which attracts thousands of pilgrims and tourists from all over India. The date for next Mahamastakabhisheka will come in Feb 2018.
Nandi Hills: At a distance of 60 Kms from Bangalore, Nandi Hills is a famous weekend destination to visit near Bangalore. Also called as Nandidurga, it has an altitude of about 1478 meter and regarded among the best places for trekking near Bangalore.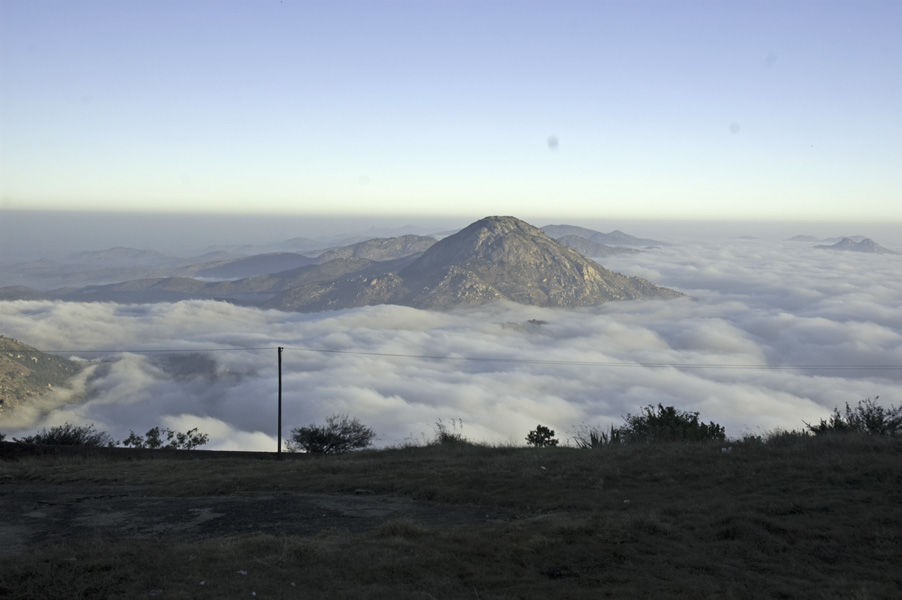 These hills are the source of Palar, Arkavati and Pennar rivers. BhogaNandishwara Temple located at the foot of the hills is a must visit place. It houses a 1000 year old statue of Nandi. Tipu Sultan's Summer Palace and Tipu's Drop are two major attractions at the top that offer a panoramic view of the valley. Other popular places to visit in Nandi Hills are Amrita Sarovar Lake and ruins of Tipu Sultan's fort. There are also three famous temples in Nandi Hills namely Sri UgraNarasimha, Sri Yoga Narasimha and Sri BhogaNarasimha.
There are few accommodations available on the top but it is best to trek the peak early in the morning to see the sunrise and come back in the evening. You can hire one of the Bangalore to Nandi Hills cabs for a safe and comfortable trip. Visit Savaari.com to book affordable outstation cabs in Bangalore.