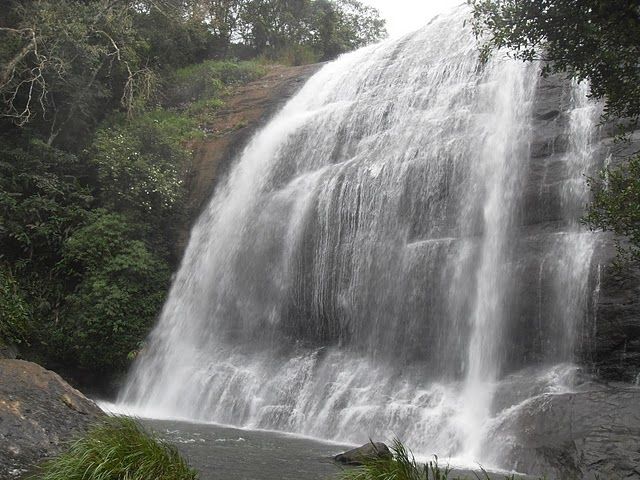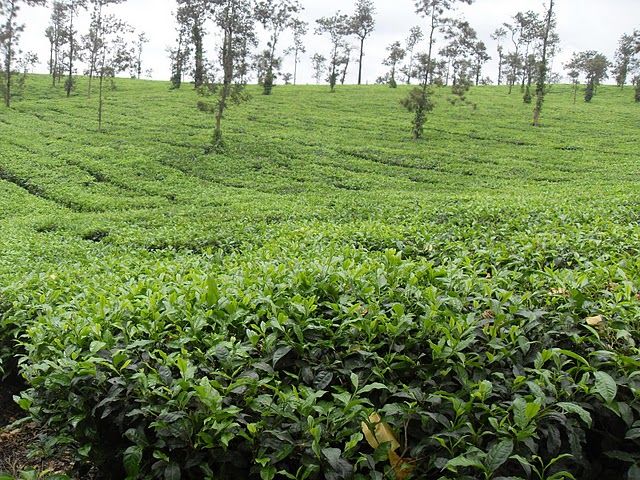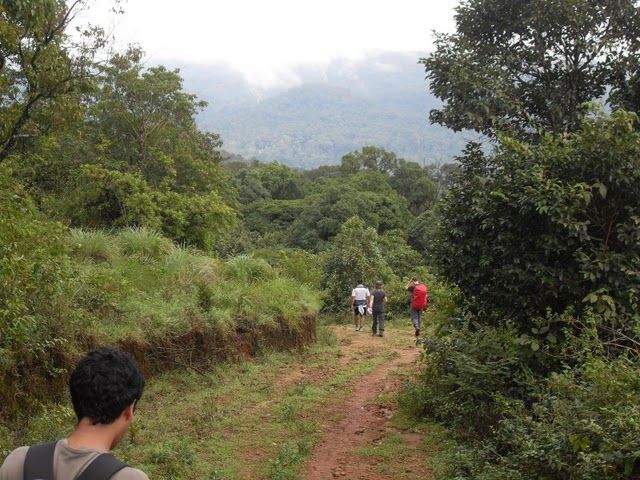 Two day trek to Kottebetta - [24th - 25th May 2014] - Registration is ON
About the place: Kotebetta is a mountain lying in Kodagu district of Karnataka. Having a height of 1620m above sea level, Kotebetta is the third highest mountain in Coorg after Tadiyandamol and Pushpagiri mountains. Kotebetta lies near to the border between the Dakshina Kannada and Coorg districts. The trek starting point is junction near by a bridge called Hattihole. The peak is at a distance of 10km from Hattihole. There is a Shiva temple on the base of Kotebetta. The trek trail passes through lot of coffee estates
Difficulty level ModerateApprox Temperature Max 28 degrees CAccommodation type
Depending on the availability:
a) If weather is good, we will prefer to camp out. Be noted its a place in middle of nowhere, NO restrooms are accessible (one has to be dependent on natural resources)
b) Dormitories: Ideally big room where people sleep in sleeping bags provided by us. There will be separate rooms for girls and guys.
WashroomsOnly at base camp. Only toilets, difficult to get shower/hot water etc.FoodBasic Vegetarian food (2 Breakfasts, 1 Lunch, 1 Dinner)TransportNon A/c. Depending on number of participants it can be Tavera/Qualis, Tempo Traveler, Mini Bus, Bus, others.Distance from Bangalore270 KM (one way)Total trekking distance8 KM approx. (one way)AttractionGreenery - The natural beauty of the place
Tentative Schedule:
Friday:   23rd May 2014
09:30PM Pick up from BMC, Shivaji Nagar
10:00PM Pick up from New Shanthi Sagar Hotel, Domlur
10:15 PM Pick up from Lifestyle, Magrath Road (Near Garuda Mall)
Saturday: 24th May 2014
05:30AM Reach base camp - Freshen up & Breakfast
06:30AM Proceed to the trekking point to trek to Kottebetta Peak
11:00AM Reach the peak - Explore the place - Rest - Have packed lunch
02:00PM Trek down to base
05:00PM Reach the base - Proceed to the Base camp - Freshen up
07:00PM Enjoy Campfire - Have dinner and retire for the day
Sunday: 25th May 2014                                                                                                                       
08.00 AM freshen up, have breakfast
Get ready and start back to Bangalore
Have self sponsored lunch on the way
In time reach Bangalore
Participation Fees: Rs.2800.00
Above charges include: Non-A/C Transport, Basic Vegetarian Meals(2 Breakfasts, 1 Lunch, 1 tea/coffee and snacks, 1 Dinner), Accommodation, First-aid kit, Instructor charges & miscellaneous charges
Above charges does not include: Snacks or any other food on the way to Bangalore
Note: Drop points will be the same as pick-up points
Things to carry
-      Please carry one strong back-pack
-  2 liters water bottle
-  Head wear like Caps, hats or bandanas
-  Sunscreen lotion
-  Toiletries (Comb, shampoo, tissue paper, soap, toothbrush, etc.)
-  Small torch with new batteries
-  Shoes for trekking
-  Change of clothes enough for two days
-  Energy food such as Chocolates, Nutrition-bars, juice packs etc.