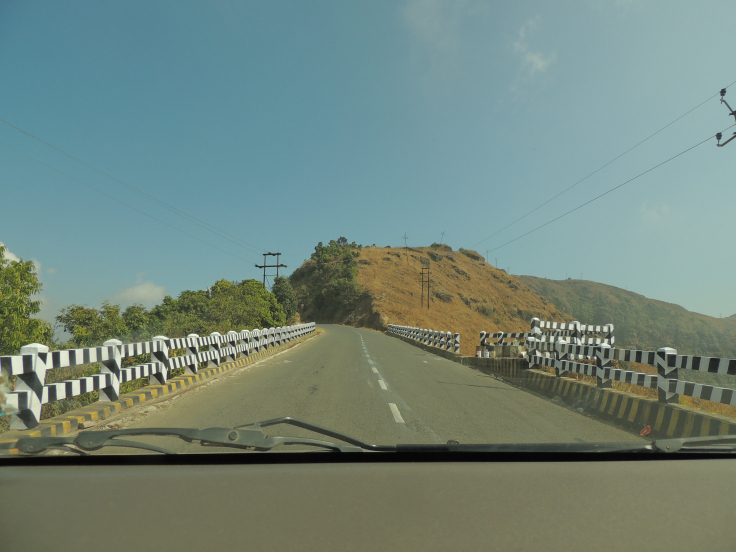 In January 2016 , the family decided to make a trip to Darjeeling. It was too late to get confirmed train bookings and thus we decided to go the expensive way - Flight! Our tickets were done for January 23 rd morning at 9.30 AM. Overexcited bunch that we are, we reached the airport by 8 AM. And thus the wait began. First 'delay' announcement was done at 9 AM. The next was an hour later. By this time, my uncle had already called up our driver at Bagdogra, who informed us that it is extremely foggy there and no flight has landed since morning! Flight cancellations are never happy things, especially if you have plans to visit a 'small still not discovered much' place like Algarah during the trip. So after an agonizing couple of hours, the airlines announced the obvious - The flight is cancelled due to bad weather!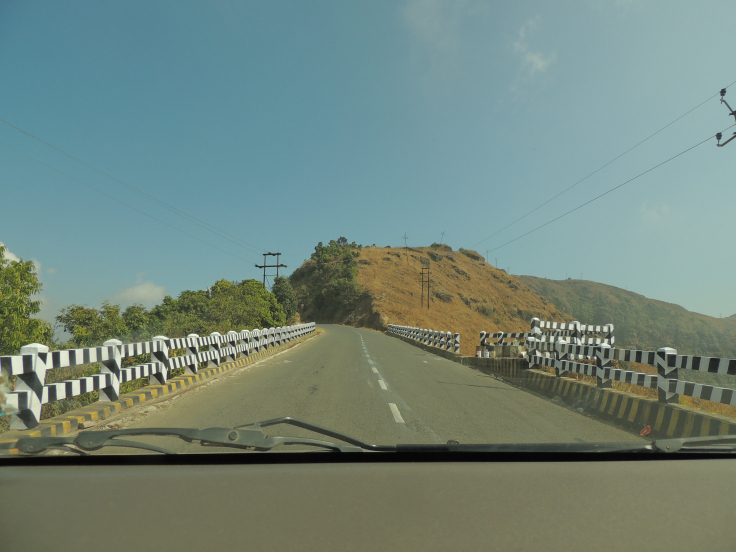 The immediate reaction from me and my two cousins were "We are not heading back home! We will go somewhere definitely". The best part of travelling with your father and uncle is that they will never say NO to anything you demand, no matter, how much atrocious or expensive that is. Thus began the debate on the next destinations. We traveled the length and breadth of India in the next one hour. So we had Jaipur, then Goa, then Lucknow, then Delhi and even Purulia! Jaipur was ruled out as the lit fest was on and we were unsure of getting rooms in hotels. Goa was completely out of question coz our luggage contents did not agree. And after an hour of such discussion, we just did something completely at the spur of the moment. We went to the airline ticket counter, which was closest to where we were standing. We asked them about the next flight that they have and if there are seven seats there. Voila, they had and it was Guwahati. So, we decided that we are travelling to Guwahati and then off to Shillong the next day. Tickets were done in a moment and booking were done over the phone. And thus the seven of us went off to have lunch.
Thankfully, the flight took off on time. We reached Guwahati by evening. Bookings were done at Hotel Brahmaputra Ashok. The property is closer to the railway station and around 21 kms from the Airport. The rooms are big and clean and expensive! The staff are helpful and courteous. By the time we reached the hotel, it was quiet late at night. So dinner was ordered and finished by 10 and we called it a night. Early next morning, both sets of parents were off to pay their respects at the Kamakhya Temple, while we three did what we best do...sleep late! Now, if you are staying in this property you have to keep in mind that they are very rigid about their breakfast buffet timings. And it is over by 10.30 AM. This realization happened around 9.30 AM. In almost a magical way, we three were up and ready to have breakfast by 10.25 AM. Poor people at the restaurant were just hoping to get relieved in the next five minutes. But then we descended and they had to stay back for the next hour. The 10.30 AM is the cut off time to enter the restaurant and not be out of it!
After the breakfast , we were off to Shillong. On the way we had decided to buy Mekhalas, a traditional outfit worn by Assamese women. Since it was a Sunday, almost all shops were closed. Just as we were beginning to loose hope, our drivers took us to a market and we managed to find a couple of shops that were open. With shopping done, we started our drive again. The road journey can be divided into broadly two types of terrains. While the first one is more city like, rugged mountains and under construction roads, the second one is that of tiny villages and greens around. We made our lunch stop at Umiam Lake or more commonly known as Barapani. This is en-route to Shillong.This is a huge man made lake . It is nestled in between a forest. Both locals and tourists throng this place. One can view the lake from the road itself, but if you have time it is suggested to drive till the lake. They have boating facilities as well. There is also a resort there, Orchid Resort. The property is also very beautiful. A perfect place to stay if you are looking for peace. Few of the rooms have a direct view to the lake. Also, as soon as evening descends, all outsiders leave the property. Its secluded,silent and serene! Perfect spot to de-stress. We however, did not stay there. It was only a lunch stop. The food was simple, good and tasty. We had ordered nothing fancy and therefore was completely satisfied with what was served. However, if one plans to have lunch here, please place your order first and then go about exploring the place. Since, most people make it a lunch stop, it almost takes more than an hour for your food to reach the table.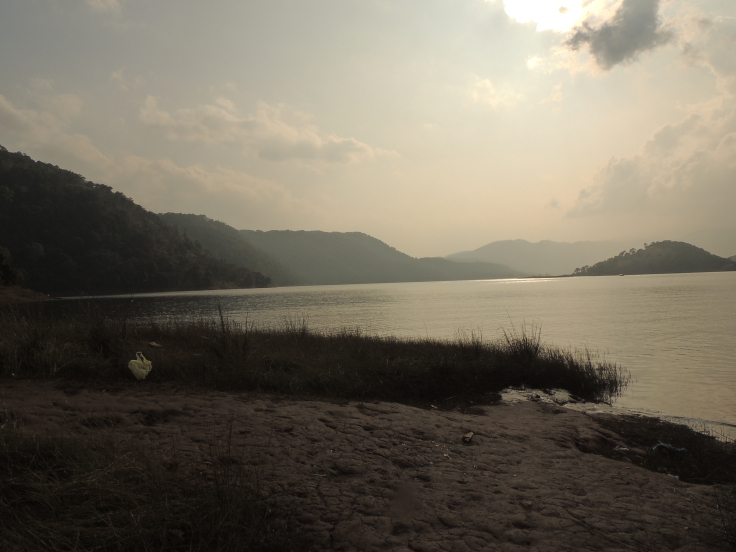 Post lunch, we started our journey towards Shillong. We reached around 7 pm. Our booking was at Hotel Central Point at Police Bazar. This is perhaps the best located hotel in Shillong if you want to stay in the city. It is centrally located and has rooms with great views. The shopping area is around it. If you are not staying at Police Bazar, you would need to hire a car to come to the shopping area. We just had to come out of the Hotel and there we were at the market area. Imagine the facial expression of our fathers once they realized this. Apart from the very spacious rooms , that has a great view, the hotel also has a great breakfast buffet spread, a restaurant that prepares lip smacking cuisines and a rooftop night club. Since the lunch was very simple, the dinner had to be grand. And we ordered to our hearts content. The food was supremely delicious. The plan for the next day was made after a lot of discussions, since the very next day we would be leaving. We just had one day at Shillong and we did not want to to do a 'check list' exploring of the place. The options were a city tour or Mawlynnong or Cherrapunji-Mawsynram or Dawki. After much deliberations , we decided on Mawlynnong. The reason was that we wanted to see How exactly Asia's cleanest village look like. Also we wanted to go see the living root bridge which is near by.
Next morning we started a bit late, courtesy the breakfast buffet spread. And then began our drive. It was like a film reel unwinding in front of our eyes. As we drove through the mountains, we crossed tiny villages, some of which seemed like be standing still while time passes by them. Brown mountains, green trees and white fences on the side - a play of colors on all sides. There was a chill in the air at one moment and then the sun treated us with its warmth the very next second! We stopped when we spotted a cemetery. It might look as a weird choice but then something about that place made us stop there. The tombs were all white and blue. Their placements created a pattern of sorts. The sun was shining bright at the top and all the tombs were being sun kissed. It is one of those moment you realize that in death, all stands equal. At one time you can are on top of the mountain and then few minutes later, you are at the foothill. And yes, we stopped the car innumerable times.
And yes in spite of stopping for so many times we did manage to reach Mawlynnong. An usual 2 and half hour drive was completed in approximately 4 hours. We first went to see the living root bridge. It is the single-decker root bridge. I would need to write a whole blog on them to describe them completely so lets keep it for some other time. The walk down to the root bridge is not easy and smooth. However, it is not that tough either. It is not a proper road.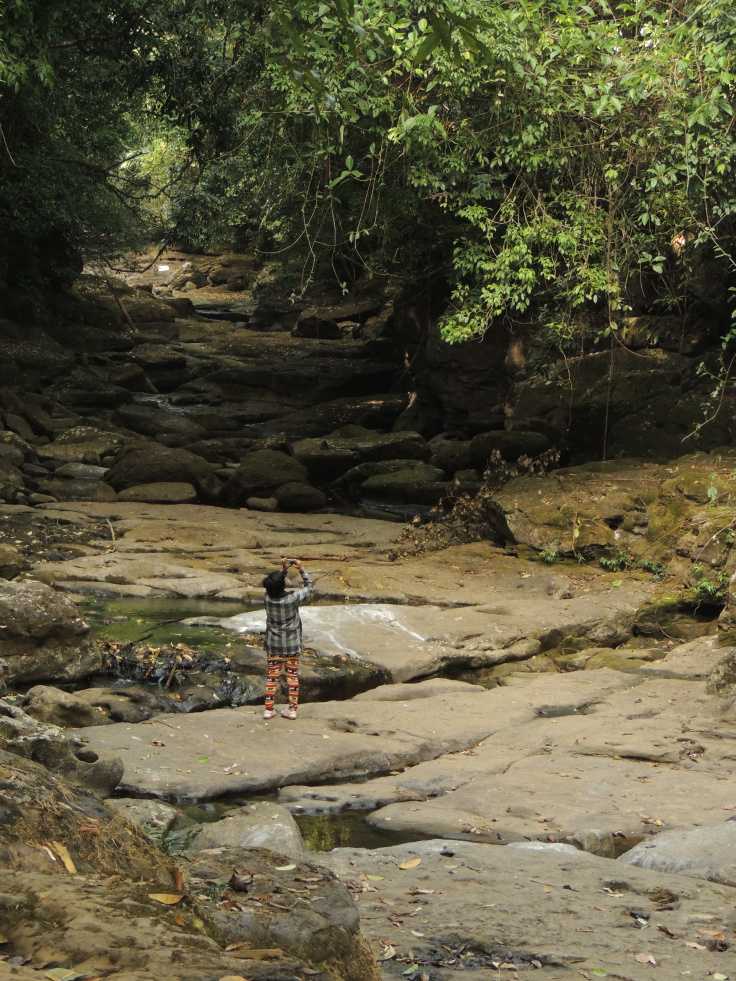 It is mostly steps and huge rocks all the way. But if my Maa, in her saree wearing slippers and her knee problem could do it, it is doable. Do it once. Around 2013, I tried the double dekcer bridge at Cherrapunjee (Sohra). It took us three hours of climbing up and down several mountains, crossing two very creaking swinging bridges to reach there. I had quit after three hours but my group mates completed it after another 30 minutes. That's a regret till date! Coming back to this one, if you are there, give it a shot.
Post the root bridge, we went for lunch at the cleanest village. It is a small village and it is clean. But then it looked artificially clean. Something about the cleanliness, said that it is not inherent or organic. But anyways who am I to pass a judgement. We had our lunch at one of the shacks. The food is simple but spicy. While coming back we made a stop at the Golf Course for our evening tea. And then we were off for our shopping.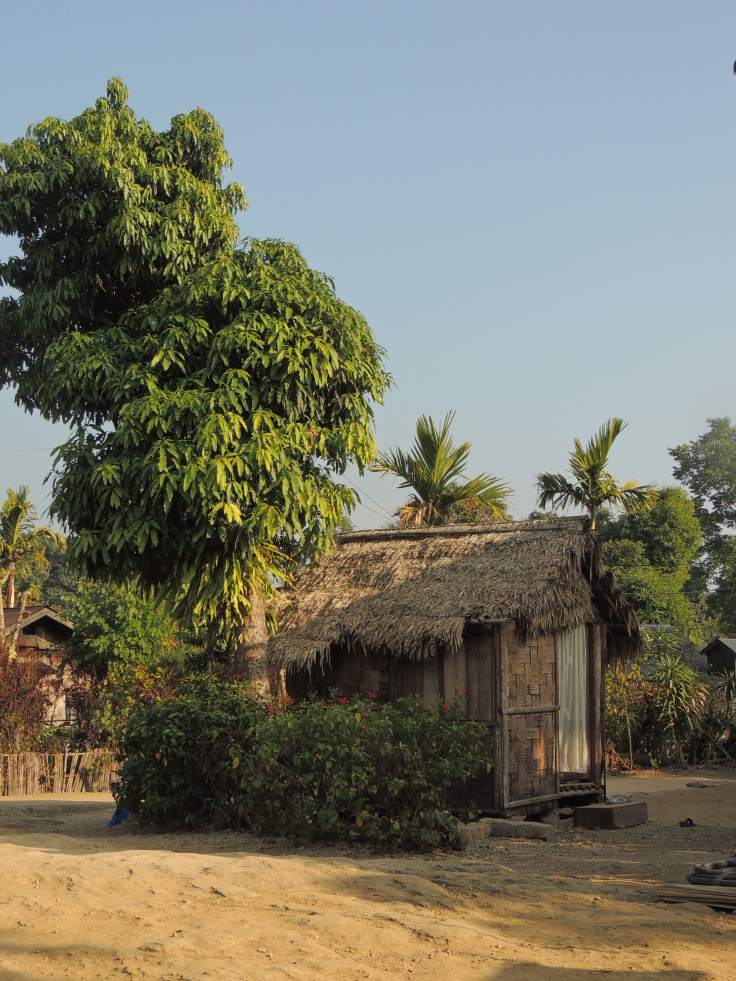 The hotel reception told us that since the next day on January 26th, it is better if we leave early as there is a chance of road blockades. We therefore left early the next morning for Guwahati. And that was the end of our suddenly planned trip!
Realization: Dear weather, you might put us in tricky situations but you would never be able to defeat the traveler in us!