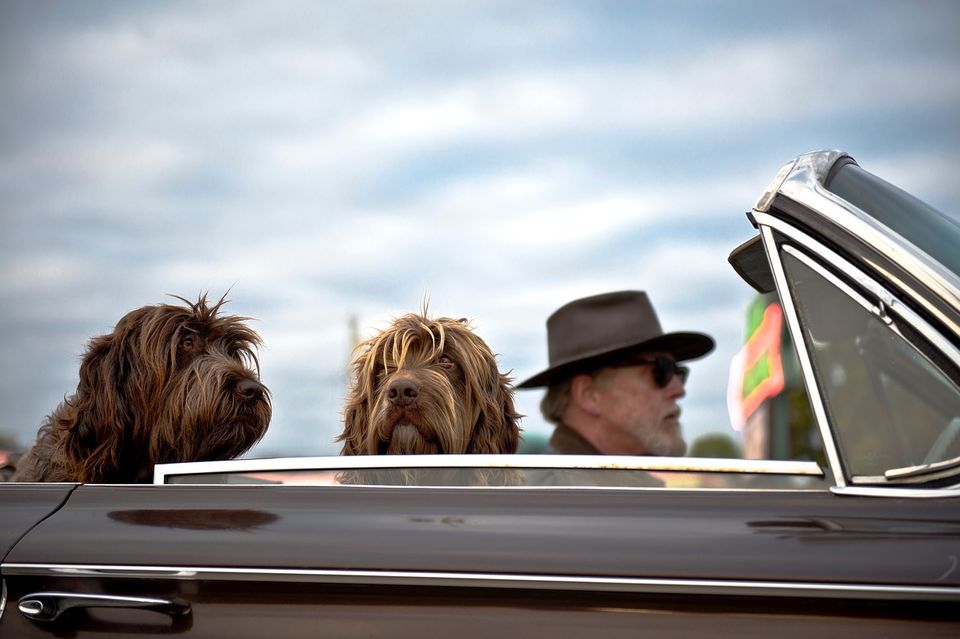 Are you tired of solo travelling? Do you terribly miss him or her while on the road? You have always wanted to travel with that special someone. But, you are worried if and how he or she will cope with the amount of travelling. Here are two dogs and their epic road trip that will put your doubts to rest.
Explore India like Frodo and Cruise
Frodo, a six-year-old golden retriever and Cruise, a two-and-half-year-old Labrador will embark on a 10,000km journey with their companions Tanveer Taj and Priyanka Jena. This epic road trip in a Mahindra Scorpio, starting from Mumbai, will include surfing in Mangalore, trekking in Karnataka and kayaking in Tamil Nadu.
From Tamil Nadu, they will drive up the east coast to West Bengal before heading to Sikkim and Meghalaya. Himachal Pradesh will be their next port of call followed by the royal land of Rajasthan. After Rajasthan, they will head back to Mumbai.
How to plan a road trip with your dogs
Priyanka said, "We'll travel for a maximum of five hours a day and stay over at each place for at least two nights, so it's not too hectic for the dogs." Priyanka and Tanveer are going the extra mile in preparation of this road trip. They will be carrying an emergency medical kit, chew-toys, snacks, dog bowls and packaged food along with towels, leashes and blankets for the comfort of the dogs. Priyanka mentioned that they plan to cook fresh food for the dogs and the packaged food is only for emergency purposes.
"Frodo and Cruise both started travelling early," Priyanka added. "Cruise took his first trip when he was just over three months old, and he loved it." They took these short trips to learn more about their dogs' travel preferences. "With Cruise, I would keep his favourite soft toy and blanket in the car. So, he begun to associate the car with sleep and he would curl up in the backseat and doze off. Sometimes it also helps if you sit at the back with your dog until he gets used to it."
You have travel tails with your pets to tell? Write your own travelogue and share it with millions of other travellers. And subscribe to Tripoto YouTube Channel for stunning videos.