"Life is meant for good friends and great adventures"
Living by this quote, my best friend and I decided to explore Western and Central Europe as our summer getaway. One of the destinations in our itinerary was Budapest and I was the most excited about it. It's one of the most charming cities in Central Europe. Travelling through Europe with friends helped me create some memories to cherish for life.
Time on the train: 7 hours 45 minutes
Distance: 525 km
We took an overnight train from Prague to Budapest. While booking the tickets we made the mistake of booking normal seats instead of the sleeper ones, because of which our train journey was quite uncomfortable (lesson number one learned). We used the time on the train to decide the itinerary as we hadn't really planned this trip before.
When to go
Generally, the best times to visit Budapest is March-May and September-November. During these months the weather is pleasant and there's less crowd, but be prepared for the cold. You can also enjoy the hot summer months June-August if the touristy crowd is not an issue.
Our best experience
One of the topmost things on our list for Budapest Smart Electric Guideway (Segway)! Due to change in plans, we were not able to do it on the first day and so we had a lot on our plate for the last day. Nothing was working in our favour as we had forgotten the brochure of the Segway company back at the hotel and had travelled to another corner of the city for the thermal spa bath.
Having less time to figure our plan, we reached out for help at the information centre in Heroes Square and got our Segway ride fixed with a guide, who arranged a personal tour for us and conveniently as per our timings (a blessing in disguise). We timed our spa so that we could reach our Segway guide on time, who turned out to be a joyful girl. They saw us getting all cold as we weren't wearing jackets and made special efforts to arrange it for us, making our ride extremely comfortable.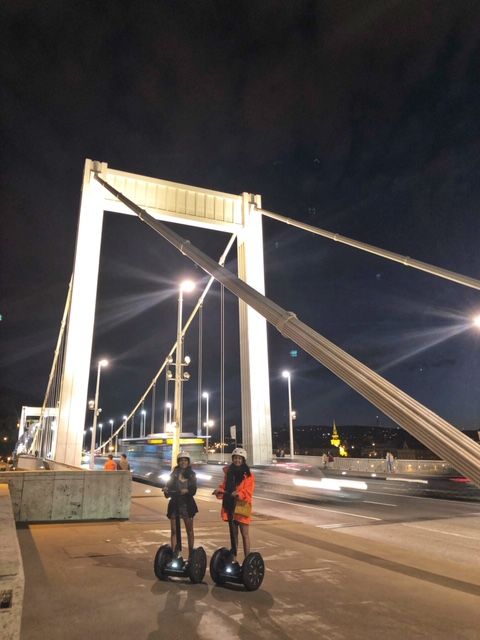 So,the two and a half hour of two-wheel tour was finally beginning and to be honest I was feeling thrilled and nervous at the same time. Our guide began by introducing the basic training session to make sure that we and the pedestrians were safe. The simple rules include: lean your body forward to increase the speed, lean backward to slow the speed, stand tall to balance, keep both your hands on the handlebar and keep a fair distance between the Segways. That's about it. We were good to go!
The guide had good knowledge of the history of the places we visited and shared interesting nuggets about the Hungarian culture while exploring this city. We rode all the way towards Buda Castle from the Pest side to enjoy the astounding city view from the top, crossing the iconic chain bridge on our way. The Buda Castle District, Fisherman's Bastion and Matthias Church were spectacular and I felt like stopping every second to adore its beauty. Being able to click pictures while riding on the Segway made me feel really cool and I felt like a pro. See for yourself!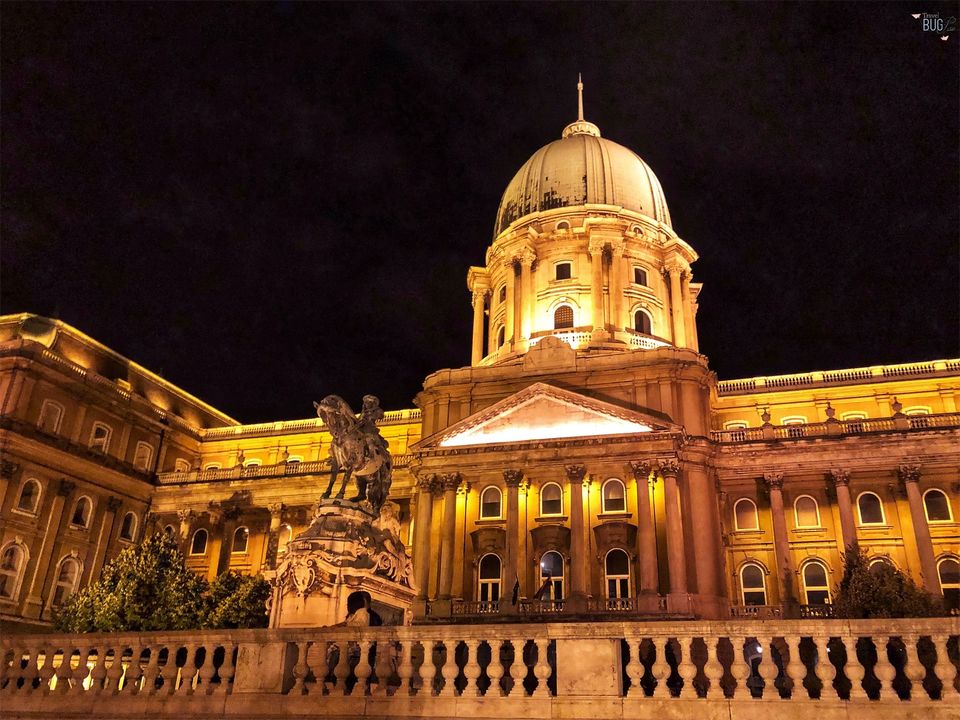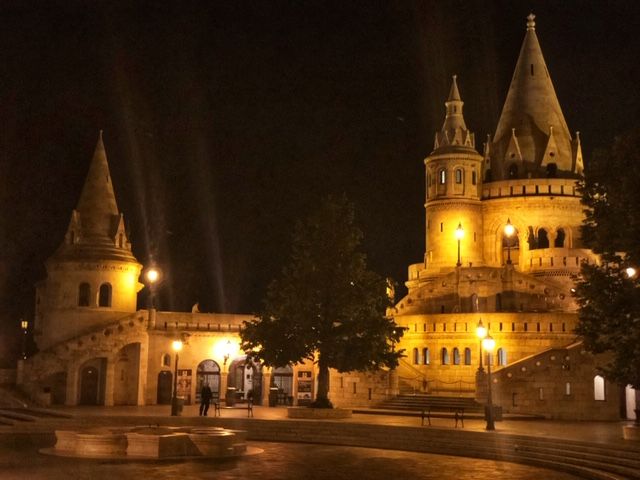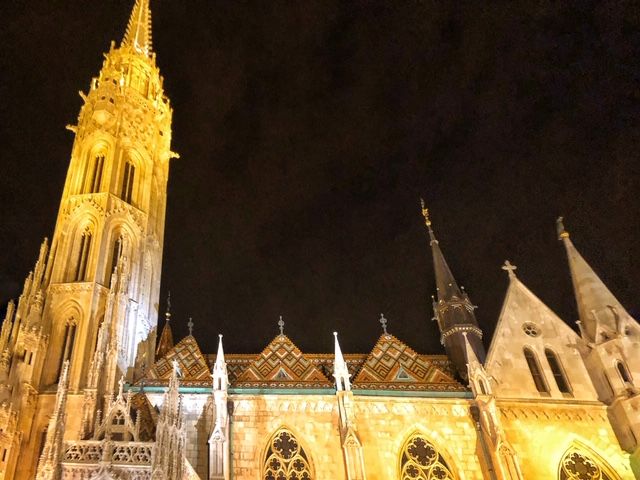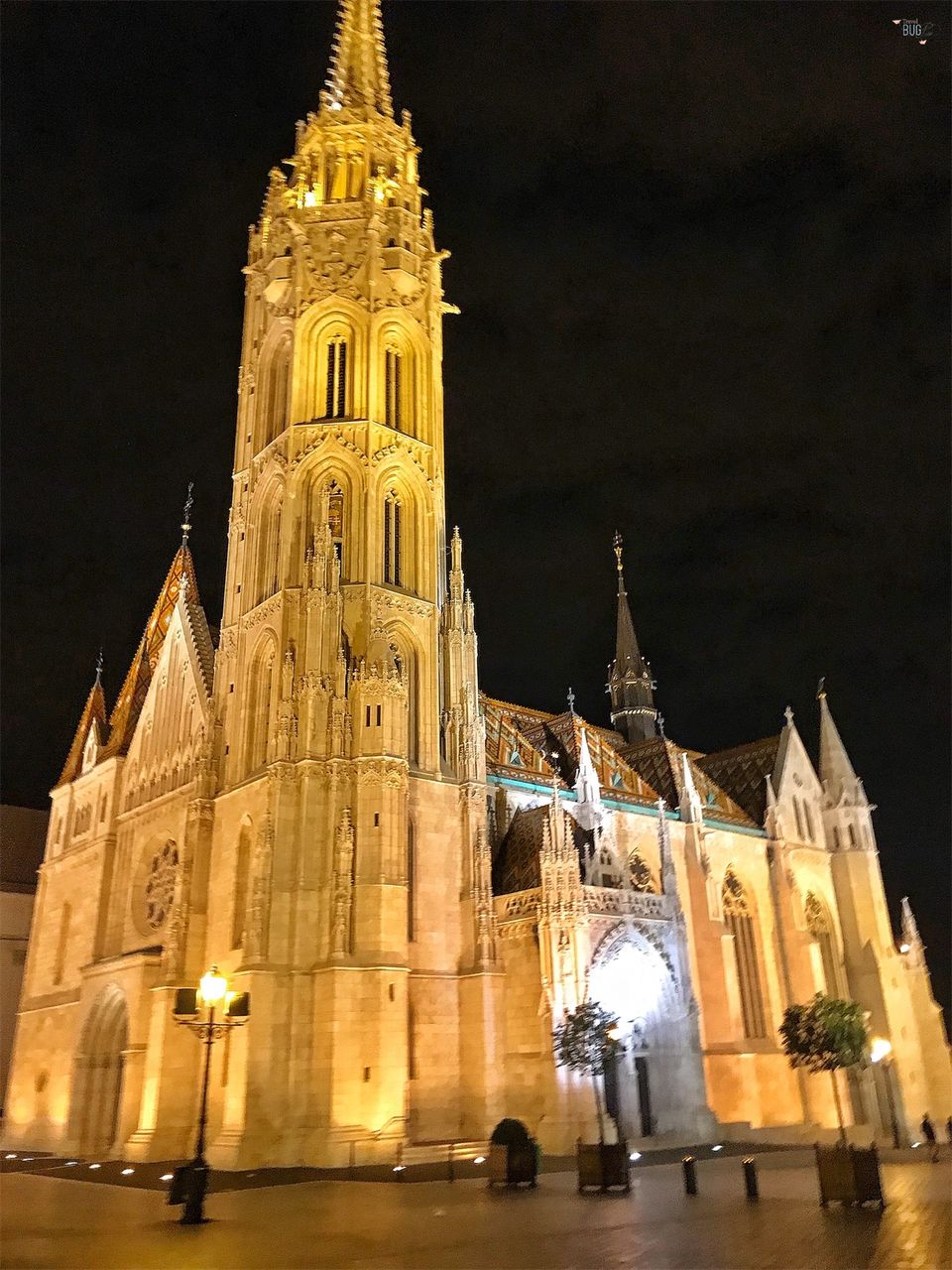 I was enjoying this kick till I got confused and misheard my tour guide instructing me to speed up on an incline and instead I slowed down. And so, Humpty Dumpty had a great fall (lesson number two learned)
We fell down laughing!
It was even more hilarious as we were nearing the drop off point I kept thinking about my amazing Segway skills and when I fell, my friend who had already parked saw me falling and as she came to help, she lost her balance and fell too. It was the most entertaining ending with people around us clapping after the fall to encourage us (glad I didn't sprain or fracture my leg though!).
I highly recommend Segway in Budapest for a unique and fun experience to explore this gorgeous city.
Where to Stay
We stayed at the Flow Hostel, which is situated at the Pest side, conveniently located (mention if it was centrally located). The interiors were super cute and the hostel rooms/washrooms were very well maintained. For more options, check here!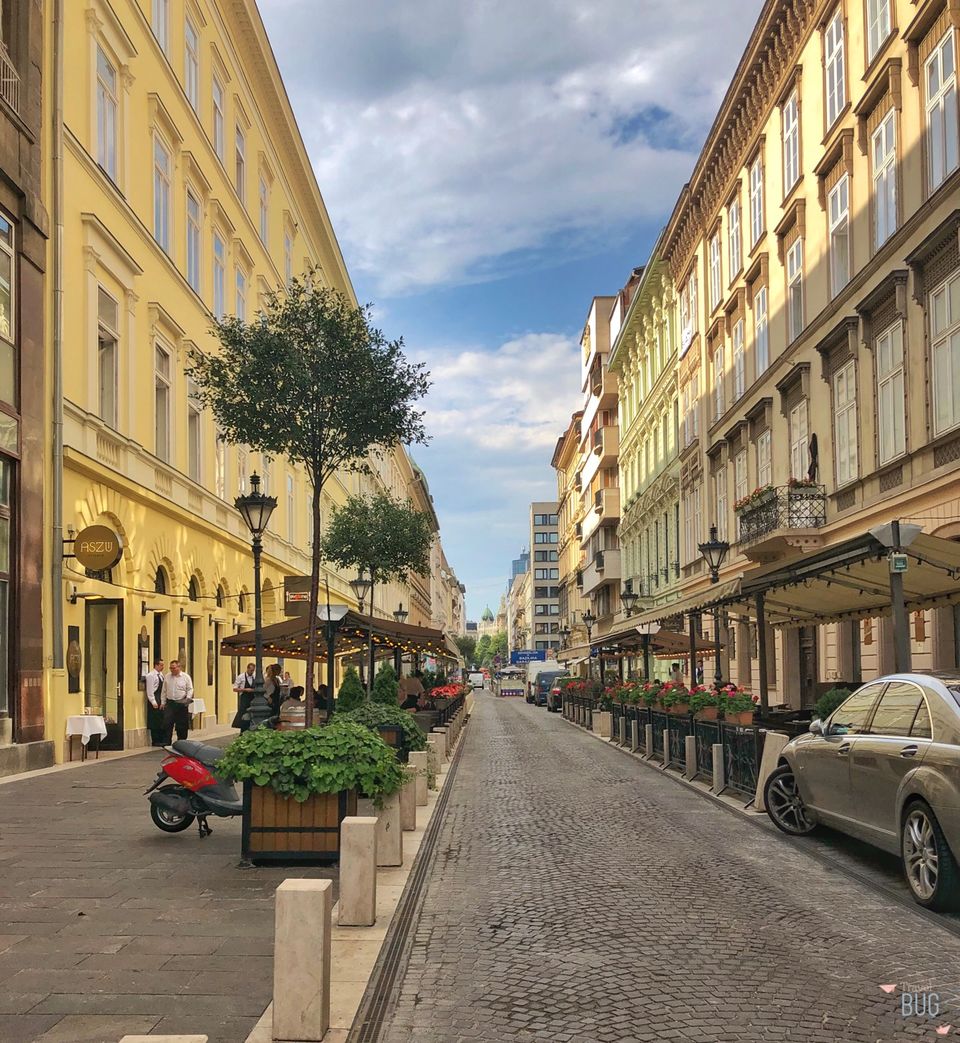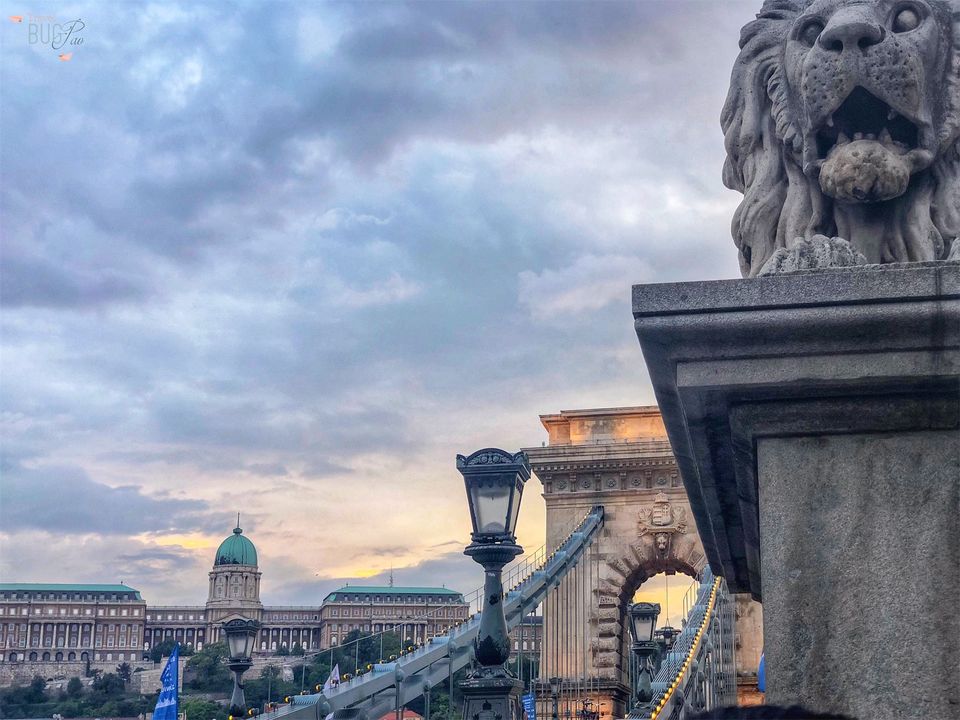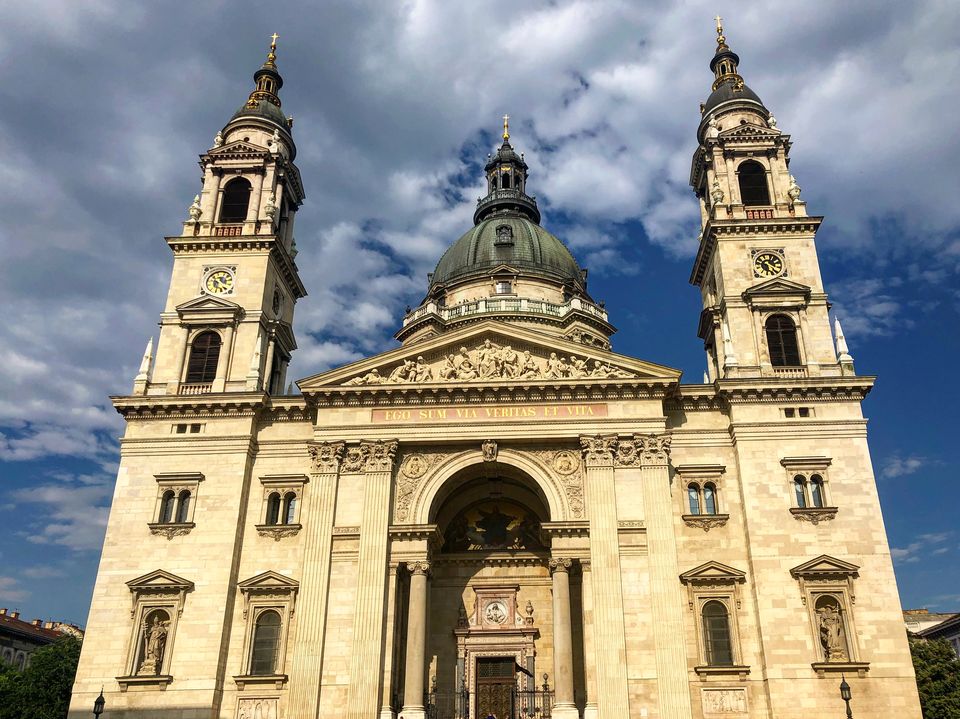 With heart-stopping architecture, amazing nightlife, delicious food, and wonderful locals, Budapest quickly stole our hearts and became one of our favourite cities in Europe. Overall, it was an incredible destination that we both loved visiting and I would go back in a heartbeat.