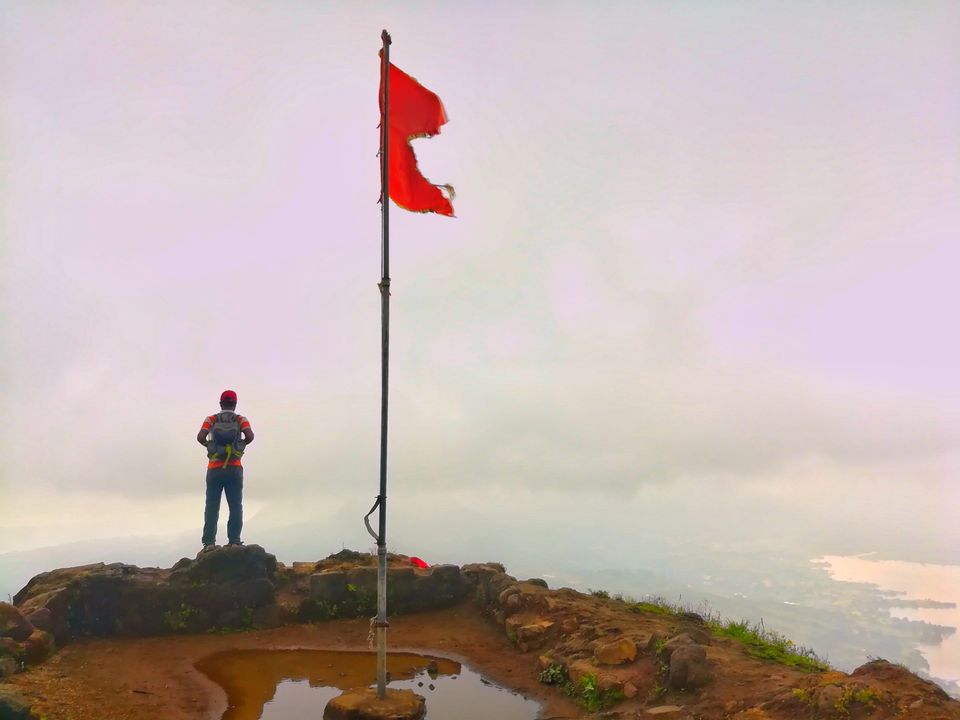 Complete Itinerary Of Our Trip:
6.00am:
Leave Panvel for Tungwadi (Base village of Tung Fort) via old Mumbai – Pune Highway. 73km,
2hrs.
8.00am:
Reach Tungwadi and have snacks, tea, etc. Prepare for trek. 30mins.
8.30am:
Start trek. It will take about 1.5hrs to reach the top.
10.30am:
Reach the top of Tung Fort. Since the area on the top is not so big, one hour should be enough
for exploring, having breakfast, photos, etc.
12noon:
Start descent. Take about 1 hour.
1pm:
Leave Tungwadi for Tikona Peth (Base village for Tikona Fort). 22km, 45mins.
1.45pm:
Have lunch at Tikona Peth village. Refresh and prepare for trek. 30mins.
2.15pm:
Start trek for Tikona Fort. Should take about 1.5hrs.
4.00pm:
Reach the top and have snacks. Spend about 1 hour at the top.
5.00pm:
Start descent from the fort. 1hr.
6.00pm:
Leave Tikona Peth village for Panvel. 90km. 2hrs.
8.00pm:
Reach home.
So after completing a successful planned trek to Kalsubai Peak ( read my earlier blog), we were searching for some other place to visit for the coming weekend. This time we wanted to do a small one day trek nearby Panvel. So after searching on google maps and reading some blogs, we decided to visit the Tikona Fort located in Lonavala.
Everybody agreed to it and the planning for the trip begin. But I thought it was a easy grade trek as it takes a mere 1 hour to reach on the top. So we would be done with a trip very early. So i suggested that along with Tikona fort, let us visit Tung Fort too which was not much far from each other. Also Tung Fort is small and we would be done seeing it within 2-3 hours. No one had any problem with it as everyone is always excited to see new forts.
This time 5 people i.e me, Pragvansh, Pashu Mama, Hemant and Vishal were confirmed for the trip. But as usual Hemant and Vishal ditch us on the last moment as both of them got some urgent work to do. Anyways we three decided to go and not to cancel the trip.
On 15th Oct, Pragvansh and Pashu mama came to pick me up on sharp 6:00 am as planned. We reached Lonavala in an hour and decided to stop for some breakfast. We ordered 3 coffees, 2 omelette bread and 1 plate maggi( for pashu mama). Damn, they charged us bit high, you better carry your own tiffin. We left for Tungwadi which is around 1 hour drive from there. Around 8:30 am we reached at the base of Tung Fort. We parked our car ( paid 50Rs parking charge) properly and took our bags from the trunk of the car.
The trek is very simple and we just need to follow the route. There are 2 very small rock patches that we need to climb but even that's very easy. In 45 minutes we reached the main entrance of the fort. As we went further, we saw a water trench( not for drinking) and a small Lord Ganpati temple. From this point we could easily see the top of Tung fort. The road from here was kind of steep and became narrow as we went further. In 20 minutes we were on the top.
The space on the top on the fort is very less. There is a small temple on Tungi Devi. We get a breathtaking view of entire Pawna Dam. Also we can see Tikona, Lohgad and Visapur forts. The view is simply so beautiful. I clicked some beautiful panoramas but unfortunately it got deleted. Anyway as we had to go to Tikona Fort also we didn't spend much time on the top. Also there wasn't much to see so we started to descend after 20 minutes. Around 1:00 pm we were at the base again ready to go to Tikona Fort.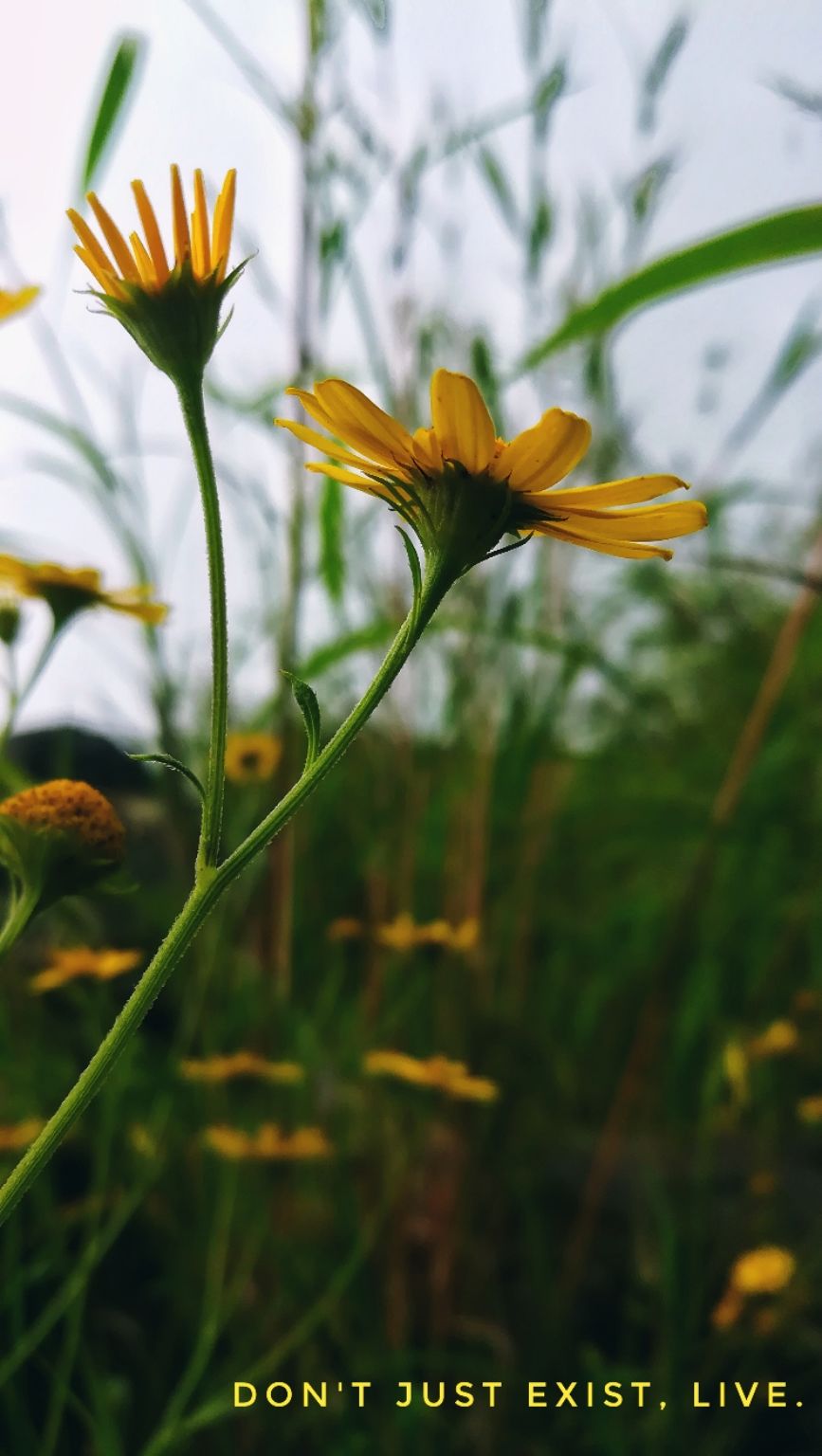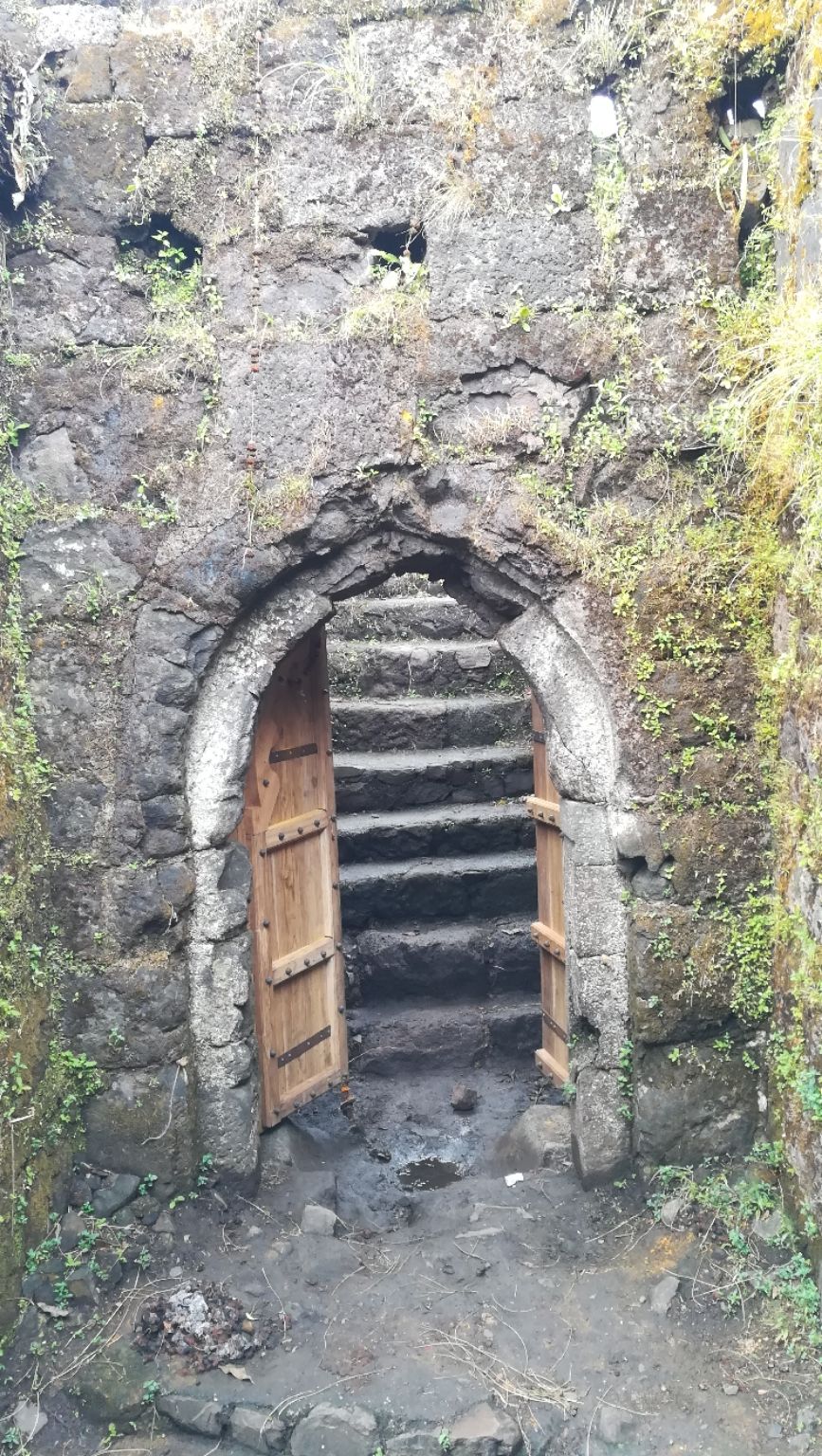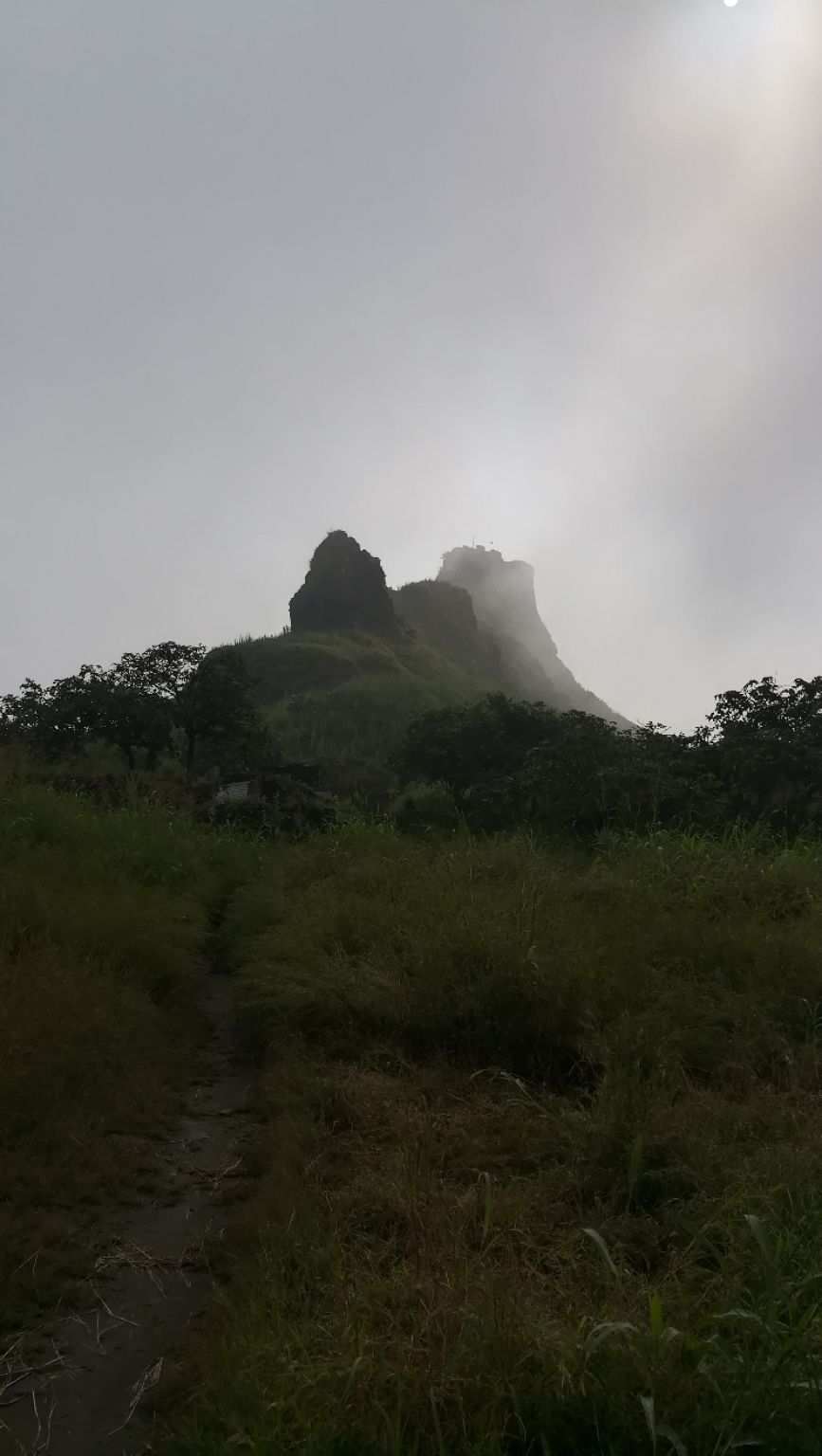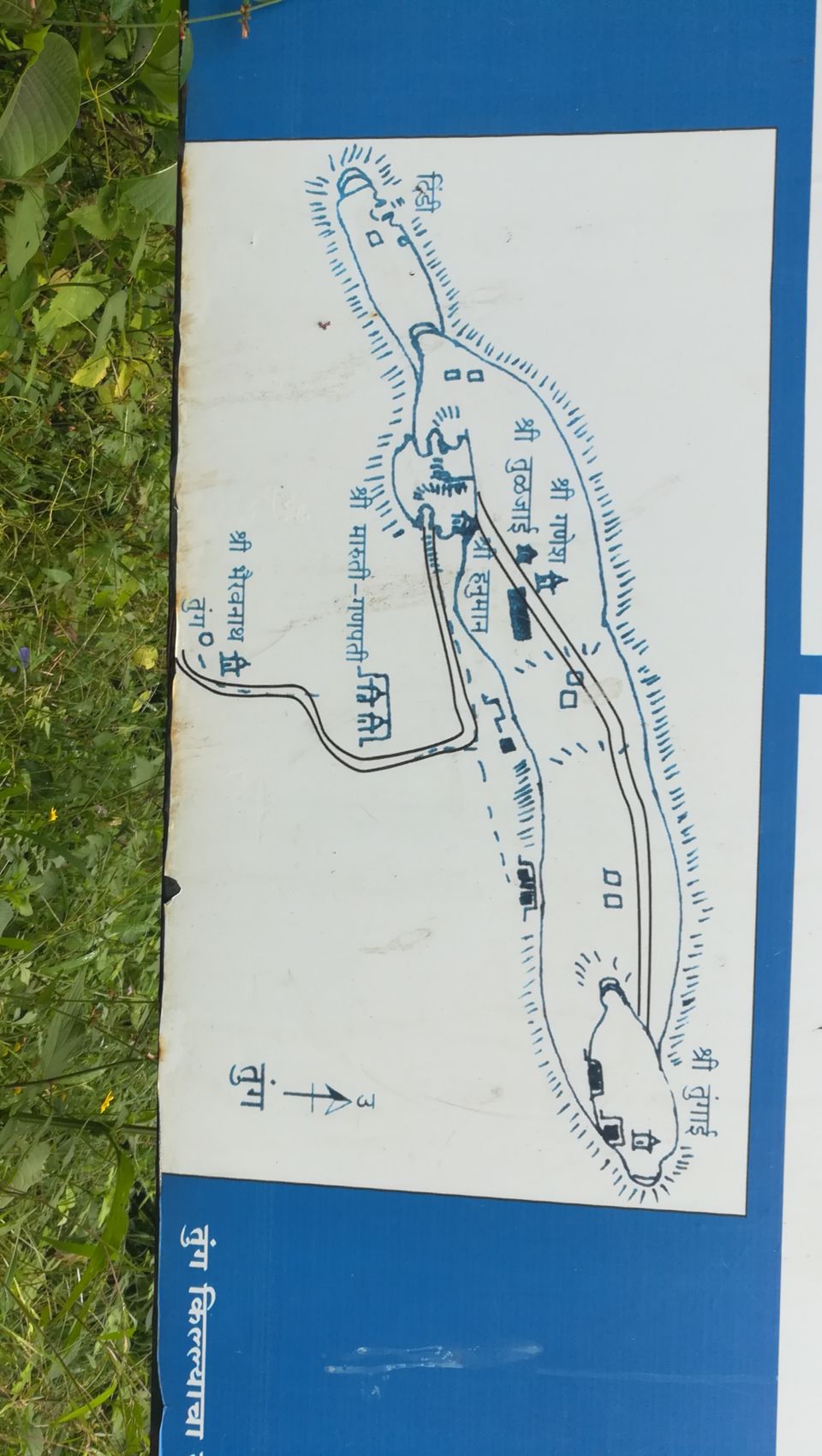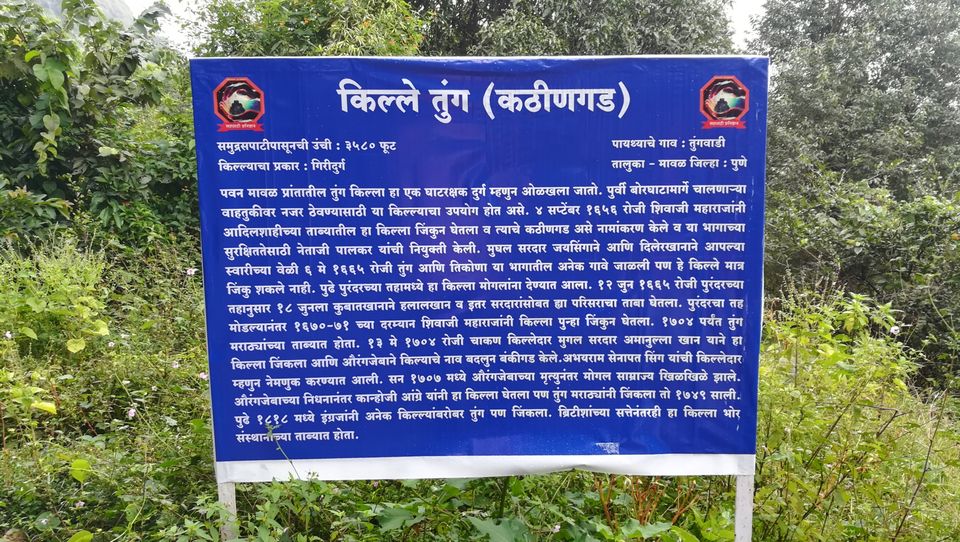 The road till Tikona fort was good and has lush greenery on both sides. It was a lovely 22 kms drive and it took 40 minutes to reach at the base village. We parked the car nearby and also had our lunch as we were very hungry because we just had our breakfast before and nothing else. So quickly we ate our lunch and begin our trek. We completed the trek in 2 hours with a slow speed as we were little tired. As we begin the trek the weather was pretty clear but as soon as we reached on top the weather jug changed within minutes. There was fog all around and it begin to rain heavily. For 15 minutes it was raining so bad that we got drenched. The view of Tung Fort was just splendid and so beautiful that I cannot express it in words. So anyway we explored the fort, clicked some photos, recorded some beautiful timelapse videos and begin descending soon.
We descended the fort in 45 minutes and quickly changed our clothes. After we were done with everything we left and went to Malavli as i needed to catch a trian to Pune due to some work. On the way we got to see Lohgad and Bhaje Caves. We had some chicken soup near Malavli Station as we were still feeling cold.
Later i took the local train going to Pune and Pragvansh and Pashu Mama left for Pune. In short, this small one day trip was successful.
Thank you!