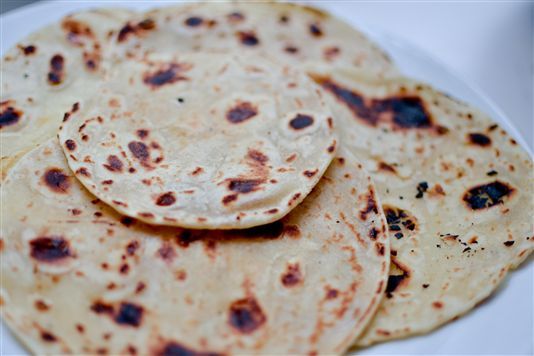 Tearing a soft chapathi that gives you an aroma blended with ghee or butter, dipping it on a gravy and munching gives you a blended taste. A taste I can't exactly define, but a taste of softness, blended with ghee and mixed spices is felt.
Chapathi is a popular staple food of India, is made out of wheat, salt and water. They are kneaded and the dough is kept aside for sometime, and then rolled in small balls, faltenend as a circle and cooked on the tava. Chapathis are also called rotis, roshi, safati and shabauti.
There is a small history behind the word chapathi. They have a prominent place in the 16th century during Mughal emperor Akbar rule. The wheat grains were discovered during Mohenjodaro time and the cultivation of wheat was started in Indus Valley. It is also the staple food of Nepal, Bangladesh,Pakistan and Sri Lanka.
Now the  popular Indian bread to bite,
1) ROTI- The dough for rotis are mostly prepared out of atta. The dough is kneaded with ghee or water, small balls are flattened and cooked well on th tava. They are served for lunch or dinner with dal, sabji and curries in India. Tandoori roti, rumali roti, akki roti, joladi roti, missi roti are popular varieties.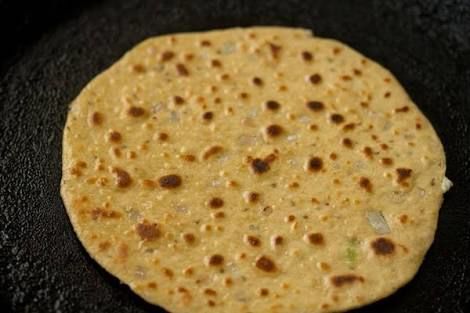 2) CHAPATHI- A popular Indian bread where the dough is made out of atta flour and salt, kneaded with ghee or water. The balls are flattened thinly and cooked well, and puffed on the tava, which is served with sabjis, dal, lentils an spicy gravies. Phulkas, paneer chapathis, stuffed chapathis are popular varieties.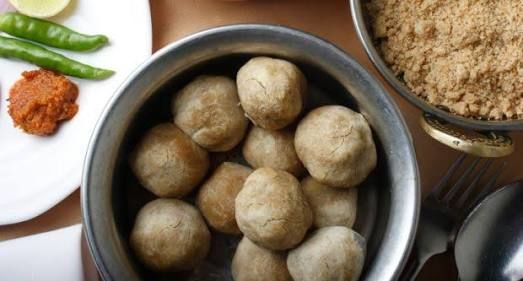 3) NAAN- They are flat bread whereby the dough is fermented and cooked on tandoori style. They are puffed and served with ghee or butter topping. They go well with vegetable sabji and spicy gravies. They are best had for lunch or dinner. Cheese naan, Afghan naan are popular types.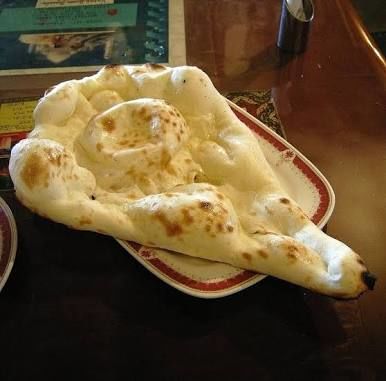 4) KULCHA- They are made out of maida. A typical Punjabi chapathi, where the flat dough is baked till it turns brown. Then butter is applied and it is popularly served with Chole masala. Paneer kulcha and aloo kulcha are popular types.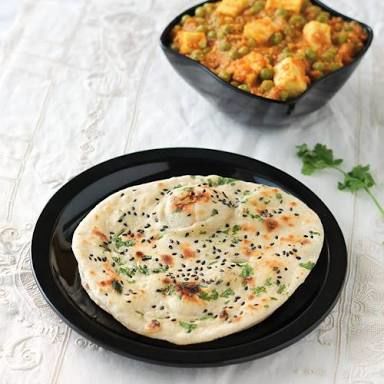 5) SHREEMAL- It is made out for Maida, where the dough is added to milk, ghee and saffron. It is called sweet naan. They are had hot with Dal and curries. It is also a traditional sweet Indian bread.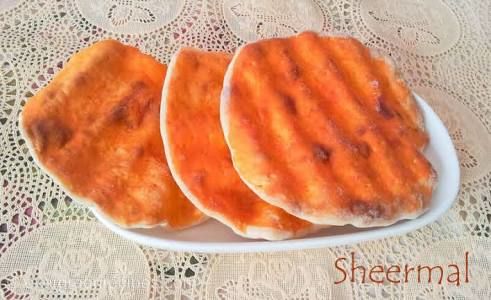 6) PURI- A crunchy popular Indian bread, where with maids, atta and sooji the dough is prepared. They are rolled into small balls, flatenend to medium size and fried in oil. They are served with bhajjis and Chole. They are commonly served for breakfast all through India.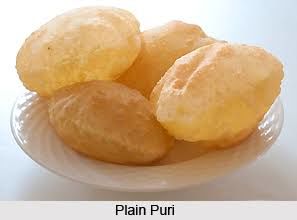 7) PAROTTA- They are called Barotta in south India. An Indian bread where the dough is made out of Maida, and thin layers are made whereby they are folded and refolded and cooked on the tava till they turn brown.It is served with kuruma, salna, and spicy curries. Types of parotta are -chilli parotta, Kothu parotta, veechu parotta and Ceylon parotta.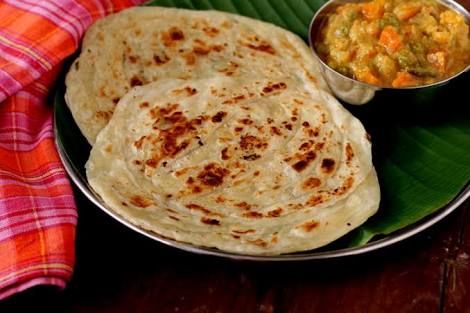 8) PARATHA- The dough is prepared on wheat, which is flatenend and shallow fried and serve with butter topping. They are popularly seen during breakfast in India along with curd, picked. Aloo paratha, muli (Radish) paratha, methi paratha, gobi paratha, Makkan paratha are popular types.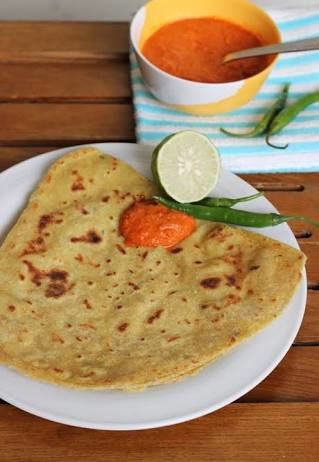 9) POLI- popularly called Puran poli, it is an India bread made out of atta/maida which is stuffed with chana Dal, jaggery, cardamom powder and kneaded with ghee or water. It is called Vedmi in Gujarath, boli/poli all over South Indian and puran poli in Maharashtra. A very traditional sweet Indian bread prepared for festivals and functions.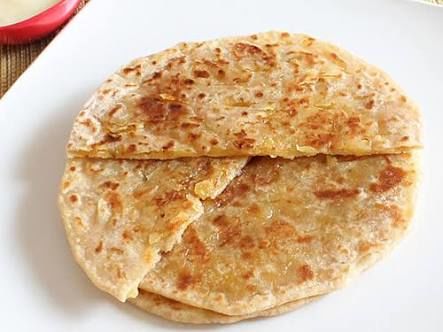 Indian breads have always been tasty, stomach filling and healthy. I have travelled to 16 states in India and have tasted many types of Indian breads, which i learnt to cook also. They require planning, whereby completion is in no time. A popular tasty staple food to taste and feel the great peace, which I am sure many of you would have felt.