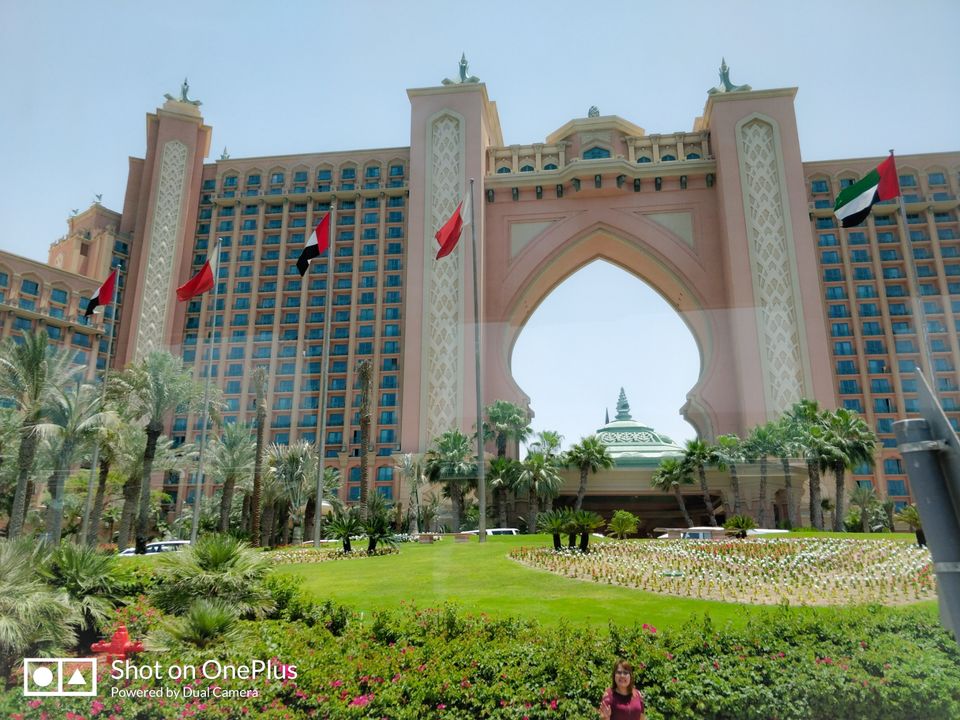 Day 2 - 29th April'18
Our idea of keeping only one place to visit on day 1 was a masterstroke as we got time to relieve our jetleg and have proper rest.
Second day, we had a heavy breakfast and rolled on for a tiring day as it covered many places of Dubai.
We on a shared basis went for half day city tour of Dubai which covered places like Palm Jumeirah, The Atlantis Hotel, Gold Souk, King's Palace and Oriental world (Beautiful art gallery )
The most beautiful part of this visit was the Jumeirah Beach, the water at this beach is clear like a transparent glass. Worth the visit guys !!
Next half of the day we went for Desert Safari and the Quad biking experience. We felt our money is totally vasooled 😁 just here only, it's one life time experience. We ended our day with sumptuous food in the mid of desert with some belly dancing show 😉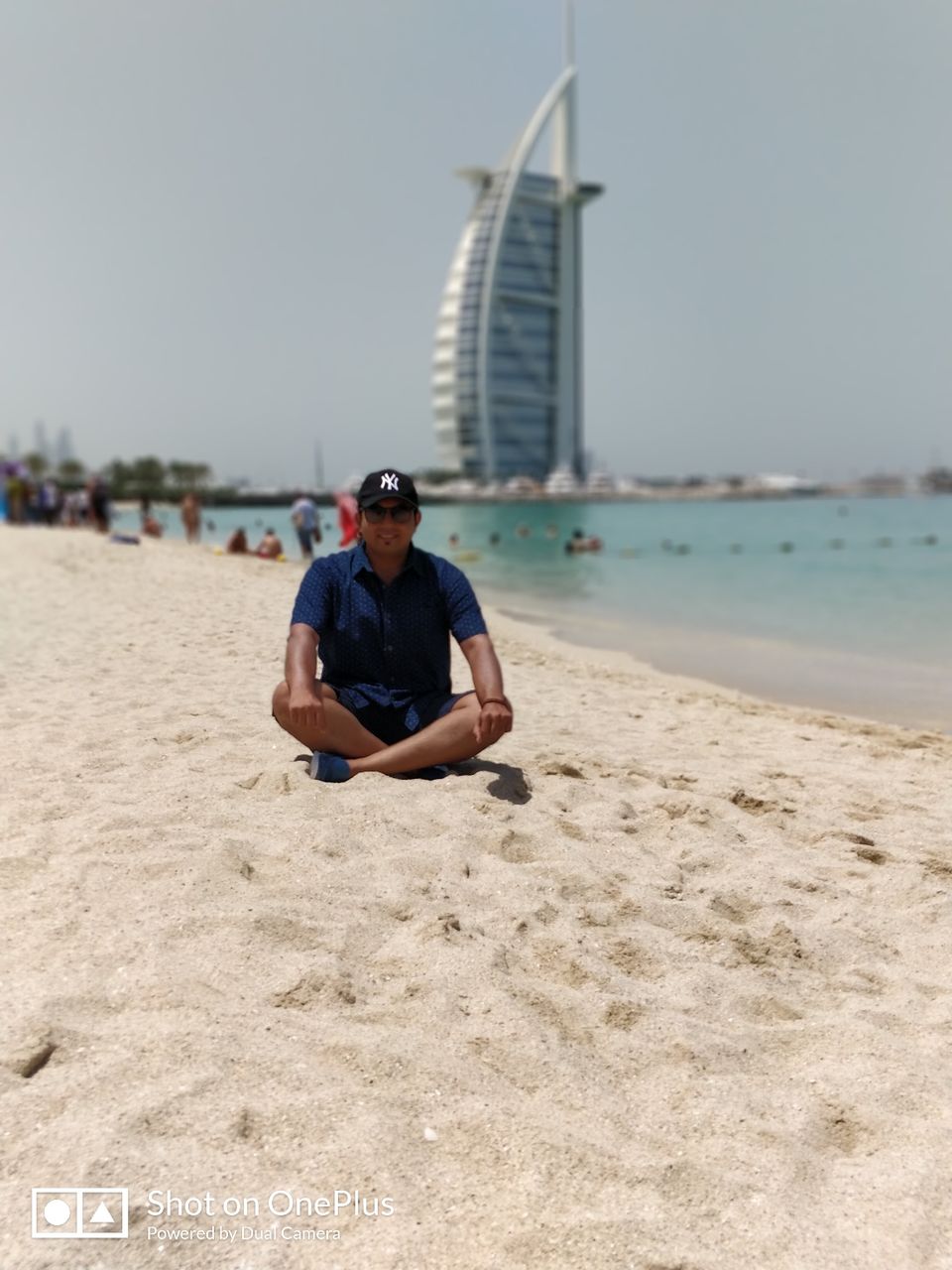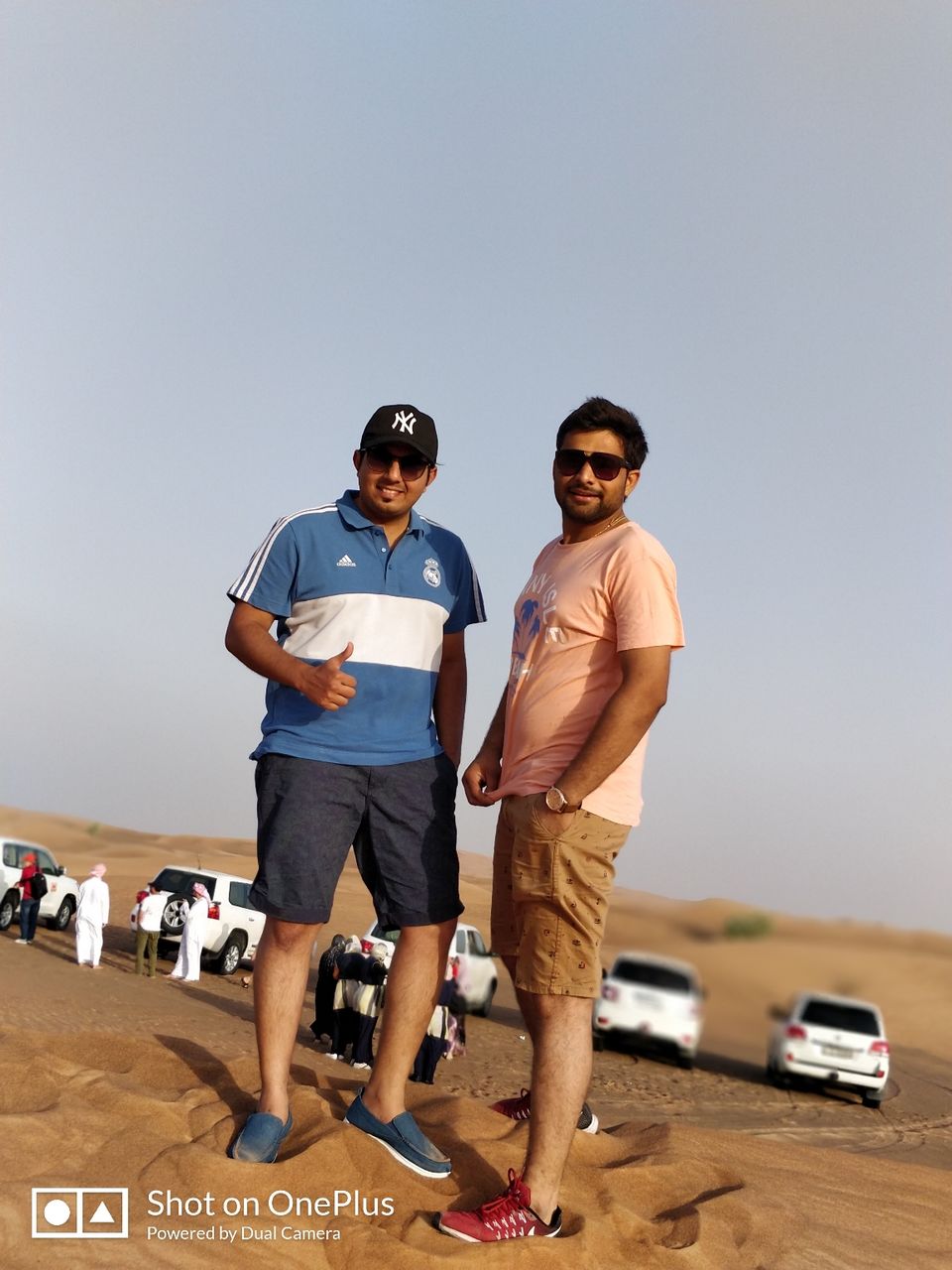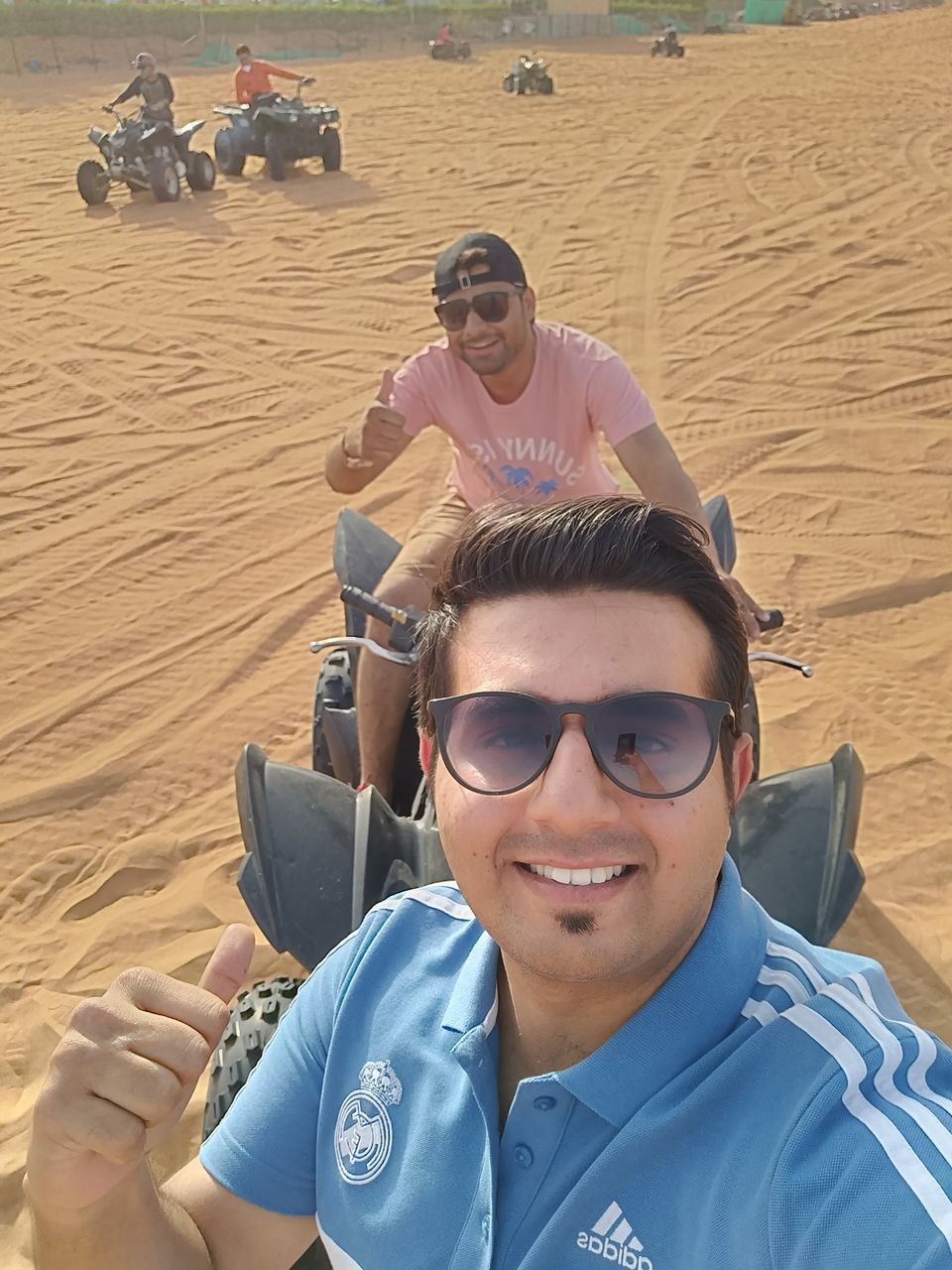 After another tiring day we got up refreshed for another squash buckling day as we were heading to Abu Dhabi today !!
We traveled 175 kms from Dubai to reach Abu Dhabi where we first visited Ferrari World and then did a short half day city tour of Abu Dhabi.
Ferrari World - You can't describe this place in few words. You need to just experience it by yourself. Ferrari world has the world's fastest roller coaster which is Formula Rossa ,240 km/hr in 5 seconds. Guys, my friend made me sit on the front row of this ride. Now u can imagine what would have happened,but the memories of it is fantastic ,go and experience it once in life 🤘
Next we headed for half day city tour which covered Emirates tower ( Do u all remember Fast and Furious by this 😉) , King's Palace and Sheikh Zayed Mosque. Sheikh Zayed Mosque is the world's largest mosque ever built !!
(Just see the pic of those Kazakhistan kids that we met during our visit, damn cute 😁)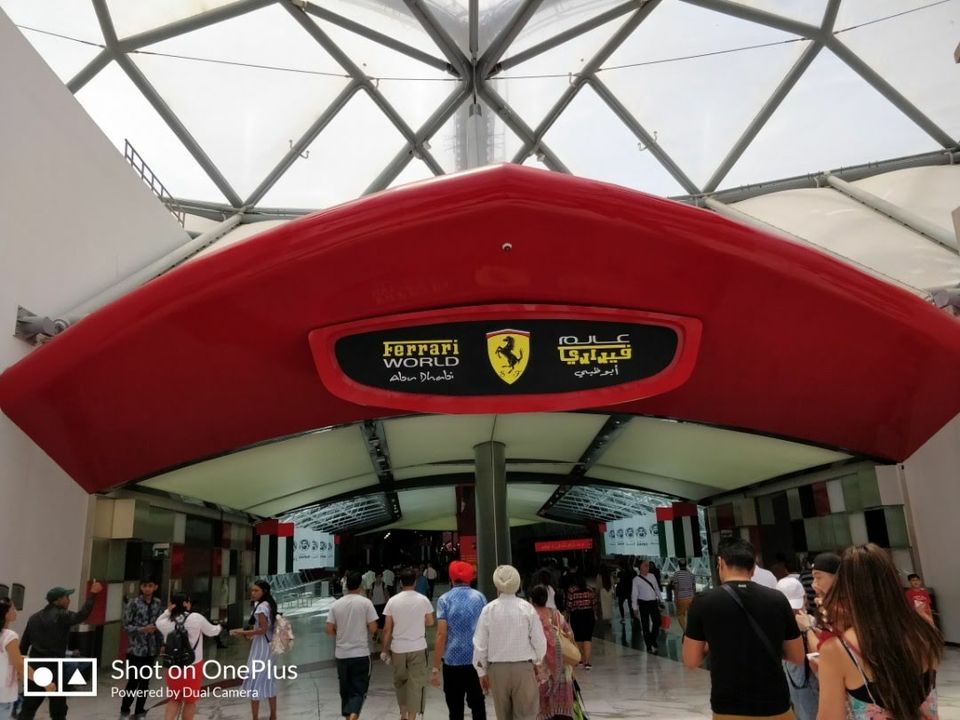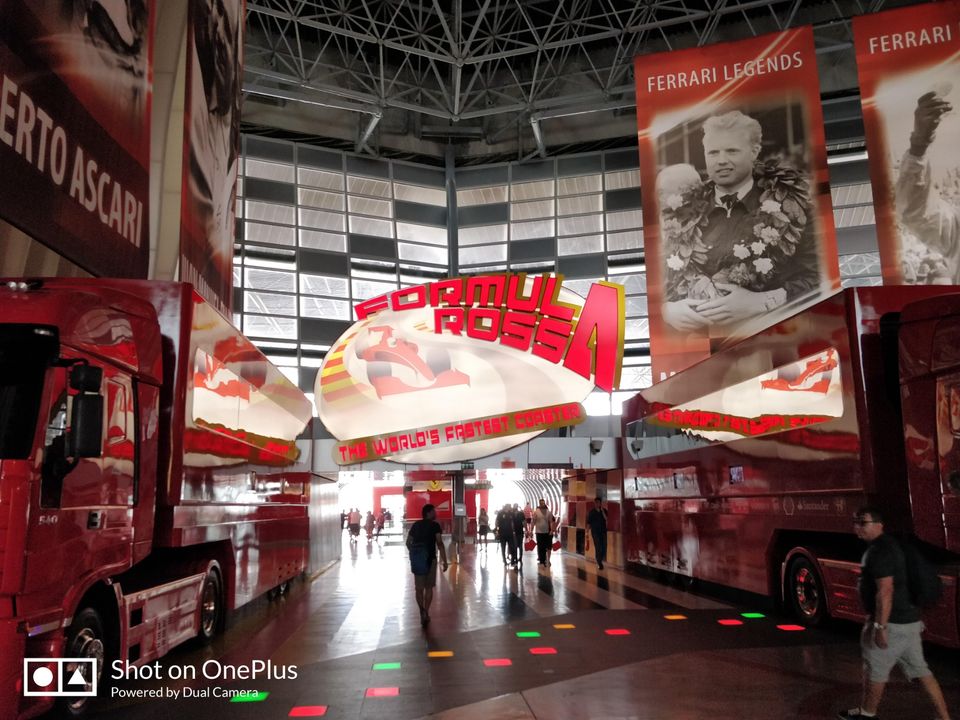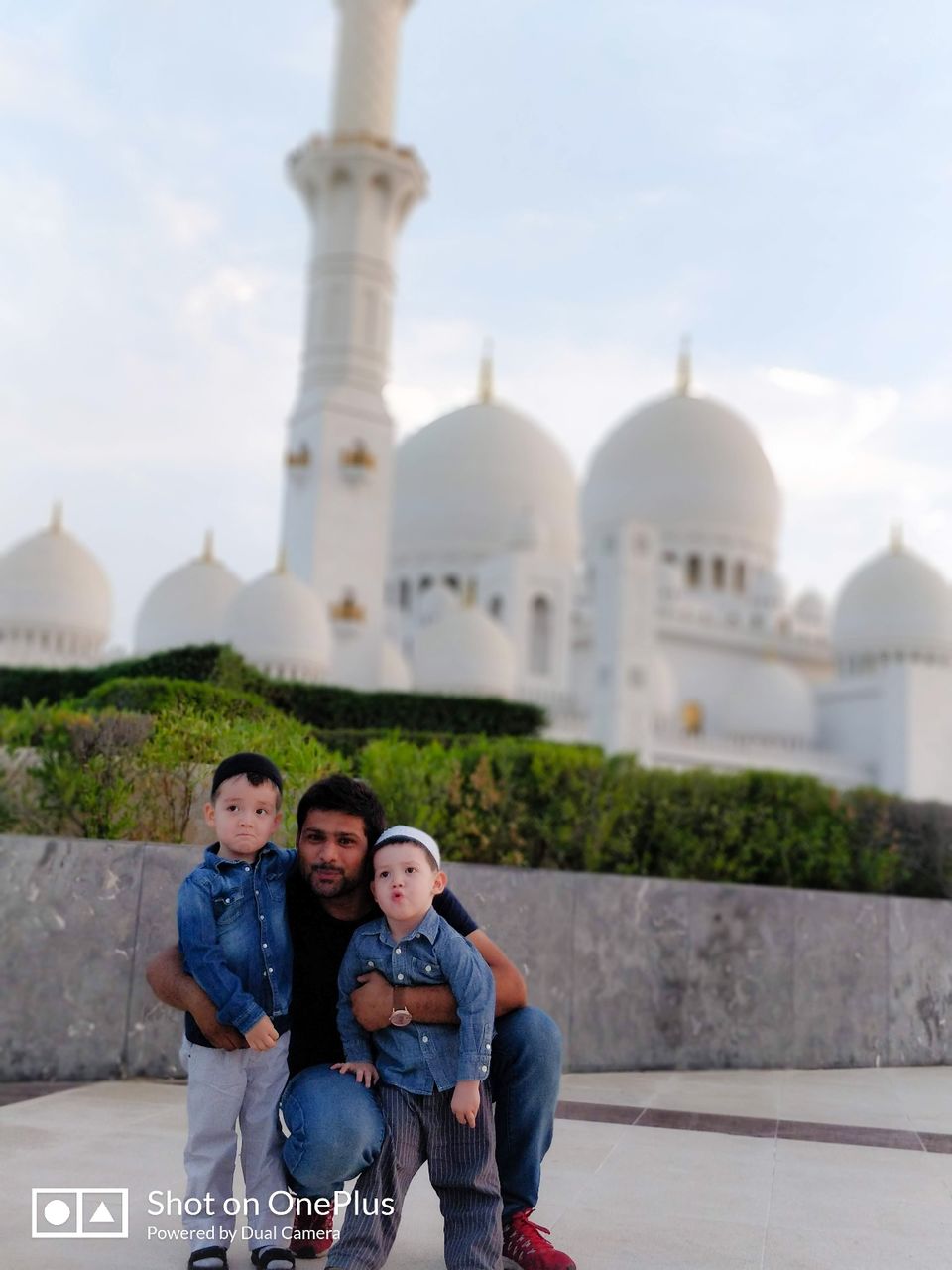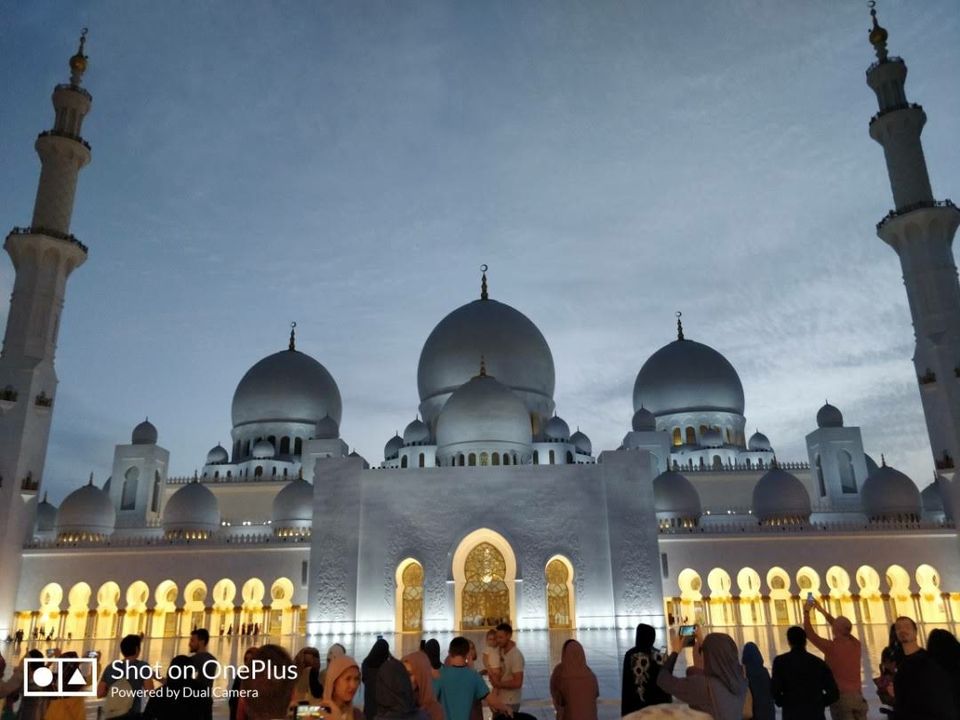 Day 4 was more of a relaxed day that we kept inorder to enjoy as well as make our body relax after 2 hectic days of travel and fun 😎
We spent our full day at the Atlantis Hotel where we visited Lost Chambers Aquarium and then relaxed at the Aquaventure Water Park at the Atlantis Hotel !!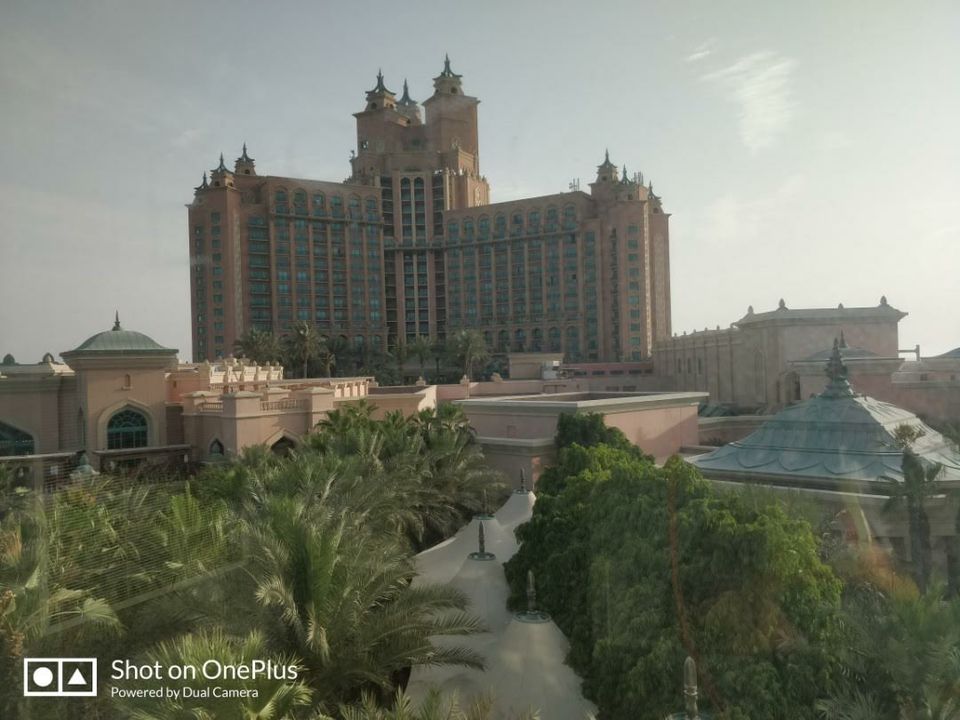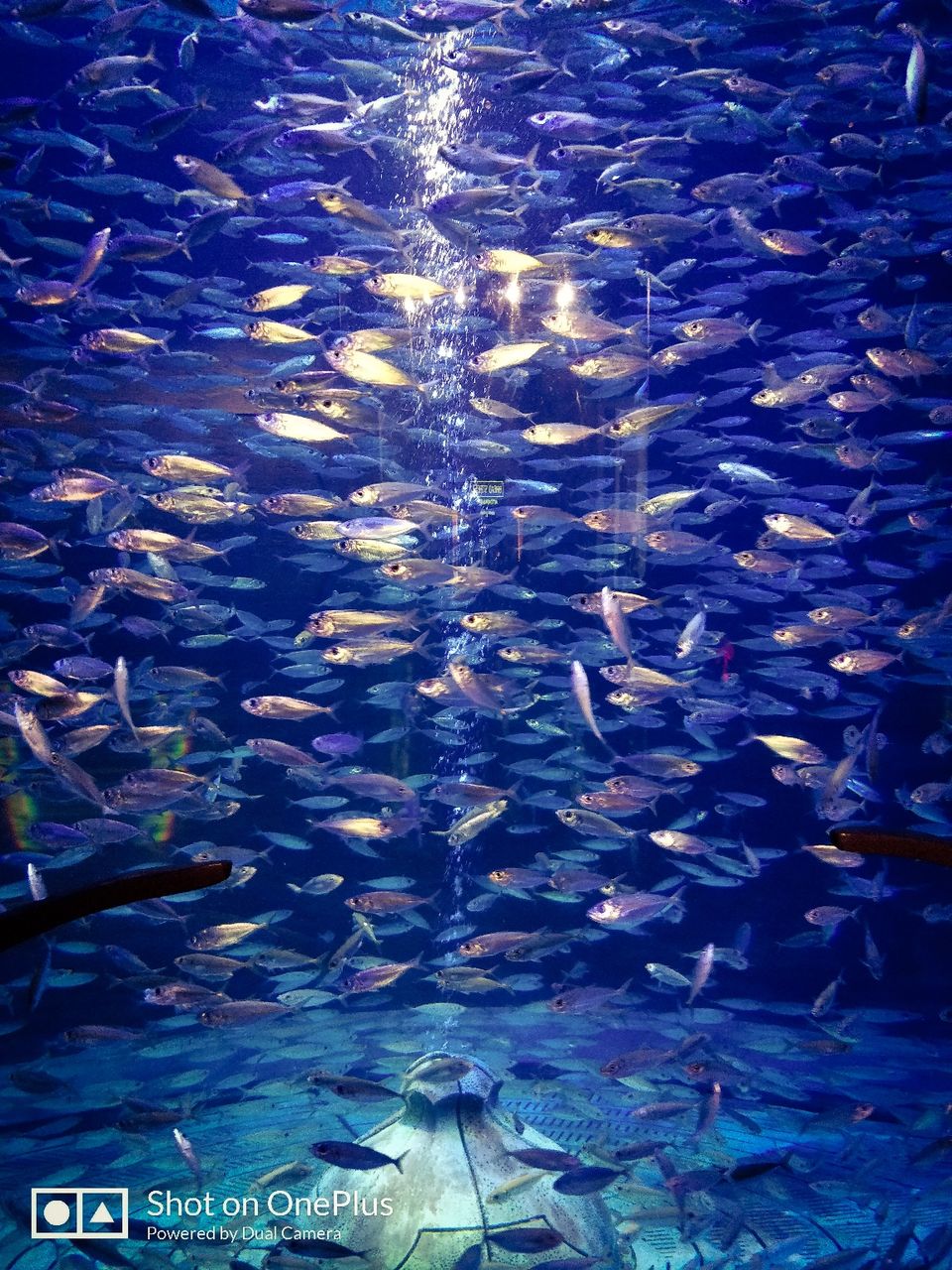 This was our last day in Dubai and we wanted to make it more memorable.
What could have been more memorable than a visit to Burj Khalifa and the newly built the Dubai Frame.
Standing tall at the 135th floor of Khalifa and viewing the scenic beauty of Dubai is totally magnificent !!
Another beauty built by Dubai was the Dubai Frame. It's also a beautiful architectural beauty added by Dubai in its belt 😎
Day 6 - We took our flight back to Delhi and this is how we finished our kickass trip to UAE !!
Note : For any more details regarding full itinerary,rates and other things you can contact me on my personal email id at cds0905@gmail.com.  I will be happy to share any details if required !! Cya all 🤘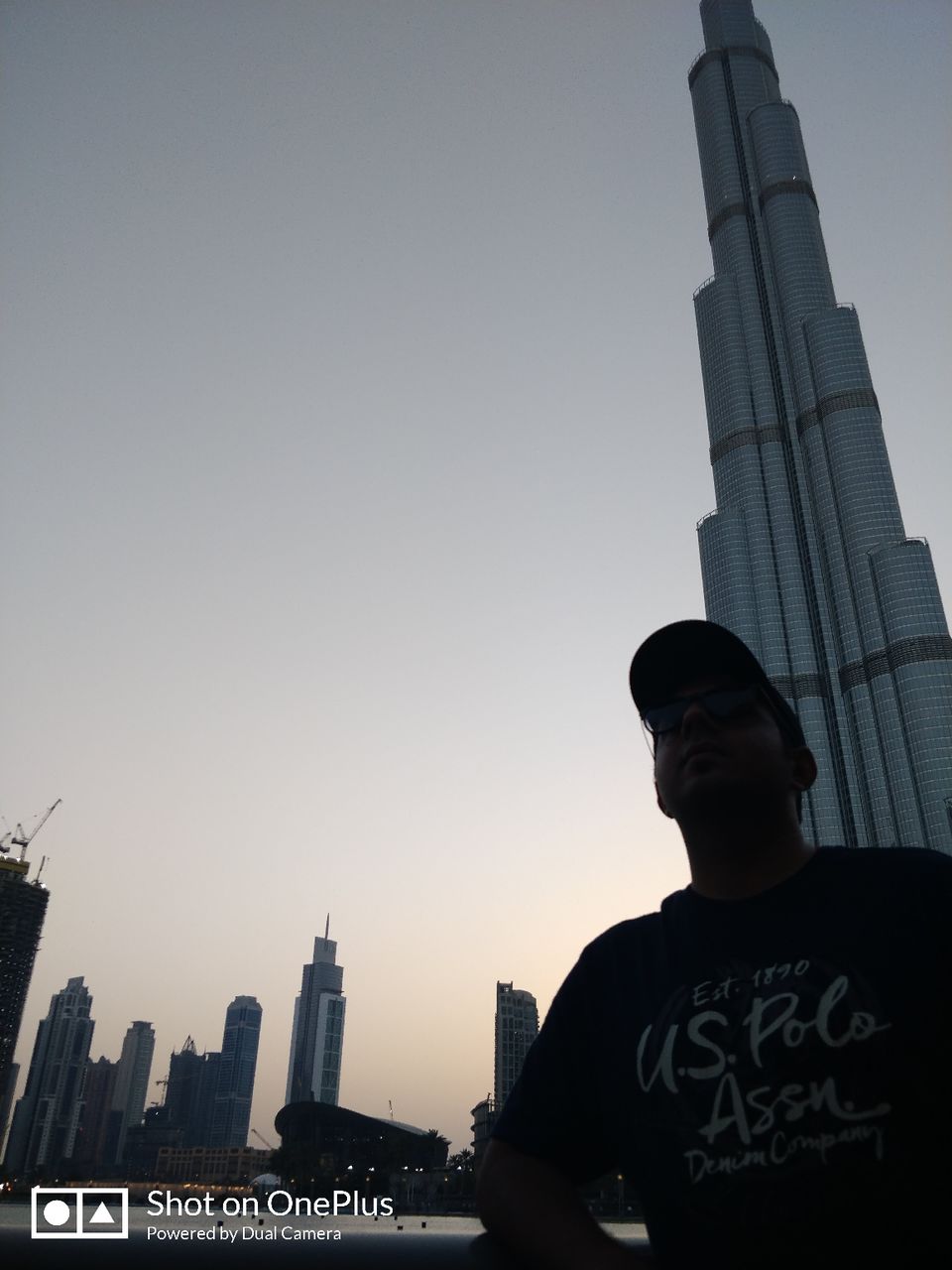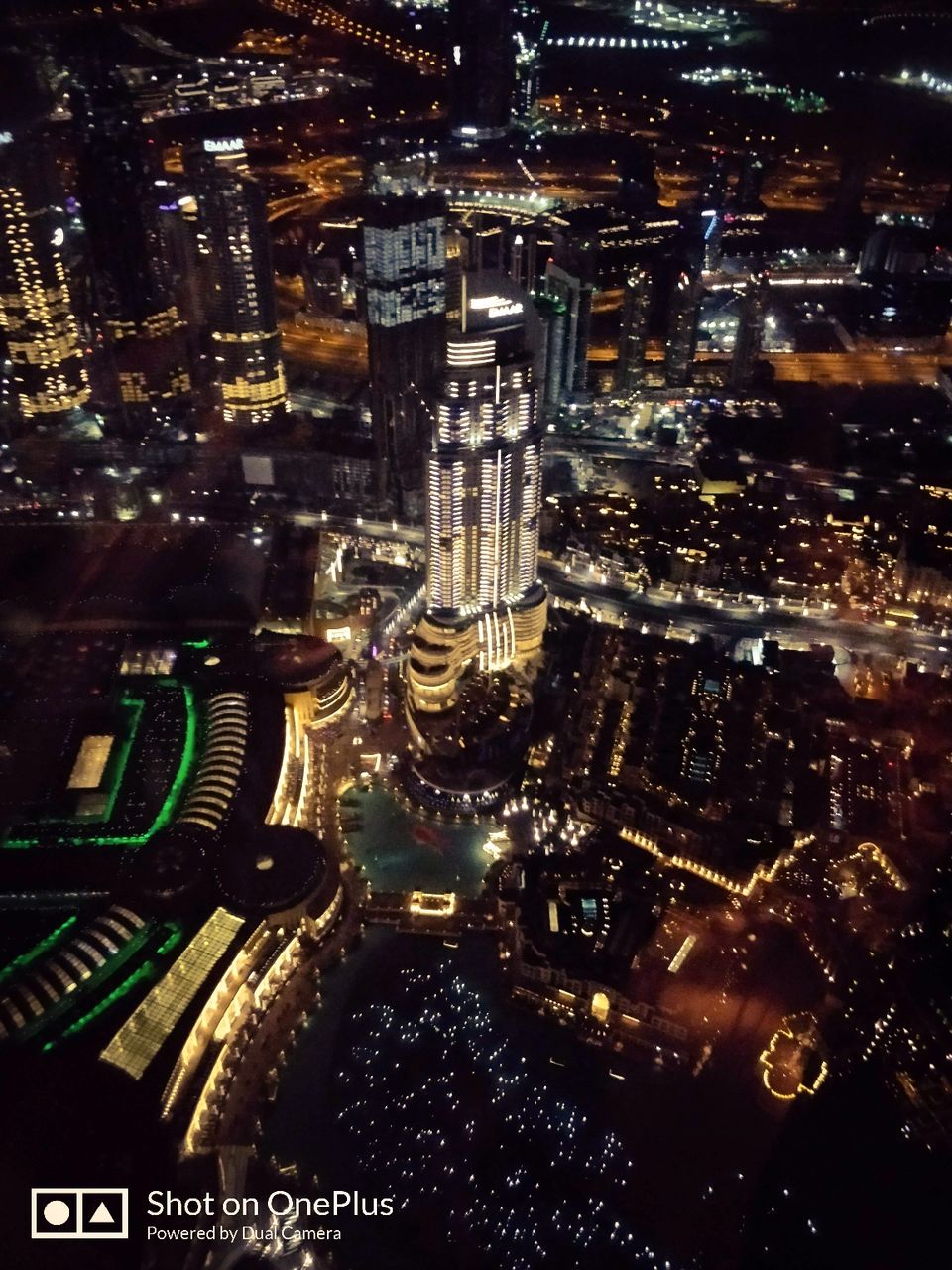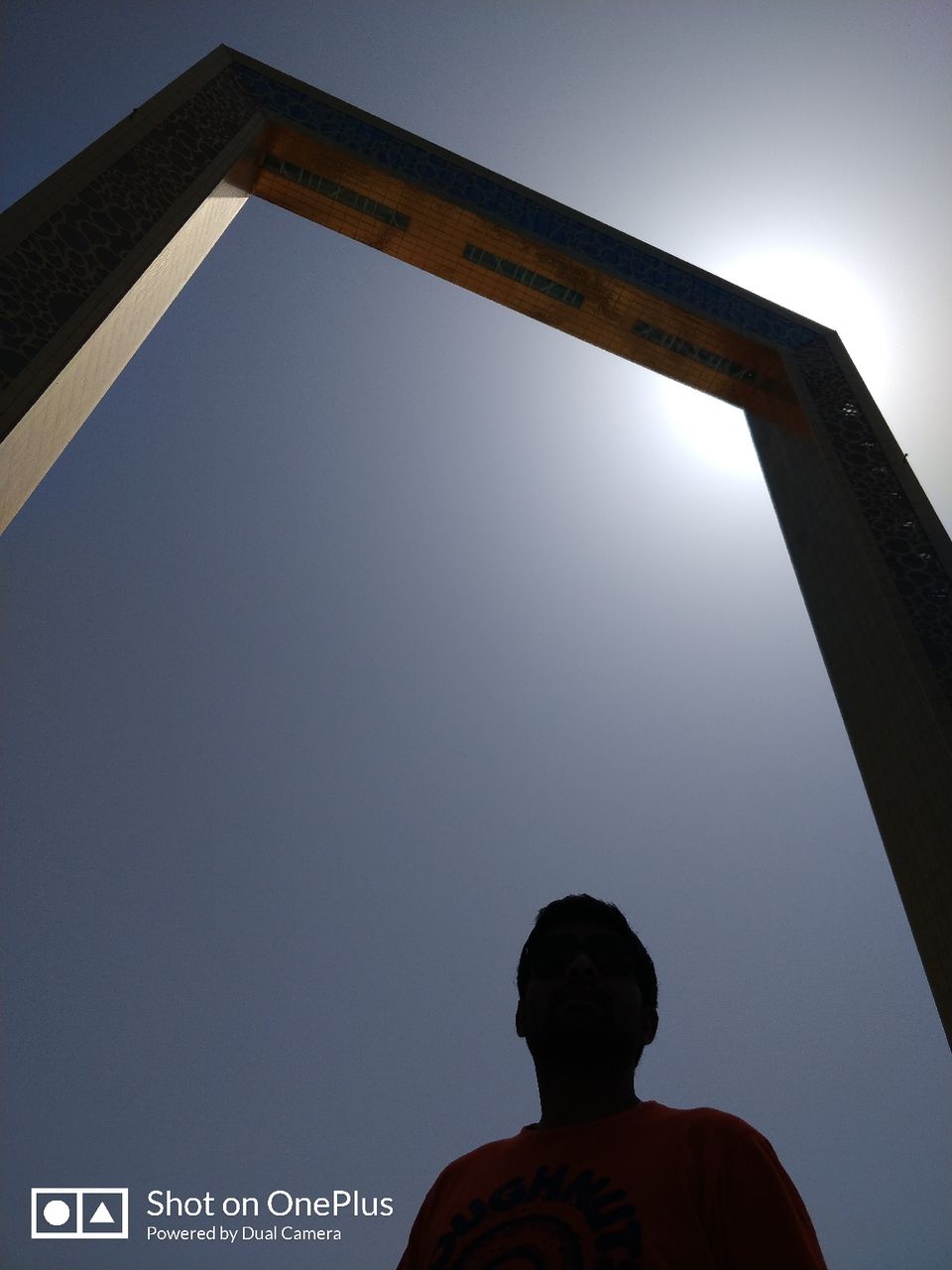 Hello Peeps !! Let's roll on to my trip to Dubai and Abu Dhabi which I and my friend did last year.
We started from Delhi on 27th April,2018 and landed in Dubai on 28th April around 9 am (as per Dubai timing which is 2 hrs approx late than us)
We checked into our hotel in Bur Dubai ( please remember international check in time of hotels is from 2 pm) and got ready for our first day adventure.
First day, we wanted to start with some kick ass adventure so we planned to visit IMG Theme Park, the only theme park based on Marvel Characters theme (Btw I m a big Marvel fan and my asshole friend hasn't even seen a single Marvel movie,so I inserted this place in our itinerary 😅).
IMG Theme Park is divided into 3 parts i.e. one Marvel based rides, second Cartoon Network based rides and last one the Lost Valley. Guys, do visit this theme park to relive your childhood memories and have some adrenaline rush before exploring further Dubai 😉🤘