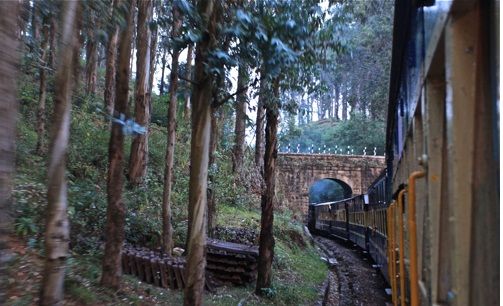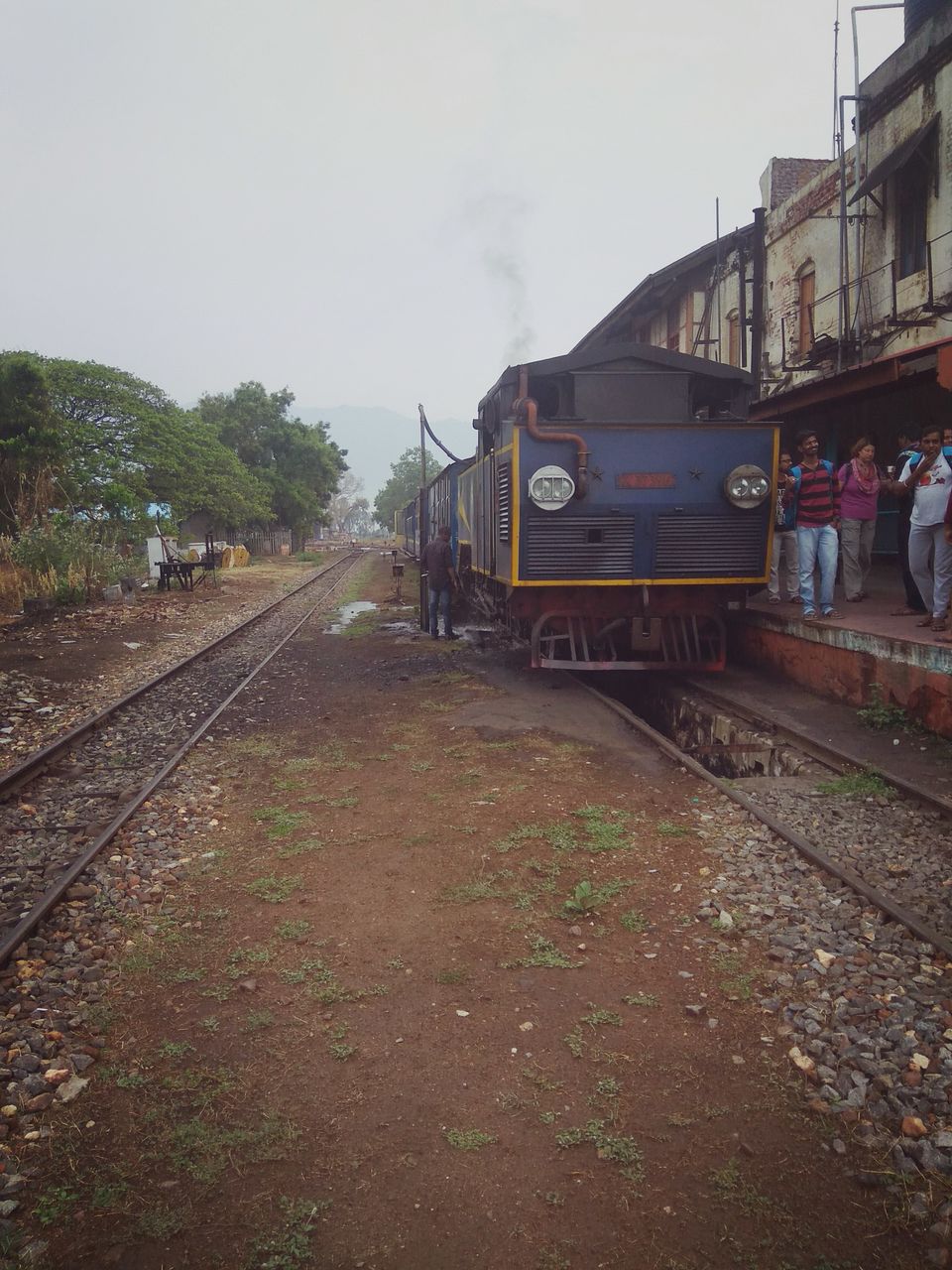 Wow!!!! I was on the Ooty heritage train….I was travelling from Mettupalayam to Ooty. And the train has its name in UNESCO's World heritage sites. The train passes through some picturesque sceneries of tea estates, the Nilgiris mountains, villages and towns with some retaining their old world charm – and skies which changing its colors especially when there is a cloud cover. The train travels through the 208 curves, 13 tunnels and 250 bridges. And the architectural intelligence of bridges and stations are remain the same. They used the 'Alternate Biting Teeth' technology in the 'Rack and Pinion' arrangement between rails. I was surprised to see the Loco is pushing the compartments from back side. It is not pulling the coaches.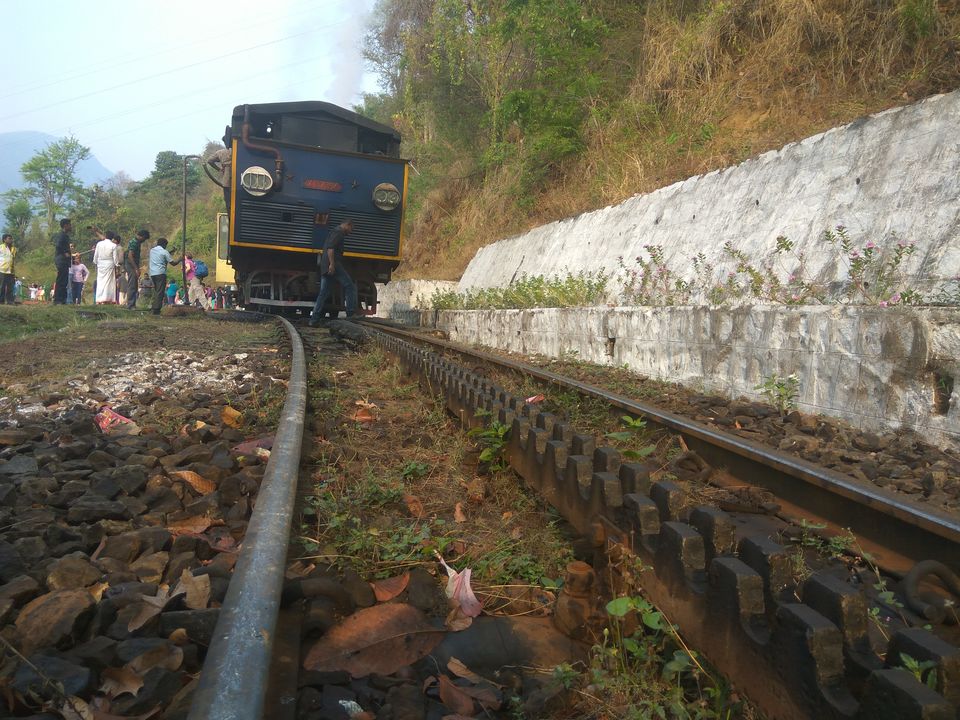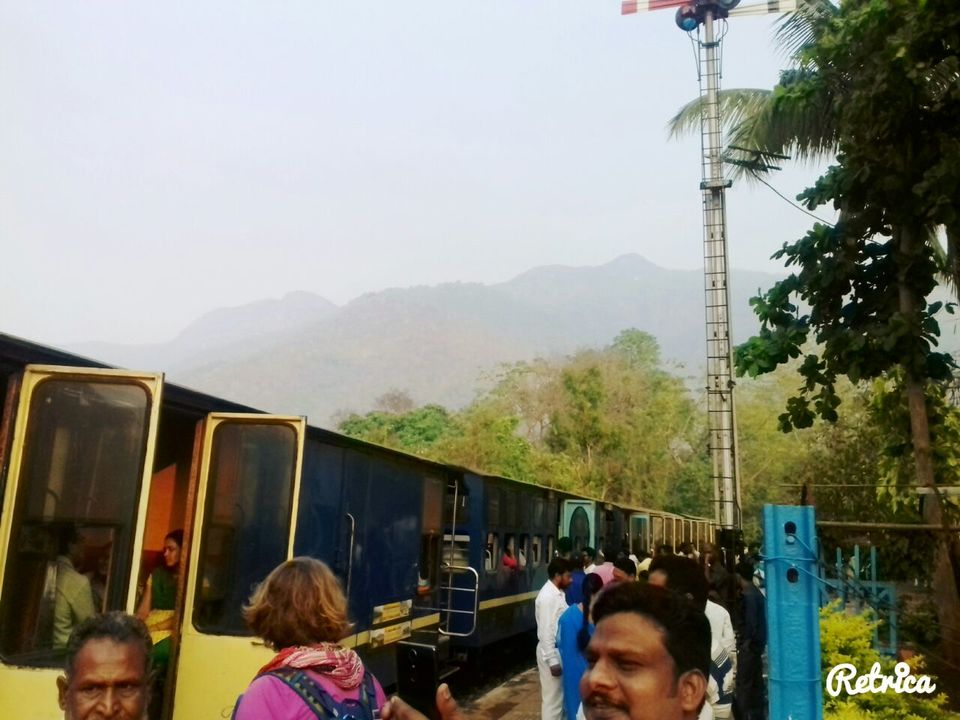 My journey stated by 5AM in the morning I was waiting for the tickets in the railway station. I got the tickets by 6.15AM. Then the voyage started by 7 AM. The steam in the engine makes the crowd going crazy everyone were shouting with joy. The train slowly moves uphill approximately in 10-15km/hr speed. At 7.30 AM the train halted at Kallar station to fill water in the steam loco. The station was calm and silent. The mountain behind the station shows that is Ooty and a giant structure shows its really tough to climb. Then the train left Kallar at 8AM.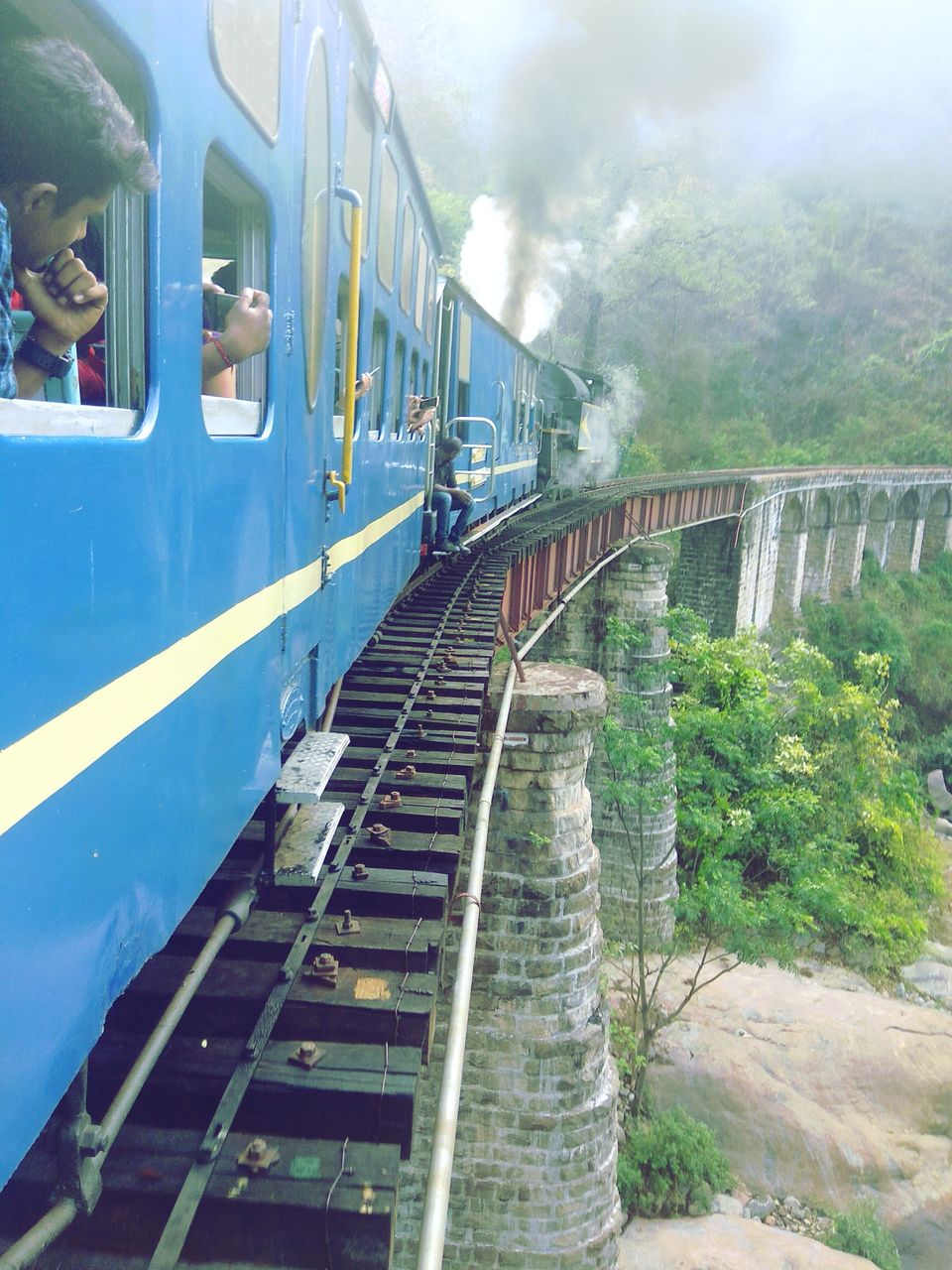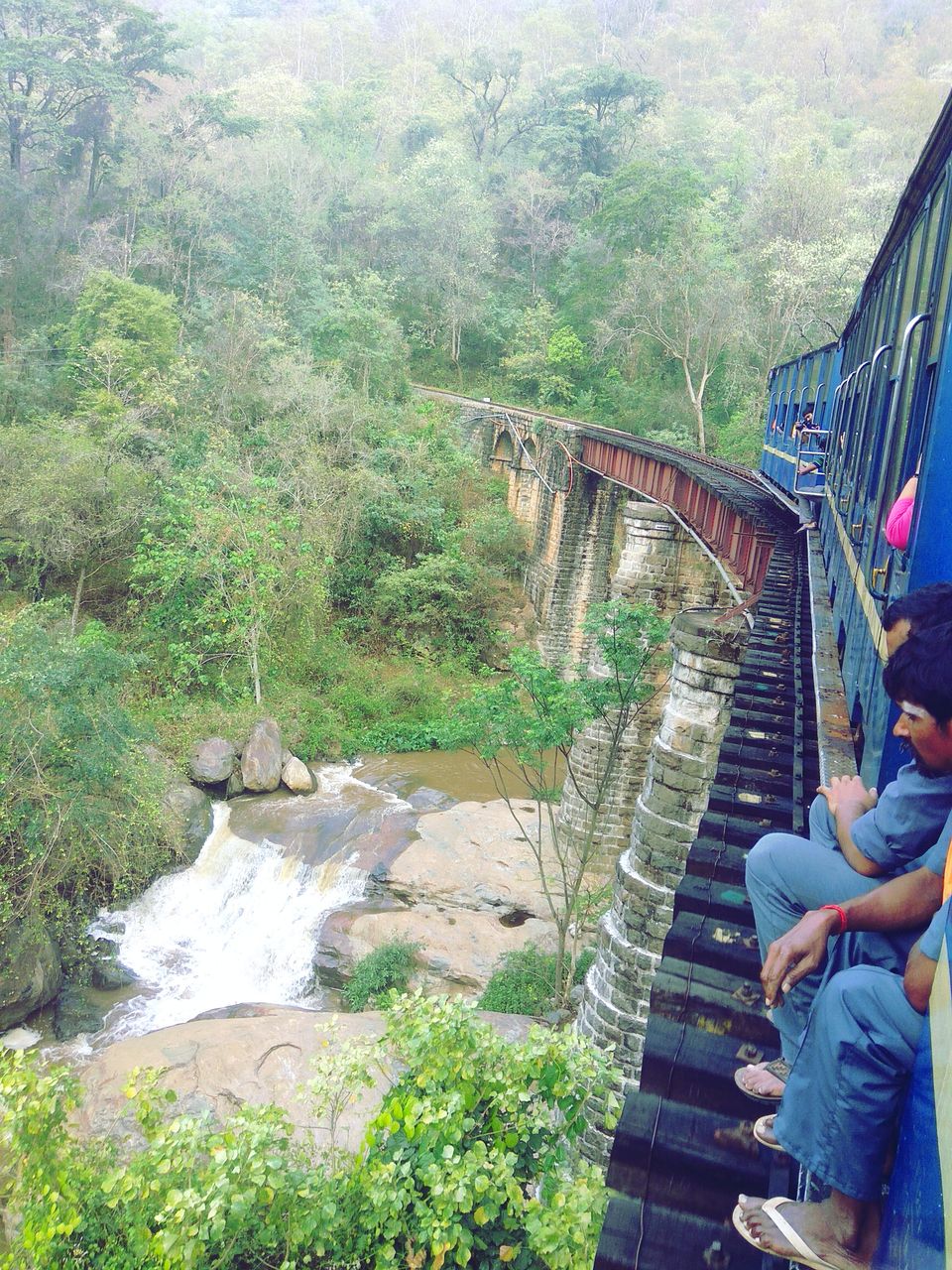 And passed through several bridges and caves. We reached Adderley A plateau and halted here for water to be filled tin over tank. After that we reached hill grove station while the engine was filling water we all filling our stomach. Here we got snacks and tea we filled our stomach and started our journey towards Ooty. And the last halt before Coonoor is Runnymede where a small river passes behind the station. We explored a lot over there. The scenery of rich tea plantation in the hills were a river passes in front of it. An awesome scene to see this.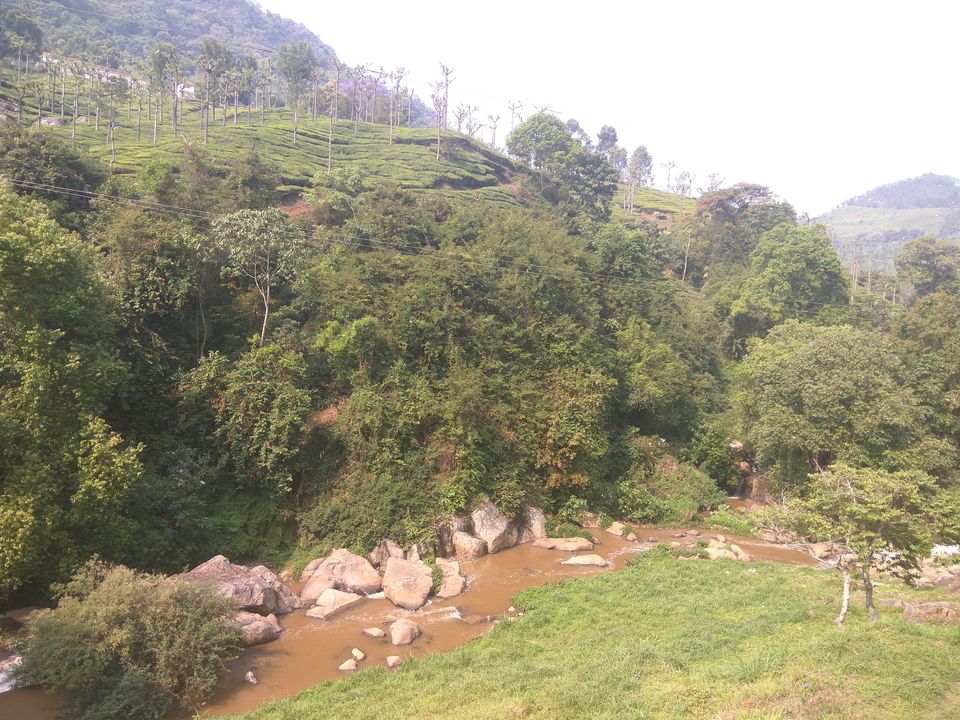 At Coonoor junction the train reached around 10.15AM. And from here a new diesel loco is replaced instead of a steam loco. Then the journey to Ooty in train through different stations, Wellington where the army camp is situated. Aravankadu where the explosive materials of our Indian army were manufactured. Then we reach Ketti a small local station. And then we reach Lovedale a station before the destination.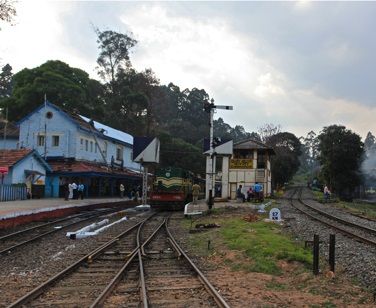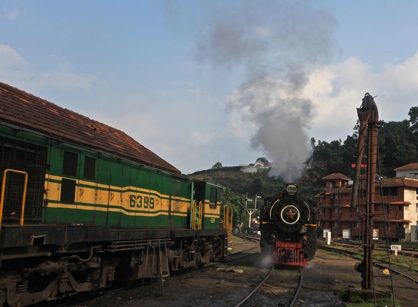 After all the train moves to Ooty station and reach there by 12.15PM. The station is situated 2200mts above the sea level. The final destination of the journey is Udagamandalam a heritage station on a heritage train. This is my experience through the ooty train. I had enjoyed a lot to be in this train.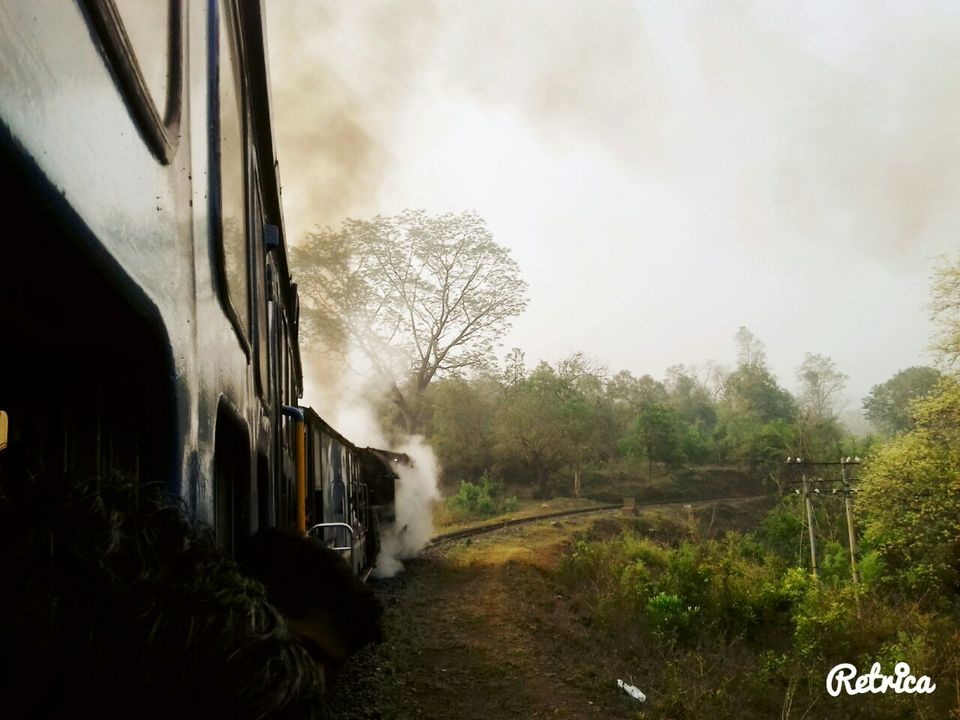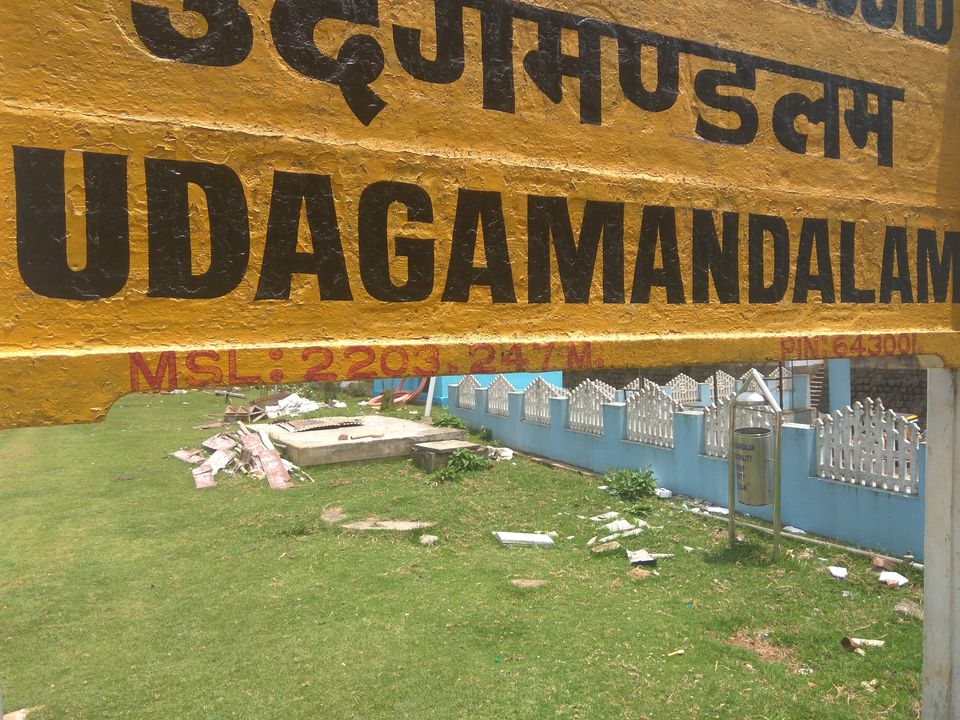 Quote is "Travelling it gives us strange places and strange mind then leaves us in our own land". Travel a lot as you can.