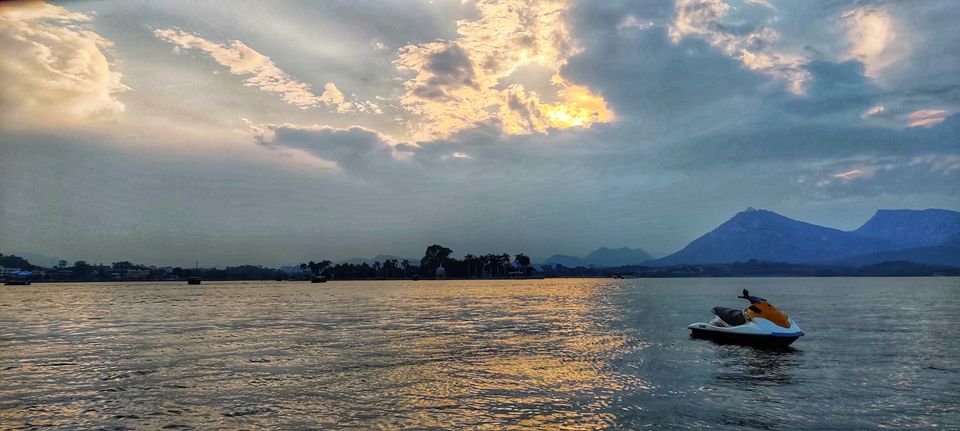 We had holidays for two days and as Rajasthan is nearest state to visit from Gujarat we decided to have a  small leisure trip to udaipur
As we had only two days we headed towards shreenathji from lunawada. ( it's  located in mahisagar district in Gujarat and have historical monuments and palaces). 
Nathdwara
We reached at nathdwara late night, as our goal was to just get sleep and leave early morning after darshan at shreenathji temple we decided to get a low budget hotel that is nearest to the temple and hopefully we got two rooms vacant at the hotel at walking distance from the temple. It costed us 1000 bucks per night,  rooms were clean and good.
We got up early in morning and got ready, and headed to the shreenathji temple
Shrinathji symbolizes a form of, lord krishna when he lifted the govardgan hill with one arm raised. The image in the form of a single black marble,where the lord is revealed with his left hand raised and the right hand made into a fist resting at the waist, with a large diamond placed beneath the lips. The deity is carved in bas relief out of a monolithic black marble stone, with images of two cows, one lion, one snake, two peacocks and one parrot engraved on it and three sages placed near it.
The temple has been designed in the lines of  Nand Maharaj (Krishna's father)temple, in vrindavan. Therefore, it is also known as Nanda Bhavan or Nandalaya (the House of Nanda).
At the time we reached to temple it was closed, we got to know that it will open at 11, as we were out of time so visited haveli and we were enough lucky to get to see lord krishna from closed door, after that we visited local market and did some shopping,, you will see so many shops and local vendors on the way to temple,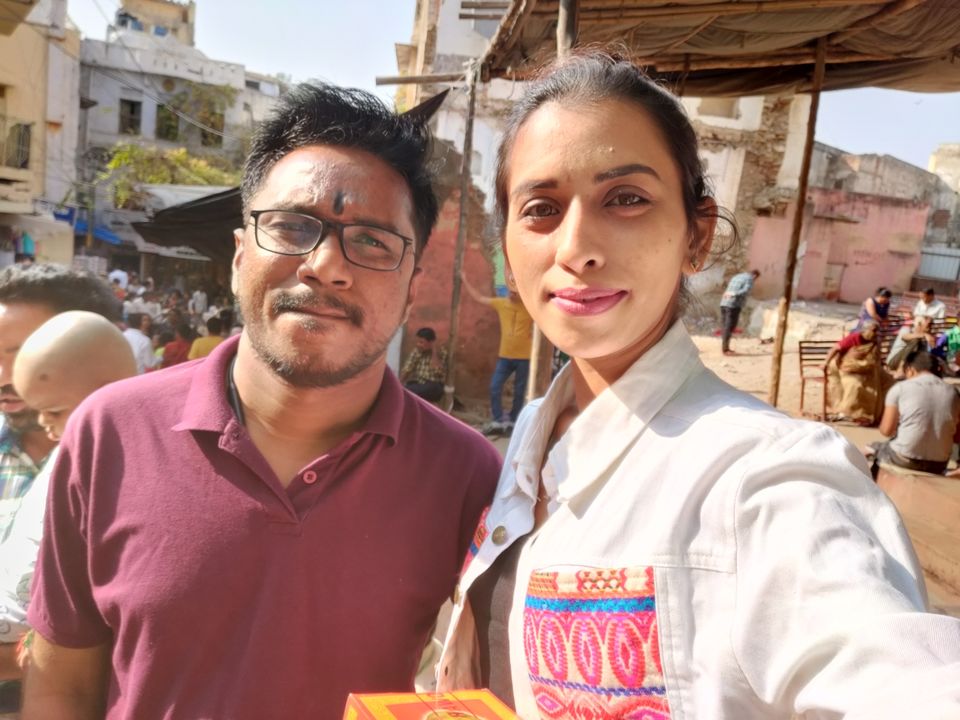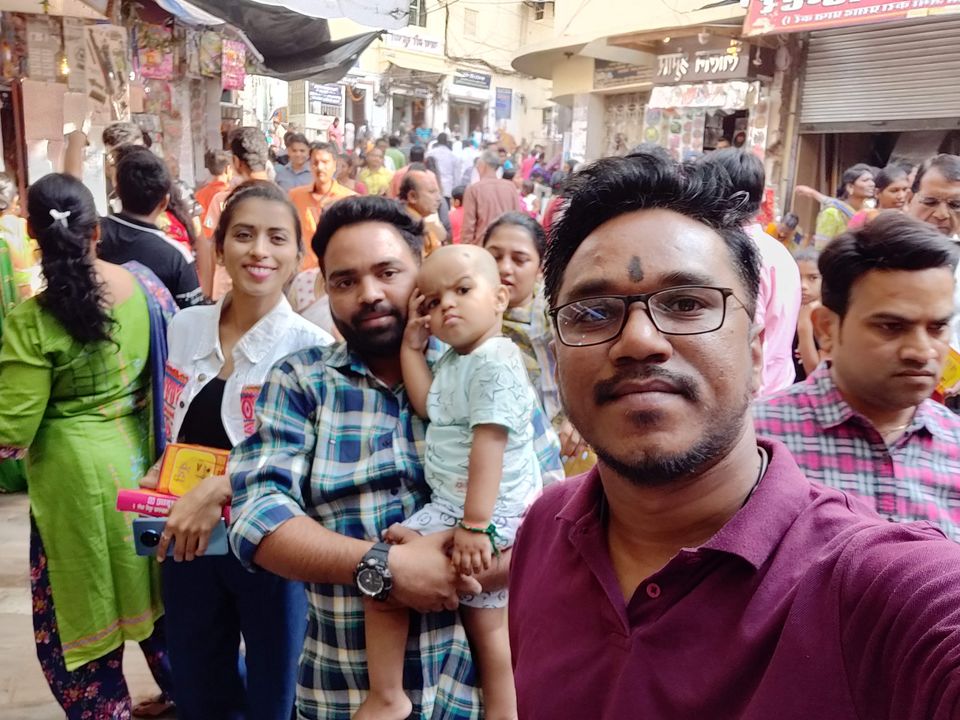 After nathdwara we headed to udaipur, it is 46 km from nathdwara, we had car so reached in an hour,, if you are traveling alone you can get travells from nathdwara to udaipur,
There are so many places to visit in udaipur, we visited limited places,
At first we checked in to a hotel, as we were having a one yr old with us we preferred to have a good hotel then a hostel.
It is a three star hotel situated in city with good amenities and facilities. Fateh Sagar lake is situated at 6 km, lake Pichola and city Palace is 2.5 km away from the hotel, we checked into a hotel got freshn up and decided to cover city Palace, fatehsagar lake and saheliyo ki bari,. But God has another plans for us.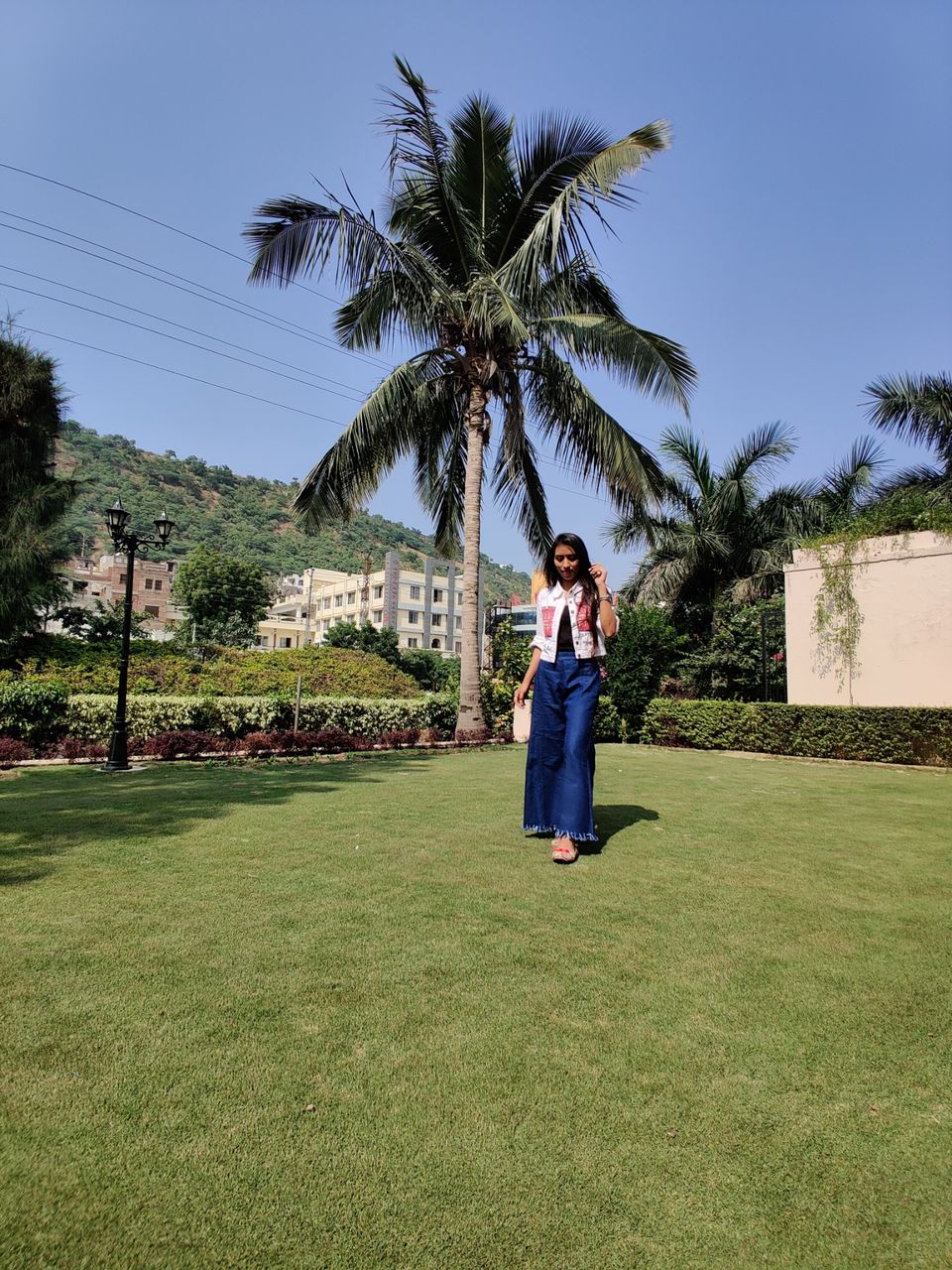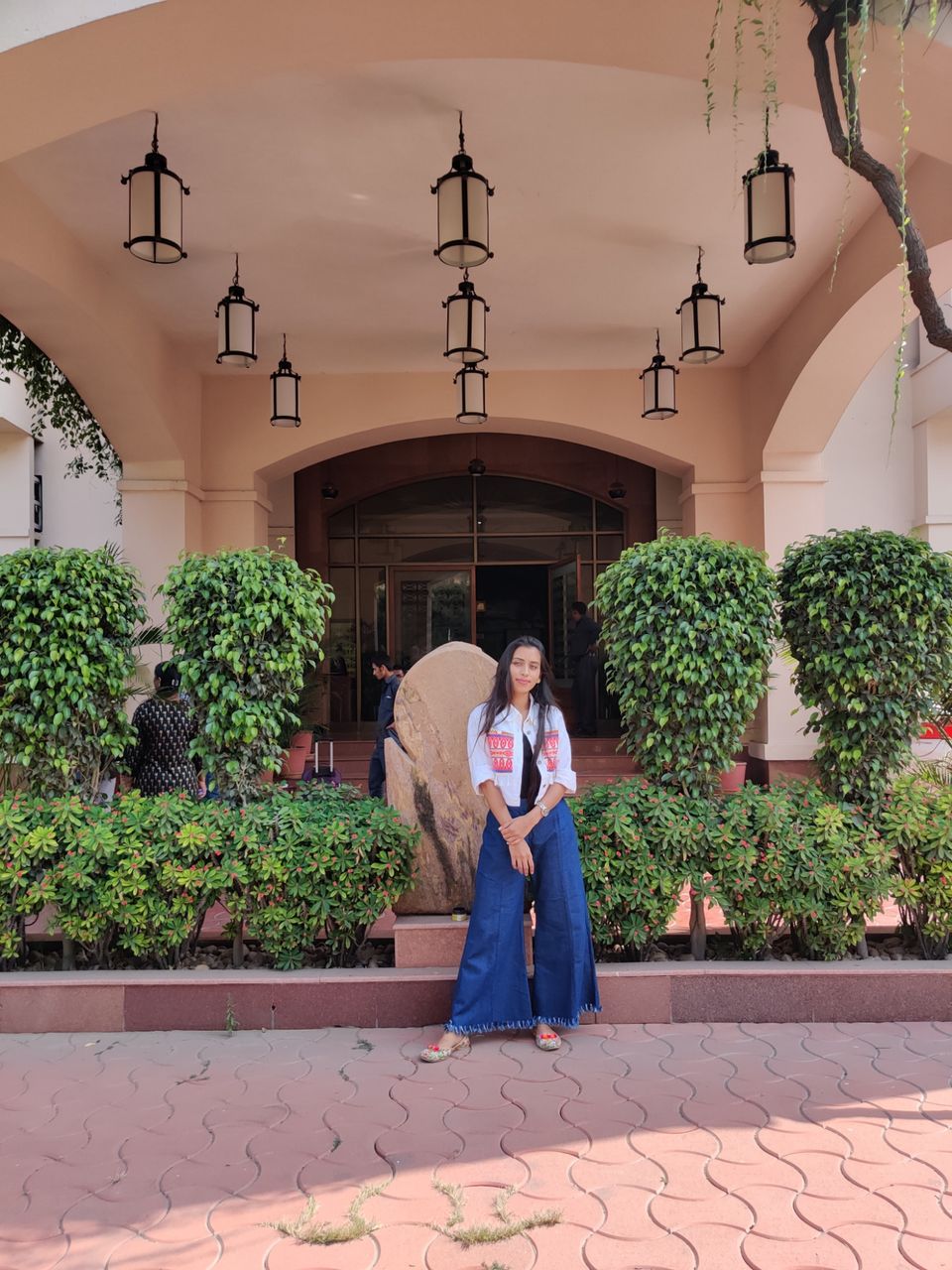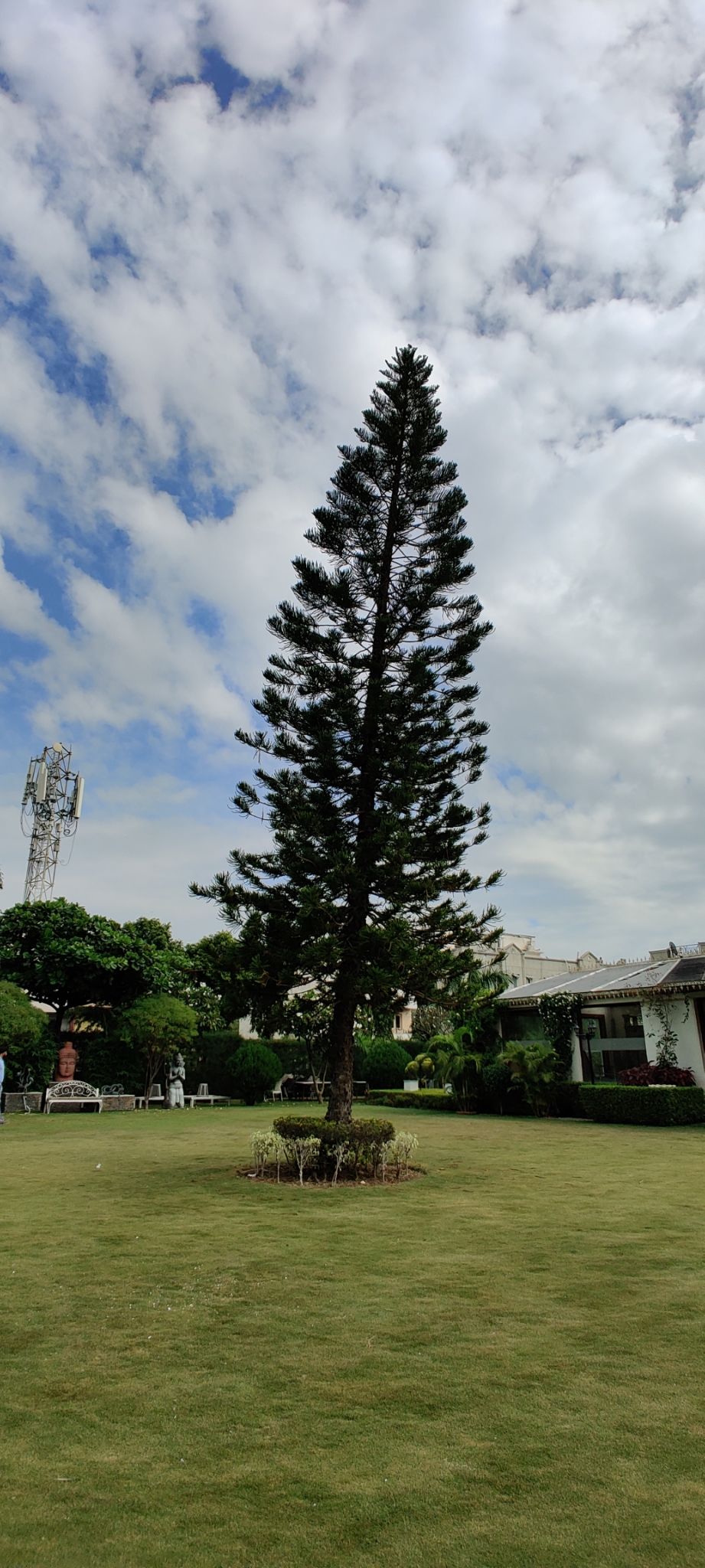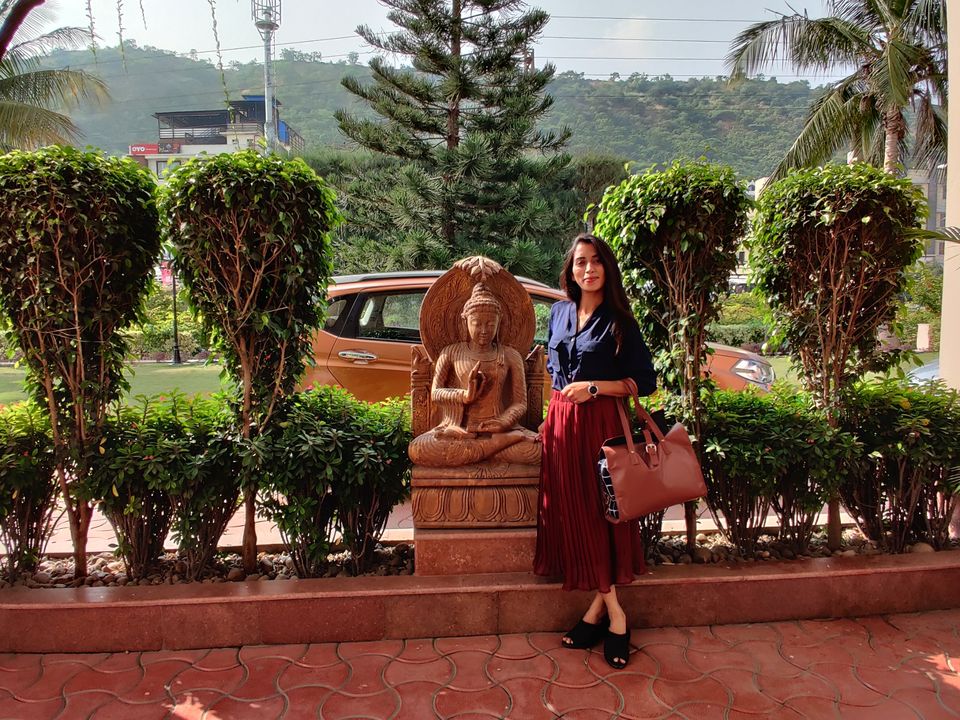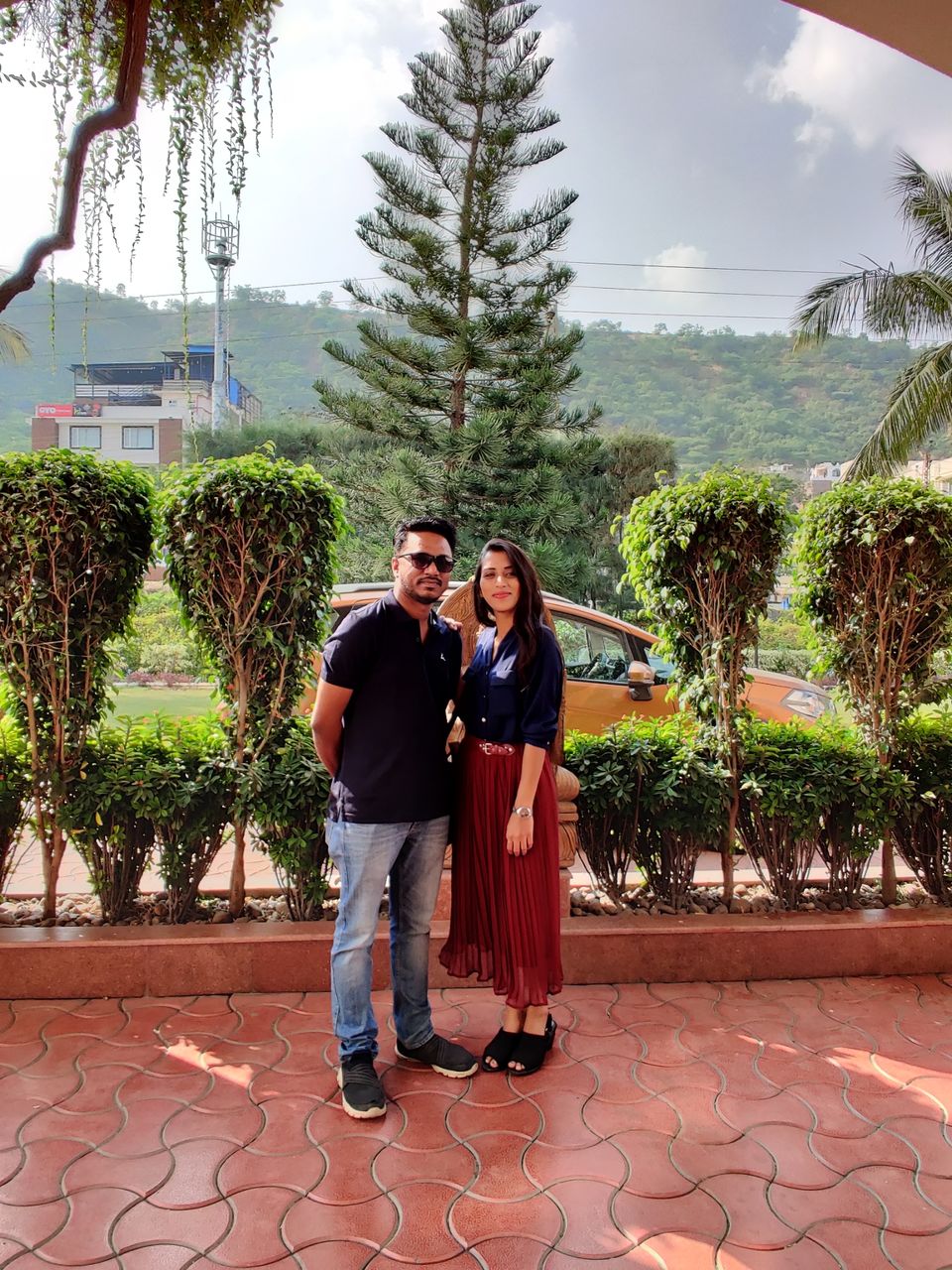 there is a shopping mall beside the hotel, we did some shopping and left for city Palace, it is situated in city and we have to cross poles to reach there, as we had a fourwheeler we got stuck in traffic and we were very hungry so we dropped the plan of city Palace as we had visited it earlier, there was one rooftop restaurant near us so we decided to have lunch,,
After lunch we headed to fateh Sagar lake,, you can enjoy boating at lake fatehsagar, we got tickets for ferry for half an hour, you can go for sport boats too, in ferry you get more time to visualise the the beautiful sunset from boat.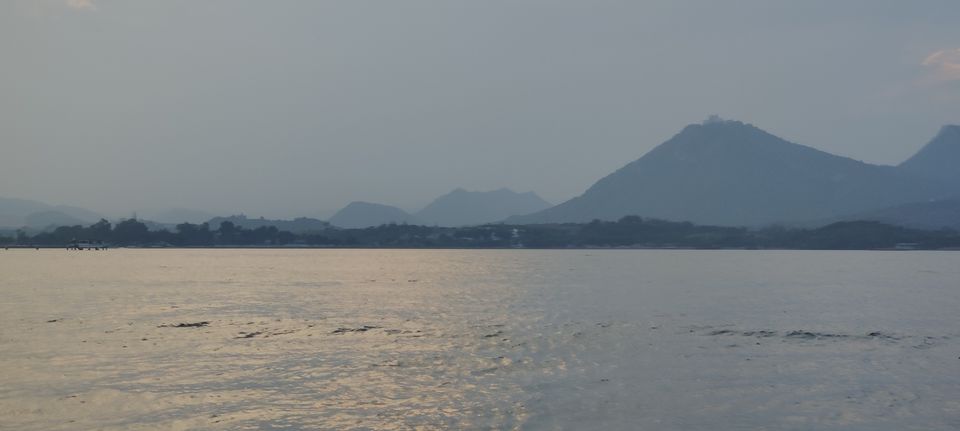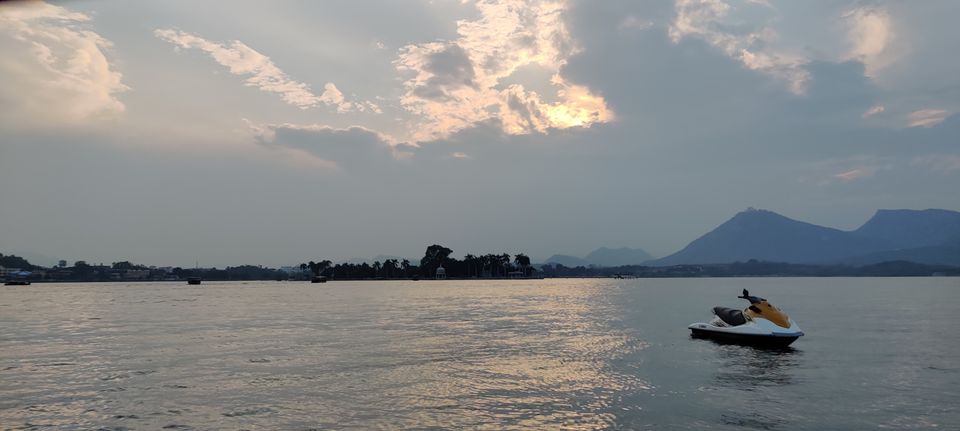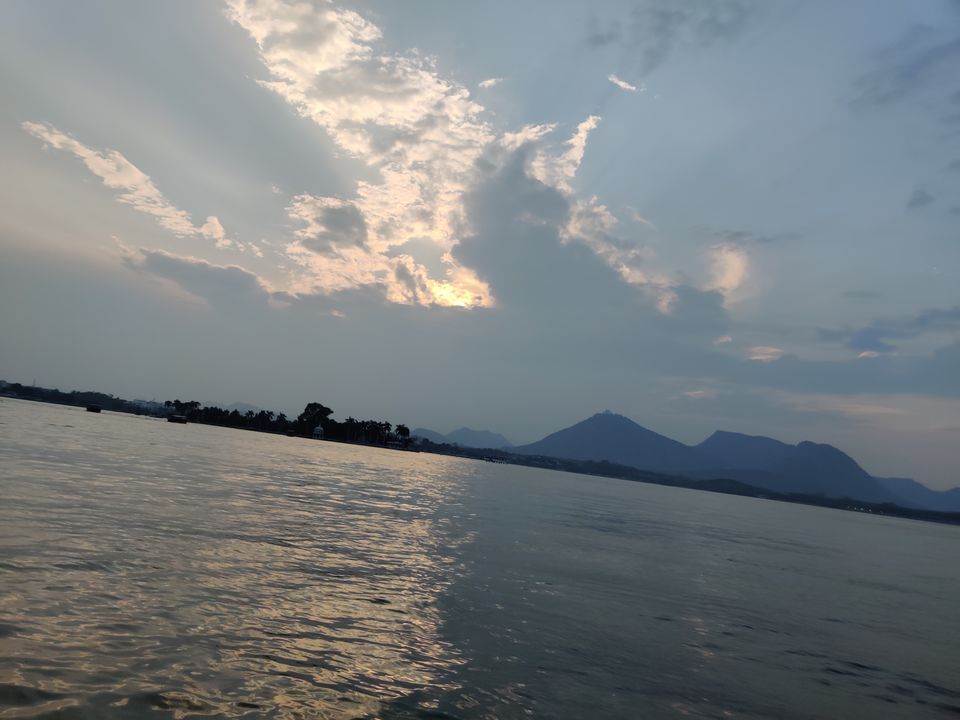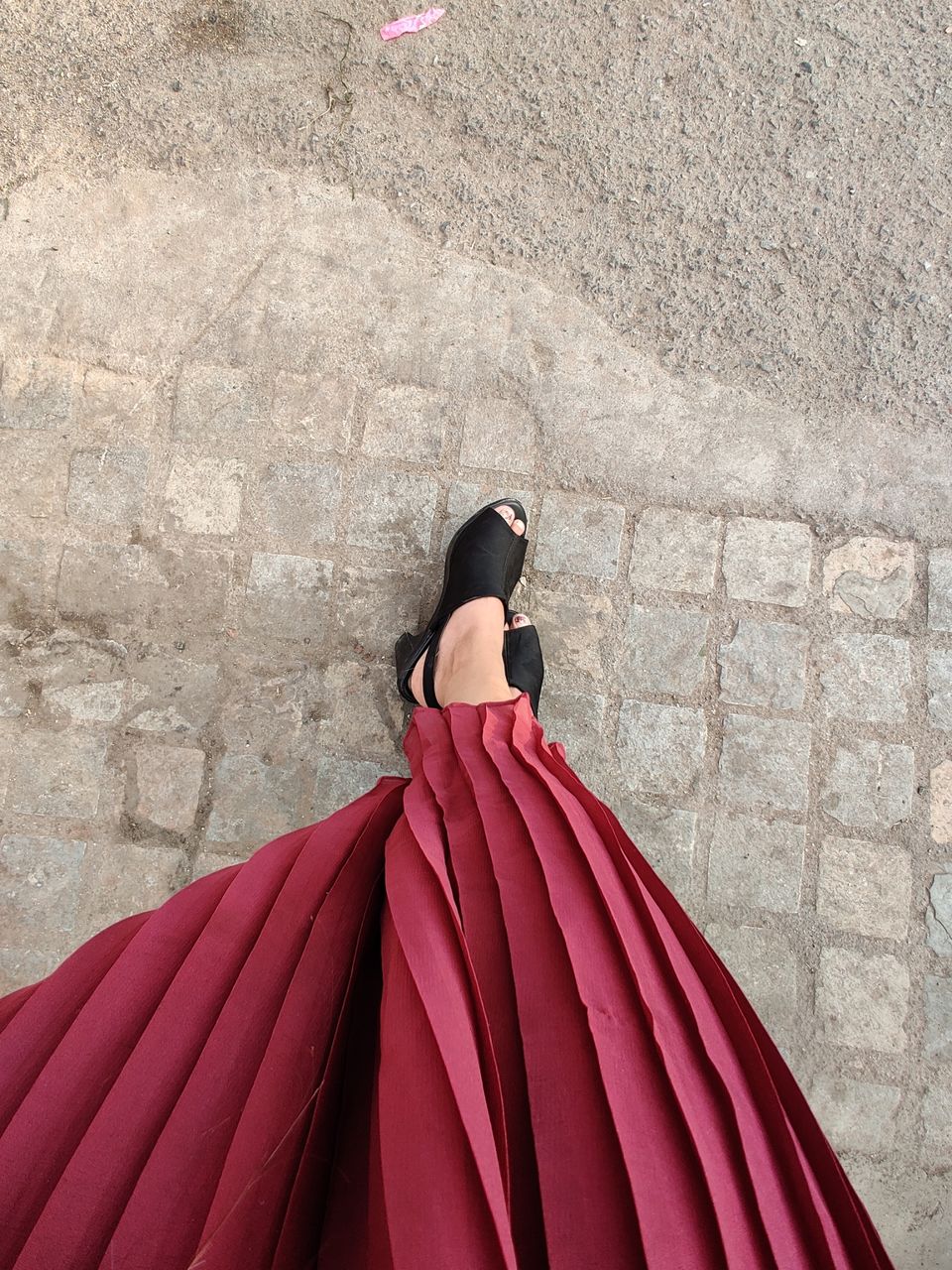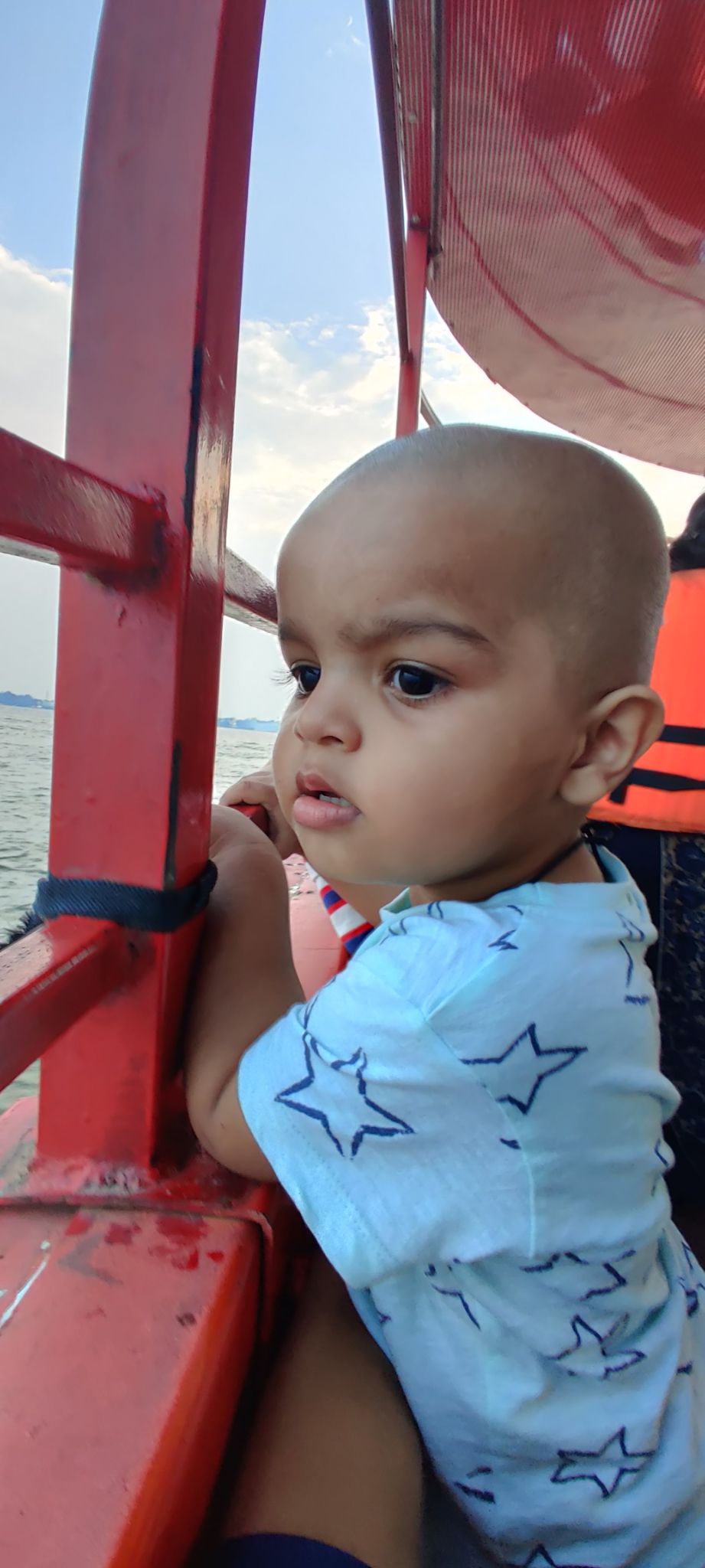 Its builder, Maharana Sajjan Singh, originally planned to make it a five-storey astronomical centre. The plan was cancelled with Maharana Sajjan Singh's premature death. It was then turned into a monsoon palace and hunting lodge.
The palace, built with white marble, is located on Bansdara peak of the Aravalli hill range at an elevation of 944 m (3100 ft) above mean sea level, overlooking Lake Pichola from the west about 1,100 ft (340 m) below the palace. The intention of the original planner, Maharana Sajjan Singh, was to build a nine storey complex, basically as an astronomical centre and to keep track of the movement of monsoon clouds in the area surrounding the palace, and also to provide employment to people. It was also meant to serve as a resort for the royal family. Unfortunately, the Maharana died prematurely at the age of 26 , which resulted in the shelving of his plans for some time. Before his death, he had built it partially, and it was subsequently completed by his successor king Maharana Fateh Singh who used it to watch the monsoon clouds. The Royal family also used this building as a hunting lodge. The white marble palace has high turrets and guards regulating each of the towers. The palace has a grand central court with a staircase and many rooms and quarters. The palace is built on marble pillars, which are carved with exquisite motifs of leaves and flowers. The walls are plastered with lime mortar. At night, the illuminated palace with the Rajasthani architecture comprising domes, fountains and jharokas gives it a fairy tale beauty.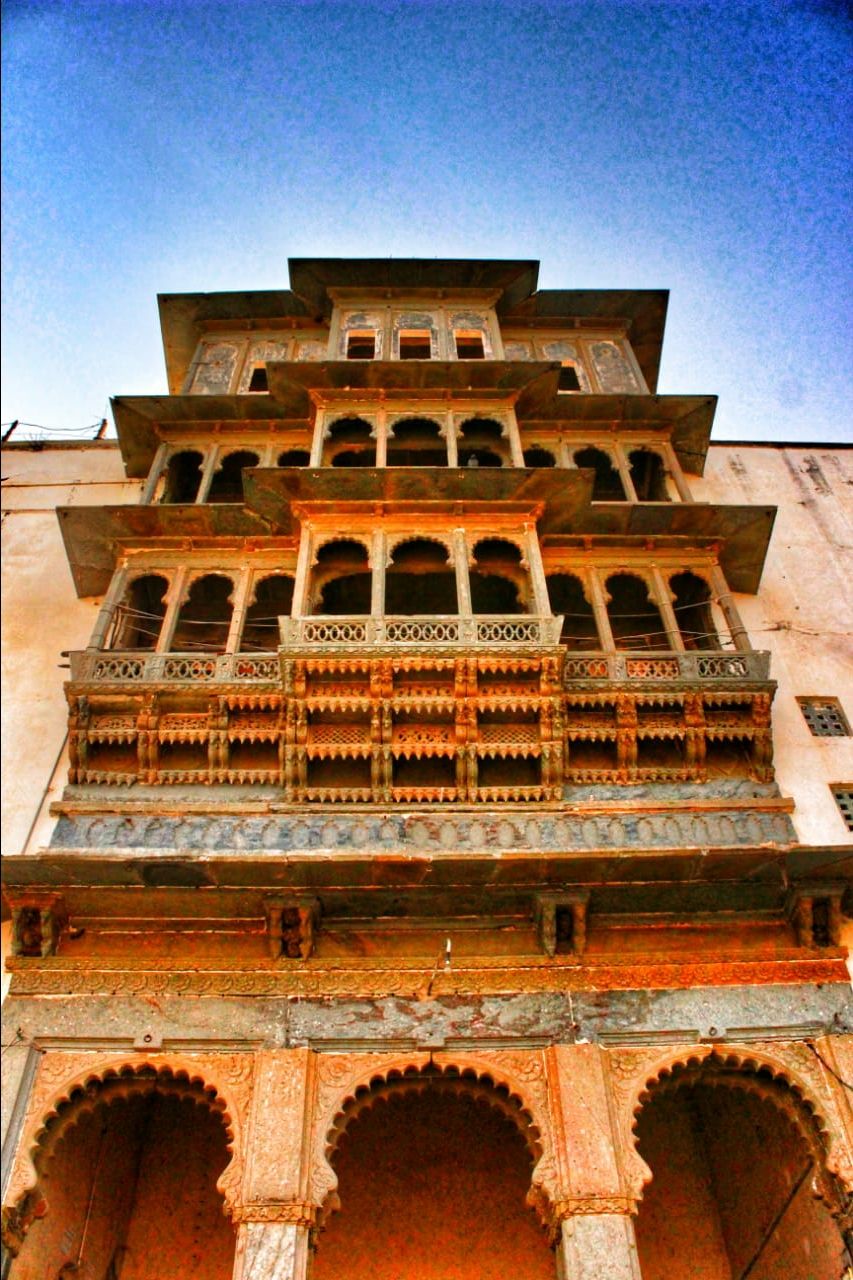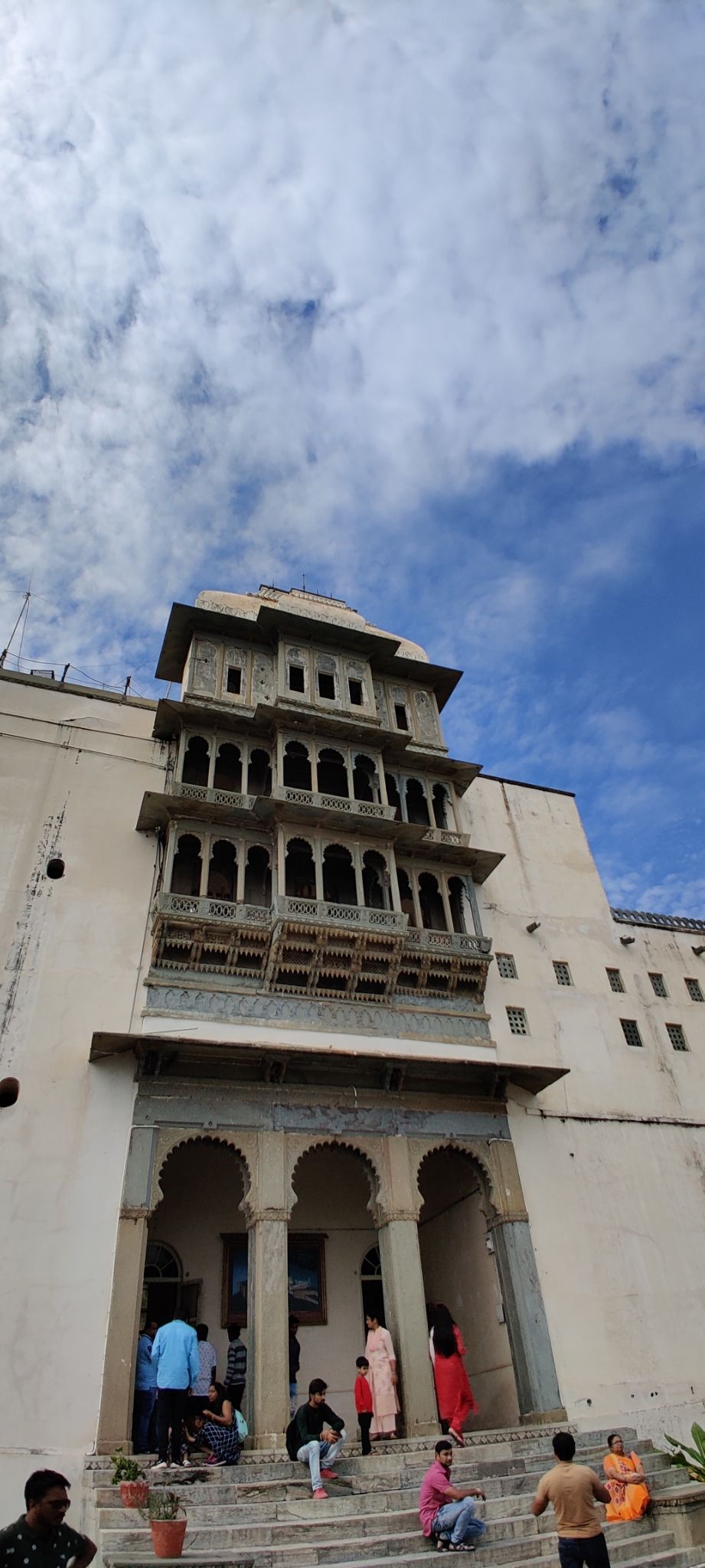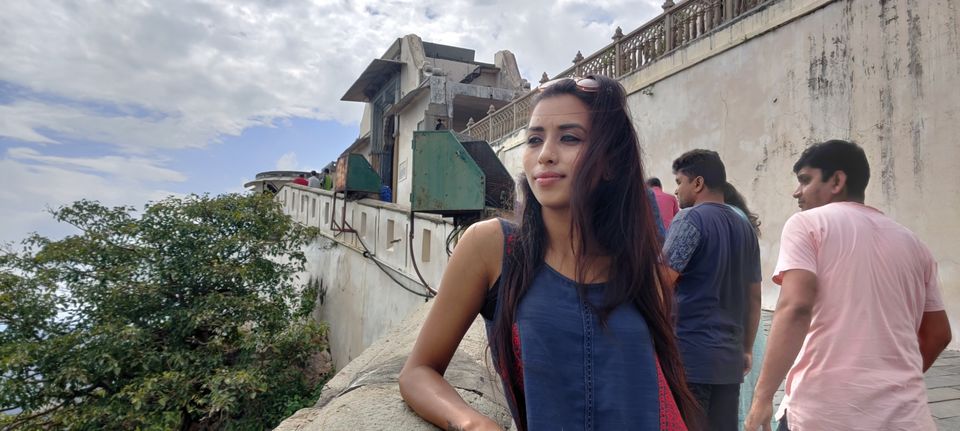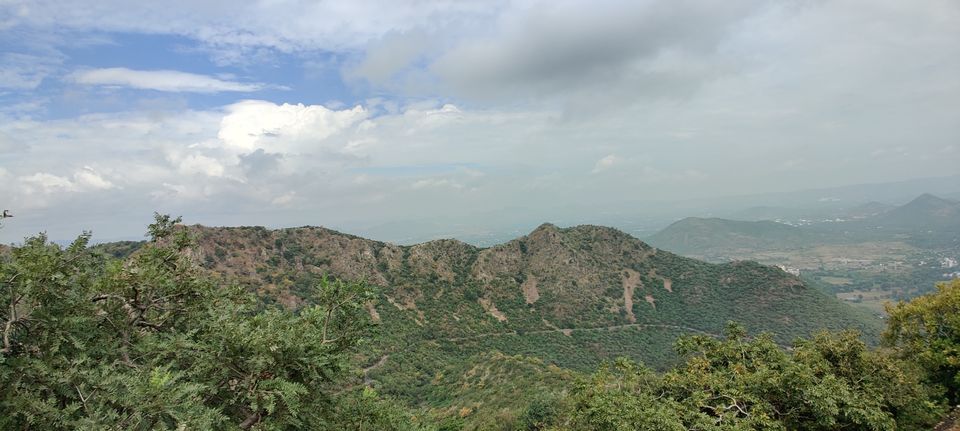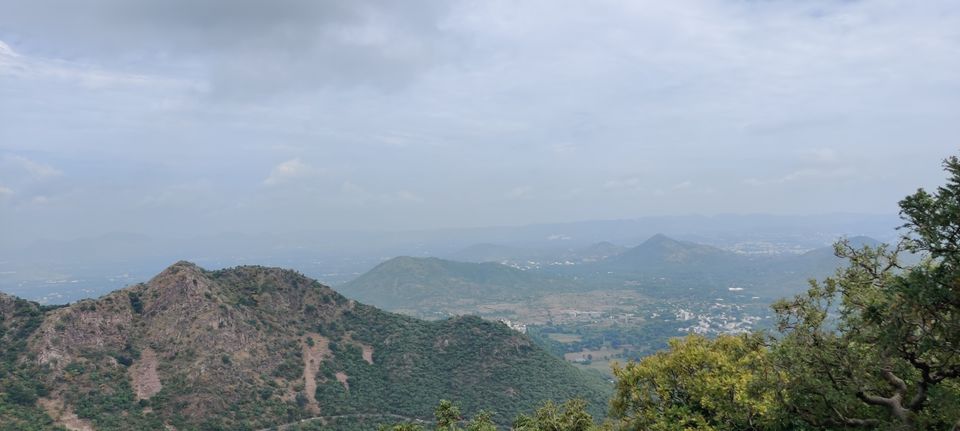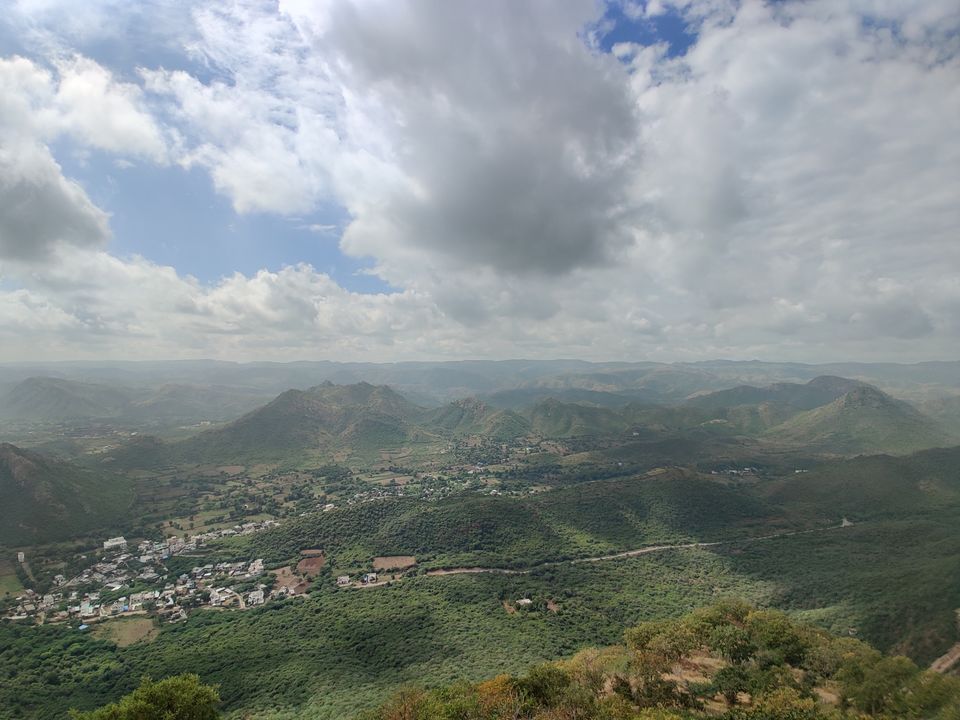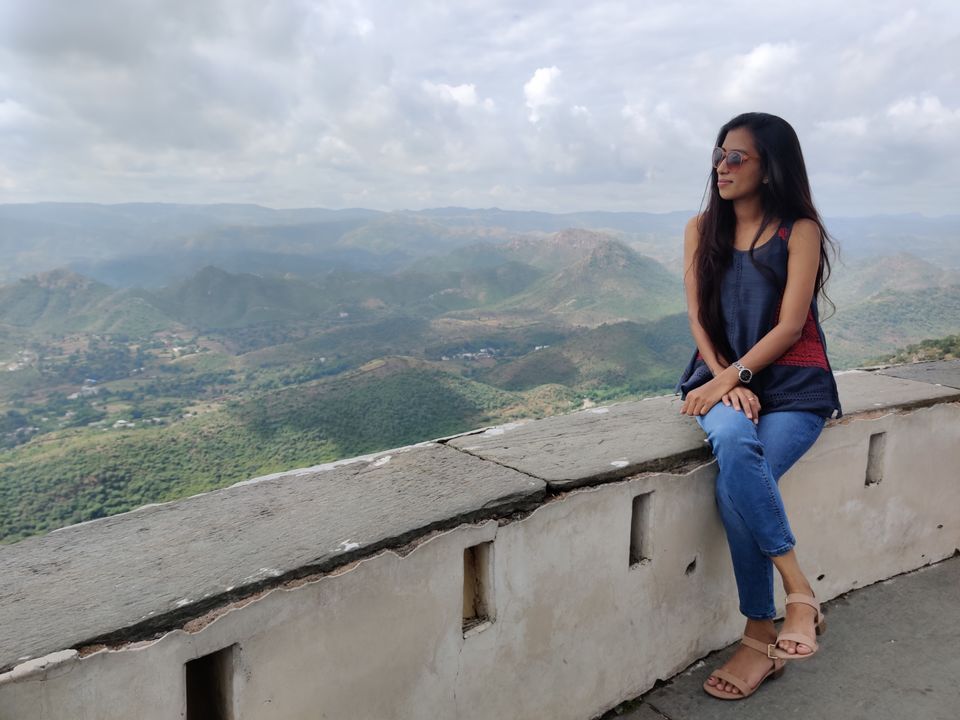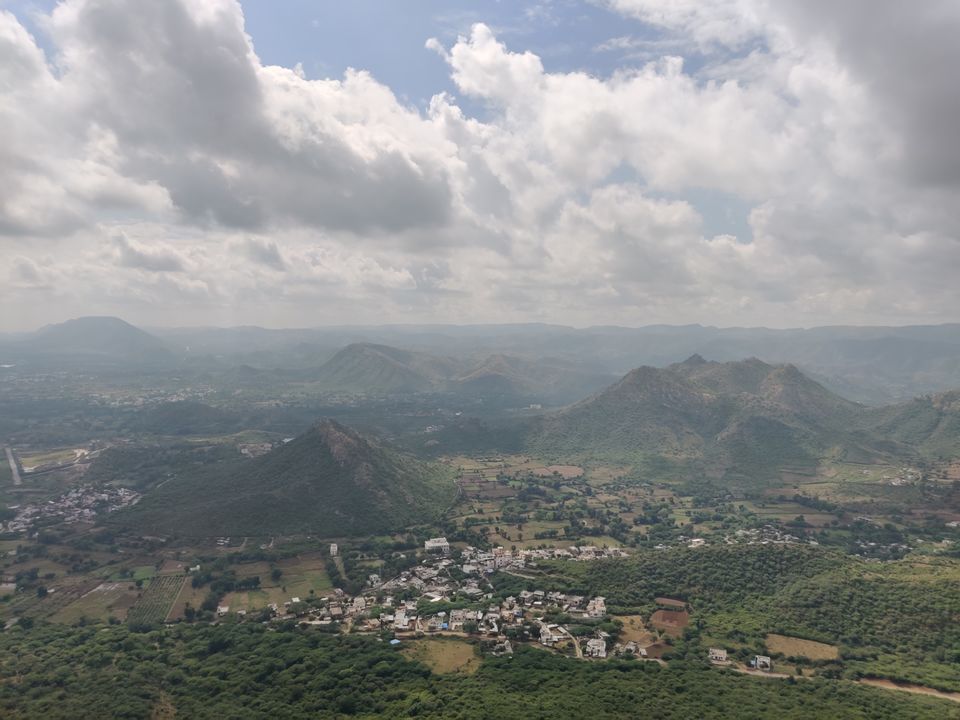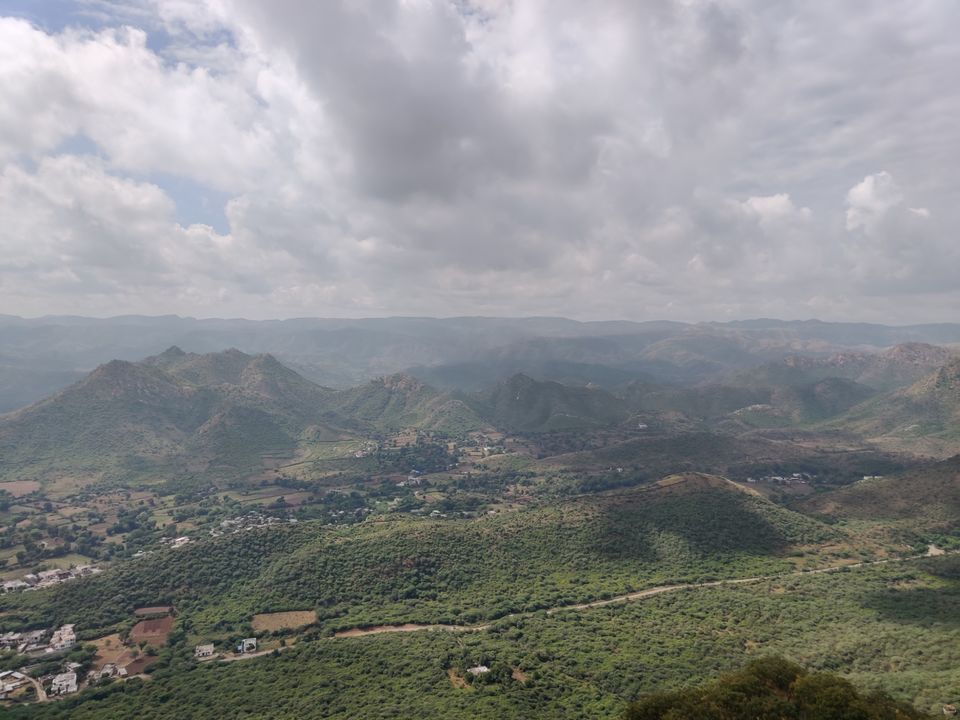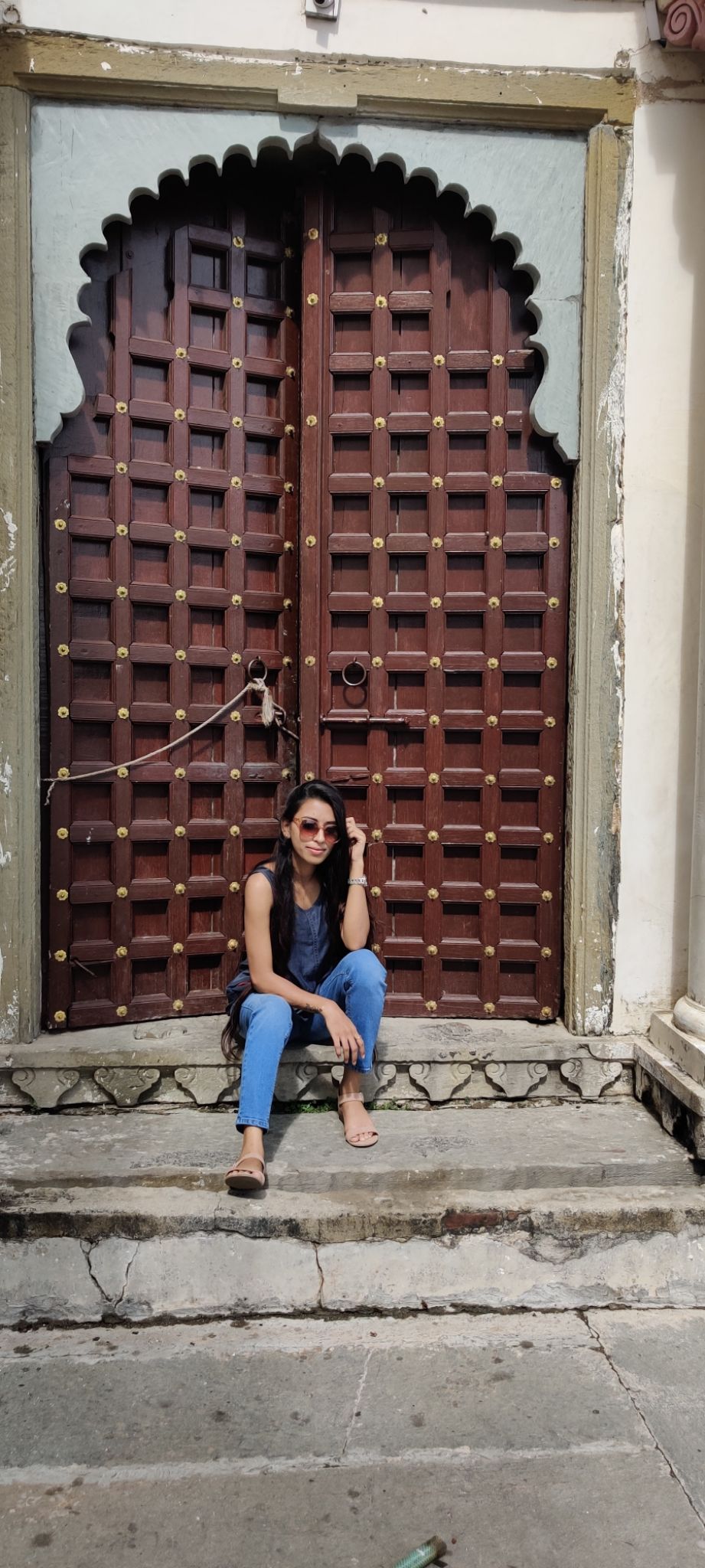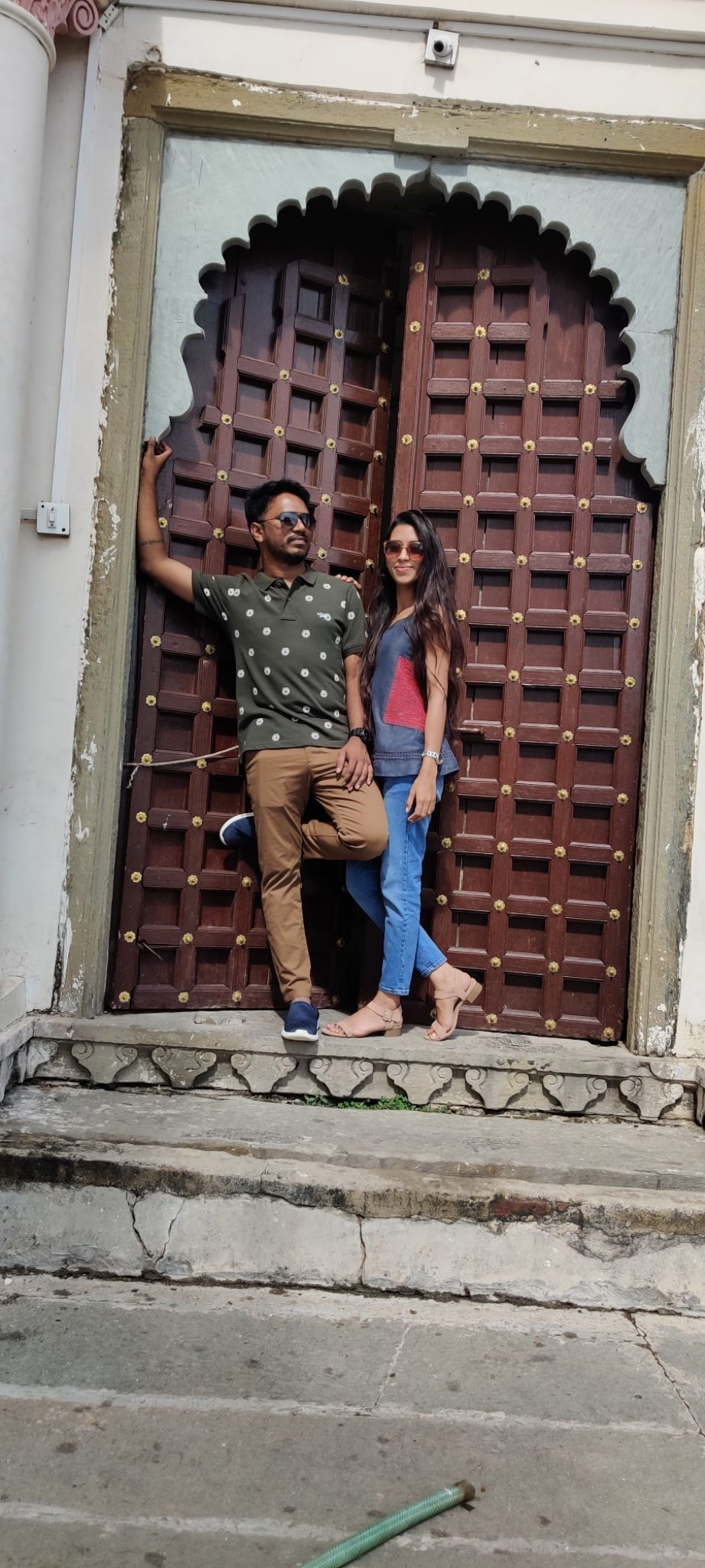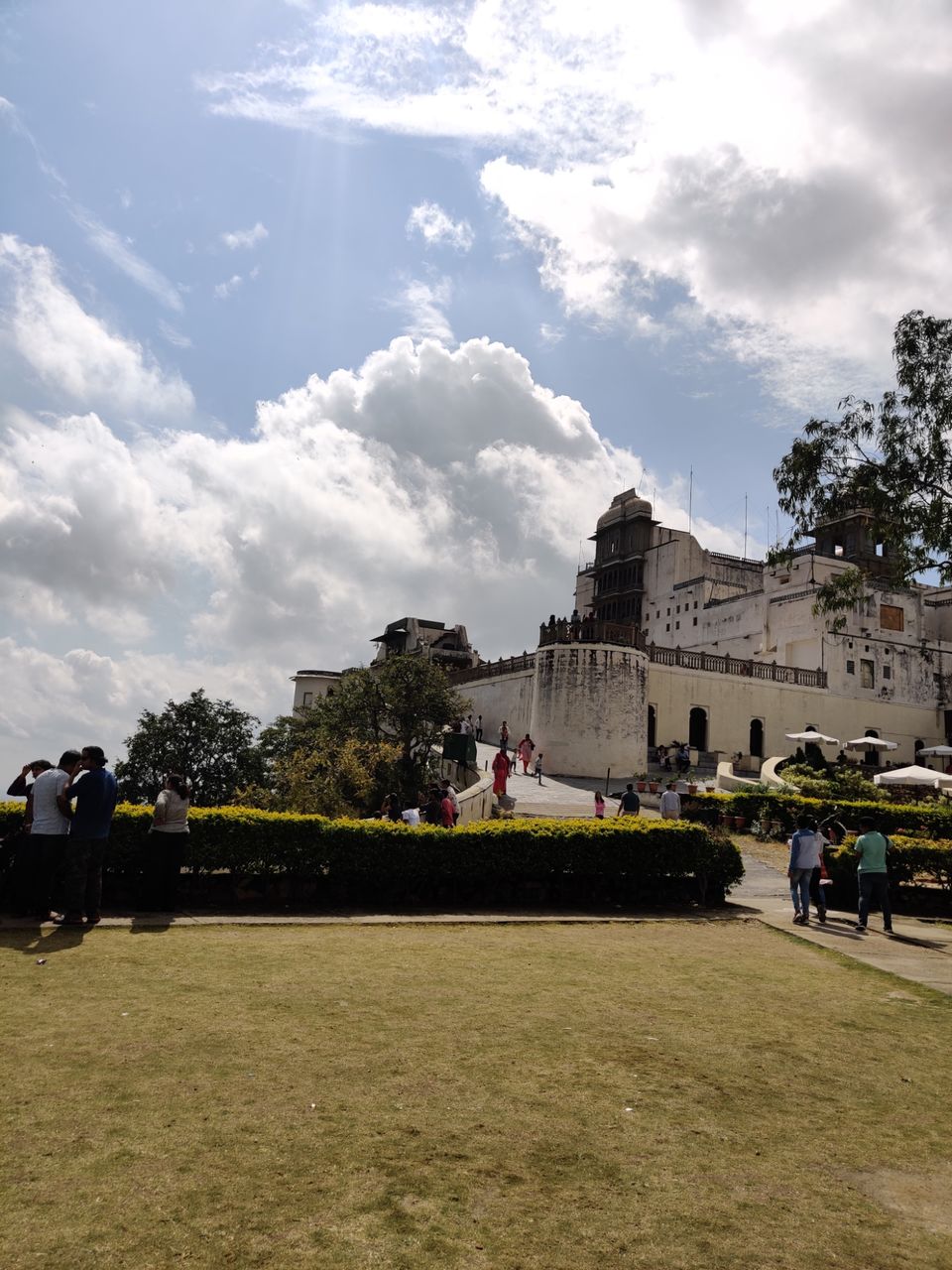 Meaning of Shilpgram is "village of artisans"
These is the best place we visited that was nearest to village life,
Located in the western Udaipur, Shilpgram is situated at a distance of 3 Km from Udaipur city. Surrounded by the Aravali ranges, the Shilpgram is spread around 70 acres of undulating terrain, making a unique and unshakable place in the lap of nature.
 
How to reach
Located about 10 km away from Lal Ghat, Shilpgram is situated at an easily accessible location. You can take a flight, train or a bus to reach Shilpgram.
Airport-The Maharana Pratap Airport is located 23.3 Km away from Shilpgram. Once you out of the airport, you can take a private cab or use taxi service to reach your location.
Train-The Udaipur railway station is located 2.4 Km away from Shilpgram. You can take a cab or an auto-rickshaw from the station to reach Shilpgram.
Public Transport- There is plenty of deluxe and non-deluxe buses available to and from Udaipur. The State-run buses are the best option as they are both safe and comfortable.
Please note that commuting within the city can be troublesome, due to new locations and traffic. Hence it is better to hire a private taxi. Udaipur tourism brings to you a few of the top car rental companies in Udaipur, offering you super-friendly rides in and around the city at a very affordable price.
Entry fees and timings of Shilpgram
• Shilpgram is open all days of the week.
• The timing to enter and exit in Shilpgram is from 11 AM to 7 PM.
• The Haat Bazaar is open at noon daily.
• The price of tickets for Indian adults and kids are Rs. 30 and Rs. 15 per person respectively. Whereas the cost of tickets for foreigners is Rs. 50 per person.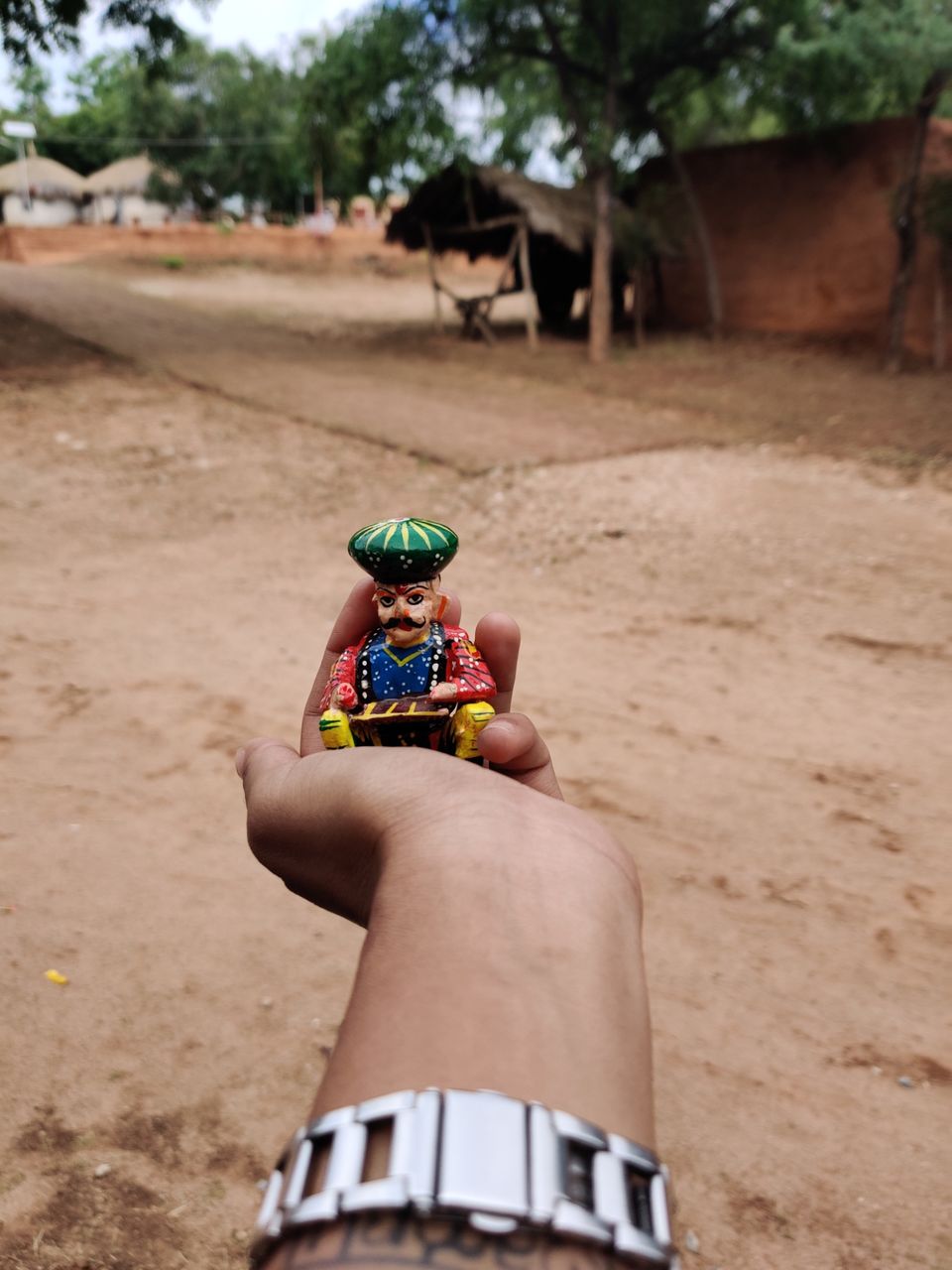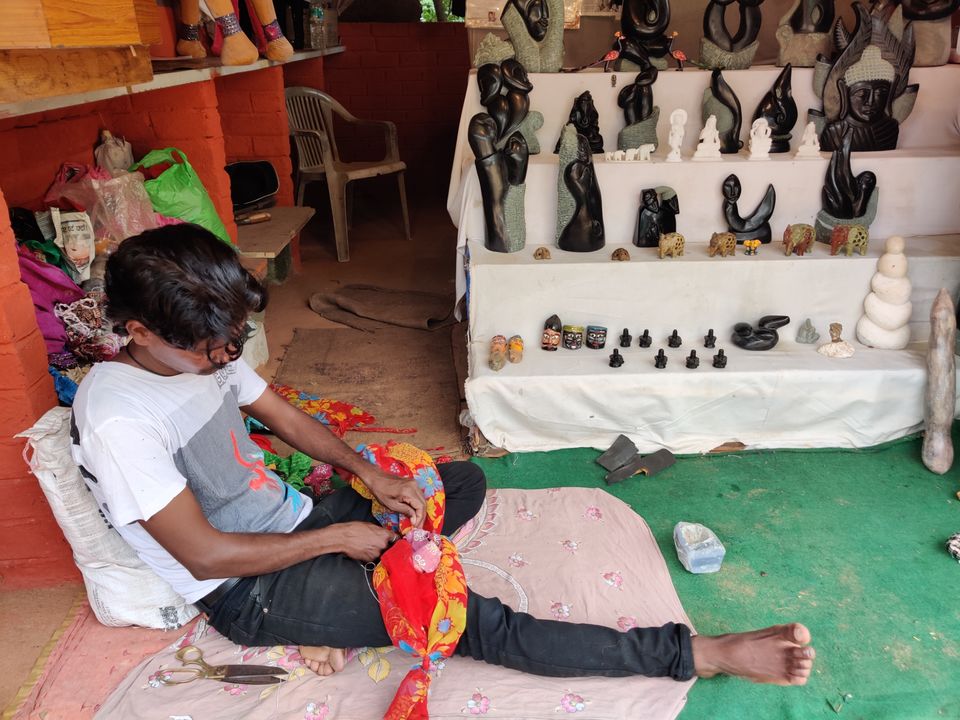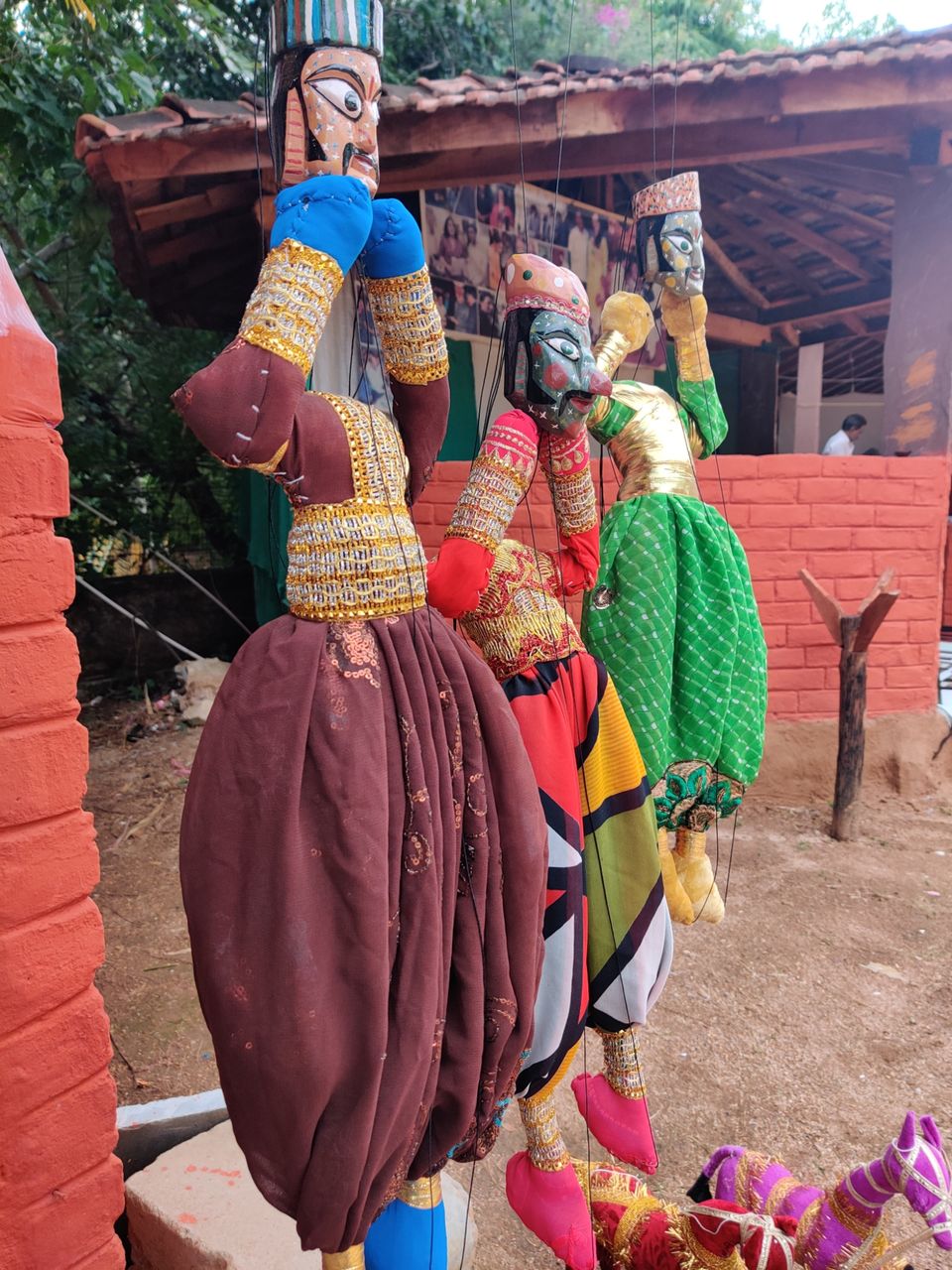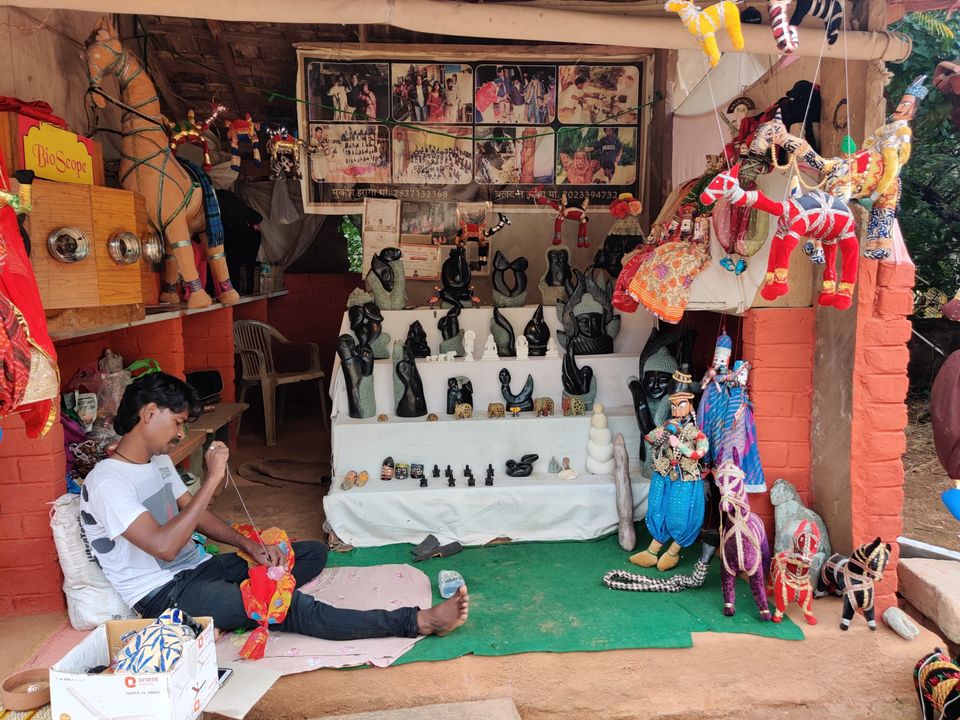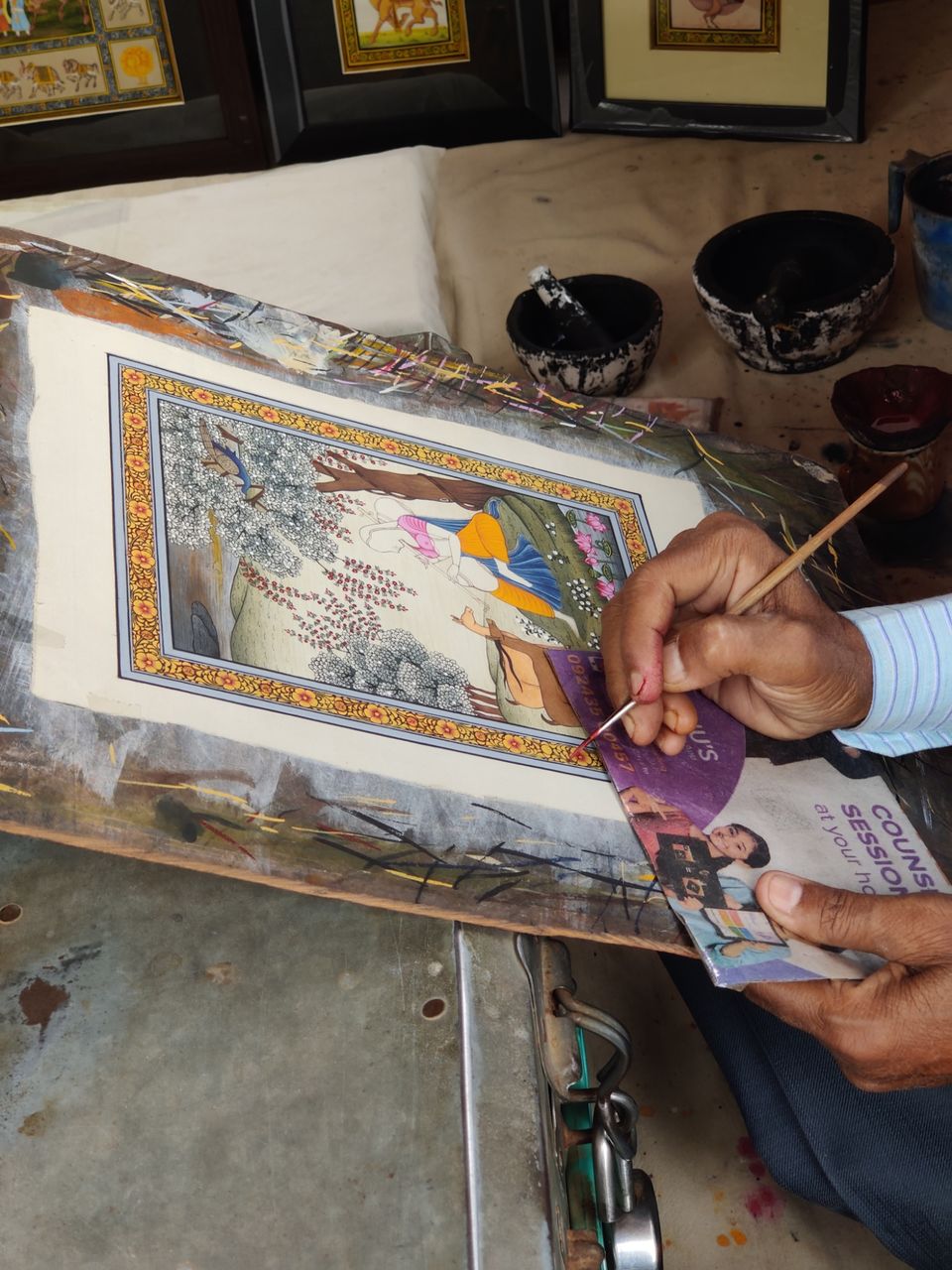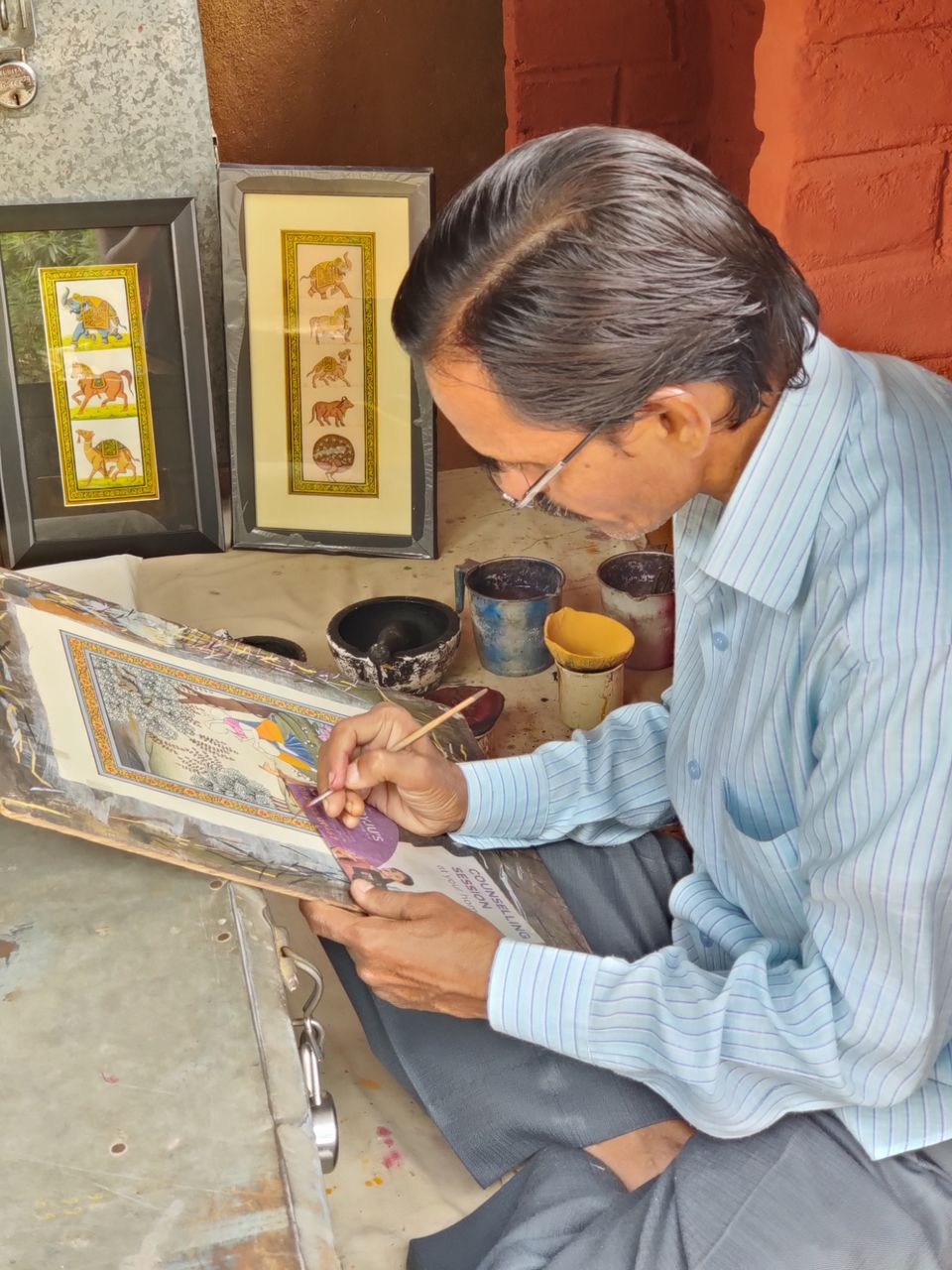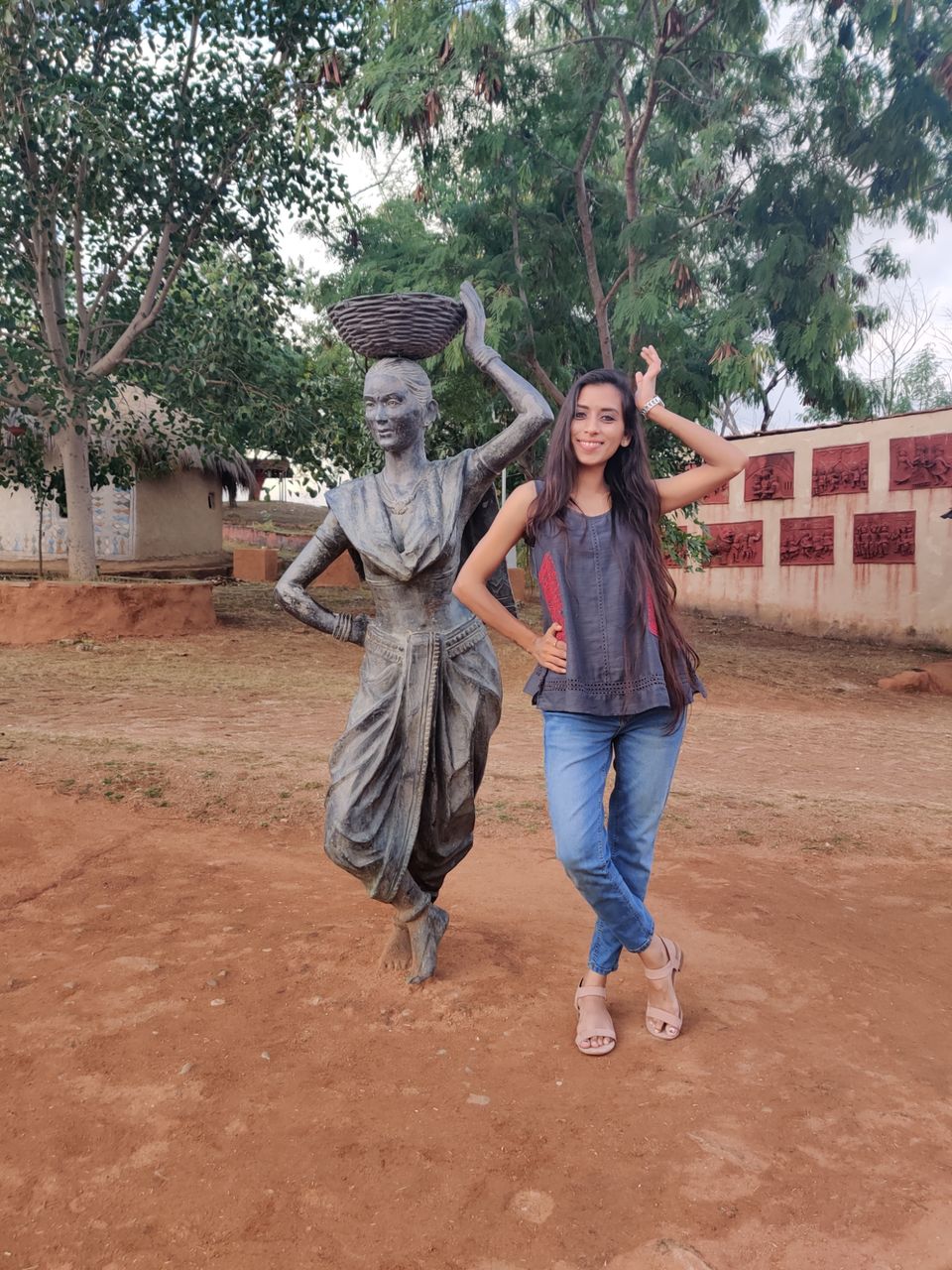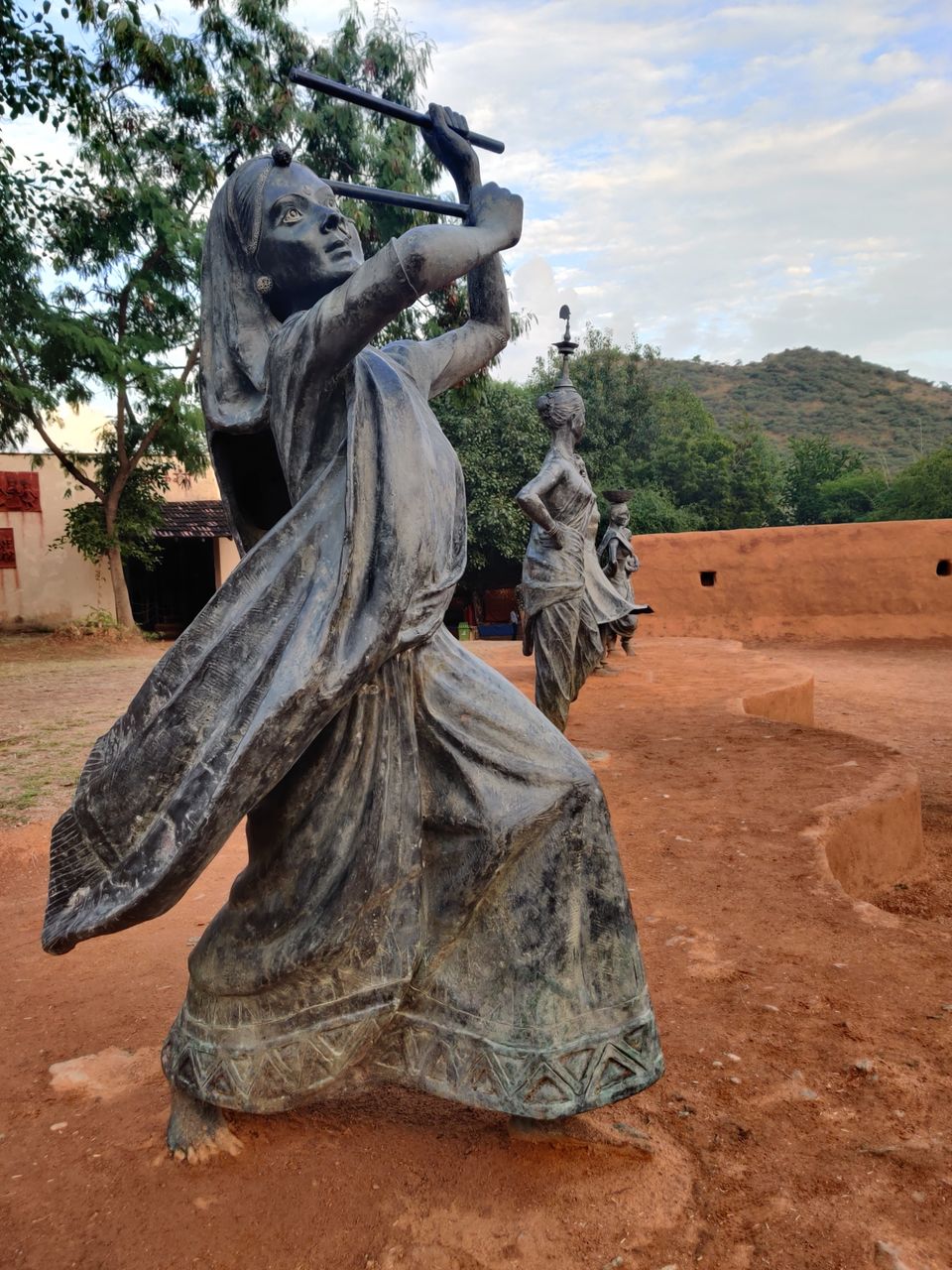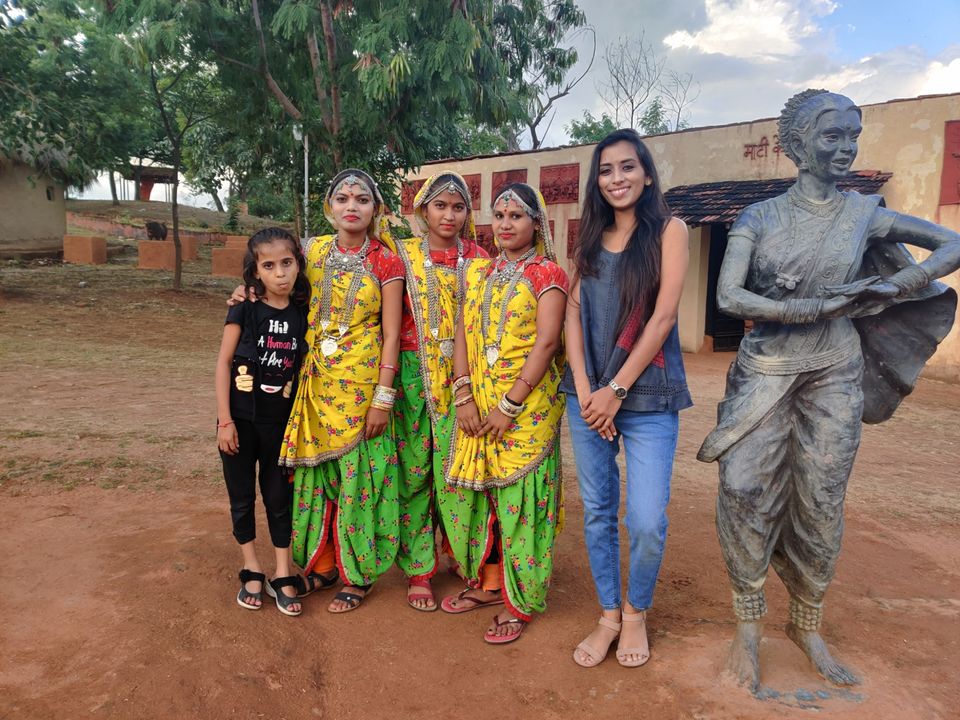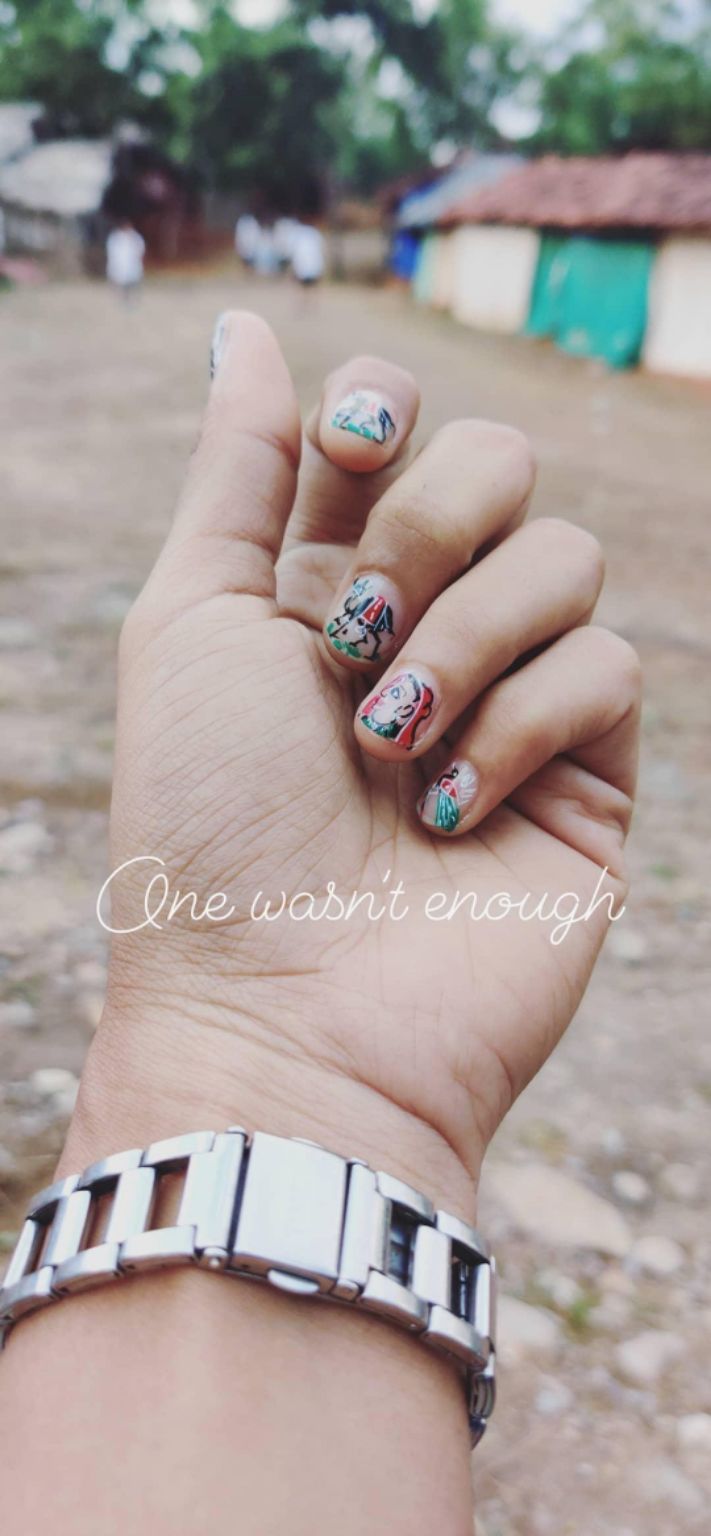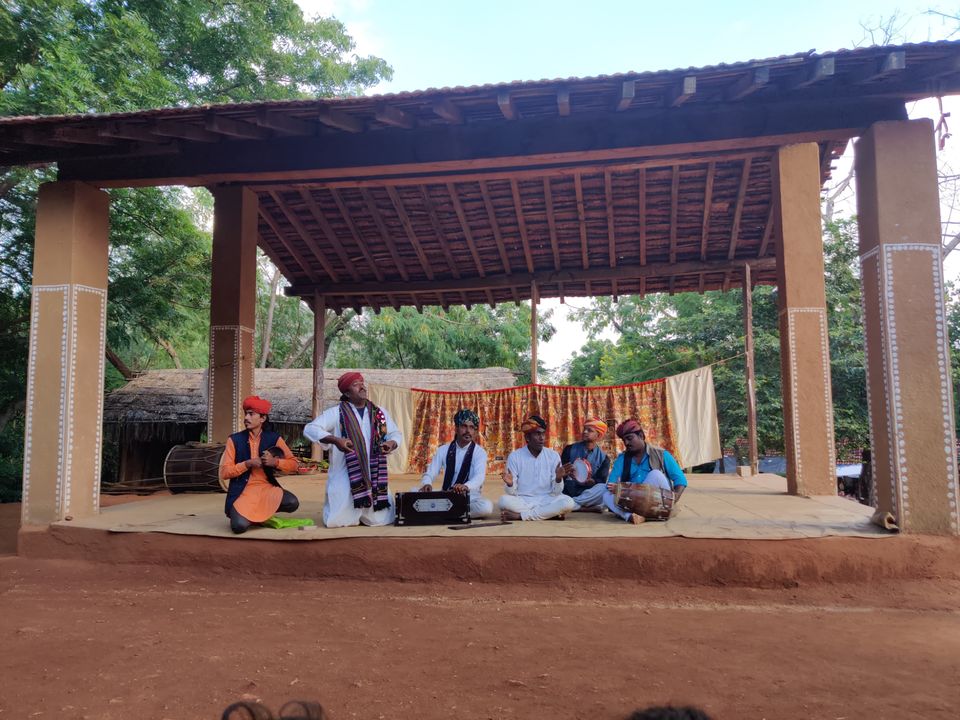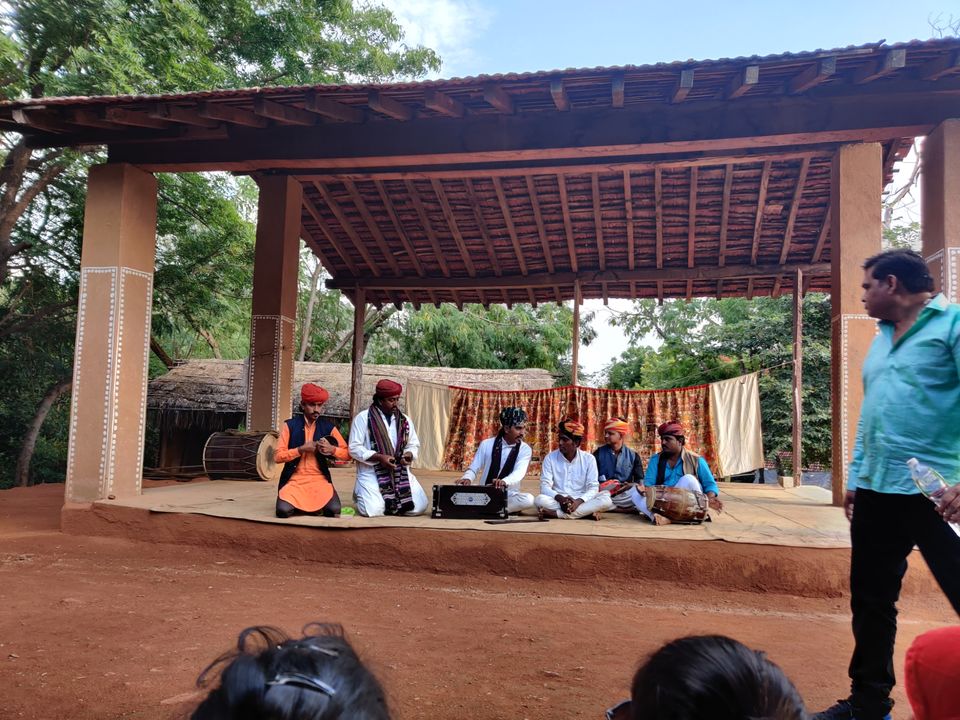 Things to do at Shilpgram
Shilpgram has a plethora of things to do, view, and enjoy. This ten-day festival offers an unforgettable glimpse of rural life of different western states of India with the help of artworks, dances, songs, stunts, and dramas. These artistic wonders not only entertain the viewers but also give a quick insight into the cultures. You can enjoy the vibrant atmosphere of Shilpgram by becoming a part of the crowd.
• You can dance to the local beats, taste local foods, look around at the breathtaking stunts like balancing on the ropes, swinging, walking on the pans.
• You can see art exhibitions; interact with the carpenters, potters, blacksmiths, weavers, needleworkers, and all the other occupational dwellers to learn about their struggles, successes, and failures. If you love hearing stories, this is the best thing to do.
• You can have a brief look at the tremendous artistic wonders in the form of mirror and beadwork, weaving, pottery, and embroidery. These are housed in the seven different huts from Gujarat. The intricately carved hut made up of wood belongs to the Gandhinagar region of Gujarat.
• The five shacks of Goa showcase the house of a fisherman and the potter's hut along with the grass weavers and cane.
• The Maharashtra hut presents marvelous wall paintings, an ancient and traditional lost-wax casting work, leather slippers and dokras, and many more.
• If you wish to get a more profound knowledge of art and craft skills, you can attend the workshops and camps held at Shilpgram. You can also learn and observe the art of designing and decorating metal, terracotta, textile, wooden, and bamboo artifacts.
• If you have a knack for hoarding intricate pieces of arts, places like Shilpgram are just for you. You can buy some of the most incredible pieces of furniture, glass-works, exquisitely hand-spun and embroidered clothing, cute trinkets, jewelry, and stunning handicrafts.
• Along with rural workers, the contemporary urban visual artists, potters, designers and ceramists come together in Shilpgram to create marvelous pieces of art to be put in exhibitions every day.