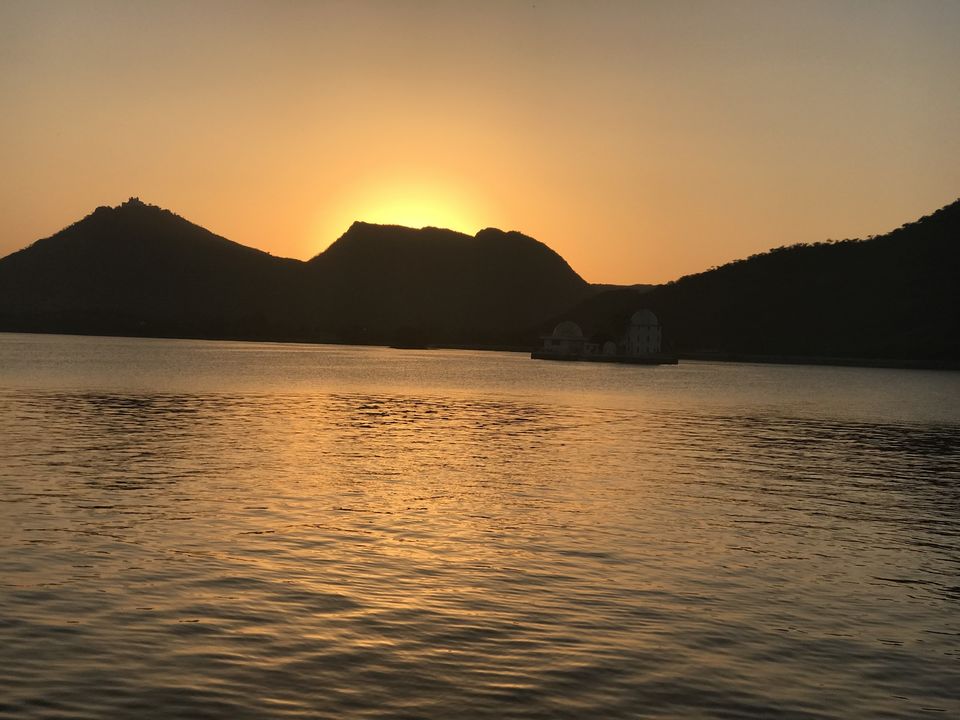 Our Trip started from my hometown jodhpur and reached udaipur via bus.Bus took around 5-6 hours.
Bus fare was 250 rs one way from jodhpur.
Please note that there is no rail connection between jodhpur and udaipur.
We checked in BHANVAR VILAS GUEST HOUSE situated at Gangaur ghar marg and very close(walkable distance) to Gangaur ghar,Bagore ki haveli,Jagdish Temple,City palace and Gulab bagh.i Must Recommend this guest house because owner uncle is so helpful and help to plan your trip and answer your any query regarding udaipur.
In this guest house you will feel like home away from home.
Address-
BHANVAR VILAS GUEST HOUSE,74 Gangour Ghat Marg Rao Ji Ka Hata Udaipur
Landmark-just adjacent street/gali of Jagdish temple
+91-294-2411576,9460826407
We rented a bike from UDAIPUR BIKE RENTAL(situated opposite side gali of jagdish temple) at 500 Rs per day(PULSAR 180) after negotiation and bike deposit time was 7:45 PM.
UDAIPUR BIKE RENTAL-Mr deepak gupta 8290257982,9636386229
FIRST DAY-
Gangaur ghat and bagore ki haveli was just few steps distance from out hotel so we went there first.gangaur ghat(few scenes of Ramleela movie was shooted) must be seen at night when you can see reflection of hotels and resorts in water. there is no entry fee for gangaur ghat.
bagore ki haveli is just outside of gangaur ghat and must see light and sound show in the evening.
Visited jagdish temple situated in the heart of city and city palace is walk able distance from it.This three-storied temple is a wonder of architecture that comprises beautifully carved pillars, decorated ceilings, painted walls and lush halls.
After that reached City palace where ticket cost per person is 250 rs and camera/mobile fee is separate.
It is palace located at the east bank of Lake Pichola.Built completely with marble and granite, and it also has the beautiful appeal of marble-work, mirror-work, silver-work, inlay-work, wall paintings, murals.
The sound and light show in the evenings gives a glimpse into the lives of former kings and queens.
After city palace you can do boating in lake pichola and entrance gate for this is through city palace premise.
After that visited(off route)The Monsoon Palace, also known as the Sajjan Garh Palace,provides an amazing view of the city. You can see both Lake Pichola and Fateh Sagar. Great place to chill with friends.
Entry ticket is 50 Rs per person and 30 rs for two wheeler.
You can also visit sajjan garh biological park(zoo) before or after sajjan garh monsoon palace.
Also visited Saheliyon Ki Bari is one the most beautiful gardens and a major tourist destination in Udaipur. The garden is famous for its lush green lawns, marble art and fountains.
English translation of Saheliyon Ki Bari means "Garden of maids". This renowned garden is located on the banks of Fateh Sagar Lake.
The queen with her maids and female companions used to come here for a stroll and spend their time in leisure.
Visited maharana pratap memorial in the evening Situated at the top of Moti Magri or Pearl Hill near lake fateh sagar.there is museum here where you can know many interesting facts about maharana pratap through paintings.THE entry ticket is 80 rs per person.
we did boating in lake fateh sagar and ticket price was 100 rs per person for common boat and 300 rs for motor boat.
in the evening we spent our leisure time at fateh sagar lake otta(bank/shore).It is crowded in the evening with local and tourists and sunset view from here is enchanting.
SECOND DAY-
We started our day by visiting Haldighati(VILLAGE-BALICHA) which is approximately 40 km from udaipur city.
The Battle of Haldighati was fought in Haldighati between Rana of Mewar, Maharana Pratap and Mughal Emperor Akbar's forces led by Man Singh I.
The name haldighati is due to the turmeric color of mountains surrounding.
here maharana pratap museum is situated and entry fee is 80 rs per person(including free guide and light and sound show).Here they will show you 7 minute animation about maharana pratap and then light and sound show will amaze you.
After that visited chetak samadhi where maharana pratap horse chetak died.
During the battle Rana Pratap Singh's horse Chetak got injured as one of its leg got cut when Rana Pratap attacked the elephant of Man Singh.
To save the life of Maharana Pratap the injured horse took his master away from the battlefield and cover a safe distance. After jumping a 22 feet river it collapsed and died.
Then went to Rakt talai situated around 5 km from museum.
The main battle took place at a place known as Rakta talai or Khon-ki-talai is a plan are at the other side of river Banas where a furious fight between the victorious Rajputs and reassembled Mughal army.
The fight was so deadly that the place was full with dead bodies and blood in form of pond so this place called Rakt talai.
Our next destination was SRINATHJI TEMPLE,Nathdwara which is 50 km from udaipur city but approximately 18 km from Haldighati.please note that this temple is very crowded due to limited timings of darshan and open at specific timing for only 15 minute.
Nathdwara was built in the 17th century at the spot as exactly ordained by Shrinathji himself.The idol of the Lord Krishna was being transferred from Vrindaban to protect it from the Mughal ruler Aurangzeb.
Enroute to udaipur you can visit Eklingji Temple but here is also limited time of opening temple so we have to skip it.
After reaching udaipur visited Gulab bagh also called Sajjan Niwas Garden.Due to abundance of rose flowers, this garden is also known as Gulab Bagh or Rose Garden.There is also toy train track inside the garden.In front of the garden there is vintage car museum.
Our final destination in udaipur was Sukhadia Circle good hangout place for evening and night where you can do boating and there are many stalls and vendors are there who sell chat and other street food.
Sukhadia Circle is a small pond, at center of which lies a 21 ft high three-tiered fountain.
I personally liked coffee with a pinch of chocolate powder there.
WE SKIPPED KARNI MATA TEMPLE,JAG MANDIR due to our tight schedule.
NOTE- YOU CAN VISIT KUMBALGARH FORT AND RANAKPUR JAIN TEMPLE ALSO(we skipped because already visited last year) Via haldighati but for this you have to start early in the morning and need Extra day.
IF U LIKE MY BLOG THEN PLEASE FOLLOW ME ON TRIPOTO AND WISH LIST THIS BLOG.
PLEASE SHARE THIS BLOG ALSO.THANKS