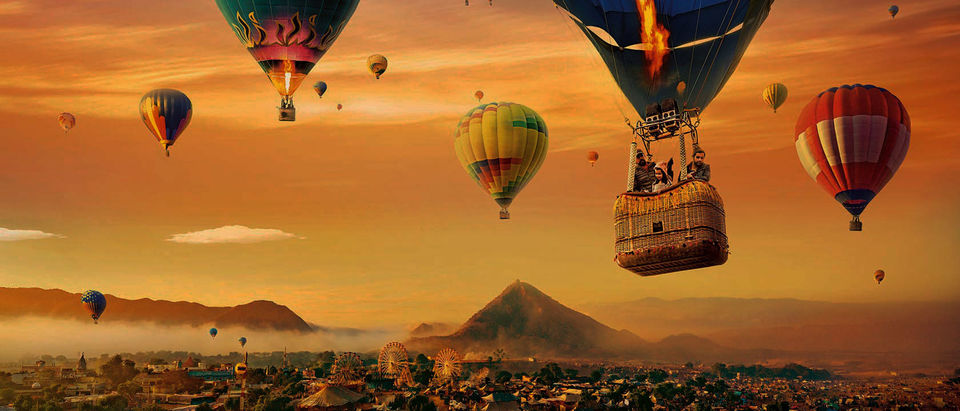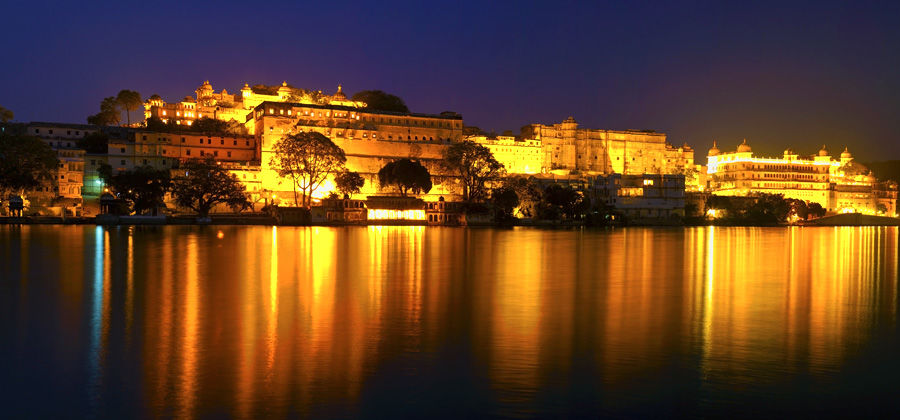 Arrival at Udaipur and check into Hotel Lake Paradise in Udaipur. After Breakfast at Hotel, All day Sightseeing at Udaipur, formerly the capital of the Mewar Kingdom, is a city in the western Indian state of Rajasthan. Founded by Maharana Udai Singh II in 1559, it's set around a series of artificial lakes and is known for its lavish royal residences. City Palace, overlooking Lake Pichola, is a monumental complex of 11 palaces, courtyards and gardens, famed for its intricate peacock mosaics.
All day Sightseeing at Udaipur like City Palace, Jagdish Temple and Bhartiya Lok Kala Mandir and Pratap Memorial, an 18th-century monument which is perched on the top of Pearl Hill in Udaipur.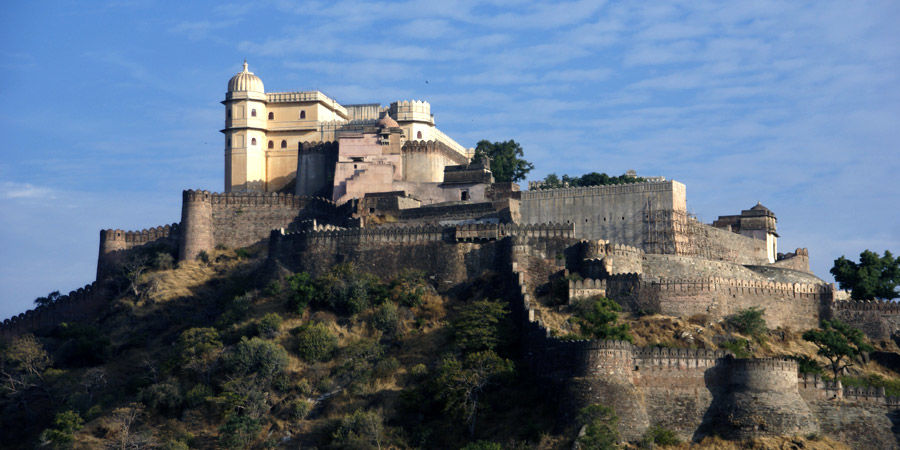 Departure from Udaipur to Kumbhalgarh for Sightseeing. Kumbhalgarh is a Mewar fortress on the westerly range of Aravalli Hills, in the Rajsamand district near Udaipur of Rajasthan state in western India. It is a World Heritage Site included in Hill Forts of Rajasthan.
The Ranakpur Sightseeing. Ranakpur is a village located in Desuri tehsil near Sadri town in the Pali district of Rajasthan in western India. It is located between Jodhpur and Udaipur. In the evening Departure from Ranakpur to Mount Abu and check into Hotel Blue Valley.
In the morning, visit the world famous Dilwara Jain Temple, Nakki Lake and Brahmin Kumari Ashram. Dilwara Temple are a group of remarkable Jain temples. Among the finest examples of these are two temples in which the art of carving marble has reached unsurpassed heights. The older of the temples is the 'Vimal Vasahi', built in 1031 and dedicated to the first tirthankar, Adinath. In the front of the temple stands the 'House of Elephants', with figures of elephants marching in procession to the temple entrance. The later built 'Tejpal Temple' is dedicated to Neminath, the 22nd tirthankar, and was built in 1230 by the brothers Tejpal and Vastupal. The carving is so fine that, in places, the marble becomes almost transparent. Nakki Lake is virtually located in the heart of Mount Abu and is a big attraction with tourists. The lake takes its name from the legend that it was scooped out by a god, using only his nails, or nakh. While takeing a stroll along the lake, look for the strange rock formations. On the lake there is a dilapidated concrete boat-shaped snack bar. Stay overnight in Mount Abu.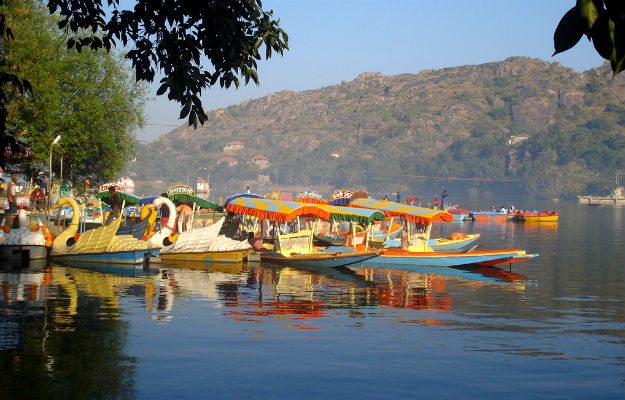 Breakfast at Hotel in Mount Abu and Sightseeing at Mount Abu. After check out from Hotel, departure from Mount Abu to Udaipur