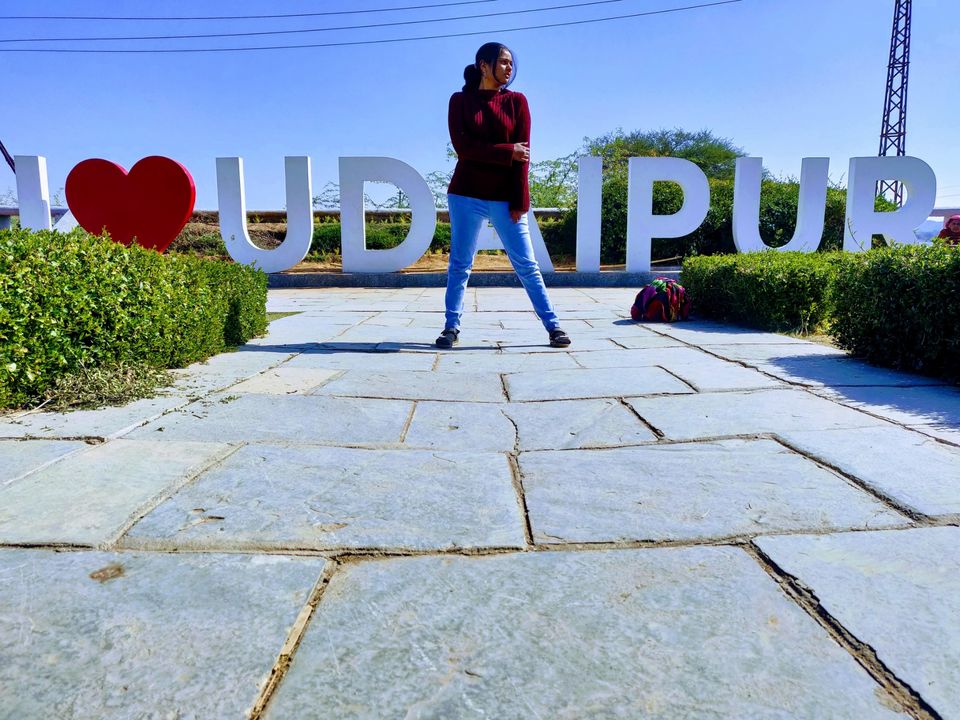 I started my next day by renting a vehicle, as in udaipur I figured few roads are tricky but almost can be figured on our own and renting a vehicle was more affordable than public transport. Afterall, taking the roads on our own then getting lost and then finally reaching the destination is more fun right?
So we left the Zostel udaipur in morning and went to the very famous gem of Udaipur "The City Palace"!  It has an inside parking facility we parked the vehicle there, it's a pretty big palace and the ticket counter has different kinds of tickets for the boating, dining(as there's a restaurant with lake view inside the city palace premises), light show, the palace, the garden. Do take your college ID if you're a student it will help you get some discount in ticket fees. So we took the tickets and started exploring the palace and I must say what a beauty it was! The price of tickets was totally worth it. The palace has some anceint culture vibe which is so unique and there's a very beautiful garden in the entrace which gives serene views of Jag mandir in the middle of the lake. I stayed there for a while and beautiful blues managed to make me lost in the view.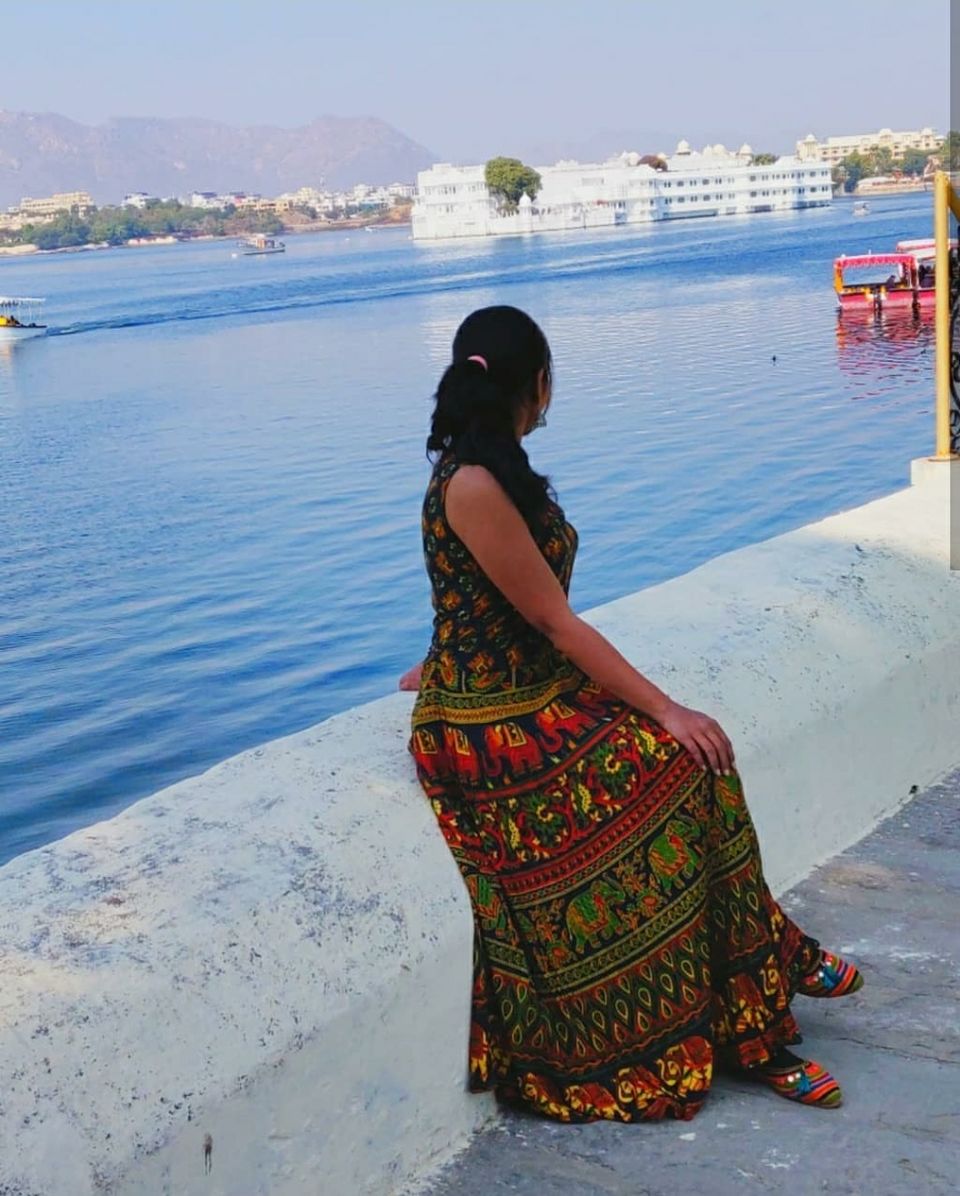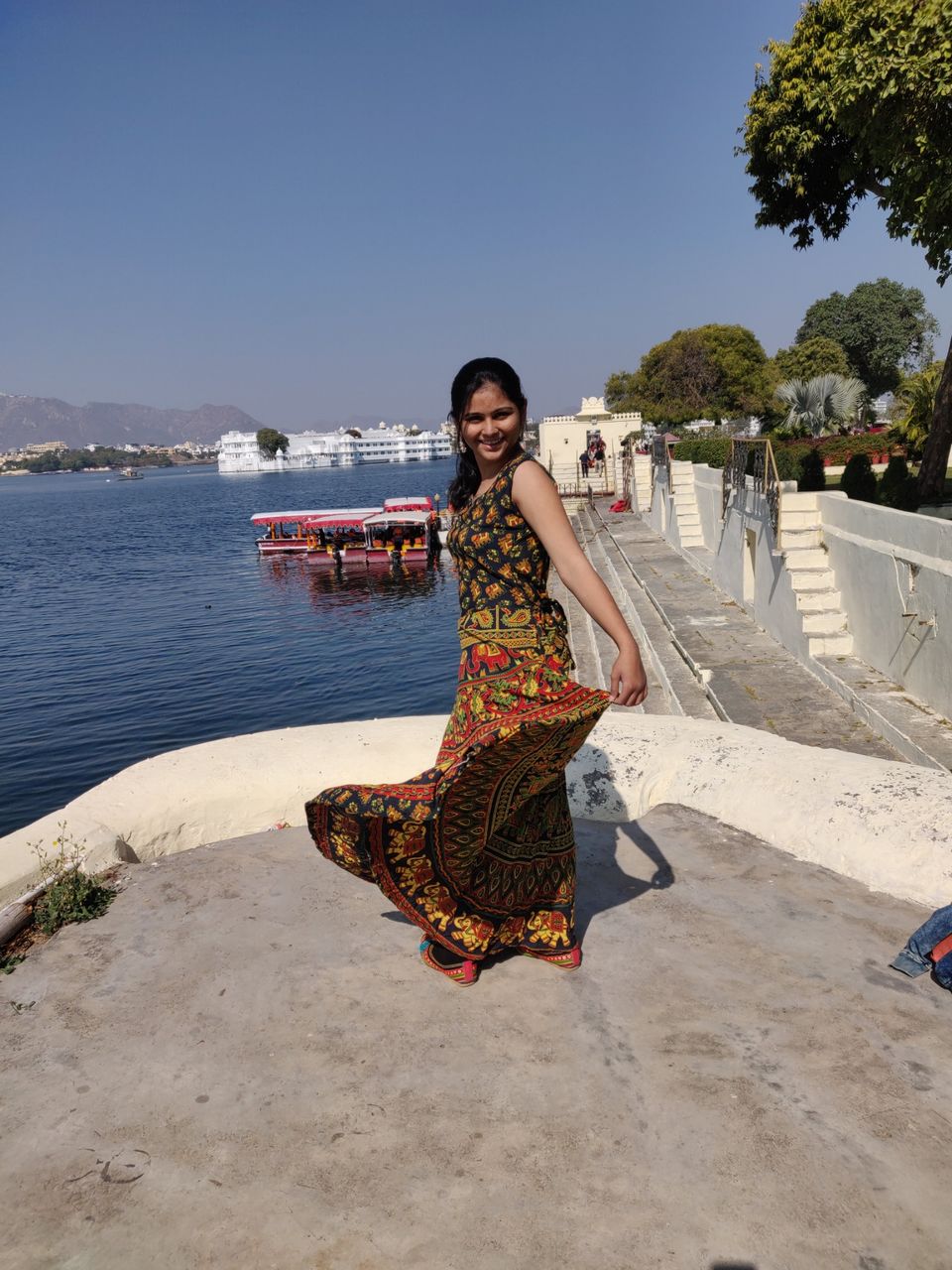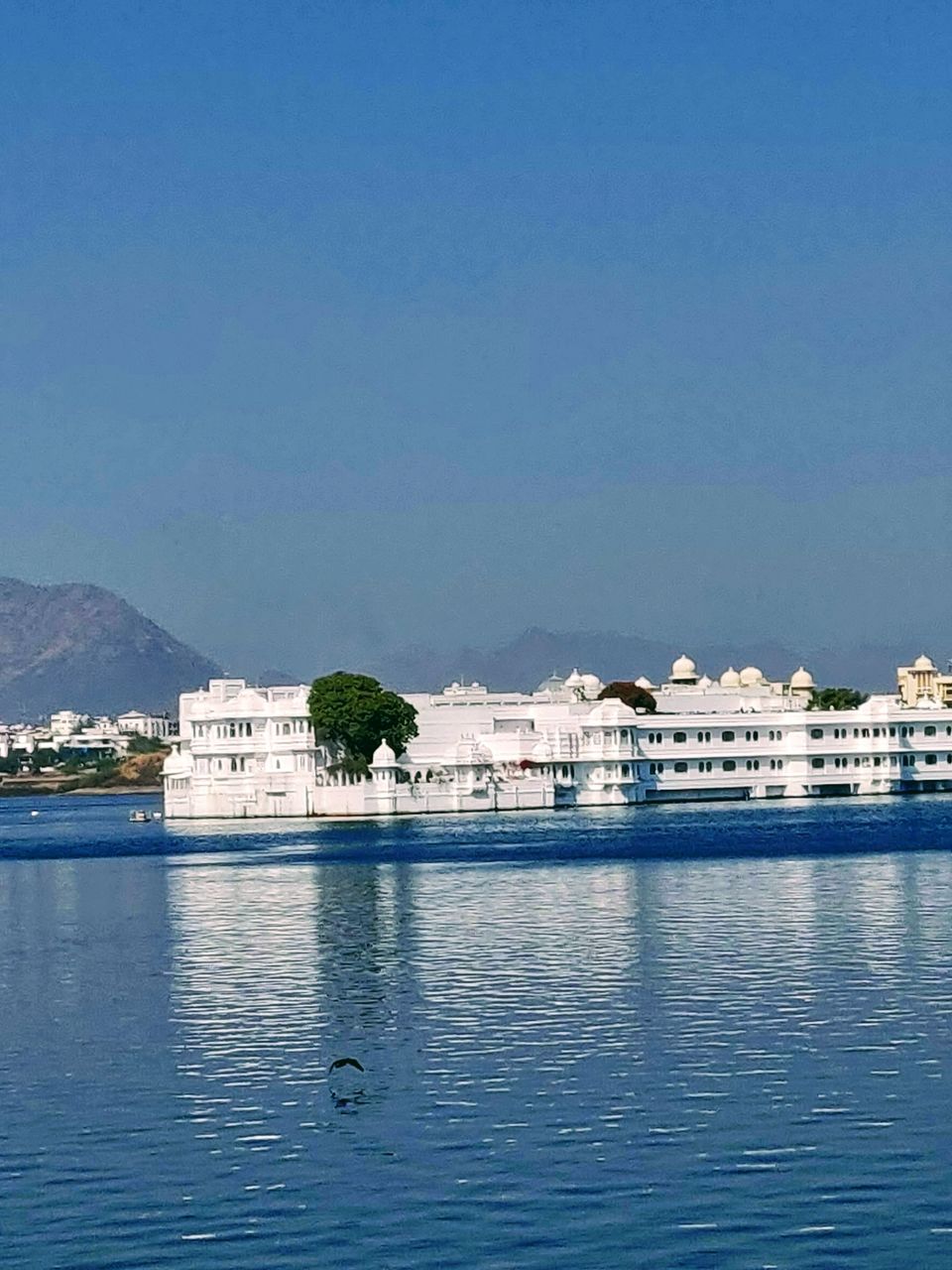 After that we left for The Celebration Mall. This mall is situated 5-6kms from the chetak circle, aslo there are various shops and market at chetak circle one can spend time shopping there as well. When I reached celebration Mall I didn't expect it to look like a big grand palace and there it was surprising me with its beautiful Palace like construction. We spent good amount of time there and after having the lunch we left for some small gardens in Udaipur.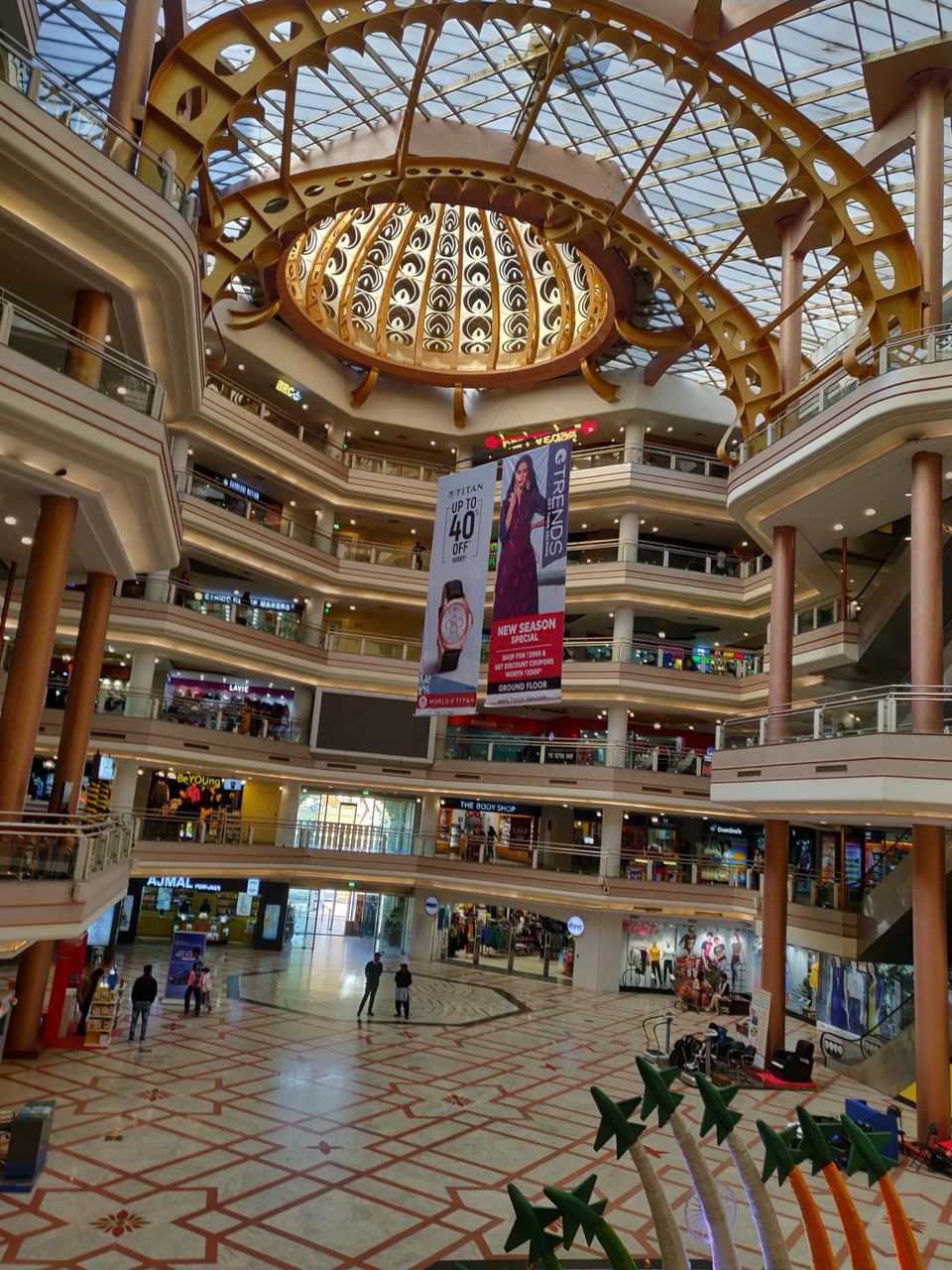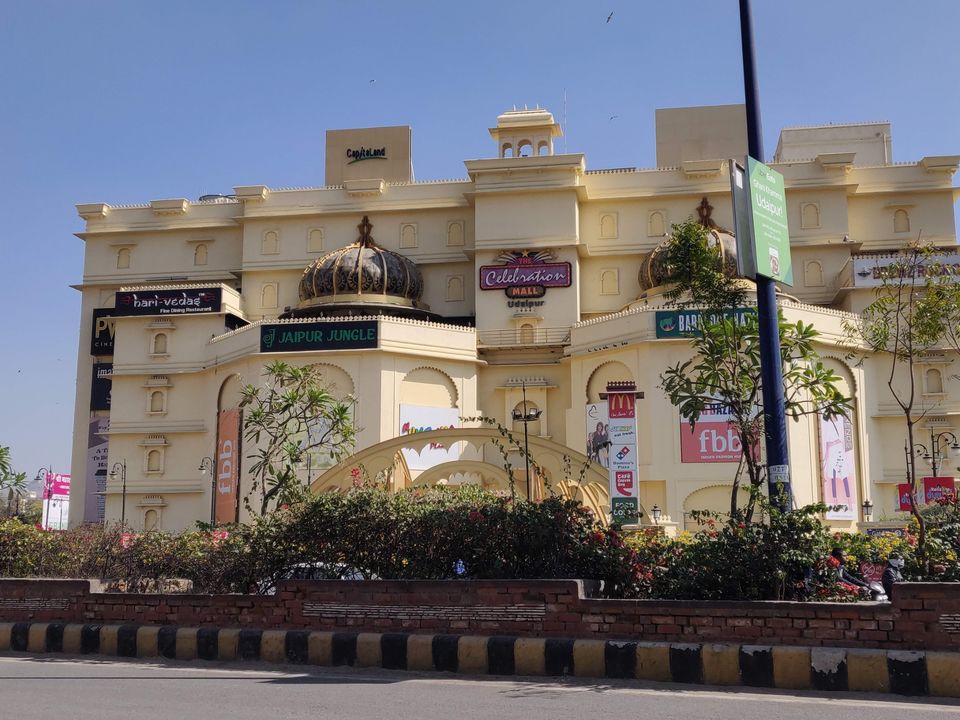 When I was about to reach this garden, I thought it might be very small typical garden but when I actually went inside I found out that there's a library inside it as well, and the vibe of this garden wasn't just like any other garden... it almost felt like a tiny little forest with trees all around and what can be better than to spend an evening among trees reading some books?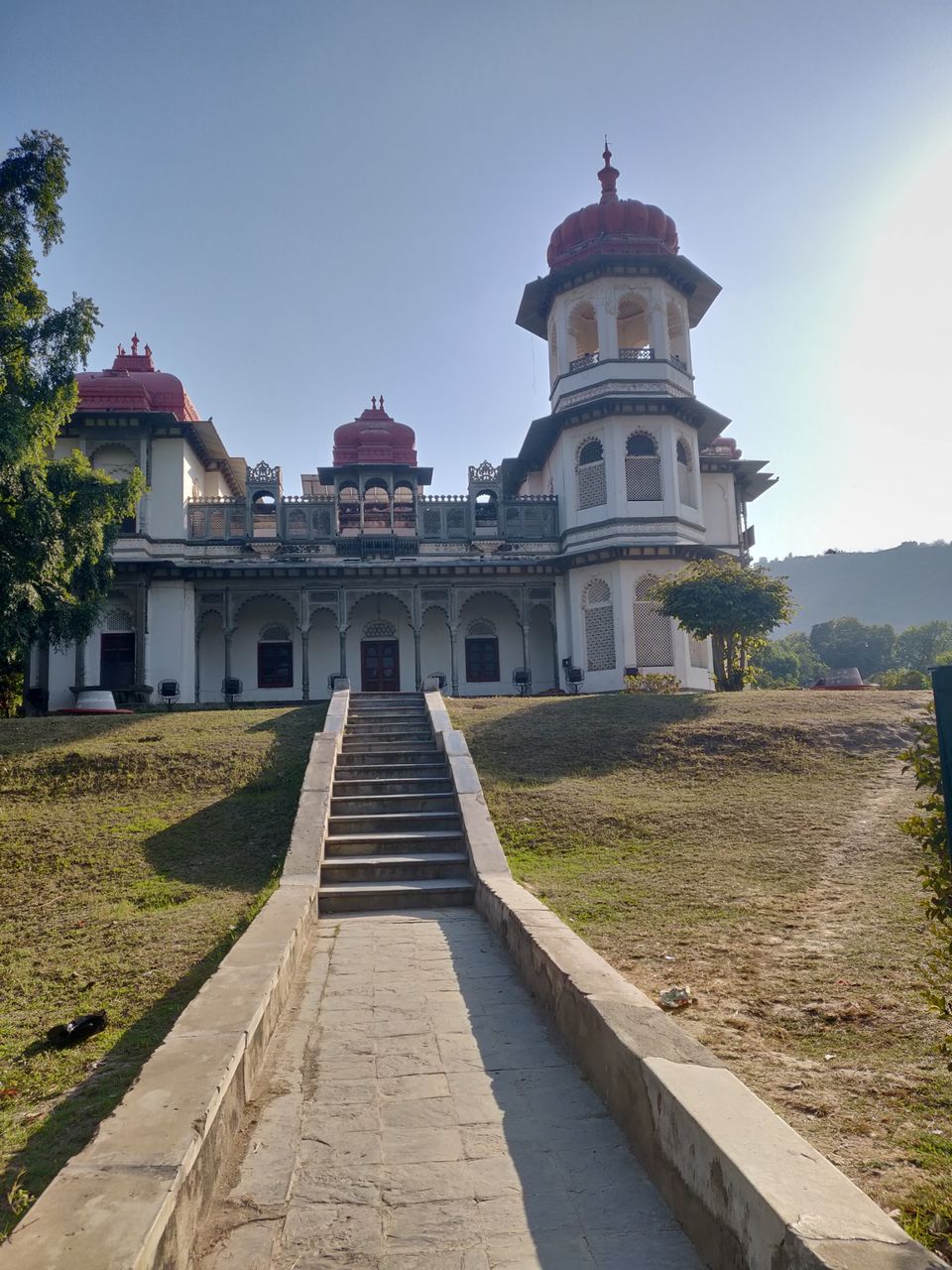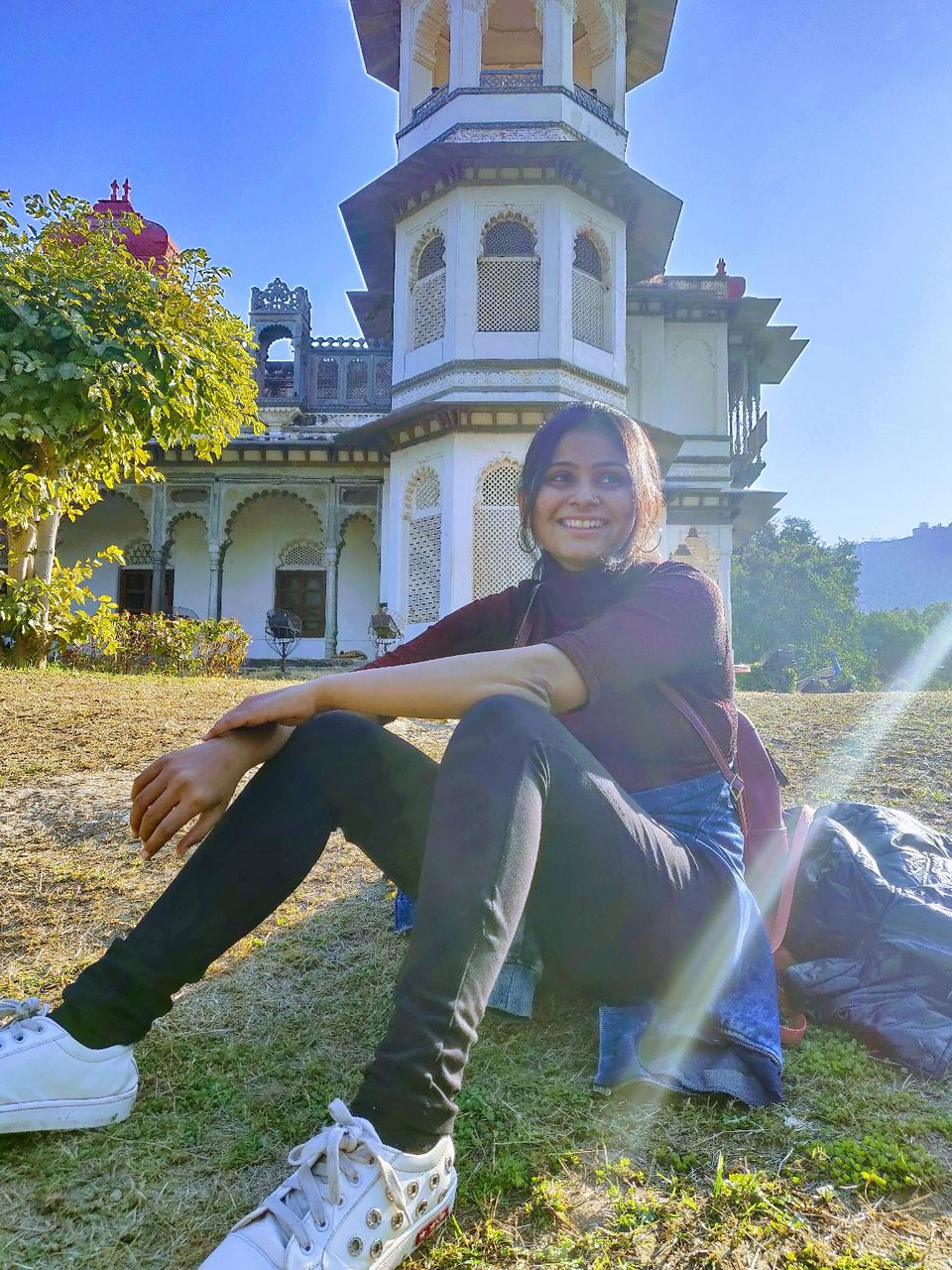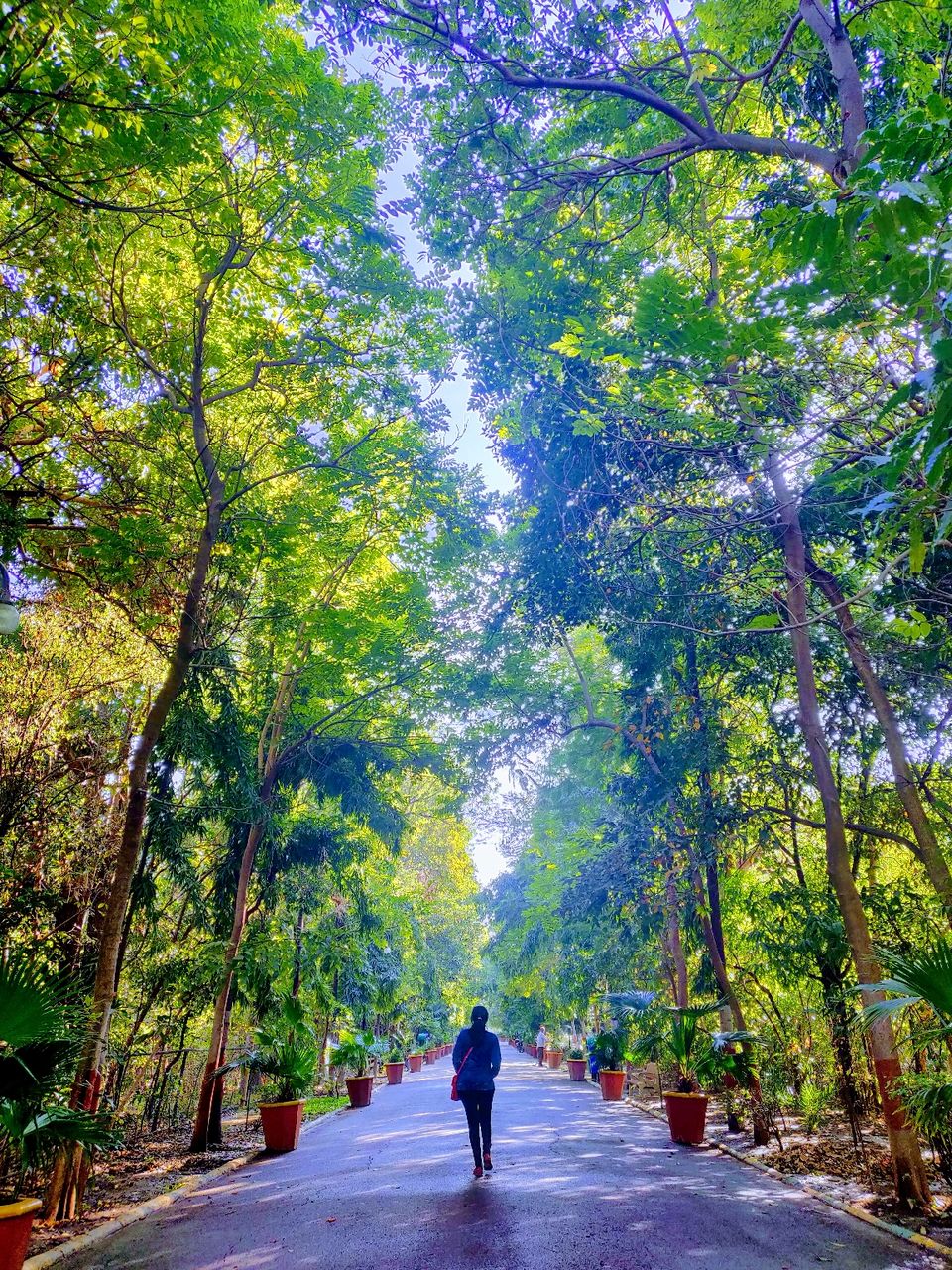 After resting for sometime in Gulab baugh we left for our way to ambrai ghat but on the way we were crossing through a beautiful lane of market selling pretty handmade diaries and all things related to Rajasthani culture, to some souvenirs to back home. I stopped by this shop of handmade diaires and bought myself few pretty diaries, these are really beautiful.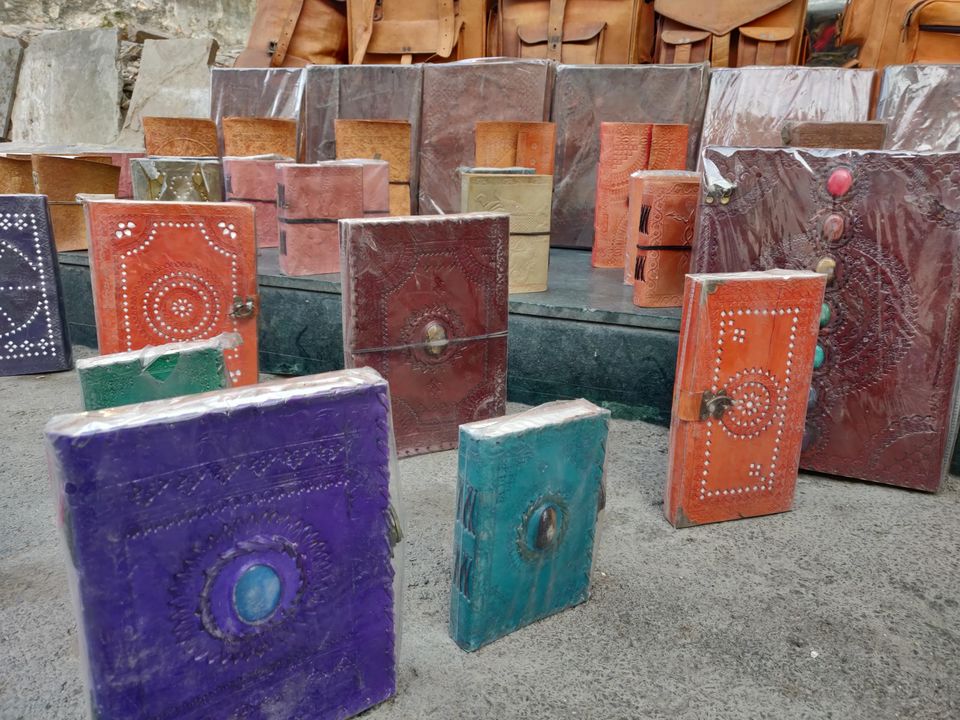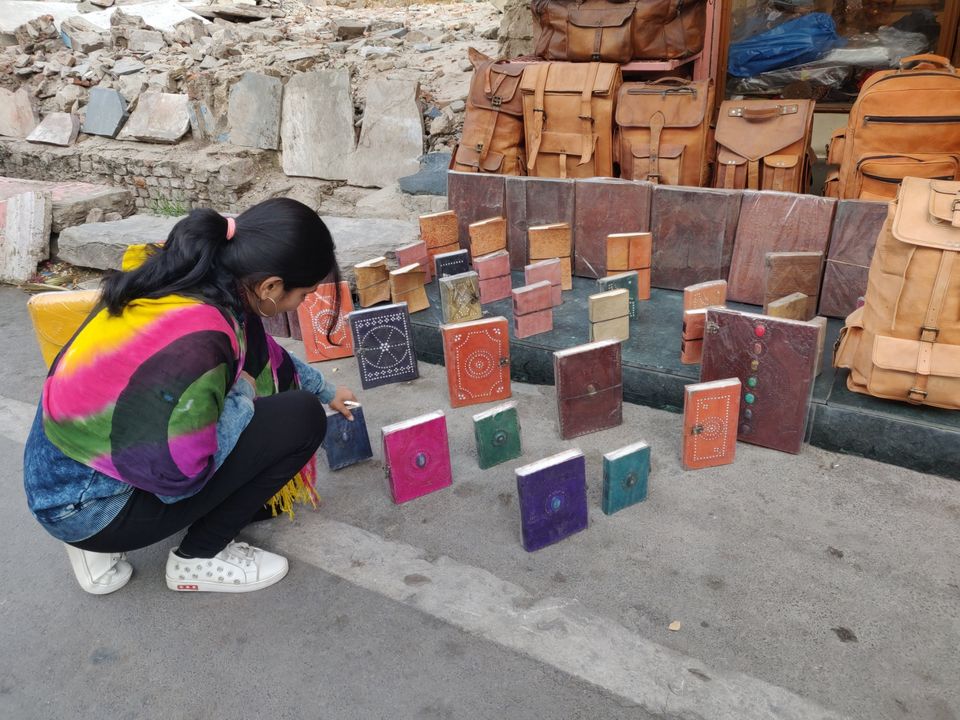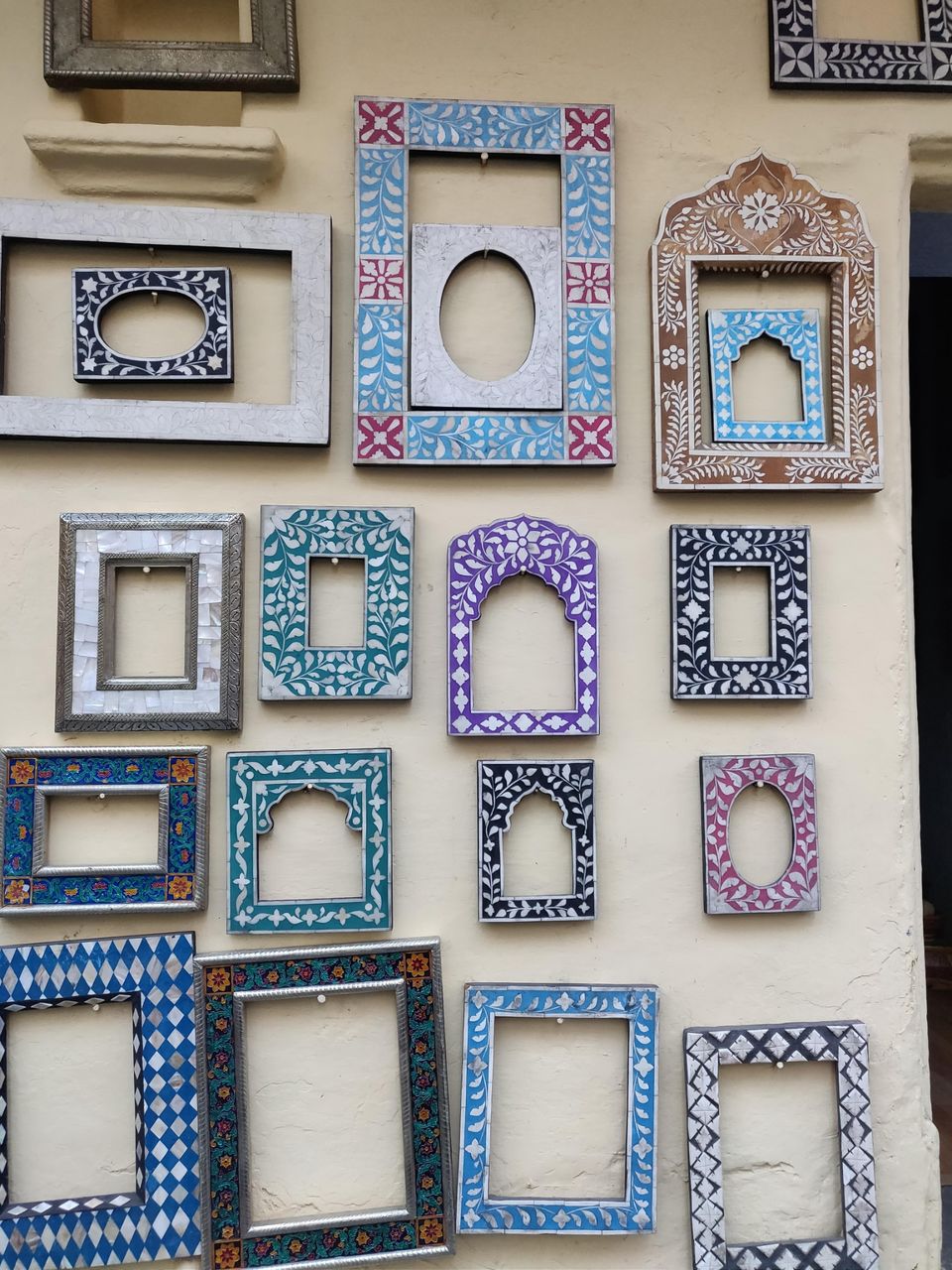 It was about time for sunset and I did not want to miss the view from ambrai ghat. This ghat is not very well known, but it's a must visit for amazing view of night lights of palaces reflections in the lake pichola with the horizon changing the views on the other side. Sunsets at ambrai ghat are so beautiful. I can still remember the hues. There's also a very famous restaurant near ambrai ghat it's named "Ambrai" it's a must visit as well. After viewing this beauty we went back to our stay in Zostel.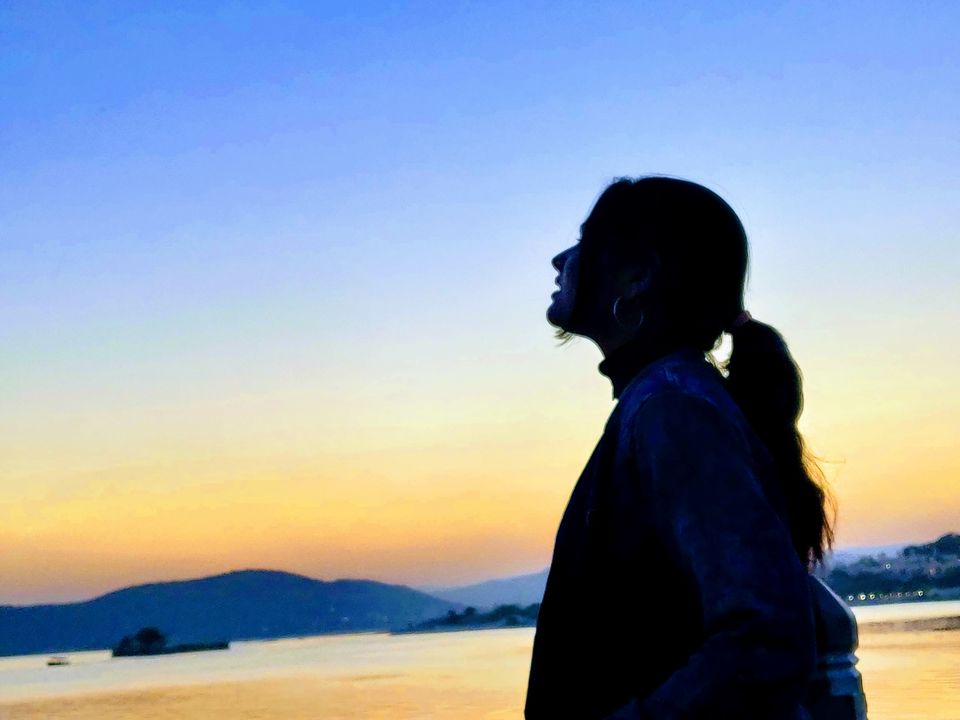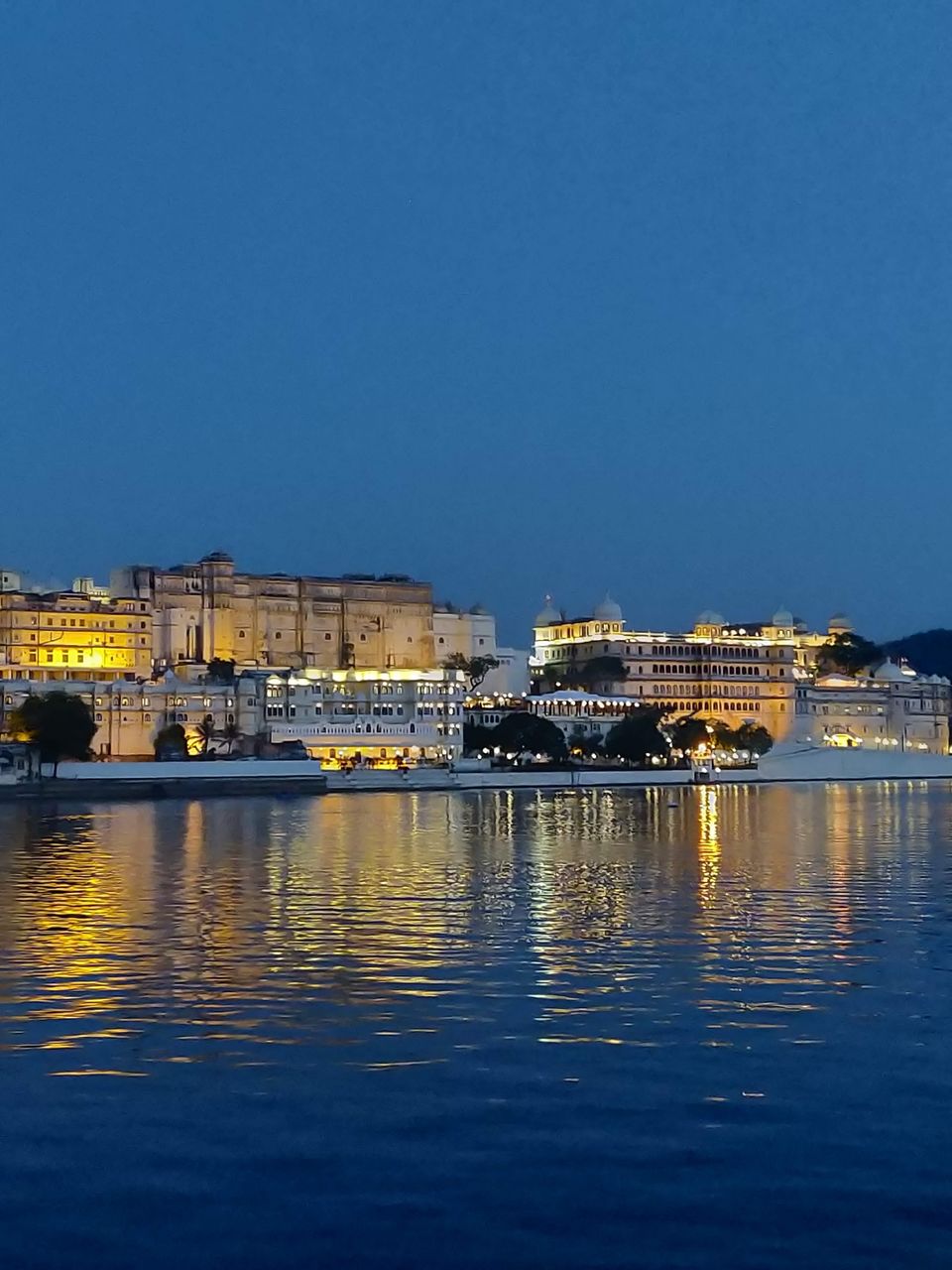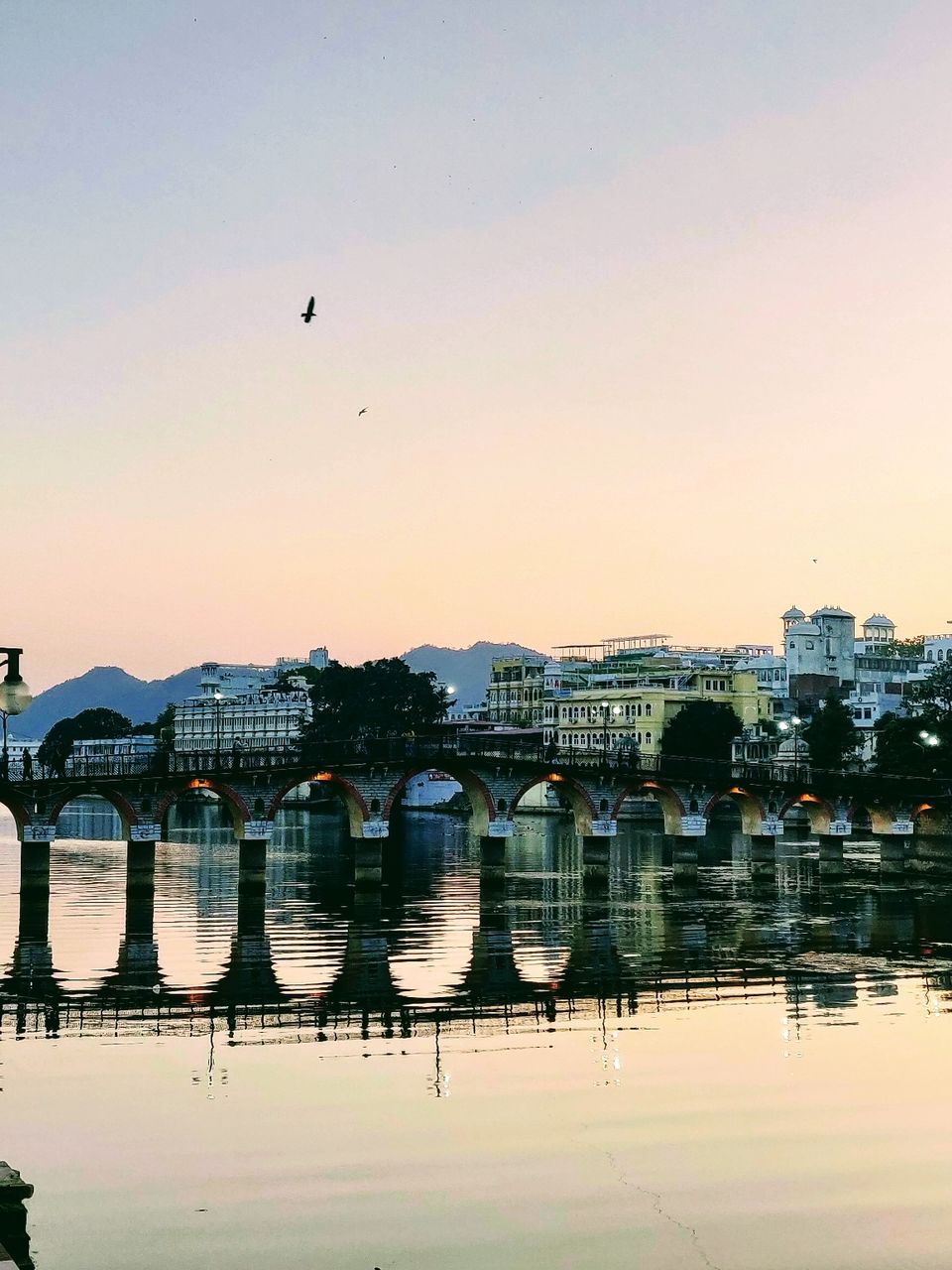 So this was our last day in udaipur and we were not yet ready to leave this beautiful place . Also we had explored pretty much all the amazing things in Udaipur , there weren't many places left to visit on this day . So we started small and decided to go bit more offbeat and went for a very small garden named Pratap Park. The garden itself doesn't have anything special except the "I Love Udaipur" logo but the way to reach it is very beautiful, it offered amazing landscapes with mountains and lakes flowing, sunshine shimmering in the water so before reaching this garden we stayed on this very silent road just to appreciate the mountain views and beauty . Finally we reached Pratap park spent some time there and left on our way back to zostel . This was the last spot we visited in Udaipur. Overall udaipur was an amazing experience, this trip helped me prove that truly udaipur is much more than just lakes and palaces.