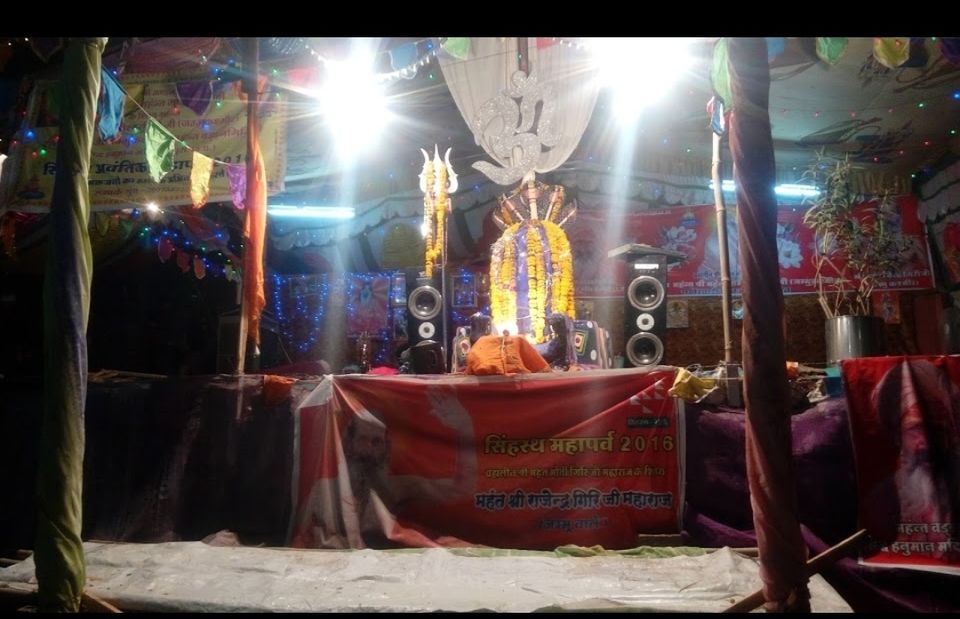 Ujjain Simhasth- It was in 2016 when it got finalized that Simhasth this time is going to be held in ujjain. As the tradition says that it is held every 12 year as a name to Hindu religious Mela.
Wondering why its always a attraction to thousands of people well the reason is very logical as -
It's a saying in bhagwad purana that during the churning of oceans gods & demons fought over the nectar & kshipra just got fews drops of the Nector which has turned into elixir of life.
Well the opening ceremony of Mela will start with Juna Akhara taking royal bath in Shipra river.
After getting into the history of ujjain mela i really want to explore & after detailed study of routes, timing etc ... i found evening is the best time .
As Indore to Ujjain is around 60 kms & car ride is comfortable & within an hour we reached ujjain around 9 pm .
Although the main reason for visting ujjain during simhasth is taking royal bath for purification but apart from this there are so many other beautiful sculptures like Hanuman pratima in dhyan mudra, Peace statue of tiger & attractive lighting all over different tent house (thats why i mentioned best time is night).Food arrangement was also very reasonable and healthy food. We had dinner around 1.30 am in night in there arranged tent house specially made for travelers.
After capturing the beautiful attraction of different sculptures and lighting we finally reached banks of river to take the bath around 3 am in night.
The water was calm, religious & our purpose for coming to this mela is fulfilled .
Ujjain Simhasth - Kumbh Chalo !!