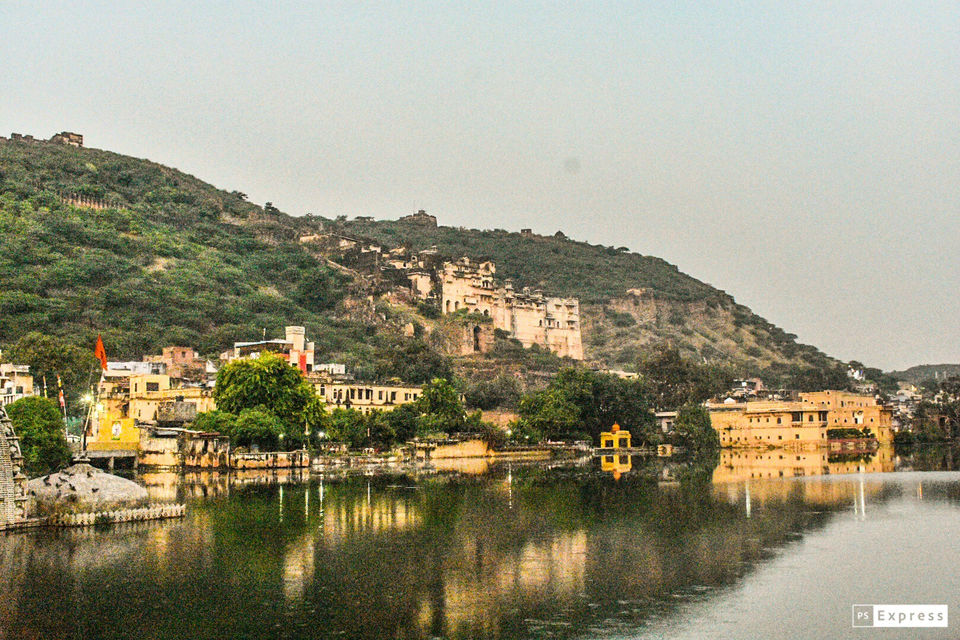 The trip begun with a thought weathers is it worth visiting this place or i am wasting my crucial leaves but somehow i managed to convince myself to visit Bundi which is close to 480 kms from Delhi
After taking overnight bus from iffco chowk i reached Bundi early morning and the place looked beautiful moment i reached here
The place is totally unexplored and after check in i decided to explore the Place by walk
The place can be covered in 1-2 days depending upon individual, with a MAP in my hand i started walking towards Rani Ji Ki Baori which was around 2 kms from my hotel.
This place is beautiful but not well managed as it other heritage places like udaipur n jaipur still the simplicity of this place attracted me
After that i decided to walk towards the place known as Bhoraji ka kund which is again very beautiful place but not very well managed due to lack of tourism may be , after spending sometime i moved towards chaurasi khambon ki chattri which is extremely beautiful place and
made of 84 pillars and a must visit
Post this i came back to the main market and had my lunch at local market with locals and foreigners who were overwhelmed and excited about the unexplored gem
In the evening i moved towards Garh palace from where we can view the complete city from the top. In the evening i came back to my hotel and spend rest of my day at the rooftop with delicious rajasthani cuisine
Today i decided to visit outskirts of Bundi at a place called Rameshwaram , this place is around 13 kms from the city and mostly covered with jungle , i hired bike and reached the destination in the afternoon, after spending couple of hours at this place with an beautiful waterfall next to Rameshwaram temple i decided to proceed to the city , in between i also covered sukh mahal and took some beautiful pictures from there , in the evening i came back to the hotel and spend rest of the time with locals and hotel owner who was keen to share more about the place and the day ended and so was my trip .
Thins to know if you are planing to visit Bundi
1. It is unexplored so don't expect ambiance like other cities on Rajasthan
2. The people are very nice and welcoming and u will never feel like stranger in this place
3. Place is full of rooftop cafes and serve delicious food
4. If you are visiting Baori and mahal you can buy combined ticket for 3 places rather then buying separately
5 food is cheap and hotels are available easily online
6. Direct Bus from Delhi- Bundi available