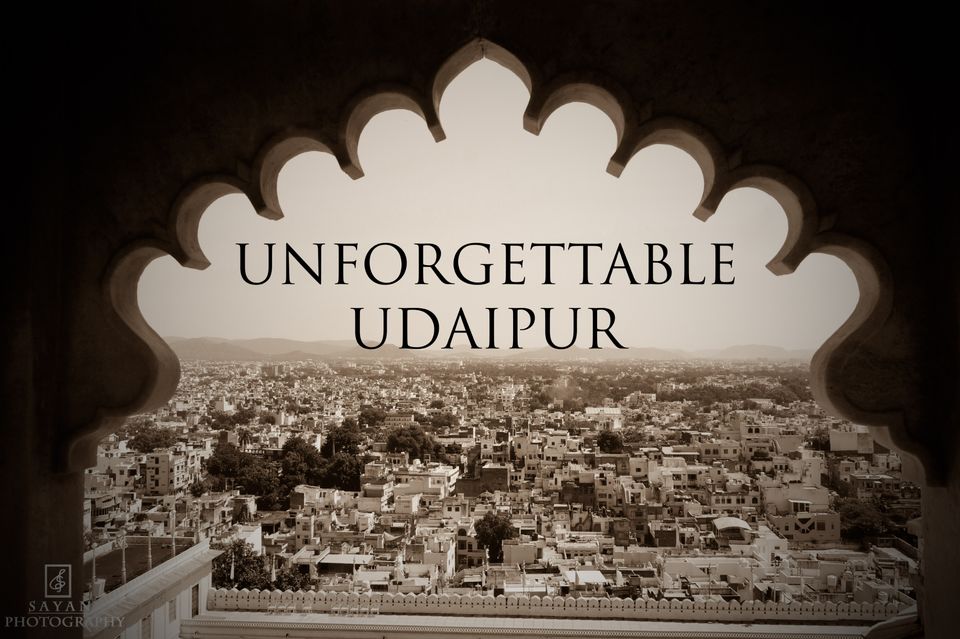 If you want to see lakes, hills, Palaces together in one place you must have to visit Udaipur. Udaipur is one of the most beautiful city in Rajasthan, India. This city is termed as 'venice of the east' & 'the city of lakes'. Udaipur is surrounded by Aravali hills. This city is founded by Maharana Udai Singh II in 1559. It was the capital of Mewar Kingdom.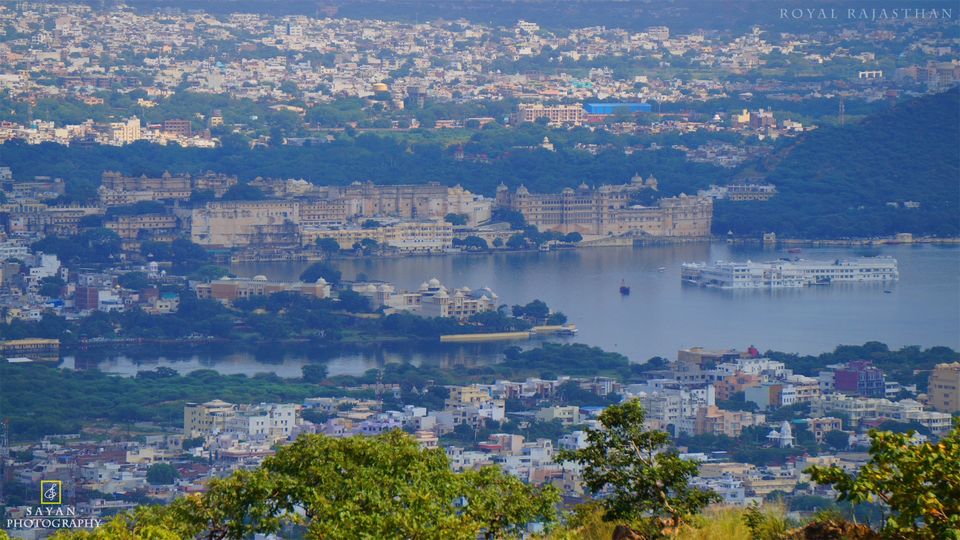 How to Reach:
                Udaipur is well connected with Jaipur the capital city of Rajasthan & Delhi the capital of India. Udaipur City Railway Station is the main junction rail station. From Delhi there are several trains like 12963 Mewar Express, 12981 Chetak Express, 22986 Rajasthan Humsafar Express etc. From Kolkata there are two trains 12315 Ananya Express & 19659 Shalimar-Udaipur City Express. Luxurious trains are Palaces on Wheels & Maharajas Express.
Udaipur is located around 670kms from Delhi & 760kms from Mumbai.
Maharana Pratap Airport is the main airport situated about 20kms from udaipur.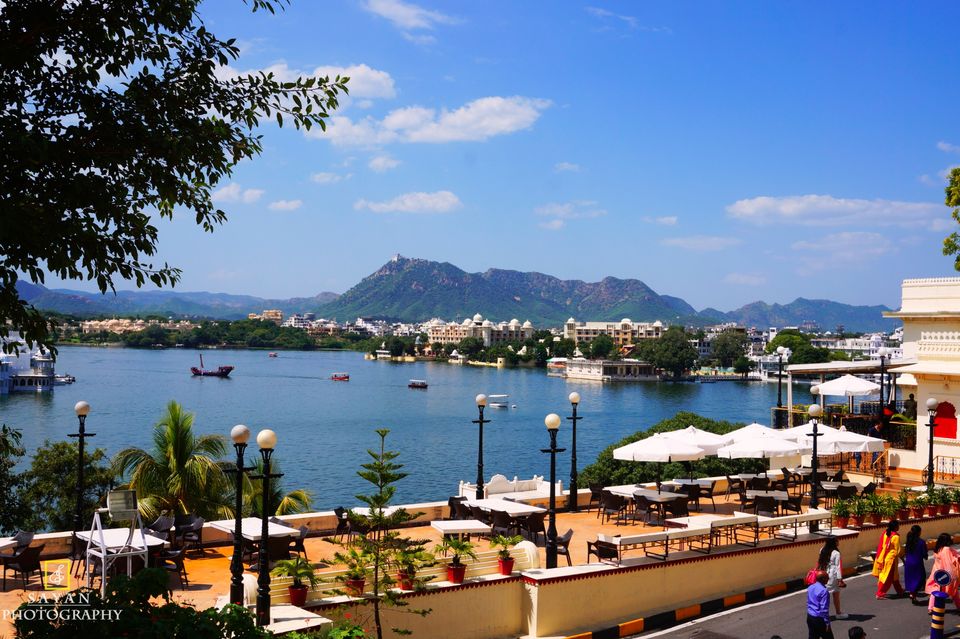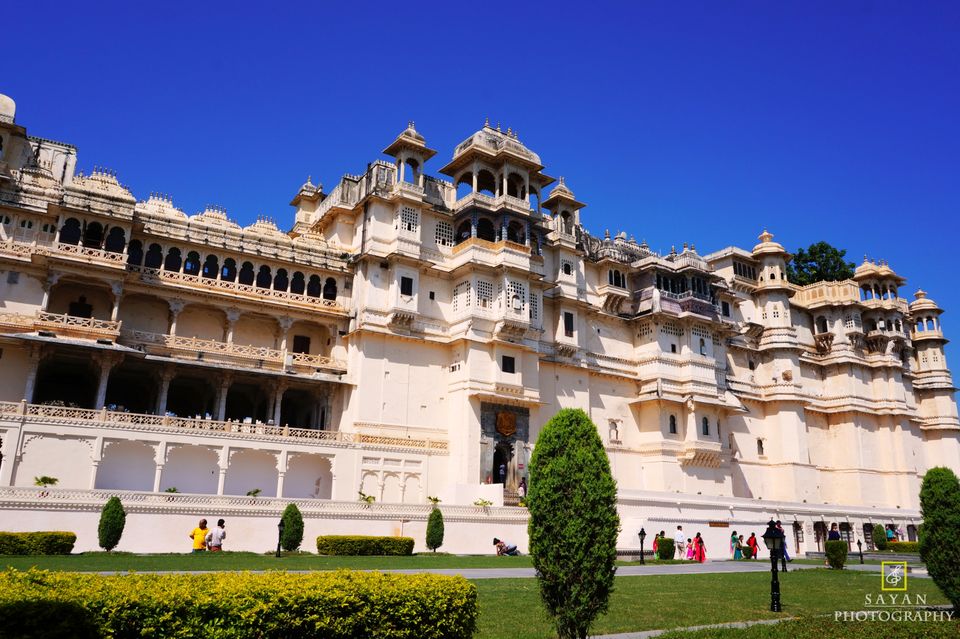 Attraction in Udaipur:
           Let's talk about the major attractions in udaipur.
1. City Palace: It is the main attraction in udaipur situated besides the pichola lakes. It was built in a fusion of the Mughal & Rajasthani architectural styles. The total area divided into several portions these are Amar Vilas, Badi Mahal, Bhim Vilas, Chini Chitrashala, Choti Chitrashala, Dilkhusa Mahal, Fateh Prakash Palace, Rang Bhawan, Durbar Hall, Krishna Vilas, Laxmi Vilas, Manak Mahal, Mor Chowk, Sheesh Mahal etc.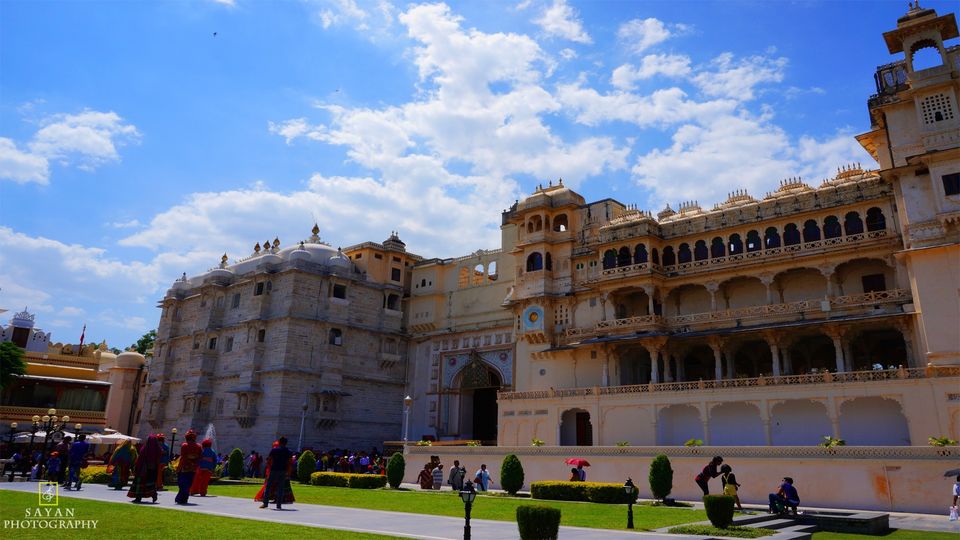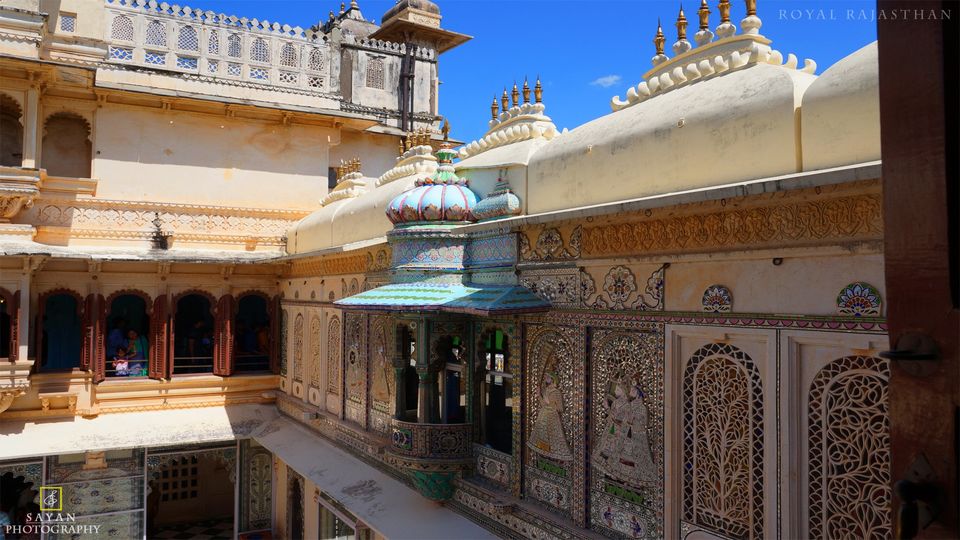 2. Moti Magri: It is the memorial of the Rajput hero Maharana Pratap. A garden covered all over the area & the panoramic view point of Lake Fatehsagar.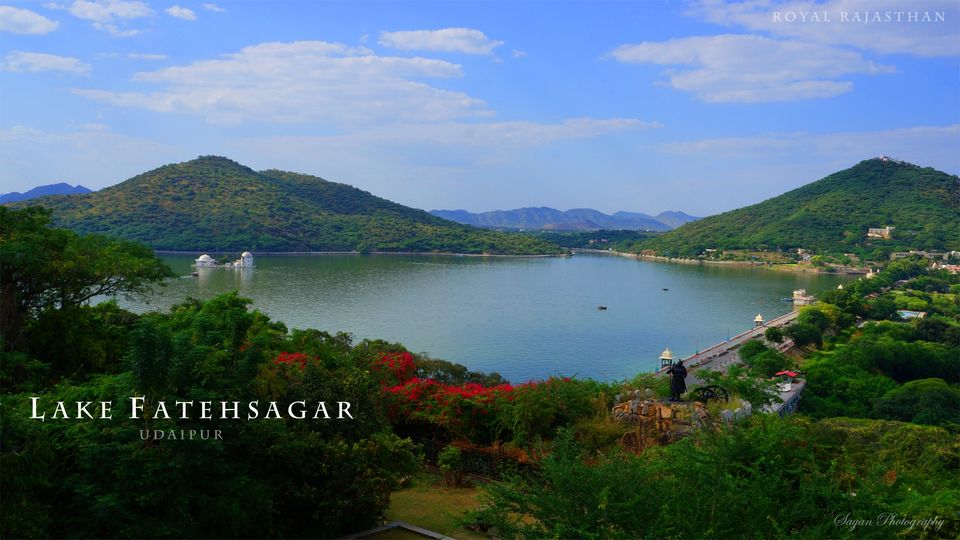 3. Sajjhangarh Monsoon Palace: It is situated on the top of the hill and can see the panoramic view of the udaipur City from the top. It was built by Maharana Sajjhan Singh in 1884.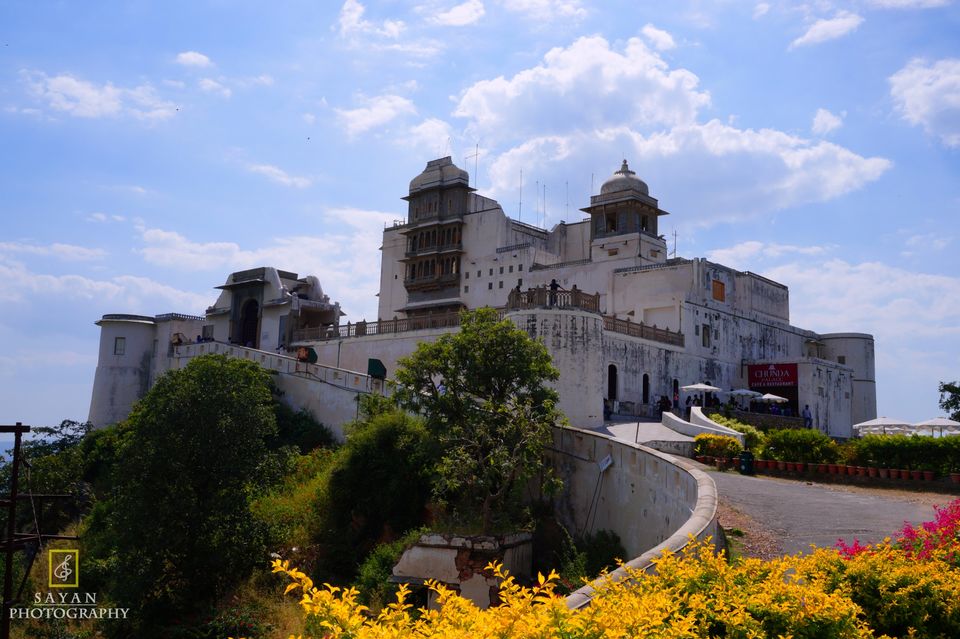 4. Sahelion ki Bari: It is a small garden located on the bank of the Fateh Sagar lake.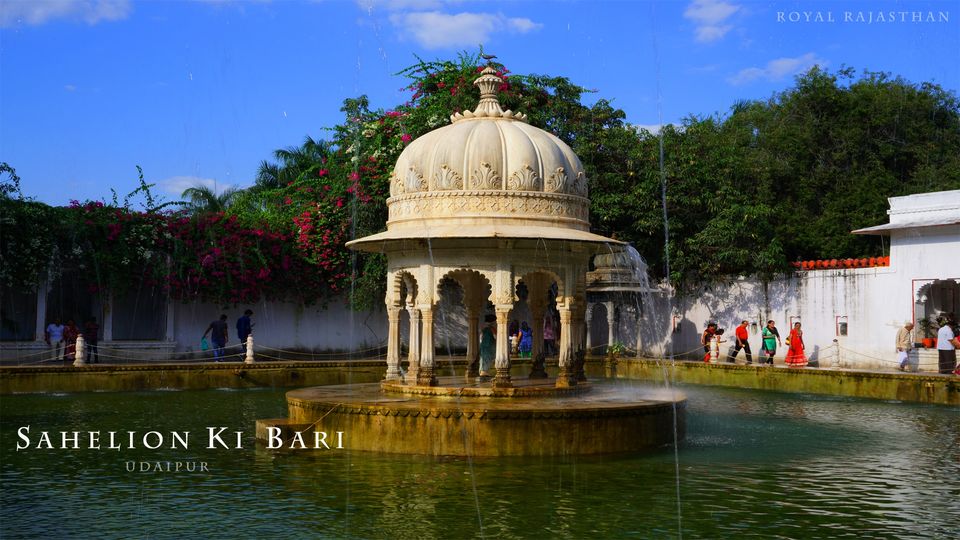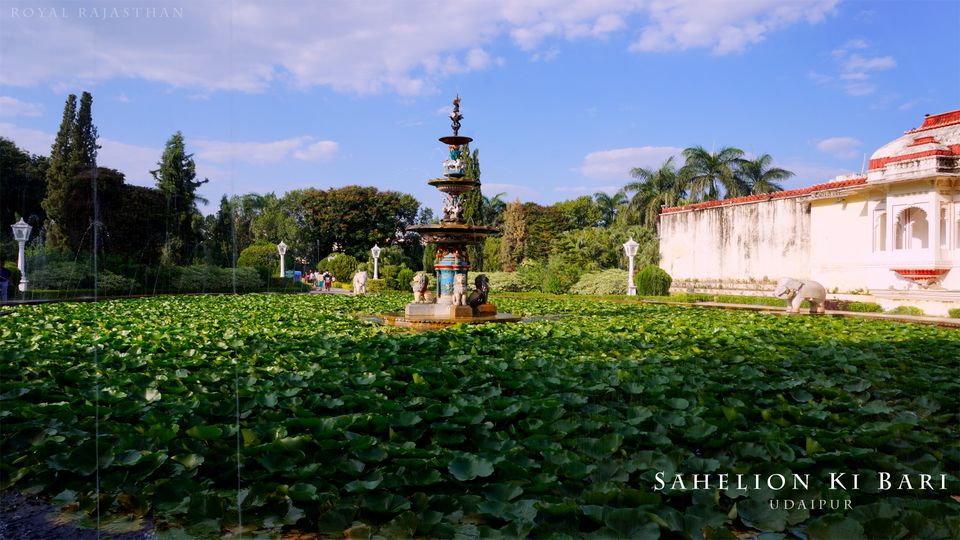 5. Lake Pichola: An artificial freshwater lake located besides the Udaipur City Palace.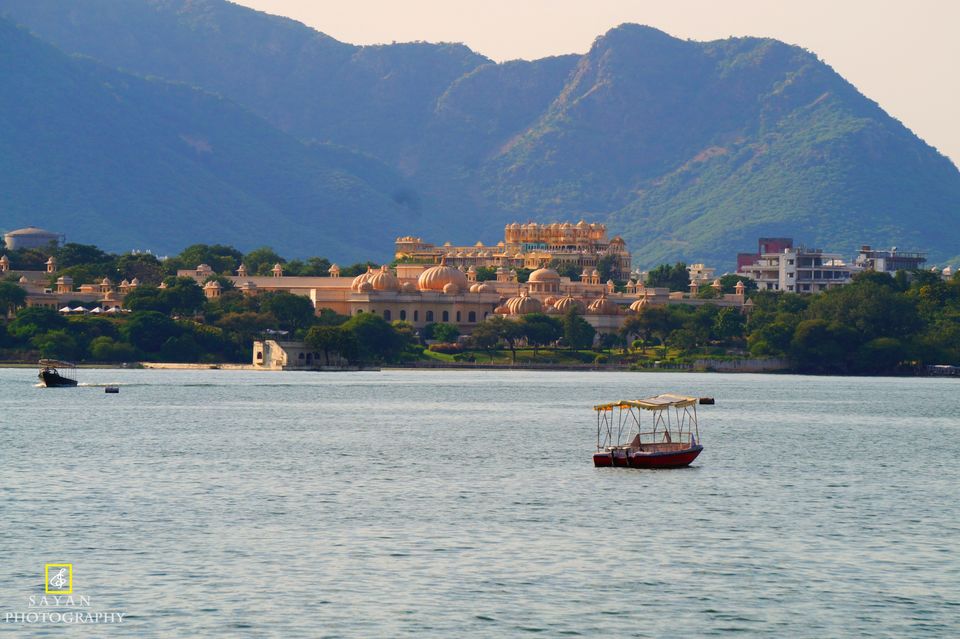 one can see
6. Lake Fatehsagar
7. Lake Palace
8. Jagdish Temple
9. Gulab Bagh
10. Bagore ki Haveli
11. Shilpigram
12. Vintage car museum
13. Doodh Talai.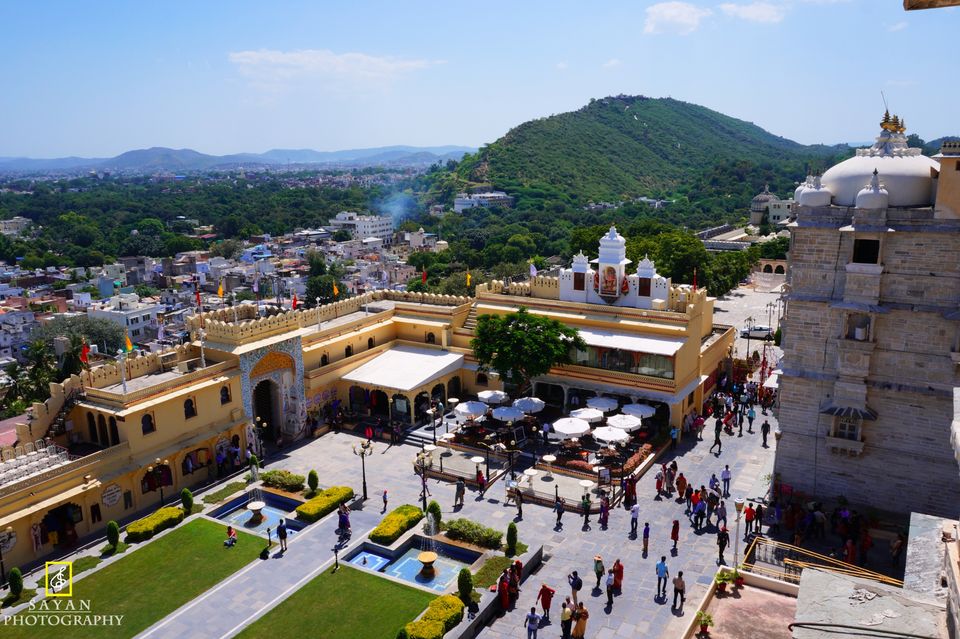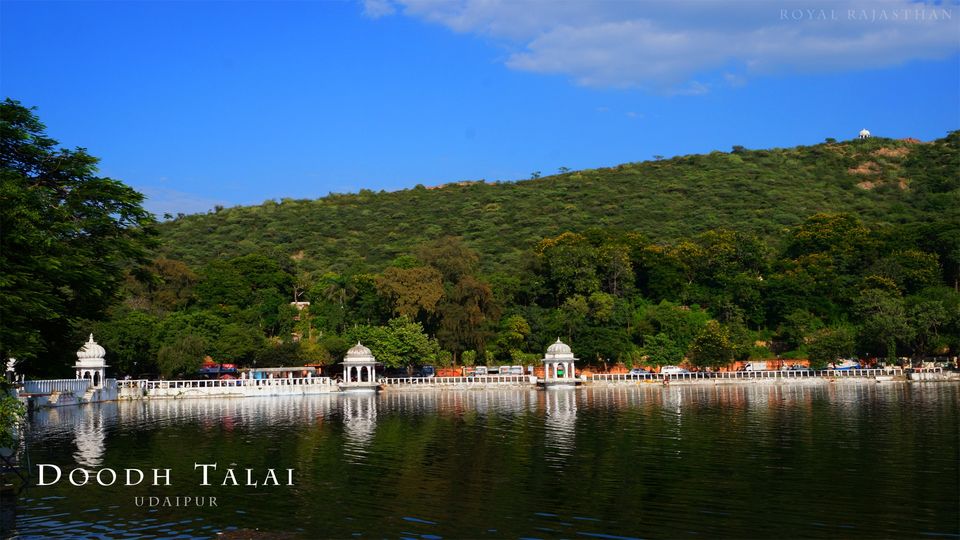 Udaipur is love. I visited udaipur on October 2017 during the vacation of Durga Puja in Kolkata. I started my journey in 12315 Ananya Express (Kolkata-Udaipur City) from Kolkata Railway Station . The 22 nos of coach pulled by a diesel engine throughout the numerous curves on the Aravali hills, you just can't forget to take a snap. After two nights of train journey finally reached udaipur. Udaipur in autumn is just amazing. A little bit chilly morning with blue sky & sunshine just feel awesome. After taking some rest I got out from my hotel picked up an auto and went to the pichola lake. The sunset on the pichola lake was just unforgettable. Next day starting my journey with full of energy , first I visited the City Palace. It is the emblem of Mewar Kingdom where you can find  history in every corner of the palace. Sajjhangarh Monsoon Palace, one of the major attraction in udaipur. Just as it situated on the top of the hill, you can see the panoramic view of the whole city. Moti Magri, another beautiful spot. A memorable of Maharana Pratap, which has a bronze statue of the Maharana astride his horse. You can also see the amazing view of Fatehsagar lake. After that I covered Bagore ki Haveli, Sahelion ki Bari, Jagdish Temple, Gulab Bagh etc. At that my udaipur story comes to an end. In every places where I visited in my Rajasthan trip, udaipur is always a special to me cause in every moment I enjoyed a lot which is unforgettable.