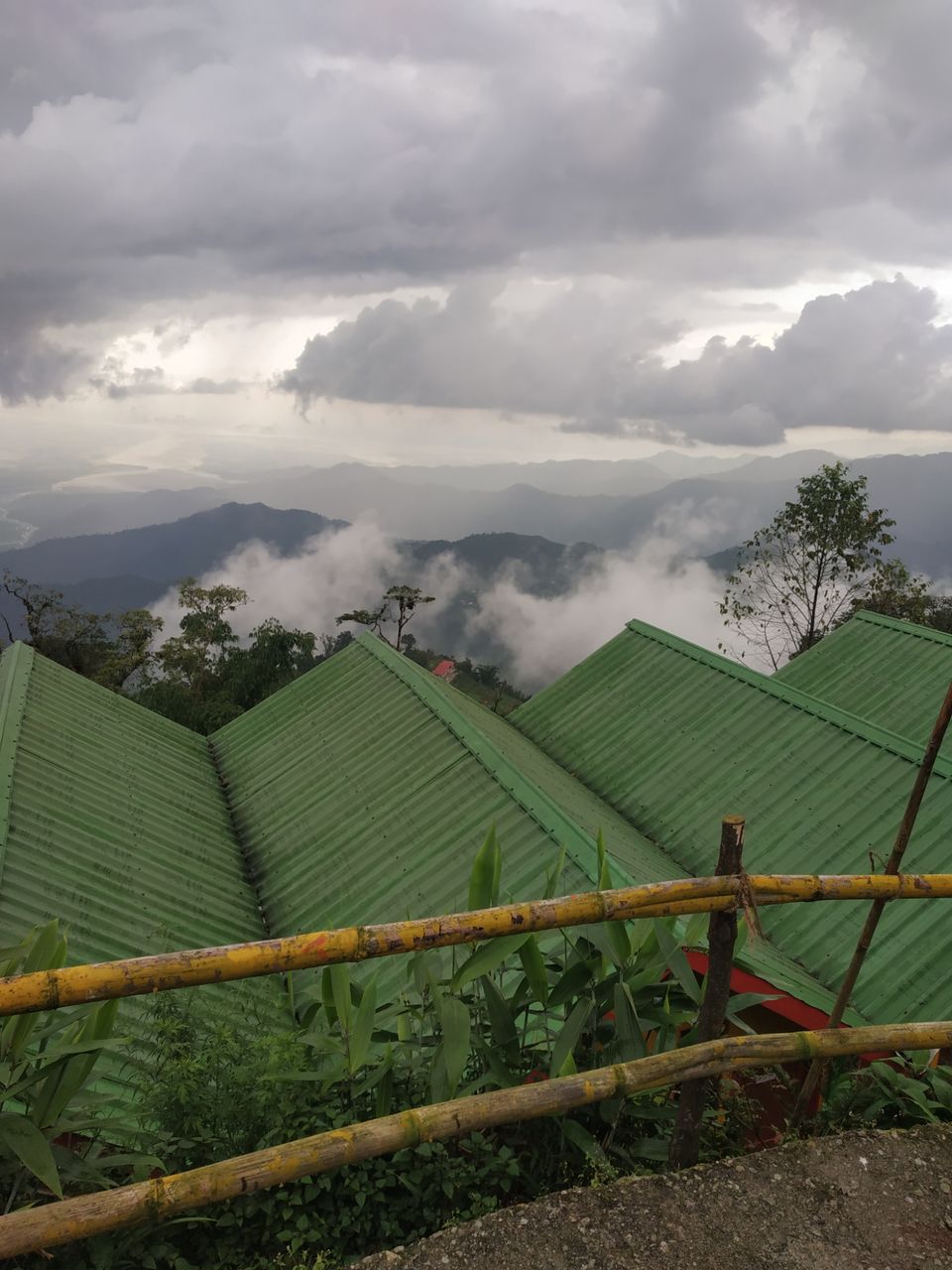 Do you believe in making wishes? Moreover, when it holds a magical touch, like, a Genie popping out of a bottle to chant abracadabra and gosh!... all your dreams are real now. Uumm.. if I am not wrong, then life would be a bliss!
Something similar happened with me as well. It was a sudden plan to visit to North Bengal this time. I got an offer to go and visit some unexplored places without any tension of making plans, surfing where to stay and thinking about the transport to travel by. Yeah, i am always ready when it comes to travel. Without giving a second thought, I just nodded with a grinning face and Thank-you-so-much attitude. So, the game was on for me.
This time my wandering soul took me to Jhandi. At an altitude of 6200ft Jhandi is an offbeat destination in Dooars region. It is an overall 2-3 hours journey to reach Jhandi with an approx. distance of 73 km from NJP/Bagdogra. This place is located 9km from Lava on the way to Gorubathan. Jhandi is the perfect destination for those who are in search of roads less travelled. The way leading towards Jhandi is blessed with pictorial view of lofty mountains, lush tea gardens and dense forest. Jhandi is a charming valley famous for its panaromic view of the Mahananda River valley, Chel River and Teesta Basin, on the other side mighty Mt. Kanchenjunga. Jhandi is the only place in West Bengal where one can see Mt. Kanchenjunga and Teesta basin standing on the same spot.
THINGS TO DO IN JHANDI :- with stunning and endless forest cover, and it's abundance of sub-Himalayan flora and fauna Jhandi is the perfect place to go on long, organized  or unorganized  hikes through the forest, hills and tea plantation.
NEARBY ATTRACTIONS OF JHANDI :- from Jhandi, one can easily travel to lush, tropical, endless forests of western Dooars region like Gorumara and Chapramari. The Lava Buddhist Monastry is just 9km away and is perfect for those tourists who love peaceful and quite places. The famous Changey falls, the sight of the water spill down into white foam can be an awesome sight to behold.
HOW TO REACH :- reaching  Jhandi is quite easy. It is around 73 km from New Jalpaiguri Railway station (NJP) and 75 km from Malbazar (New Mal station). Nearest airport is Bagdogra, direct car available from airport to Jhandi. There are no shared cars available directly for Jhandi. Homestays have car facilities for pick-up and dropping (in case, must talk directly with the homestays at the time of booking). Shared cars are available upto Lava and kalimpong. Jhandi is well connected by roads with Lava, Loleygaon and Kalimpong, from where you can take a reserved taxi to reach Jhandi. One may travel from siliguri, and take the winding road through Mahananda forest, and travel up to Sevok, or through Gajoldoba towards Gorubathan.
WHERE TO STAY :- there are very few homestays in Jhandi. I booked Jhandi Eco Hut and stayed there.
1. Jhandi Eco Hut is a very enchanting accomodation option for every budgets, surrounded by forever lush green tea gardens, colourful wild flowers. They have 14 number of cottages. There is a viewpoint inside Eco Hut; one can get great views of Sikkim mountains, Darjeeling mountains, mighty Mt. Kanchenjunga from the view point. Tariff starts from Rs.1500 to Rs.2500 depending on the cottage type and number of occupancy.
2. Retreat Eco Resort : this resort in Jhandi with the heavenly scenic beauty and peaceful nature. This resort is located just few steps below of Eco Hut. This is a big cottage for large group, 3 rooms with a dinning space. Tariff starts from Rs. 3000 per day for the entire cottage and maximum accomodation 6 persons.
WHEN TO VISIT :- The best time to visit Jhandi is during month of September- November. The winter are too cold and the rainy season can be a bit unexpected in terms of weather. But if you like monsoon, and want to experience rain in mountains and want to add some adventure in your life, then you may plan a trip and visit to this place.
P.S. - road conditions are not always good during monsoon.
So, get ready, make plans, organize your backpacks and chase your dreams. Till then, enjoy, stay blessed, be healthy and keep smiling.