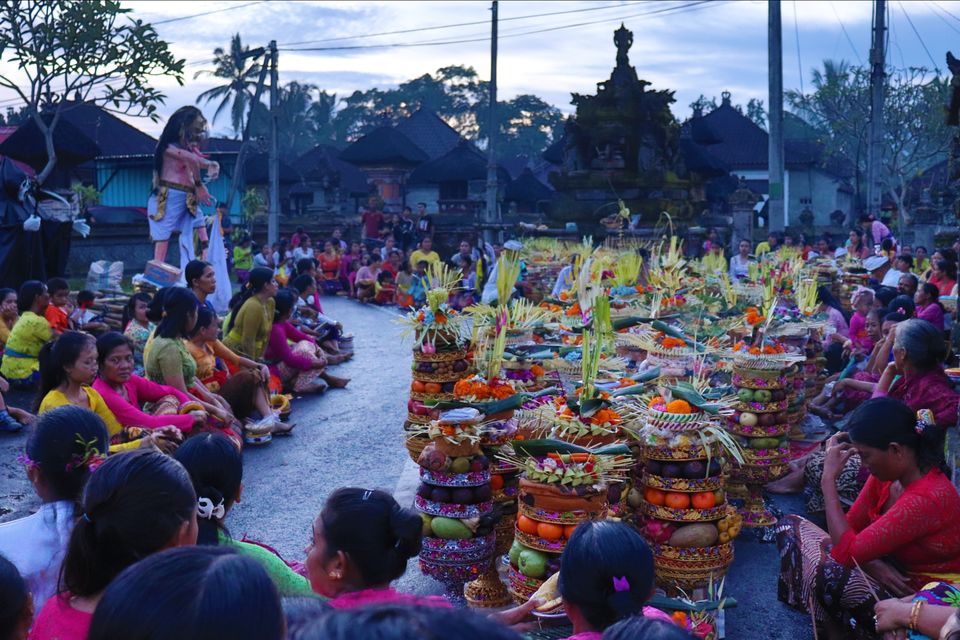 When you think of Ubud, you think of untouched beauty, rawness and serenity.
I arrived in Ubud a day before the Balinese New year celebrations were scheduled to begin. The New year in Bali is known as "Nyepi" and it is a celebration unique to Bali, like no where else on this planet. It is considered to be the quietest day of the year, also known as the Day of Silence! The Nyepi celebrations literally bring the country to a standstill - all roads are void of traffic, people observe a day of complete silence away from all forms of electronic media, some people do not even light a fire to cook food.
I was fascinated when I read up about this kind of a New year celebration and wanted to experience it in person.
The Nyepi - Day of Silence in Bali was slated to begin on March 17, 2018 and would go on until the morning of March 18, 2018 up to 6:00 am.
As there is no way of commuting within the country on this day, I had to arrive a day prior into Ubud. The drive from Denpasar to Ubud was a charm in itself. All through the road, there were monster effigies prepared by the locals - hundreds of them.  These monster effigies are prepared by youth groups, intricately designed to give it a devilish form. These are known as "Ogoh Ogoh" and this tradition has been an inseparable element of the Nyepi celebrations in Bali for years.
Just before the silence, the entire country performs rituals with colourful processions. Pilgrims and locals gather from various small villages and walk towards the temples where the purification ceremony takes place. This creates a perfect cultural spectacle to be captured on the camera. Then, on this New Year's eve, all Balinese household members involve in chasing away the devilish spirits by blazing the Ogoh Ogoh on fire, with loud music being played through vessels and bamboo in the background.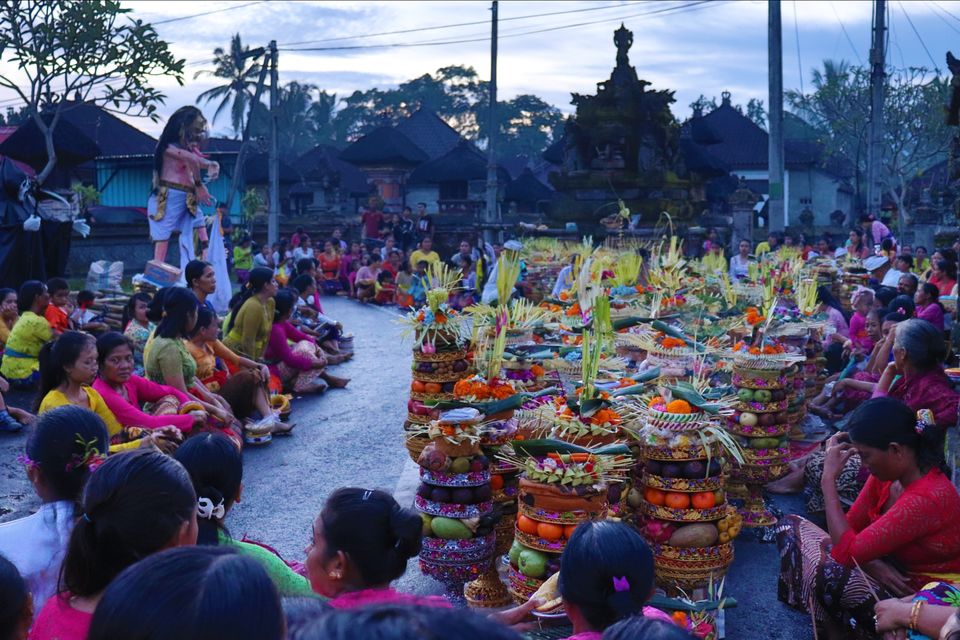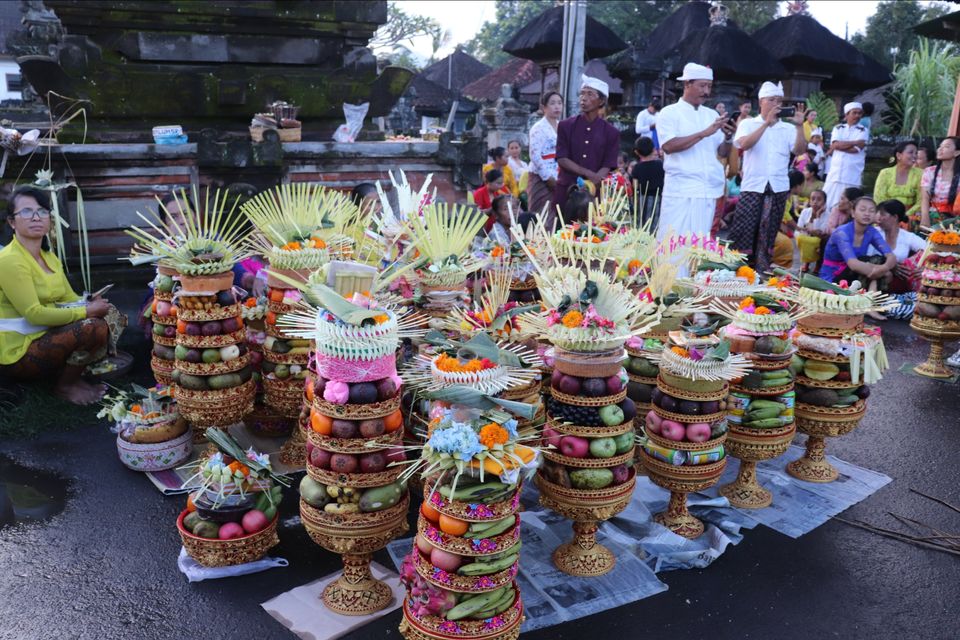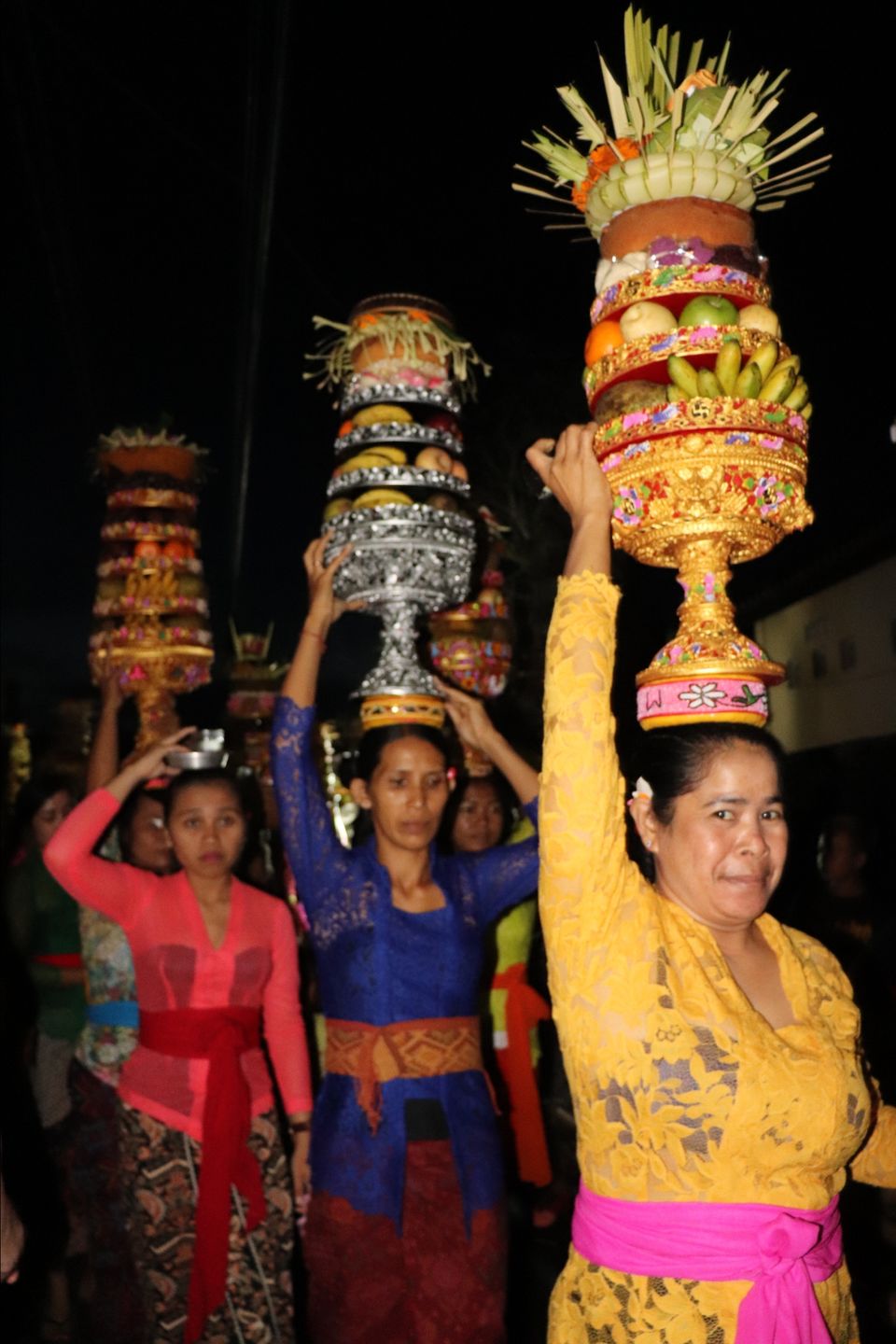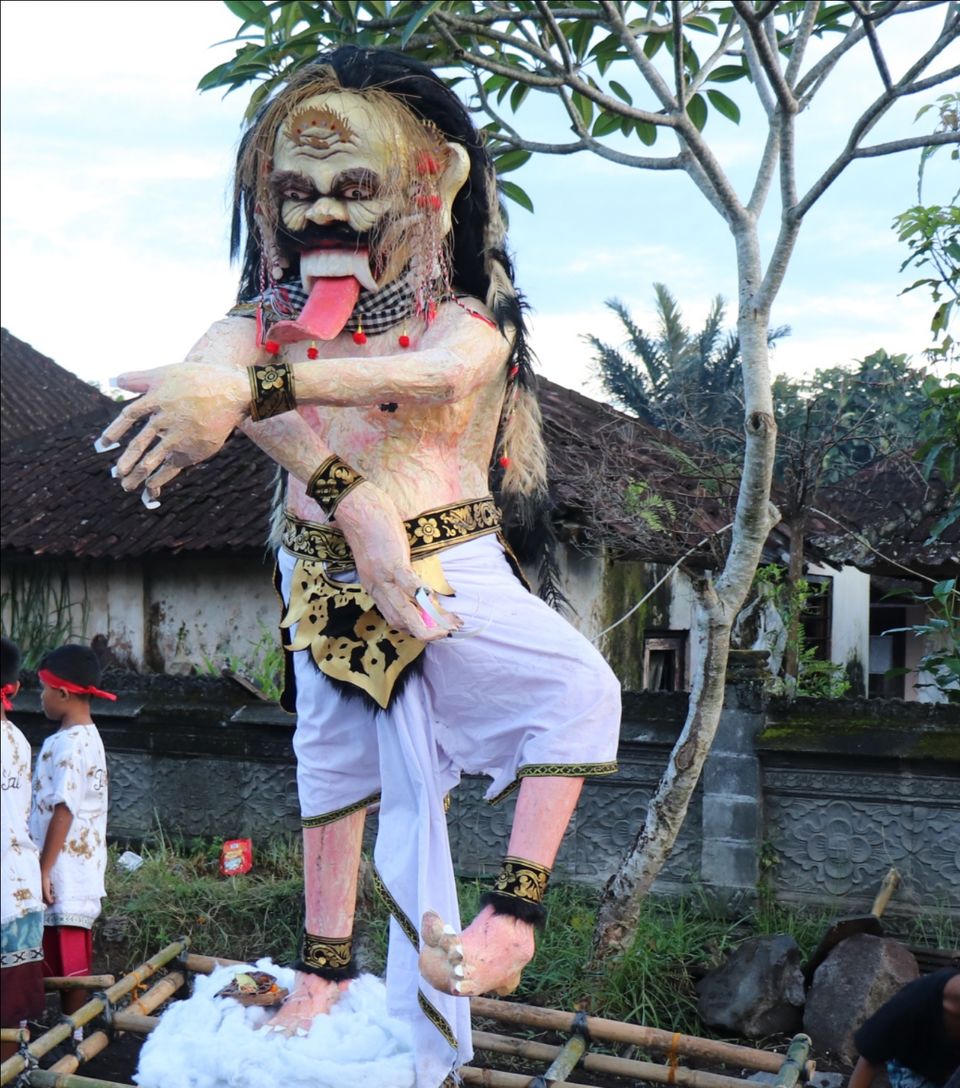 On Nyepi Day, the entire island is calm and silent. Balinese Hindus believe in a ritual where there are four prohibitions namely - no travel, no entertainment, no fire and no activity. At night, no lights are turned on and it's like completely going into the reboot mode with Mother Nature.
As a guest in hotels, you're expected to be confined within the hotel premises. However, all the hotel amenities can be enjoyed as usual.
A lot of travellers prefer giving these dates a miss while planning a trip to Bali because of travel restrictions. However, in my opinion, Nyepi celebrations must be experienced once in your lifetime to feel and breathe the authenticity of traditions that this unique celebration of Bali has to offer!