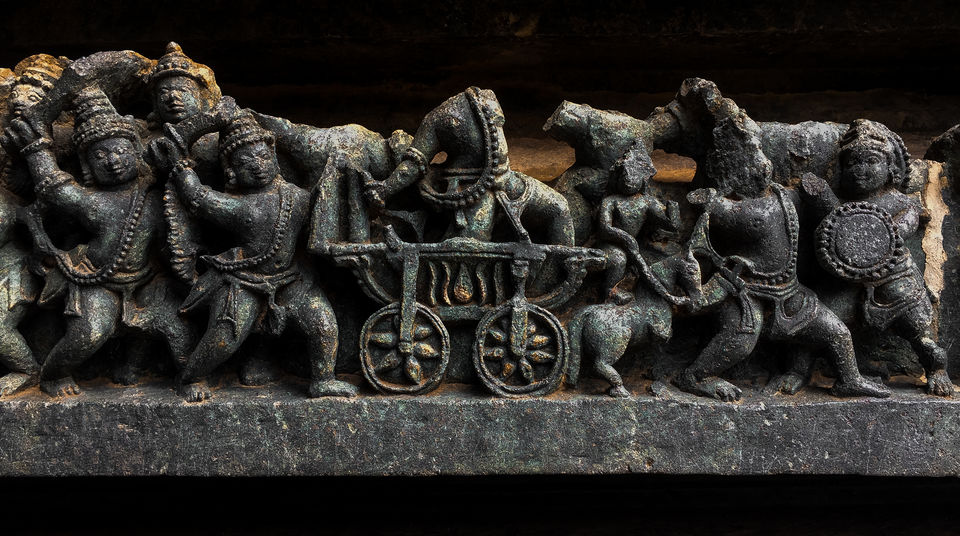 How quickly do you plan your trip ???
I did mine in less than 12 hrs time, It was completely unplanned yet one of the best trips.
Well initially this trip was planned to Chikmagalur but we visited Halebeedu 1st and then headed to Chikmagalur.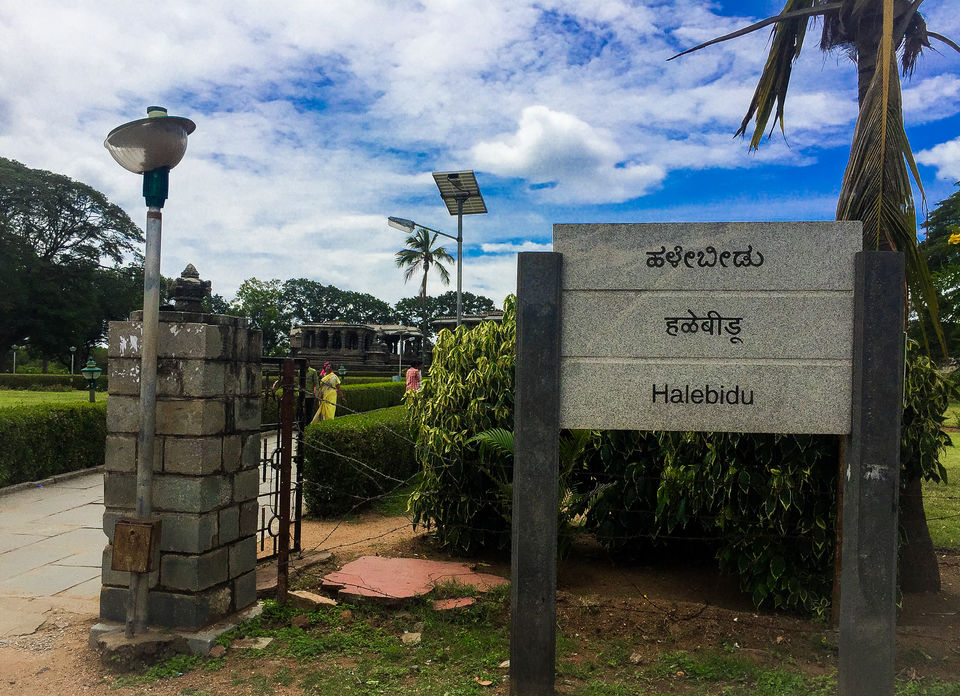 On 18th evening I called my friend Alphius who was in Bangalore and asked him to join me for this trip and next morning on 19th Sept 06:00 AM we took the local KSRTC bus from Bangalore and headed to Chikmagalur.
On the way Alphius suggested to visit Halebeedu which was on the way to Chikmagalur

After 3 hrs bus journey we reached Hasan city and from there we took a local bus to Halebeedu, in 50 minutes time we reached the historical land Halebeedu.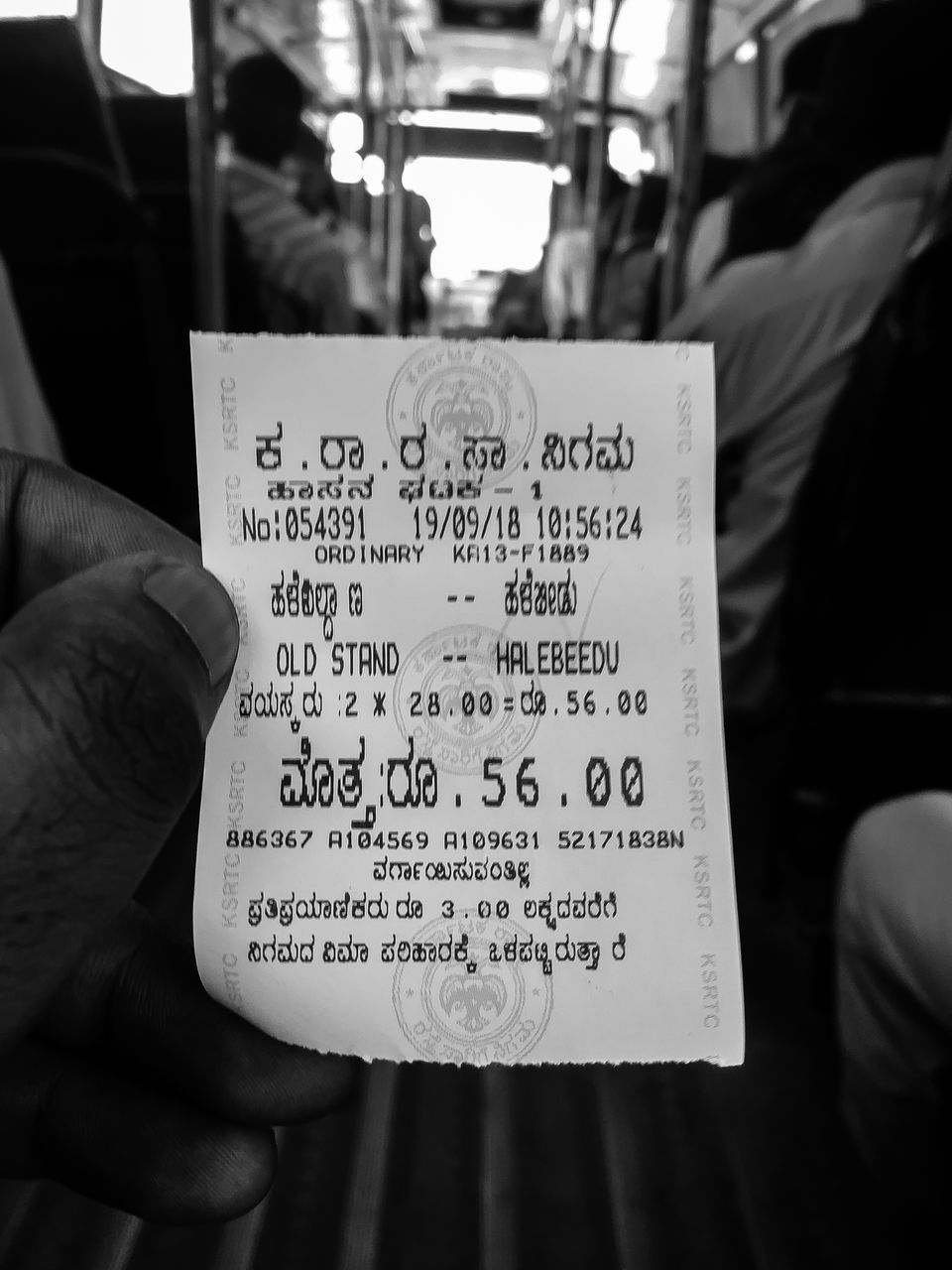 Here the bus stop is right opposite to the Hoysaleswara Temple.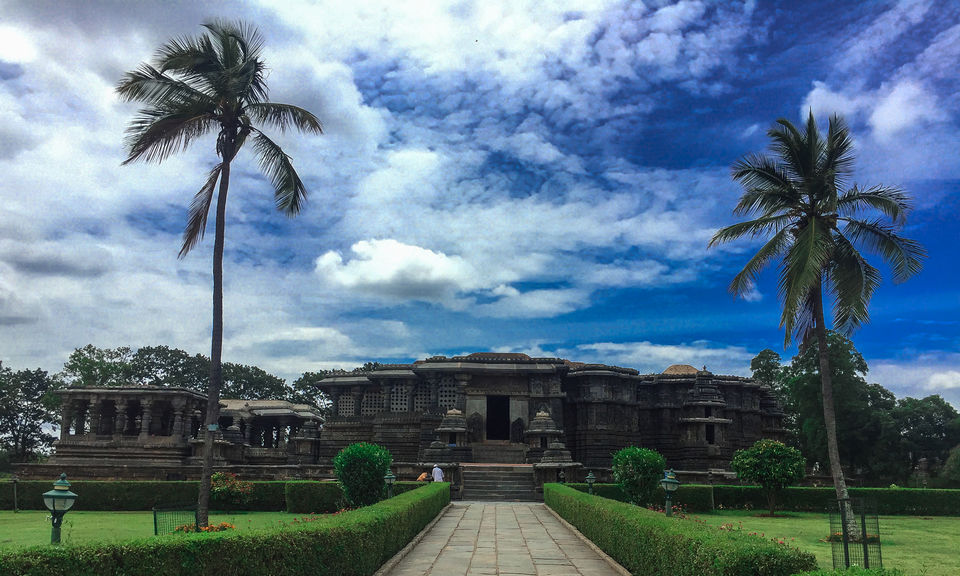 Hoysaleswara temple built by the Hoysala Dynasty for lord Shiva is a perfect reflection of Hoysala architecture, with marvelous marble works dating back to 12th century. And the perfect park before the temple. This proposed UNESCO world heritage site has lots of stories on its walls, in its Stone carvings.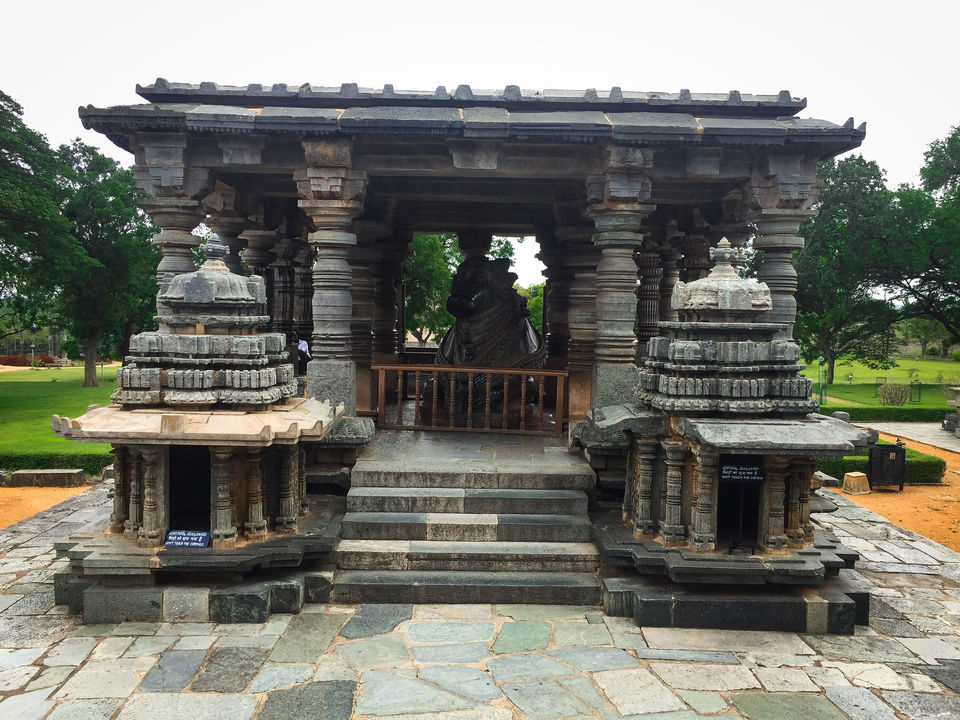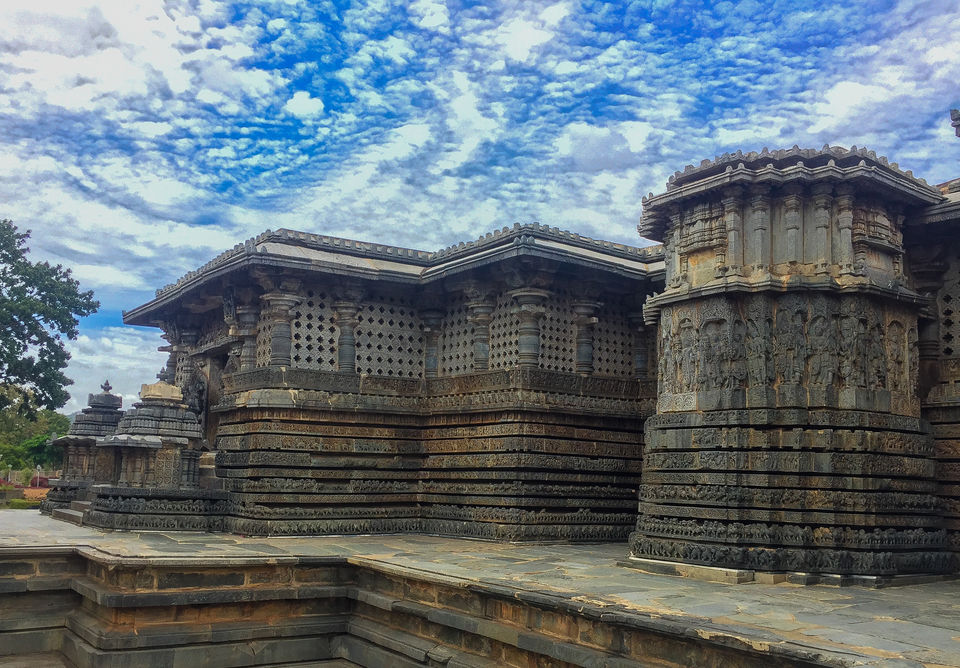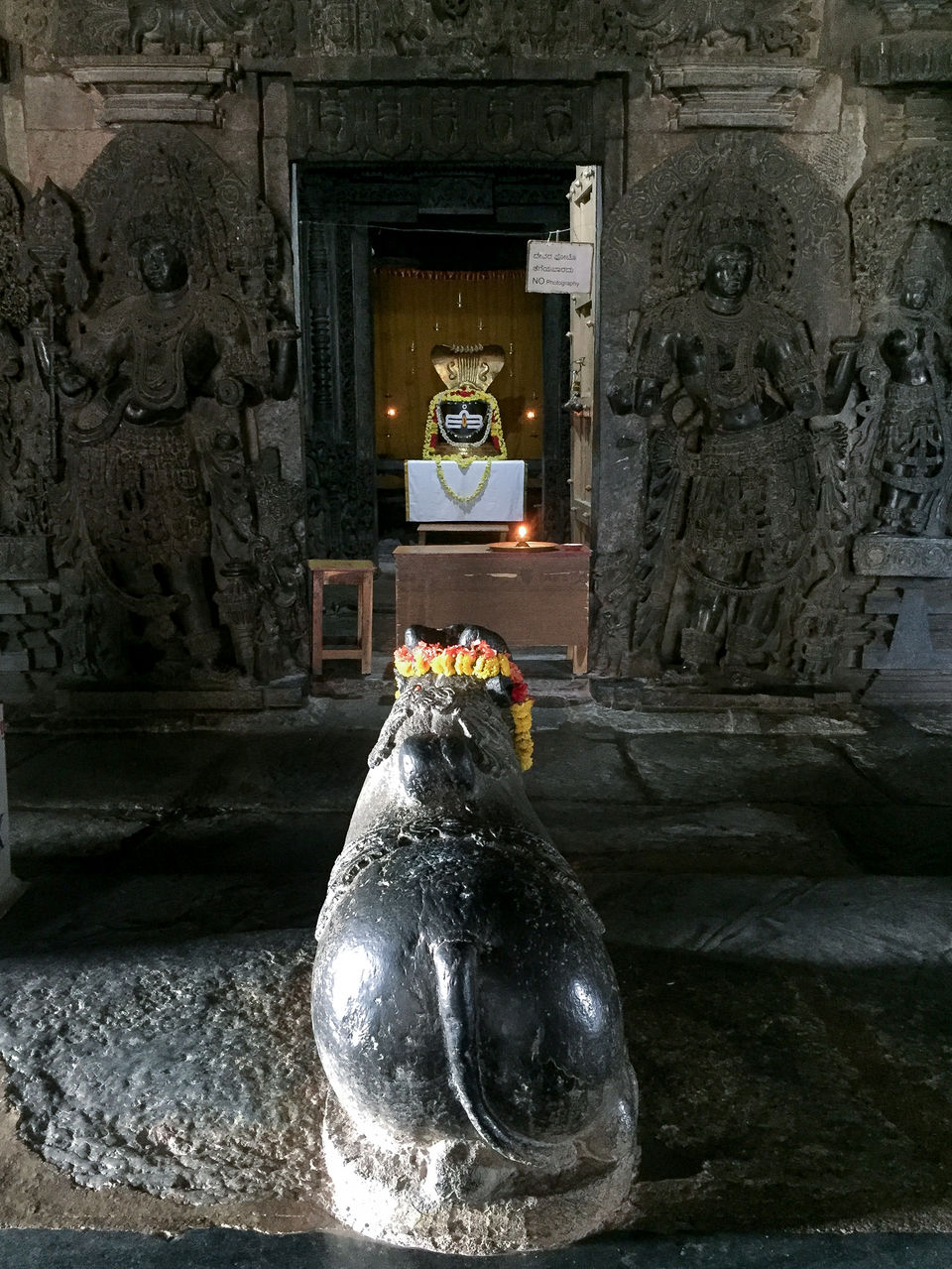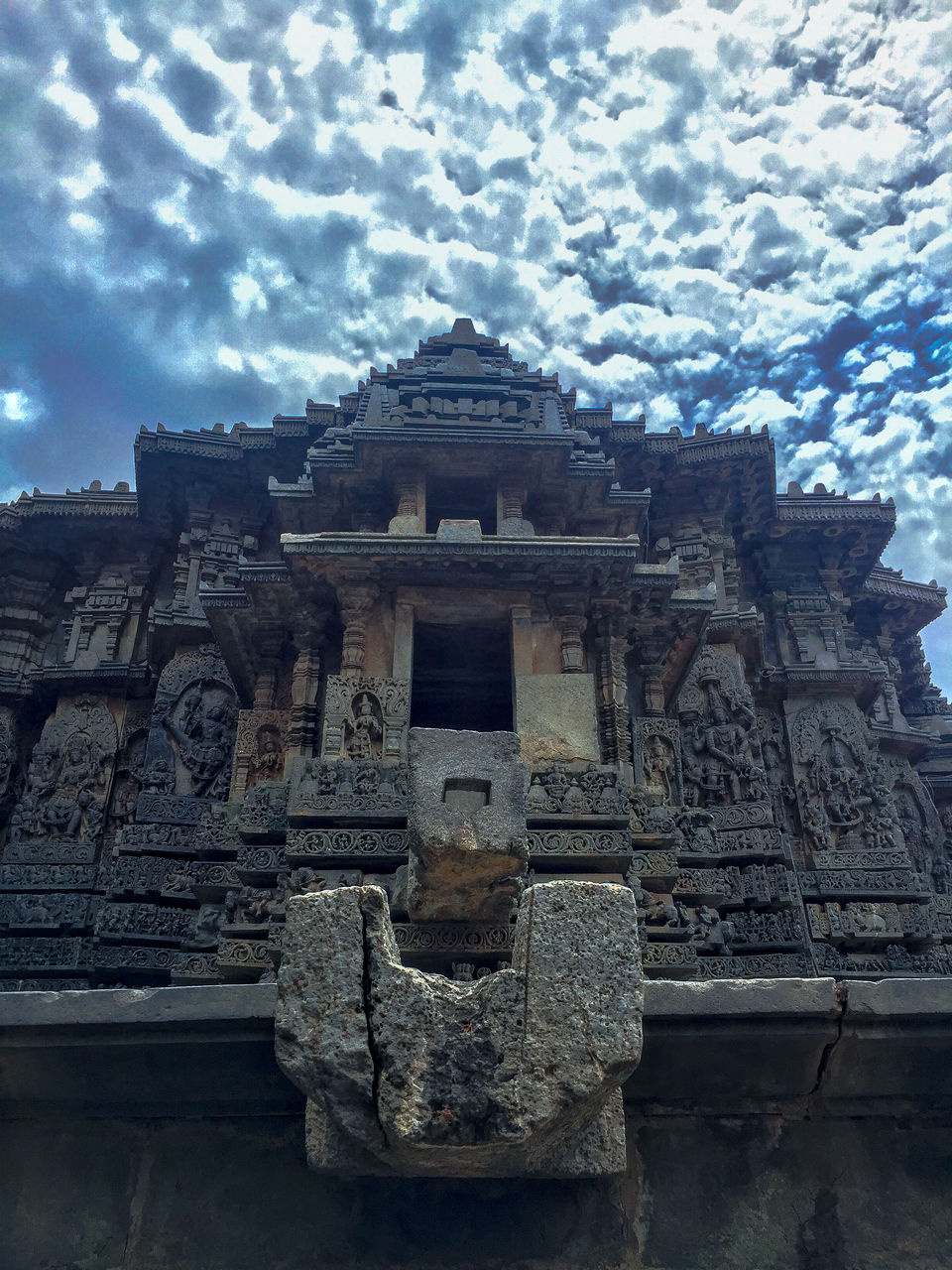 Some dynasties tried to showcase their art and culture through this temple and some came and tried to destroy this majestic temple to show their muscle to conquer the land and partially destroyed it.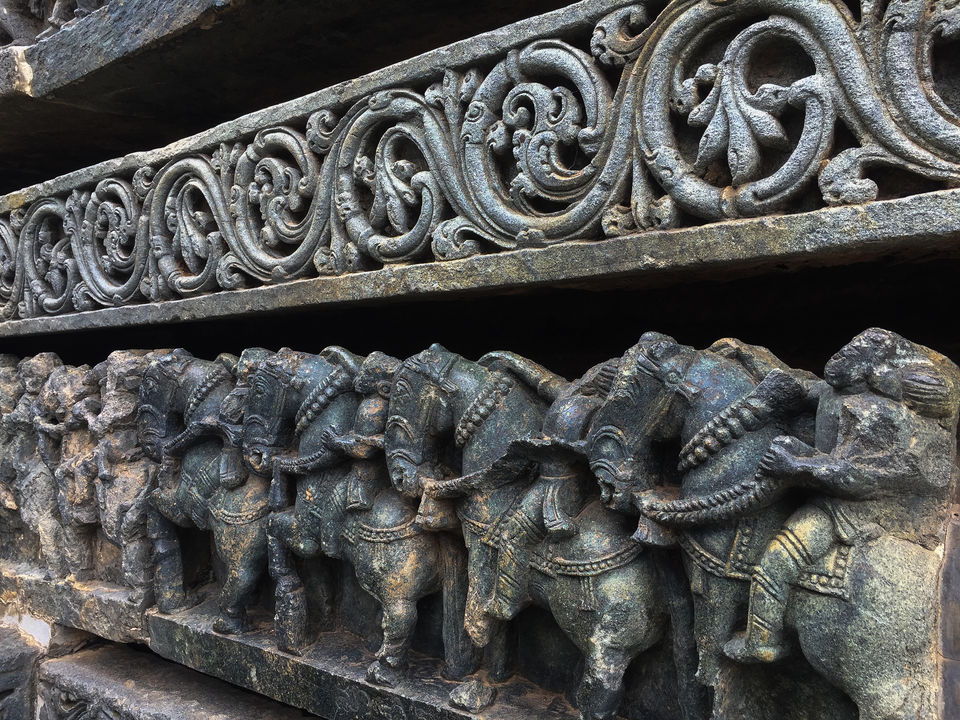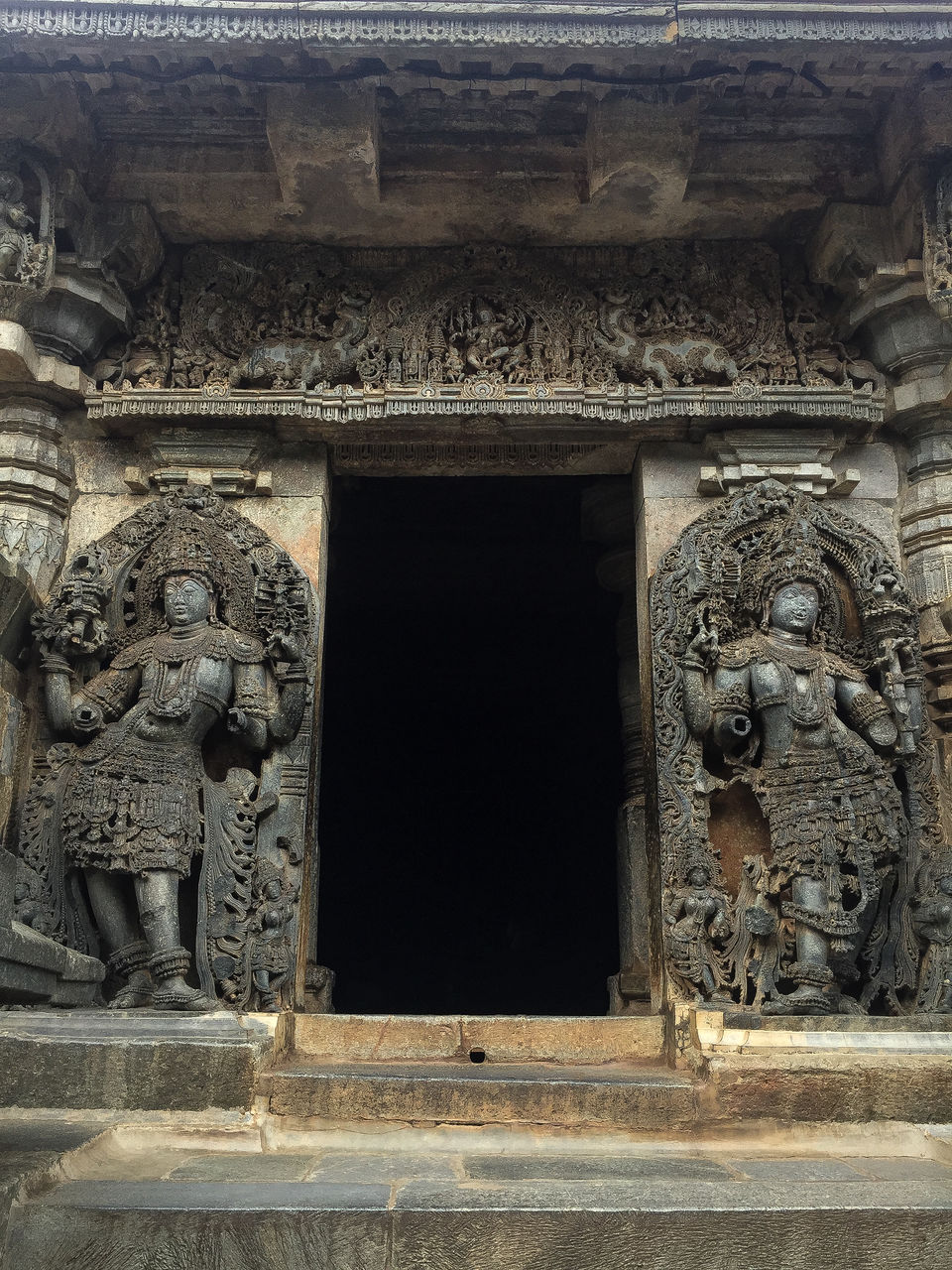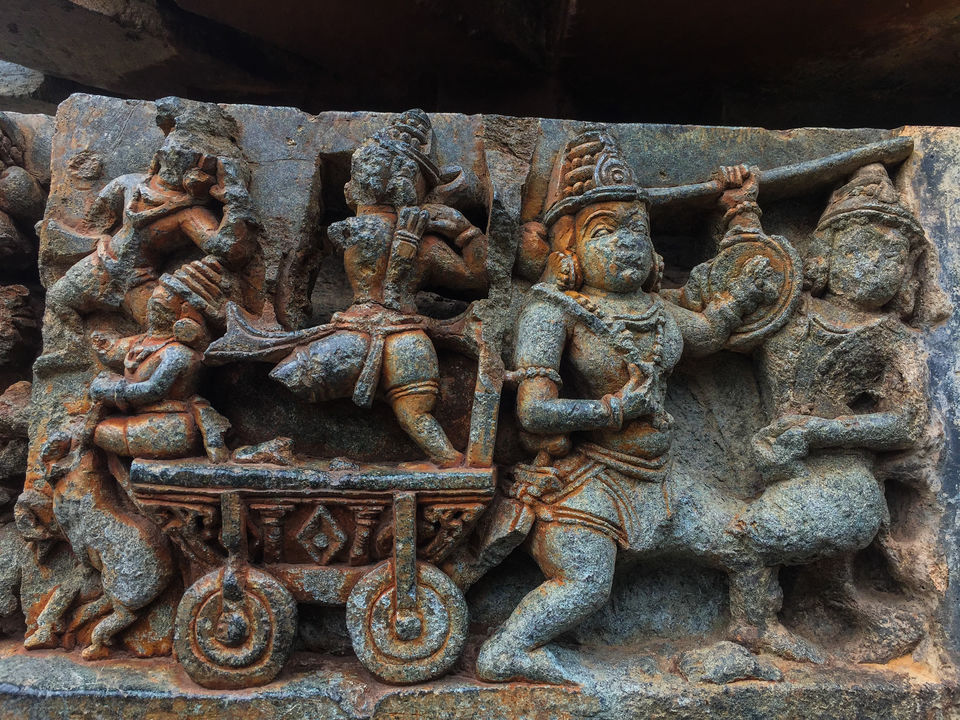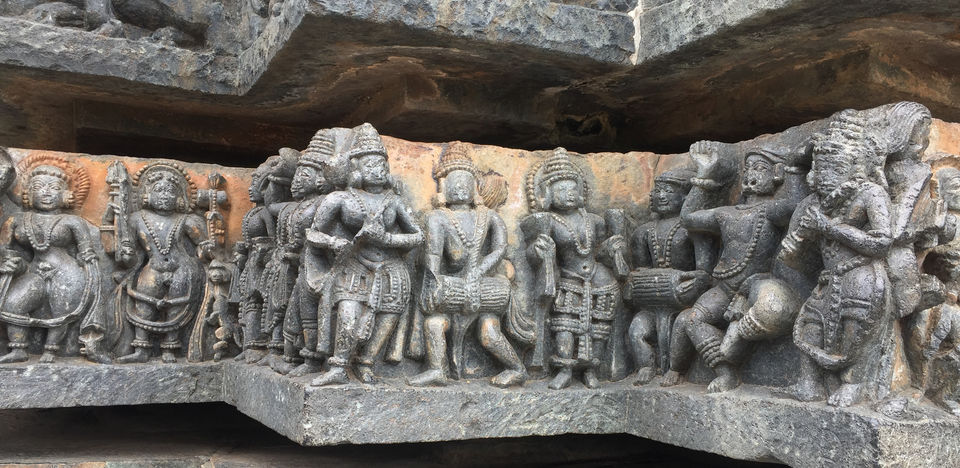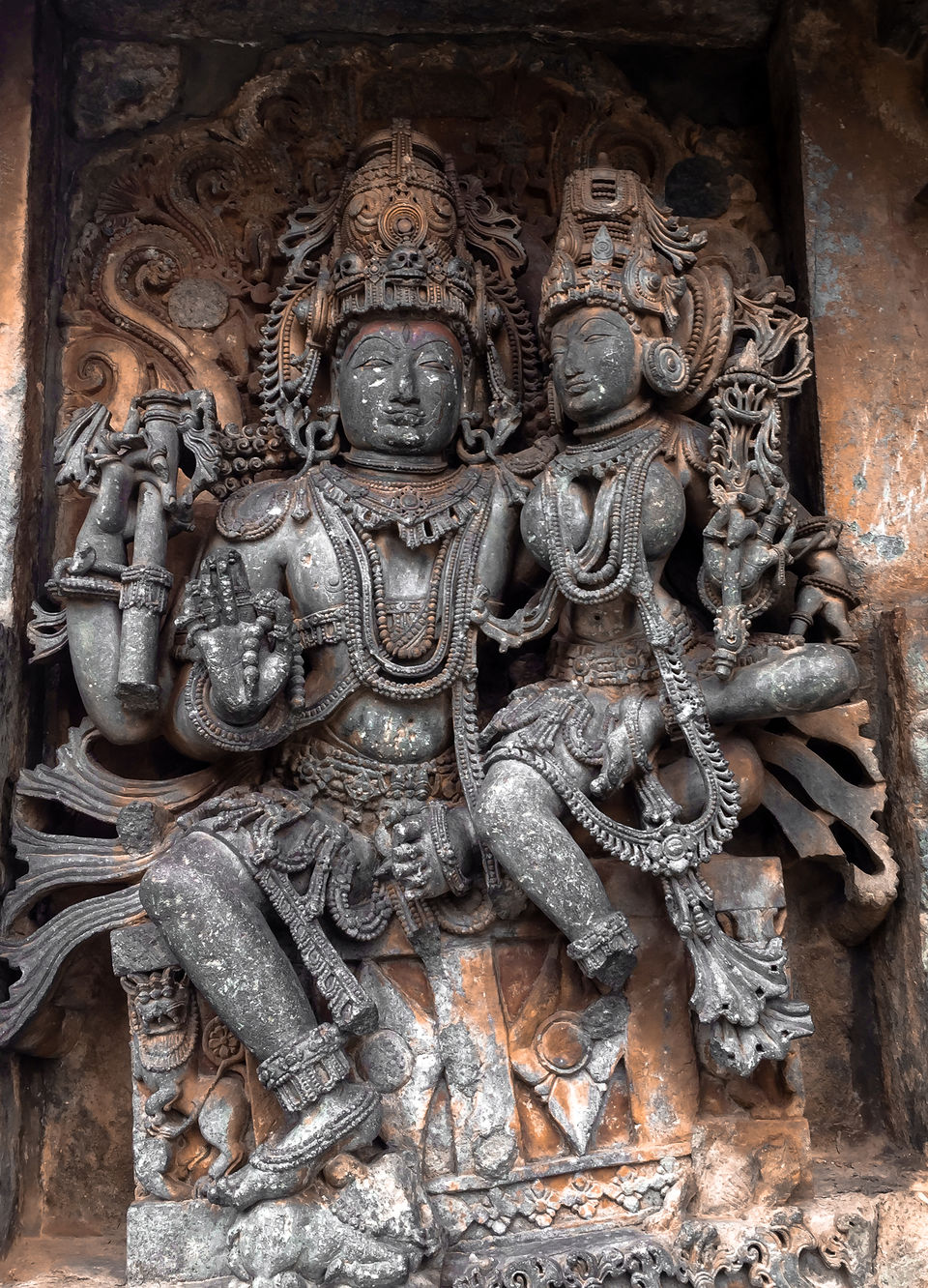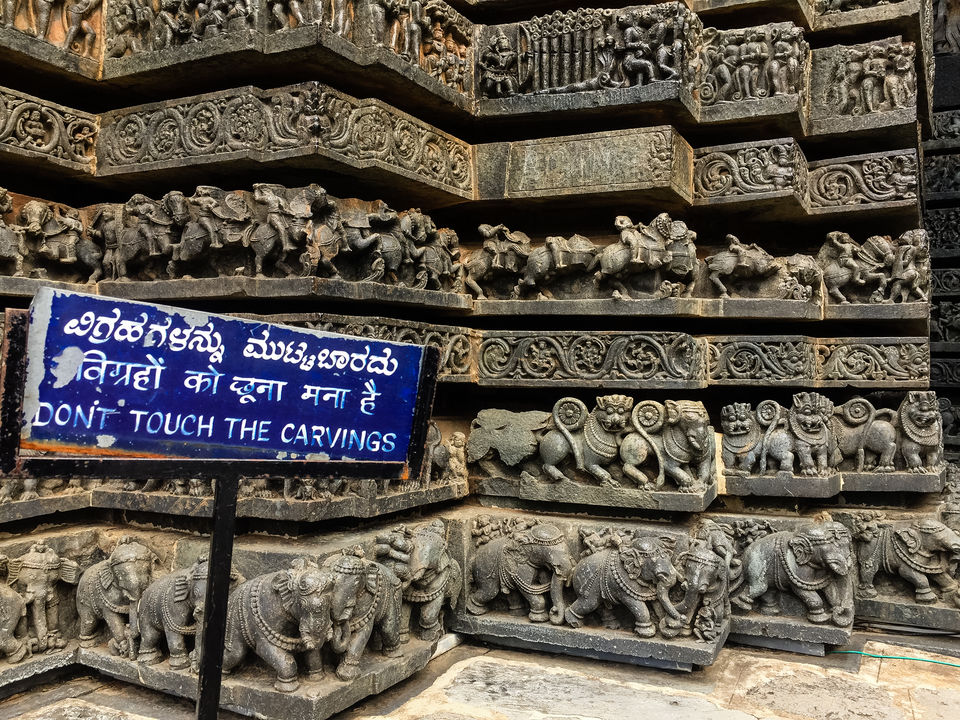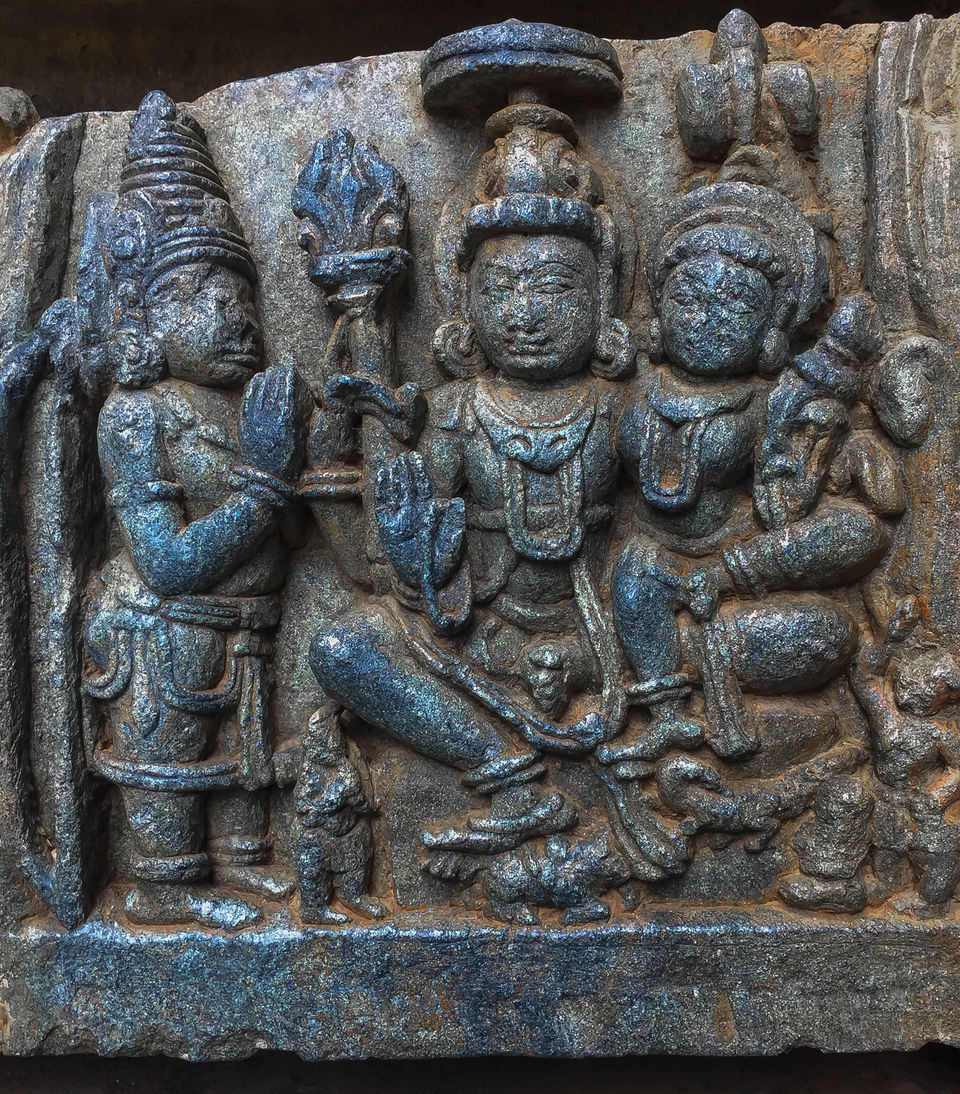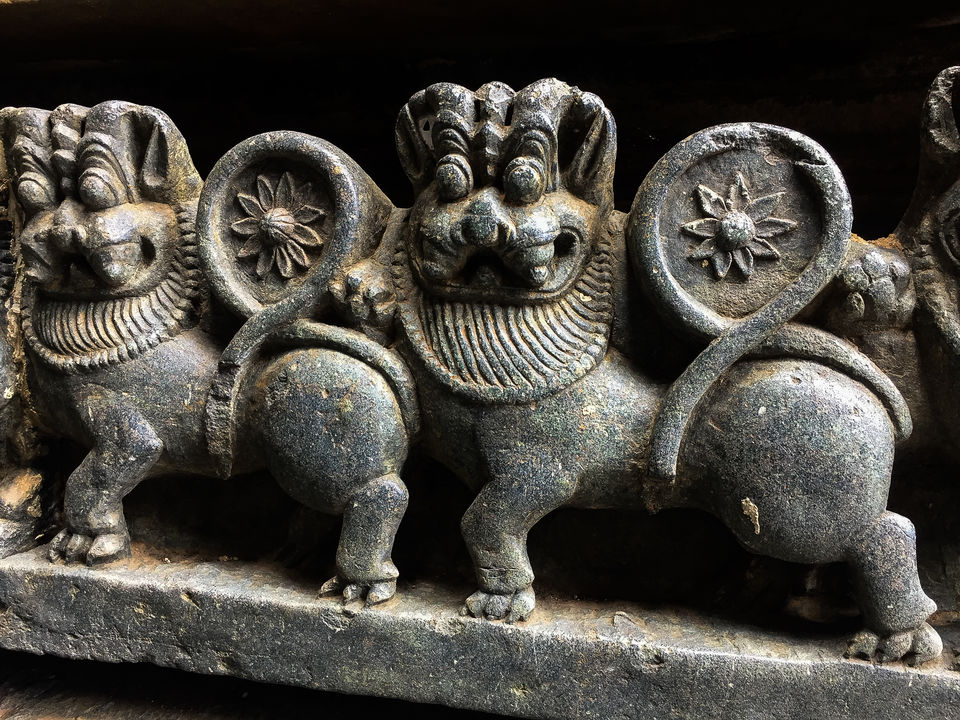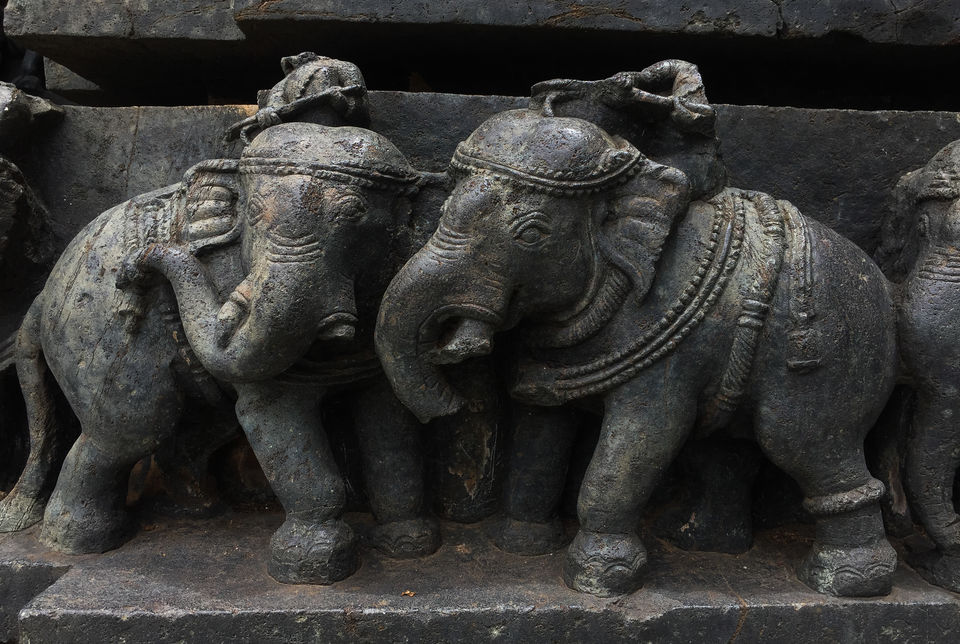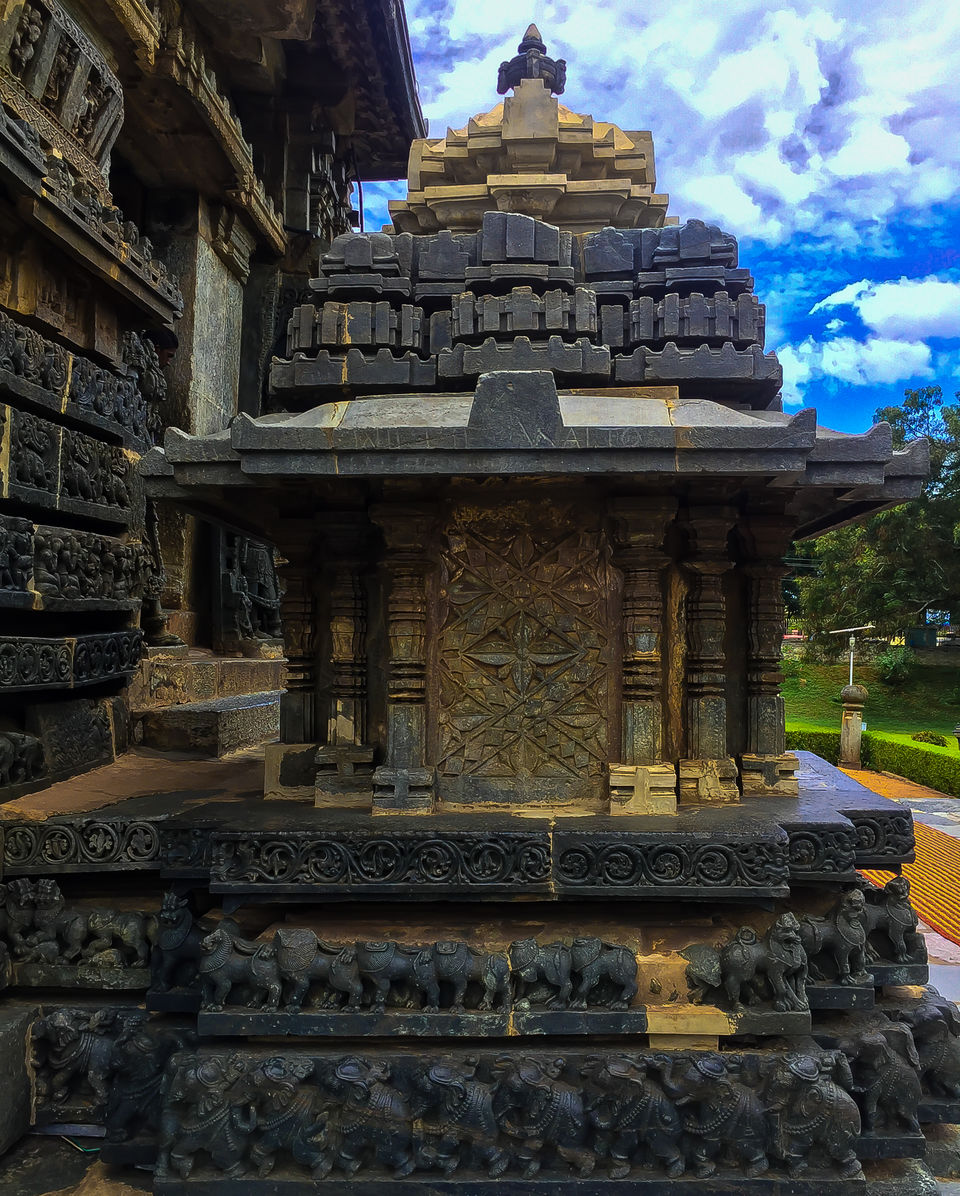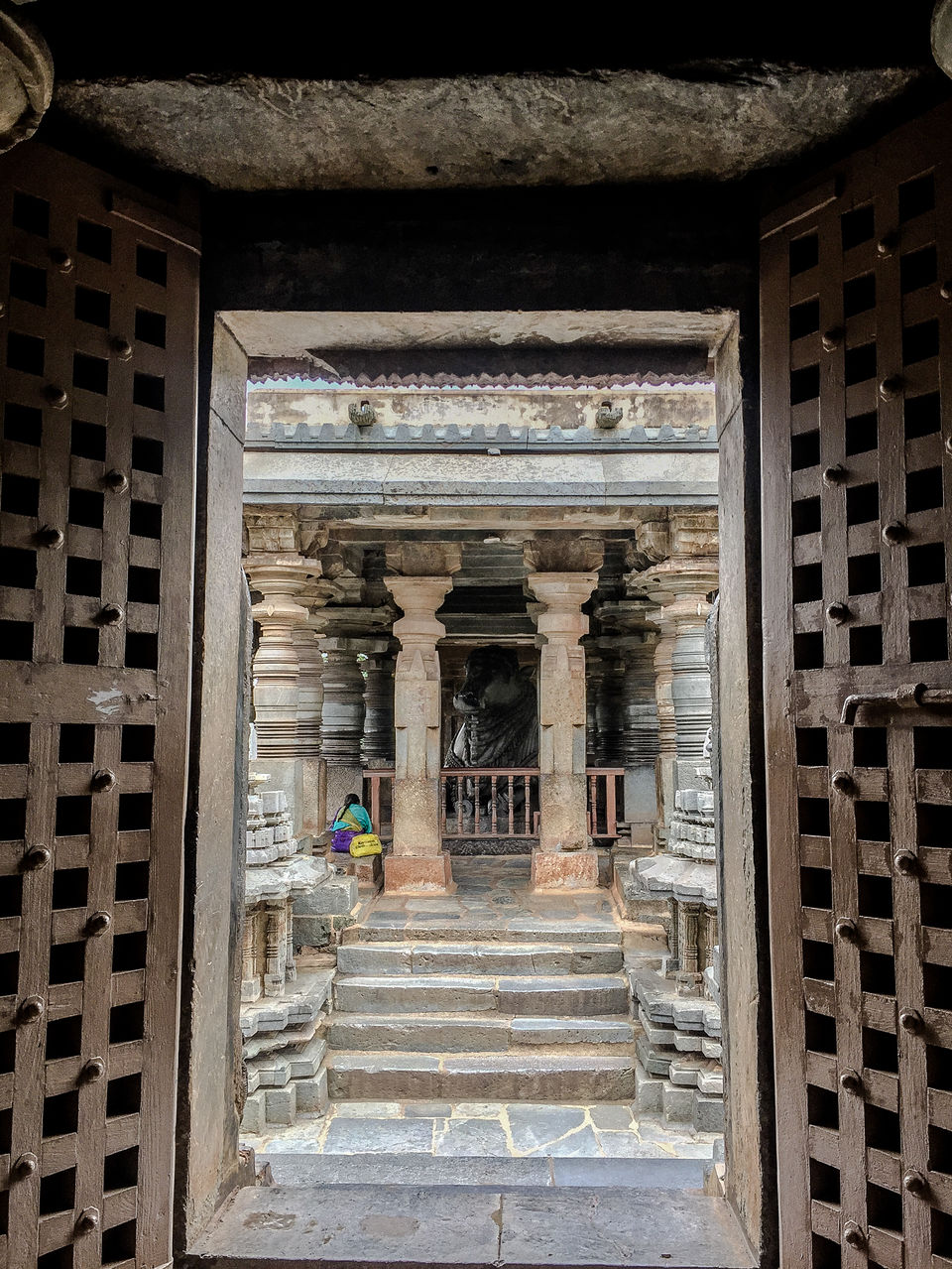 It also has a Museum maintained by the Archeological Survey of India inside its premises.
Not to forget that inside the temple one can sit peacefully in its partially dark and completely calm interiors, the roof of the temple having some amazing stone carving amidst those huge pillars.
After spending around 2 hours we headed back to Chikmagalur which is around 30 kms/50 minutes bus journey from Halebeedu temple.
Next Blog is on How we continued to Chikmagalur. you could catch me on
Facebook :- PK Bishoyi
Instagram :- https://www.instagram.com/pkbishoyi/