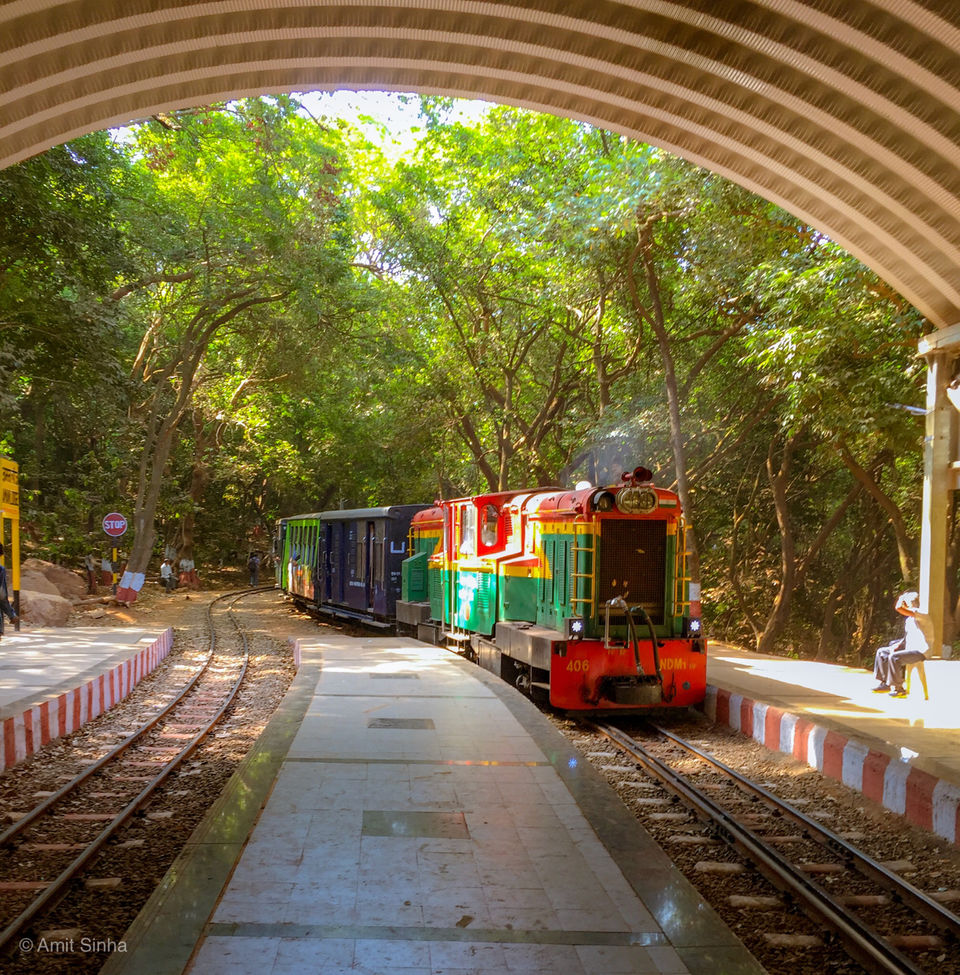 Matheran, the smallest hill station of India. Beautifully nestled around hilly plateau of Raigad disttict of Maharashtra. Situated at a mere 95 km from Mumbai, its a beautiful drive from here. Best part of Matheran is that you can only explore it by foot or by horse ride or a hand pulled rickshaw. Vehicles are not allowed here... So no Pollution.. No honking.. Complete Peace!! :) There is a heritage toy train service which take you up in the main market from down station. Its a lovely experience and must if you be there.
We reached Matheran base at 12. It took 2.30hr from Mumbai to reach there. There are 2 routes from Mumbai - via Nerul and via Karjat. We took Nerul route - road quality was ok but there were too many breakers which reduced the avg speed hence slightly longer duration. The base is known as Dasturi Car parking. Parking charge is 80/-. Here is my son dazzling in his new glares :)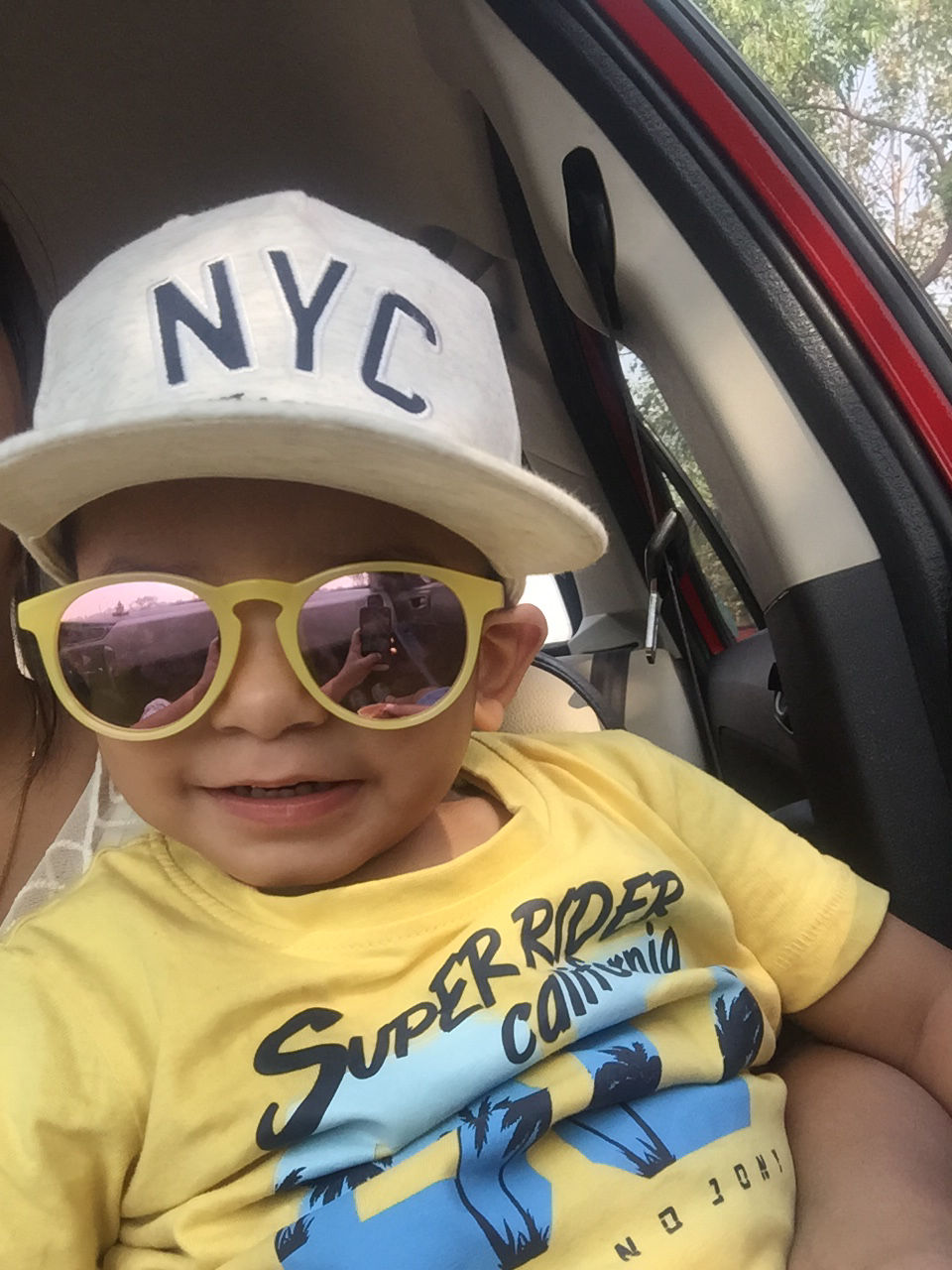 I had booked MTDC Matheran for day 1. It is just next to Dasturi car parking/Matheran entrance gate. Entrance changes for hill station is 35/- per person. Here are few pics of MTDC. I had booked Family deluxe cottage Valley view. This is far from reception so be ready for a good walk if you choose this -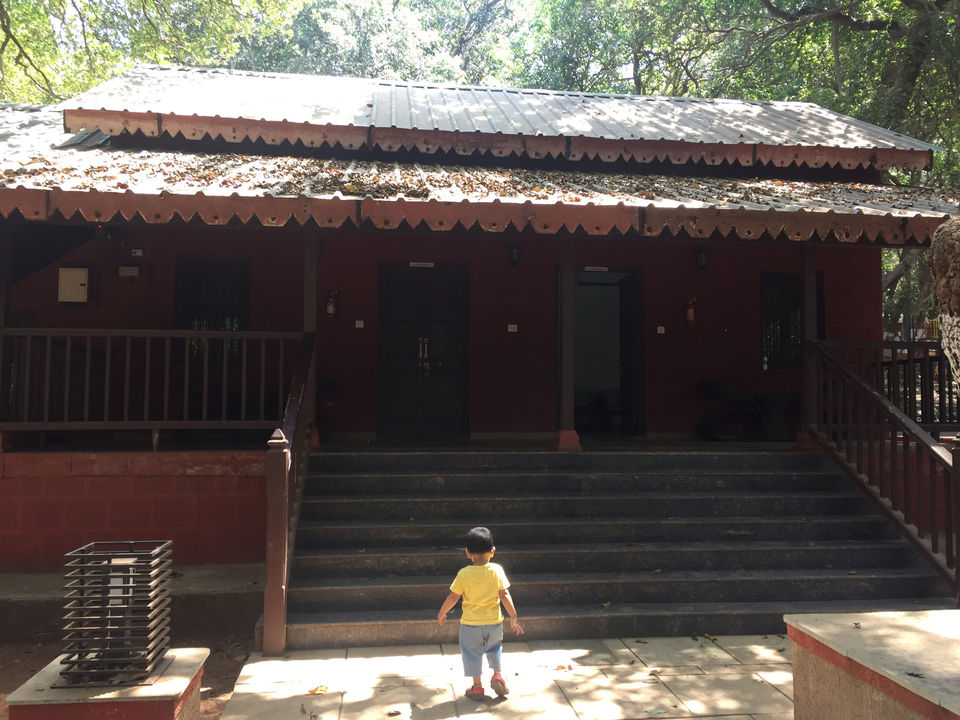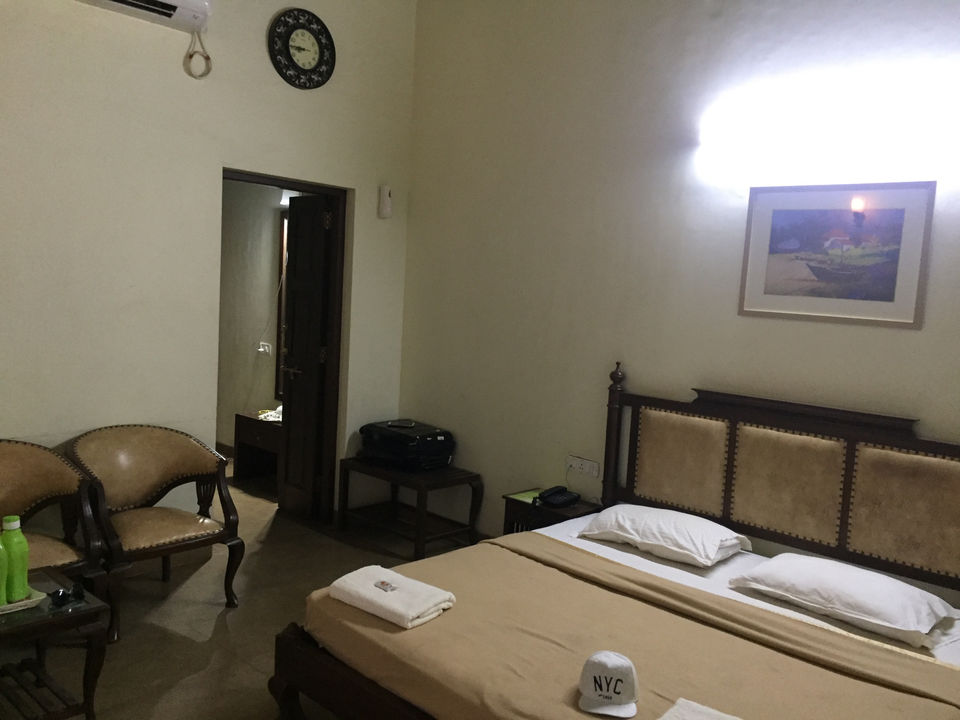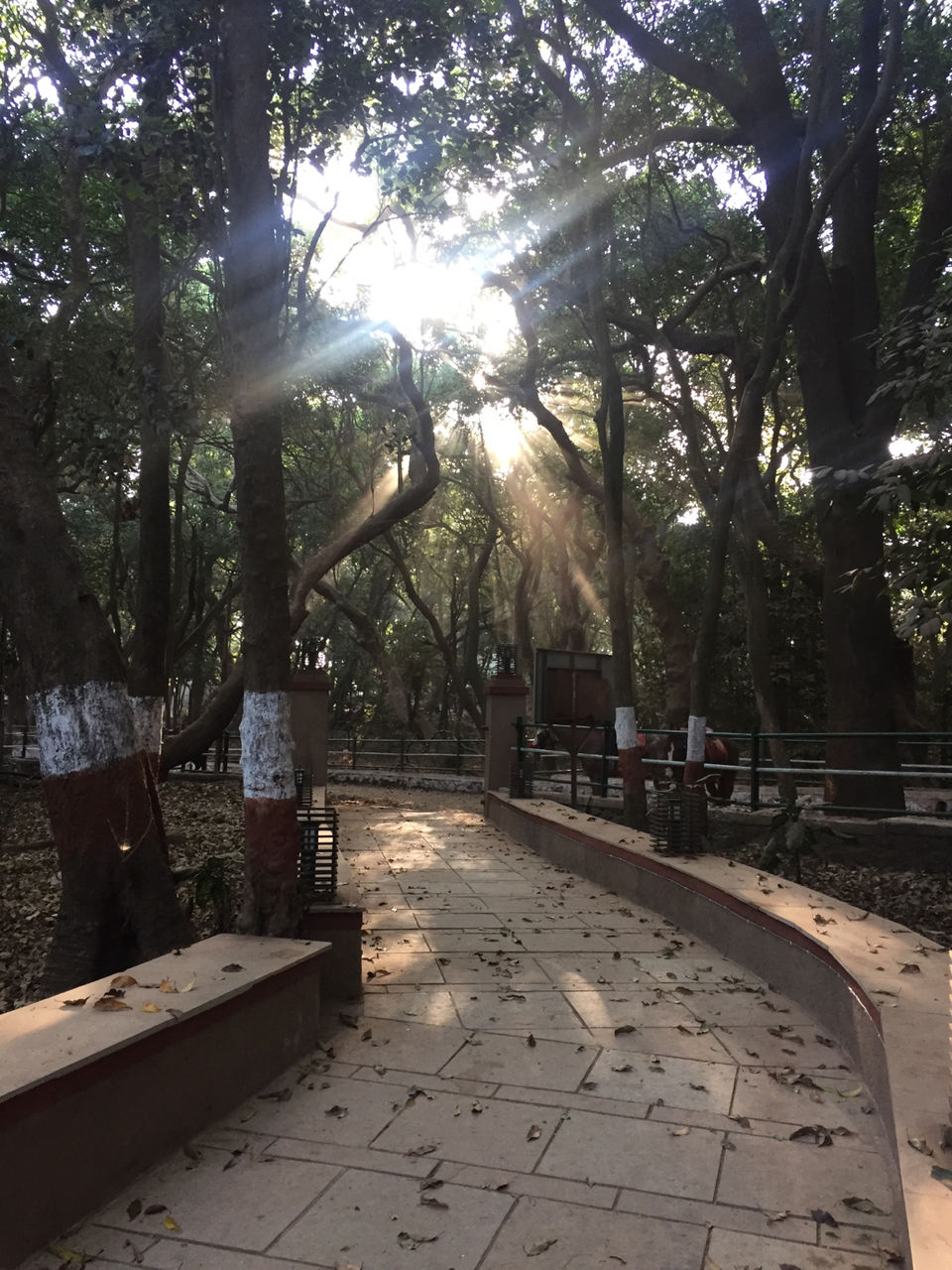 We got ready in 2 hours and decided to go up by toy train. Other modes are horse ride or handpulled rickshaw. Train timings are below -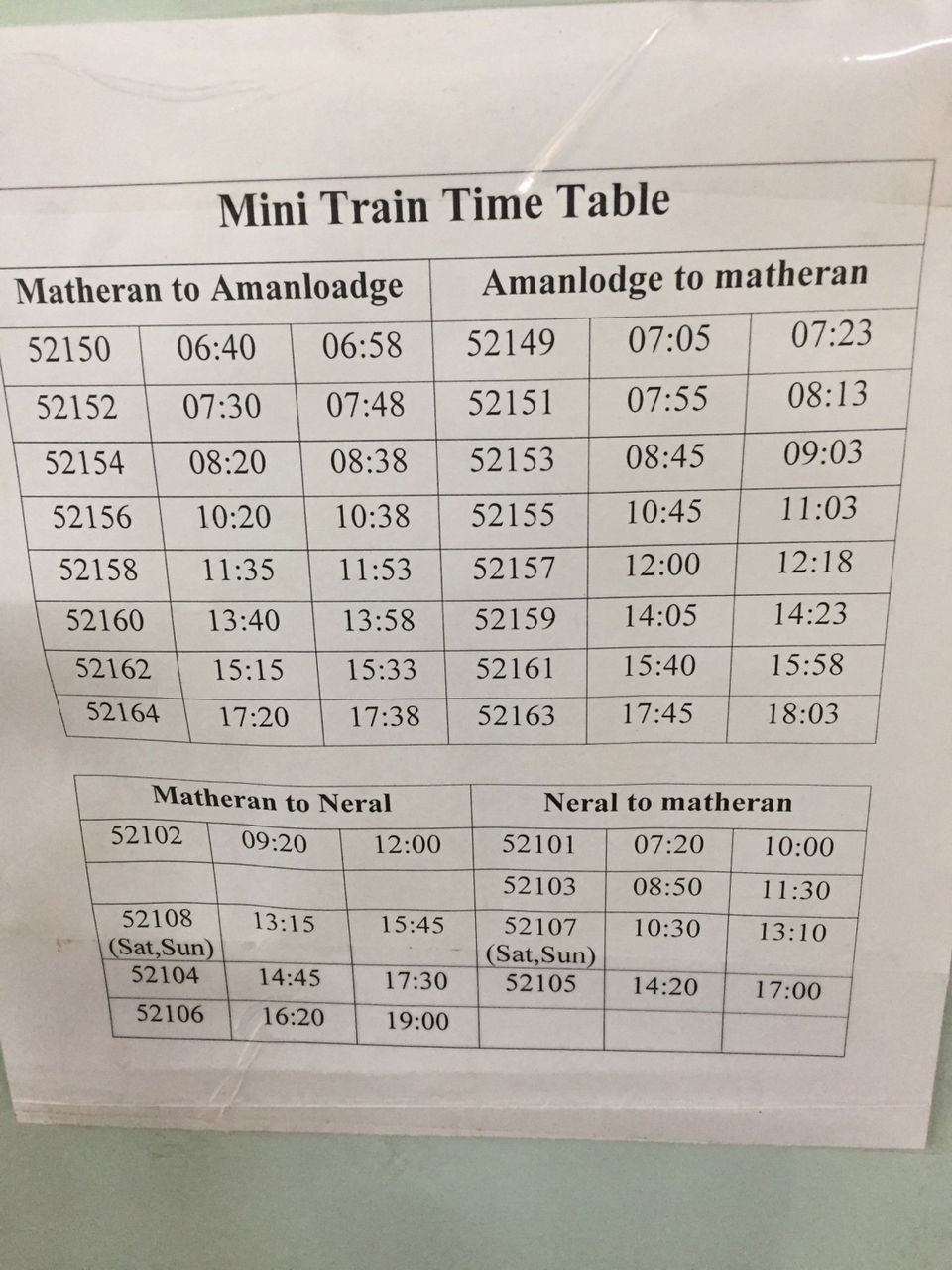 We took 2.05pm from aman lodge.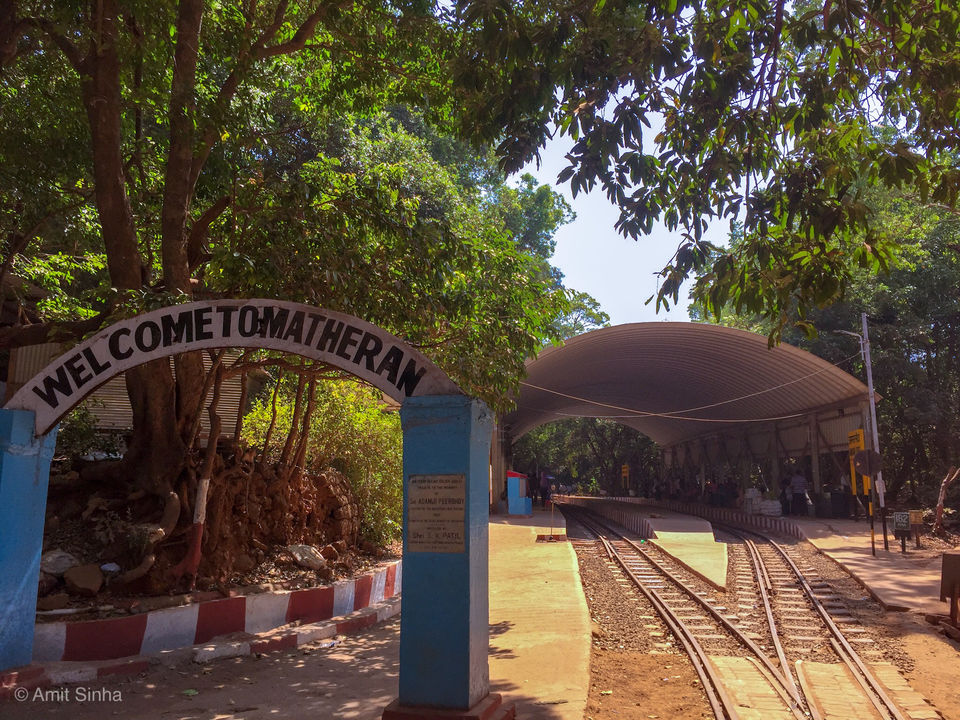 It took 20 mins to reach to Matheran market. There are monkeys all around so please dont keep any eatable in your hand, they will snatch it away.. For sure!!
We decided to hire 1 horse and 1 rick for main nearby points. Do bargain, you will get the good deal. Also there are couple of points which are piggyback to each other so if you have time and energy go for 10+ points deal.
We covered Echo, King Edward and few more. All of them were in one stretch. It was sunny but good views of mountains and terrain.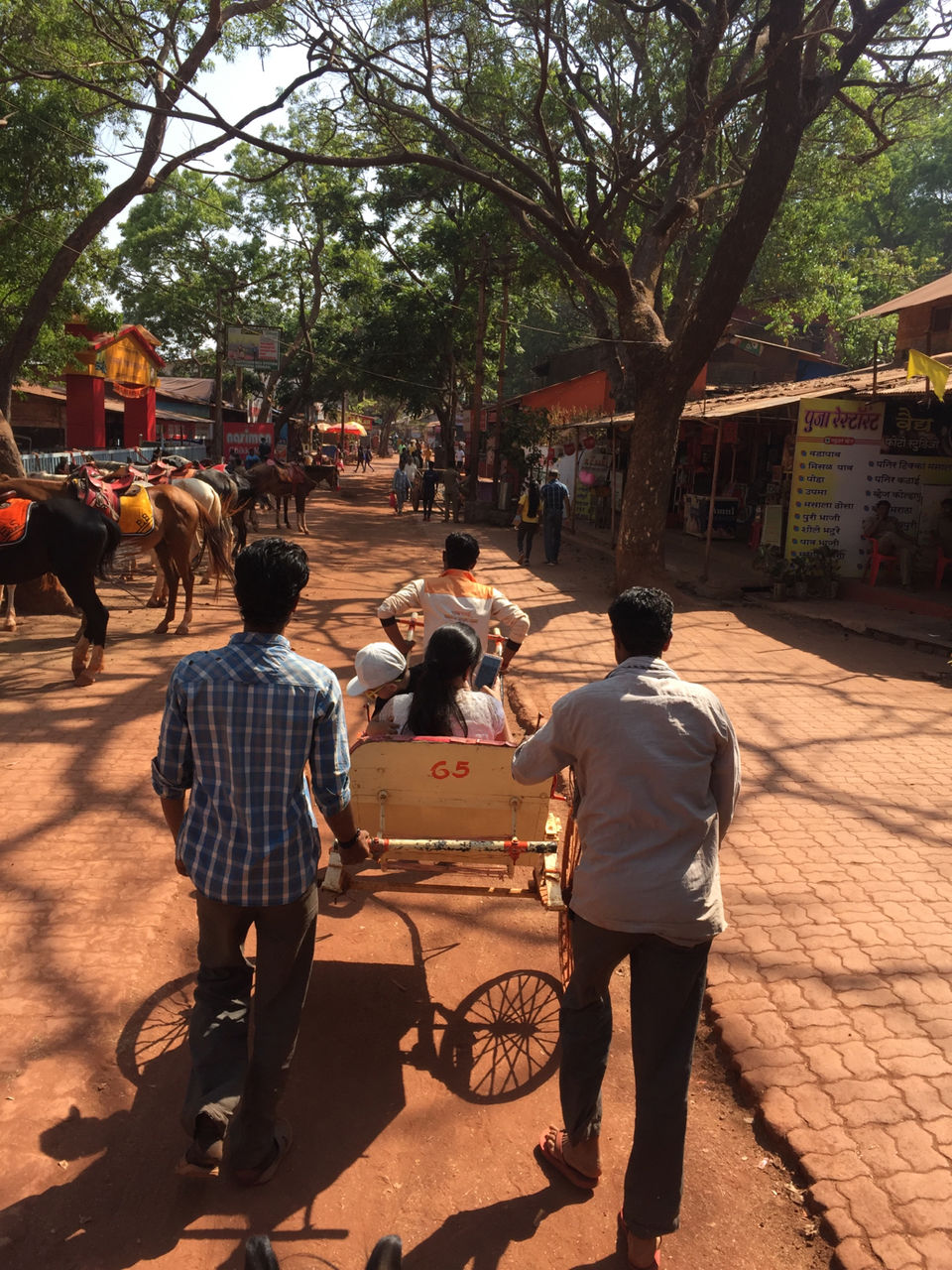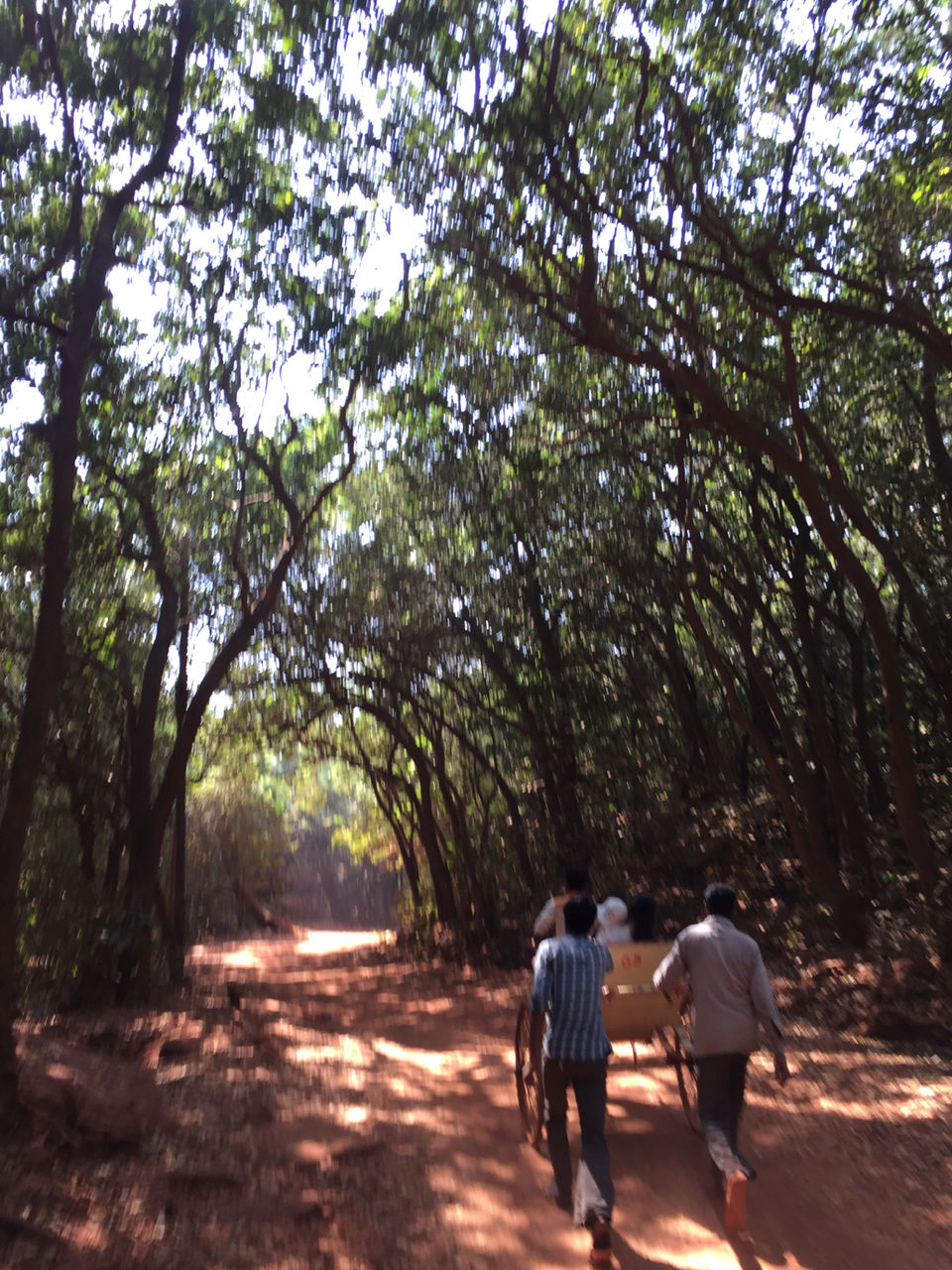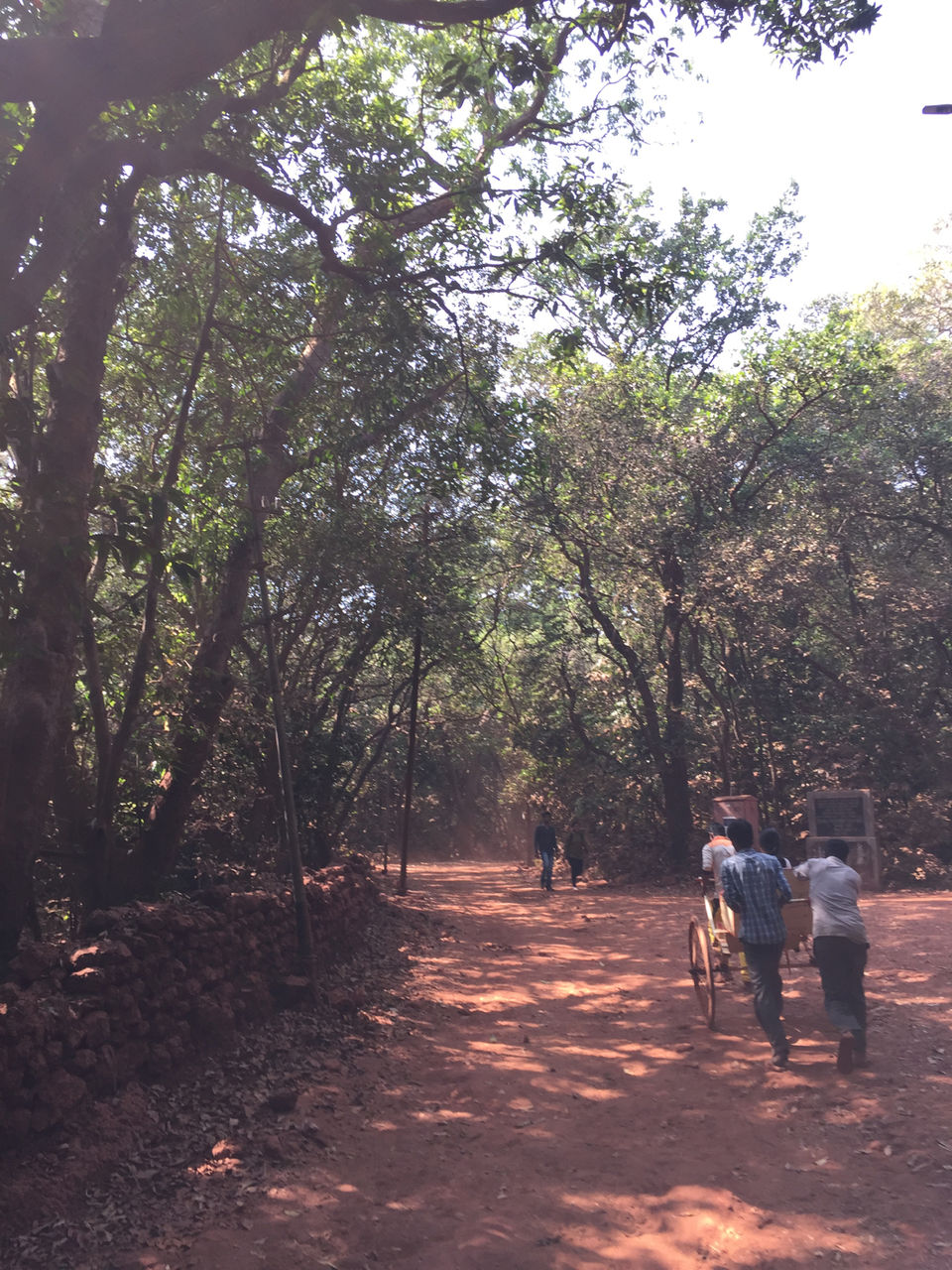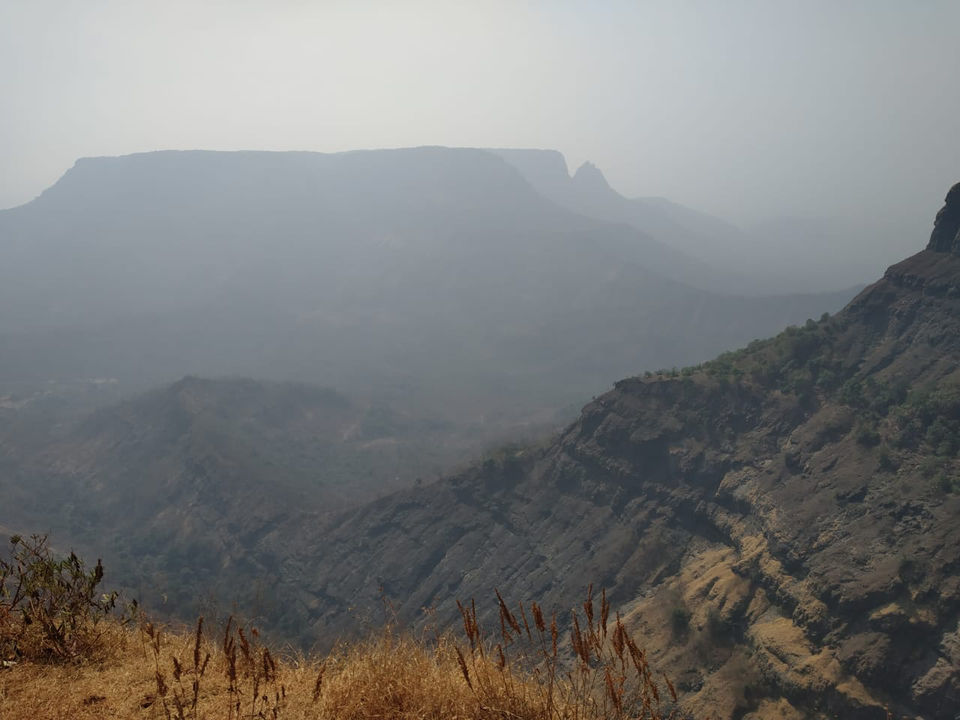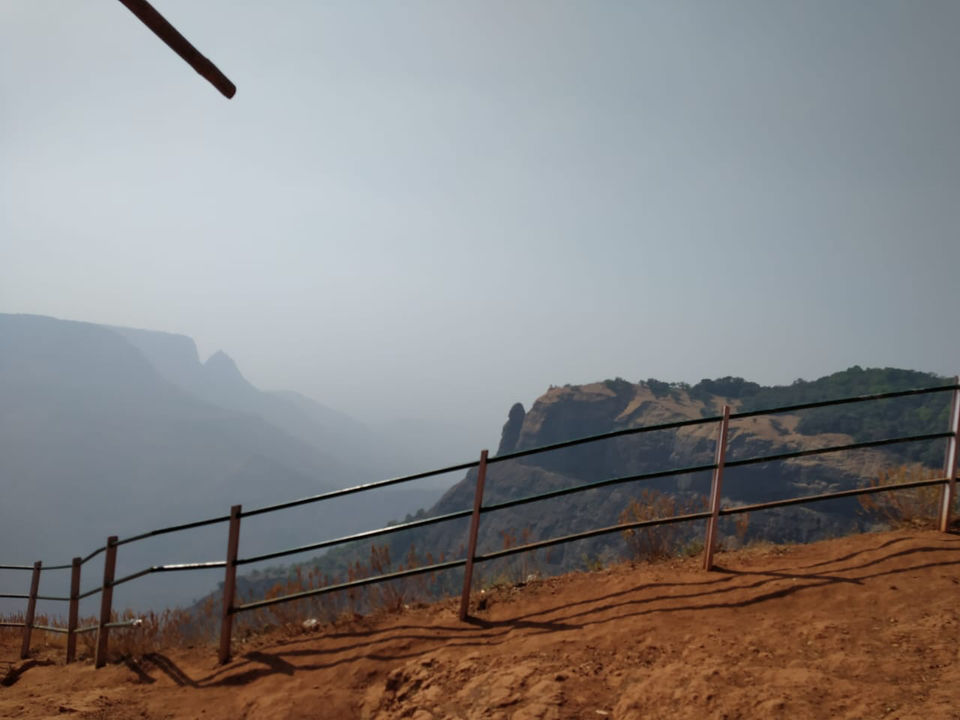 Other main points with good views are - Louisa, Porcupine and Sunset. Sunset point is 25 min walk from the market.
We came back and spent some time in matket area. There is a kids park, took the kiddo there and roamed around. We toom last returning train and descended to Amanlodge in the evening.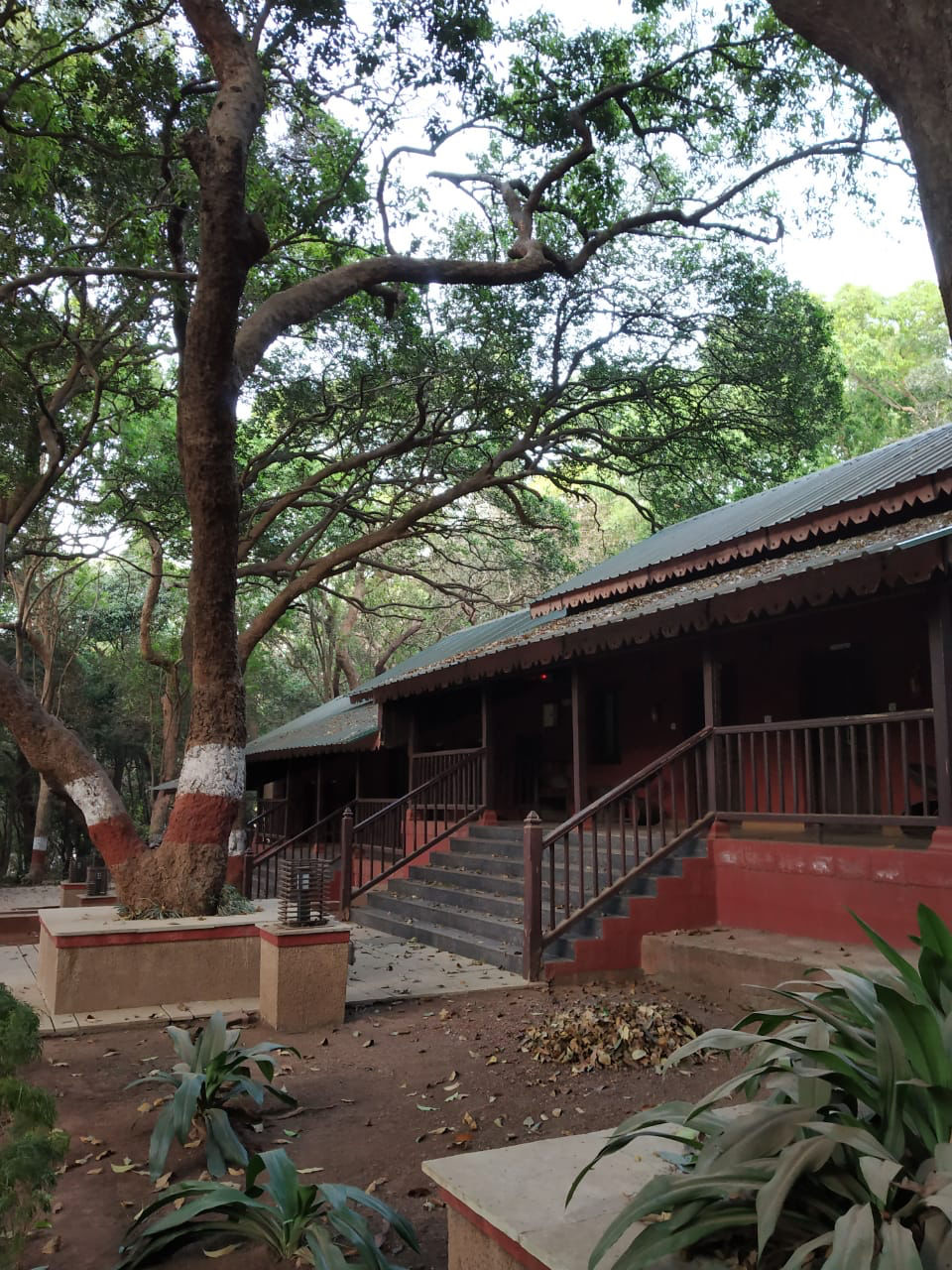 MTDC was good but service was a challenge. It was far from reception and if you need anything it takes ages to come.
We checked out ftom MTDC. I had booked a hotel up in Matheran.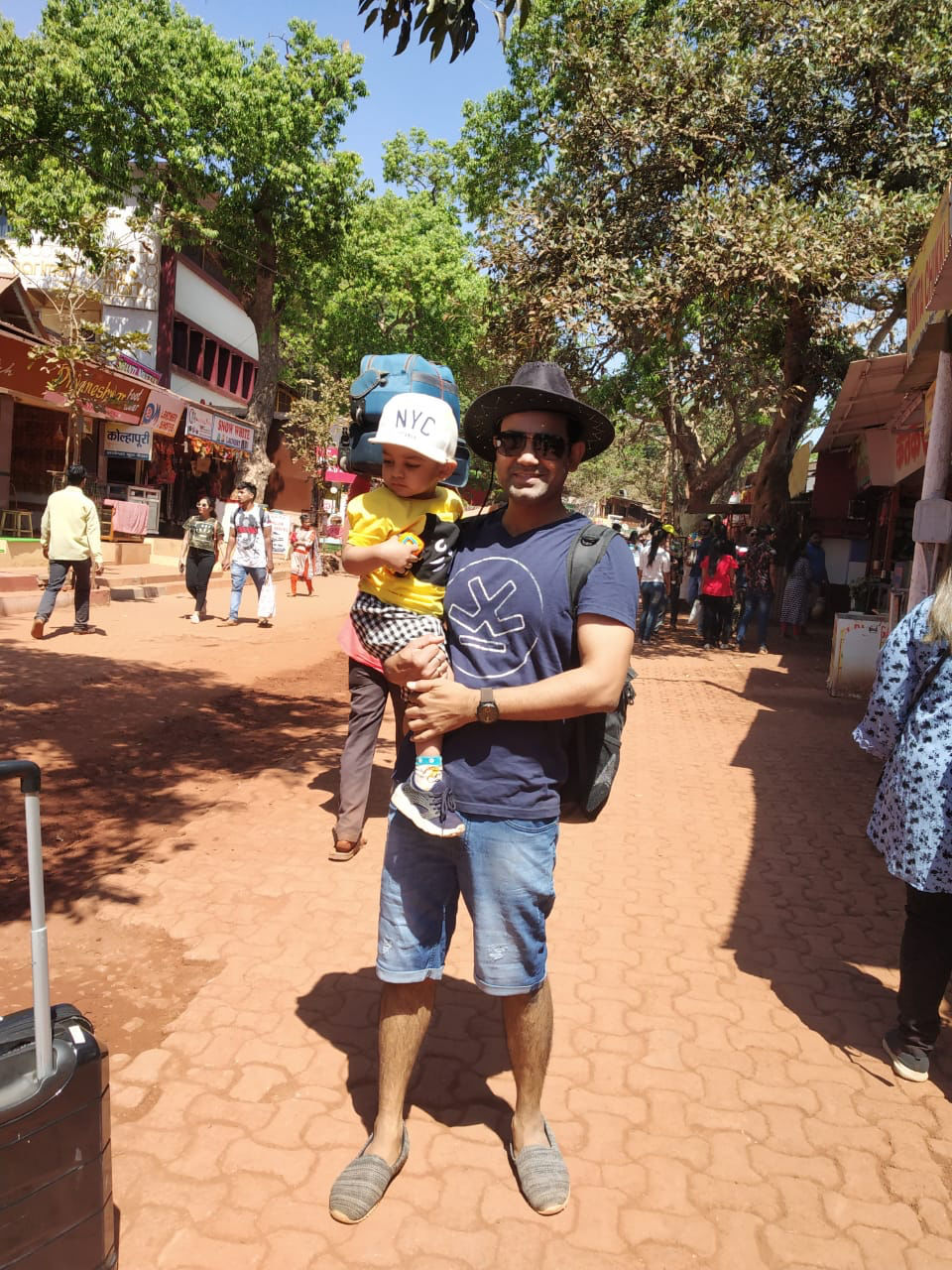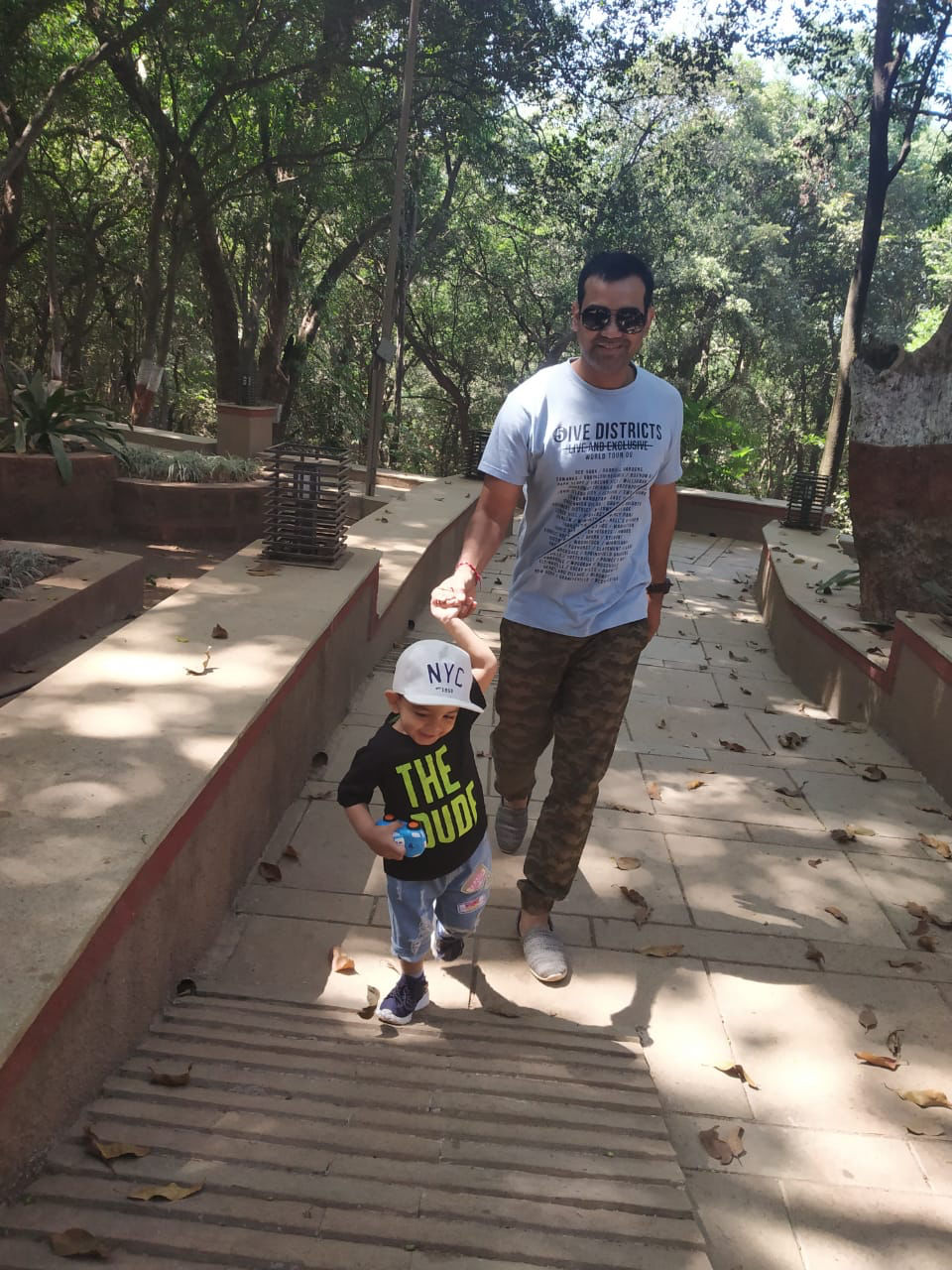 Day 2 stay was at The Byke Heritage. This was a good hotel and we decided to walk to hotel from station. We reached up in the market at 11 had breakfast in Diwadkar hotel. Good hotel with nice open seating arrangement. Do check this out.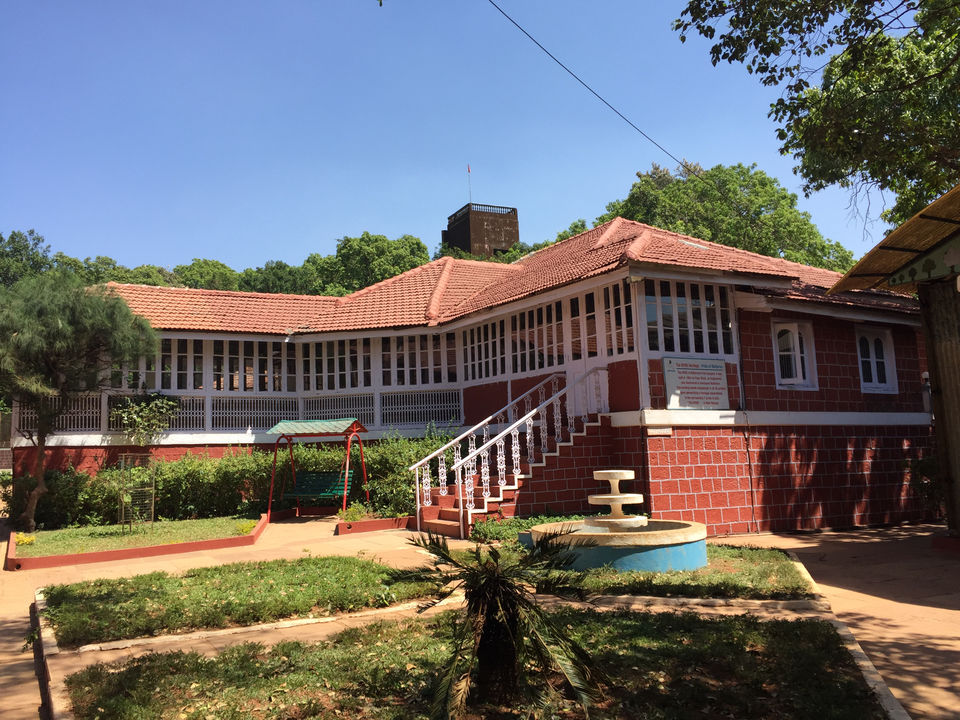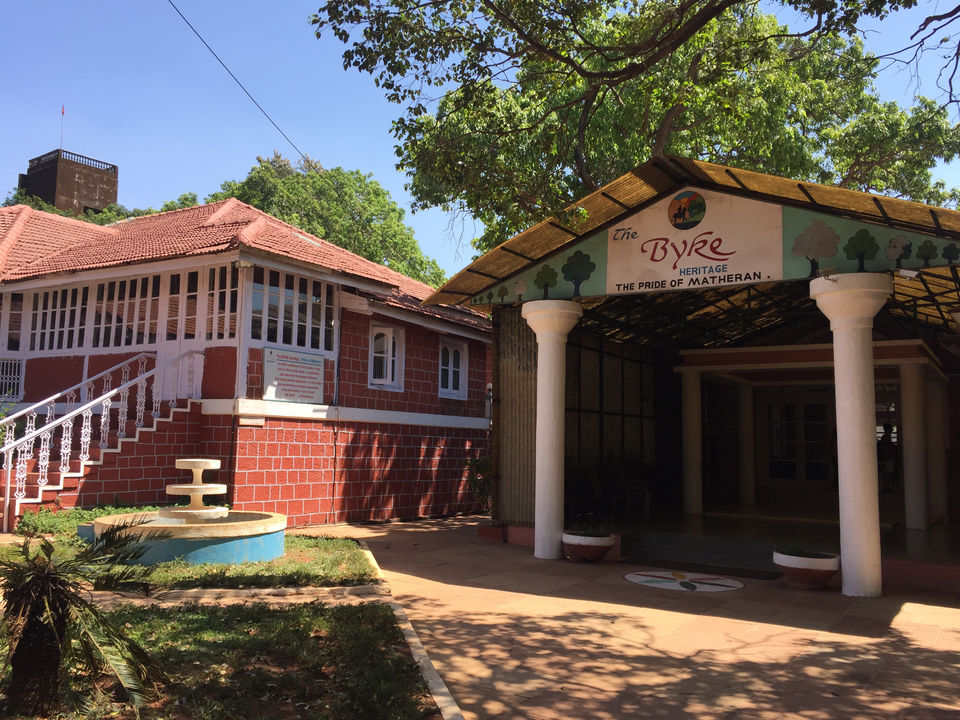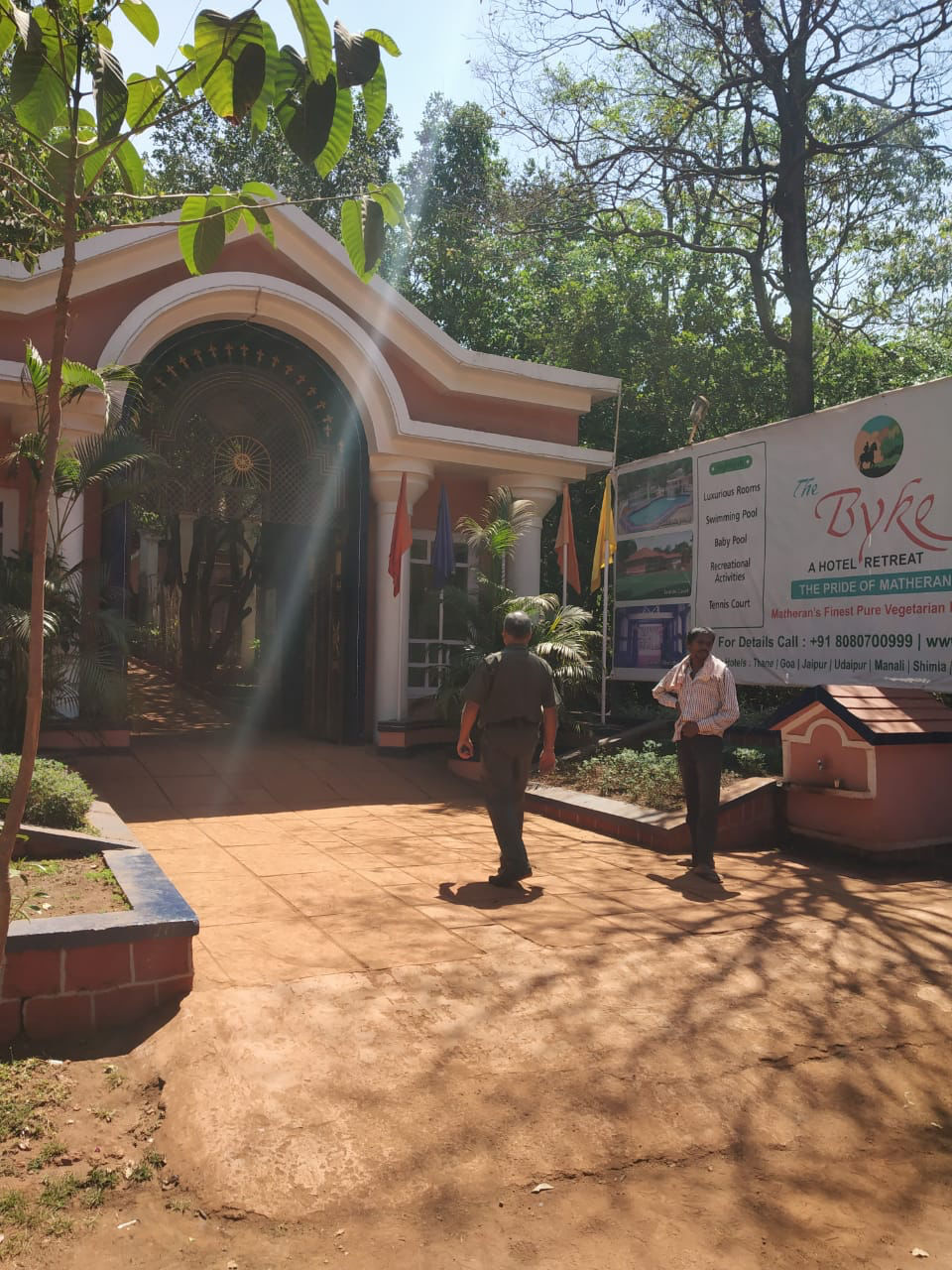 We decided to rest for sometime after the check in. This hotel is quite big and have all the amenities you require. You can easily spend your days here by just indulging in the comforts provided. Few pictures of this property -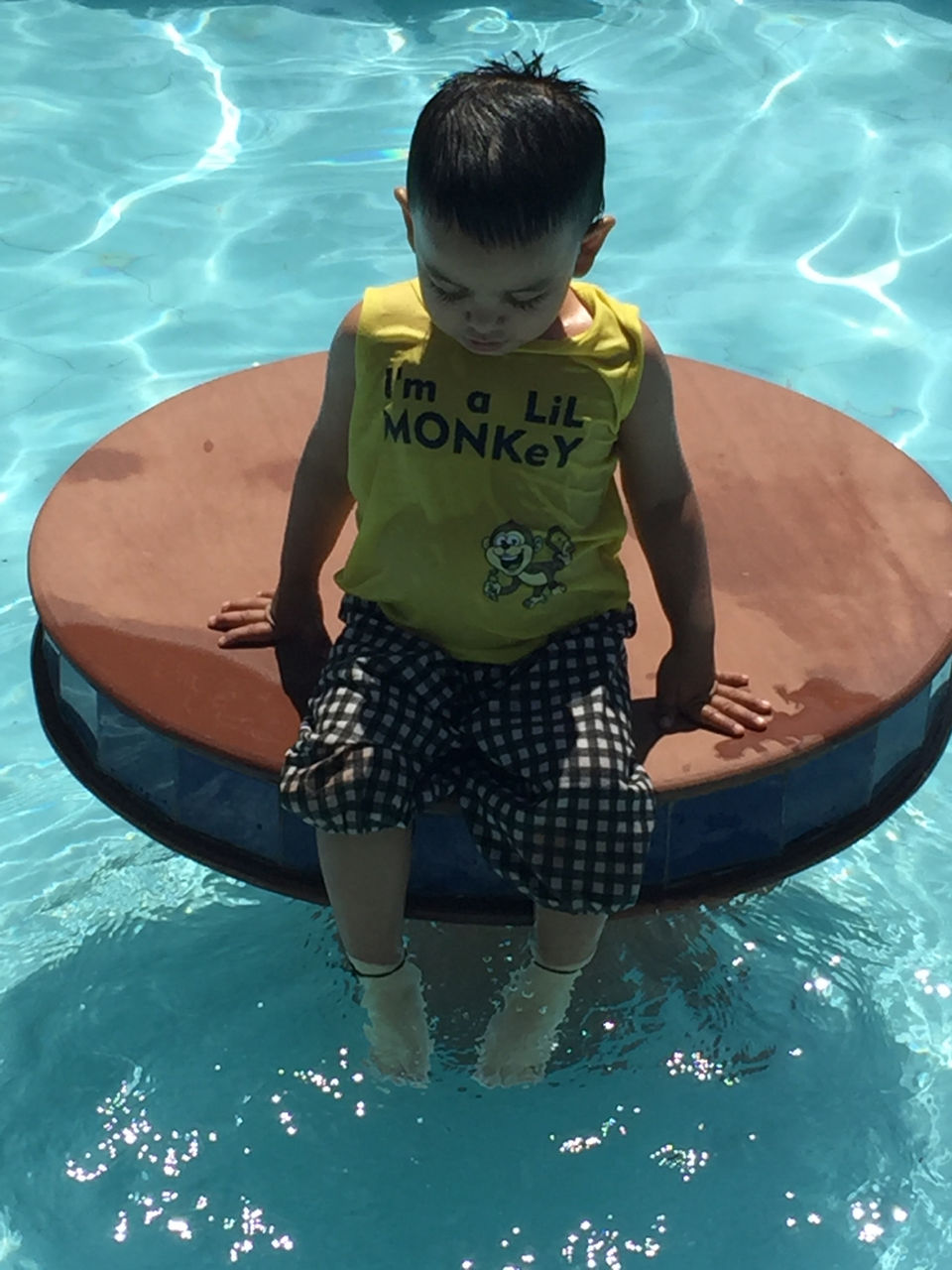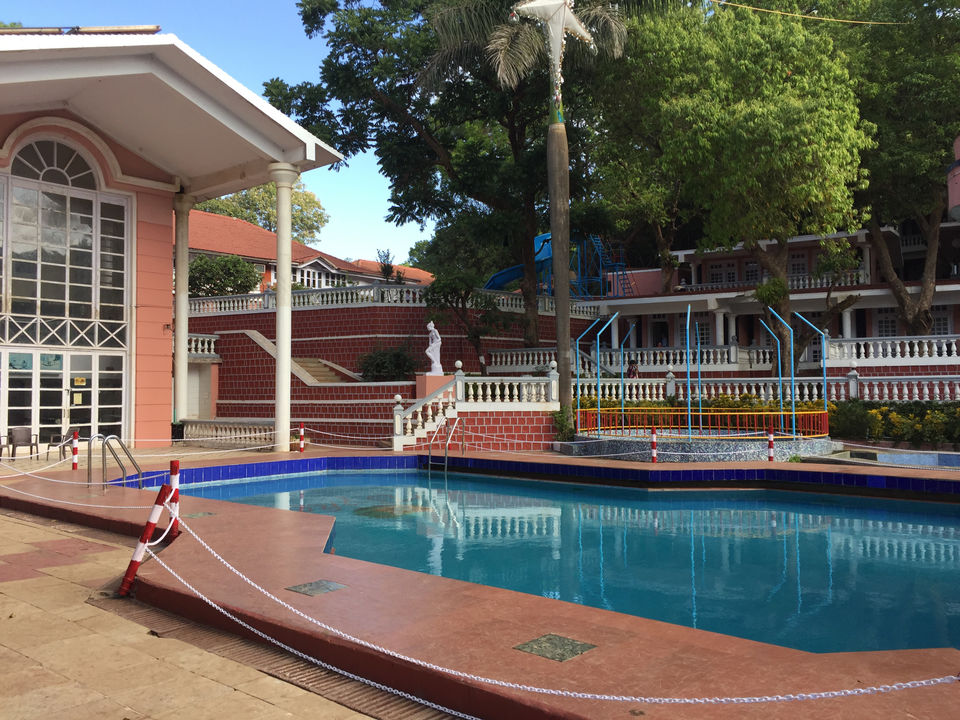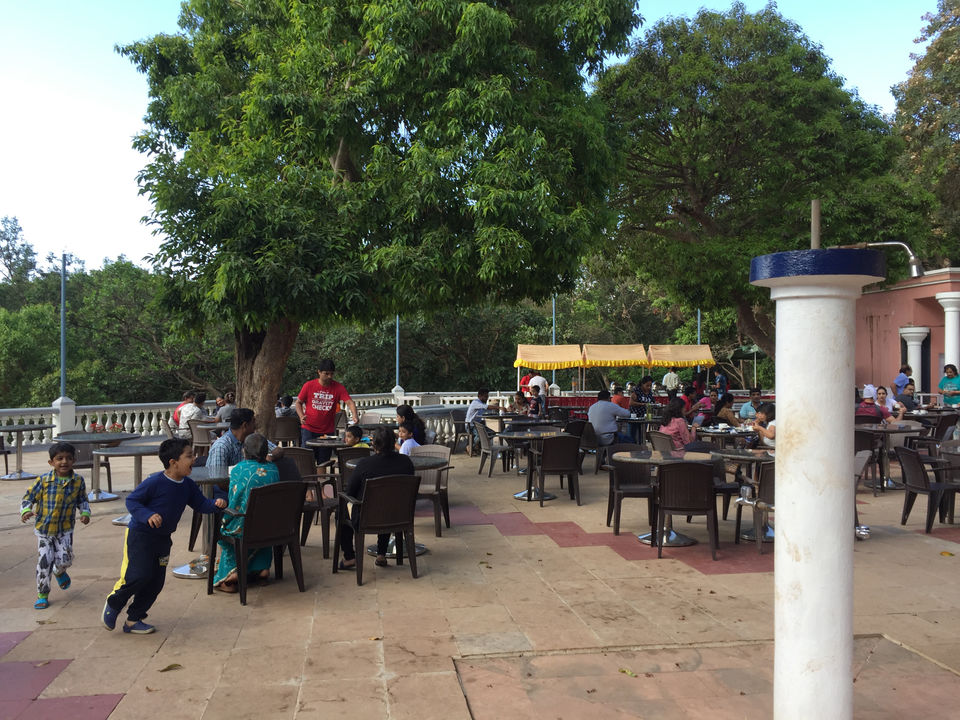 We walked to Charlotte lake in the evening. Its 15min walk from the Byke Heritage hotel.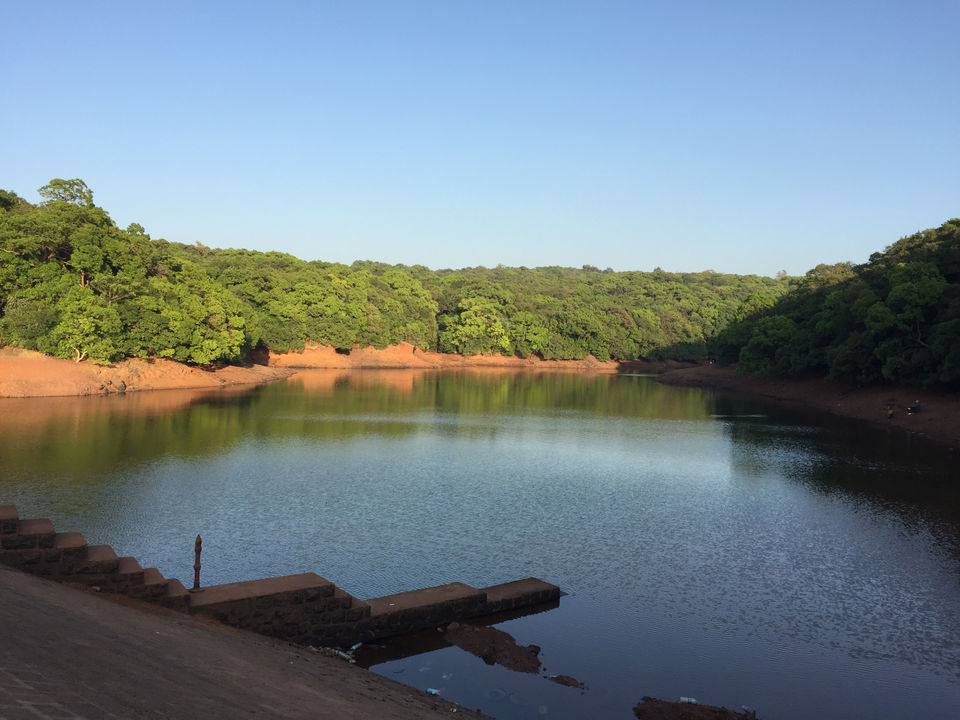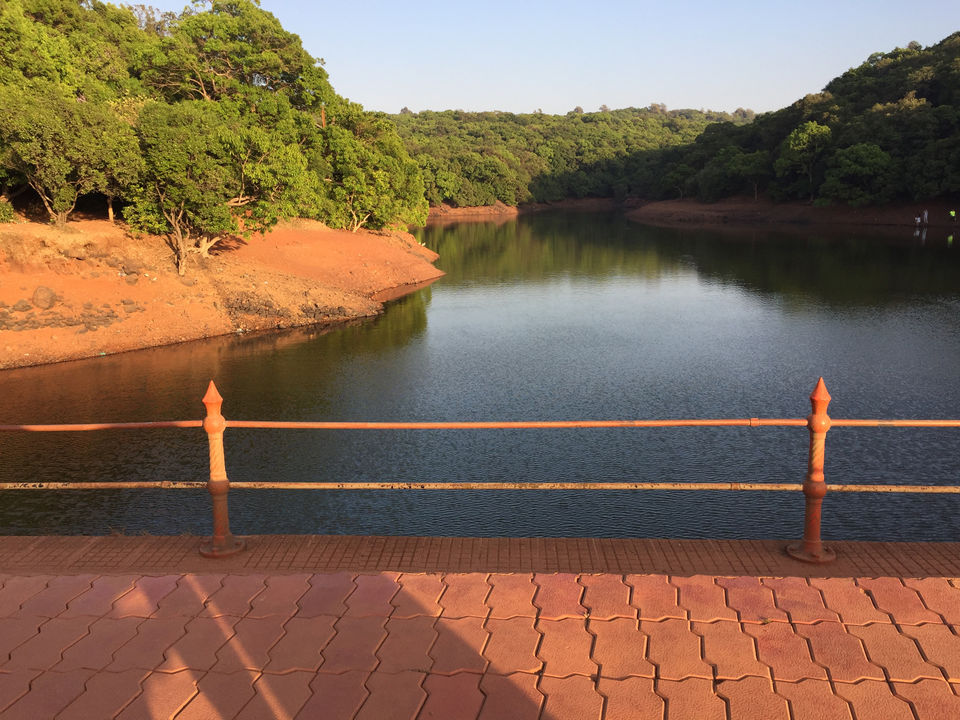 The lake was beautiful also it was dawn that was adding to its beauty. There is an old Shiv temple just next to the lake and there is a point just 2 min walk from the lake - Lords point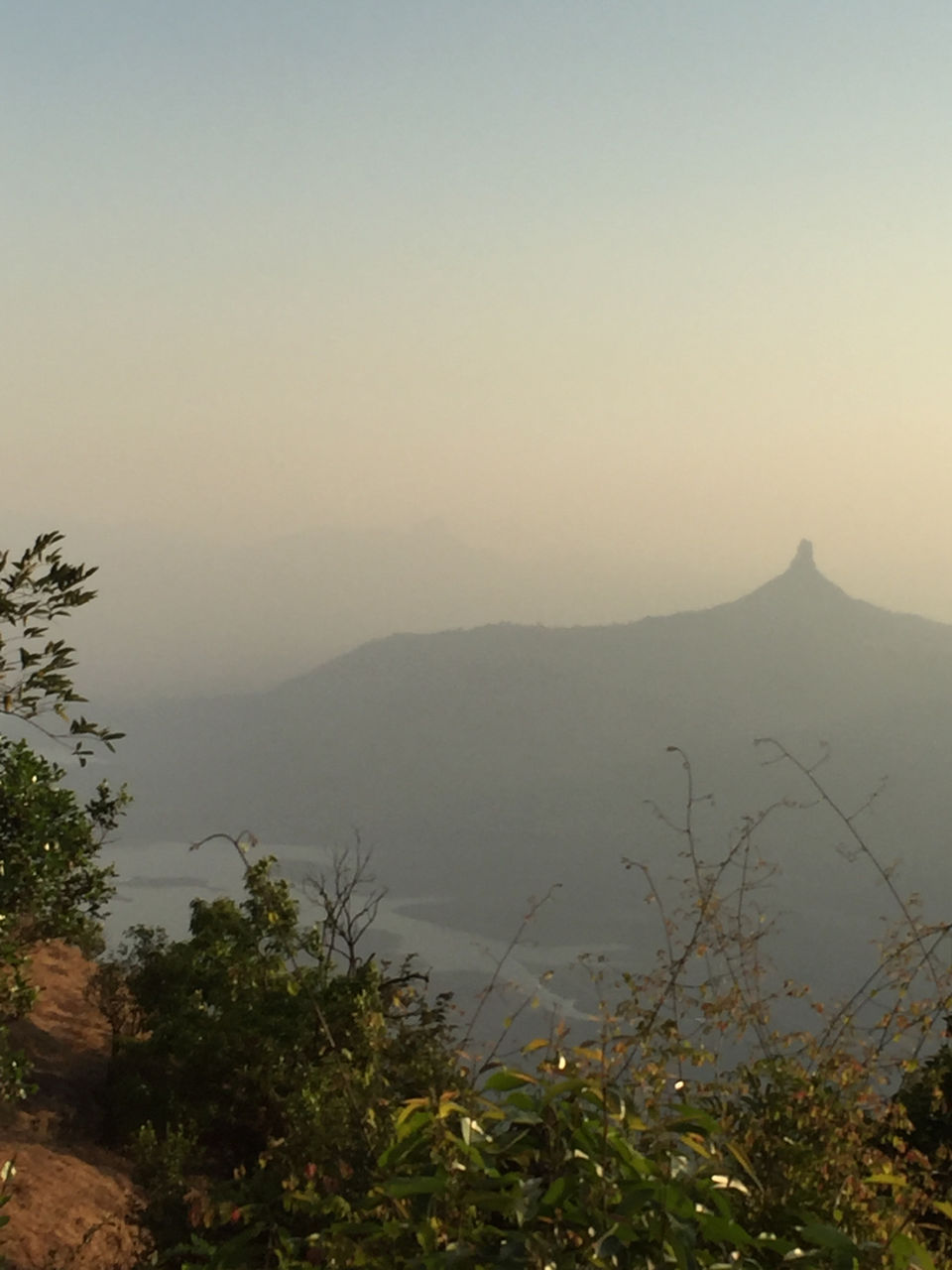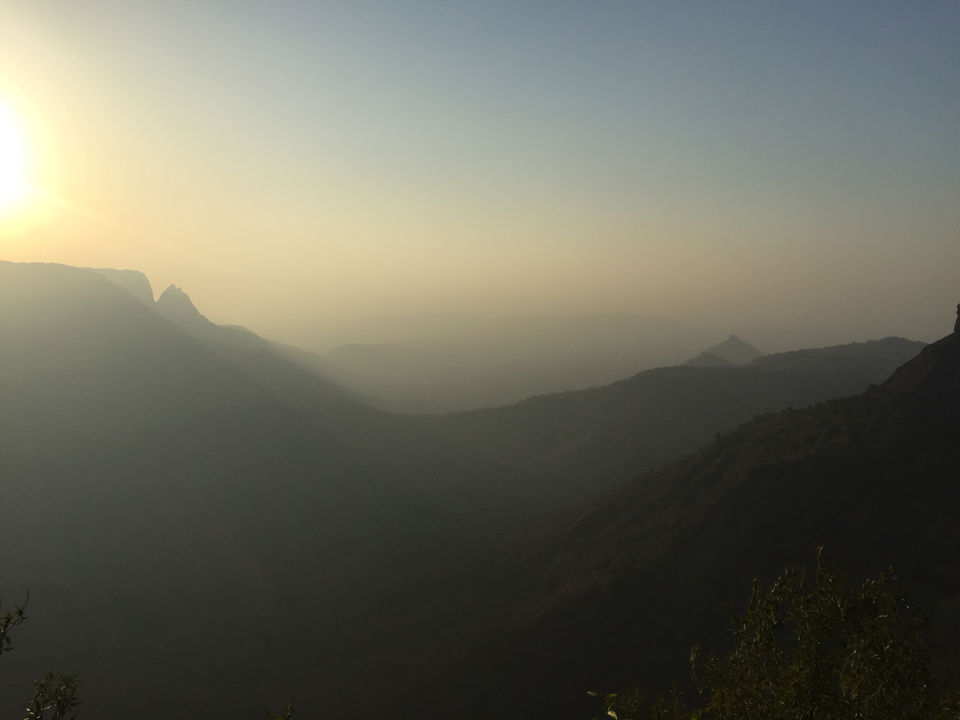 We came back to hotel and decided to spend some time in the matket again.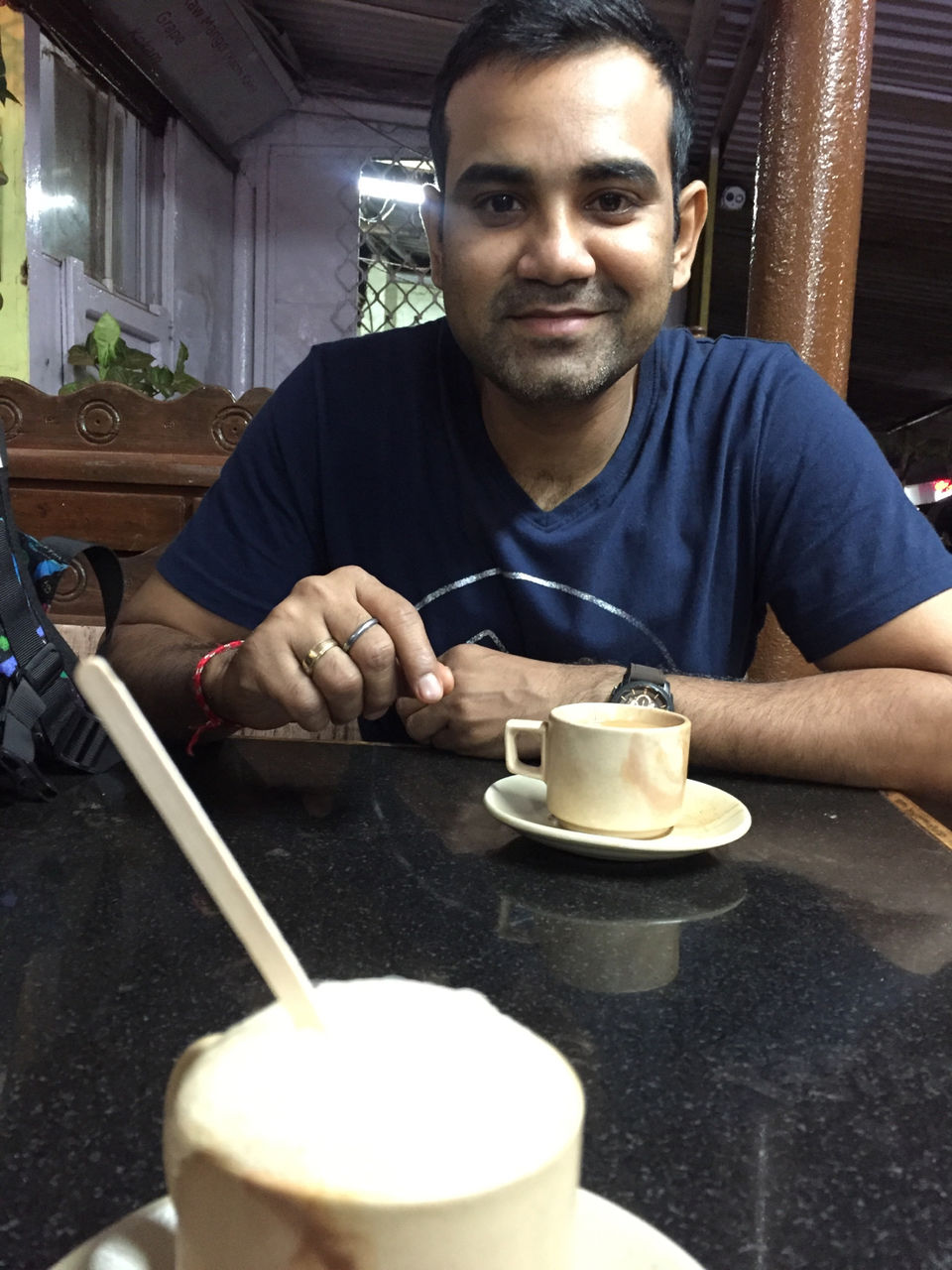 It was good windy evening and we loved the atmosphere of matheran.
We came back hotel at 8pm.
Checked out next day. Returned again by train. This time it was a big queue. Suggest to please reach ticket counter half an hour before train departure.
Parking guys took additional 30/- for 2nd day. This time I took Karjat route which ends at Mumbai Pune Expressway. Avg speed was high this time but additional 10 km ended with same timings - 2.30hr.
Overall a very good weekend. :)