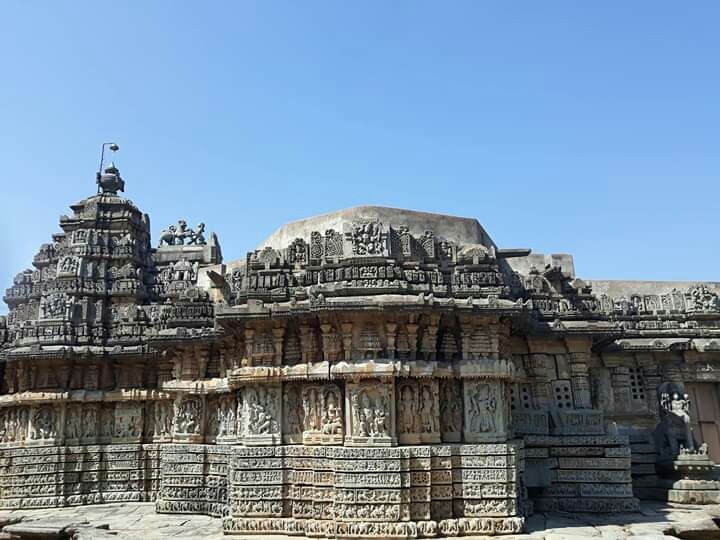 Day 1
OFF TO MYSORE
I left bangalore by 10 am .Drove slowly n reached Mysore by 5. As it was dussera time mysore was decked up like a bride. It was fun watching the lighting but as I went on the end of dussera it was very crowded.
Day 2
OFF TO BILIGIRIRANGANA BETTA & MALEMAHADESHWARA BETTA.
From mysore I left early to Biligiriranganabetta which is also called BR hills. It was an awesome place and you get to connect with nature. Some things u can do there is u can spot animals if you are lucky enough in the forests and you can go for river rafting n also you can witness the Dodda Sampige Mara. Which is more than 2000 years old and also you can learn the various myths about the Biligiriranganatha temple which is the main attraction there.
Next I was off to Malemahadeshwara betta . This place has a scenic beauty which is worth seeing but the problem is that you don't get any nice restaurants on the way so it's better to pack your own food for your one day trip. Then if you have time you can also visit ognekal falls and enjoy and get a dip in the waters there☺
Day 3
I came back to Bangalore and I explored a bit of mysore . Well I visited chamundi hills which is the abode of Goddess Chamundi which is another form of Godess Kali . Then I visited the Venu Gopala Swami temple which is now being developed by infyosis and this place is worth your visit because this place is calm and quiet and it is just next to KRS dam back waters.As it was dussera there was an exibition set up there you can just look around and have some desi meals if you are interested and also play some games there. Mysore is a city of heritage so there are many other places to visit there like Jagan Mohan Palace ,Lalit Mahal, Zoo etc etc and do taste mysore pak and buy mysore silk sarees which is quite famous there.
Day 3
This was the last day of my trip and I was returning to Bangalore and on the way back I visited Nimishambha temple . Well I advice you to come here on a week day as there will be less crowd and you can even play in the river there and also shop some fresh fruits and vegetables. After this I went to mallikarjuna temple which is in Bagamangala which is near to chennapattana. This is one of the highlights of my trip and it is full historical and there are fine carvings in this temple which was built in Hoysala period.This is a must visit for a history lover 😊 Then after this I came back to Bangalore and this is the end of my trip 😀