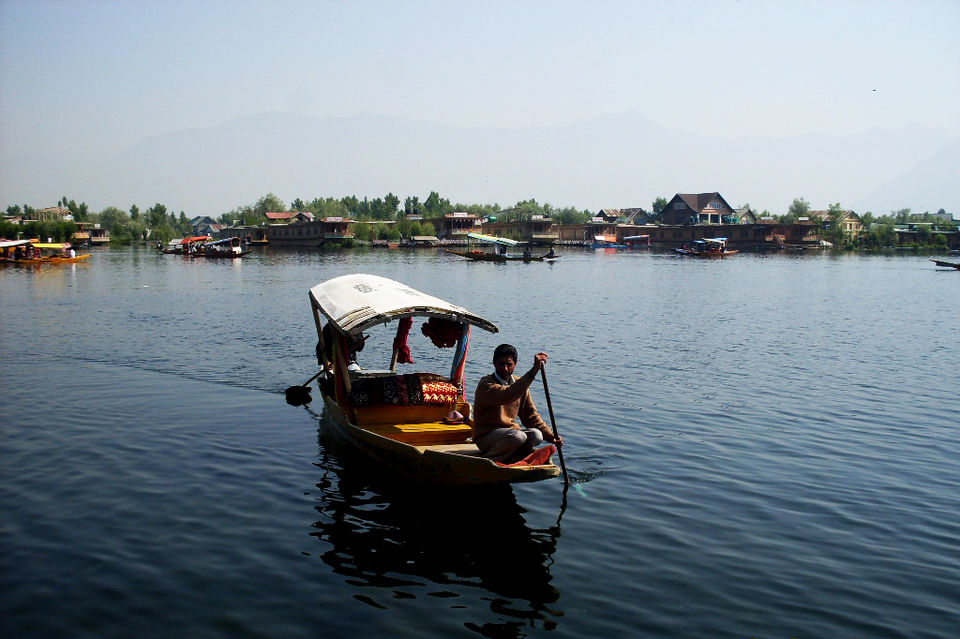 #TripotoTakeMeToSandakphu
"Gar firdaus bar-rue zamin ast, hami asto, hamin asto, hamin ast."- If there is paradise on Earth, it is this, it is this, it is this !
This phrase incarnates the whole aura of Kashmir. I have been lucky enough to experience this expanse of heaven and the air around it. A journey of mountains, valleys and the life in between.
On arrival at Jammu tawi , you can see a little hustle and bustle of the city life.Pretty guarded though. Instead of loitering around in the city of Jammu, we decided to head straight to valley. So we hired a car and took up the Jammu-Srinagar Highway. With picturesque mountains on one side and trenches on the other, the route surely gives you an adrenaline rush. Yes, there was a jam too. Loads of private cars, corporate SUVs and army trucks, all lined up on a National Highway. On our way to Srinagar, we did have the fortune of eating the famous rajma chawal with a generous portion of ghee and we stopped a cup of tea in the lush greens of Patnitop.
We finally reached Srinagar around 1 am and what made it better was a full moon night. Honestly speaking, it felt pretty scary at first. After hearing all those stories about Kashmir, landing there after midnight, when there is pin drop silence around you , you tend to feel a little chicken-hearted. With no prior reservations made, my dad went outside to get us a houseboat for the night. While we sat in the car next to Dal Lake, suddenly two kashmiri men dressed in pheraan came to us and called us outside the car. We were scared to death at first, but then seeing my father with them was quite a relief. We stepped into their small boats called shikara , sailed across the Dal Lake, with chilling water, risen up to the level of the boat. On finally reaching our houseboat, we just crashed. Next morning, on waking up we realised that our houseboat was a luxurious dream. With beautiful wood carved dining tables to sparkling chandeliers, it outran the lavish hotel ambience. Moreover, it was floating on the Dal with a scintillating view of the Pir Panjal Range. Nothing in the world could have matched that.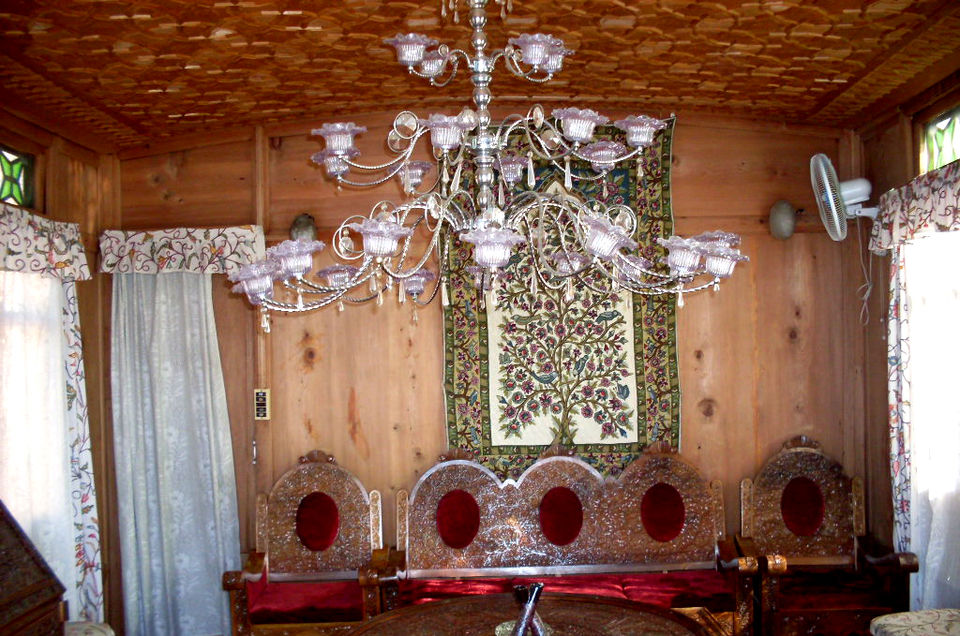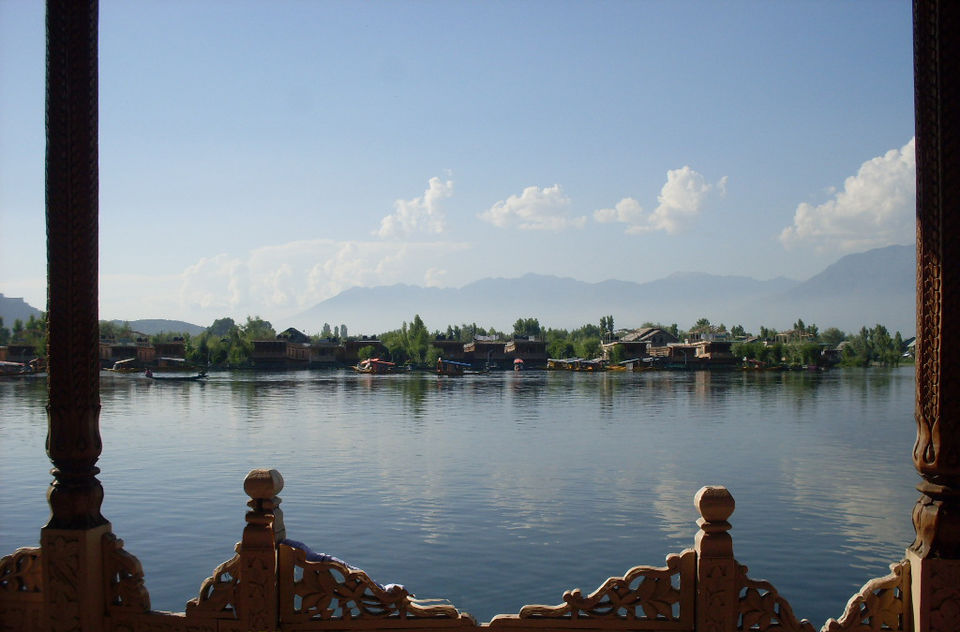 That day was nothing but spending time sight-seeing in beautiful city of Srinagar. From climbing up the never-ending stairs to the Shankaracharya temple, where one could get a view of the whole city , to relaxing in the magnificent Chashme Shahi garden. From visiting the HasratBal Mosque to sailing across Dal , visiting the floating shops.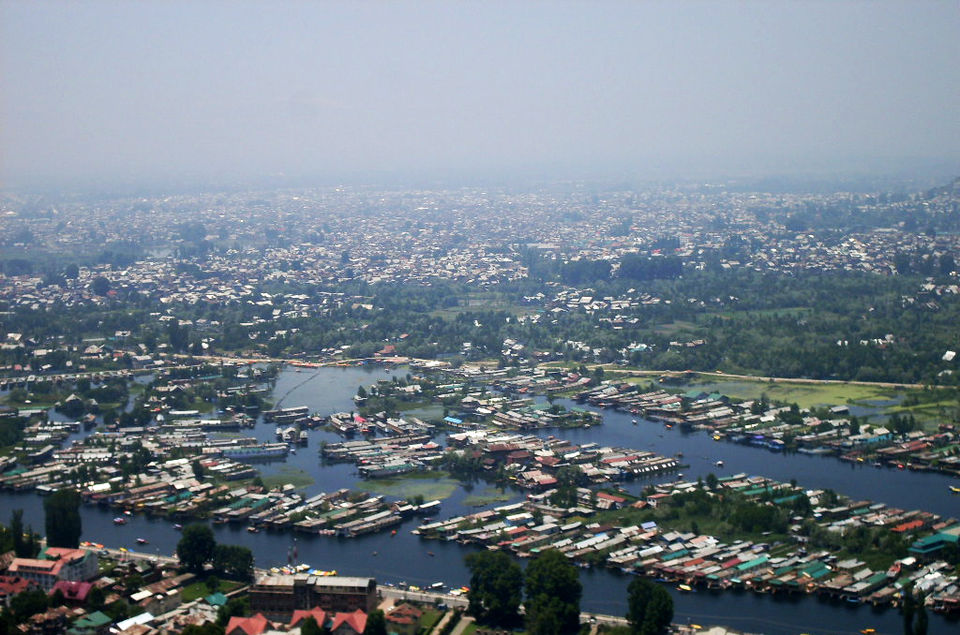 However, the sunsets at Dal are breath-taking. While, you are sitting in your shikara , having kahwa (the kashmiri tea) at dusk, you get that feeling in your chest, when you see something so beautiful that it pains. Such is impact of watching a sunset at the Dal Lake.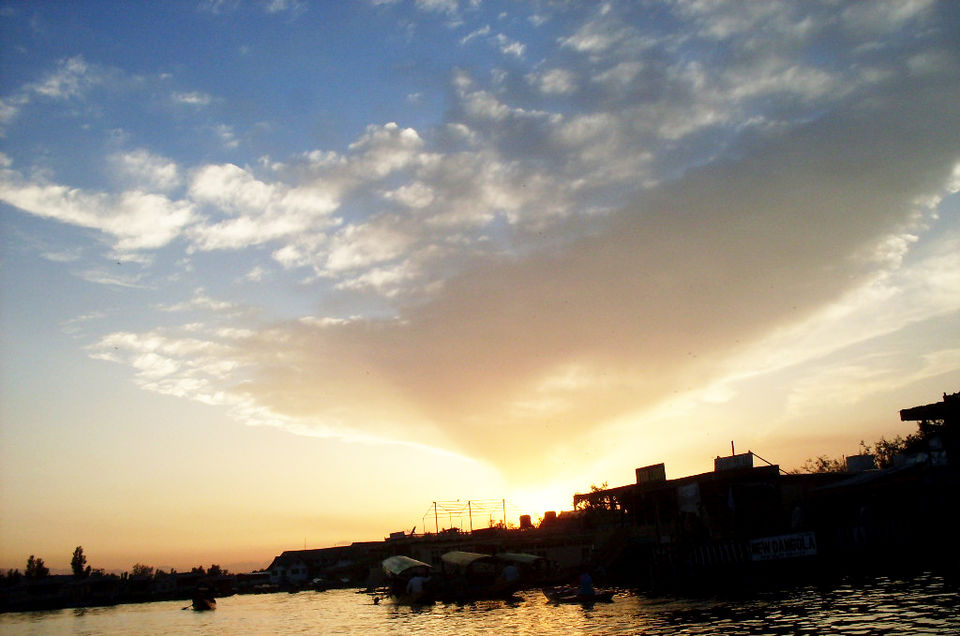 After a tiring yet amazing day, what is better than having authentic kashmiri biryani in a beautiful houseboat. How could I not mention how beautiful Kashmiri people are. They are definitely few of the most charming and graceful people you will ever meet but they were also really kind to help us throughout our stay. Next on our itinerary, we explored more and more of the paradisaical land of Kashmir.
No matter what people say and whichever light Kashmir is put in. I can still go back to Dal just to watch that one sunset. Will you ?