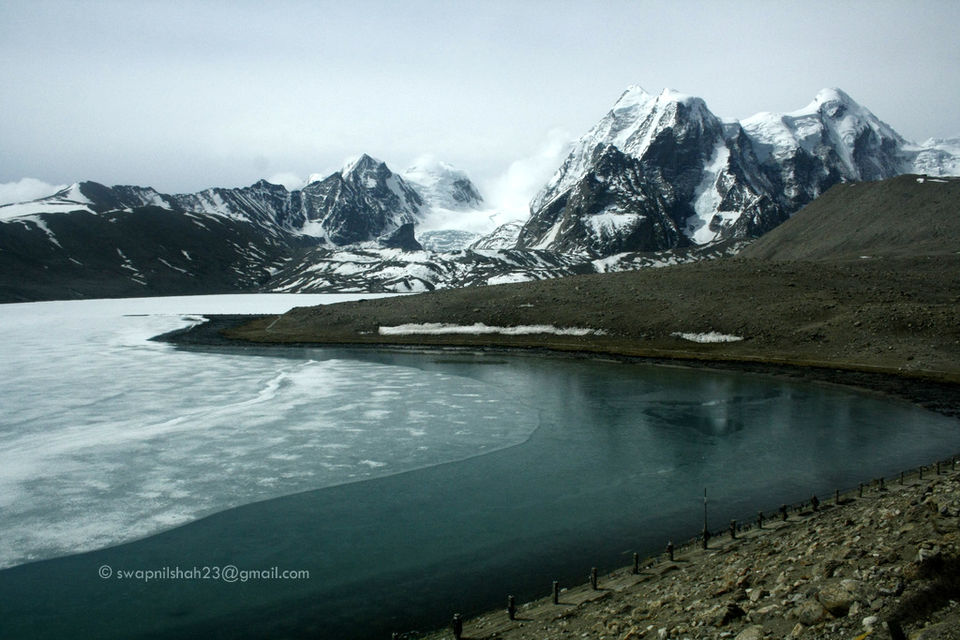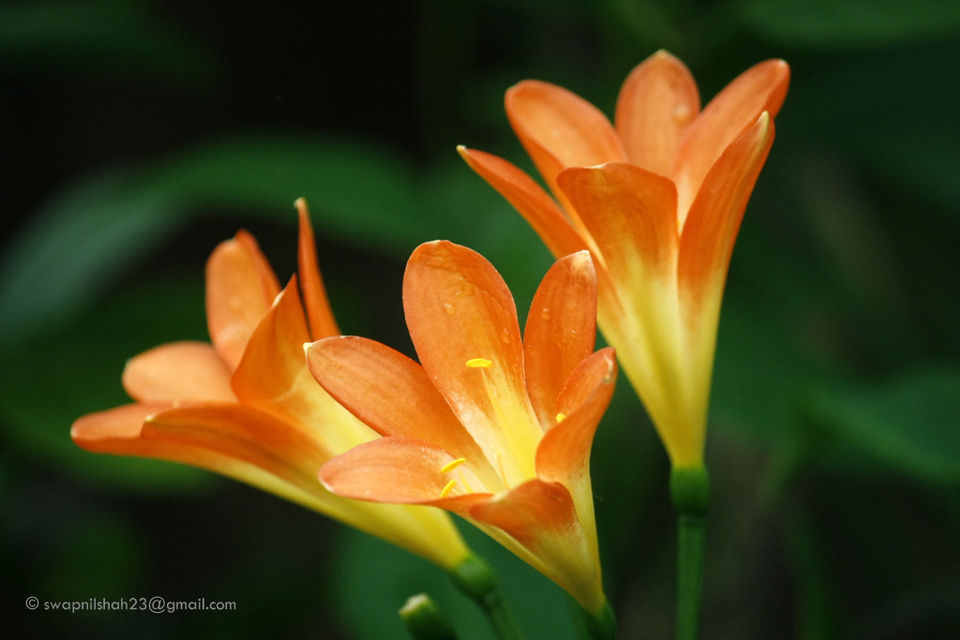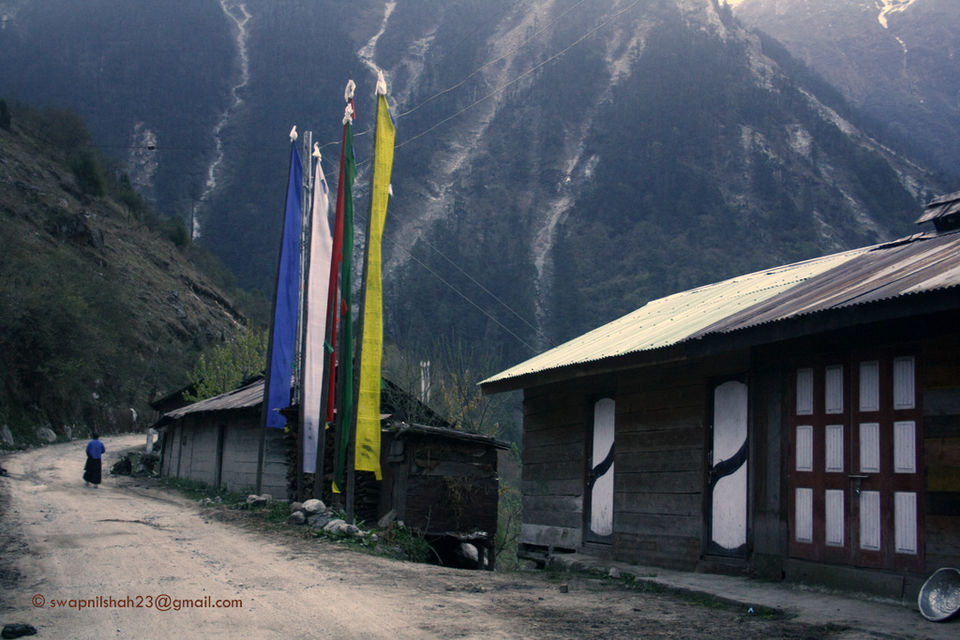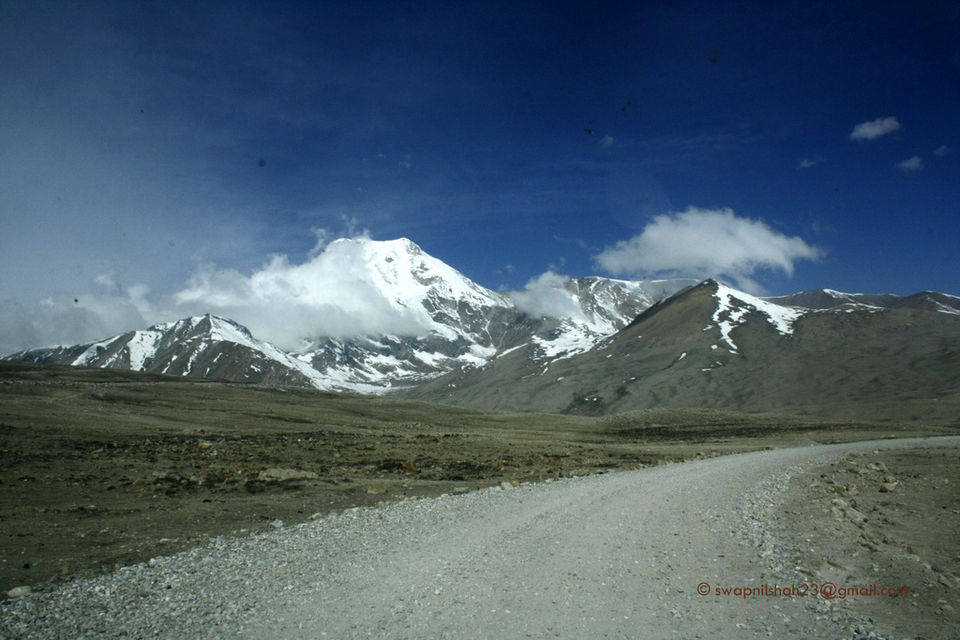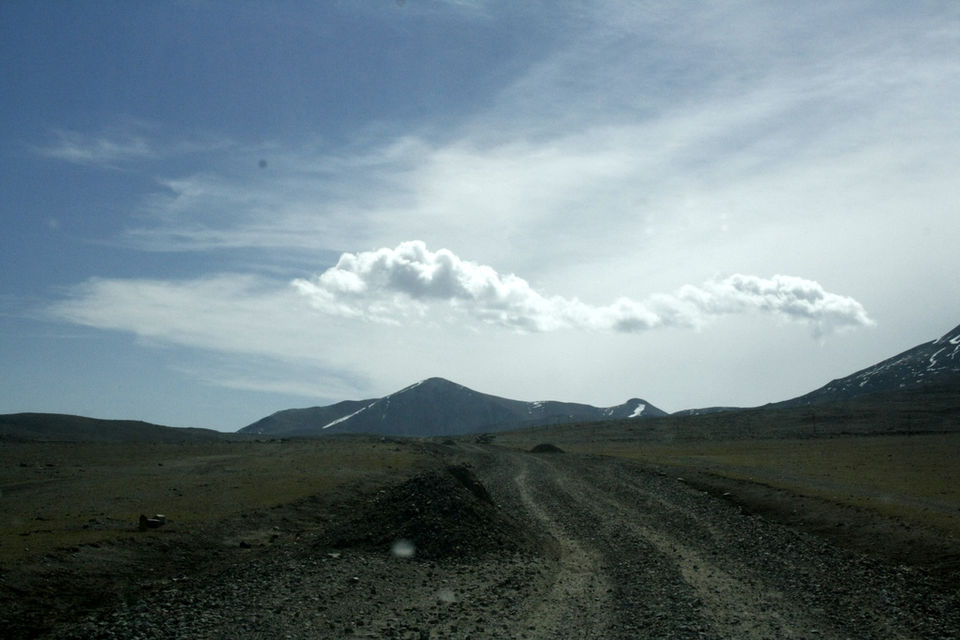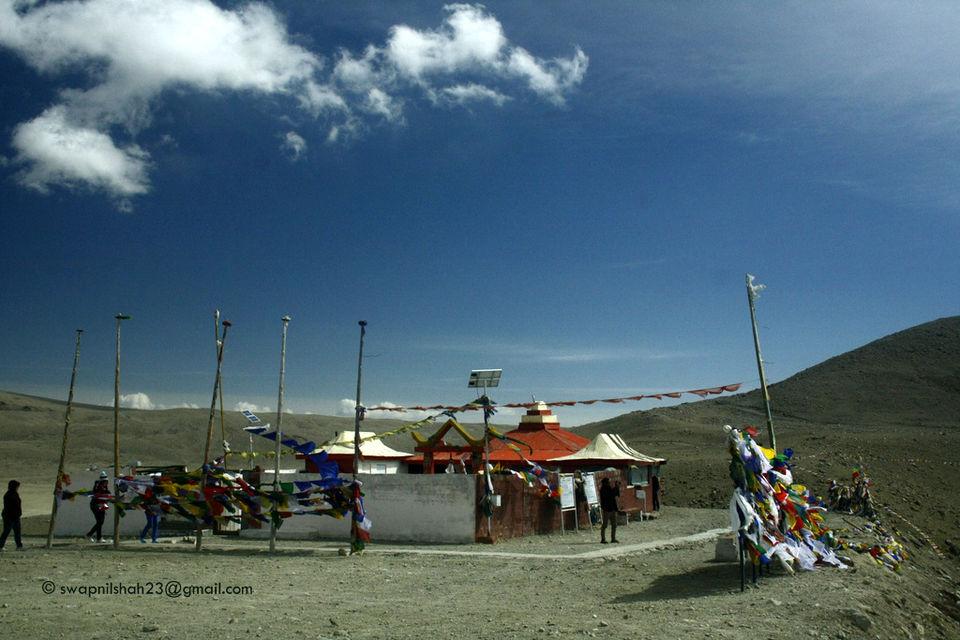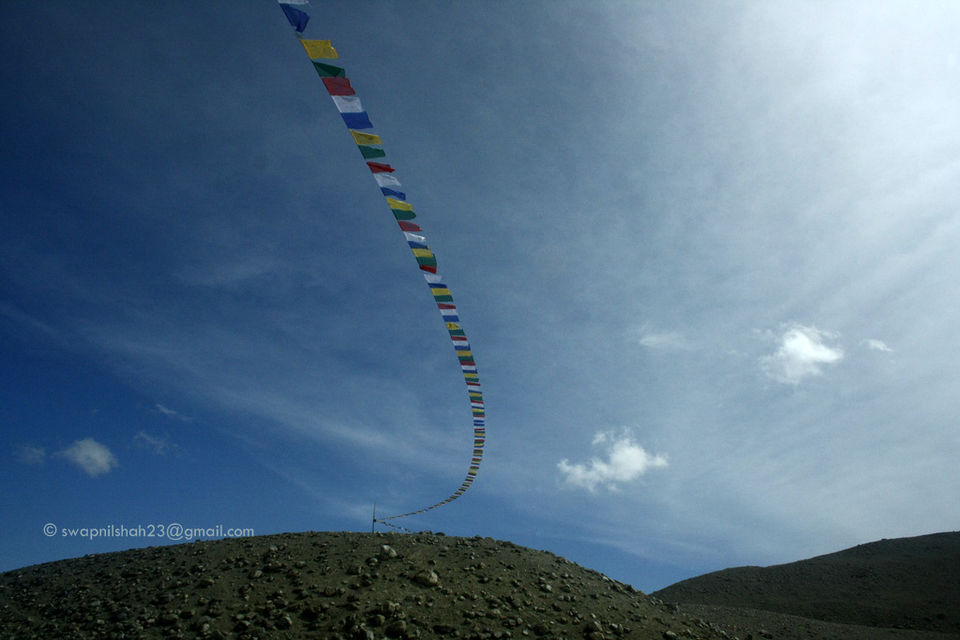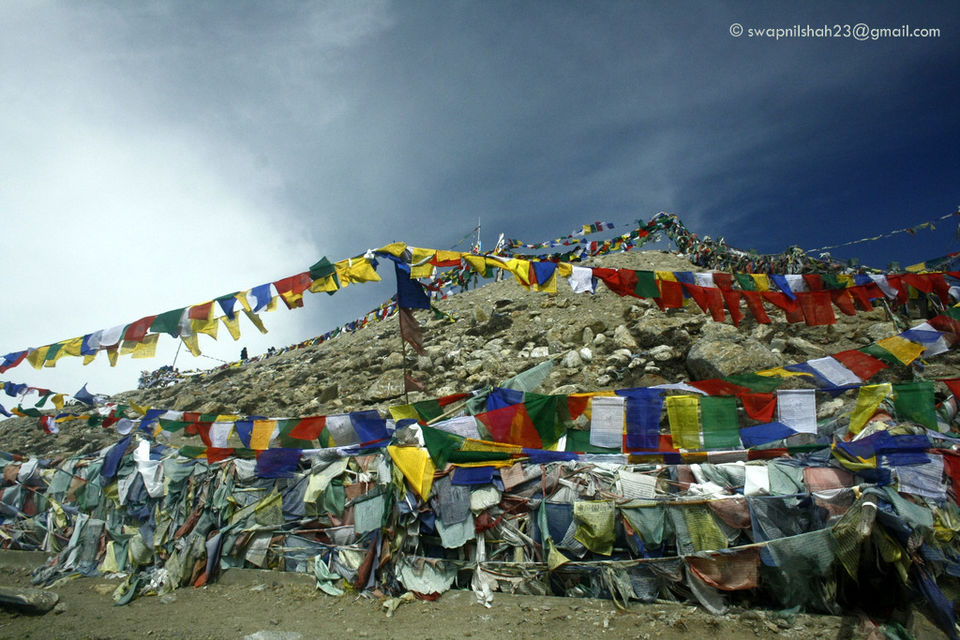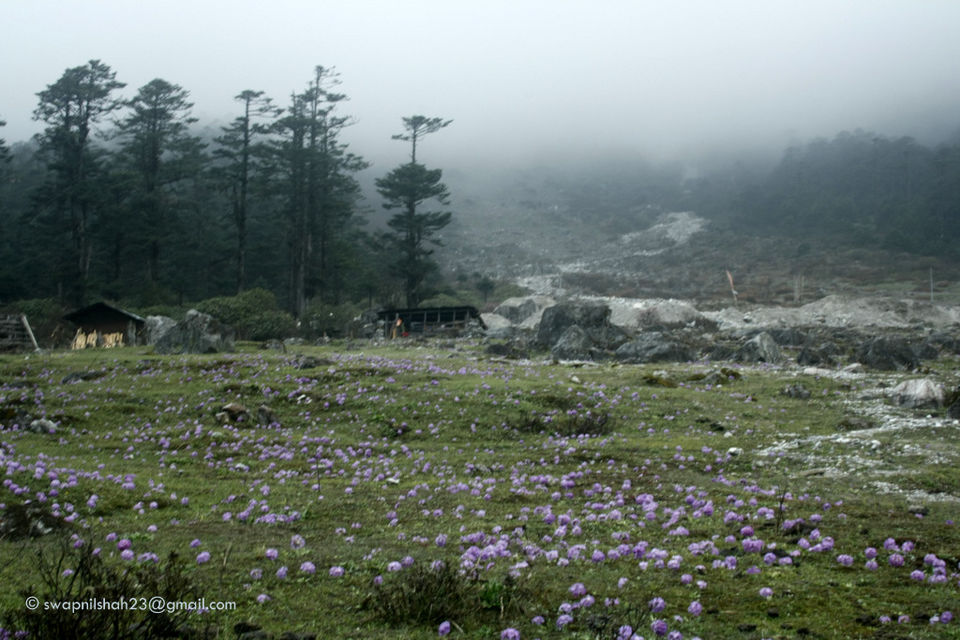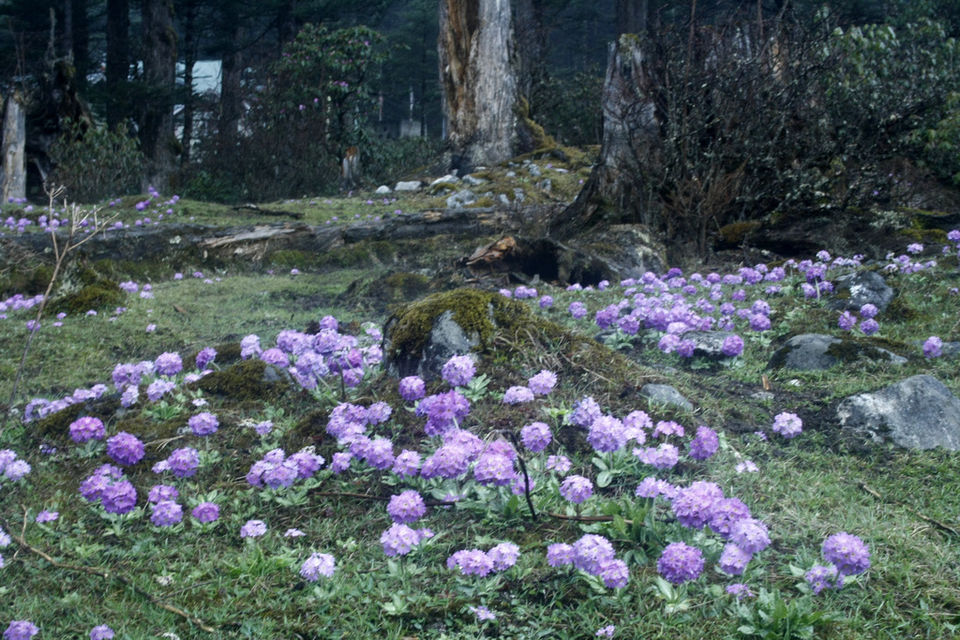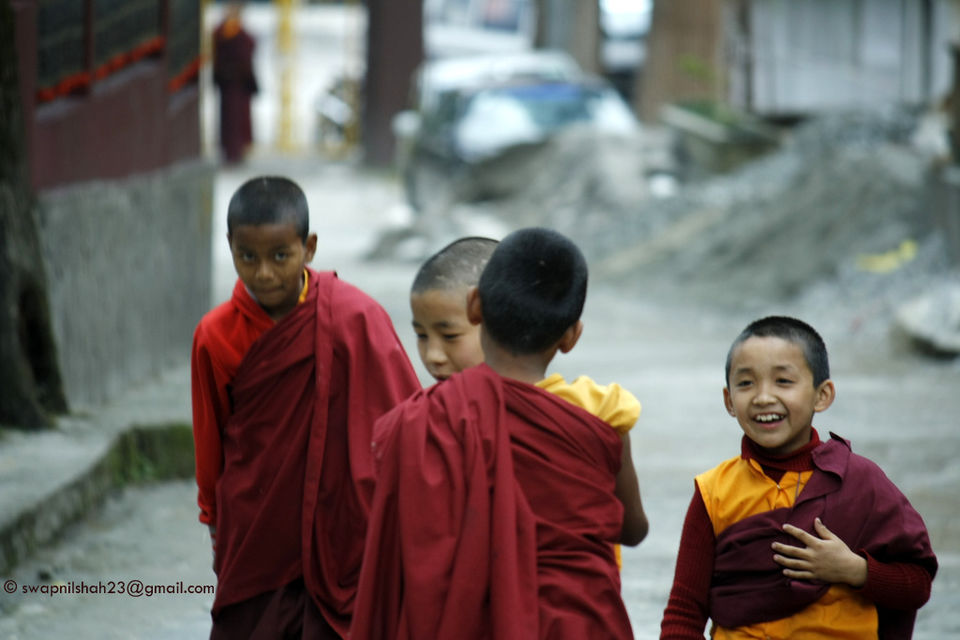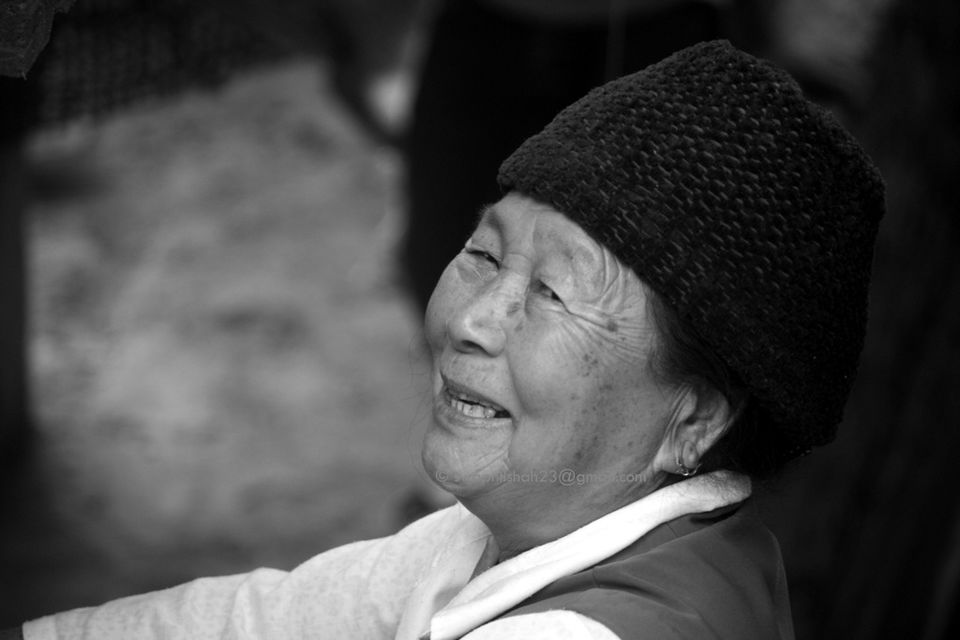 Base city : Gangtok
Nearest Airport : Bagdogra. West Bengal, India
Reaching Gangtok : Cab (Shared as well as Private) from Bagdogra to Gangtok (Approx 3-4 hrs)
Inner Line Permit Required : YES
North Sikkim Tour has to be planned via some travel agent only. There is absolutely zero public transport in this region. Thus entire itinerary has to be set before one leaves Gangtok.
It is usually a 2-3 day trip. 
Day 1 begins with a long drive from Gangtok to Lachen (via Mangan and Chumthang). It is about 6-8 hrs drive. The road after Mangan (lunch point) is pathetic for about 10 kms until Chumthang.
Day 2 is the most exhausting day. We leave at 3 in the morning from Lachen towards Gurudongmar. It is about 4-5 hr drive one way and we have to be back to Lachen by lunch time.
The entire stretch from Lachen to Gurudongmar is horrible and almost back breaking. There are a series of army camps on the way since this road leads to Tibet Border.
Once we reached the Lake, we were spellbound. Mesmerising is not the word. The frozen lake of Gurudongmar is so pictursque that one never feels content of its beauty. It takes a lot of time to settle in and believe in the wonders of nature. Ill let the pictures do the talking.
After a brief stay of about 30mins at Gurudongmar (owing to high altitude 18000ft and increasing windspeeds), we headed back to Lachen for lunch. Post-lunch, we drove to Lachung via Chumthang.
Day 3 was the most beautiful. We left at 6 in the morning and travelled on a very scenic and smooth road to Yumthang Valley. Supposedly the Valley of flowers and rightfully so. After breakfast, we drove towards the Zero Point where abundance of snow, maggie and brandy awaited us. Spent nearly 1.5 hr and started our return journey to Gangtok via Yumthang, Lachung, Chungthang and Mangan.