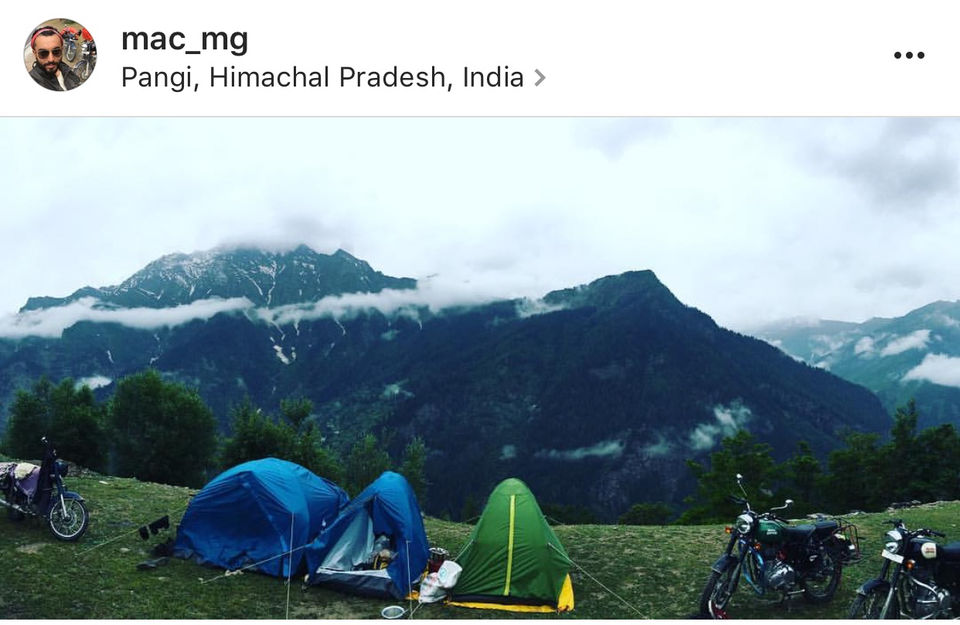 #bestoftravel #BestOfTravel
My first and most memorable bike ride:
"Kathua- Dhalousie- Khajjiar- Chamba- Tissa- Bairagarh- Ranikot- Satrundi- Sach Pass- Pangi Valley(Killar)- Purthi- Udaipur- Keylong- Tandi- Sissu- Koksar- Rohtang Pass- Manali- Kullu- Bhuntar- Mandi- Joginder Nagar- Palampur- Nurpur- Pathankot- Kathua."
I along with my group covered a distance of around 1300-1400 kms in 8 days. The experience is beyond words and can't be explained, one can only feel it. It's a journey of a life time.
The most thrilling and anxious moment of the trip was reaching Sach Pass, everyone was excited and at the same time petrified, the weather showed it's impeccable mood and was ever changing every minute from clear skies to fog to rain to snow. This pass is not for the faint hearted. My friends who have been to Leh, Ladakh a few times and other biker's on the way proclaimed, "Sach Pass" as the big daddy of all mountain passes and I will surely agree. It is at an altitude of approx. 14500ft (4400m). This road is known as "The World's Most Dangerous Road" as it is wet, muddy, rocky, slippery and most of the time you will be riding on the edge of the unpaved road along a deep gorge. The road has many sharp turns and steep slopes without any fences. It is very usual to fall at least 20 times till you reach Killar after crossing Sach Pass, but with God's grace I used my long legs and Caterpillar boots really well .
A big shout out for the people of Pangi Valley, I have never seen in my life such generous and kind hearted people. They really helped us in every way, they could and we could ask for. Salute guys✌️✌️
The best places I liked during the tour were Killar and Udaipur, untouched virgin valleys. The nature is sublime and appears to be in her wildest and magnificent moods. It is very popular among adrenaline junkie trekkers and bike riders. You will hardly find other tourists over there. So if you looking for peace of mind and a less crowded place that's your spot.
We did camping for about 5 days, which was a different experience all together. I would highly recommend if any one wants to do and it's really safe.
If you are an adventure motorcyclist and looking for a dose of ultimate adrenaline rush, this ride should be on the top of your list. Please feel free to DM/comment, to know anything more about the trip if you are planning. I will be more than happy to help.
Stay tuned for the next adventure.