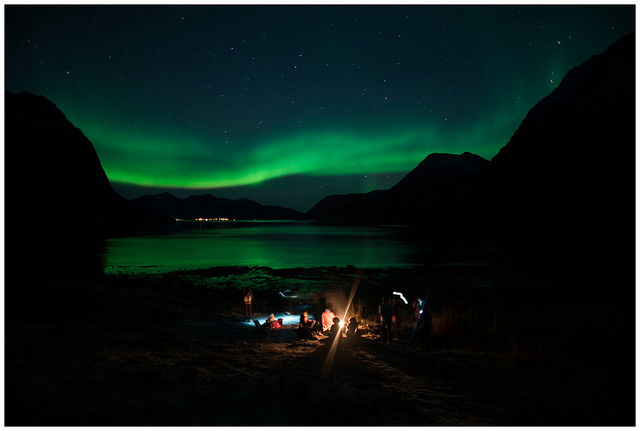 Experience the Norwegian way of life and chase the Northern Lights in Tromso.
Quiet for a thousand years since the sailing days of the Vikings and with the reputation of being marauders; Norway often seems remote to outsiders, even mysterious. Progressive, forward thinking, eco sensitive and naturally rich are some of the phrases one can use to describe modern day Norway. Beyond Oslo and the famous fjords, Norway is a treasure trove of natural wealth, rich cultural history and beautiful landscapes; remarkable given its proximity to the colds of the Arctic Circle.
Norway is at its most magical: vast stretches of serene, postcard-perfect landscapes where it is at times possible to travel for hours without seeing a single soul. There is nothing tame – in this wilderness where everything is on a grand scale, from the deep blue fjords, rich sea life and rearing snowy peaks to jagged forested hills and seemingly limitless expanse of Arctic tundra that beckons the Aurora Borealis (Northern Lights). The people and culture add a whole new perspective for the traveller who is inquisitive to dig deeper into their Viking history and progressive way of life.
How to book? Please call 9483747703 or write to get@unventured.com