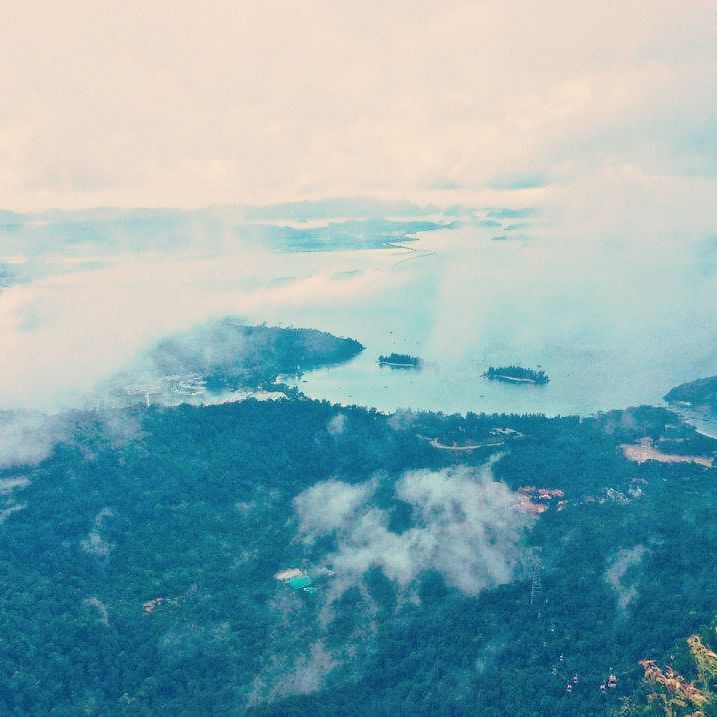 You can get the full article by visiting the author's blog.
Langkawi, often called the 'Jewel of Kedah', is a group of islands off the northwestern coast of Malaysia near Thailand. The largest of these islands is also eponymously called Langkawi. This island draws a large number of Malaysian tourists mainly because it is a duty free island and has excellent connectivity from and to other major tourist destinations of Malaysia. This charming laid-back island also offers opportunities for yachting and snorkelling and is a perfect weekend getaway from the mainland of Malaysia and this island makes sure that the visitors are well taken care of – the locals are exceptionally friendly people who ensure this.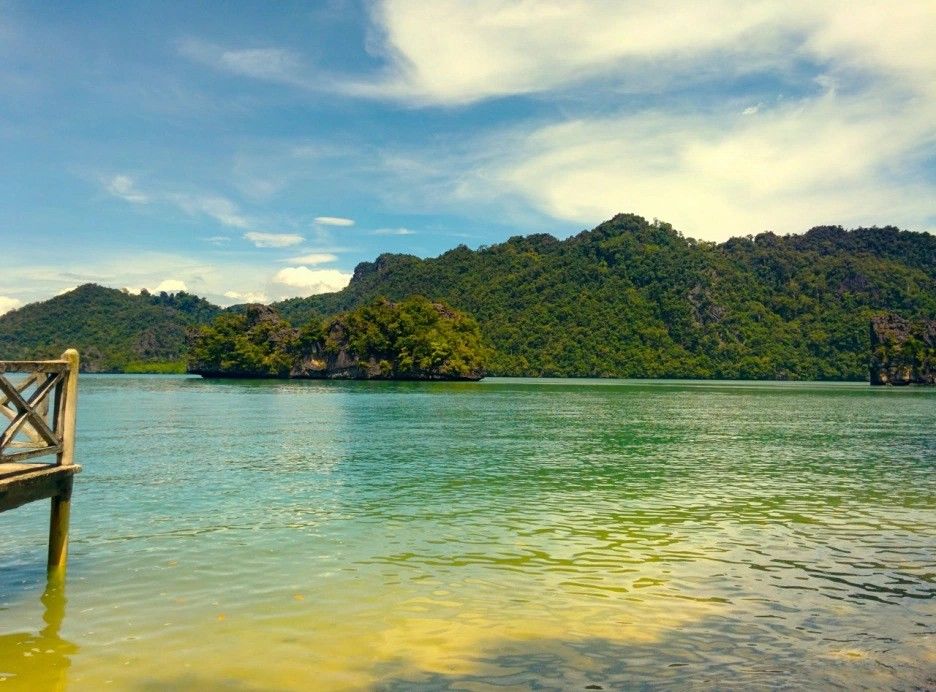 So, this was our private beach!
A Drive-by shoot through the colourful streets of Kuah
HOW TO REACH:
Langkawi is well connected by flights from mainland Malaysia, Singapore and Thailand. There is also a ferry service from mainland Malaysia and Thailand. We chose the flight option as we were travelling from Kuala Lumpur, we travelled by Malindo which we found was the best option considering the free luggage limit of 15 kgs.
Tip: When travelling from Langkawi to mainland Malaysia, remember that there is a restriction on the amount of alcohol that you can carry. Get to know about it at the airport.
ACCOMMODATION:
Langkawi offers plenty of good accommodations at     very reasonable prices. Choose one that is close to one of the major towns – Kuah, Pantai Cenang or  Kedawang so you don't waste time hunting for  restaurants even though the entire island is not too  very big.
We stayed at Kuala Melaka Inn as it was close to the airport and also Pantai Cenang. It was also budget friendly, offered excellent service and had a retail store in the building.
SIGHTS AND PLACES TO SEE:
The island abounds with beaches – lonely, crowded, sandy, rocky, you name it and you could find it. We spent a very limited amount of our time on beaches because they were not very exquisite. There was this Black Sand Beach which was on our way and we visited it twice – once during high tide and once during low tide. This beach is in the northern part of the island.

High tide & Low tide at "Black-sand beach"
The most famous of the attractions is the Langkawi Cable Car, situated on Mount Chinchang, it also leads to the Langkawi Sky Bridge. It is situated in the northwest corner of the island in the Oriental Village and if the posters there are to be believed, it also has the steepest gradient (42°) in the world for a cable car. The entry is through the Oriental village which also houses other attractionssuch as Art in Paradise, a Duty Free Shop, Duck Tours amongst others. We skipped most of these places including the highly acclaimed 3D Art in Paradise and had a little snack at a German Bakery. It is a good idea to refresh yourself while you wait here for your time slot.
To avoid the wait, go for the Express queue that costs RM 50 extra per person in addition to the RM 45 per person for the Cable Car ride. They do not operate the cable car if there is a strong wind blowing; which was precisely what happened when we visited, so we waited for nearly an hour before they resumed operations before waiting in the queue for at least 40 minutes. The worst part was that after this wait, we were taken to a boring 5D movie at the Sky Dome.The best part was that after the movie, we were taken to the boarding station, the sight of which renewed our energy. The frightening part was that there were glass-bottom cable cars which are sure to make you freak out. The way up takes around 15 minutes with one stop at a viewing platform, be sure to get down here. The 360° view from the platform is vividly colourful with an expanse of green trees on one side and a cloudy blue sea on the other. Also, there are refreshments and utilities here, but as expected, are priced slightly higher than normal. Continue reading...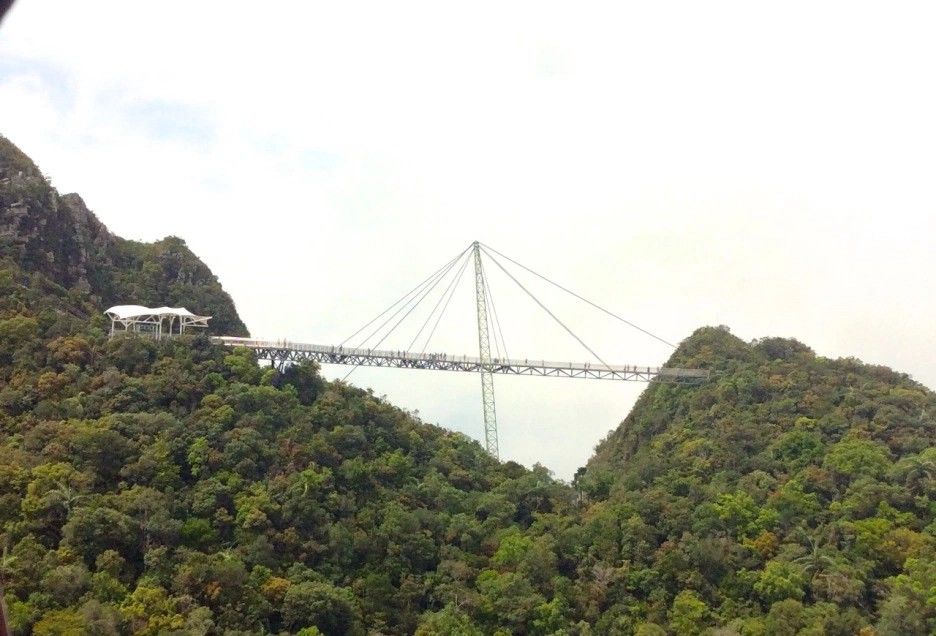 The place from where the Don jumps