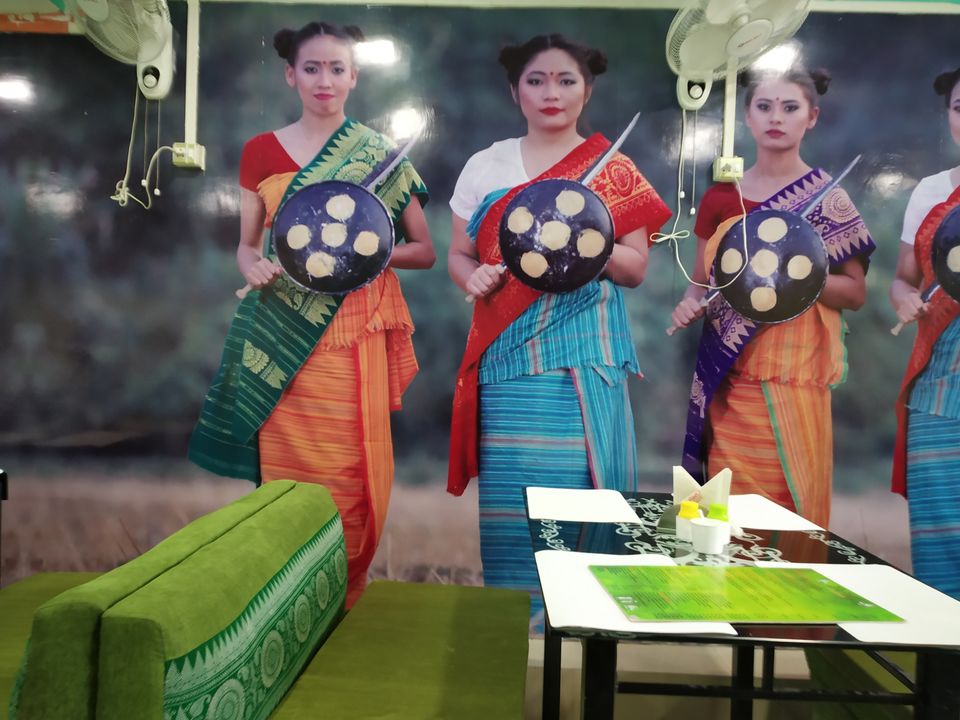 Are you in Guwahati? Looking for ethnic food. Try one of the indegenous Bodo Ethnic foods at Jarow- The Bodo Kitchen at Guwahati.
Me and my hubby in the eve of New year 2018 at Guwahati went on a Date at this restaurant to experience the Flavours of the indegenous culture.
The hotel is situated at Chandmari flyover Guwahati and the brain child of this foodie hangout is a budding lady entrepreneur. The moment we entered the place we were embraced with the bodo culture which reflected from the decor of the walls to sofas, then from the man to the cook with its costumes. The concepts were beautifully designed and good ambiance for family hangout too.
A man wrapped with aronai in traditional attire asked us "what would you like to order sir madam"
We looked through menu and ordered The Pork Thaali and the Fish Thaali. The pork Thaali had – Pork with onla, Pork with thiger, Pork with sobai, Lafa veggie all the indegenous combination in one plate which is like a nostalgia for any bodo men or women. Same was with the fish Thaali which had all the ingredients and flashback of the culture.
Happy us! Happy food! Happy stomach!
#entrepreneurshipidea #ladyentrepreneur #culture #bodo #food