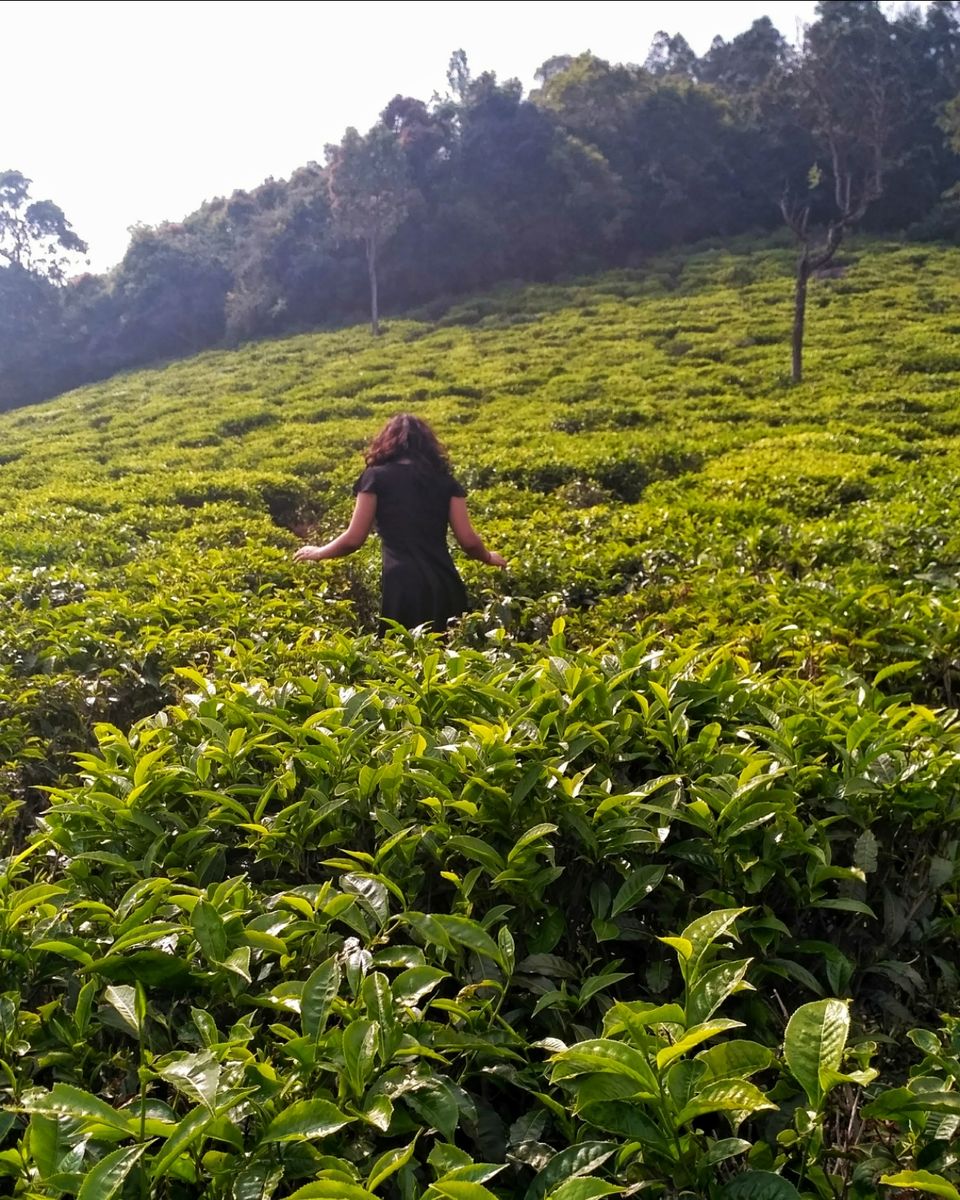 Winding around pine thickets for the past half hour, you have been adoring the midnight-blue silhouette of Nilgiris painted against the pale-blue skies. Looks so much like those pretty picture postcards.
Finally, you disembark at the Sim's Park. On the board outside, it boasts of having rare plant species from around the world. You walk inside and roam around, breathing in the fresh air thick with an earthy fragrance.
Having experienced the storm in Ooty last night, you find Coonoor surprisingly sunny. And so much more beautiful that you snap out of the auto midway to dash for the tea gardens flanking either side of the road. Coonoor has acres and acres of them! Rambling around, you soak in the overwhelming essence of tea leaves. The Blue Mountain tea that grows here is dark and is known for its intense fragrance and flavour.
Further up the road, you stop by the Highfield Tea Factory and watch the end-to-end process of tea being made from these tea leaves. The entire place feels immersed in a strong aroma. It permeates you. Tickles your senses. A few refreshing cups of Chocolate Tea, Masala Tea, and Green Tea later, you feel grateful for the little sips of happiness.
Walking on, you come across coffee beans being ground into powder. Feeling your love for coffee scream inside you full-throttle, you instantly pick up a handful to take back home as a souvenir.
Few steps ahead, a sharp and pungent scent comes wafting across the room. Inquisitive, you find out, what you had just sniffed was the odor of eucalyptus oil being procured from the eucalyptus leaves lying heaped nearby.
As you step out, you see small shops selling natural oils and creams, and feeling whimsically compelled, you immediately buy the cucumber one. Downstairs, they are selling handmade chocolates and you don't leave without packing all the dark chocolate that you will need for the month.
Driving off to Lamb's Rock, past cultivated plantations, and unguarded wilderness, you uncover Coonoor more intimately on the way. Lying sheathed in clouds and mist, it is a beauty enveloped in the embrace of blue hills, that appear melting into the blue skies.
You trek up to the highest viewpoint at Lamb's Rock and take a fleeting glance around. What strikes you is, you are staring down into a deep, scary gorge that at the same time accommodates a breathtaking panorama of tea estates, coffee estates, and Coimbatore plains. Surreal. The path back meanders through a jungle and the experience is alarminglyinvigorating. Exactly how badly had you needed this rush?!
At last, you arrive at Dolphin's Nose. It takes you a while to register for yourself how the tip of the peak resembles a dolphin's nose. A beautiful wind blows in your face, as you stand there watching the Catherine Falls pound in the distance.
Later in the night, you lie snuggled up under your blanket, back on your way to Bengaluru, and the moon through the window feels like a welcome trespasser.
..........
This blogpost first appeared on unsunkensun.com. If you liked it, please share it and do check out my blog unsunkensun.com for more such posts! Say hi on Instagram @iamheenakohli ????❤️