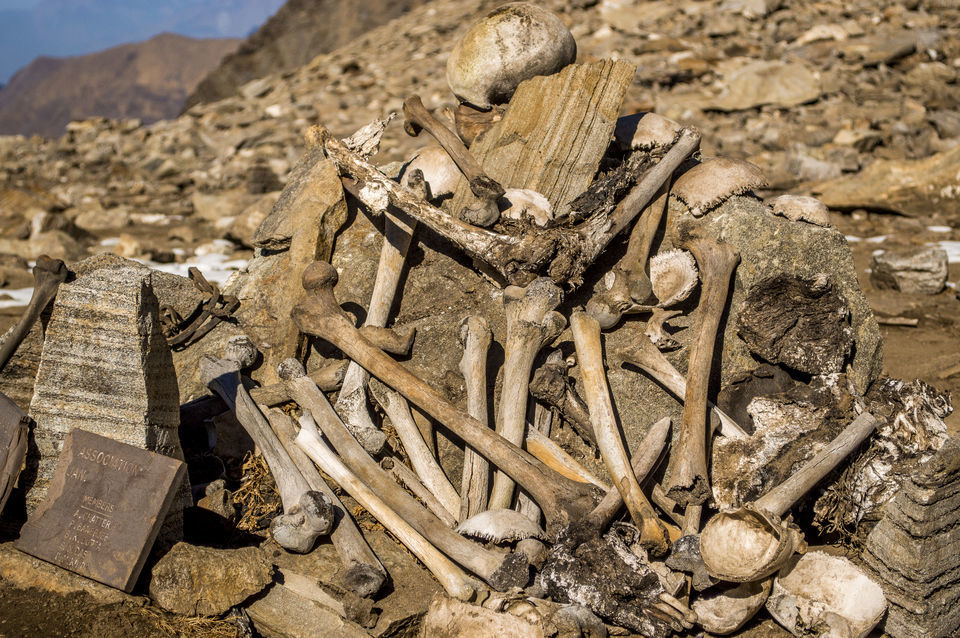 A brief itinerary
day1- kathgodam(nearest railway station- lohajung
day2- lohajung- bedni bugyal via Wan
day3- bedni bugyal- patar nachani
day4- patar nachani- rookund & junargali via bagwabasha
day5- patar nachani- bedni bugyal
day6- bedni bugyal- Lohajung via Wan
We started early for Wan village which is the last village before the trek commenced. It's a few minutes drive from Lohajung to Wan, we reached Wan, had our breakfast and slowly started for our trek. Our destination was Bedni Bugyal. Since it was November already our aim was to complete the trek as early as possible before the trails become impossible to be walked through. We slowly walked through the village and then walked through the forests and came to Ghairoli Patal where we gave a brief stop. Ghairoli patal is also a camp site where many trekkers stay for a night and then move forward to bedni bugyal, but after a brief stop we decided to move upto Bedni bugyal which was supposed to be our first stop. As we moved up from Ghairoli patal the sourroundings changed drastically. We were now above the tree line and were moving up through the grasslands. After 7-8 long hours of walk we finally came to Bedni campsite.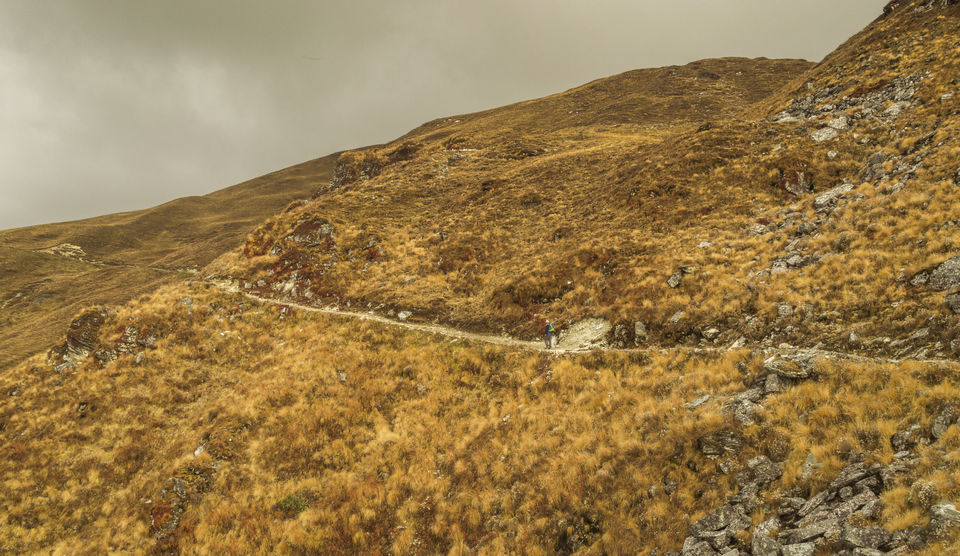 The temperature in Bedni bugyal was freezing. We woke up very early and had a magnificent view of the mountain peaks from the bugyal. We could see Trishul, Nanda Ghunti, Chaukhamba etc. We had our breakfast and soon started for Patarnachani. The trail was quite easy and we only took 4 hours to reach patarnachni. We were also greeted by light drizzle on our way. And since we were the only group to trek to roopkund at that time of the year we found the fibre huts a Patarnachani empty and did not have to set up tents. At such freezing temperature the fibre huts were just the blessings in disguise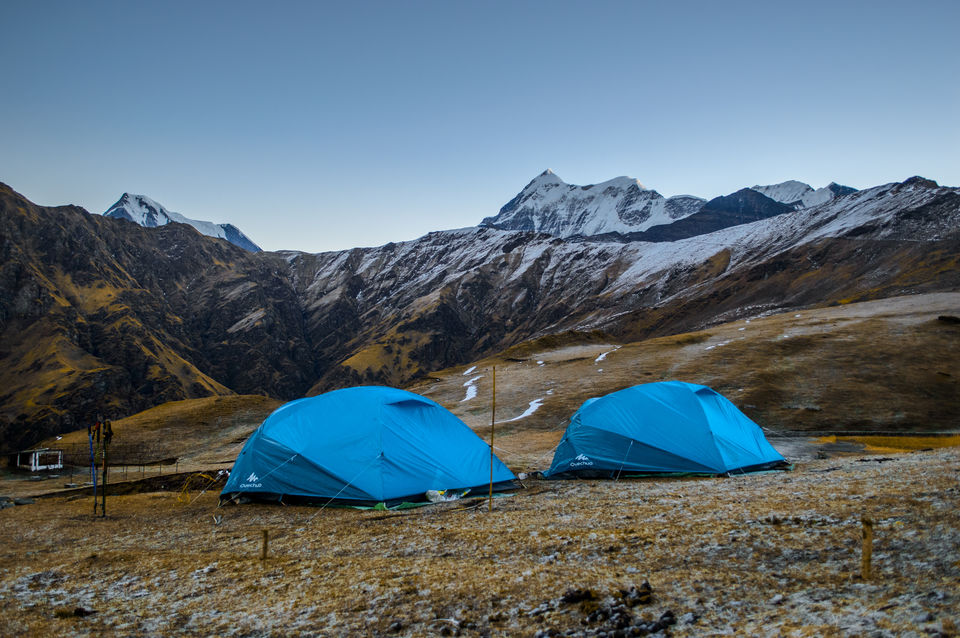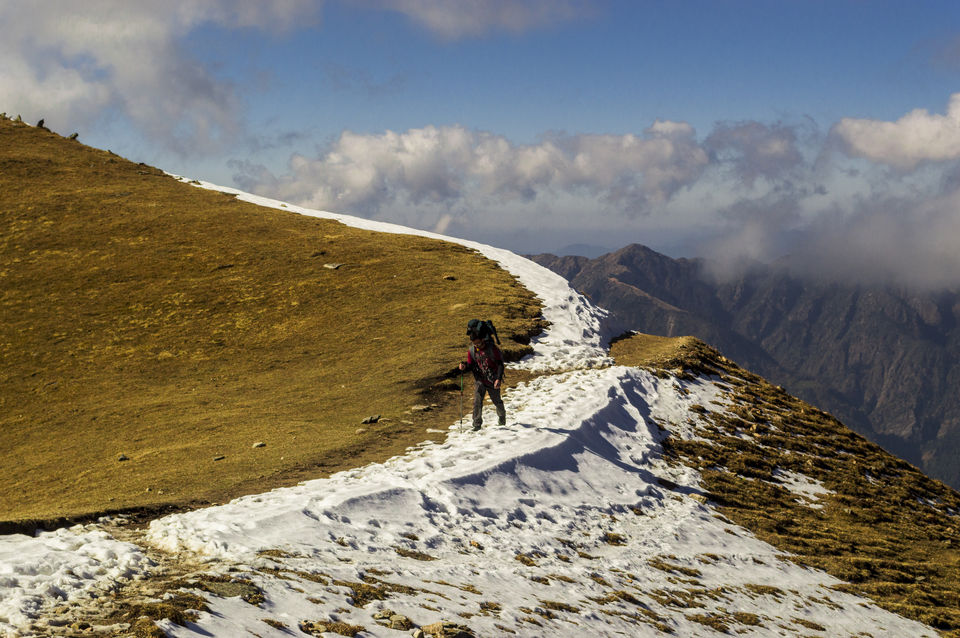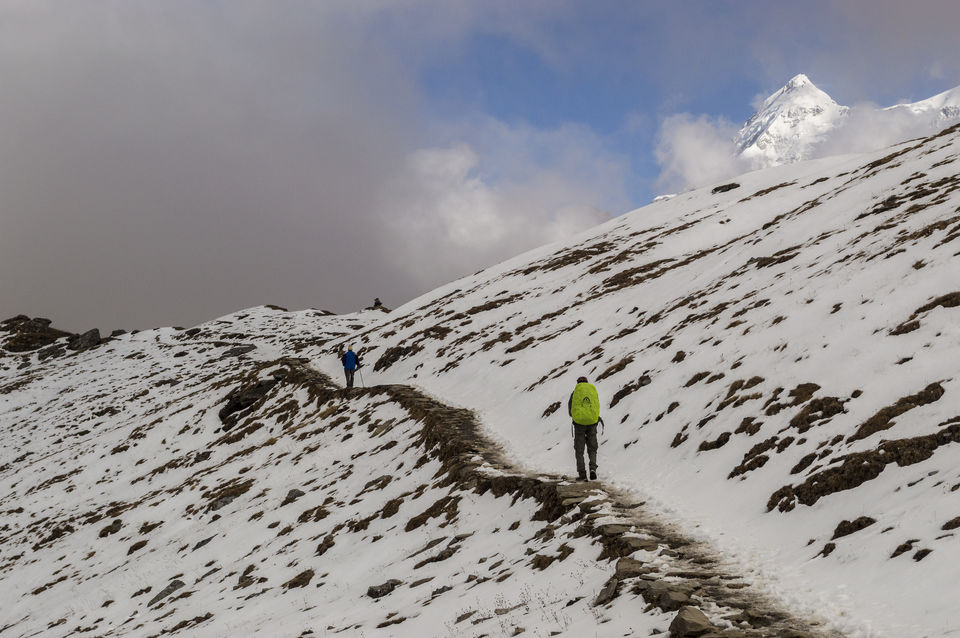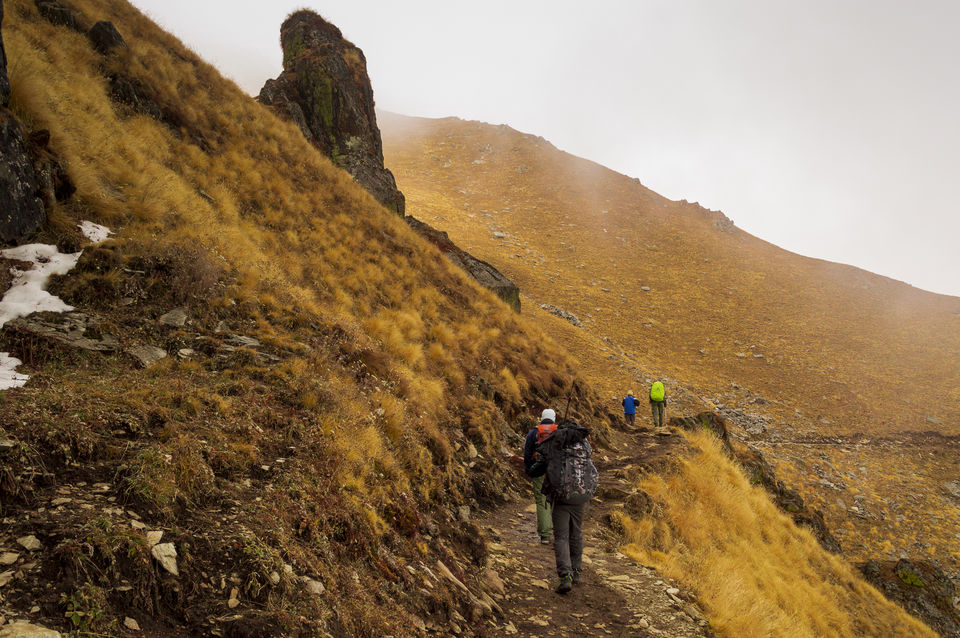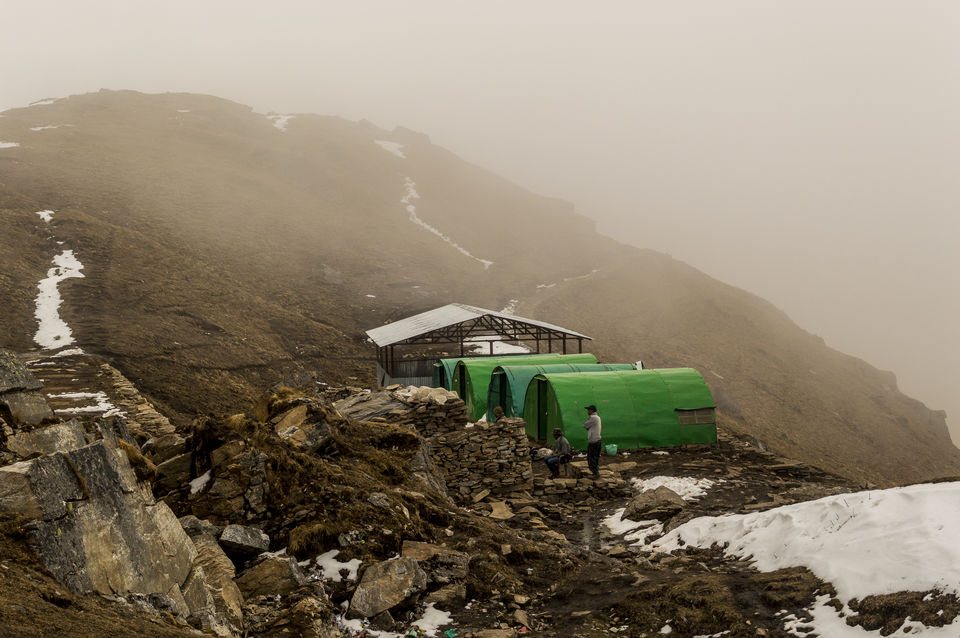 On October 31st we arrived at the Kathgodam station early morning. The weather was quite magnificent, the sun was shining and there was a chill in the air. We had already booked a car(scorpio), we unloaded our luggage into the car roof and settled inside the car. we started for Lohajung or first stop for the trek to Roopkund. Its a very long journey from kathgodam to lohajung it almost took us 12-13 hours.The road was pretty good in the initial stages but it deteriorated as we moved closer to lohajung. we reached lohajung at around 7 in the evening. As soon as we came out of our car we realised how cold it was outside. it must have been 1-2° celcius, it took us by surprise as we did not expect the temperature to be this low. We retired for the night at a small guest house where we were the only guests.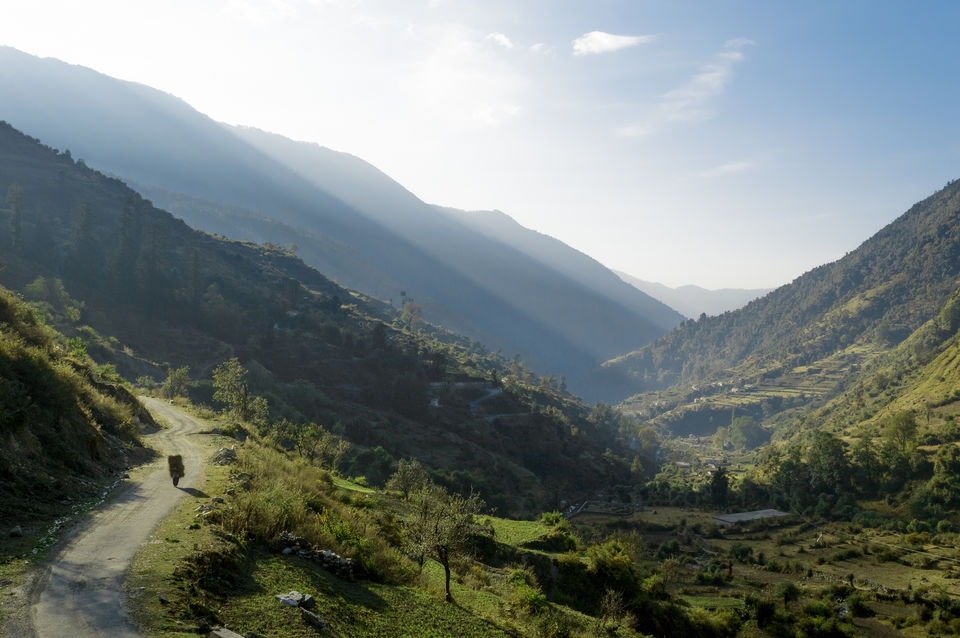 On the way to Patarnachani we were told by our guide that a stay at bagwabasha was not possible as there was no drinking water over there as most of the place was under the 1st layer of snow, and also there was no grass which the mules that we had with us would eat. So we decided that we would start early from Patarnachani and then cover Roopkund and Junargali and then come back to Patarnachani. We started at 3a.m in the morning and worked ourselves up the mountains in that freezing temperature which was definitely negative at that hour. It was a very long walk and we finally reached Rookund at around 11a.m. The final 500mts to Roopkund is the toughest I have experienced in trekking, the climb is very steep and we stopped to regain our breath after every four steps. Finally when we climbed to junargali and the view of Trishul and Nanda ghunti that greeted us over there, made us forget all our pain. It was as if we were standing right at the doorsteps of the heaven. We stayed there for a while and then started our climb down the mountains back to Patarnachani.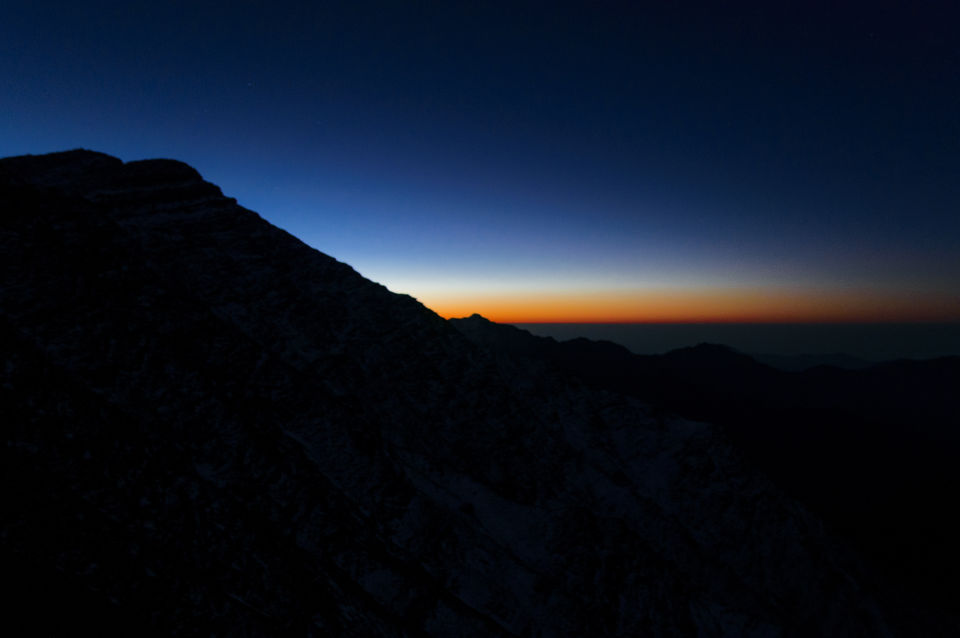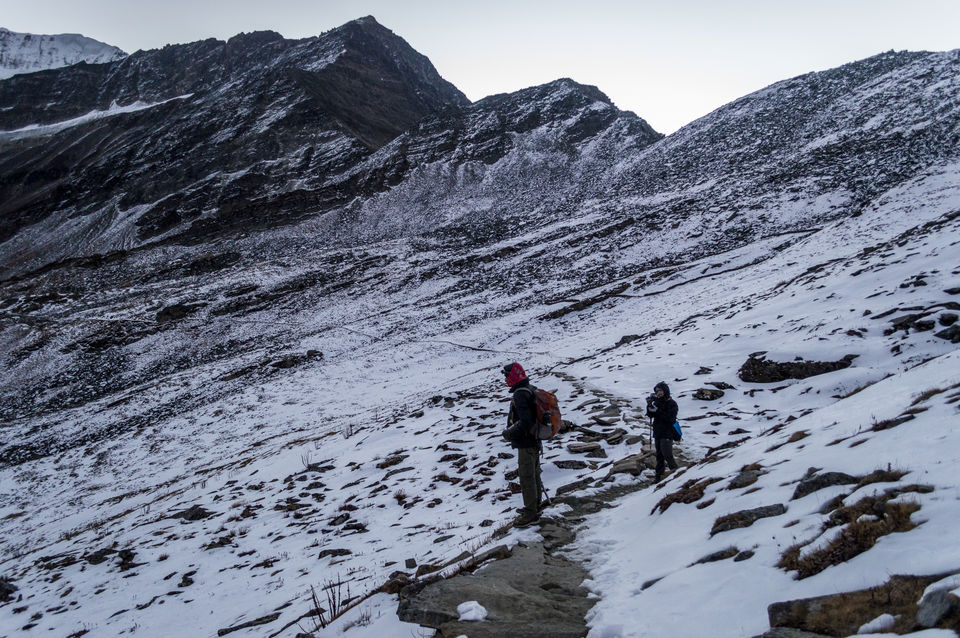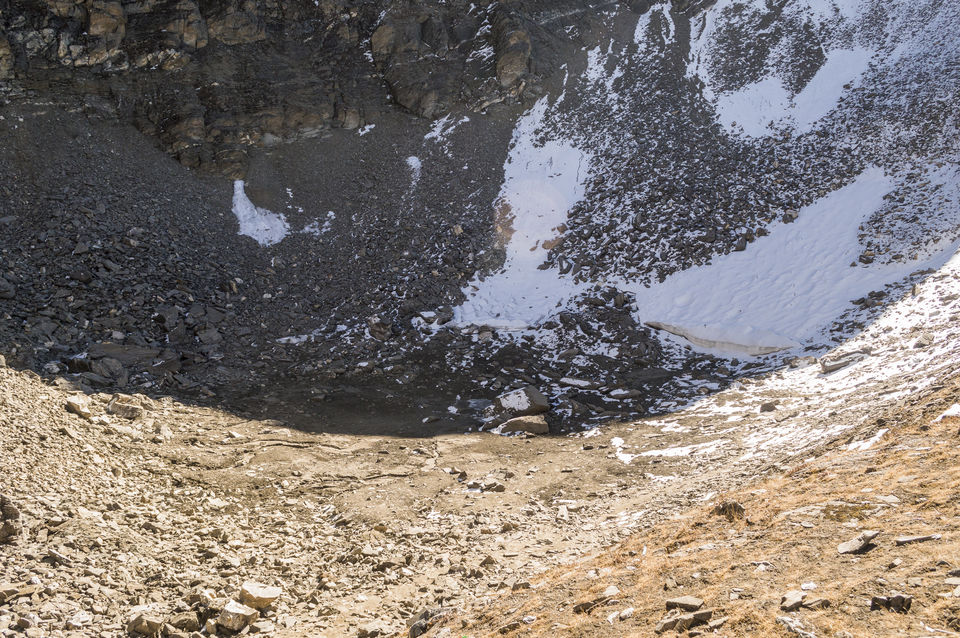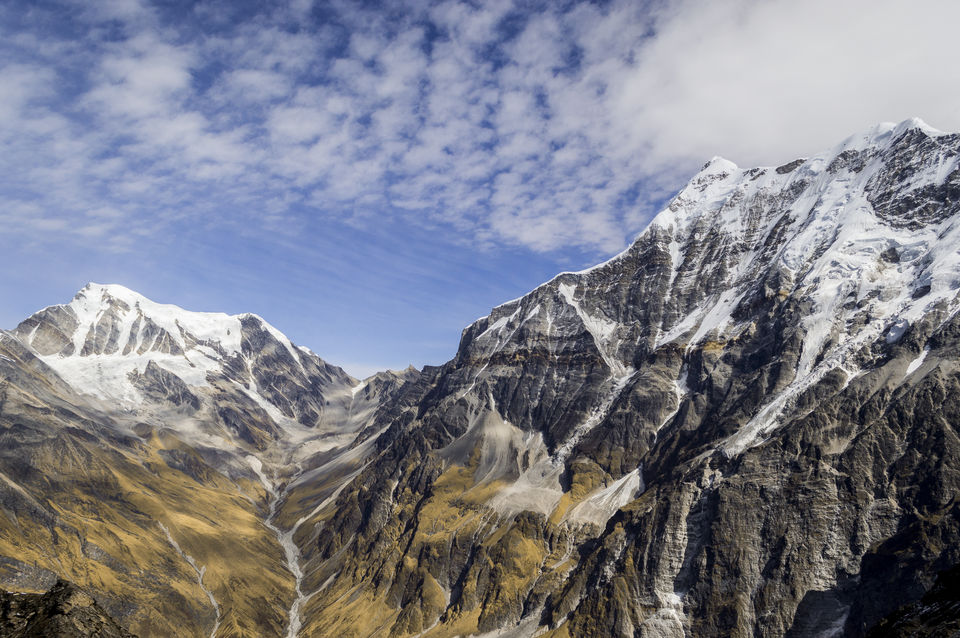 We came back to Lohajung via the same route as the temperature kept dropping day by day. We were blown by the scenic nature we came accross the entire trek and our heart was also filled with lots of questions about the mystery behind roopkund. why is there so many skeletal remains of old and young, of rich and poor, of man and woman? The questions yet remains unanswered. Although there are many theories the people have come across and also there are so many local lore about Roopkund, that we don't really know what to believe. But deep down my heart the mystery still remains.