From: - Chandigarh to Shimla
Distance: - 100 Kms
Time taken: - 10 Hours (5 AM to 3 PM)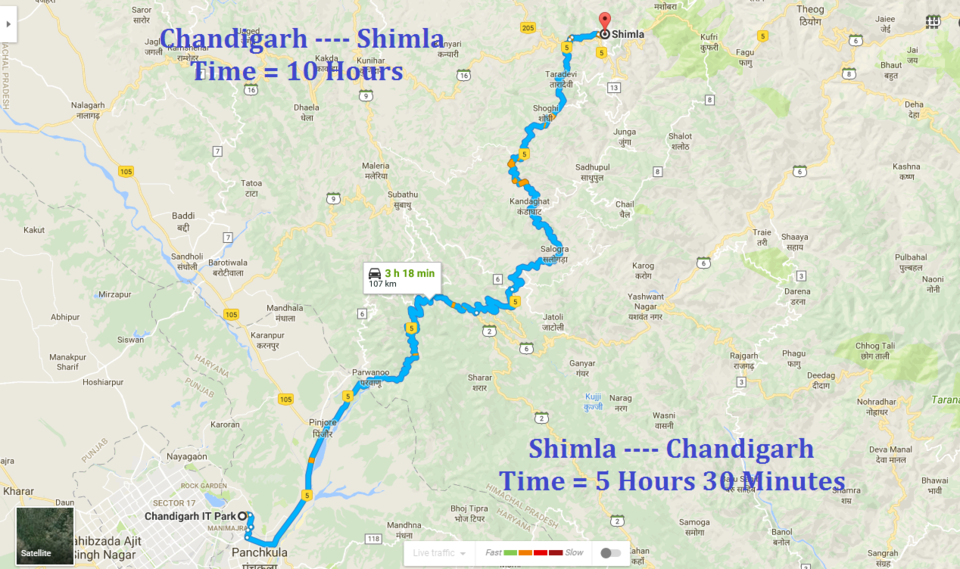 A dream of every cyclist to have both kinds of terrains (Plain Roads and Mountains) nearby him/her. I am one of those lucky cyclists who have both these terrains. As I am from Chandigarh so I have plain roads towards Delhi, Amritsar or any direction other then Shimla or Himachal Pradesh because Shimla and HP is all about mountains, and these mountains are just 25 Kms from Chandigarh.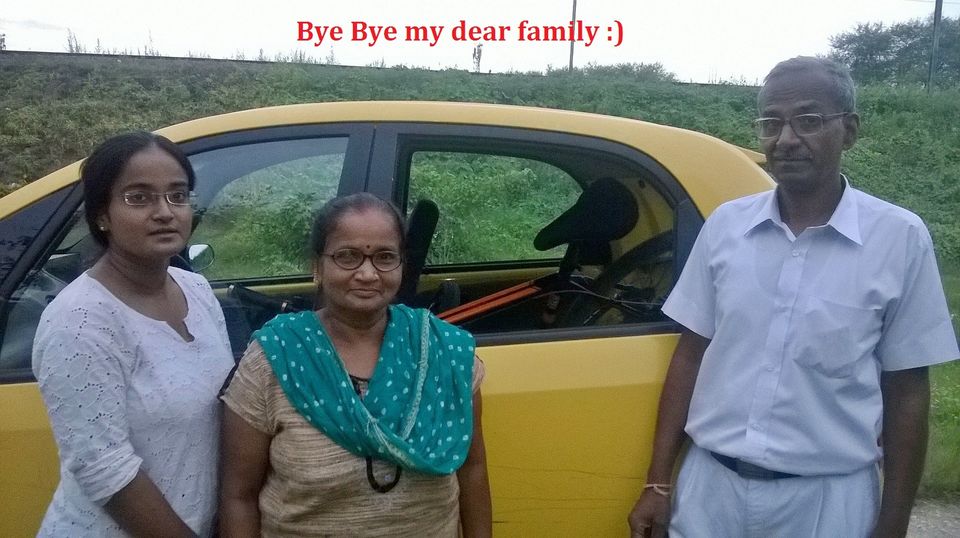 It was me and one of my colleague Amit Rana from Haryana, We both were very excited about this cycling trip but you know before even riding our cycles we both had to decide whether we should go or not because it was raining very heavily in Chandigarh as it was September (2nd and 3rd September – Rainy season) and weather forecast for Shimla was also the same. After lots of discussion we both started and I convinced Amit that Rain is till Kalka and not after that and trust me there was no rain after Kalka (Saraswati Maa baithi thi jeebh pe :P ). We started with one our friend Rahul Kumar on Activa as he also wanted to join us but on Activa.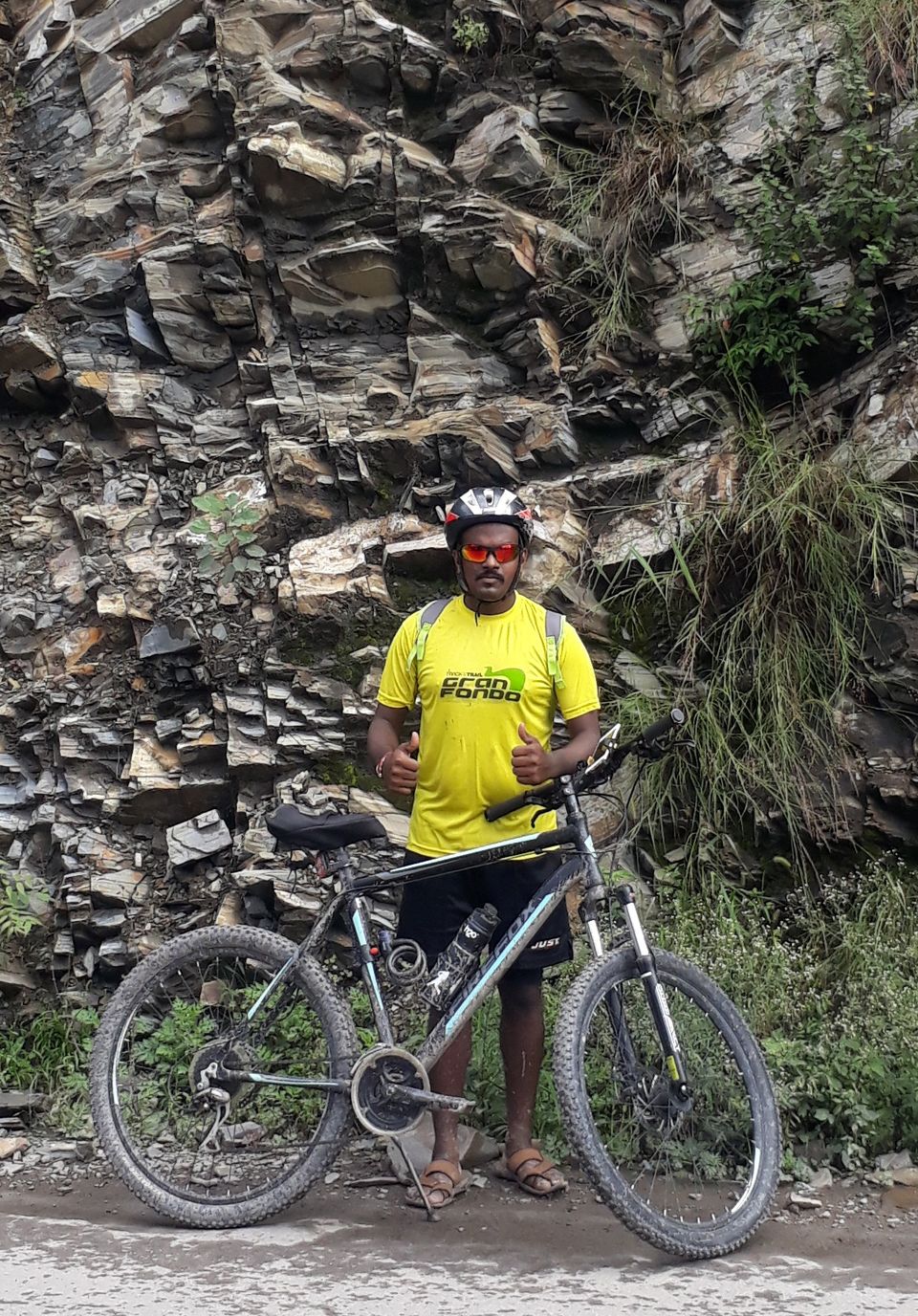 It was 5:30 am and we reached Kalka, it was very pleasant weather and we were riding comfortably. Total distance from Chandigarh to Shimla is 100 Kms and our plan was to complete it in max 12 hours. Kalka is 20 Kms away from Chandigarh and mountains starts from here. Our next target was to reach Jabli, Road condition was very - very bad as this stretch of road from Parwanoo (place after Kalka) to Kumarhatti was under maintenance. We reached Jabli and now we were tired and hungry, so we finished our 1st water bottle only and we eyed to Dharampur (Junction point for Kasauli and Shimla) for some breakfast.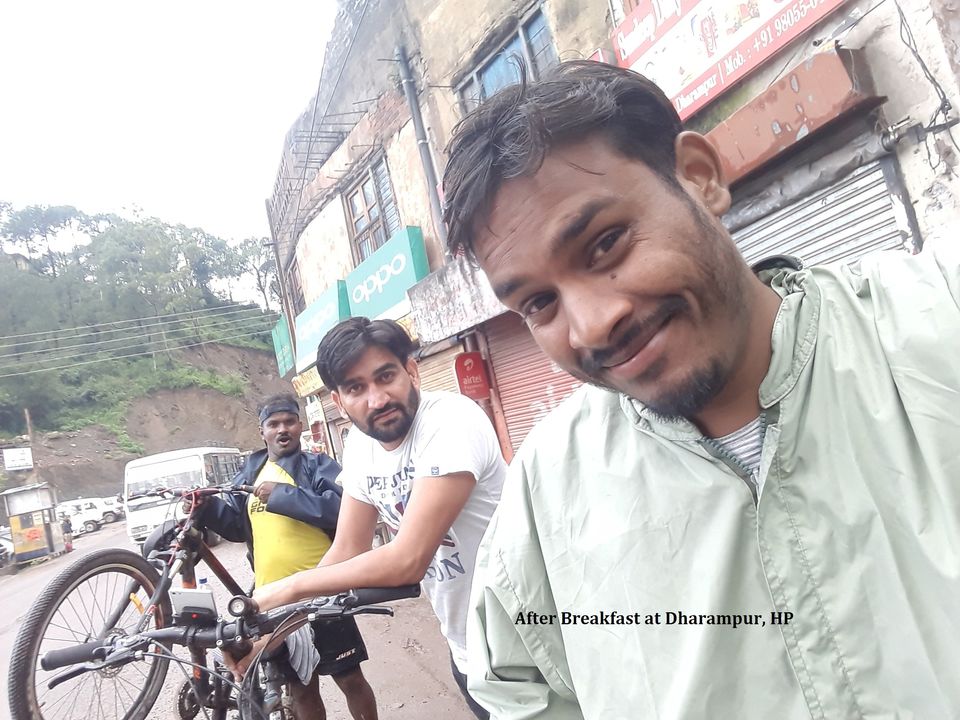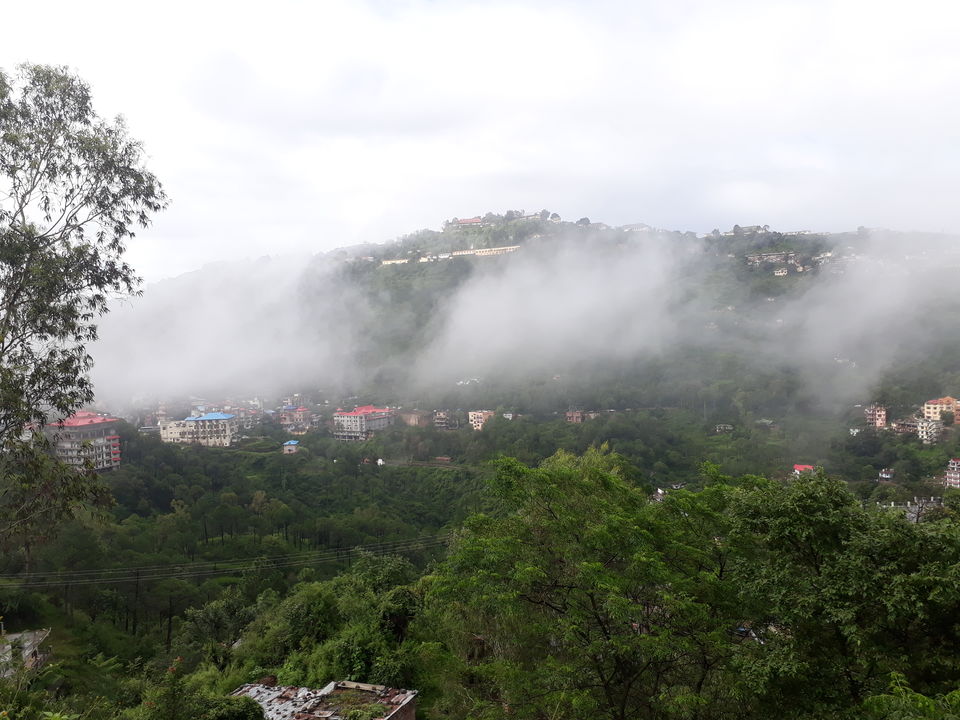 We had our breakfast their and again we were on track and our next target was Barog. We were running before time and reached Kumarhatti, now roads were good but now we had to ride the mountain, Kumarhatti to Barog was just 4 Kms but it was steep – very steep and Stretch was killer.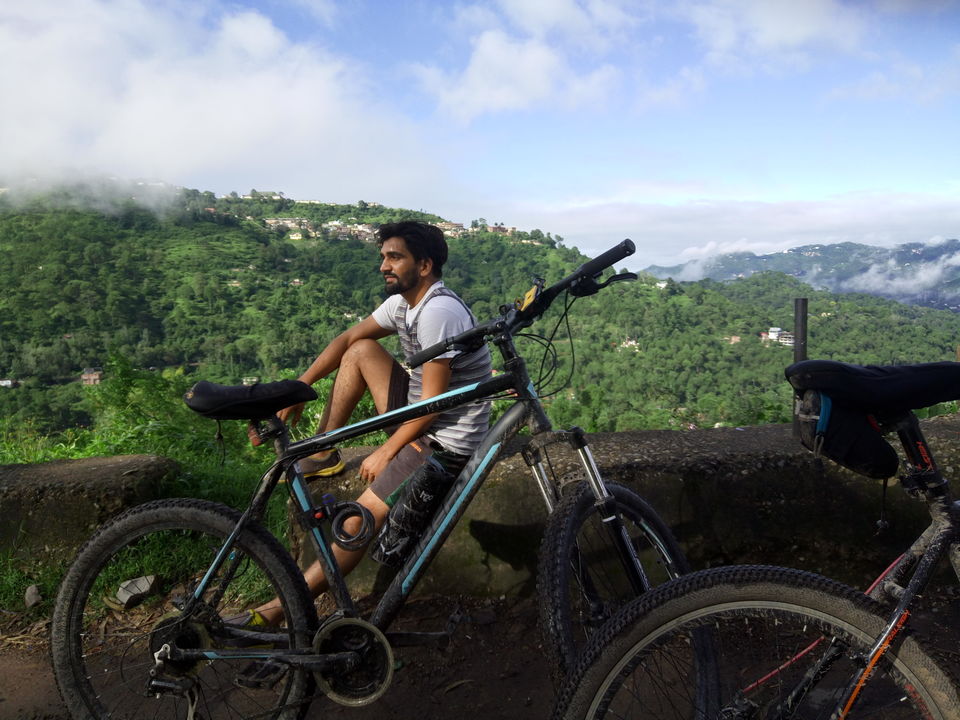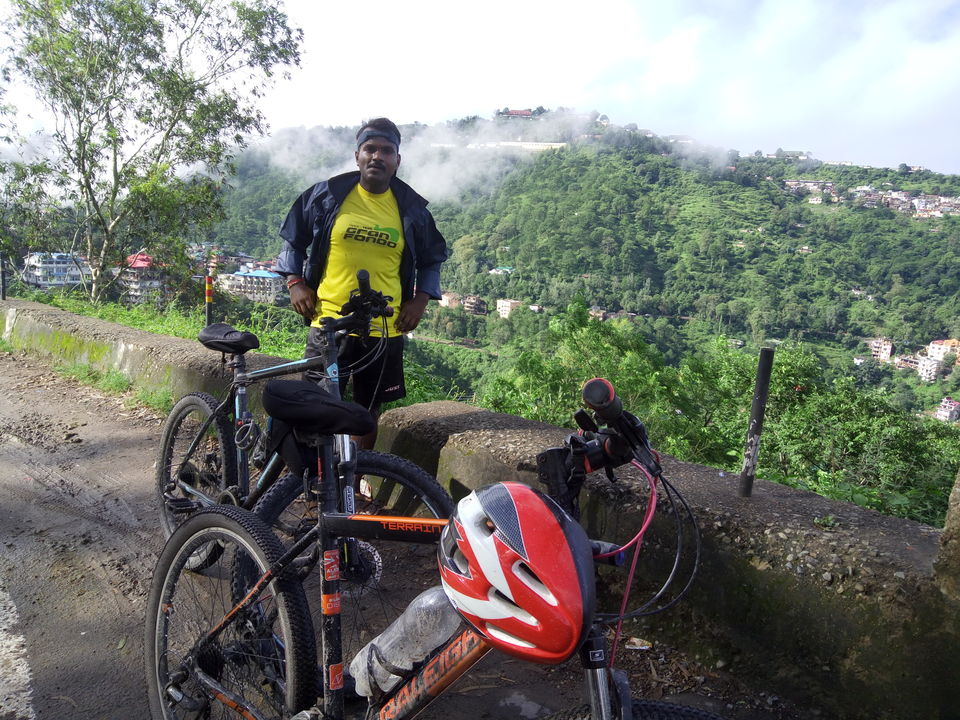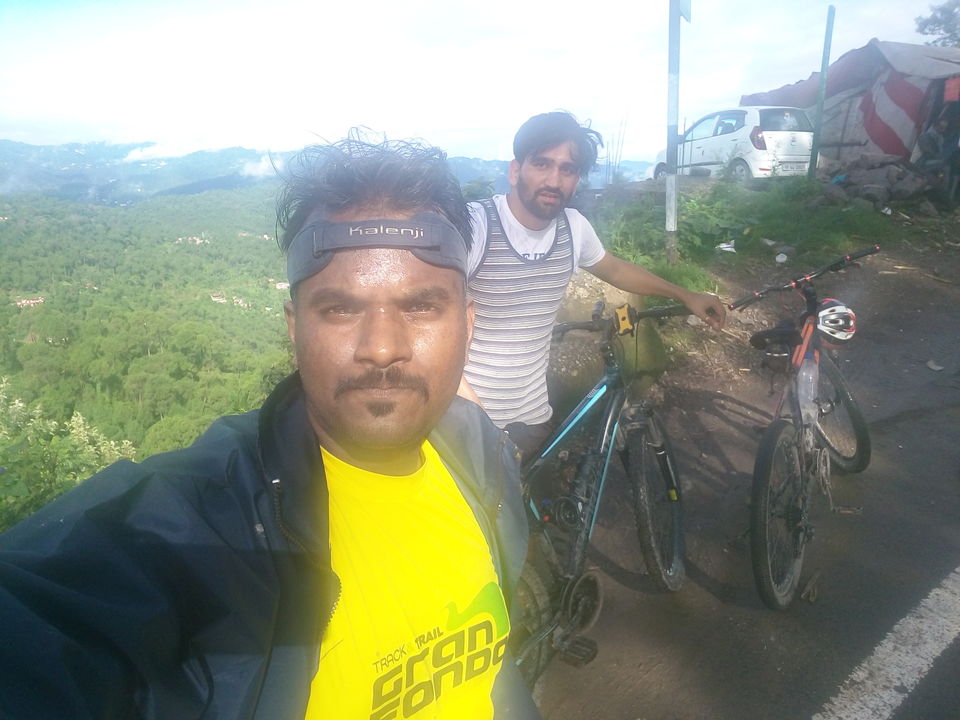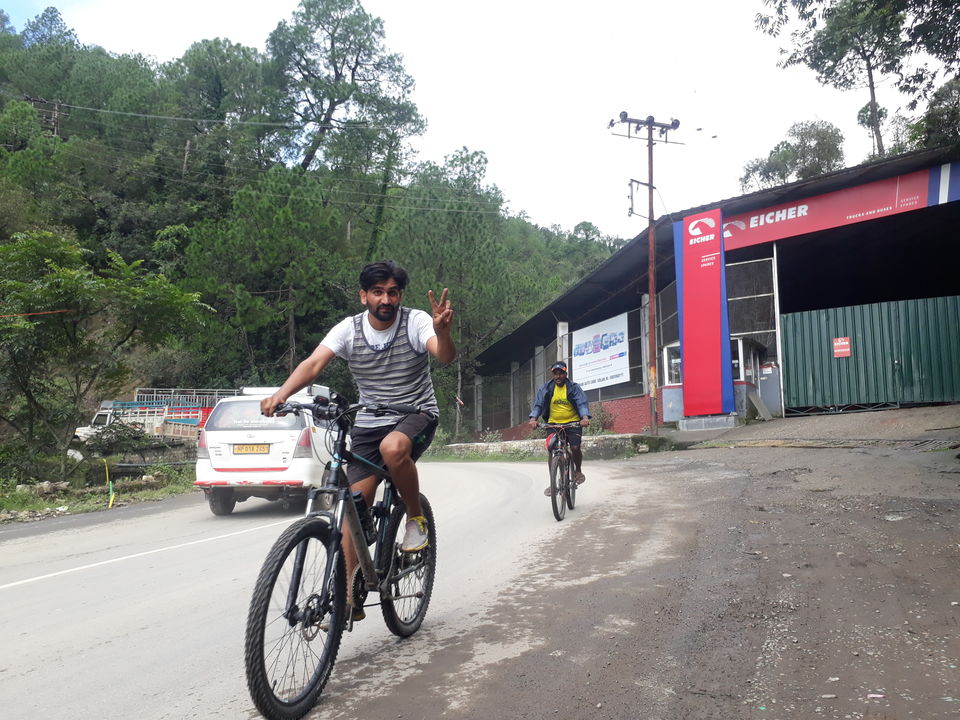 We ridded uphill all the way from Kalka to Kumarhatti but again Kumarhatti to Barog was death. Anyhow we reached Barog and now comes the smile as it was totally downhill to Solan as we had our plan to fuel-up our stomach in Solan (2nd largest city after Shimla, education and agricultural hub in HP).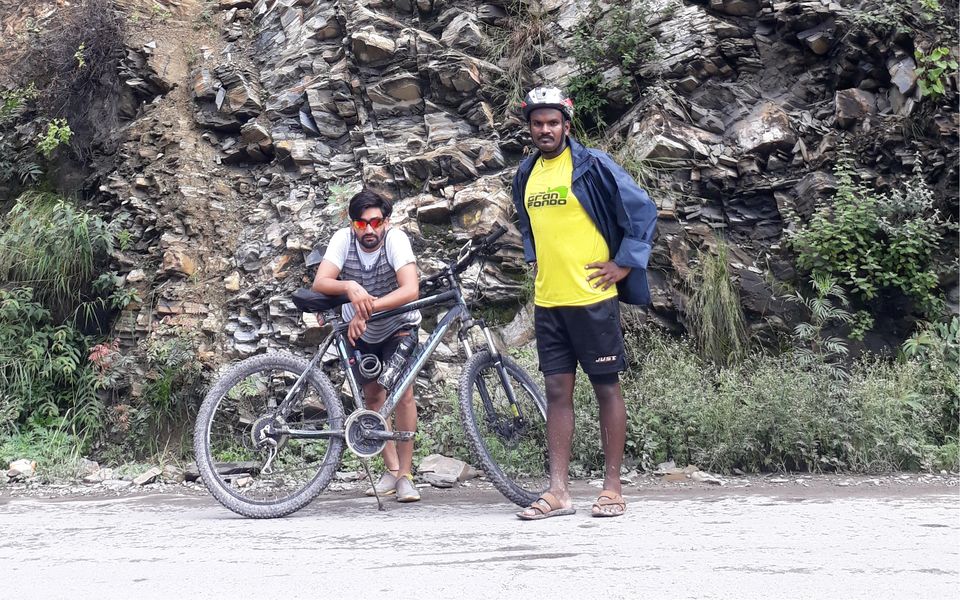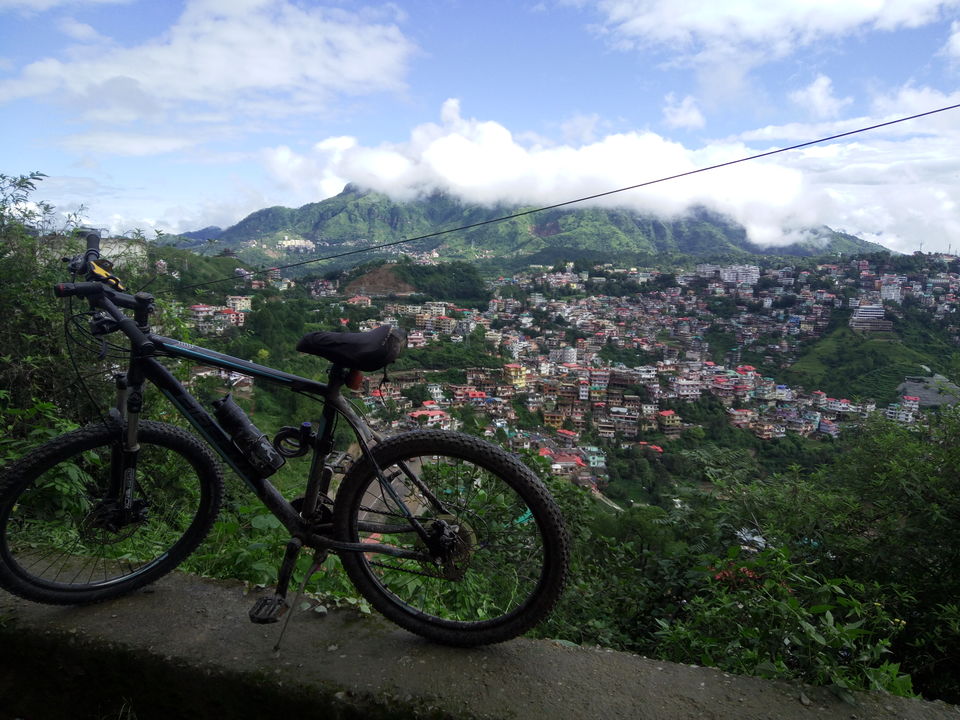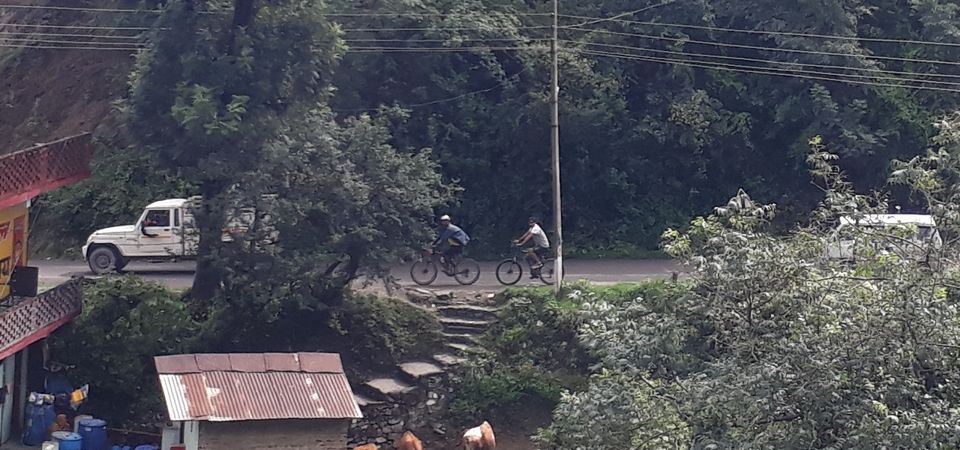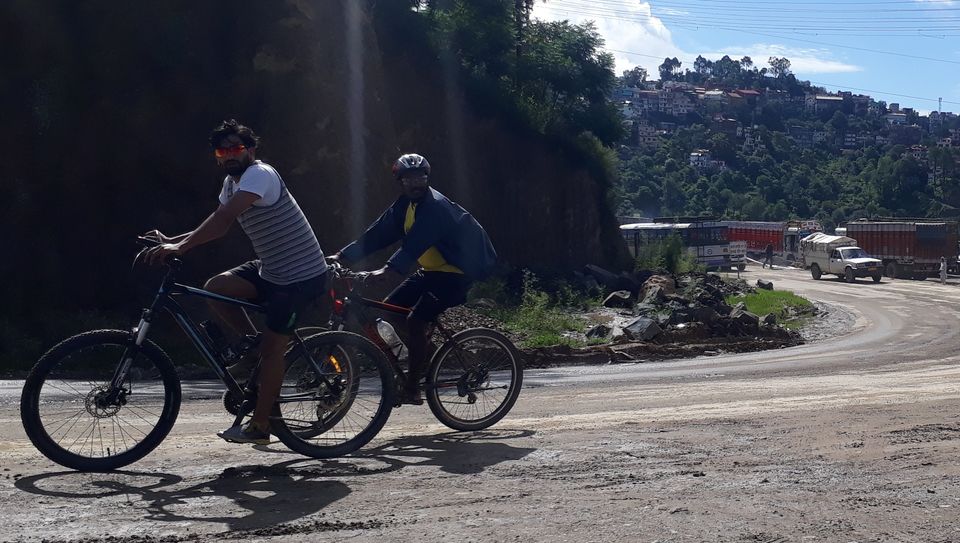 Amit had some Andaa Bhurji and I ordered aloo parantha. It was 10 am and after our 2nd breakfast now we were back on our track but before that we asked the shopkeeper that how far is Shimla (actually we wanted to know that how high Shimla is and how much we have to ride uphill :P). He told us that Shimla is just 40 Kms, 30 kms are very much plain still we will gain some height but without knowing that but last 10 Kms from Shoghi to Shimla is very steep specially from a place called Sankatmochan near Shimla (Last 5 Kms). This stretch was tougher then Kumarhatti – Barog stretch.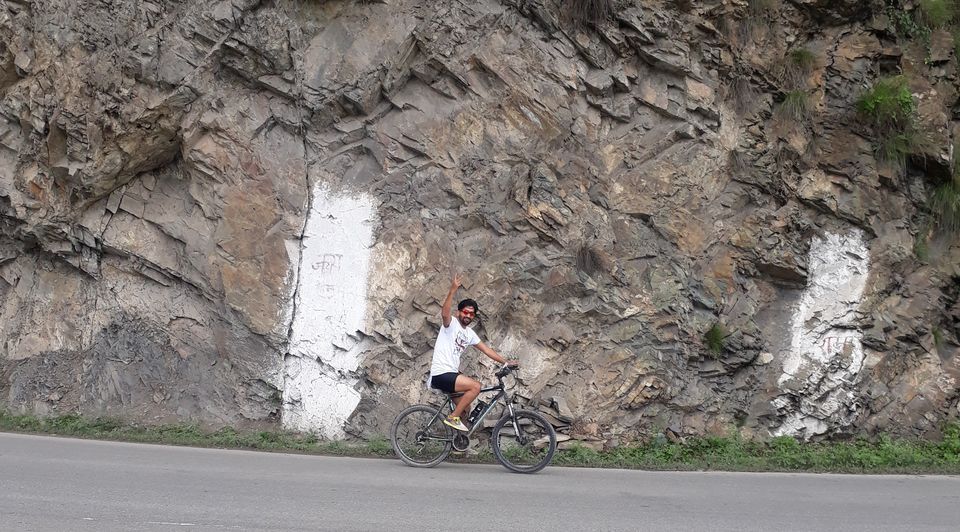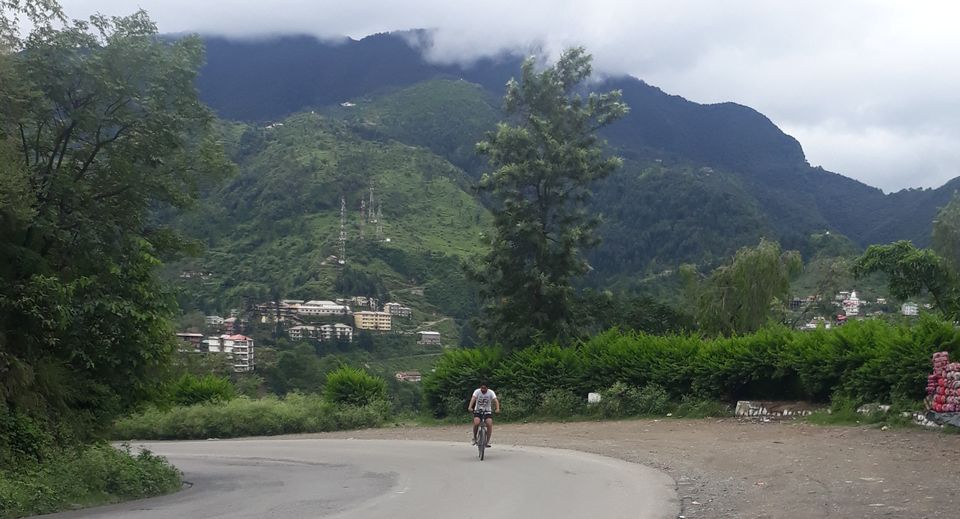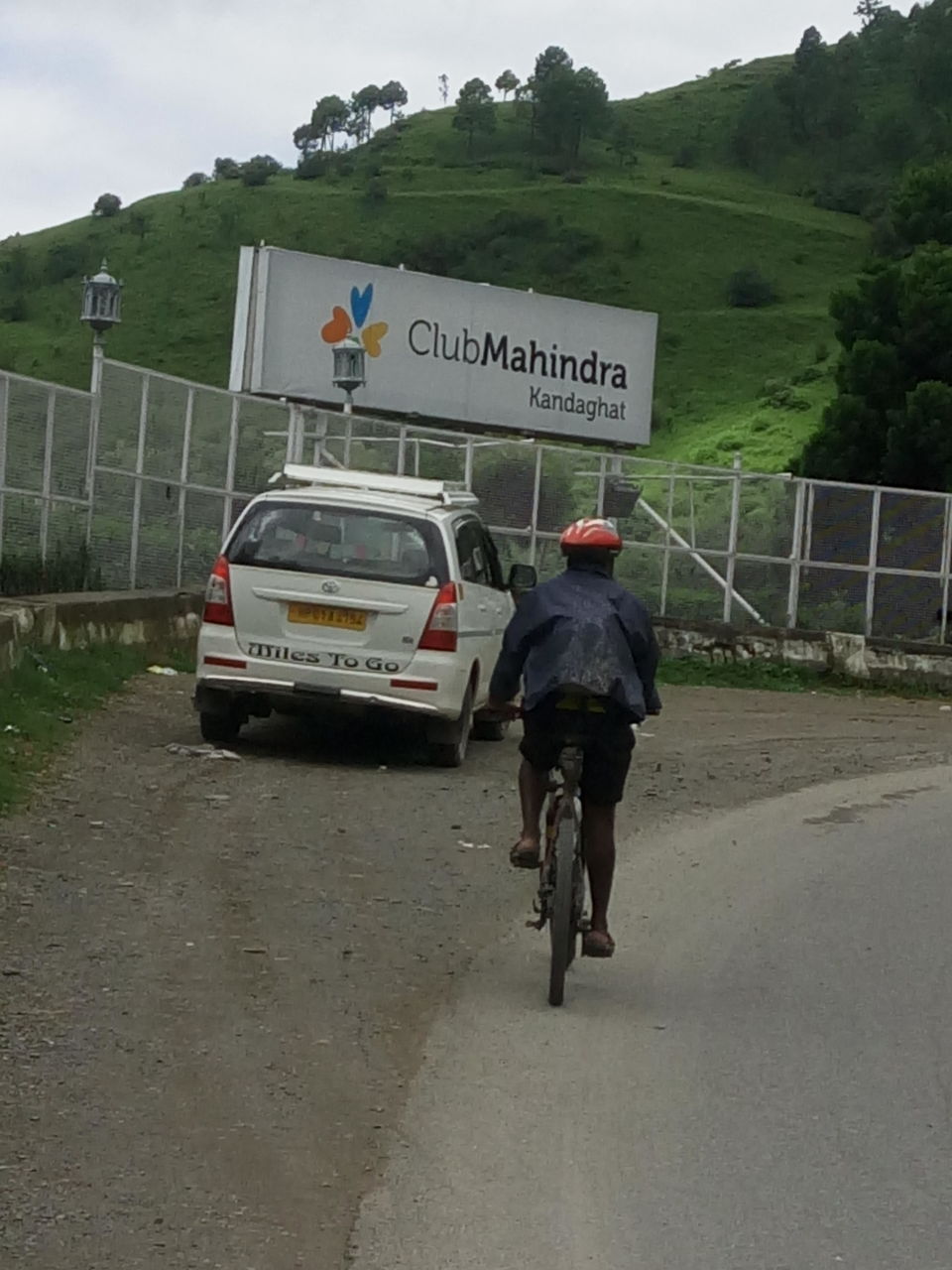 After having this discussion with shopkeeper we started and just after 1 km we found that road is plain and we are gaining altitude but without any problem. Views on this road from Solan onwards were amazing, we crossed Kandghat, Shoghi and now it's time for steep uphill ride.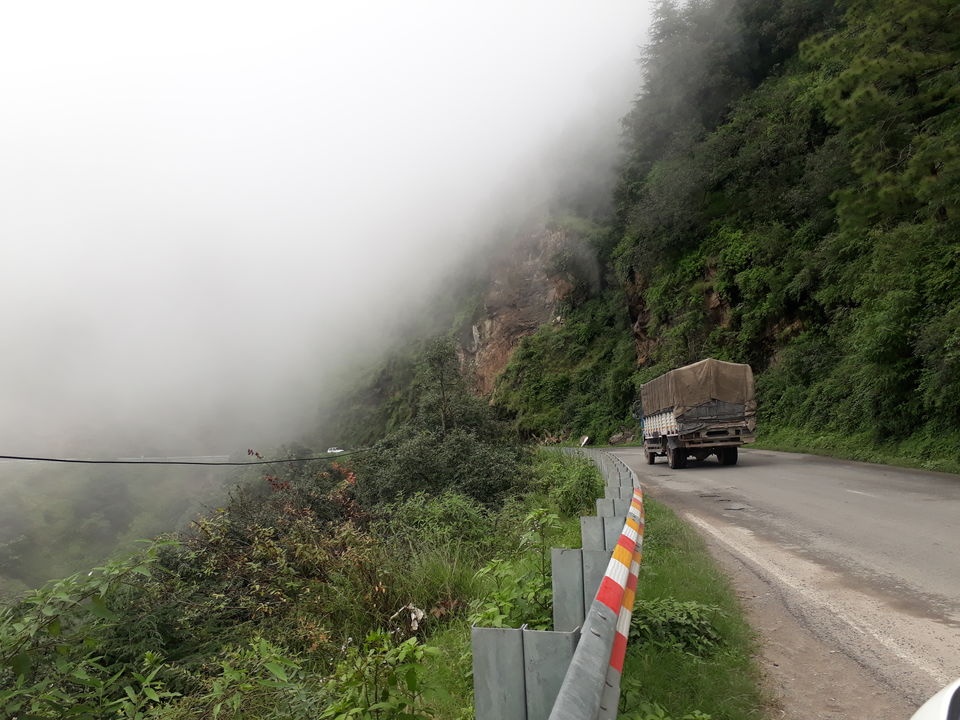 Weather was just awesome after Shoghi, dense fog and it was very cold. We reached Sankatmochan and now comes the suicide (Very very steep uphill ride). Last 5 Kms were like never ending Kms and I was just praying that next turn should be the last one but no, turn after turn and some more turns. Best thing was that we were before our time and we reached Sankatmochan at 2 PM and we had plenty of time to reach Shimla as we expected to reach Shimla by 6 PM. So, after 1 hour of steep uphill ride we reached Shimla…… Wowwww …
Now we just wanted to book a room for us so that we can sleep after some heavy food. We booked a room sharp at 3:30 PM for just Rs 800/- for three of us and rest is memory … Our food, sleep, next morning ride to famous ridge and our journey back to Chandigarh.