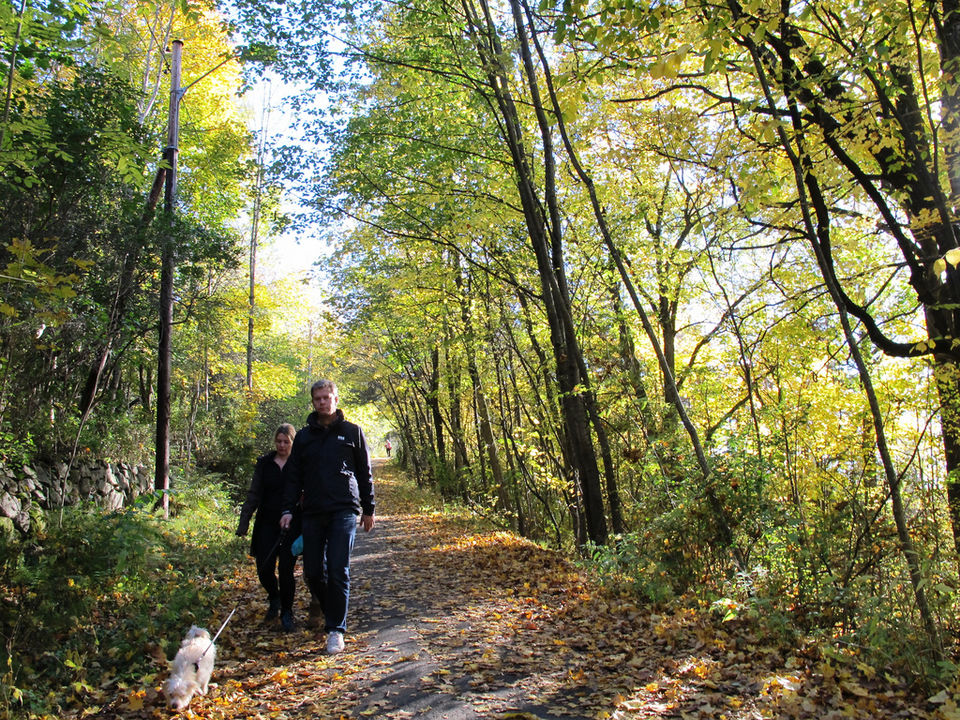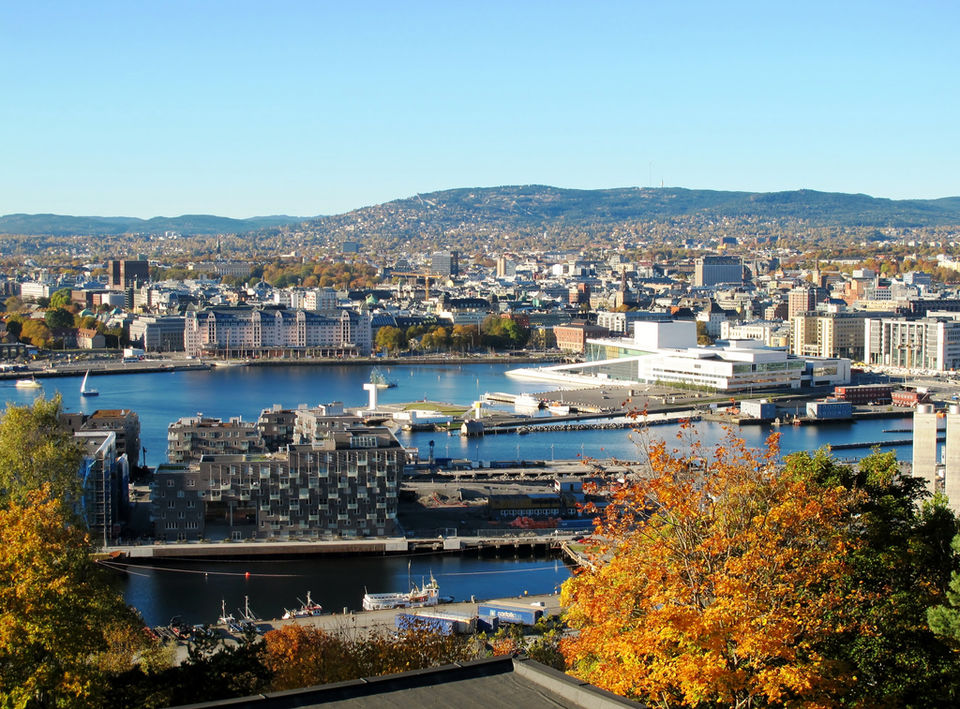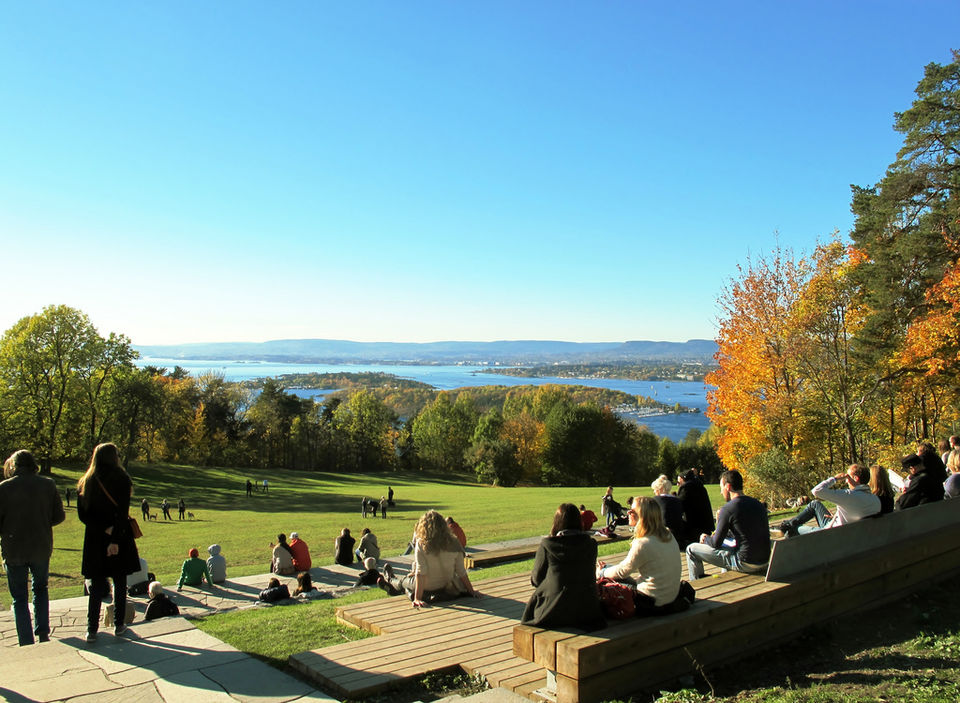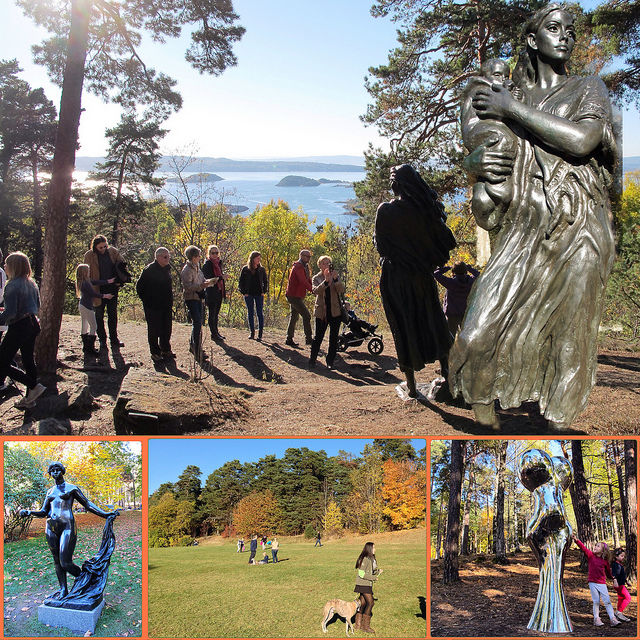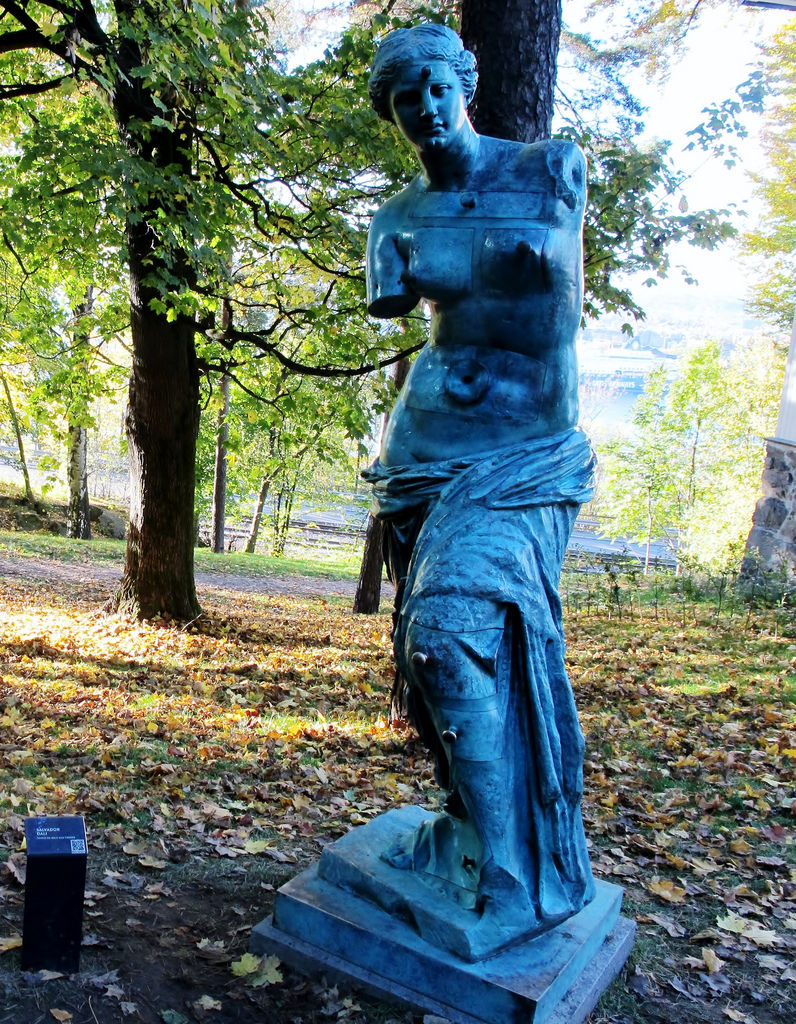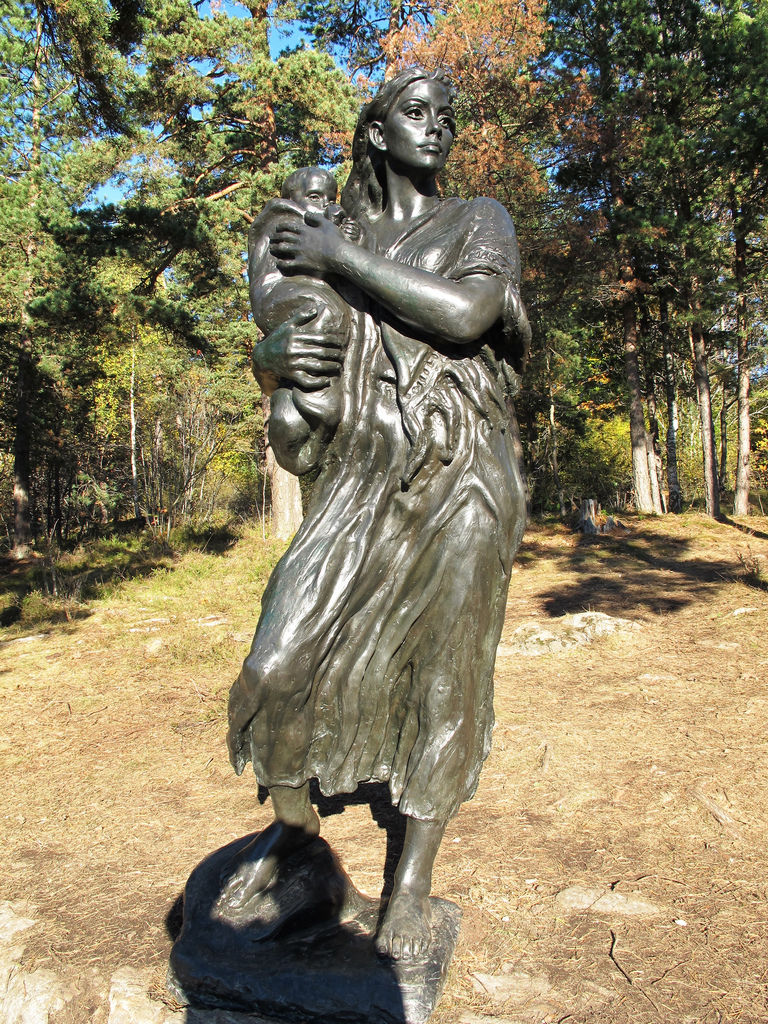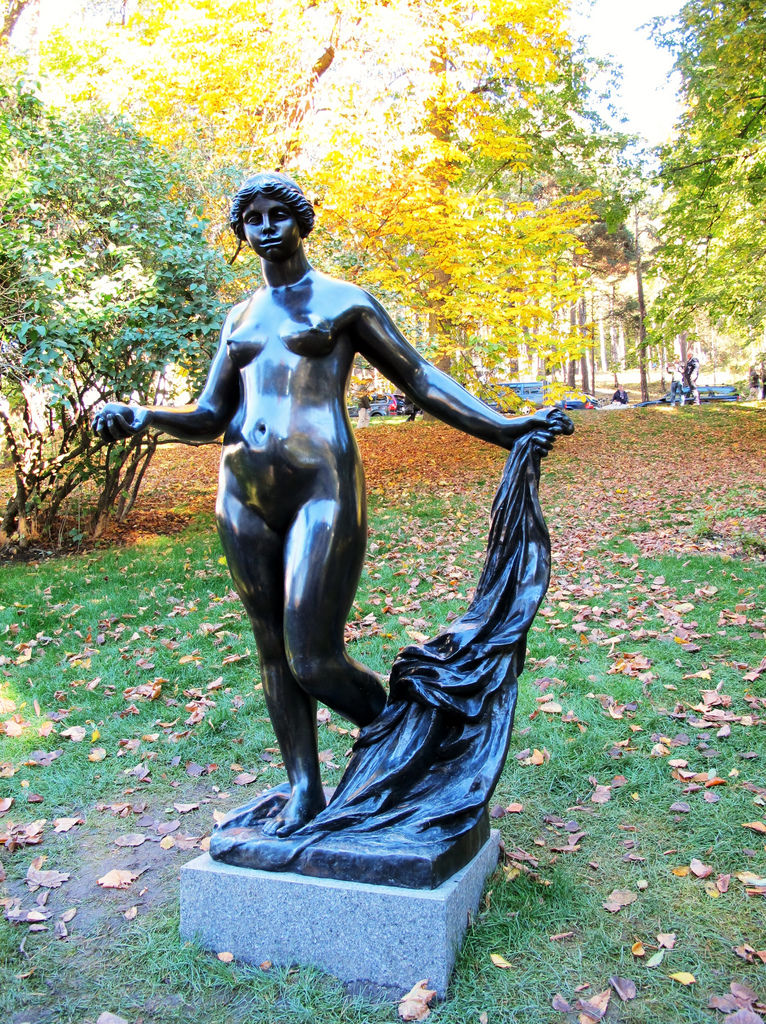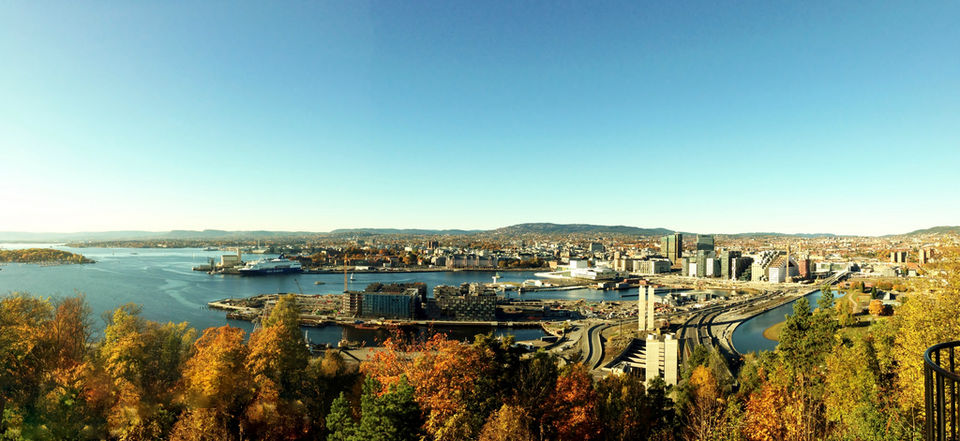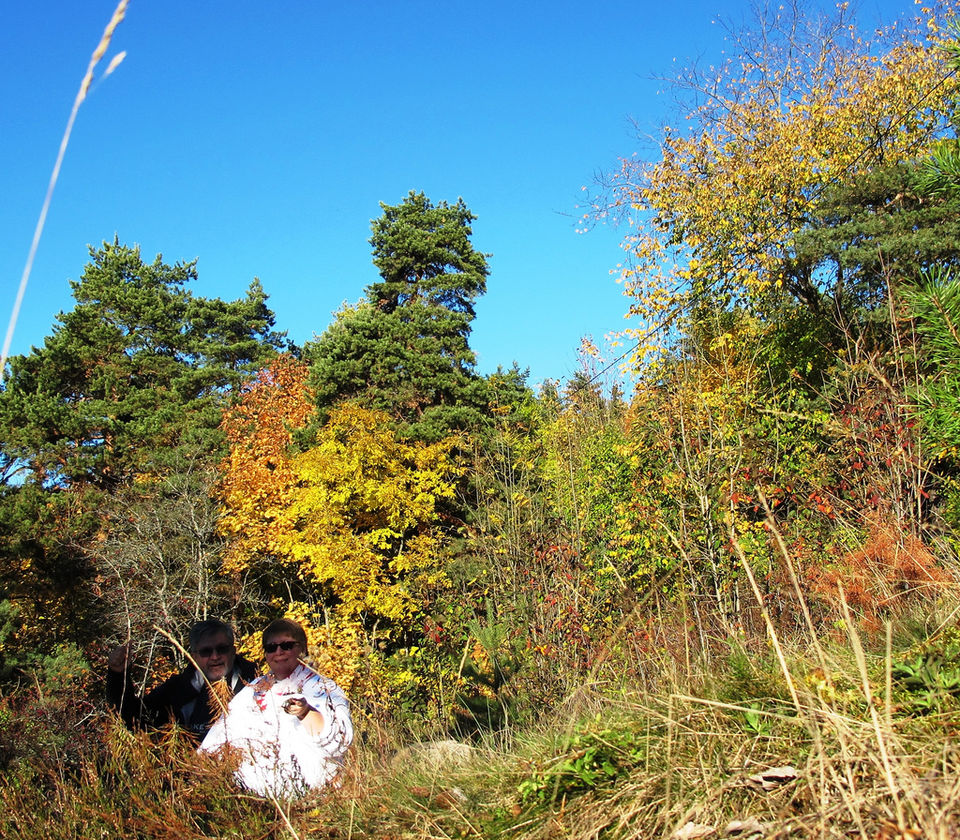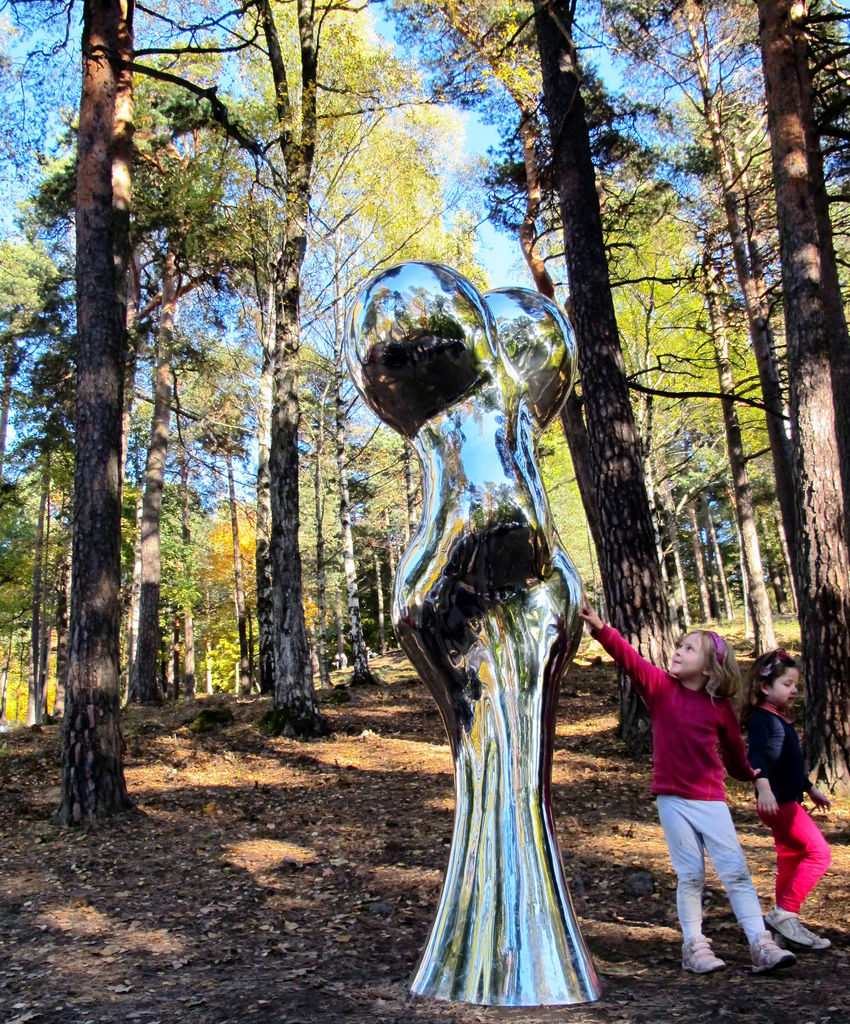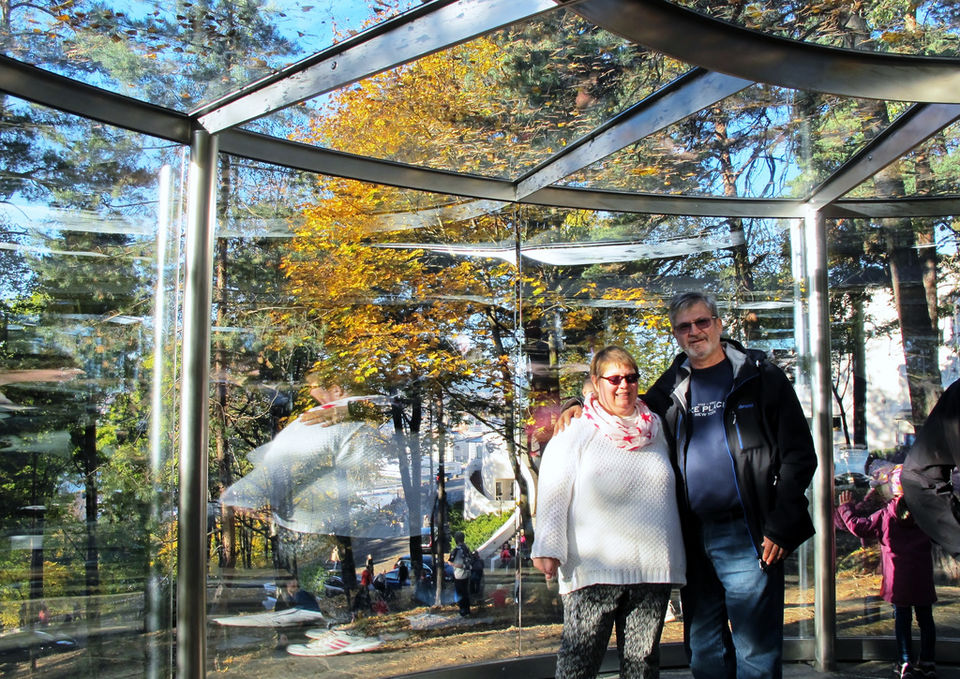 Ekebergparken can offer installations by international artists, as well as museums, restaurants and a panoramic view of the city. Scattered across 65 acres on a small mountain across the Oslo Fjord from the city, the Sculpture Park includes works by artists that range from Renoir, Botero and Salvador Dalí to Louise Bourgeois, Jenny Holzer and Dan Graham. There are a handful of site-specific works already installed, including a Sky Space by James Turrell, his northernmost to date, which the American artist built into a hillside beneath a newly artificial lake.
We've had the loveliest sunny weather this weekend and my wife and I have had some quality time while enjoying the colorful fall scenery on our photo hunt.
The hilly area is about the same size as Oslo's other famous park, Vigelandsparken (The Vigeland Sculpture Park), and is inspired by similar international facilities, such as Louisiana outside Copenhagen, Kröller-Müller Museum in the Netherlands, and Storm King Sculpture Park outside New York.
The collection of sculptures and installations on display in the park was put together by a committee of experts, with the feminine as an initial theme.
From dilapidated to attraction:
For those for whose impressions of Norway are limited to gravlax, skiing and Edvard Munch, Oslo's vibrant contemporary art scene, which has been garnering international buzz lately, may still come as some surprise. The latest chapter in the Norwegian capital's development is this ambitious new Sculpture Park – the passion project of Christian Ringnes, a local real estate tycoon who bought the adjacent Ekeberg Restaurant and donated tens of millions to create a sculpture park. In 2005 he refurbished and reopened Ekeberg-restauranten (the Ekeberg Restaurant), the area's prime eatery.
The Urban Nature:
The hill area was converted to a park as early as the end of the 19th century, but was left to deteriorate until this property investor on a walk through the park was struck by how neglected and unused it was. I'm happy to report, however, that it's still plenty of room for a quality time in these recreational surroundings.
The natural beauty of the park is still part of the attraction and young and old were out enjoying the fall colors. Some of the statues are playfully hidden on the side trails so you have to go looking like a treasure hunt. There is also a nice dog park where both dogs and their people enjoy socializing in the sunny weather.