How it all started:
The time was winter of 2017. I had few leaves left at the end of the year. I was looking for best destinations for snow & adventure and I came across the place Auli. The beautiful pictures on the internet motivated me to make it my next destination. I looked up the route and decided to cover 2-3 more places along the way. One of my friend, Manish (a budding sketch artist, follow @ Manish) also liked the idea and joined me and both of us had a lot of adventure on this trip. We only had a plan but no fixed itinerary so we had to be flexible in case the wheels fell off.
Preparations:
The first thing we did was shop for some jackets, sweaters and mufflers. Then we booked our stay in Dehradun via Airbnb.
We decided to make Dehradun our primary stay from where we would ride to Mussoorie(¬34km) as well as Rishikesh(¬43 km). Then from 4th day onwards, we booked our stay in Joshimath. From Joshimath, we were to return via Haridwar (Bus) - Delhi (Train) - Mumbai(Flight).
Day 1: Arrival in Dehradun:
I left from Mumbai in an early morning flight. I arrived in Dehradun at around 1.30pm. Outside the airport, tried to negotiate with the cabs but to no avail. Ola, Uber weren't much available then. So I decided to walk out of the airport. I asked around about ways to reach Dehradun city, as the airport is located around 1-1.30 hrs from the city. As per their suggestions, I got into an auto outside the airport, a 9-10 seater which dropped me to a bus stop few kms away from the airport.
Note: The auto's are not that frequent and you might have to walk few 100 meters before you find one.
I hopped on to a bus. It was a packed bus, but managed to get a seat after a few stops. I sat beside an army officer, who helped me with a few questions. He had interesting anecdotes to tell me about his time in the army which was something of an eye opener. Eventually got down at ISBT, Dehradun.
My friend was already in Dehradun and had sent me the location of our stay. So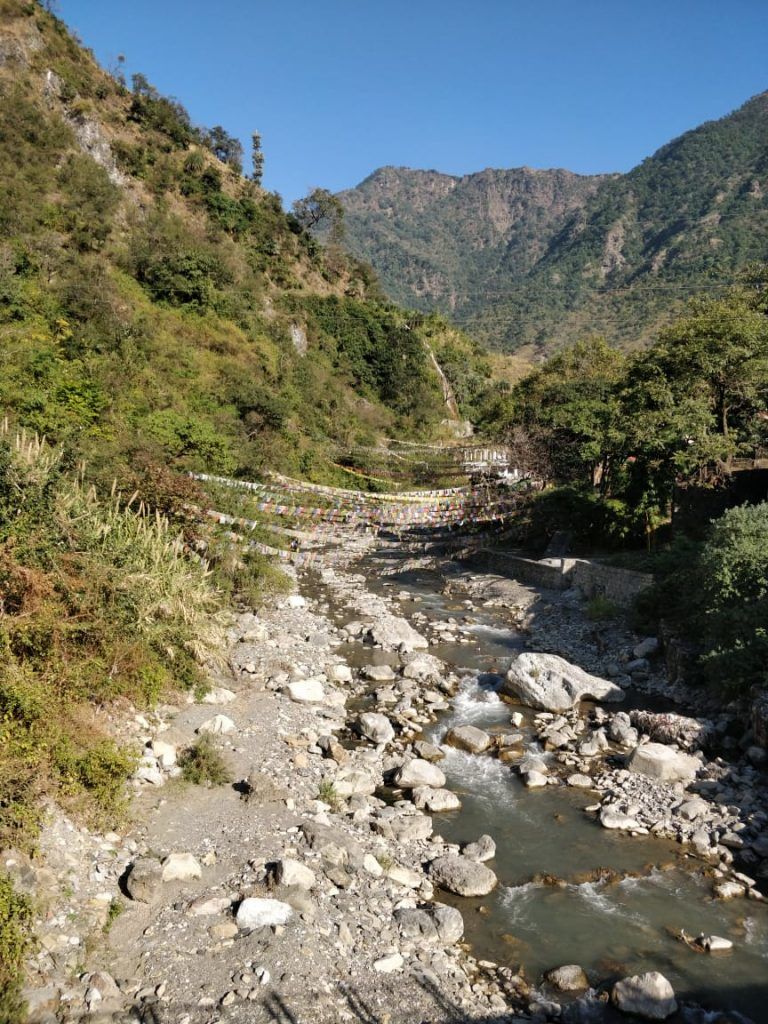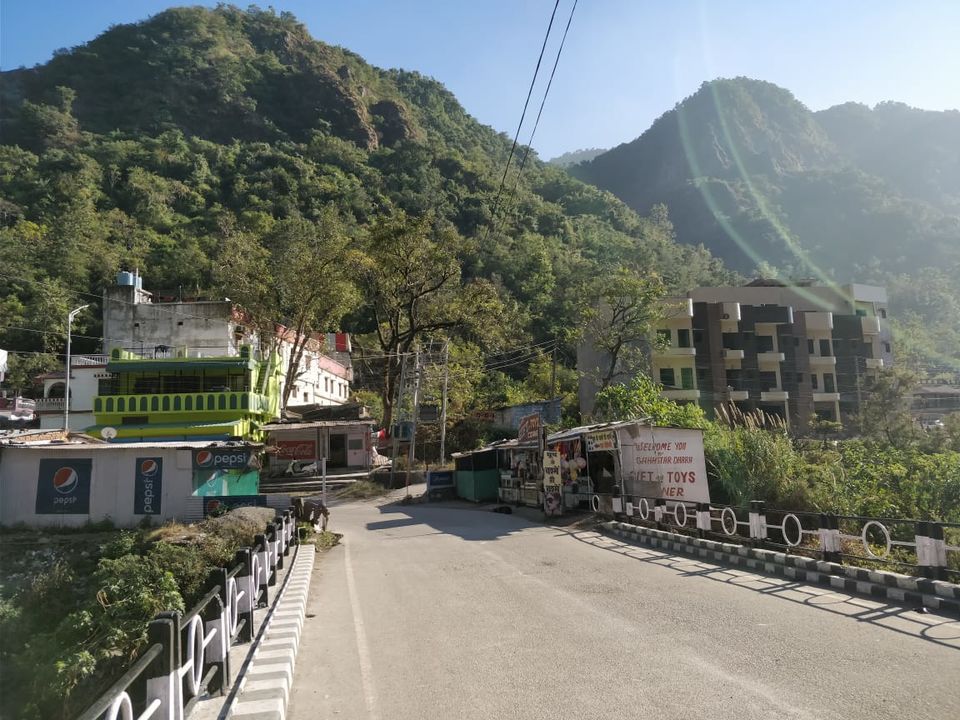 PC:Manish A stream in Sahastradhara PC:Manish Dehradun
I reached around 4-4.30. We met, ate at KFC and then proceeded to our stay. In evening, we asked the property owners for places to visit in Dehradun, way to Mussorie and Rishikesh. We ventured out during the night to see the local Rajpur Road area, and then we had awesome momos at Kalsang Friends Corner. I slept after our return with a plan to see Mussoorie the next day.