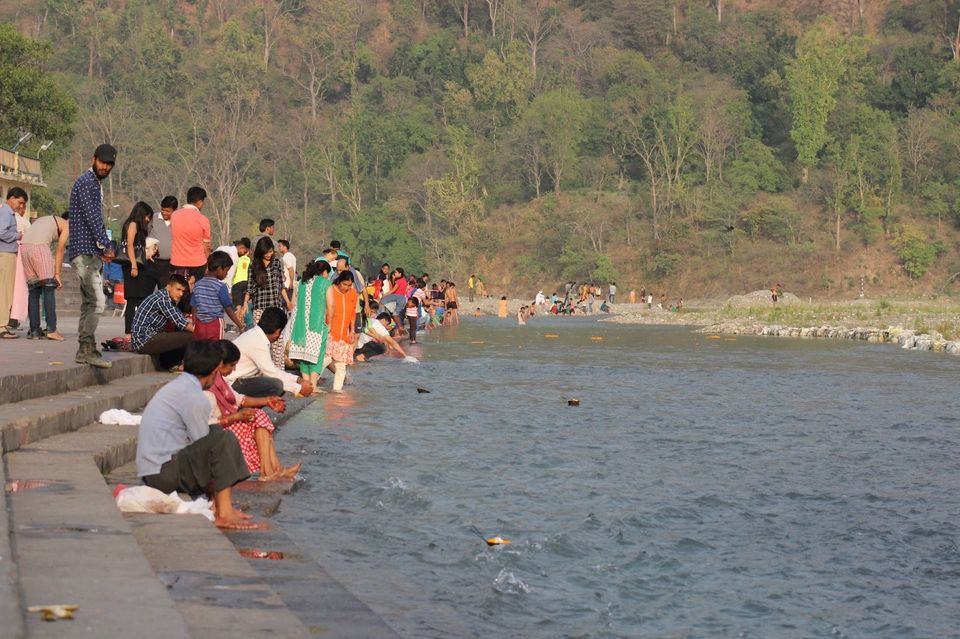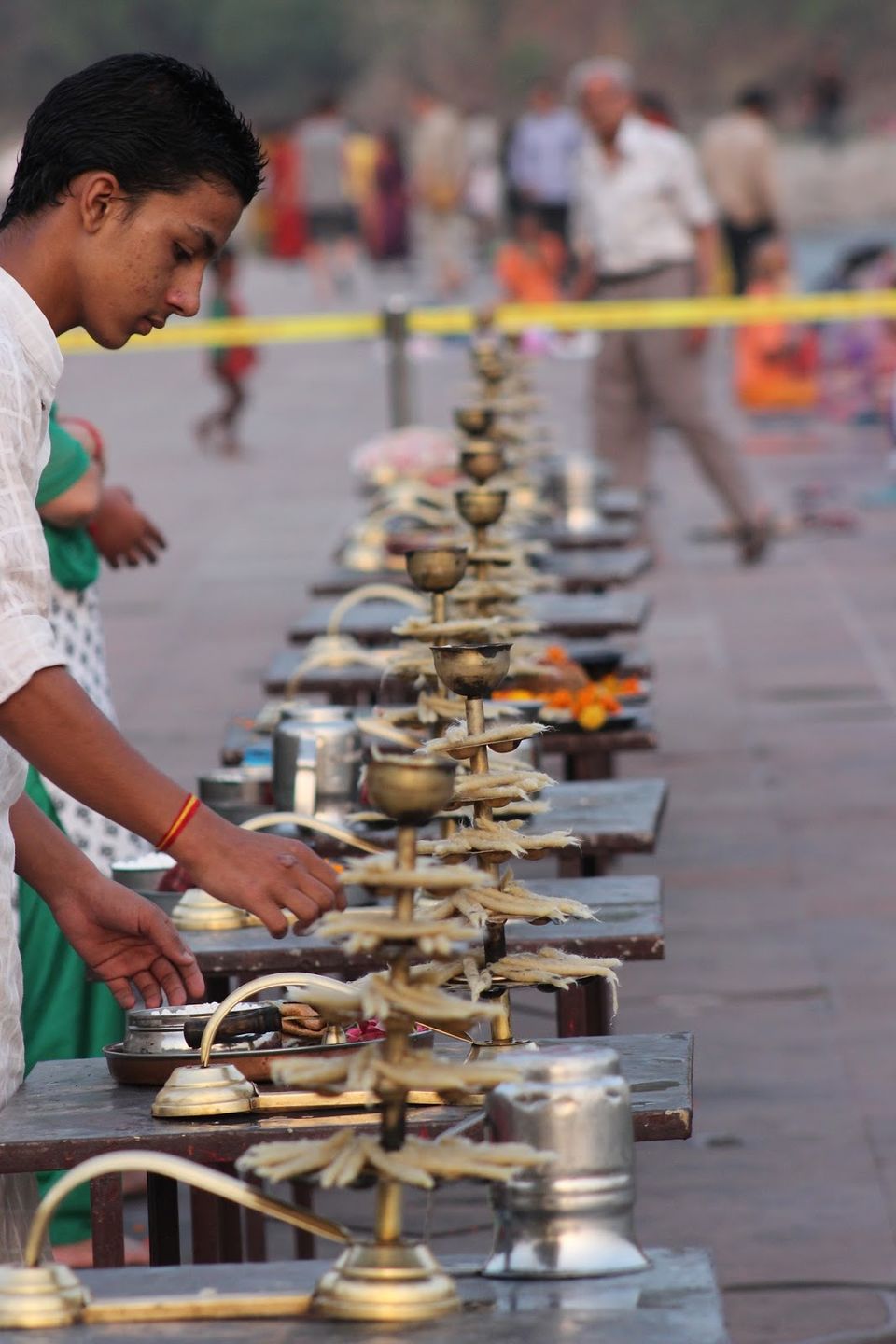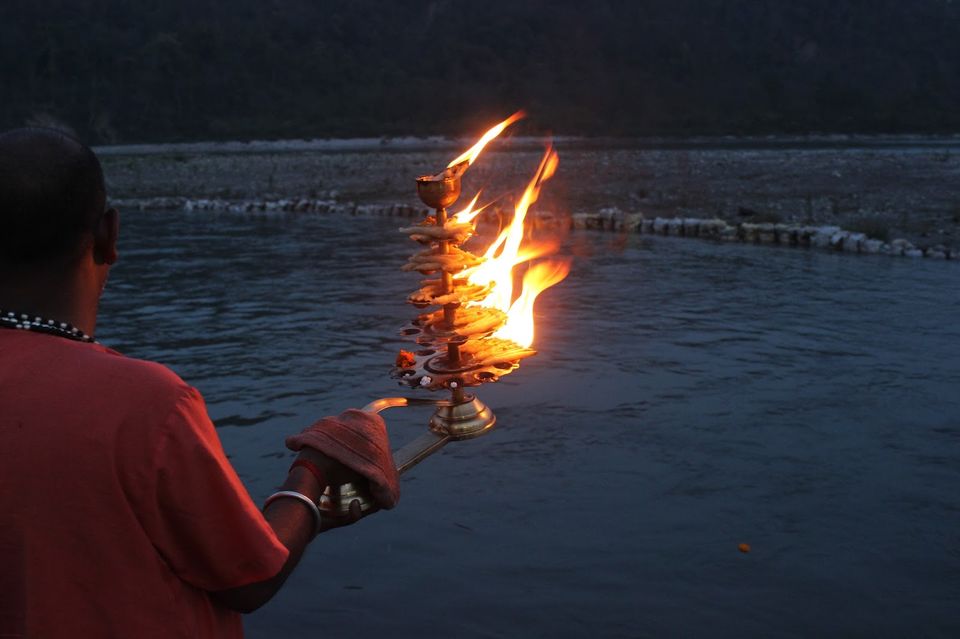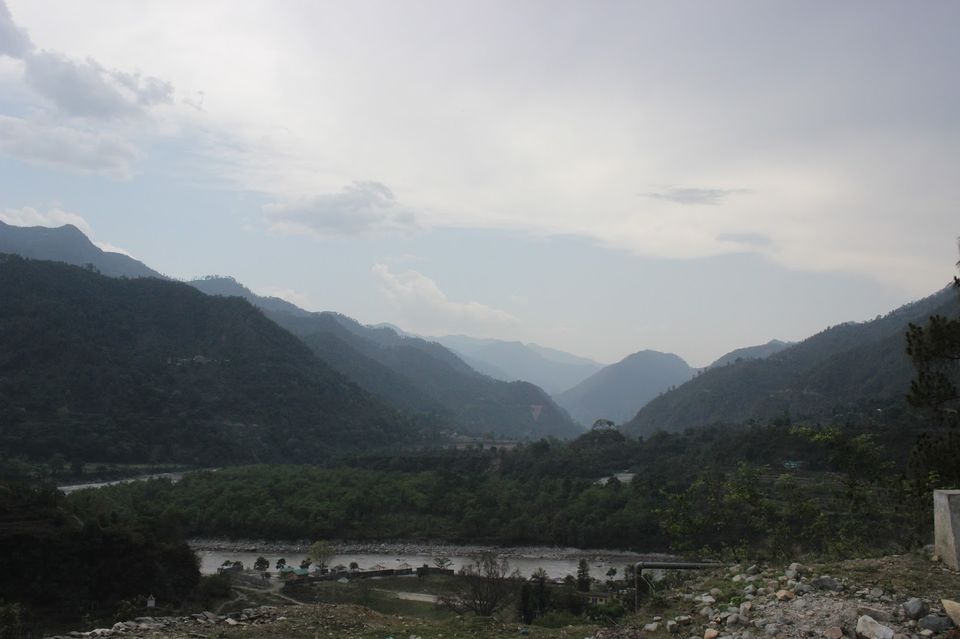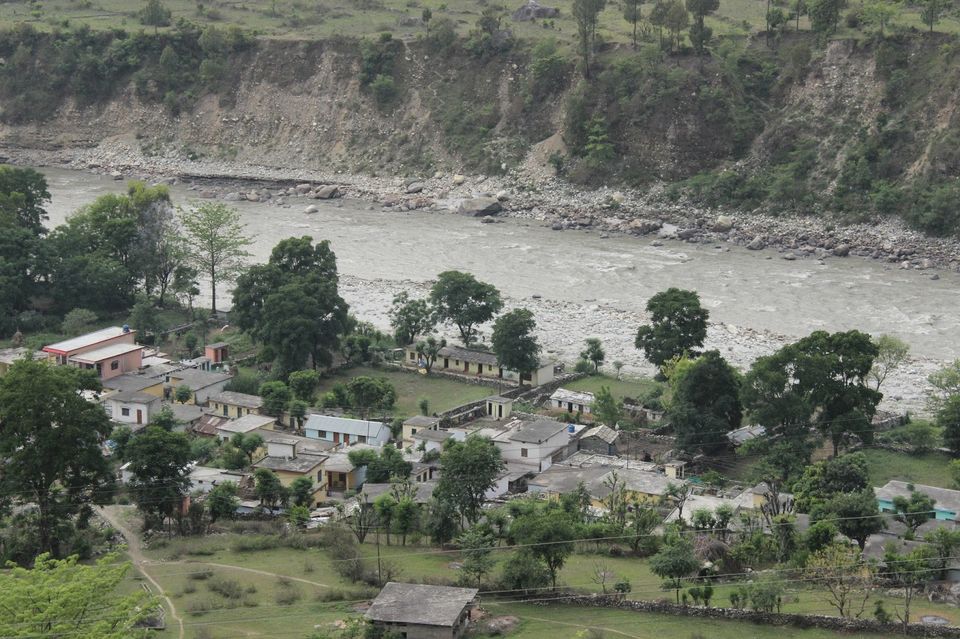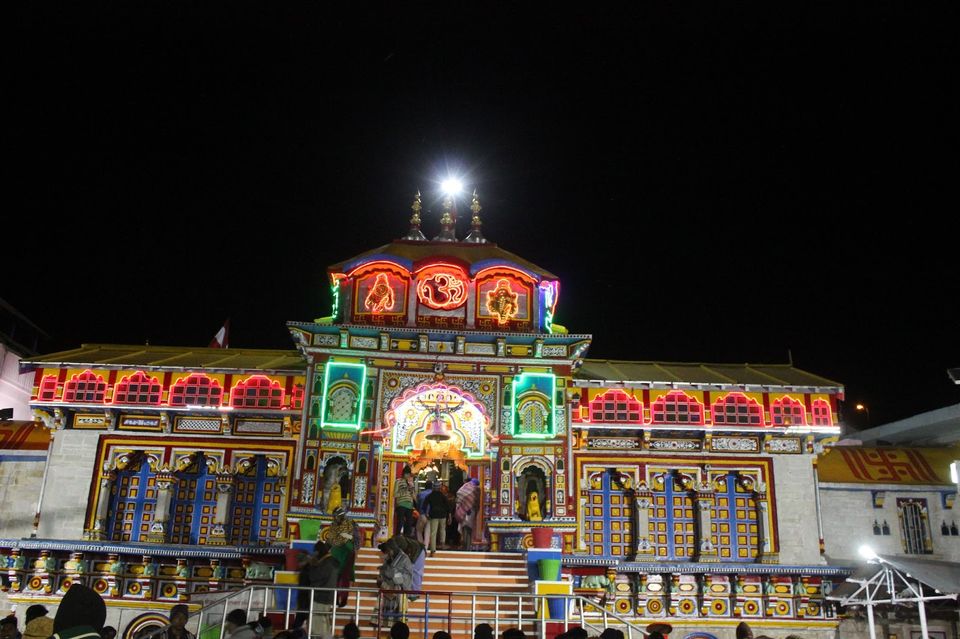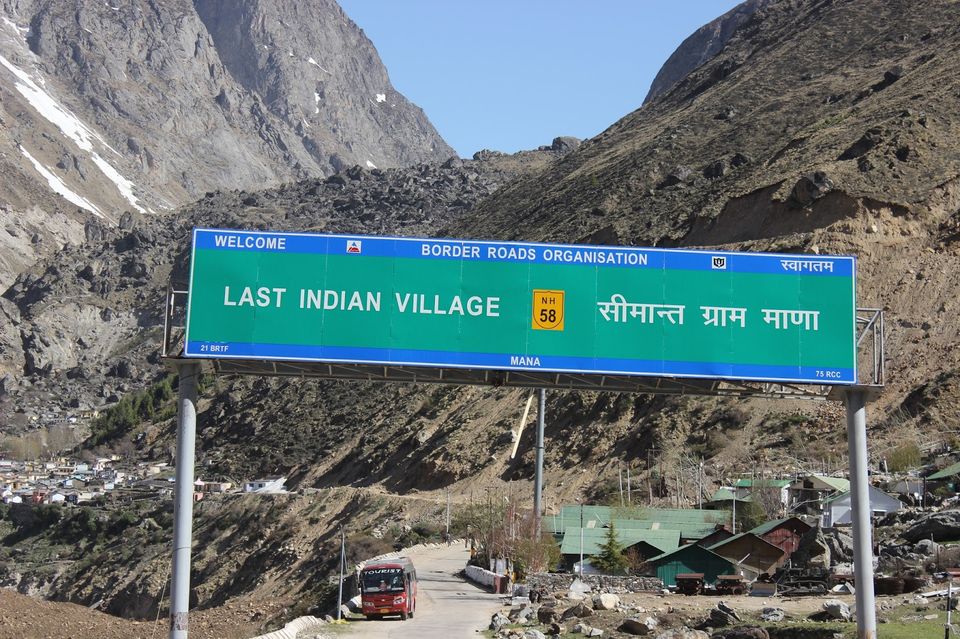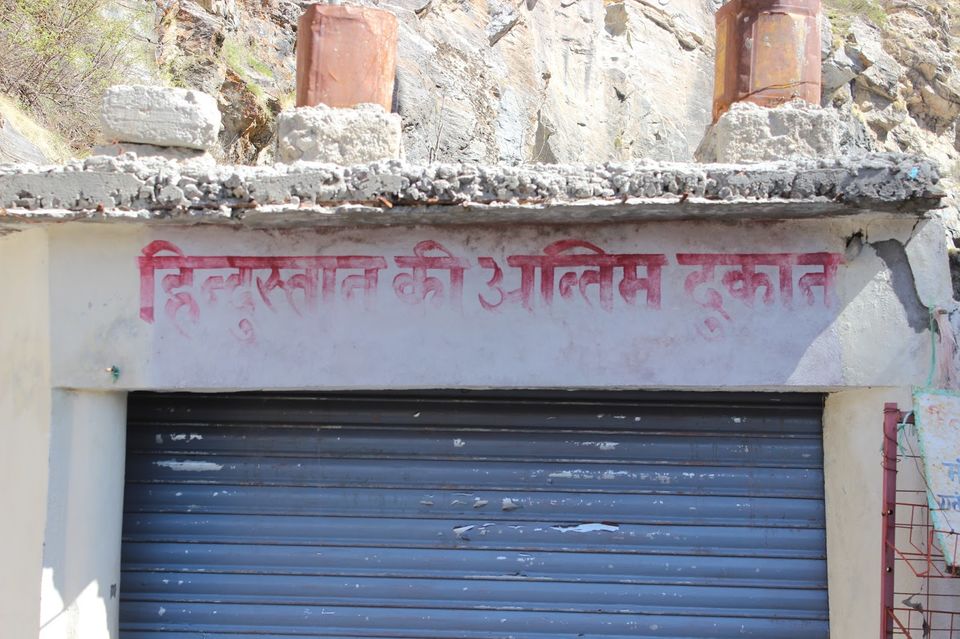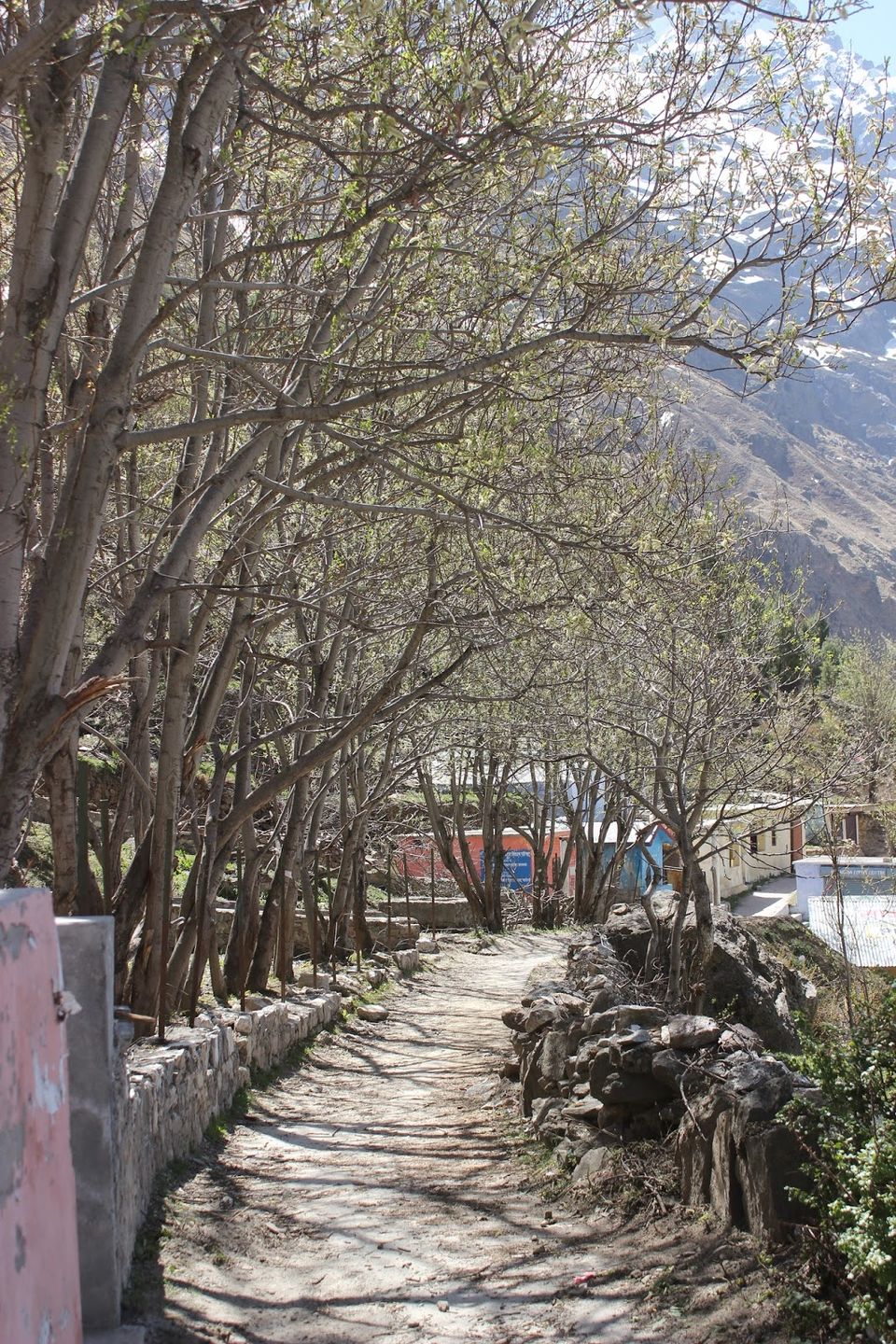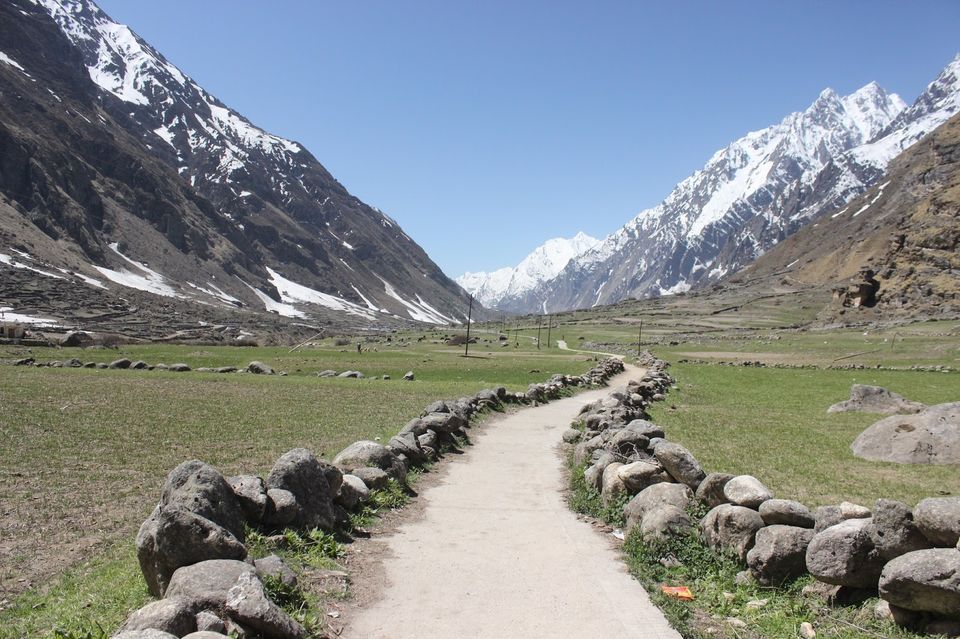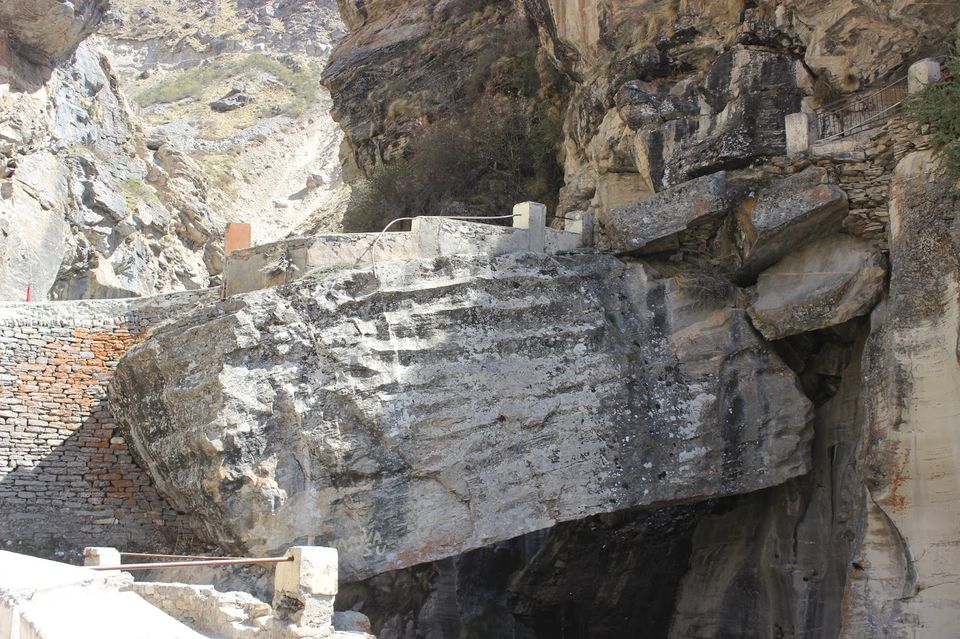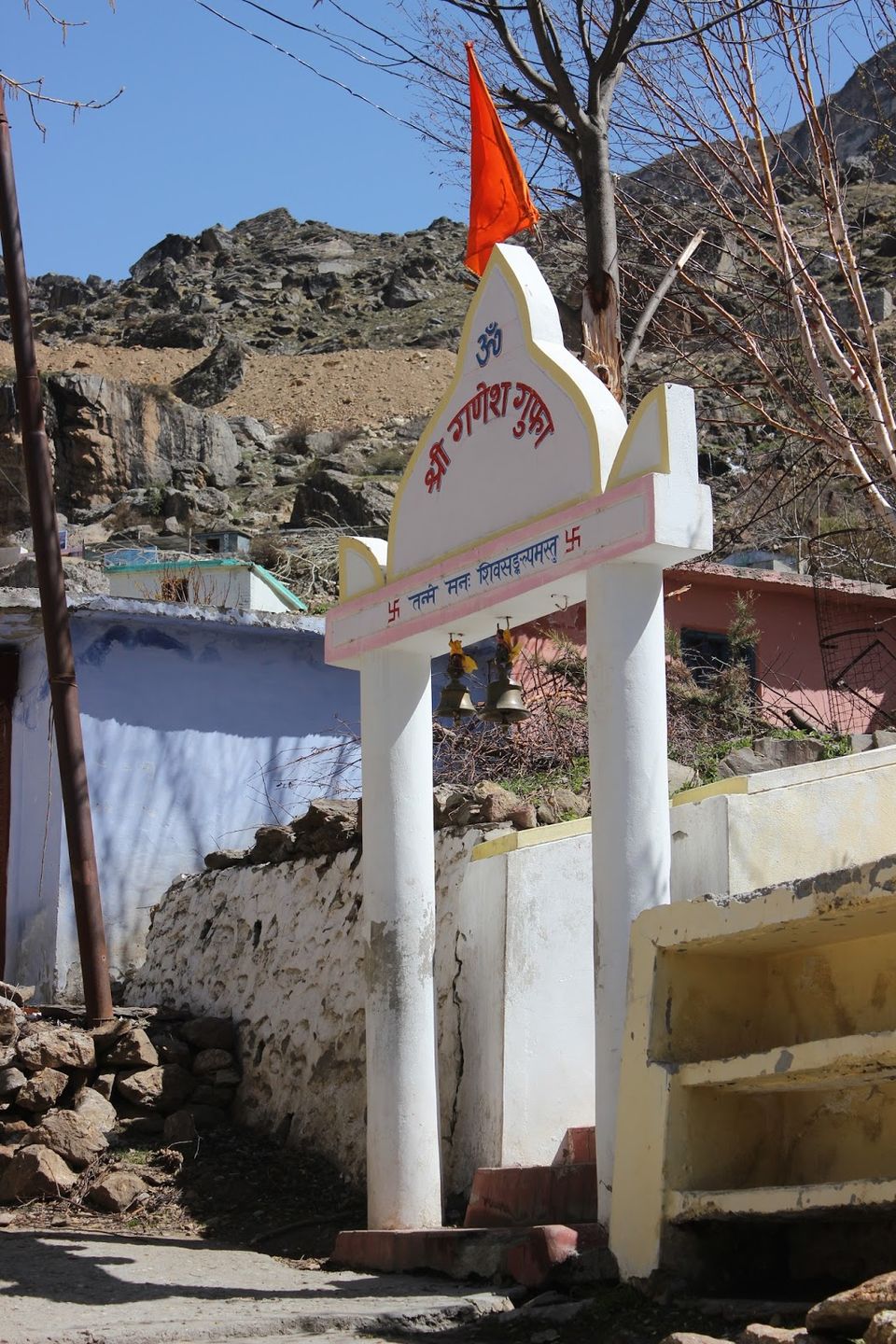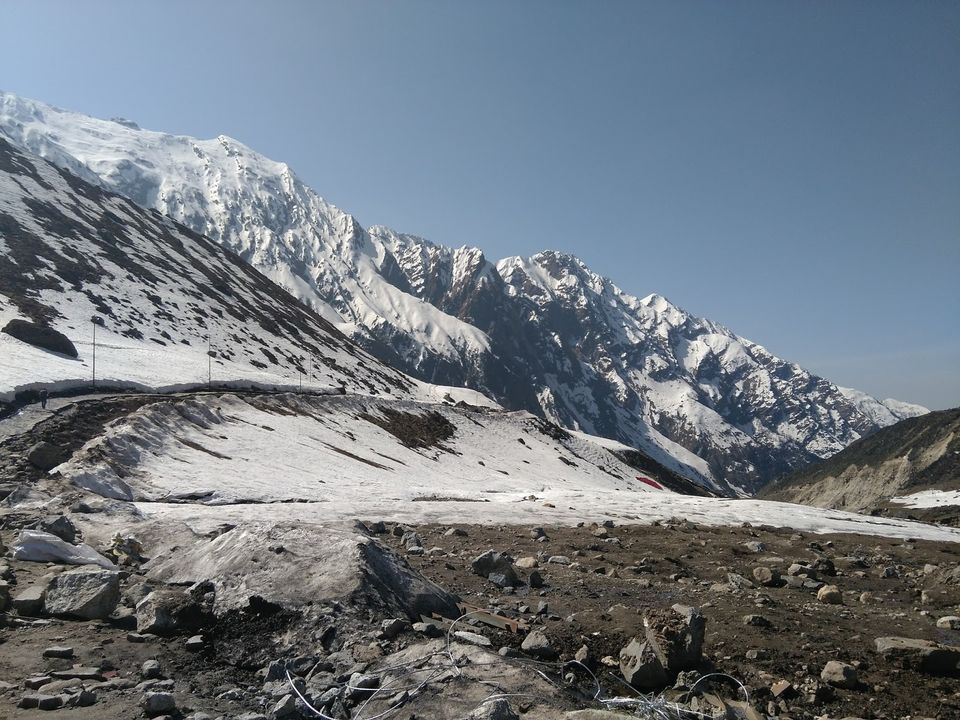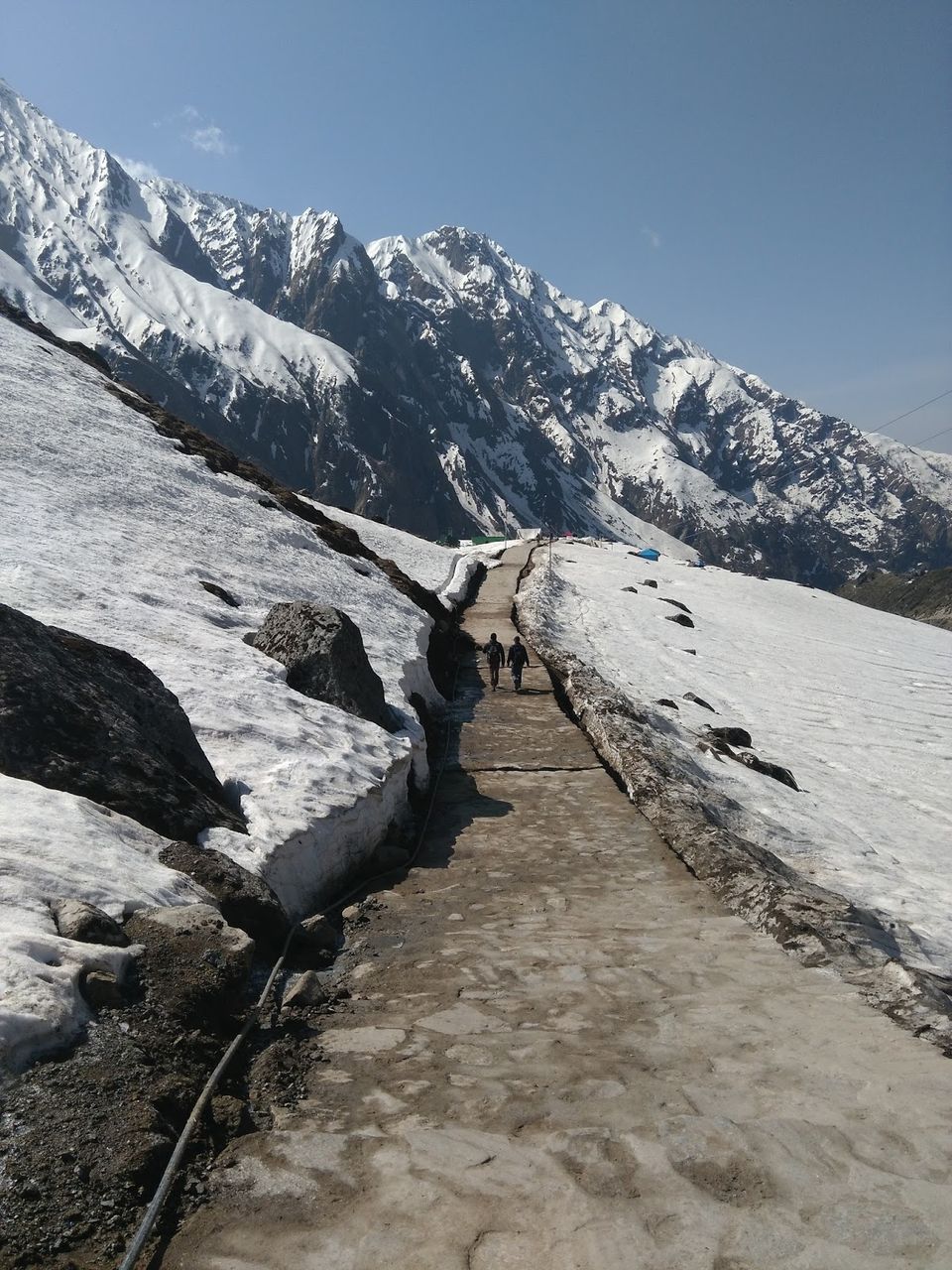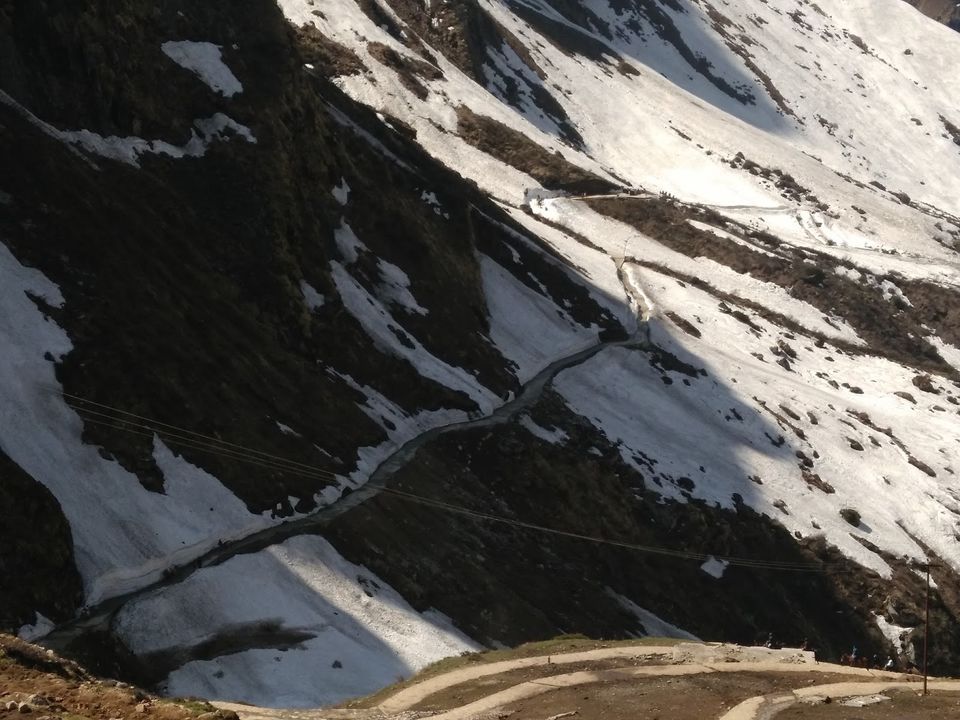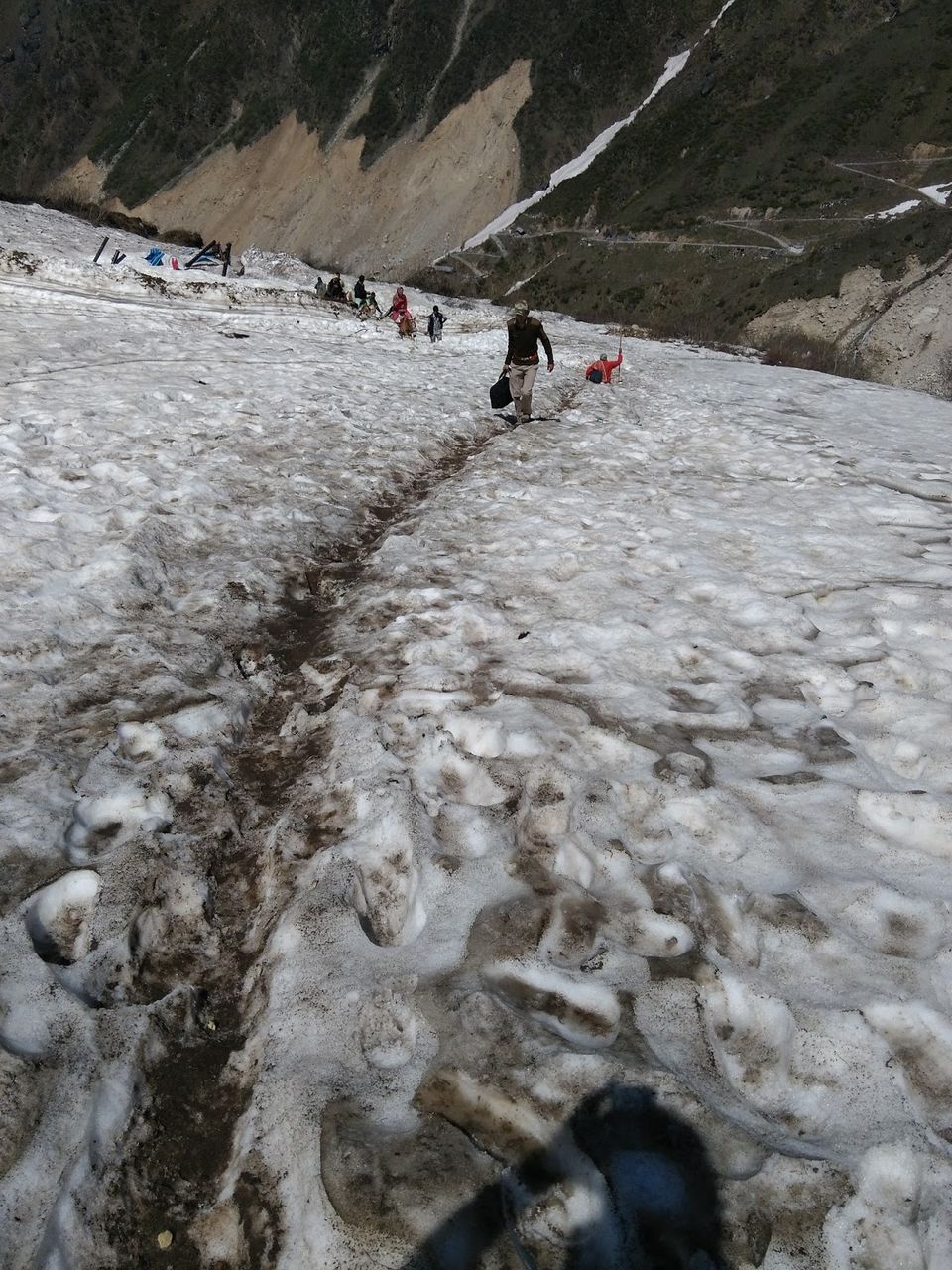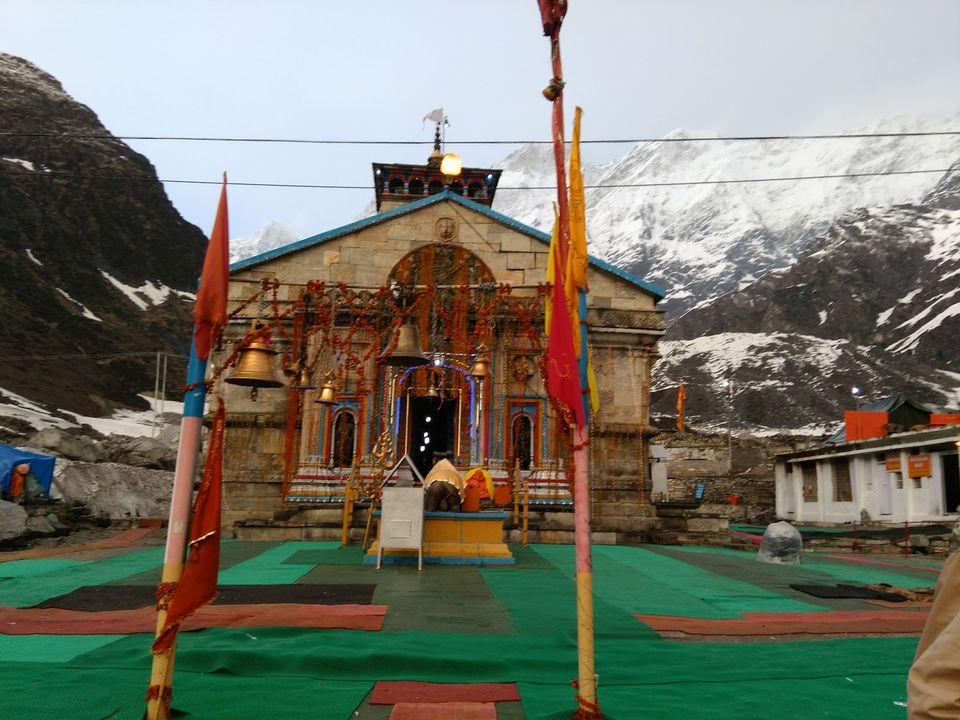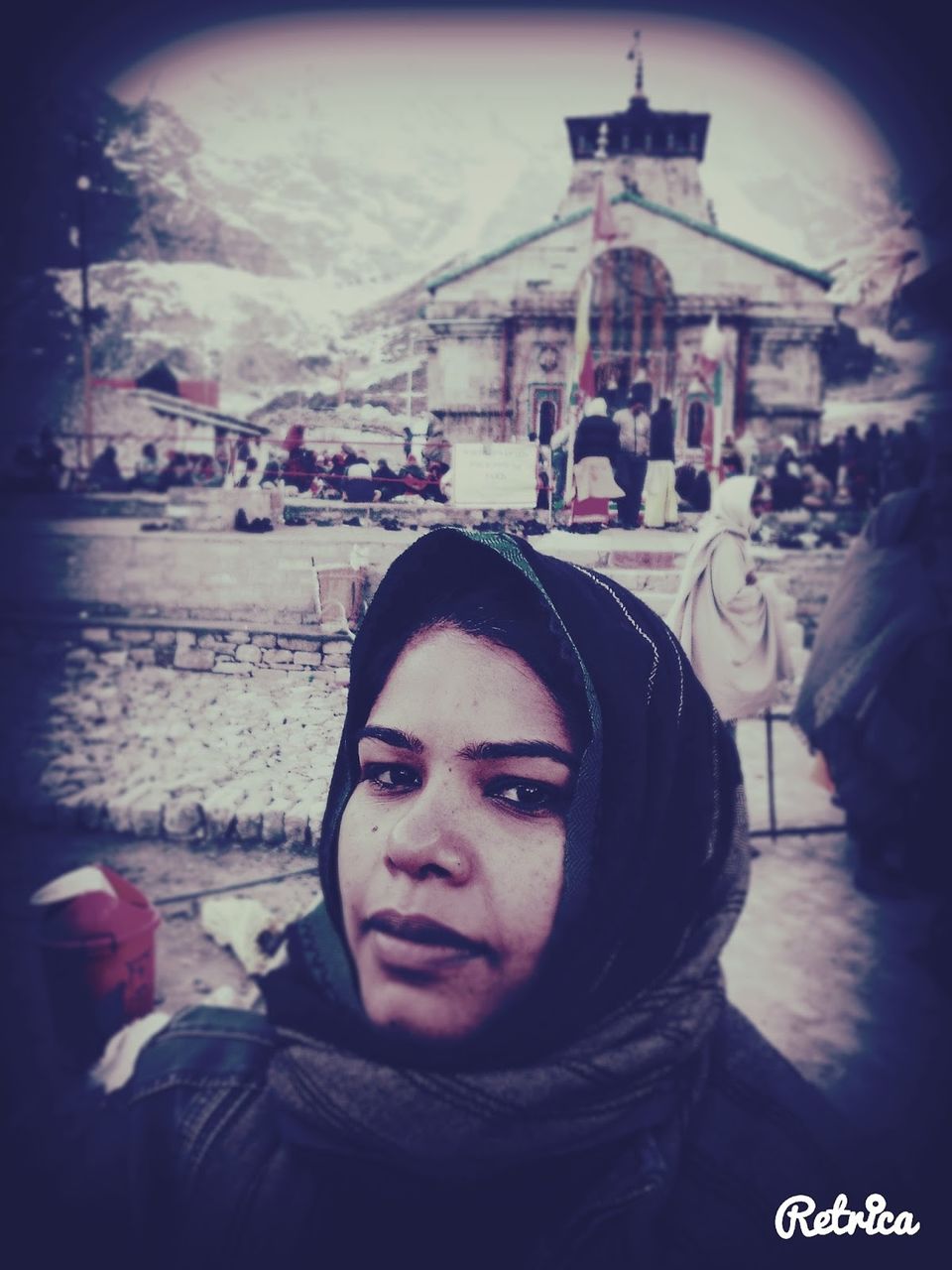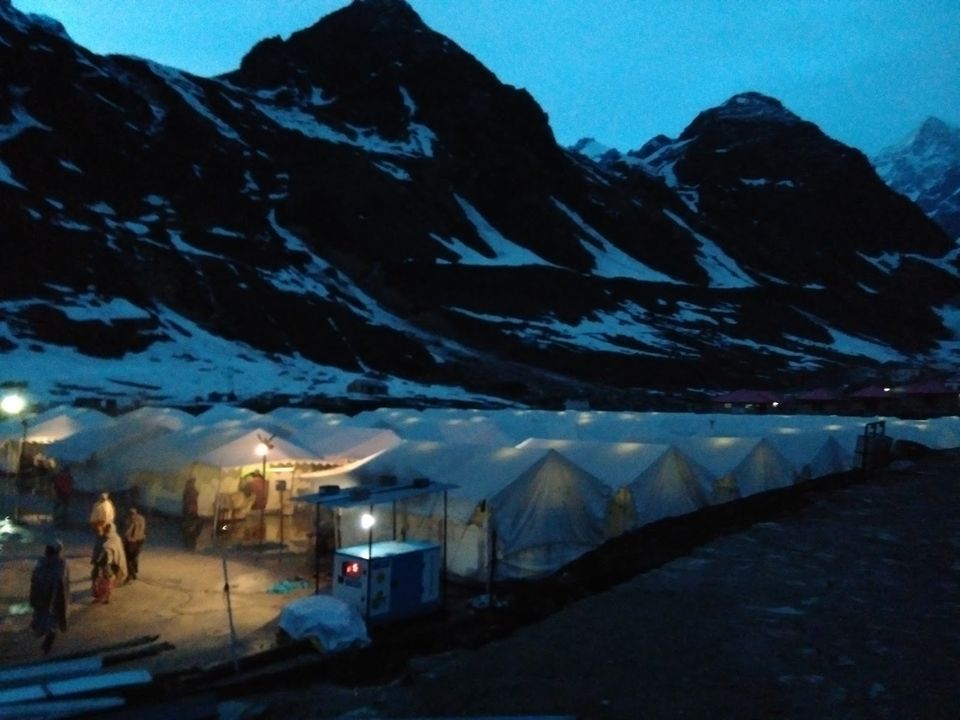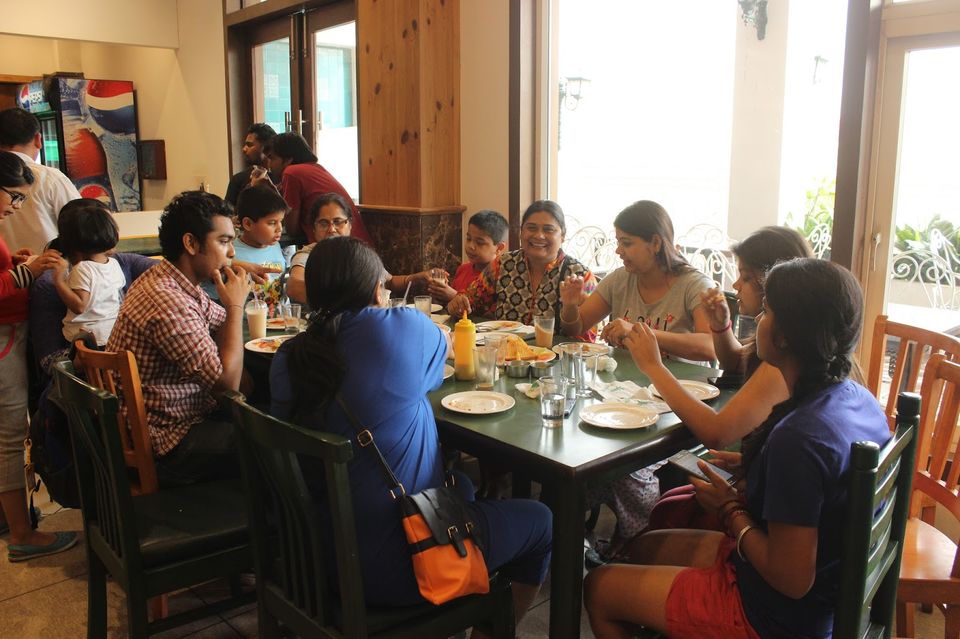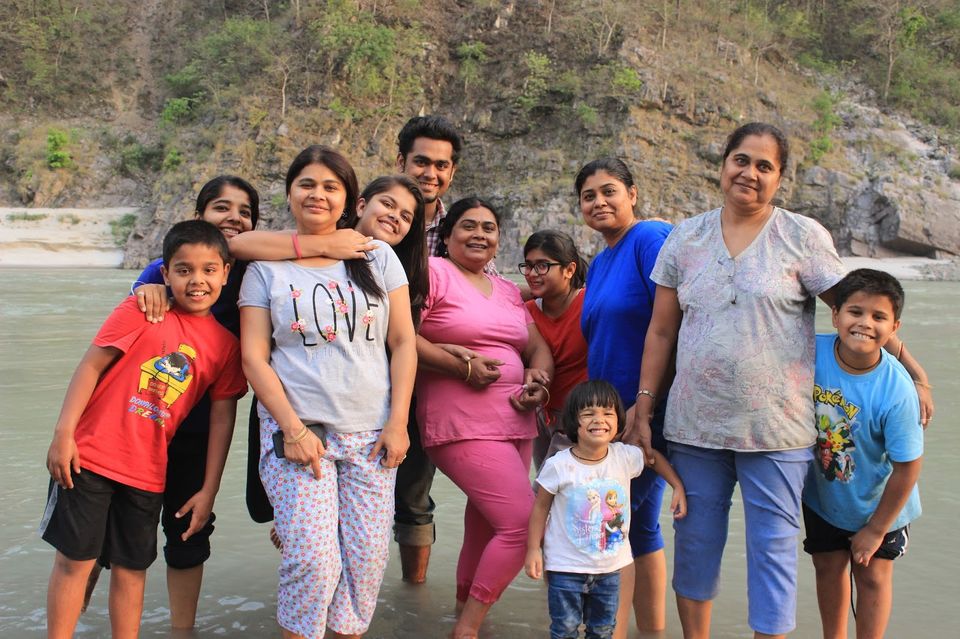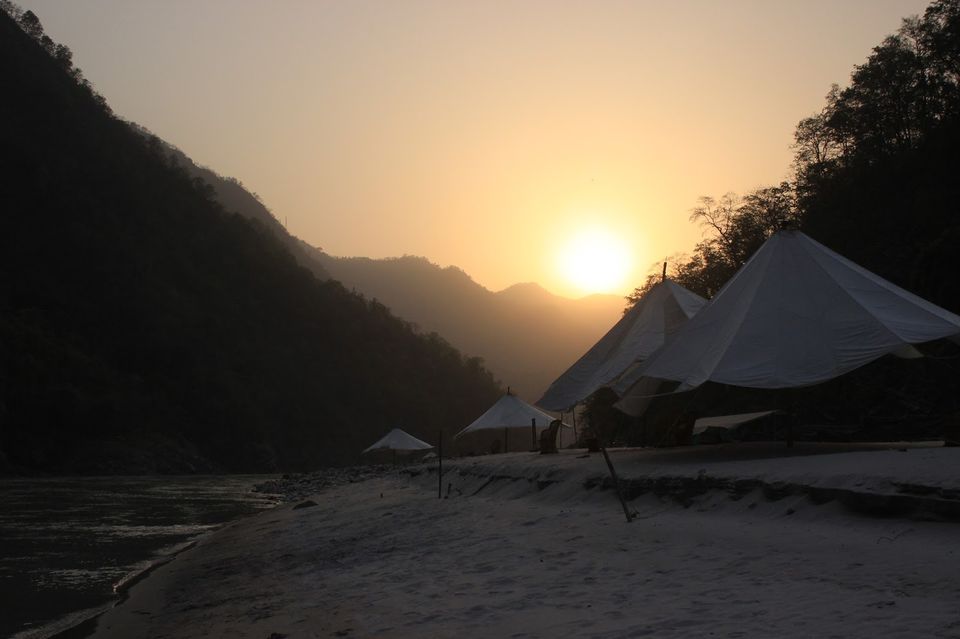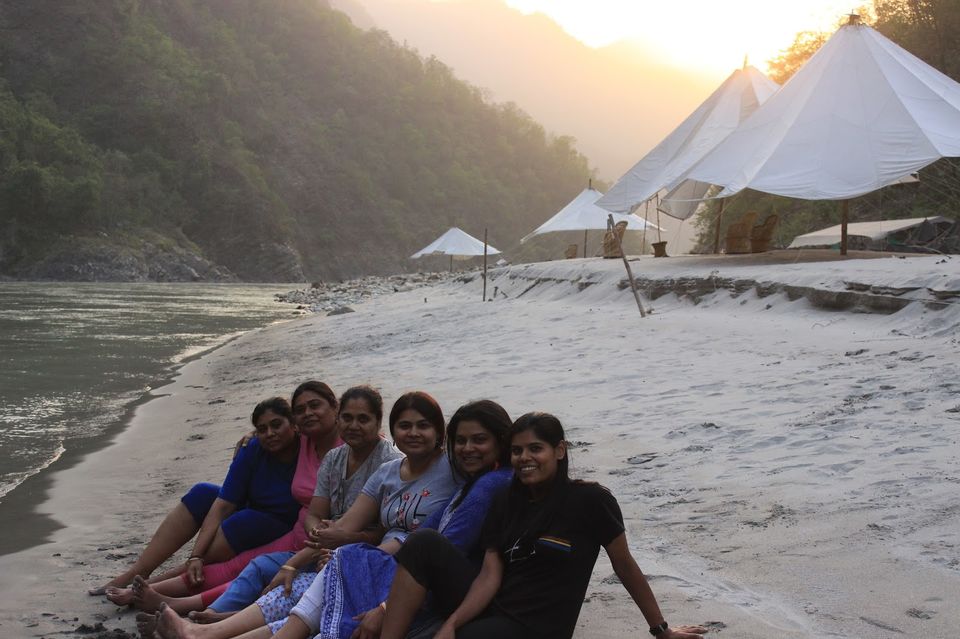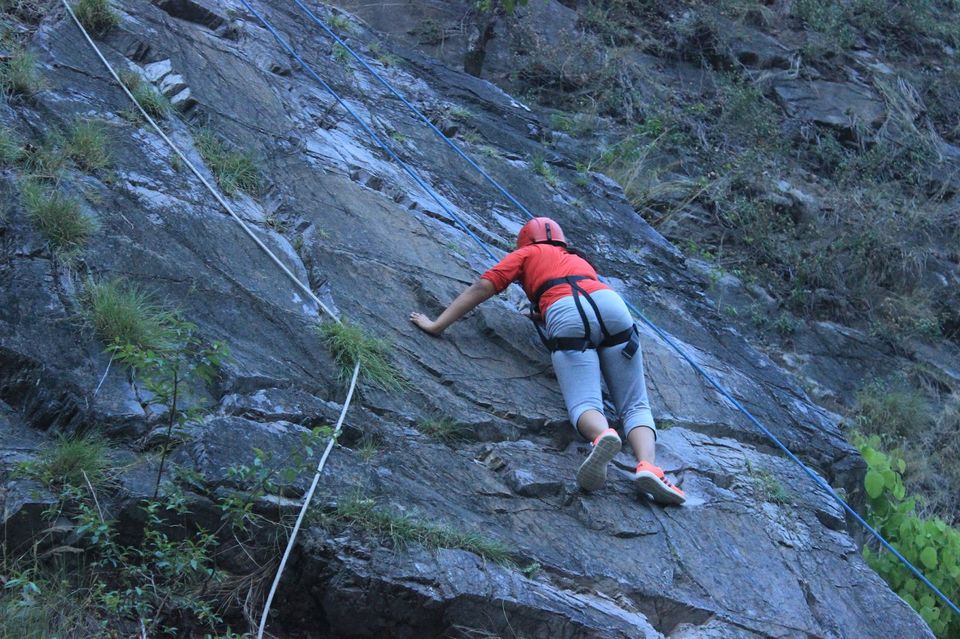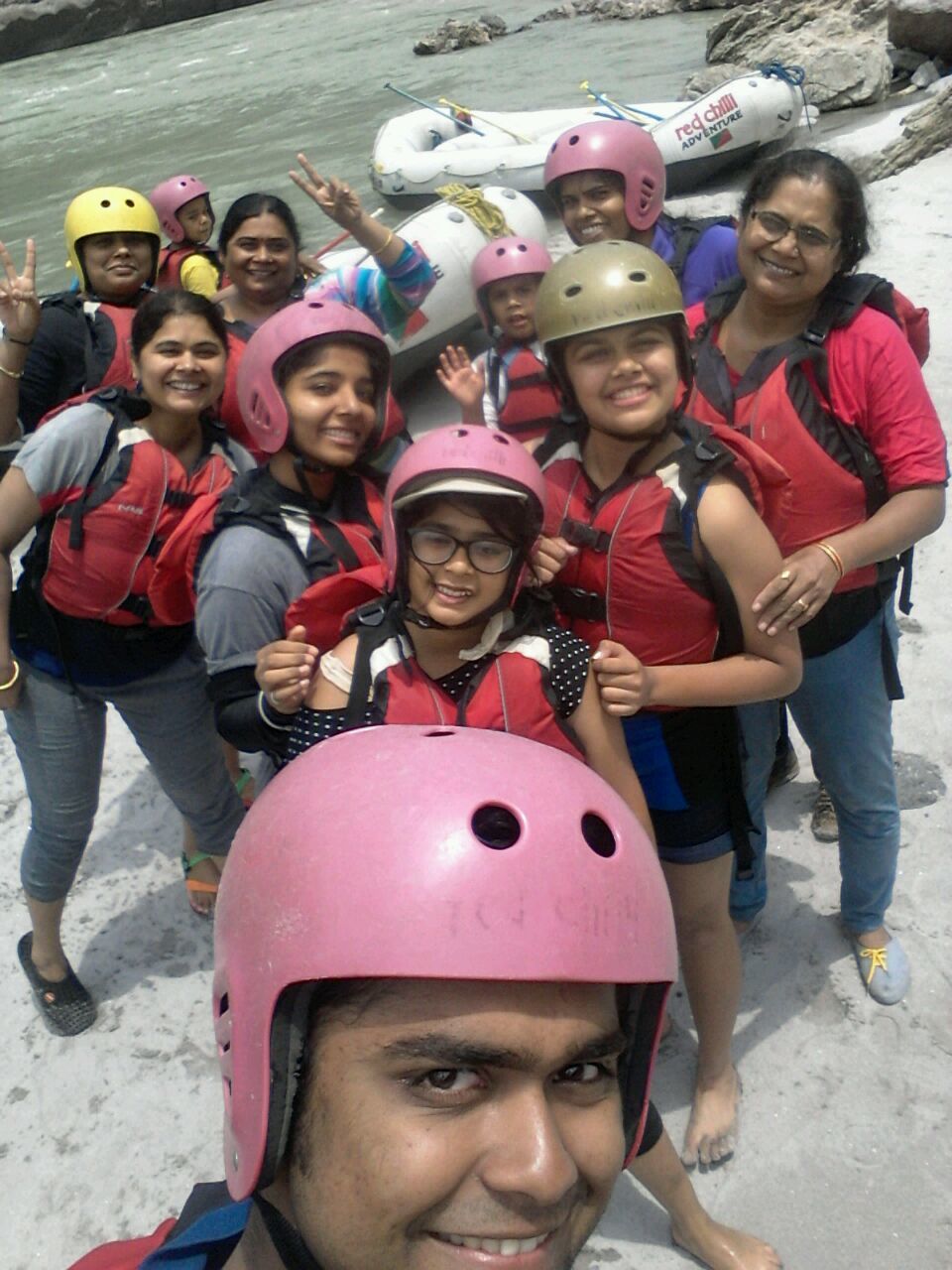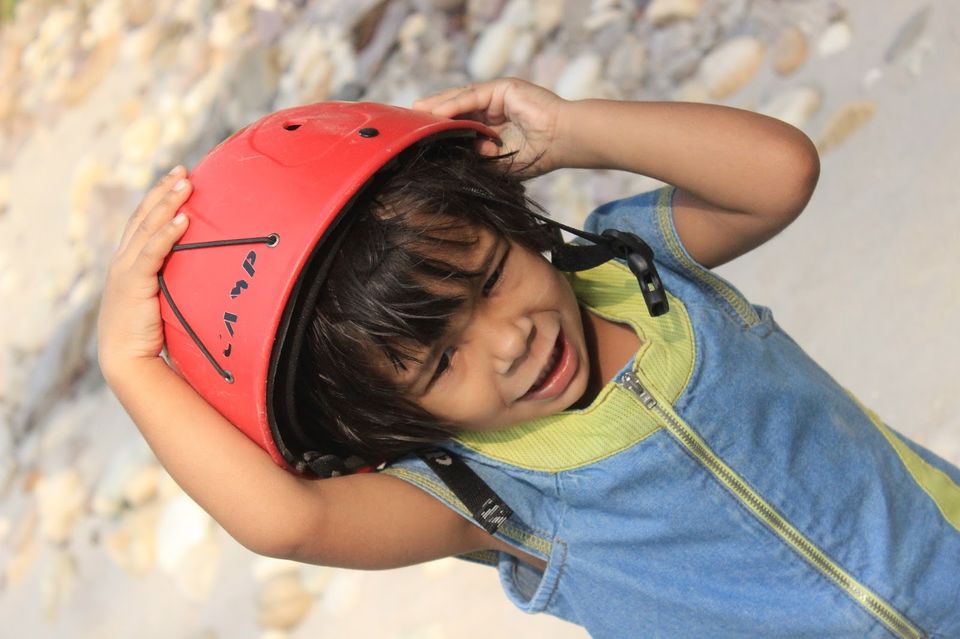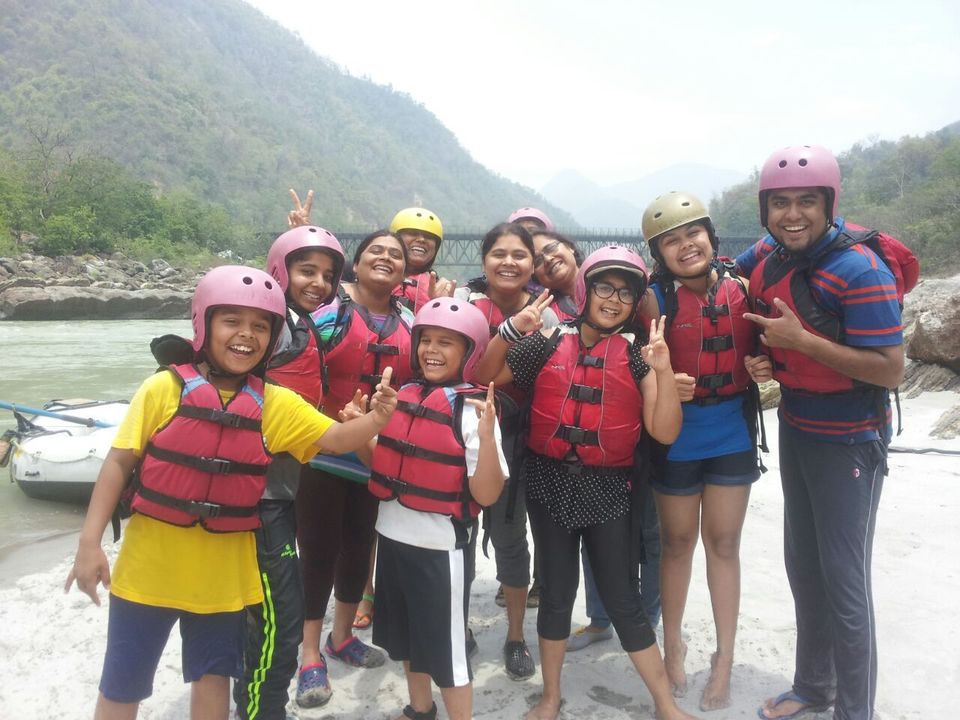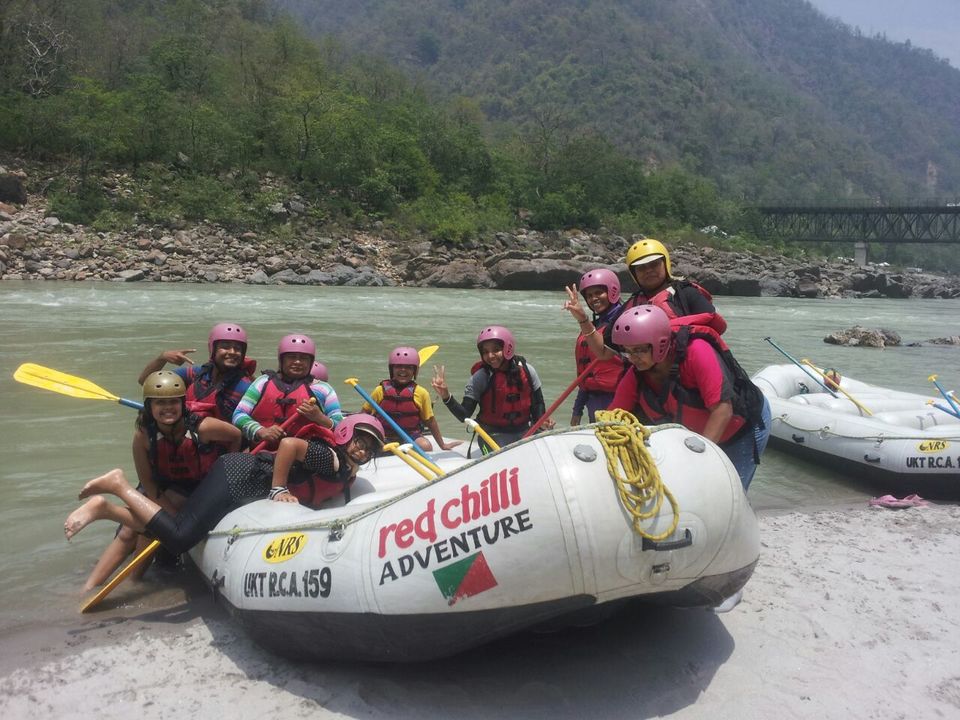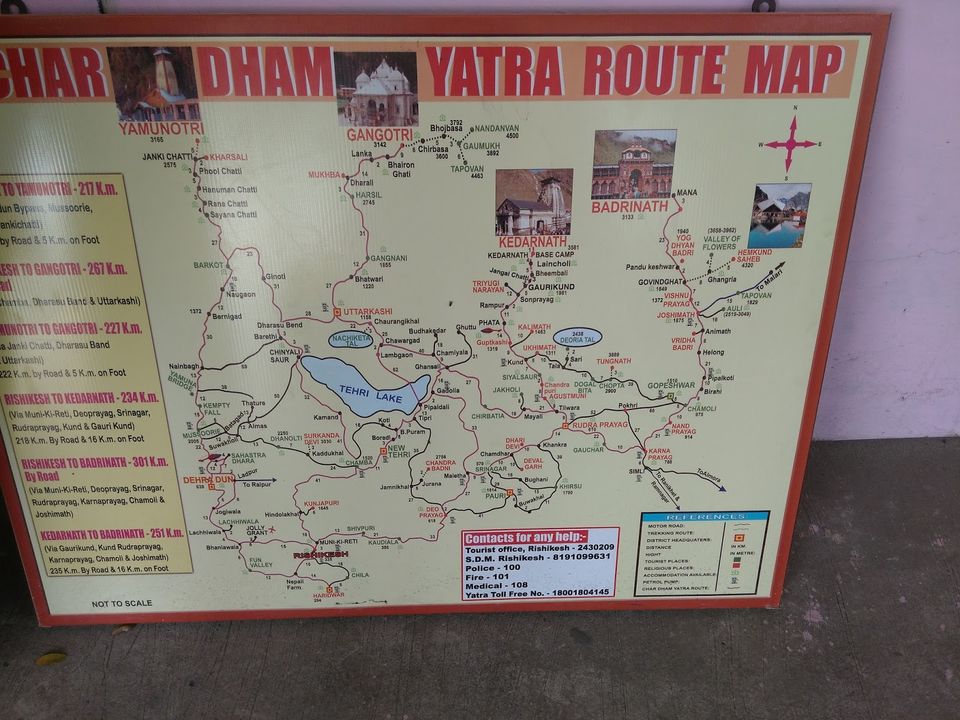 Finally the first trip of 2015! With lot of confusions and talking around , I finally chose Uttarakhand as roads to Leh Ladakh in 1st week of may were still closed. Uttarakhand has many places to offer where you can go for trekking but when you are a solo traveller in India , you always have to weigh your options. My initial plan was to do 2 trekking. First, 21km Dodi tal trek and second 16 km Kedarnath trek. After having read about the Dodi tal trek I realised that even though it's a medium trek still I will need porter and a guide. The trek would also require camping. Well! the downside of solo travelling, I avoided this trek and instead chose Char Chota dham. In India , there are Char main dhams spanned across all corners of India Badrinath in Uttarakhand , Dwarka in Gujarat , Rameshwaram in Tamil Nadu and Jagan Nath Puri in Bhuvneshwar. There are also Chota char dham all located in Uttarakhand named Yamunotri , Gangotri, Kedarnath and Badrinath.
Trip itinerary: Bangalore - Chandigarh- Patiala - Rishikesh - Badrinath - Rudraprayag- Kedarnath - Rishikesh - New Delhi
So I started my journey from Bangalore. Took a flight to Chandigarh where my friend Zeeshan picked me. Having met him after a long time and both of us being passionate salsa dancers ,our conversations over lunch and dinner spanned across salsa, swing , Delhi , Bangalore, IIDC , IFL and much more stuff related to dancing. A car drive around the city of Patiala in the evening, gave me an image that it's a laid back city with lot of importance given to sports.
#Food:

There are many local dhabas where you can have amazing dal makhani, butter chicken and lassi. I had awesome butter chicken at Neem Rana which had beautiful ambience and decor. Thanks Zeeshan for the amazing evening and the cool hand wash.

#Stay:

There are many hotels available in Patiala in varied range. I stayed at a farm house in the midst of awesome fields.
#Rishikesh:

The bus from Patiala to Rishikesh leaves at sharp 5:30 a.m. and reaches by 11 a.m. I missed this bus over a cup of amazing tea that Zeeshan made for me. Eventually, I took a bus to Ambala as everyone told that bus to Rishikesh from Ambala is more often. Finally, when I reached Ambala, I got to know that the next bus to Rishikesh was only at 11 a.m. In lieu of time , I took a bus to Haridwar which is there every half an hour from Ambala. Rishikesh is 35 km away from Haridwar. Unfortunately, the bus dropped me at Saharanpur as the driver was not in the mood to go further. (and I am not joking). So eventually I took a bus to Haridwar from Saharanpur and then another bus to Rishikesh.
#Stay:

There are many cheap hotels available in Rishikesh.
'Tourist guest house' had a room available for 450 INR.
'Paras Plaza' had a double sharing room with AC for 1200 INR.
#Food:

There are many local dhabas and restaurant where you can have your food for 50-100 INR per person per meal.
In the main bazar , you can find Rajasthani restaurant which served nice food and great sweets.
#Places to visit:

Triveni ghat : this is the place where confluence of 3 major rivers happen. Here beautiful Aarti happens every day at 7:30 p.m.
Lakshman jhula: An iron bridge suspended over river Ganga.
Ram jhula: Iron bridge suspended over river Ganga . This is longer than Lakshmana jhula.
Sunrise or Sunset over river Ganga: you can have beautiful photographs taken over sunrise or sunset over Ganga ghat
At the back side of bus stand there is a char dham information centre where you can get all the information related to char dham. If you decide to go to any 4 dham, you need to get your biometric identification done. This can be done in a place next to information centre. This identification happens for free. For the same you need an id proof. This can also be done at specific dham also but the Rishikesh centre is much bigger and hence you don't have to stand in queue. There is also GMVN centre which is a recognised authority to arrange tours to char dham but those are much more expensive than if you do these trips by yourself. The bus tickets for these dhams are available at the bus stand. Note these are private buses and start only once they are full. And earlier you buy the ticket , better are your chances to get the front seat.
#Badrinath:
The bus journey for Badrinath started at 5:30 a.m. The bus reaches only by evening after covering a distance of 297 km. On the way my bus met with an accident with a truck. Luckily there were no casualties but the bus and the truck had suffered majorly and hence we wasted around 2 hours in the fight.Finally we reached , Badrinath by 7 in the evening.
#Stay:

I stayed in Inderlok guest house for 200 INR. There are multiple options within 200-1000 INR range to stay though the prices also depends on the season.
#Places to visit:

Badrinath temple: The temple is open from 4 a.m. to 12 p.m. and 3 p.m. To 8 p.m. My guest house owner took me for darshanam and as a staff I could go inside and see the god closely but many of the people had to stand in a queue for darshanam. The last prayer happens at 7:30 p.m. and first prayer happens at 4 a.m. As people mentioned , during peak seasons the lines become as long as 5 km.
Tapt kund: A hot spring close by to temple was a magnificent sight. There was chill in the air, the water in the river flowing was freezing to death but the hot spring at 100 meters from the temple was sizzling hot.
Mana village: 3 km from Badrinath is a village called Mana. This village is the last village of India before Indo Tibet border. There is also Mana pass for which you have to take special permissions from SDM at Josimuth.
Bheem pul: Less than a kilometre walk from the village takes you to Bheem pul which according to mythology was the stone thrown by Bheem in Mahabharata for his clan to cross the river.
Vasudhara falls:7 km walk from Mana village is Vasudhara falls. I didn't go to these falls as the road was very deserted. According to locals it's an arduous trek but finally once you reach its worth the hard work. (well I must say this is the downside of travelling solo as I missed this place due to lack of company)
Ganesh temple: Located within Mana village is the Ganesh temple, which is considered as the birth place of Lord Ganesha.
Valley of flowers: On the way to Badrinath, get down at Govindghat from where a 5 km trek , leads to Ghangria. From here the diversion goes to valley of flower after a trek of another 5 km. This road opens in June only.The best time to travel to valley of flower is post monsoon (July) when all wild flowers blossom.
Hemkund saheb: For this, you have to trek to Govind ghat for 5 km and then from Ghangria a trek for 15km. This is open only in June due to heave snowfall.
#Kedarnath:

Finally after visiting Mana village , I took a bus for Rudraprayag from Badrinath. The last bus to Rudraprayag is at 11 a.m. There are many buses available early in the morning to go straight to Kedarnath. Unfortunately, the bus yet again dropped me 40 km before Rudraprayag at a place named karna Prayag. From there I took a taxi for 80 INR to Rudraprayag. There is a bus from Rudraprayag at 5:30 in the morning which makes you reach Son Prayag directly. As I missed this bus, so I first took a taxi to Guptakashi for 80 INR, then another taxi to Son Prayag for 60 INR and another taxi to Gaurikund for 20 INR.
At Son Prayag, you undergo a medical check up which is open from morning till 12 p.m. and opens again at 3 p.m and your biometric card is checked. Luckily, I got my checkup done before lunch and hence immediately set off for Gauri Kund. At Gauri Kund I left my bag in a hotel for 150 INR per night and started my trek for Kedarnath at 12:40 p.m. There are 4 major stops in between where you can stay in the night. I continued walking, taking pictures and videos and reached Bheemball where I had my lunch and then continued trekking up. The next stop is Laincholl where you can stay again. There is a bridge that is crossed after which the trek is much steep.

The temple is open from 4 a.m. To 12 p.m. And 3 p.m. To 8 p.m. Everyday morning 7:30 gates open for people to go inside the temple and pray with milk and water.

#Stay:
Rudraprayag:
There were not many options to stay. A hotel named galaxy charged 1000 rs for AC room. I stayed in a dharmshala named baba Kambli wale for 200 INR. Per night. The rooms were very clean and the care taker was very helpful. Mr. Tiwari 08126381418
PS. The rooms don't have charging point so you have to charge your equipments outside the room.
Kedarnath:
There are army bunkers available for 50 INR. They also provide food at nominal rate. The earth quake had damaged the houses around the temple. The food is also served for free as a Prasadam but have it at your own risk.
#Gangotri:
From Rudraprayag take a taxi to Sri nagar, from where there are buses to Uttarakashi. From Uttarakashi you get buses straight to Gangotri.
#Places to visit:

Gaumukh: If you want an adrenaline rush , you can trek to Gaumukh which is a 6 km trek from Gangotri temple. It is believed to be the starting point of river Ganga. This place is open only from June onwards due to heavy snowfall.
#Yamunotri:

From Rudraprayag take a taxi to Sri nagar, from where there are buses to Uttarakashi. From Uttarakashi you get buses to Hanuman chatti from where you can get taxi's till Janaki chatti. From Janaki chatti there is a trek of around 5 km to reach to the temple.
#Rishikesh River Rafting:
In Northern India, Rishikesh is one of the most popular places for Rafting where rapids of level as high as 4 are also experienced. For rafting my awesome family joined and we booked camps with Red chilli adventures. ( Mr. Anand 01352434021).The camp is located in Byasi which is 30 km from Rishikesh. We took a 2 day and 1 night package with food , rock climbing, rappelling, Kayaking and rafting included. This was 2500 per person. Certain discounts can be given based on the size of the group.
PS: The rock climbing and rappelling is only 10 meters in height so don't have any great expectations. You can have a nice swim in Ganga river. Also because we got late to reach at the camp, we couldn't do Kayaking.
#Rafting:

There are two batches for rafting, one in the morning at around 9:30 a.m. and other at 2:30 p.m. in the afternoon. We did rafting in the morning as sun was more calmer in the morning. After briefing about safety and instructions, we set out into the river. It eventually turns out to be a 19 km rafting. Children below 12 are not allowed in main rafting. For 7-12 , there is a 9 km rafting available. Below 7 children are not allowed for rafting.
General information:

Trekking possible in Uttarakhand
Badrinath to Mana village: 3 km easy trek
Mana village to Vasudhara falls : 8 km medium trek
Gaurikund to Kedarnath : 16 km medium trek
Govindghat to valley of flowers : 9 km medium trek
Govindghat to Hemkund saheb : 20 km trek
Gangotri to Gaumukh : 8 km trek
Janaki chatti to Yamunotri : 5 km trek
Sangam chatti to Dodital : 21 km trek
Kedarnath to Gangotri : trek which requires special permissions from Joshimuth.
All the 4 temples opens in May mid to end and closes by Diwali time.
A general map which is very helpful and handy is below, in case you would like to plan your trip.
This article was originally published on Joey- my travels for your ease.